About Us
We are a team of researchers, editors, writers and creatives united by a shared goal of building more equitable resources for the study of art histories from the Indian subcontinent. We work and collaborate remotely across India, Southeast Asia, Europe and the United States, and together, we have built the MAP Academy — a non-profit online platform consisting of an Encyclopedia, Courses and Stories— which encourages knowledge building and engagement with the visual arts of the region. You can download our first annual report here.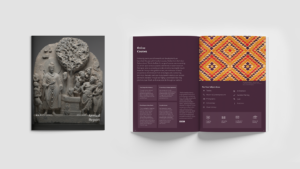 Our Encyclopedia covers explanations of techniques and materials, thematic essays on historical trends and biographies of artists and institutions. This expanding set of articles adopts the sensibilities of traditional encyclopedic conventions while adapting to the digital medium and its possibilities.
Our Online Courses, most of which are in production and launching soon, are underpinned by our Core Course Programme, which includes introductory histories to Textiles; Photography; Modern & Contemporary Art; Craft; Narrative Painting; and Archeology, Sculpture & Architecture. These contain knowledge-based, skill-based and case study-based content taught through audio, text and videos in asynchronous formats suitable for self-paced learning.
Currently a majority of our content focuses on art from within the modern geographic boundaries of India, and we are in the process of expanding to include broader histories of South Asia.
The MAP Academy is a project of the Art & Photography Foundation, a Public Charitable Trust registered in Bengaluru in 2011 that has 80G, 12AA, CSR and FCRA certifications. Whilst our work is supported by the Museum of Art & Photography (MAP), Bengaluru, our editorial choices are independent.
Mission and Vision
Our aim is to make art histories more accessible, based on the idea that doing so can have a positive social impact through broadening perspectives on humanity, heritage and culture.
Our Values
Our work has a responsibility to three main groups of people, which underpins our organisational culture as well as the work we undertake within it.
The public: Because a curious and general global audience is key to all editorial and pedagogical work.
The people and communities we write about: Because we believe that any sustained and comprehensive engagement with art histories must come from a place of respect and understanding for the social worlds and communities from which they emerge.
Ourselves, our partners and collaborators: Because being respectful and supportive aids collaboration and ideas.
Our values include:
Maintaining a belief in our work and its potential for positive impact.
Creating a culture of constructive feedback and openness to discussion.

Working responsibly and being accountable.
Patrons
We are grateful for the generosity of our first two major patrons whose commitment and support will help us grow our project and realise our ambitious goals.
Rural India Supporting Trust (RIST)

The Rural India Supporting Trust (RIST), established in 2007, aims to address concerns about the well being of communities in India, by supporting projects and organisations that work on solutions to societal inequities and poverty. Its core focus areas include Health, Education, Disability, Environment and Emergency Response. They began supporting the MAP Academy in 2023, and through their support we are furthering our ongoing efforts towards inclusivity in our approach and representation of artforms from across the region.

Infosys Foundation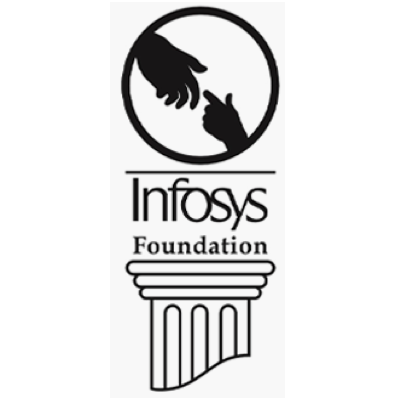 The Infosys Foundation was established to support the less privileged sections of society, create opportunities and strive towards a more equitable society. It supports projects in areas of healthcare, education, arts and culture, destitute care and rural development. Through their support, starting in 2023, we aim to explore the use of technology in a variety of ways to ensure that our projects – that broaden perspectives on humanity, heritage and culture – are made as engaging and accessible as possible to all, so that they can realise their potential for positive social impact.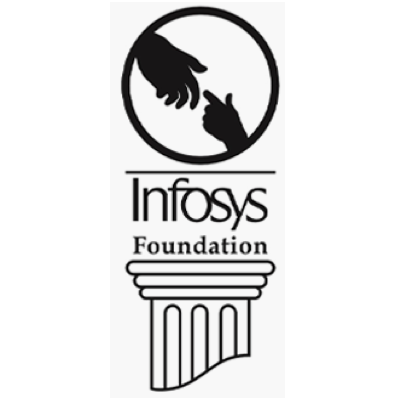 Academic Review Panel
The Academic Review Panel (ARP) comprises a key group of specialists, academics and scholars from across disciplines, and includes names such as Anjali Gujral, Anjan Chakraverty, Cleo Roberts-Komireddi, Mayank Mansingh Kaul, Monisha Ahmed, Rahul Mehrotra, Rosemary Crill, Shukla Sawant, Beth Citron, Sylvia Houghteling and Yael Rice.
The members of the panel  advise, review and give feedback to the MAP Academy's researchers and editors on our encyclopedia articles and online course content. The Academic Review Panel's work is voluntary, and selection is on an invitation basis, reviewed periodically to reflect the needs of the project.
Our Process and Approach
Considering that no history of art can ever be objective or finished, our approach is flexible, using a digital platform to produce, publish, contextualise and challenge existing canons and categories.
We are committed to presenting art histories from a non-hierarchical perspective while remaining sensitive to inequities that have long governed the subject. Most of our content is written, edited and peer-reviewed by our in-house team, and we consider a range of sources when conducting research — from oral traditions to sacred and mythological texts and histories to subject-specific interviews. All of our work is advised by a panel of scholars, writers and art practitioners from across the world, who make up our Academic Review Panel (ARP). We also actively partner with scholars and educational and cultural organisations, especially while writing our Online Courses.
We acknowledge the potential for error and are always open to feedback on any aspect of our work, no matter how granular. Each of our articles and courses includes feedback forms at the end. Given the breadth we aim to cover, the first iteration of our Encyclopedia does not exhaustively cover all artists, traditions, techniques and institutions. However, we will add new articles to our website every month and are always open to suggestions on content we should include. You can help us grow and improve by writing to us at hellomapacademy@map-india.org.
Educational Partnerships
While our platform and content are available to everyone, the key to our mission is working directly with schools and educational institutions, especially within the Indian subcontinent (during the current phase of the project), to increase the number of students who have access to knowledge around art histories. We are in the early stages of this journey and are actively developing academic partnerships. If you work with schools, universities and educators, we would love to hear from you. You can contact our Head of Partnerships, Outreach & Community, Shivani Gandhi, at shivani.gandhi@map-india.org.
Policy on Sexual Harrassment
The MAP Academy is committed to providing a safe space for everyone. All staff members, vendors, partners and visitors are required to be proactive in creating a welcoming and inclusive space. This code of conduct applies to physical as well as online engagements. MAP Academy is compliant with the PoSH Act (Sexual Harassment of Women at Work Place [Prevention, Prohibition and Redressal]), 2013.
The organisation will not tolerate any harassment and intimidation of a sexual, physical, verbal or emotional nature based on prejudice relating to age, disability, race, religious beliefs, sexual orientation, gender identity, socio-economic status, caste, ideology or culture. Respect of physical and emotional boundaries must be maintained at all times.
Should you be a witness to any such instances of harassment, we ask you to offer your support to the person needing it in the way they deem safest. If you are in doubt, please contact the Internal Committee at posh@map-india.org. If you wish to reach out privately to any member of the Internal Committee, you can find their contact details listed here.
Arnika Ahldag (Presiding Officer)
arnika.ahldag@map-india.org | +91 9899163248
Carolina Artegiani
carolina.artegiani@map-india.org | +91 8296939182
Shrey Maurya
shrey.maurya@map-india.org | +91 7217873782
Mustafa Khanbhai
mustafa.khanbhai@map-india.org | +91 8860595056
Vineet Kajrolkar
vineet.kajrolkar@map-india.org | +91 9833372113
Meghana Srinivas (External Member)
meghana@trustin.co.in | +91 9900092824