A prominent Modernist artist and filmmaker, Akbar Padamsee is known for his landscape paintings and drawings, and for his distinct exploration of colour and form. His work spans mediums such as oil painting, watercolours, sculpture, photography and cinema. He was associated with the Bombay Progressive Artists' Group. 
Born in 1928 into an affluent Khoja family from Gujarat, Padamsee received a diploma in painting from Sir JJ School of Art, Bombay (now Mumbai) in 1951, following which he travelled extensively within India. He then moved to France where, in 1952, his first solo exhibition was held at the Galerie Saint Placide, Paris. He then returned to Mumbai and exhibited at the Jehangir Art Gallery in 1954, which attracted censorship when two of his paintings depicting nude couples were ordered to be removed by the police. More recently, an exhibition at the Priyasi Art Gallery, Mumbai titled Judgement in the Trial of Akbar Padamsee (2020) revisited the trial and recontextualised it with archival material as well as a theatre performance.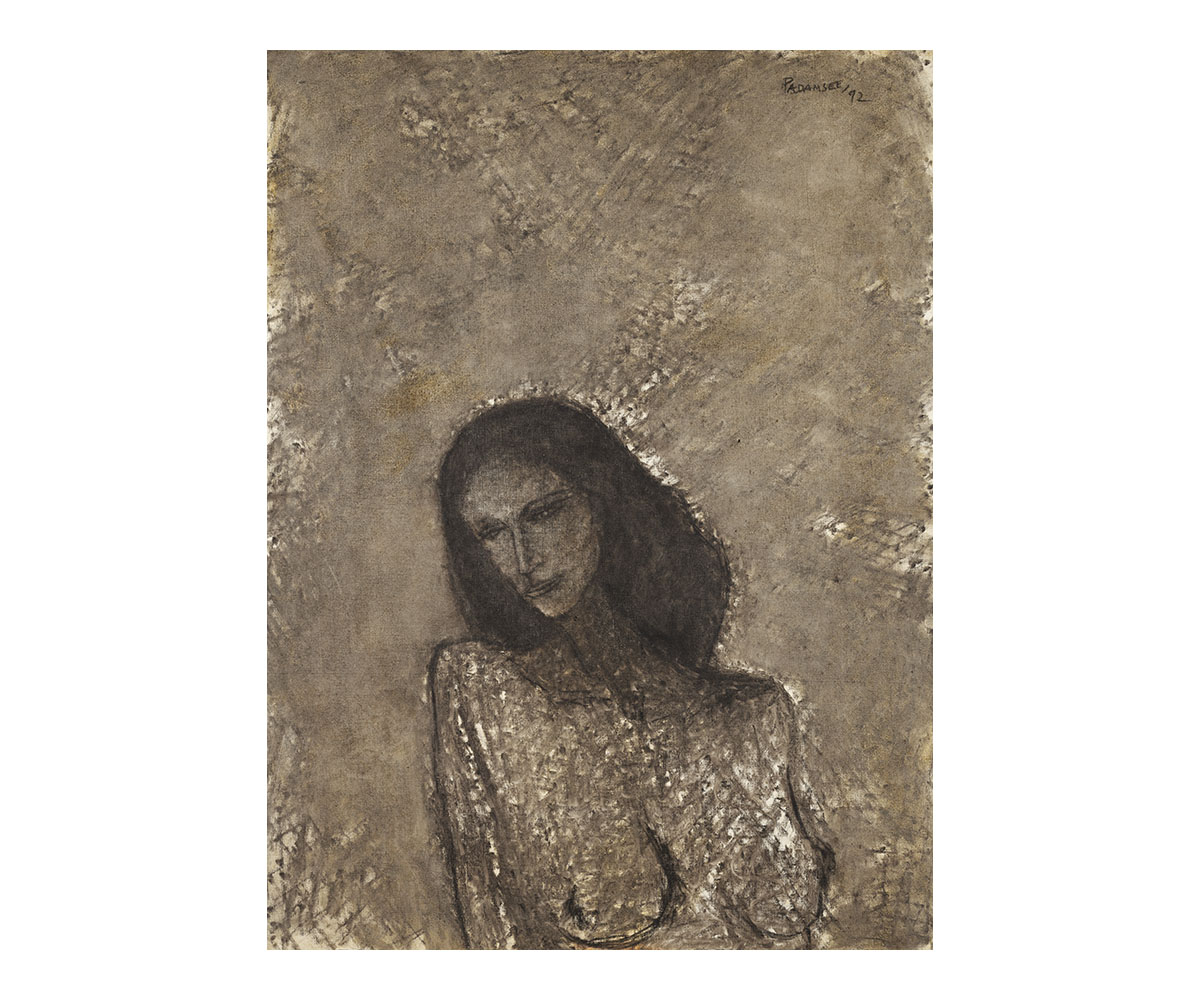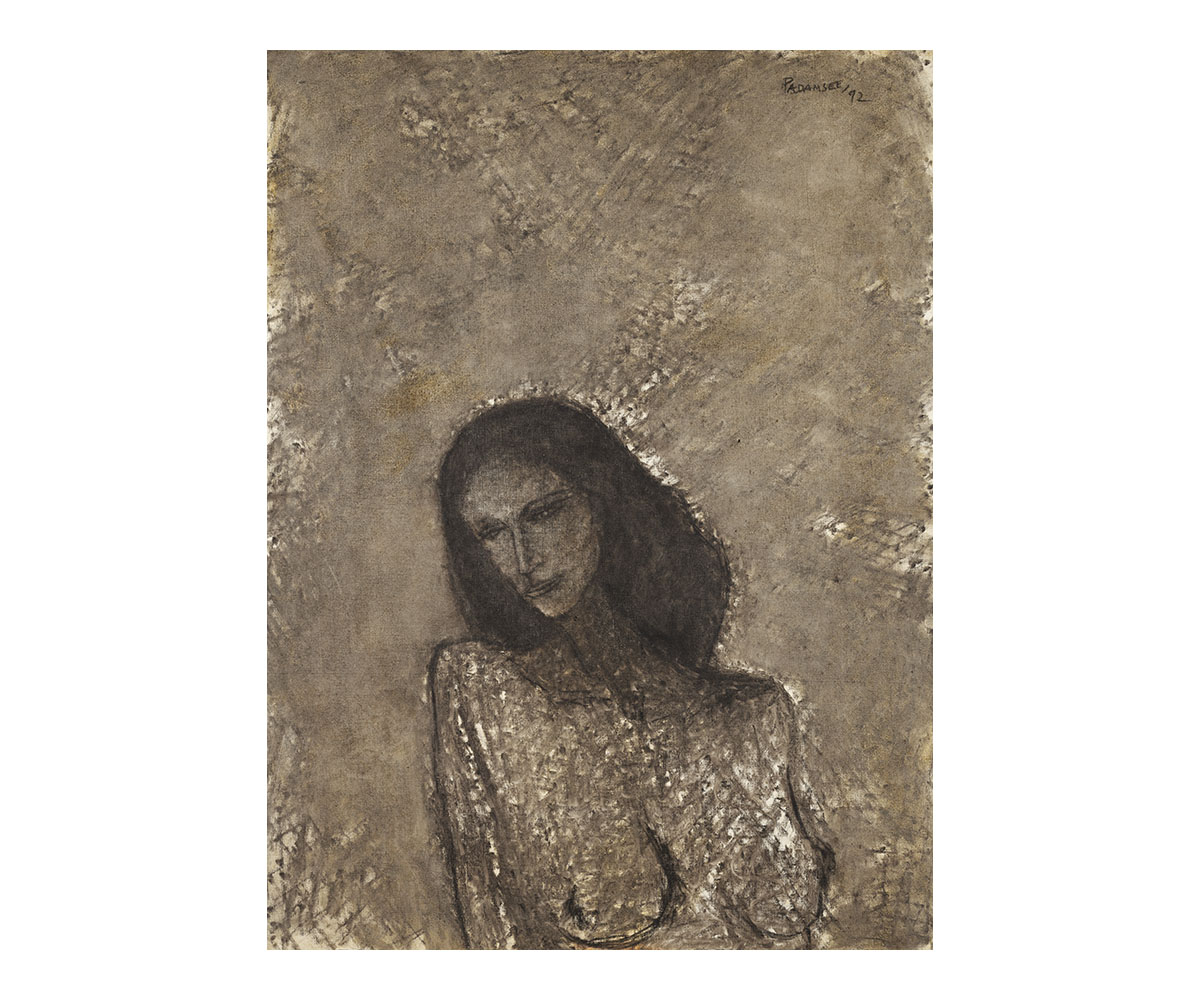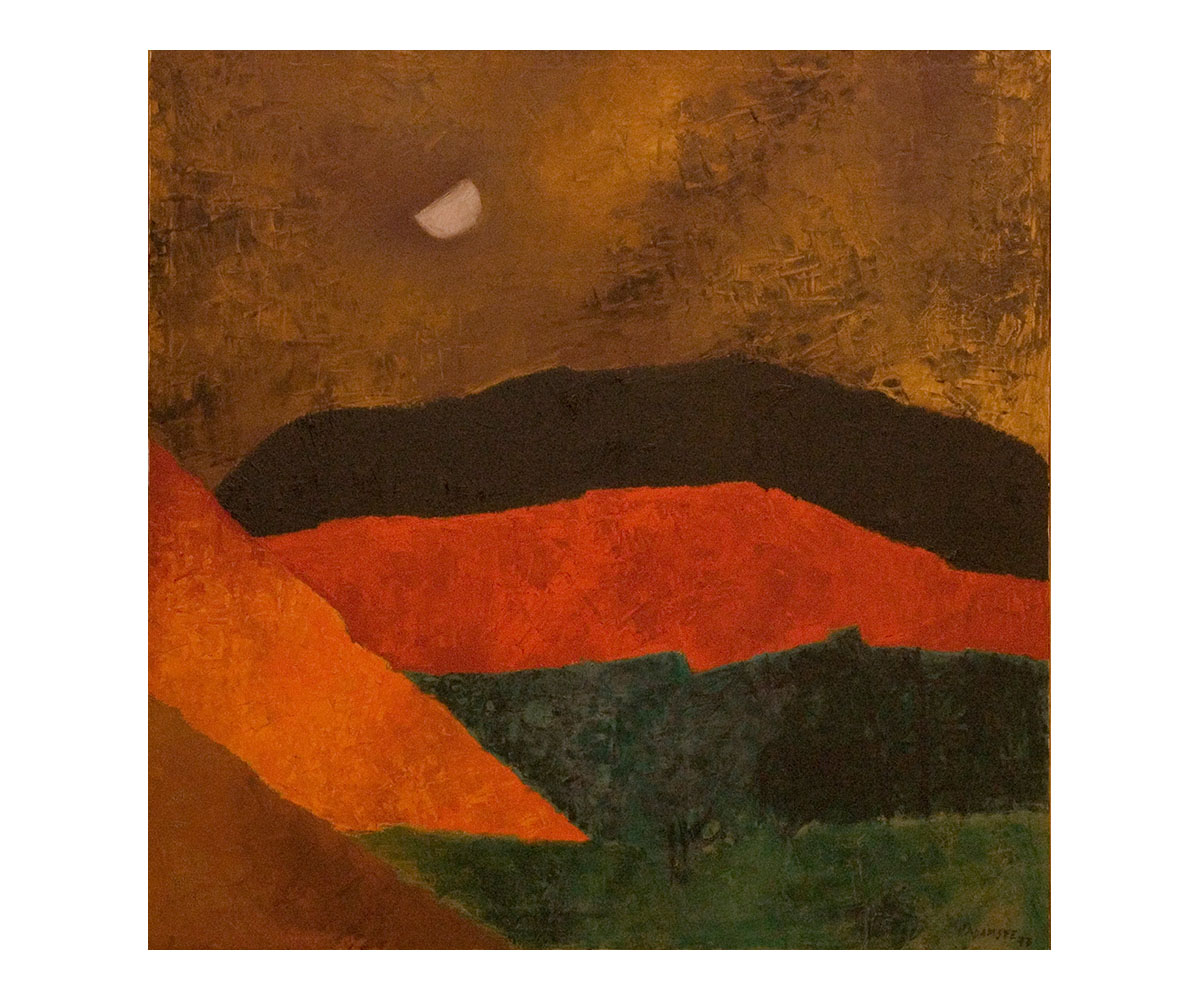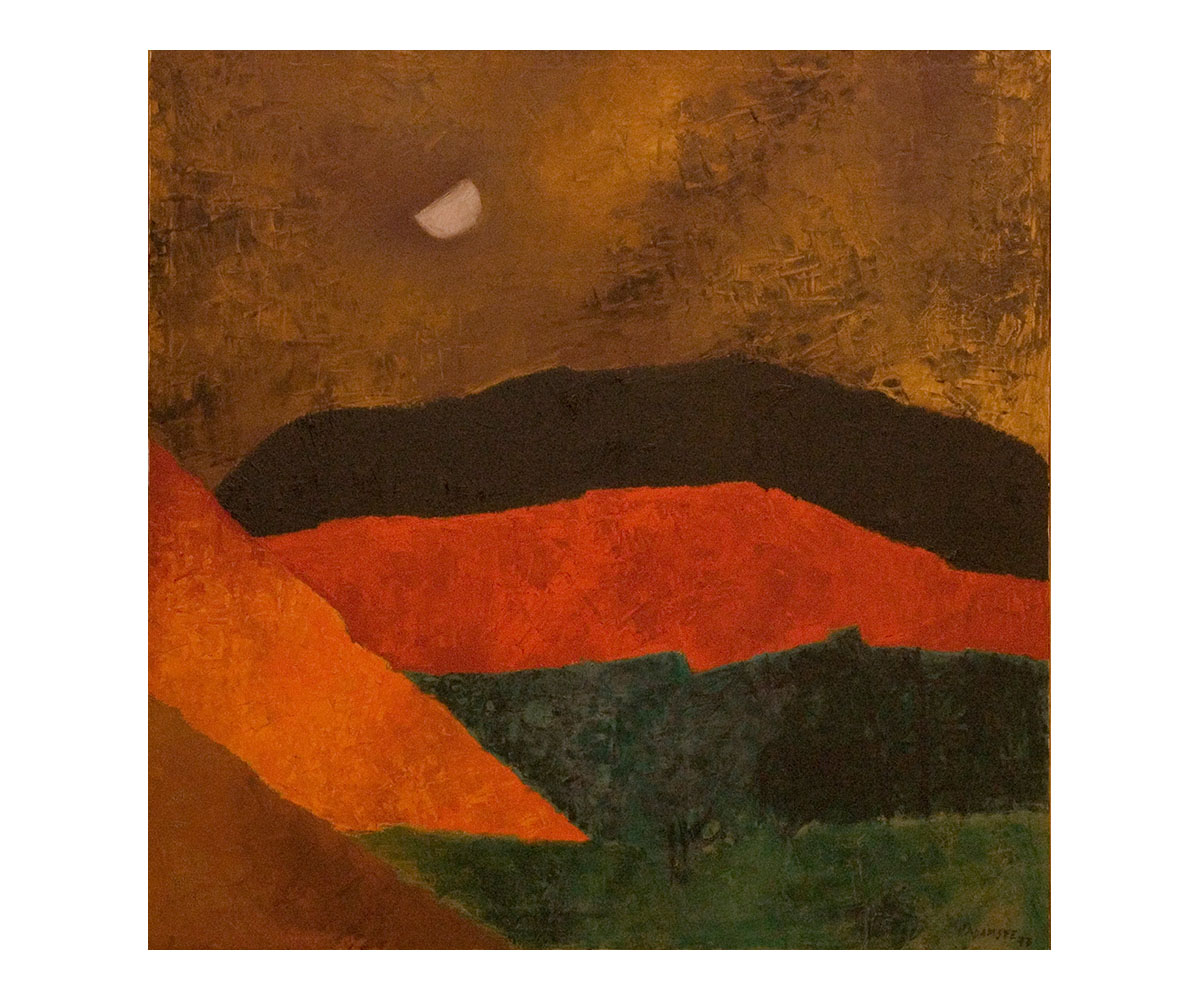 From the late 1950s onwards, Padamsee shifted focus from the human form towards landscapes and between 1959–60, he temporarily experimented with eliminating colour from his work, resulting in his 'Grey Period', where Padamsee painted only in shades of grey. One of the key works from this period, Rooftops (1959) received critical acclaim when it was exhibited at the Jehangir Art Gallery in 1960. After receiving a Rockefeller Foundation fellowship in 1965, Padamsee became the artist-in-residence at State Stout University, Wisconsin. Metascapes, which he began in the 1970s, is a crucial series from this period, for his landscapes began to feature bold colours at this time. Padamsee's landscapes, with their architectonic form, metaphysicality and duality also reflect his engagement with the writings of the Sanskrit dramatist, Kalidasa. Between 1960–71, he created two experimental films that dealt with abstraction, Syzygy (1970) — which animated a set of geometric drawings — and Events in a Cloud Chamber (1969) — a meditation on painting. While Syzygy is available through the state-run film producer and distributor Films Division of India, Events in a Cloud Chamber has since been lost. 
Padamsee is one of the highest selling modernist Indian artists and his paintings have consistently registered some of the most high-profile sales — Metascapes (1973), Greek Landscape (1960) and Rooftops (1959) were monumental. Padamsee was awarded the Nehru Fellowship in 1960 and in 1962 he was awarded a gold medal from the Lalit Kala Akademi. His other awards include the Kalidas Samman by the government of Madhya Pradesh in 1997, Lalit Kala Ratna Puraskar in 2004, the Dayawati Modi Award in 2007, Roopdhar Award by Bombay Art Society in 2008 and Kailash Lalit Kala Award in 2010. 
His work has been shown globally and he has participated in prestigious biennales and exhibitions which include Venice Biennale in 1953 and 1955, Sao Paulo and Tokyo Biennales in 1959, Museum of Modern Art, Oxford in 1981, Royal Academy of Arts, London in 1982 and Centre National des Arts Plastiques, Paris in 1985. In 1980, the Art Heritage Gallery in Mumbai organised a retrospective exhibition of his work. 
Padamsee lived and worked in Mumbai until his death in January 2020, at the age of 91.
Bibliography
"About: Biography." Akbar Padamsee. Accessed, June 17, 2021. http://akbarpadamsee.net/biography.html.
"Akbar Padamsee." Jehangir Nicholson Art Foundation. Accessed, June 16, 2021. https://jnaf.org/artist/akbar-padamsee/. 
"Akbar Padamsee: Art for me is to express the invisible." Christies. March 3, 2020. https://www.christies.com/features/Studio-visit-Akbar-Padamsee-9359-3.aspx 
"Akbar Padamsee." Saffronart. Accessed, June 17, 2021. https://www.saffronart.com/artists/akbar-padamsee. 
Nair, Uma. "Akbar Padamsee: The Sanskrit scholar among the Progressives." The Hindu, January 9, 2020. https://www.thehindu.com/entertainment/art/akbar-padamsee-the-sanskrit-scholar-among-the-progressives/article30524405.ece.