Woven in silk and originating in Ahmedabad, Gujarat, Ashavali saris feature intricate brocade work known as kinkhwab, made using metallic gold and silver threads known as zari. The brocade weaving technique in the conventional sari length and width was adapted from that originally used in narrow strips worn as patkas in royal courts, in turbans, in canopies of royal pavilions or attached to garments.
Named after the city of Ahmedabad, once known as Ashaval, which has been a brocade and silk weaving centre since at least the fifteenth century, the Ashavali is therefore also known as the Amdavadi or Amdavadi zari sari. The weavers of this textile were patronised by the Mughals, local royalty, and rich mercantile class in Gujarat, which according to some theories is where brocade weaving originated in India. It is believed that Benaras emerged as the new brocade weaving centre after a great fire in 1300 CE caused many weavers to migrate there.
Traditionally, Ashavali saris and brocades have been woven on pit looms, using the twill weave, causing the motifs to appear raised or embossed. Due to its history of patronage, Ashavali brocades often feature Mughal-inspired motifs of animals, bel, birds, flowers, paisleys and stylised human figures. The motifs are outlined in contrasting colours to create an enamel-like minakari effect and are arranged in patterns such as the jaal (latticed-screen motif) and the jangla (complete jaal pattern with vines, creepers and other floral motifs). While the brocade work can cover the entire body of the sari, it is more commonly seen restricted to the border and pallu of the garment.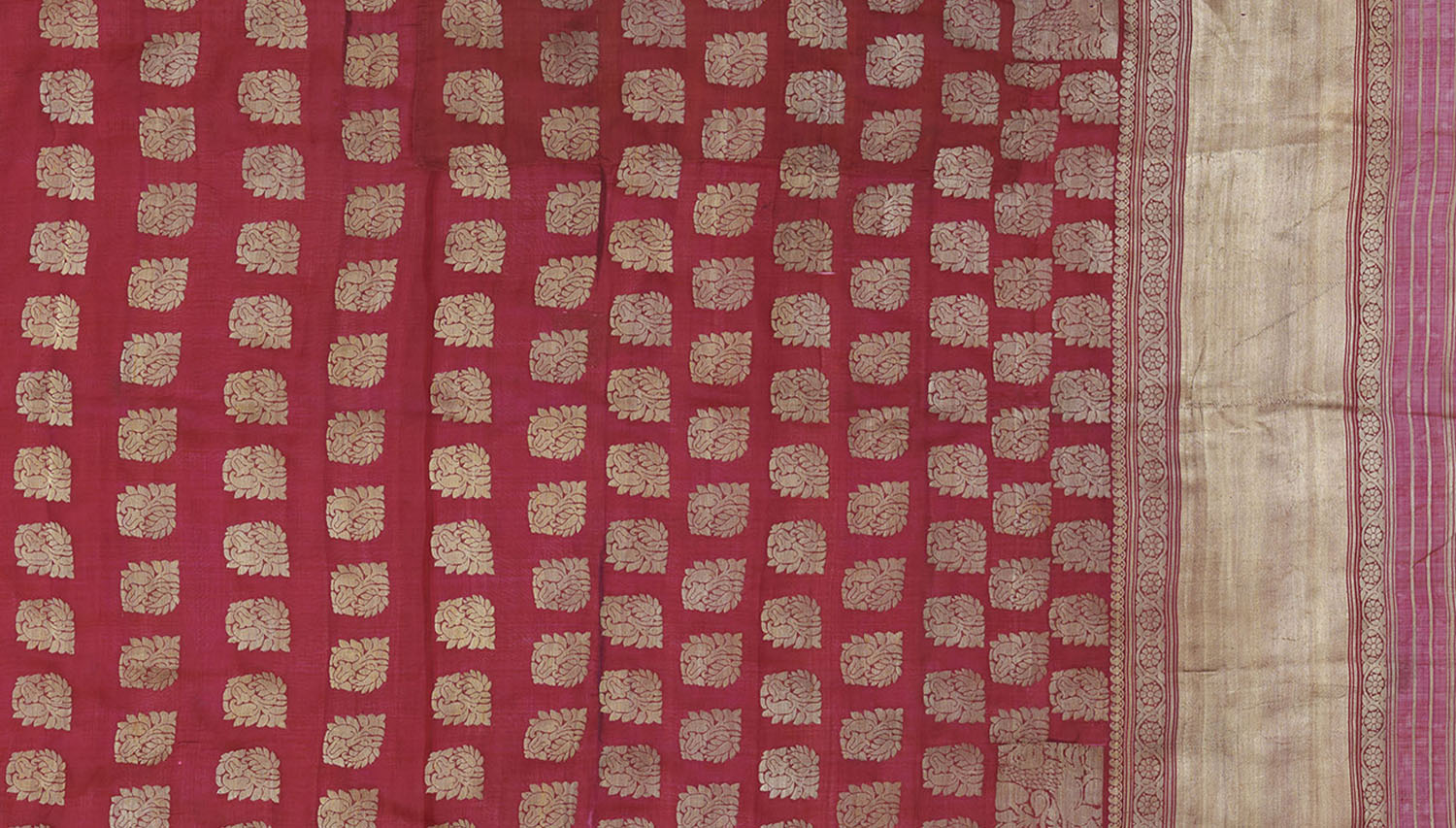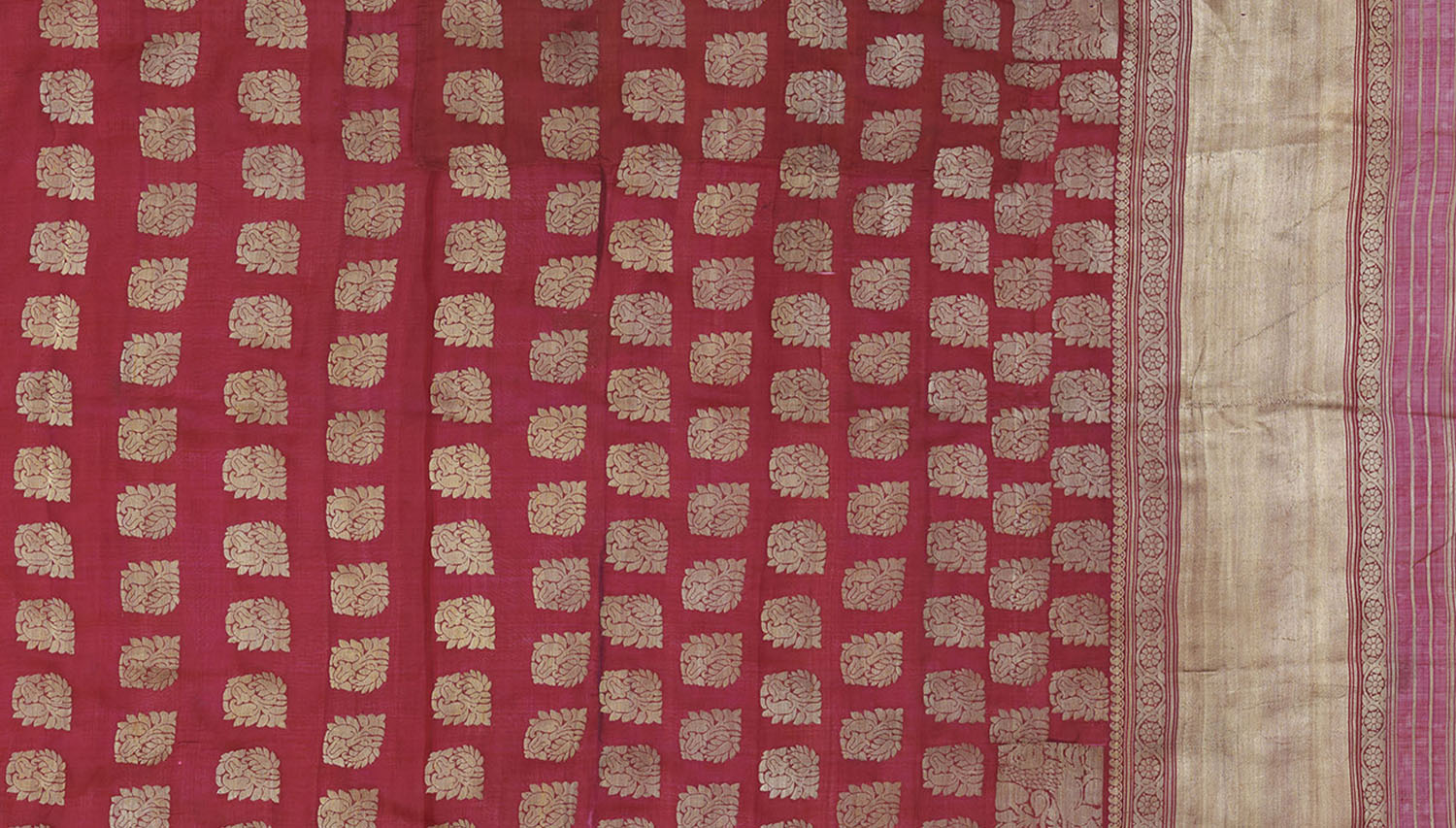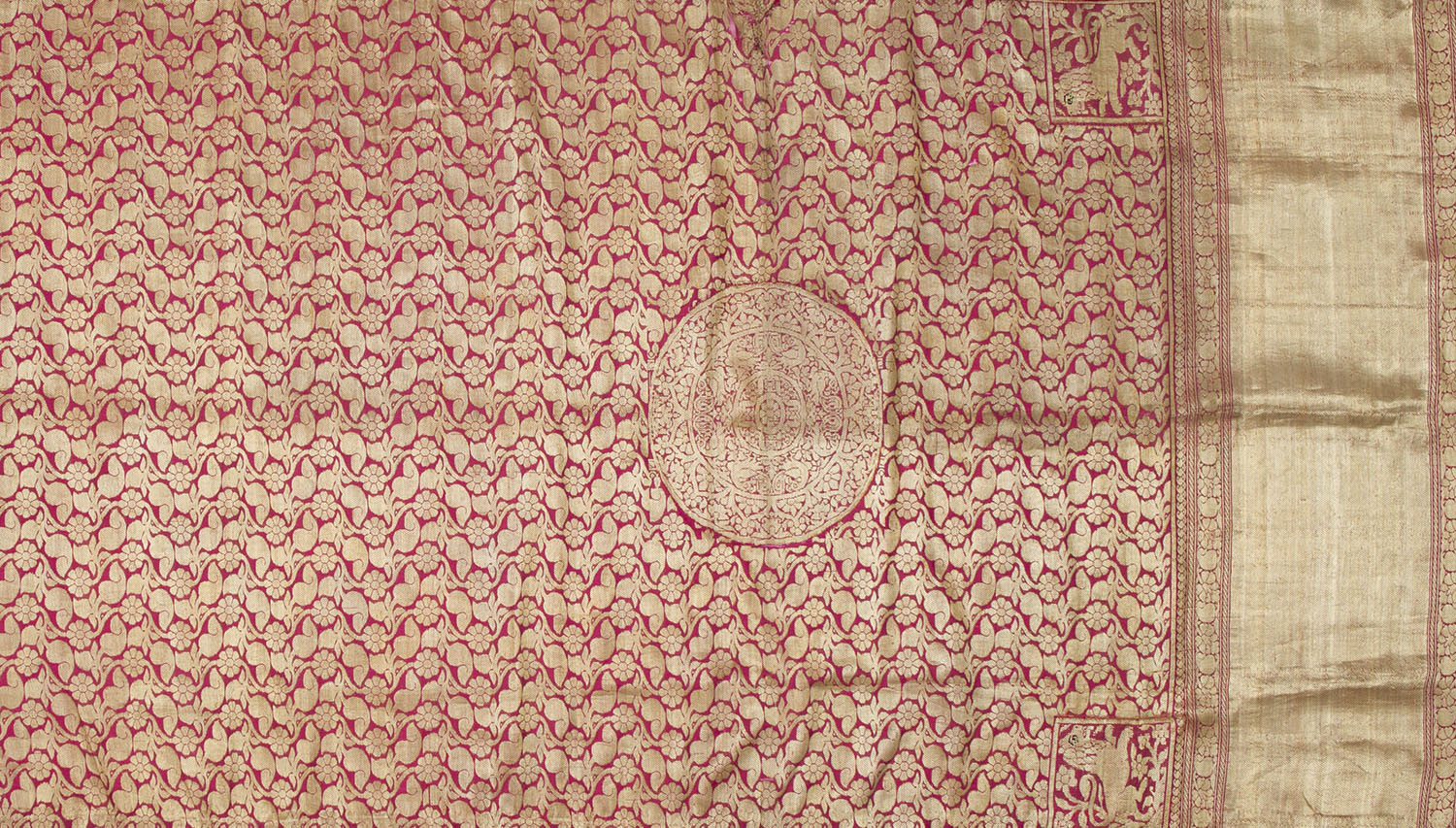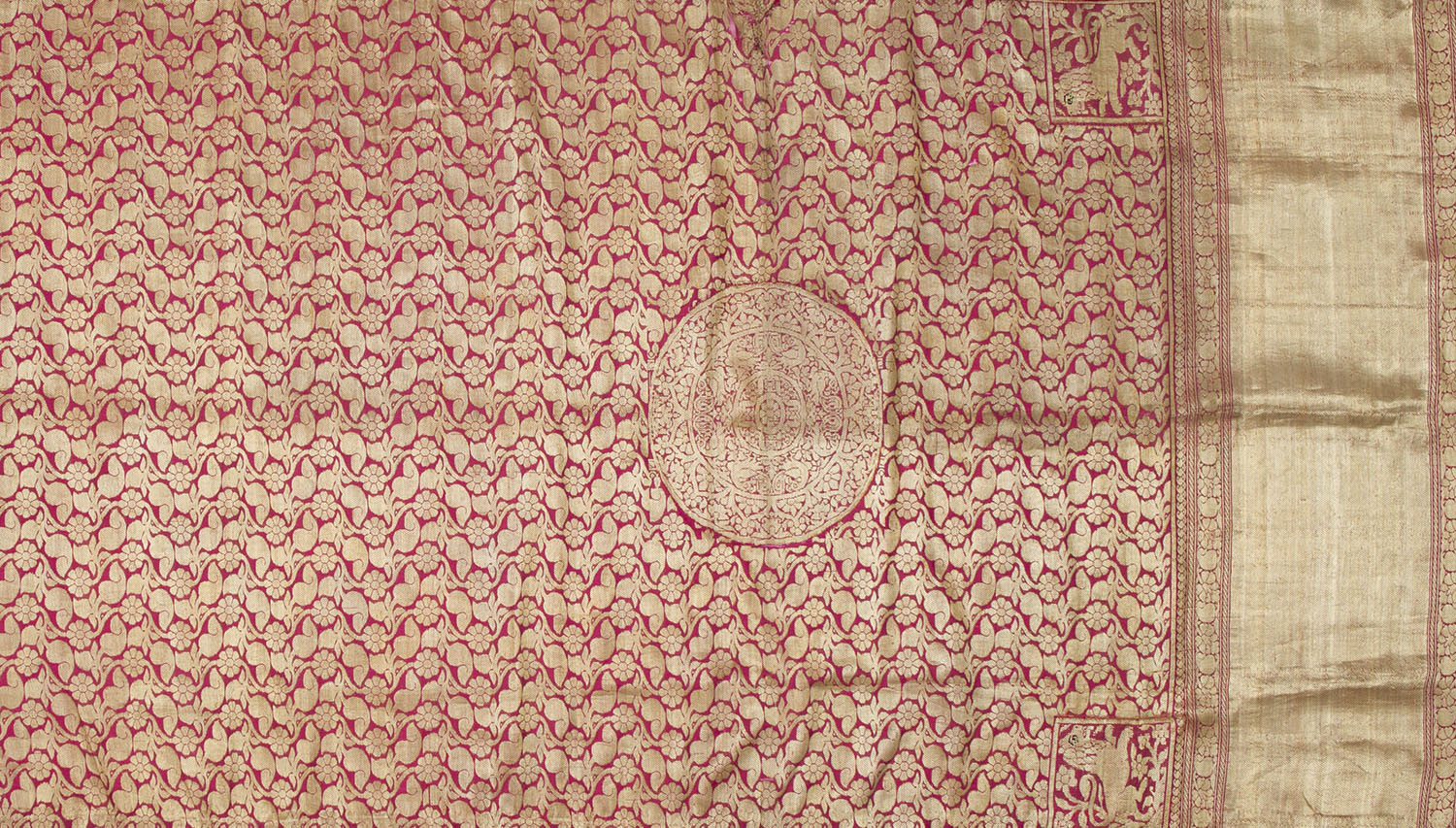 The demand for the expensive and richly brocaded Ashavali sari has decreased with the decline in royal patronage as well as the introduction of cheaper mill-made variants, prompting efforts to revitalise the craft and make it relevant. Today, the weaving of Ashavali has been revived in the Ridrol cluster of Gandhinagar with the introduction of jacquard looms, which makes the weaving of intricate designs simpler and quicker.
Bibliography
Our website is currently undergoing maintenance and re-design, due to which we have had to take down some of our bibliographies. While these will be re-published shortly, you can request references for specific articles by writing to hellomapacademy@map-india.org.