A motif embroidered in the shape of gold coin, associated with Banarasi and Chanderi textiles, ashrafi means "coins" in Persian and derives its shape and name from old gold sovereigns used in medieval India.
Like most motifs used on the handwoven Chanderi fabric, the ashrafi is embroidered with needles on the fabric using the handloom. The circular motif is woven with metallic threads and spread all over the fabric in a floral pattern as ashrafi booti. This gilded brocade design is a marked feature of the Chanderi silk-cotton textiles. In Chanderi fabric the lightweight and sheer texture of silk-cotton was complemented with the golden ashrafis traditionally done with a zari thread. While popularised with Chanderi, the ashrafi is also significantly embroidered on Banarasi textiles; most distinctly red silk embellished with ashrafis of pure gold zari.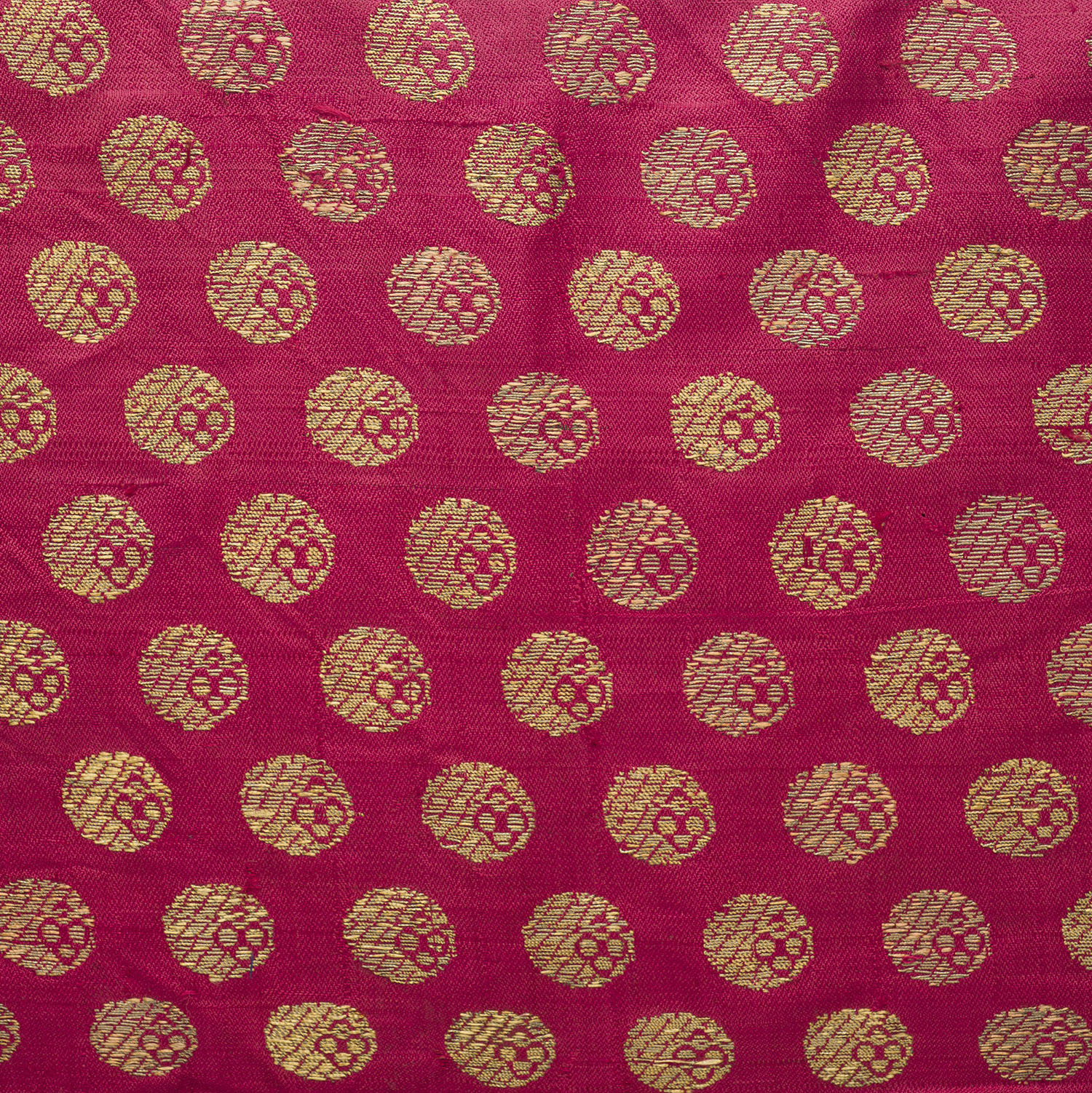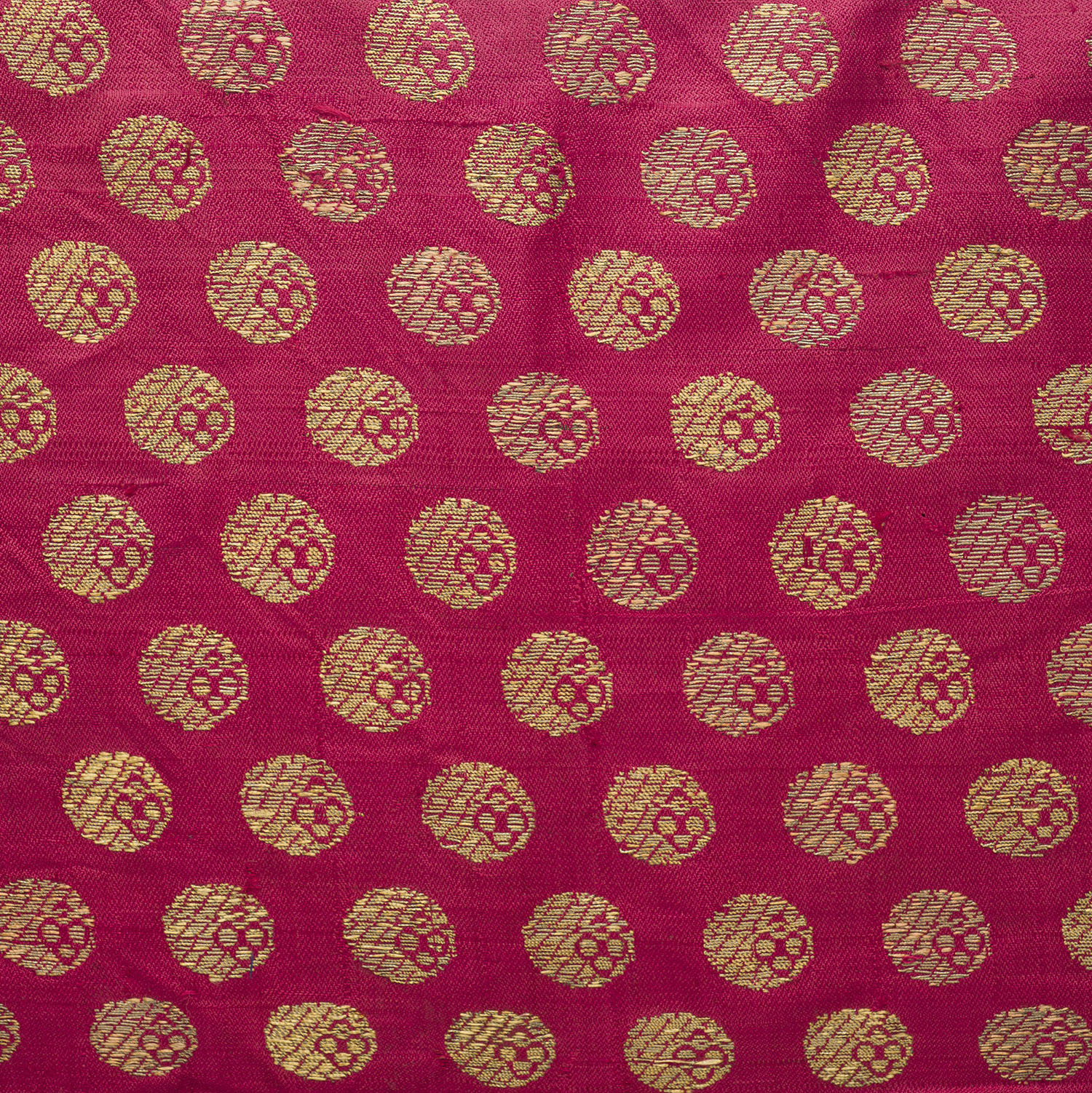 Now, since increasingly mass-produced, the ashrafi booti is embroidered with regular threads and coated with gold, silver and copper dust for its characteristic metallic sheen. Besides textiles, the motif also appears in handicraft works such as Bidriware.
Bibliography
Our website is currently undergoing maintenance and re-design, due to which we have had to take down some of our bibliographies. While these will be re-published shortly, you can request references for specific articles by writing to hellomapacademy@map-india.org.