ARTICLE
Boar Rock, Bhimbetka
Also known as Bhimbetka Shelter III F-19 and Bull Rock, this rock shelter derives its name from its depiction of a large, boar-like creature and is prominent among the hundreds of structures that comprise the Bhimbetka cave paintings in the Raisen district of present-day Madhya Pradesh.
The animal depicted in the painting has a large head, horns and what appears to be fur on its back. It appears to be charging leftwards, towards two figures — a human and a crab. The painting is rendered in deep red, which is believed to have been obtained from haematite, and is known for its magnitude, which is over 1.2 metres tall and 0.87 metres wide.
Unlike the other hunting scenes depicted in the Bhimbetka rock shelters, the scene illustrated at Boar rock depicts a human figure being attacked by, and fleeing, a wild animal. While paintings of boars appear in several other instances in the region, scholars believe that the animal at Boar rock is mythical and seems to be a combination of a boar, an ox and an elephant.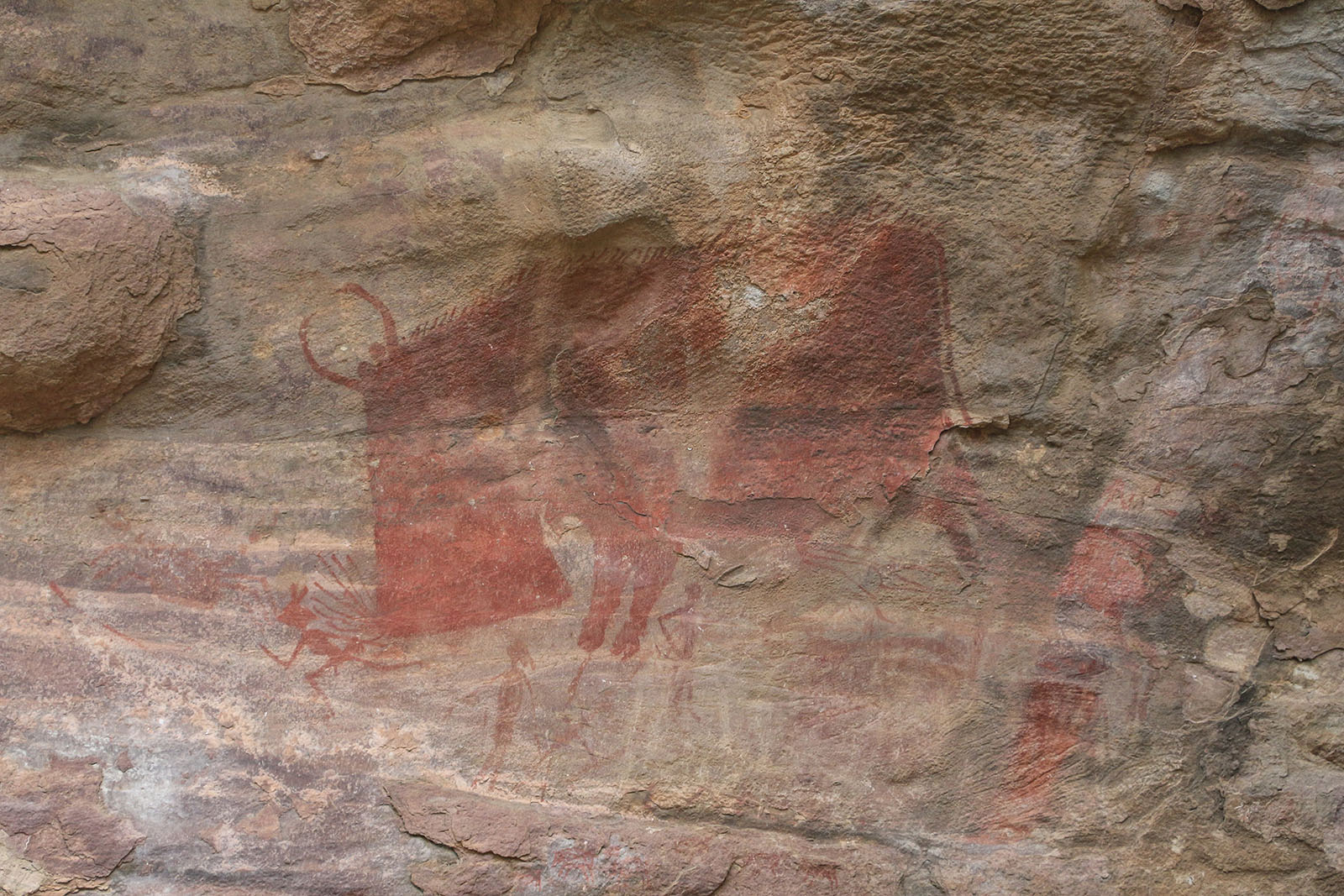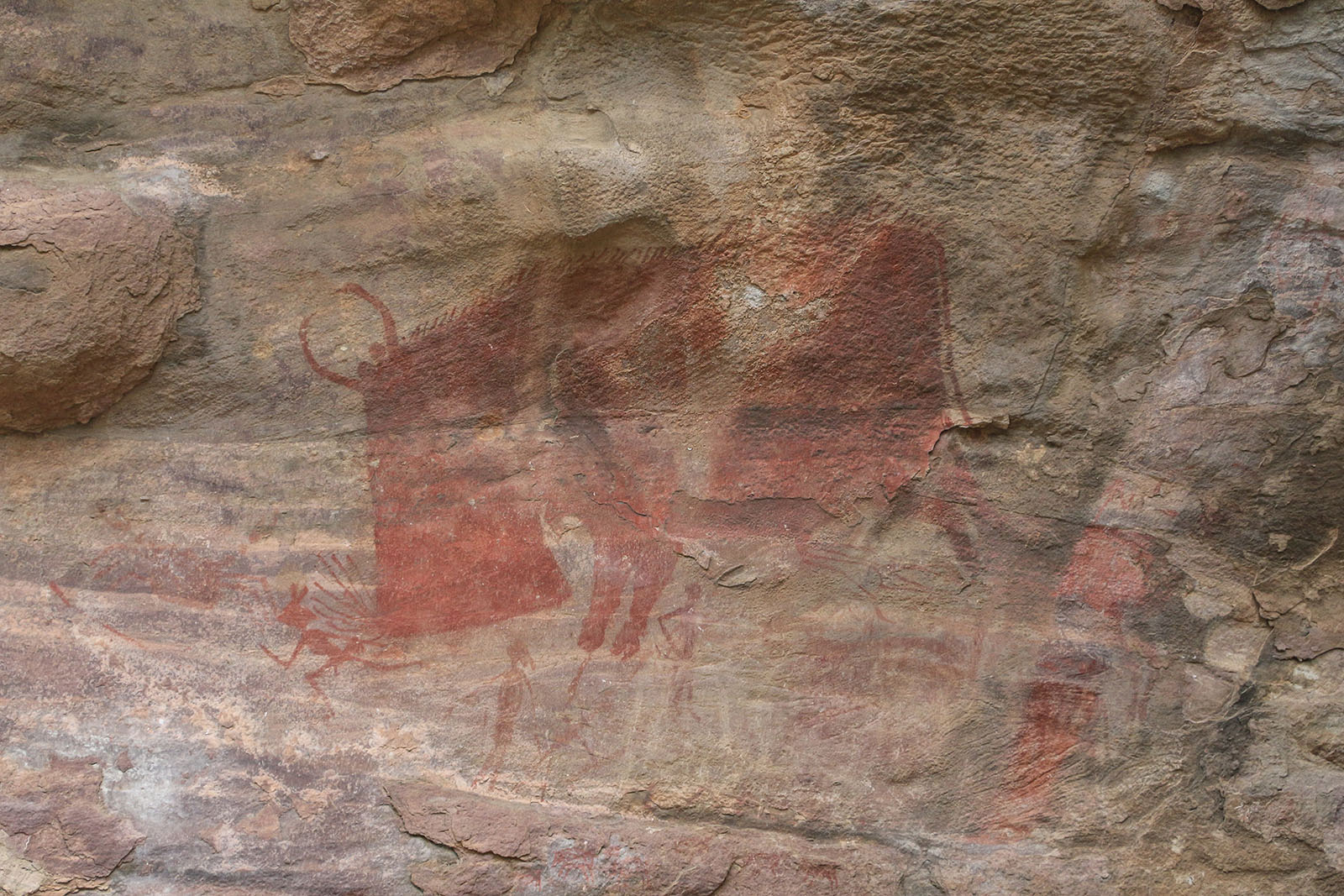 Apart from the Boar rock, the Zoo rock and the central Auditorium cave are notable sites at the Bhimbetka rock shelters. Although there are no clear conclusions regarding the purpose of the cave paintings in these shelters, archaeologists have used them to gain a better understanding of human behaviour and the social and cultural environment in the Prehistoric period. This region is also an important archaeological location and was marked as a UNESCO World Heritage Site in 2003.
Bibliography
Bradshaw Foundation. "The India Rock Art Archive." Bradshaw Foundation. Accessed June 3, 2020. http://www.bradshawfoundation.com/india/index.php.
Mathpal, Yashodhar. 1984. Prehistoric Painting of Bhimbetka. Abhinav Publications.
Misra, V.N. "The Prehistoric Rock Art of Bhimbetka, Central India." Sahapedia. www.sahapedia.org/the-prehistoric-rock-art-of-bhimbetka-central-india.
Ray, Ranesh, and A. R. Ramanathan. 2002. Rock Shelters of Bhimbetka: Continuity through Antiquity, Art & Environment. New Delhi: Archaeological Survey of India.
Vaswani, Palaash. 13 January 2016. "Bhimbetka: The Art of Rock Paintings." D'Source. http://www.dsource.in/resource/bhimbetka.