ARTICLE
Crewel Embroidery
An embroidery technique consisting primarily of a simple chain stitch using woolen thread,is called crewel embroidery. Some scholars believe that this technique originated in the twelfth century among the mochi (cobbler) community of Kutch, who used it to embroider leather and was later popularised by the Mughals. Others suggest it was first used by craftsmen from Damascus during Sultan Zain-ul-Abidini's rule in Kashmir, in the sixteenth century, where it is known as kashida or zalakdozi.
It is done with quick successive movements of clockwise and anticlockwise rotations of the ari hook resulting in brightly coloured, slightly raised motifs. While similar to ari embroidery, crewel makes use of a thicker awl and is used to embellish coarser materials like leather, upholstery and drapery. Common motifs that are embroidered include floral patterns and naturalistic motifs such as birds, trees and leaves.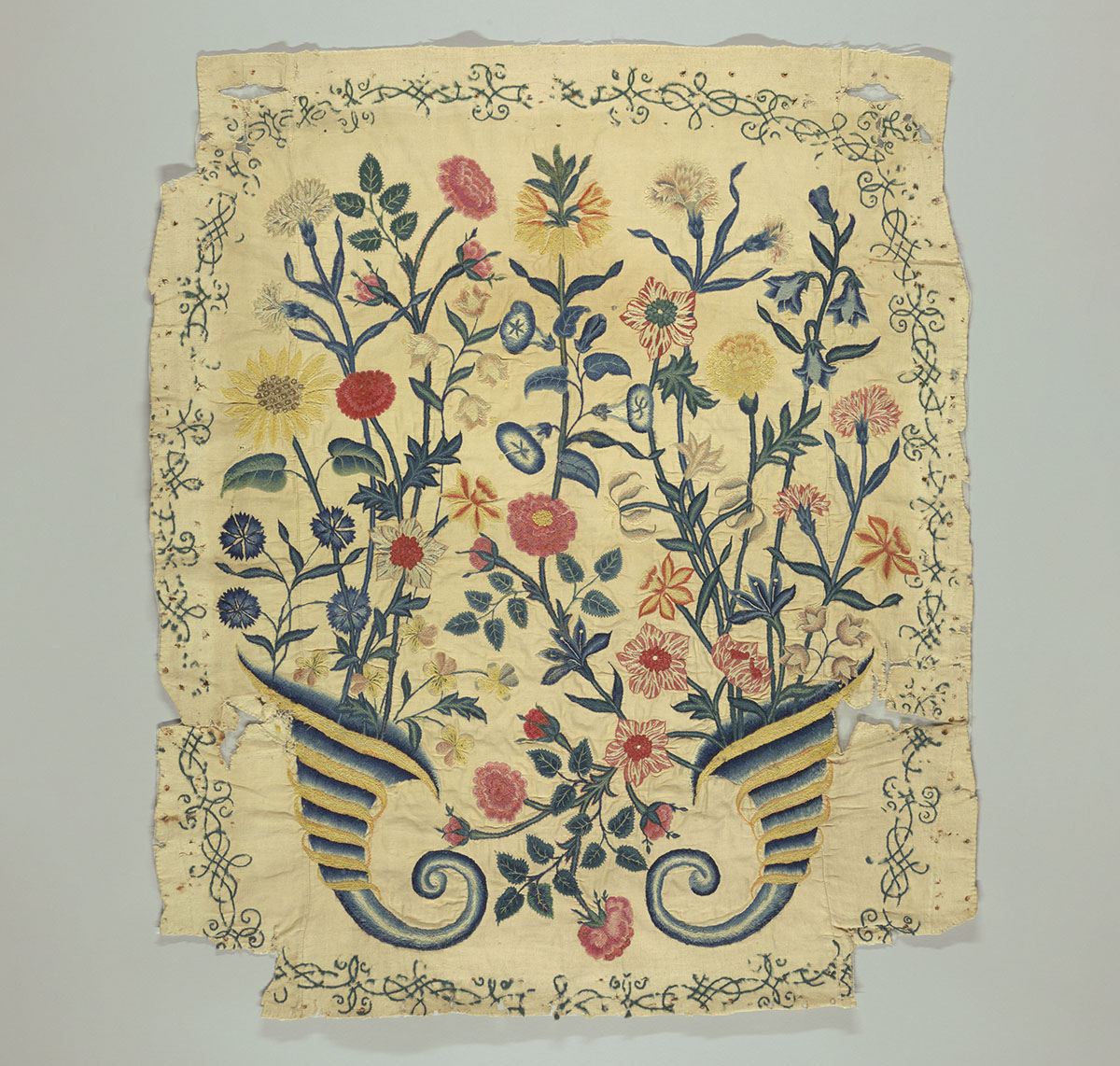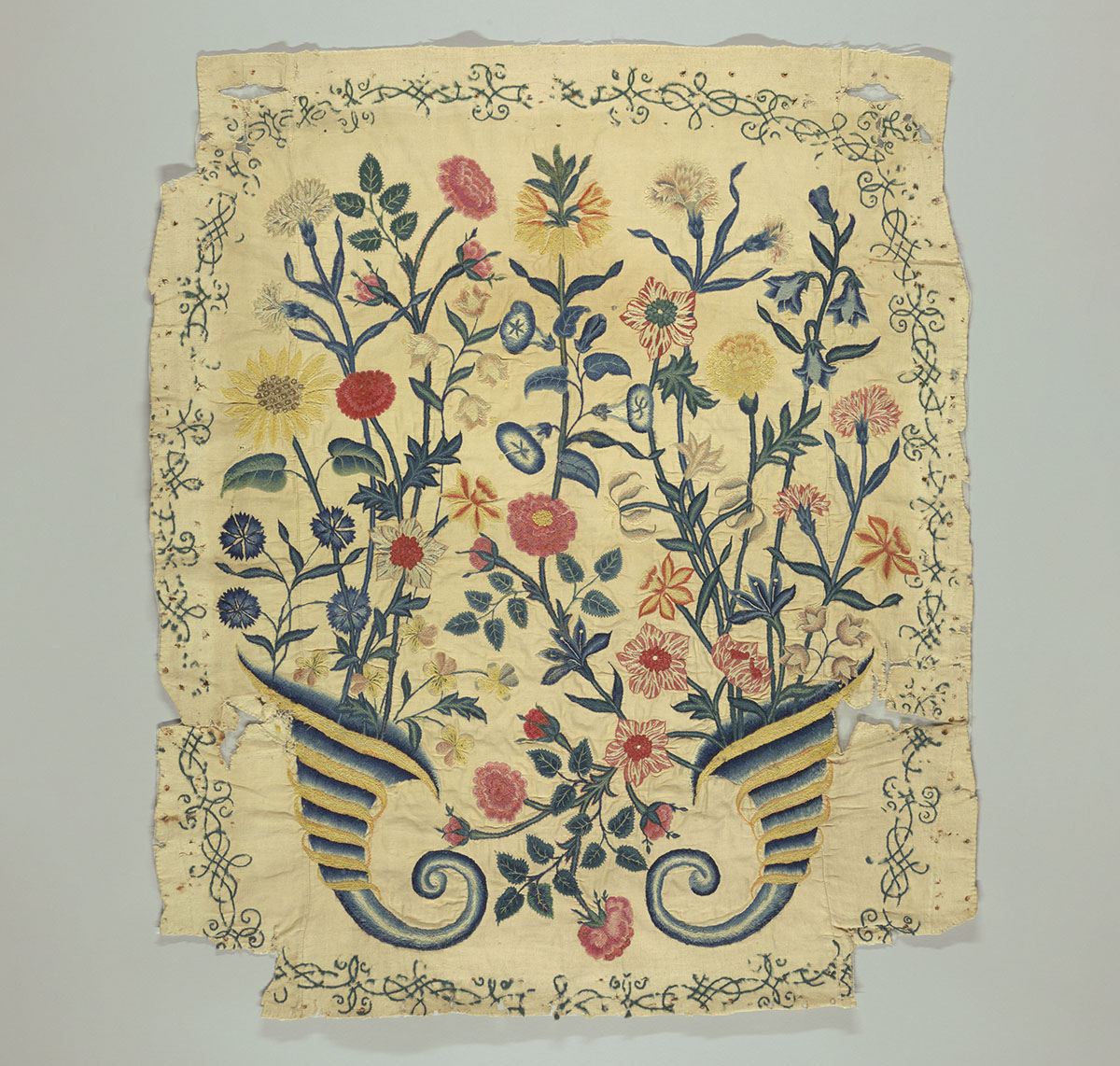 In Kashmir, crewel embroidery is most commonly used to embellish shawls and carpets with the Chinar tree leaf as the most significant motif. Other motifs include hunting scenes and the almond. Unlike the crewel leather embroidery, artisans use threads of varying colours and types — such as rayon, artificial silk, wool — to embroider. Crewel leather embroidery is used by the Chavda and Banni Meghwal communities in Gujarat and Gohil community in Rapar, among others, to embroider leather footwear and belts with a white cotton thread. Today, artisans embroider items of home decor, such as cushion covers and bed spreads, and other products such as bags, shoes and belts, which are then sold in commercial markets.
Bibliography
Our website is currently undergoing maintenance and re-design, due to which we have had to take down some of our bibliographies. While these will be re-published shortly, you can request references for specific articles by writing to hellomapacademy@map-india.org.