ARTICLE
Darshan Dwar Phulkari
A type of phulkari typically donated to temples and gurudwaras, darshan dwar phulkari has a red base fabric embroidered with threads of various colours, most often yellow. The name of the textile translates to "the gateway (dwar) for beholding the divine (darshan)."
The embroidery is characterised by a set of columns running along the sides of the fabric, topped with arches pointing away from the centre. The space in the middle of the phulkari resembles a pathway and is populated with human and animal figures, giving it the appearance of a busy street. The borders are filled with geometric shapes, usually diamonds, stars and triangles.
The use of dwar phulkaris in religious shrines is considered to be a recent phenomenon, primarily owing to the lack of historic phulkaris in the possession of temples and gurudwaras, as well as an absence of any rituals involving them. It is also believed that the colonnade motifs in this textile may have originally referenced colonial-era buildings in Lahore, which were popular recreational venues; this may also explain the animated people and animals depicted in the centre of the fabric.
Examples of historic darshan dwar phulkaris can be found in the collections of the Philadelphia Museum of Art.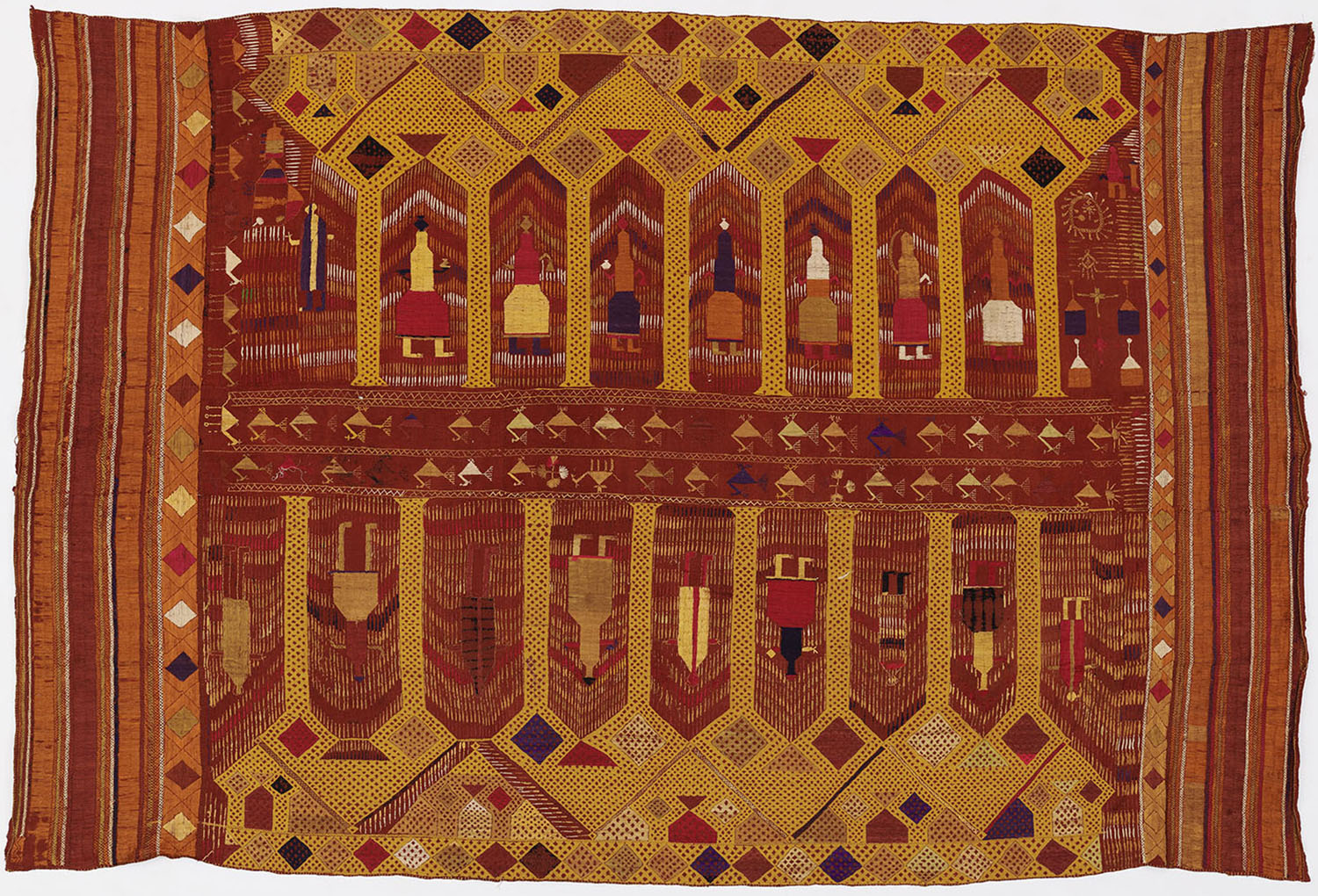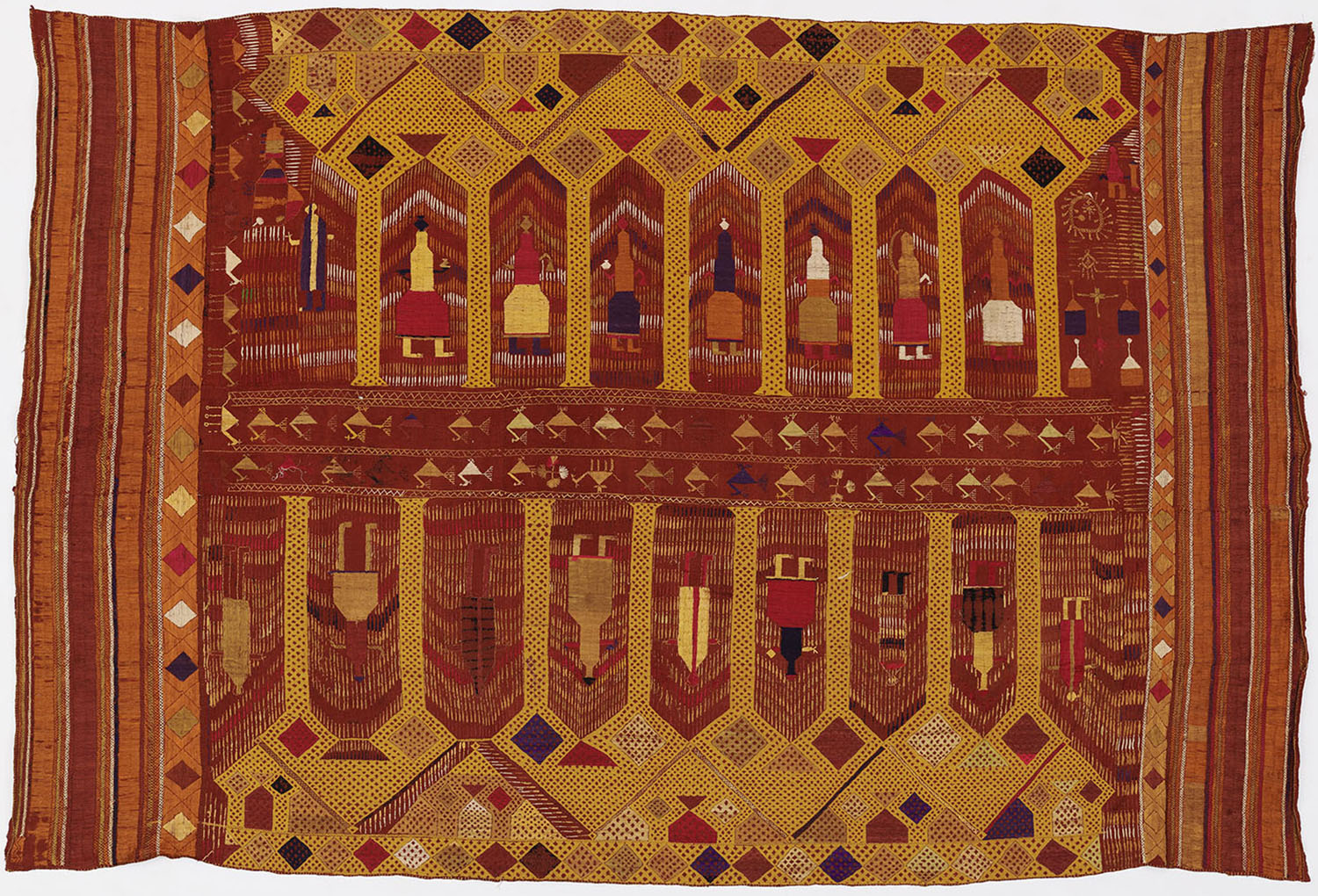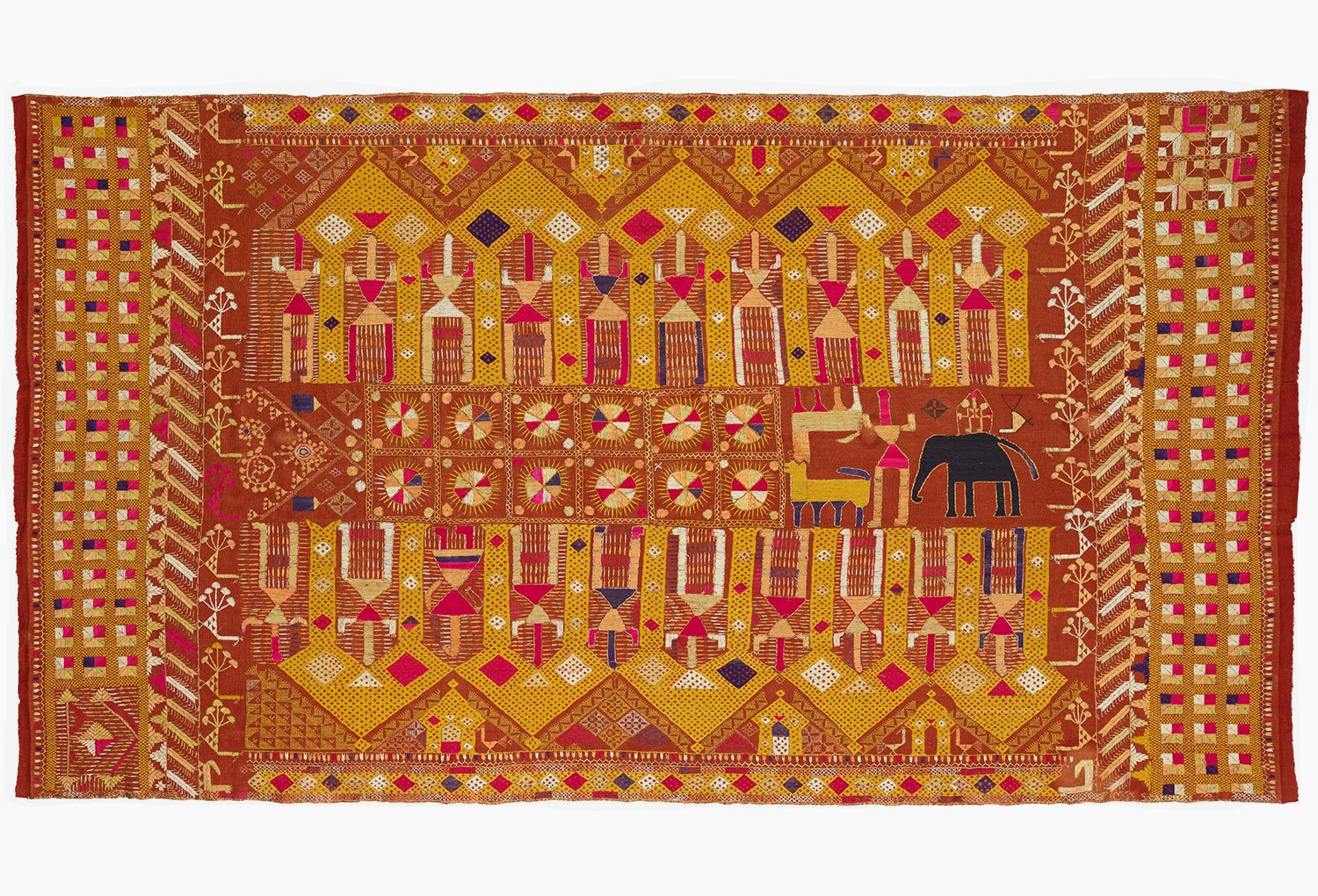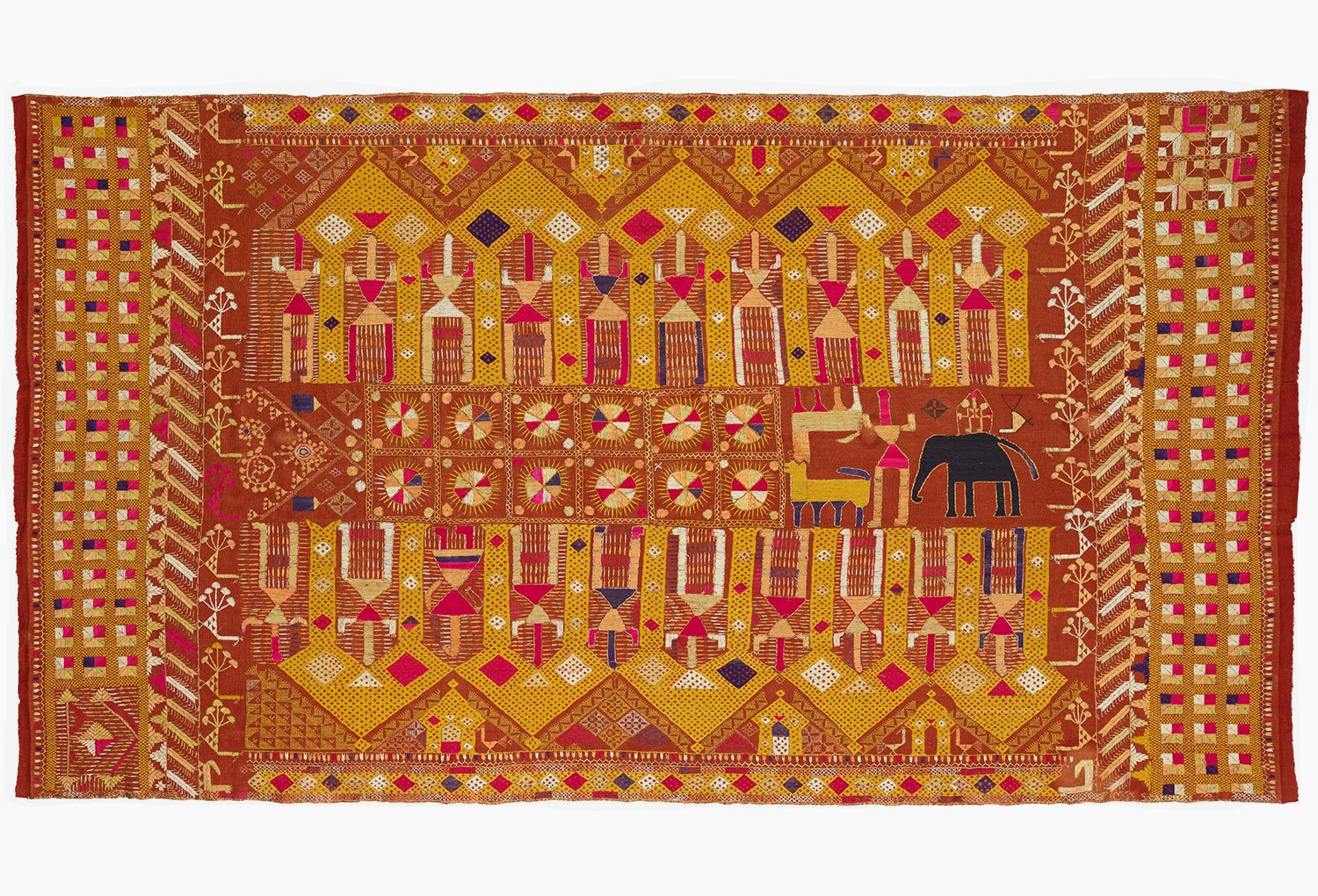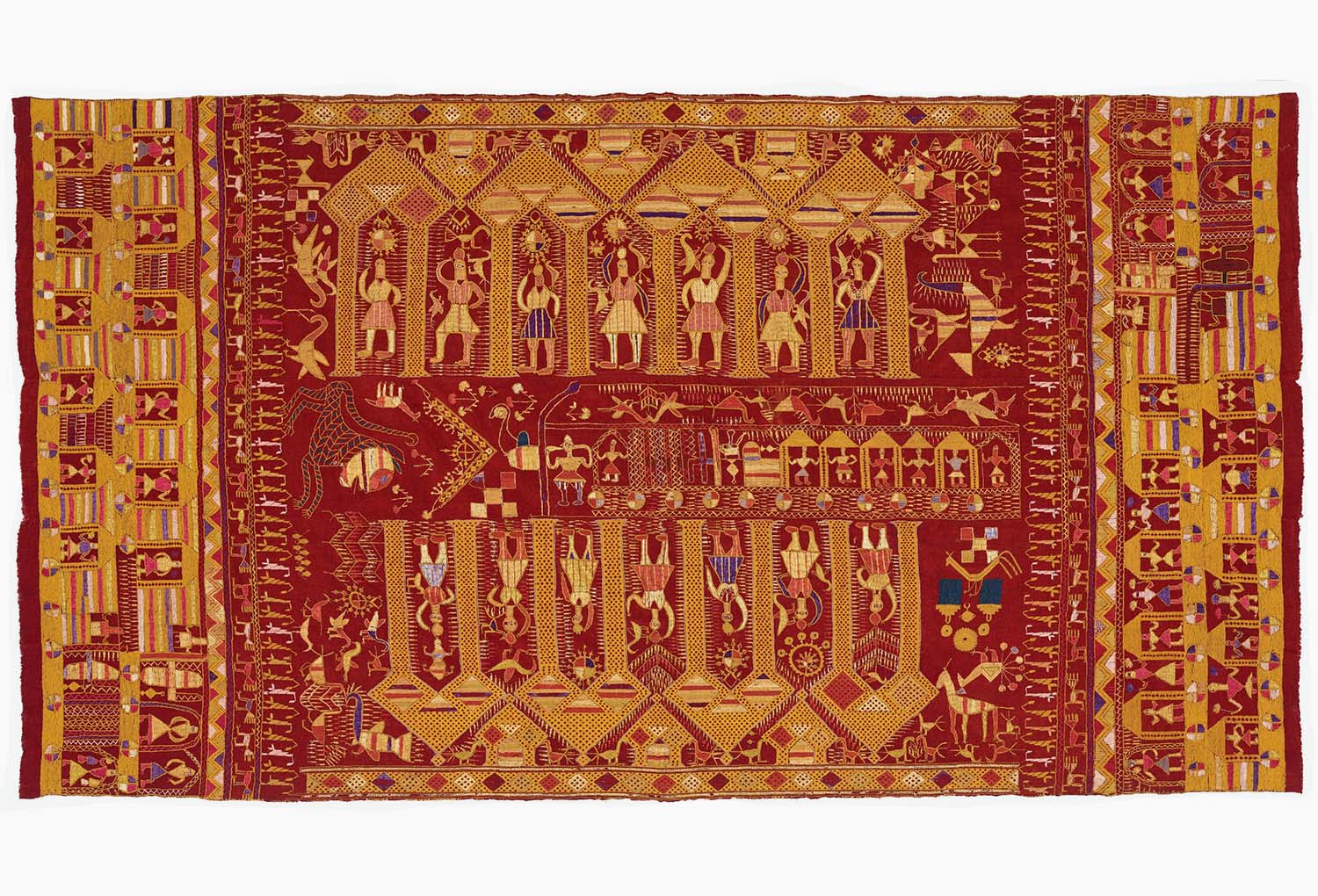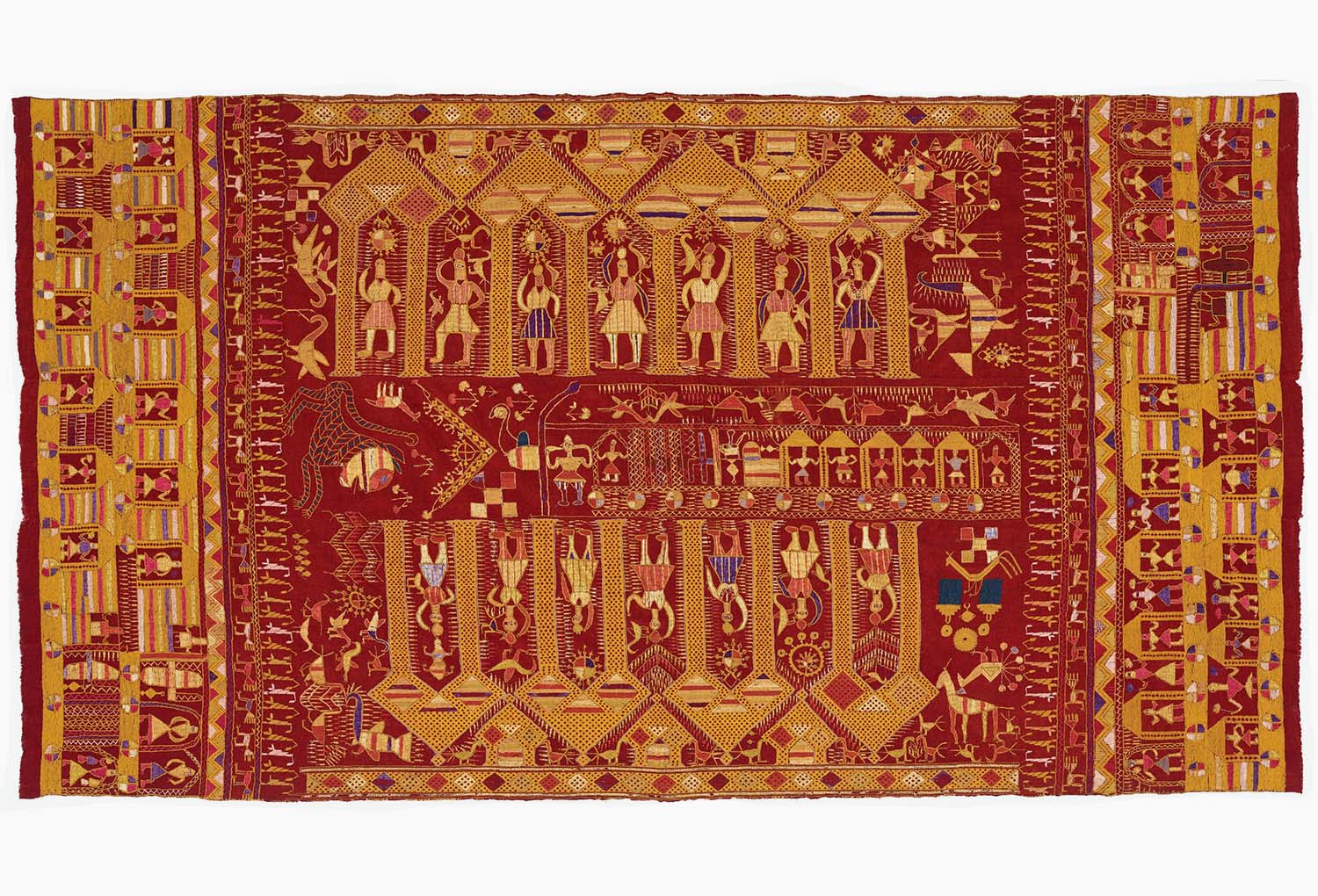 Bibliography
Beste, Michael. "Hopes & Dreams: Phulkari and Bagh from Punjab." HALI Magazine, November/December 2000, 87–93.
Bonhams. "A Wedding Shawl, Darshan Dwar Bagh." Accessed August 31, 2021. https://www.bonhams.com/auctions/16193/lot/21/.
Lal, Krishna. Phulkari: From the Realm of Women's Creativity: A Tradition of Handmade Embroidery of Punjab and Haryana: Selected Pieces from the Archives of IGNCA. New Delhi: Indira Gandhi National Centre for the Arts, 2013.
Mason, Darielle, and Cristin McKnight Sethi. Phulkari: The Embroidered Textiles of Punjab from the Jill and Sheldon Bonovitz Collection. Philadelphia Museum of Art, 2017.
Philadelphia Museum of Art. "Darshan Dwar Phulkari." Accessed August 31, 2021. https://www.philamuseum.org/collection/object/323475.
Thakar, Karun. "Embroidered Truths." HALI Magazine, July 2021, 100–5.