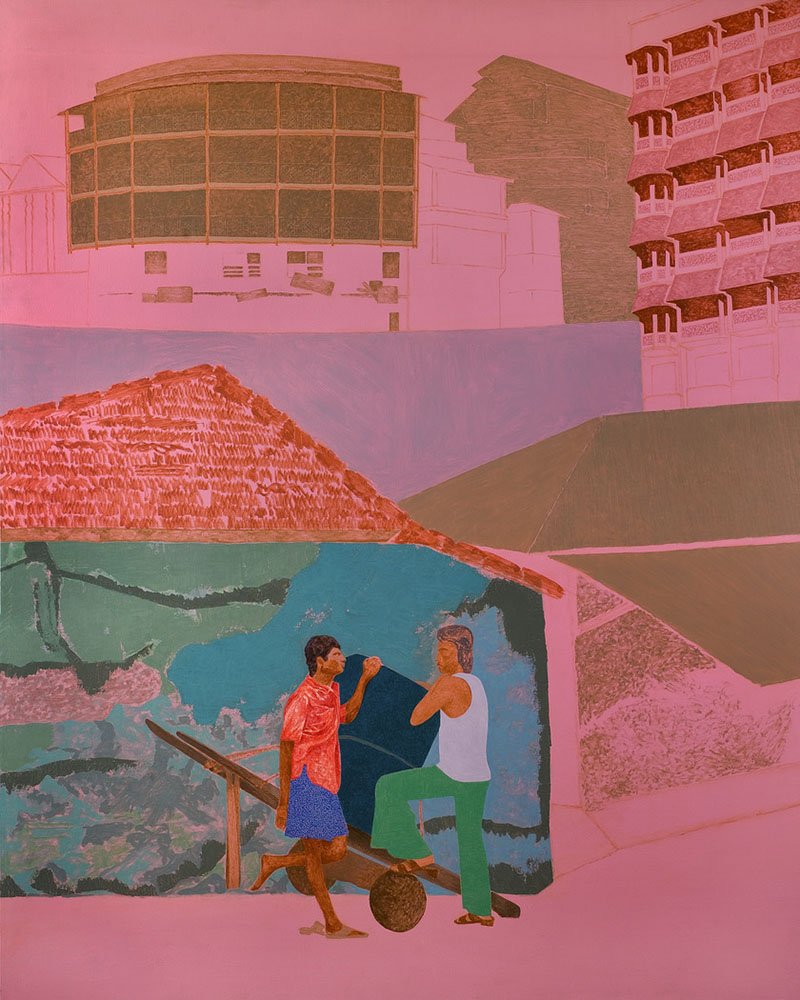 Two Men with Hand Cart; Gieve Patel; c. 1979; Oil on canvas; 176.53 x 144.78 cm; The Peabody Essex Museum
A poet, playwright and figurative painter, as well as a practising physician, Gieve Patel is a self-taught artist whose work has largely focused on urban life and environmental conservation.
Patel shifted his attention to the visual medium after the publication of his third book, in 1991, creating figurative paintings featuring a central protagonist. Deriving from the everyday urban landscape of Mumbai, his works often feature the working class and other marginalised sections of urban society. While he rarely attaches a specific identity to any of these characters, he paints the figures in a way that suggests the pain and suffering caused by the inequalities of urban life in India.
In his series Looking into a Well: Full Moon, completed in 2001, Patel eliminates the human figure altogether, instead depicting the changing light and textures of the surface of water in the shallow wells of south Gujarat that he came across during his childhood visits to the region. Patel has also made sculptures and charcoal drawings, including a series inspired by the silent-era black-and-white film The Passion of Joan of Arc. His poetry collections include How Do You Withstand, Body (1976) and Mirrored, Mirroring (1991). He has also published three plays.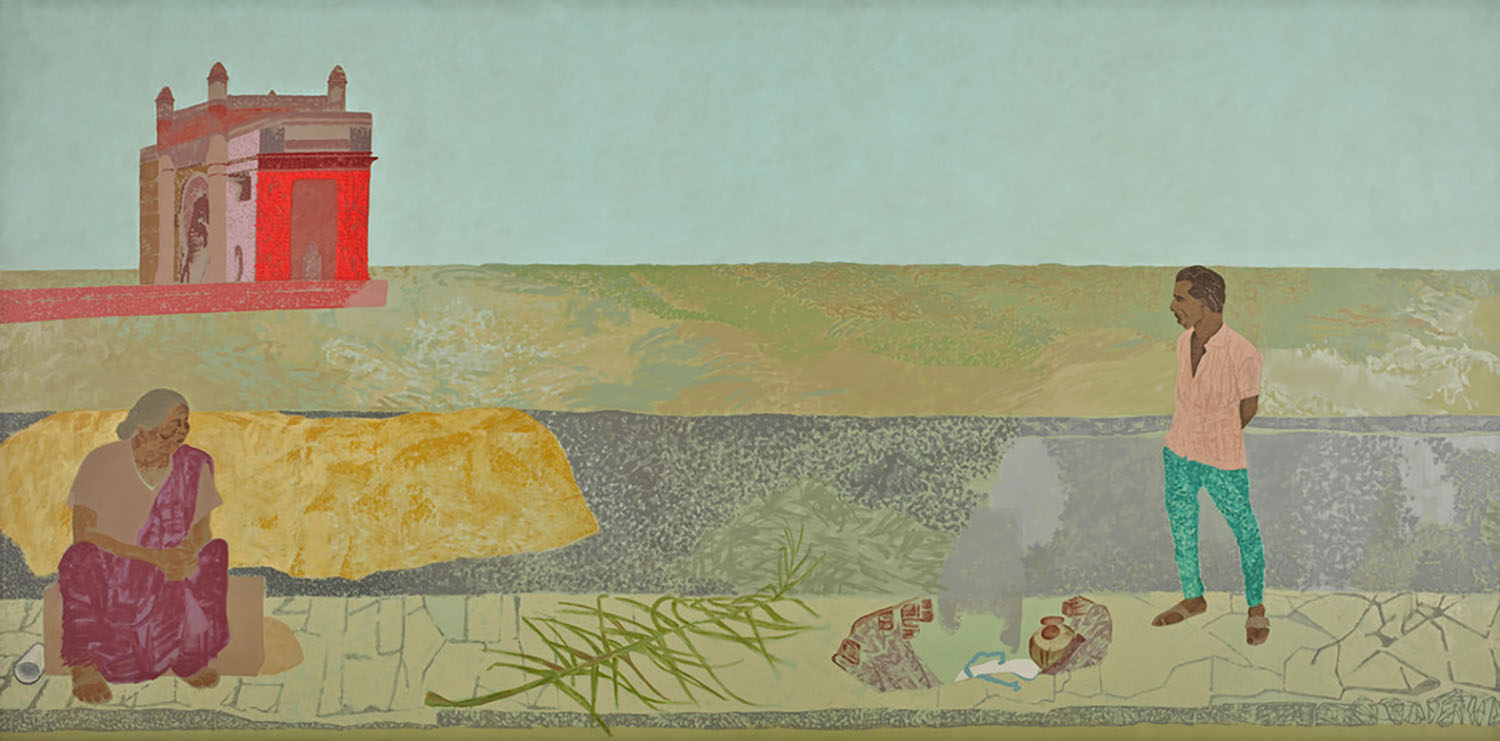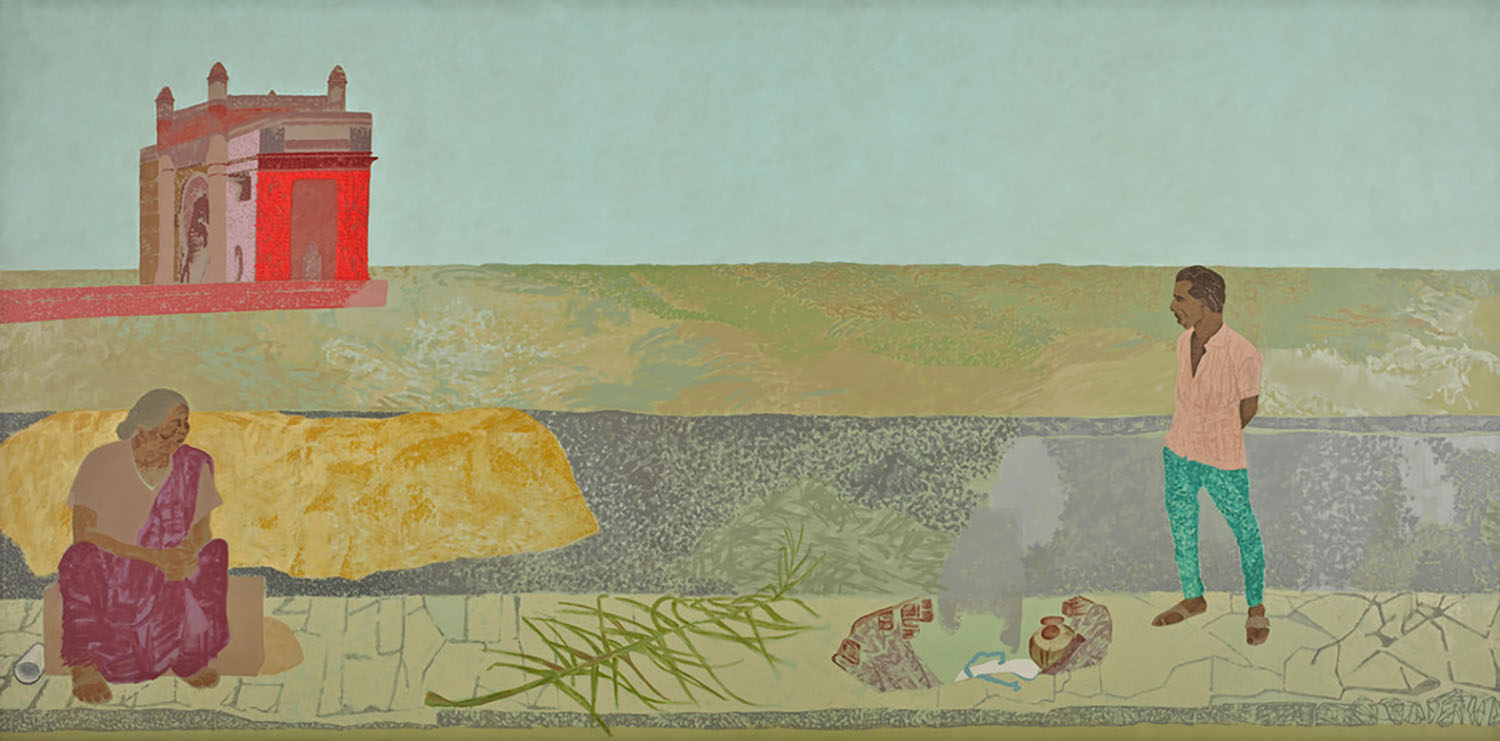 His paintings were first exhibited in 1966 at the Jehangir Art Gallery, Mumbai, the same year as the publication of his first book, Poems. He has since exhibited widely, with shows at Shridharani Gallery, New Delhi (1966); Chemould Prescott Road, Mumbai (1975); Art Heritage, New Delhi (1979); Peabody Essex Museum, Massachusetts (2007); the National Gallery of Modern Art, New Delhi (2016); and Galerie Mirchandani + Steinruecke, Mumbai (2017). Patel was awarded the Woodrow Wilson Fellowship in 1984; the Rockefeller Fellowship in 1992; and was the CR Parekh Writer-in-Residence at the University of Pennsylvania in 2003.
At the time of writing, Patel lives and works in Mumbai.
Bibliography
Our website is currently undergoing maintenance and re-design, due to which we have had to take down some of our bibliographies. While these will be re-published shortly, you can request references for specific articles by writing to hellomapacademy@map-india.org.