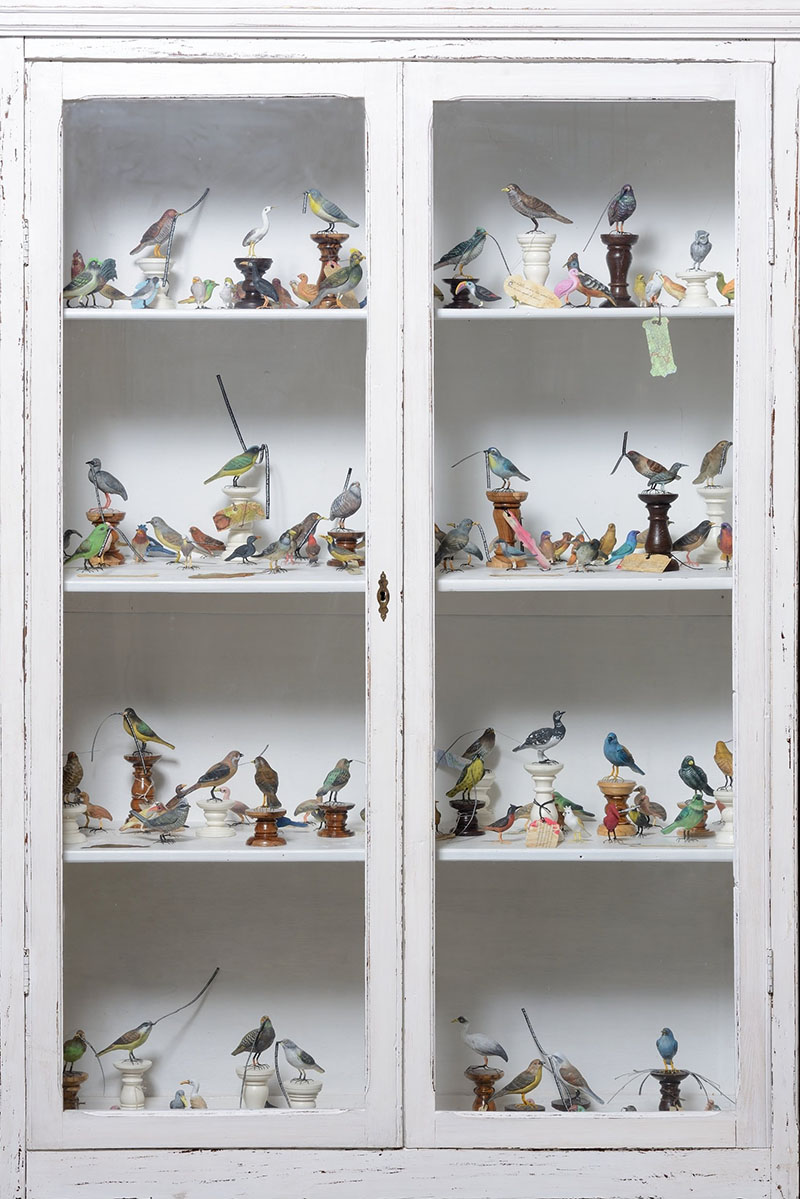 Silent Shadow; Hema Upadhyay; Iran-Biennale Arte 2015, Google Arts and Culture
An artist best known for her installations that reflected narratives on urban sprawl and migration in cityscapes, Hema Upadhyaya was born in Vadodara, Gujarat. She received her BFA from the Faculty of Fine Arts at the Maharaja Sayajirao University, Baroda (now Vadodara) in painting in 1995 followed by an MFA in painting in 1997.
Upadhayay worked across a wide range of mediums such as photography, painting and installation, drawing on themes of migration, gender and urbanisation. Through her practice, Upadhyay concentrated on the socio-economic stakes of development in the newly liberalised Indian economy.
Upadhyay's first solo exhibition, Sweet Sweat Memories (2001), mounted at Chemould Prescott Road, was a series of collaged self-portraits that reflected alienation and loss due to migration, drawing on from her own experiences of moving to Mumbai in 1998. One of Upadhyay's most acclaimed works is her large-scale installation, Dream A Wish, Wish A Dream (2006). Eight feet by twelve feet in dimensions, the installation is based on the size of an average slum shanty in Mumbai. Constructed using maquettes of tin houses from metal sheets, car scraps, enamel, tarpaulins and other found objects in the slums of Dharavi, this installation allows for rumination while also initiating discomfort since as the audience momentarily inhabits this constricted space while also confronting the aerial view of slums present on the walls and ceiling of the structure. In another work, Loco-Foco-Motto (2010), she led a team of volunteers at the Vancouver Biennale (2009–2011) and created an installation of six chandeliers made out of 750,000 unlit matchsticks.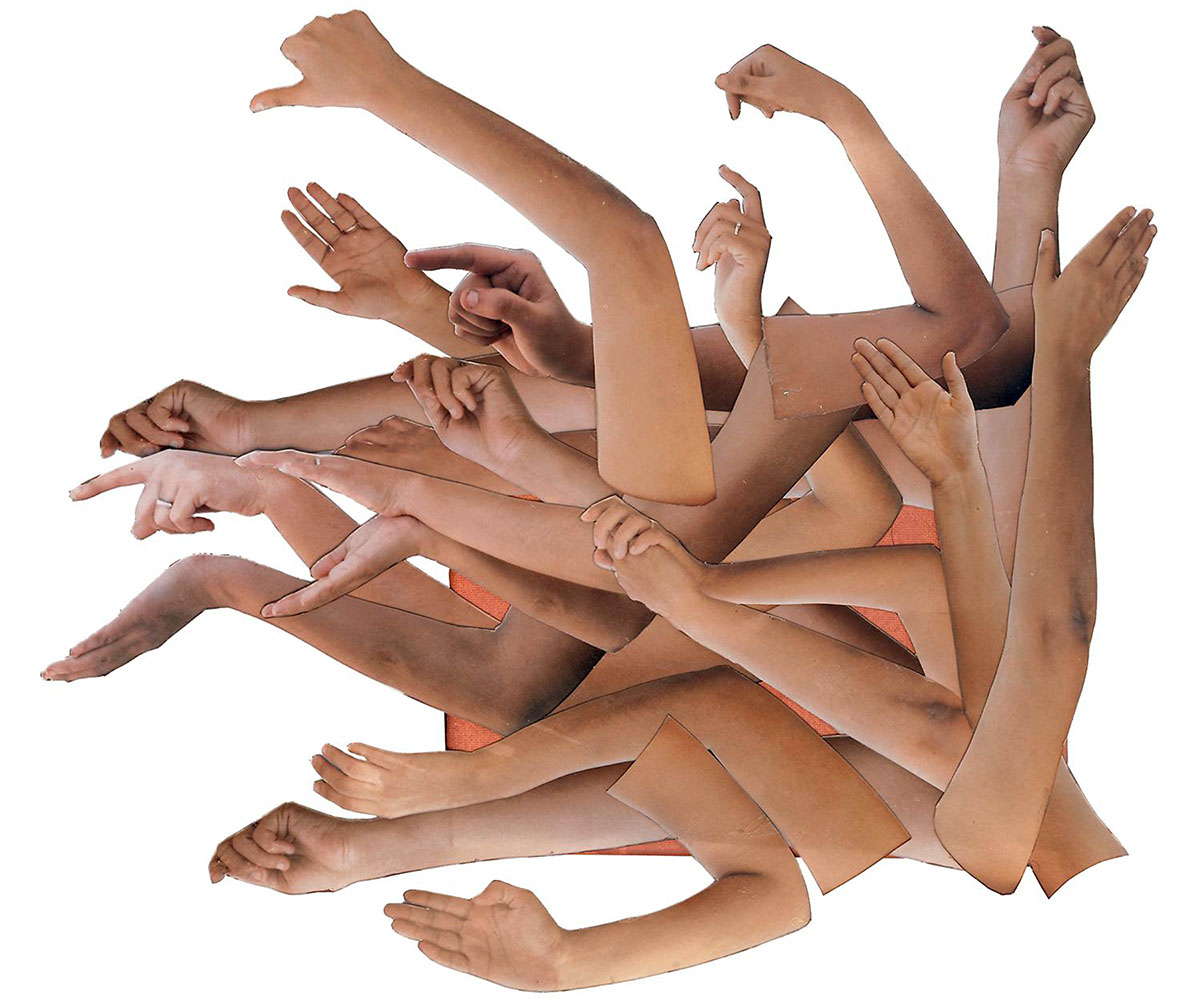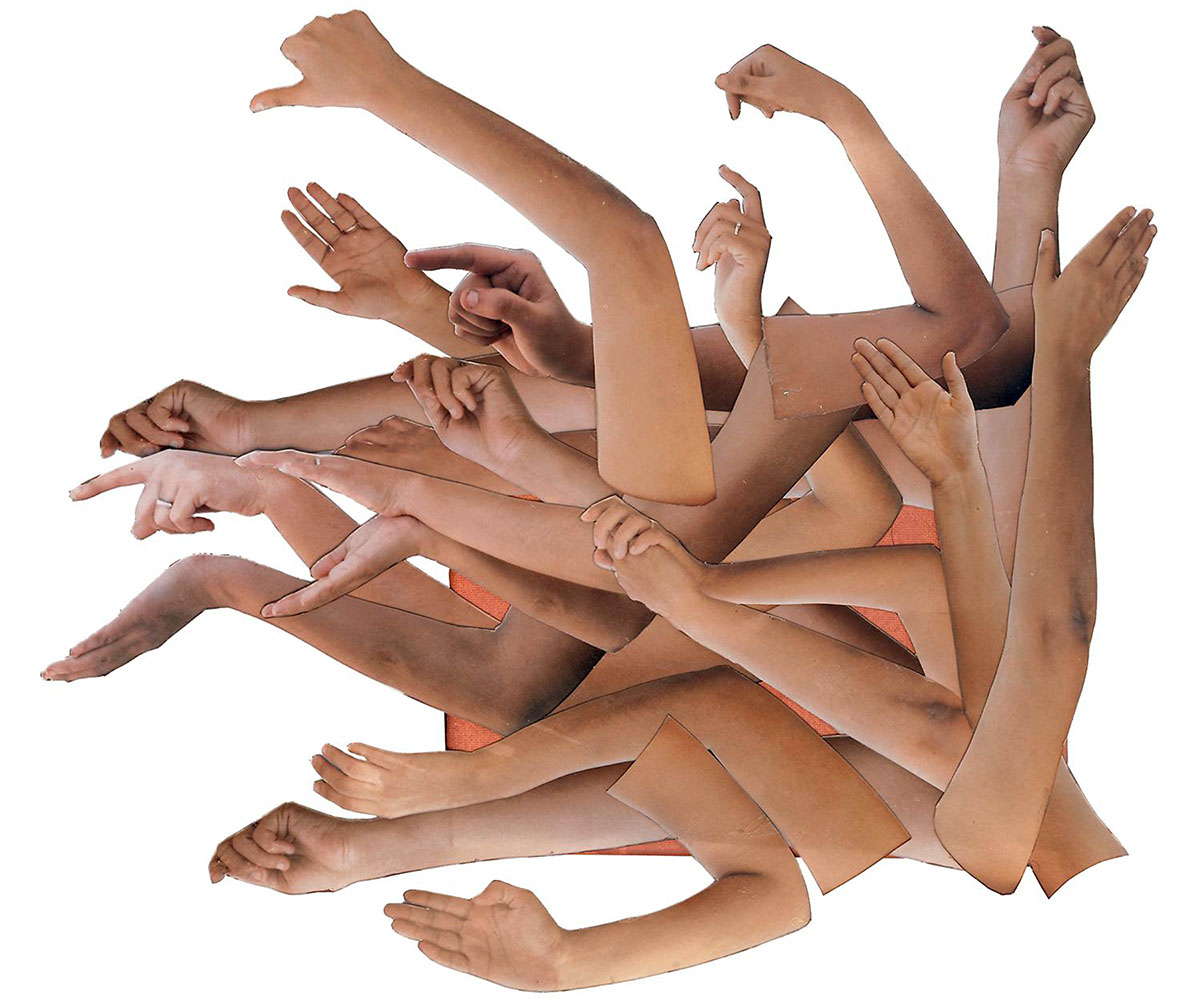 Upadhyay received critical acclaim for her art practice and in 2001, she won the first prize at the Tenth Triennale in India. She was part of prestigious international exhibitions on Indian art such as Indian Highway (2008–09) at the Serpentine Gallery, London; The Empire Strikes Back: Indian Art Today (2010) at the Saatchi Gallery, London; Facing East (2010) at the Manchester Art Gallery; and Chalo! India: A New Era of Indian Art (2008–09) at Mori Art Museum, Tokyo, Japan, among others.
Upadhayay's solo exhibitions have been displayed at Vadehra Art Gallery (New Delhi, India), Chemould Prescott Road (Mumbai, India), Gallery of New South Wales (Sydney, Australia), Studio La Citta (Verona, Italy), MACRO Museum (Rome, Italy), Singapore Tyler Print Institute, Institute of Modern Art (Brisbane, Australia) and Art Space (Sydney, Australia), among others. She has been part of several group exhibitions at institutions such as Lalit Kala Akademi (New Delhi, India), Hennie Onstad Kunssenter (Oslo, Norway), Japan Foundation Forum (Tokyo, Japan), Ecole Nationale Supérieure des Beaux Arts (Paris, France) and Chelsea College of Art (London, UK). Upadhyay was an artist-in-residence at Artspace (Sydney, Australia) in 2001, Mattress Factory (Pittsburgh, USA) in 2007, Singapore Tyler Print Institute in 2008 and the Atelier Calder (Sache, France) in 2010.
The artist lived and worked in Mumbai, until her death through murder in 2015.
Bibliography
Our website is currently undergoing maintenance and re-design, due to which we have had to take down some of our bibliographies. While these will be re-published shortly, you can request references for specific articles by writing to hellomapacademy@map-india.org.