ARTICLE
Henri Cartier-Bresson in India
(b. 1908; d. 2004)
A pioneering photographer of the twentieth century, Henri Cartier-Bresson is renowned for his images of significant moments in political history, including his photographs of Mahatma Gandhi's death and funeral, Indonesian independence and the establishment of the People's Republic of China.
Cartier-Bresson was born in France and developed an early interest in photography, music and the arts. In 1927, he began studying painting at artist André Lhote's studio, where he was introduced to Cubism. In 1928, he enrolled at the University of Cambridge, where he studied art and literature. He was conscripted into the French Army in 1930 and in 1931, started photographing the cities he visited, including Berlin, Brussels, Warsaw, Prague, Budapest and Madrid. He bought a 35mm Leica camera in 1933, which soon became his tool of choice, owing to its small size and greater mobility.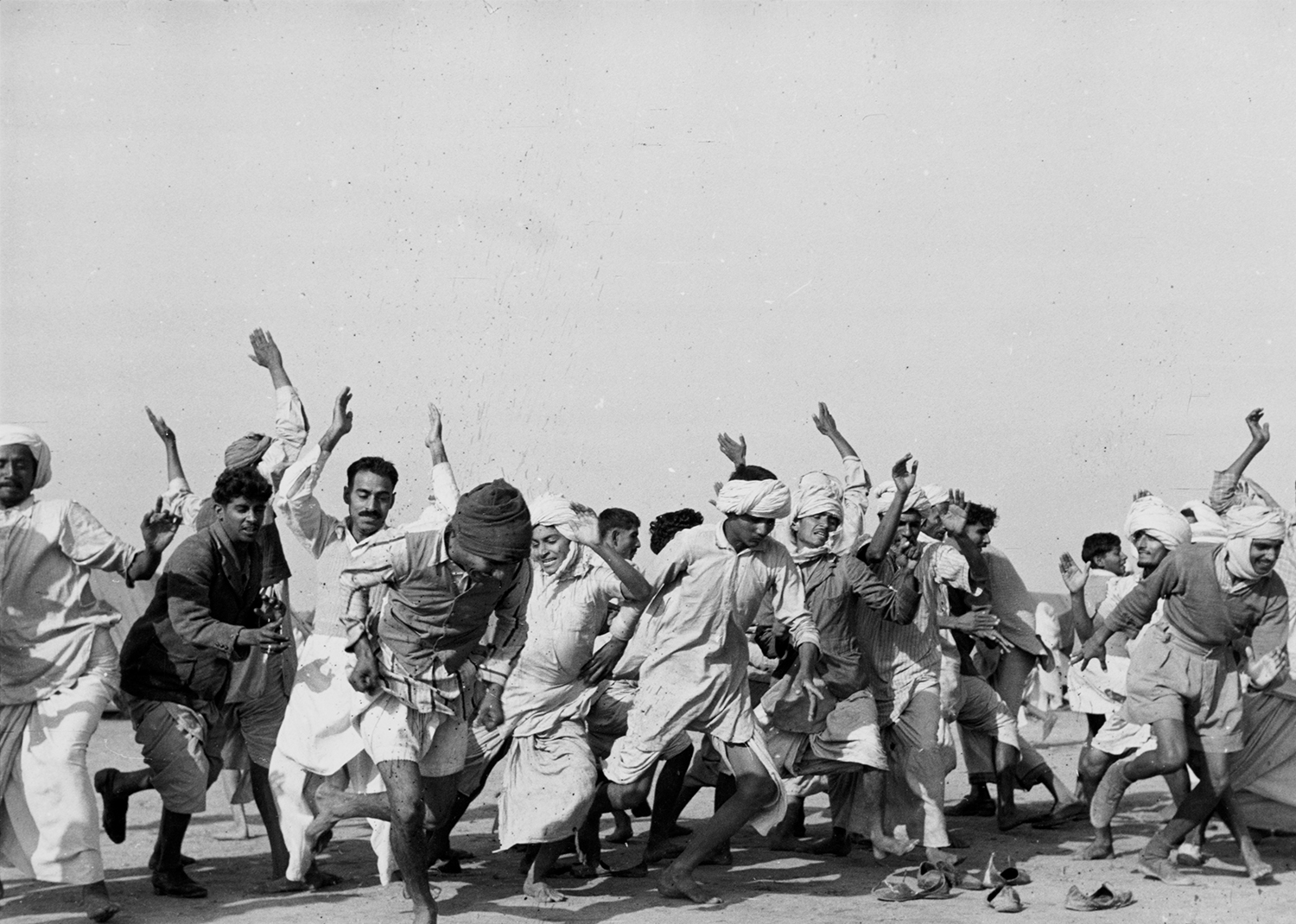 Refugees Exercising in a Camp to Drive Away Lethargy and Despair, Kurukshetra, Punjab.; Henri Cartier-Bresson; c. 1947; Gelatin silver print; 18 × 24 cm; Museum of Art & Photography (MAP), Bengaluru
Cartier-Bresson also studied cinematography in New York in 1935 at the cooperative, Nykino (abbreviated from "New York Kino"), led by Paul Strand, and subsequently assisted Jean Renoir on his films, in addition to making his own documentary film in 1937. His engagement with photojournalism began the same year, with his photographs of the coronation of Queen Elizabeth and King George VI. In 1940, Cartier-Bresson was drafted into the French army's Film and Photography unit. The same year, he was taken prisoner by German soldiers and spent the next thirty-five months in imprisonment. After he escaped, he began working for the French underground, during which time he photographed the occupation of France and its subsequent liberation.
In 1947, he co-founded Magnum Photos with Robert Capa, David Seymour, William Vandivert and George Rodger. He arrived in India in the fall of the same year to cover the newly independent and recently partitioned nation-state. He was granted permission to photograph Gandhi the subsequent year, which resulted in a number of candid and unobtrusive flash-free photographs, including one hour before his assasination. He also covered Gandhi's funeral as well as the aftermath of his assasination, most notably images of Gandhi's body surrounded by mourners, Jawaharlal Nehru's address to the nation and public congregations thronging the streets, which were published in Life magazine and garnered Cartier-Bresson international acclaim.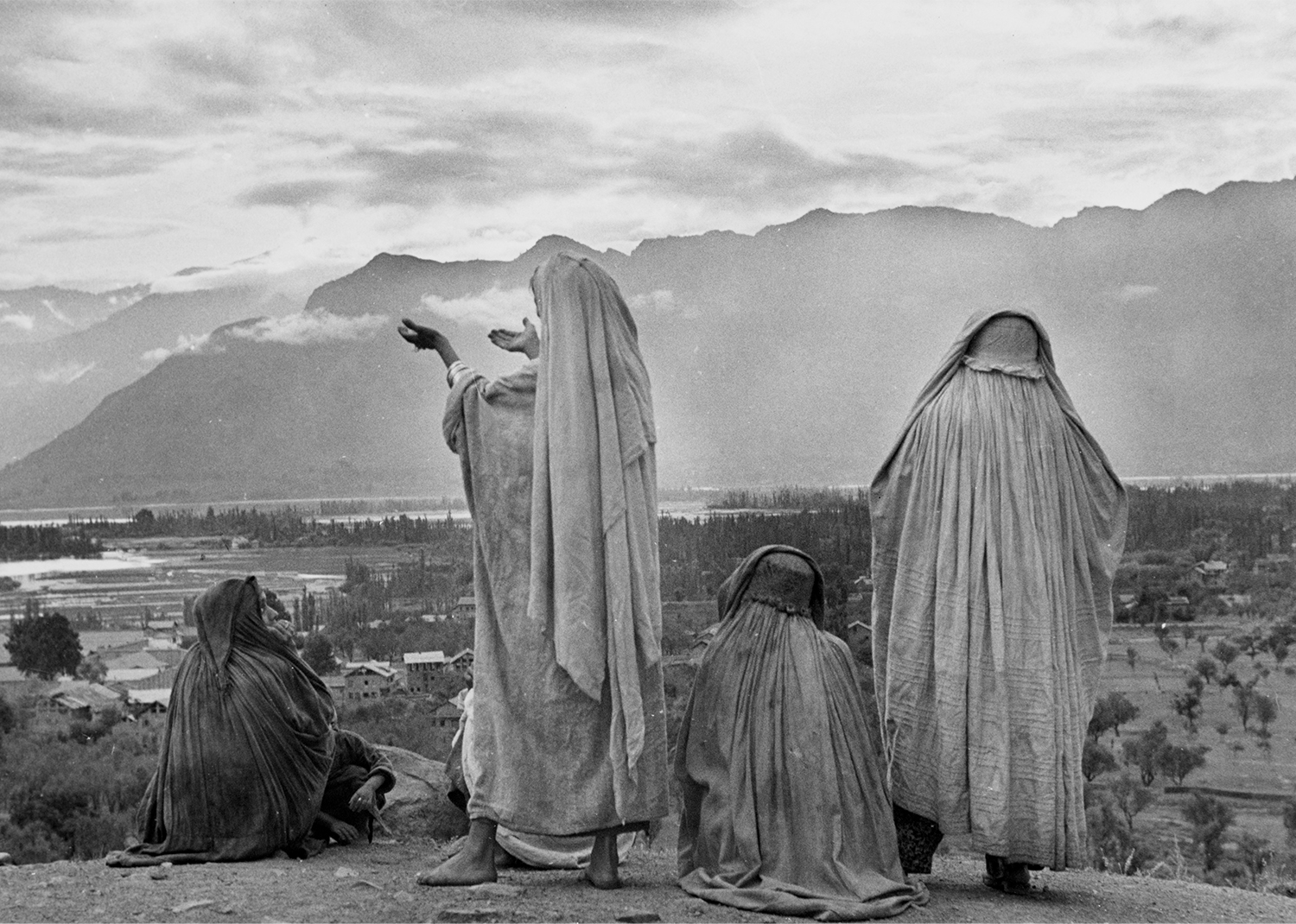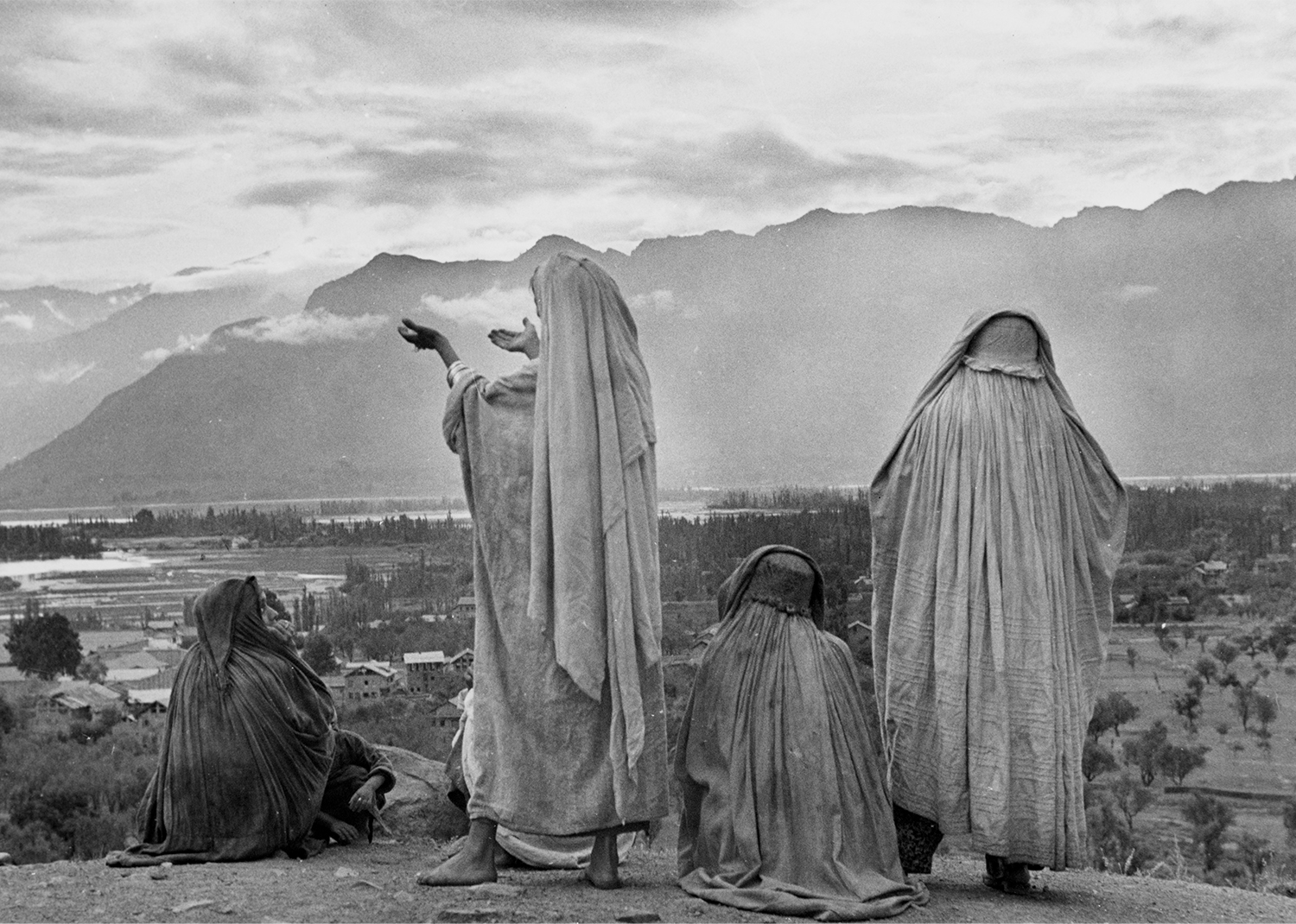 Cartier-Bresson's photography was heavily influenced by the Surrealist movement, particularly in his interest in everyday life and the individual unconscious. In his work, he aimed to capture a "decisive moment" through split-second slippages that explored the idea of an elusive moment that revealed the latent subconscious of a subject. He achieved this through adopting measures such as hiding the camera's body with black tape and never photographing with the flash, which he considered both impolite and intrusive. The portability of the Leica further allowed him to accurately capture these decisive moments without being noticed.
In the six trips Cartier-Bresson made to India between 1947-87, he chronicled the country exhaustively and at close range, producing photographs that differed considerably from his previous work; his earlier art photographical focus, with its attention to form and aesthetics, was replaced by a steady photojournalistic motivation that placed the social and political events in the country at its centre. His photographs of postcolonial India lent a monumentality to everyday moments, such as the experiences of women in the public sphere, labourers at work, the diminishing world of royalty and the political establishment. He covered the aftermath of the Partition, documenting refugees in trains and camps, and extensively photographed national leaders such as Jawaharlal Nehru and Sardar Vallabhai Patel, as well as other dignitaries, such as Ramana Maharishi and Sri Aurobindo. Cartier-Bresson's work also influenced a number of Indian photographers, including Raghu Rai and Raghubir Singh.
As part of his work at Magnum, he made photographs across the world, including in Mexico, Canada, Japan, Portugal, Italy and the Soviet Union. He also worked extensively across Asia, photographing the final stages of the Chinese Civil War and the early days of the Maoist People's Republic and documented Indonesia's independence from Dutch rule. In 1966, he withdrew as a principal of Magnum and eventually retired from professional photography in the early 1970s.
Cartier-Bresson's photographs have been widely published and exhibited. He held his first exhibition in New York in 1933, followed by others in Madrid and Mexico in 1934. A major retrospective of his work was held at the Museum of Modern Art (MoMA), New York, in 1947. In 2017, the Rubin Museum, New York, presented sixty-nine photographs from Cartier-Bresson's documentation of India in an exhibition titled Henri Cartier-Bresson: India in Full Frame. He also won numerous accolades, including the Prix de la Société Française de Photographie in 1959, the Culture Prize in 1975 and the Grand Prix National de la Photographie in 1981. His work is part of the permanent collections of museums across the world, including the Bibliothèque Nationale de France, Paris; the Victoria & Albert Museum, London; The Museum of Modern Art, New York; The Getty Museum, Los Angeles; and The Art Institute of Chicago, among others.
Cartier-Bresson died in 2004 in Céreste, France.
Bibliography
Kennedy, Emma. 2017. "Henri Cartier-Bresson's Glimpse of India." Aperture, May 25. https://aperture.org/editorial/henri-cartier-bressons-glimpse-india/
Patel, Vibhuti. 2017. "Astrologers, Refugees and Gandhi in Cartier-Bresson's New York Show." The Wire, May 01. https://thewire.in/culture/astrologers-refugees-and-gandhi-in-cartier-bressons-new-york-show
Mukherjee, Paroma. 2017. "Henri Cartier-Bresson's photos of Nehruvian India in New York." Livemint, June 3. https://www.livemint.com/Leisure/fXO2Uy4khKZwTzqD6rIQzN/Henri-CartierBresson-showcases-Nehruvian-India-in-photos-in.html
Nicholson, Louise. 2017. "How Henri Cartier-Bresson bore witness to Gandhi's death". Apollo Magazine, May 31. https://www.apollo-magazine.com/how-henri-cartier-bresson-bore-witness-to-gandhis-death/
Soccio, Lisa. Handy et al. 1999. Reflections in a Glass Eye: Works from the International Center of Photography Collection, New York: Bulfinch Press in association with the International Center of Photography. Accessed from International Center for Photography's website. https://www.icp.org/browse/archive/constituents/henri-cartier-bresson?all/all/all/all/0