A coarse, light and strong fibre extracted from plants of the Corchorus family, jute is used to weave rough fabrics to make bags and sacks for the storage and transportation of agricultural and agriculture-based products (known variously as gunny, hessian and burlap) as well as to make ropes. Various parts of the plant are used in various applications, ranging from food production to raw material for industrial adhesives.
One of the earliest mentions of jute in India can be traced to the Mahabharata, where it is described as a fine fabric given as a gift to the Pandava princes at their coronation. From the colonial period onwards, when it was widely grown in undivided Bengal (present-day West Bengal and Bangladesh), jute began to be cultivated primarily for its use in the packing industry.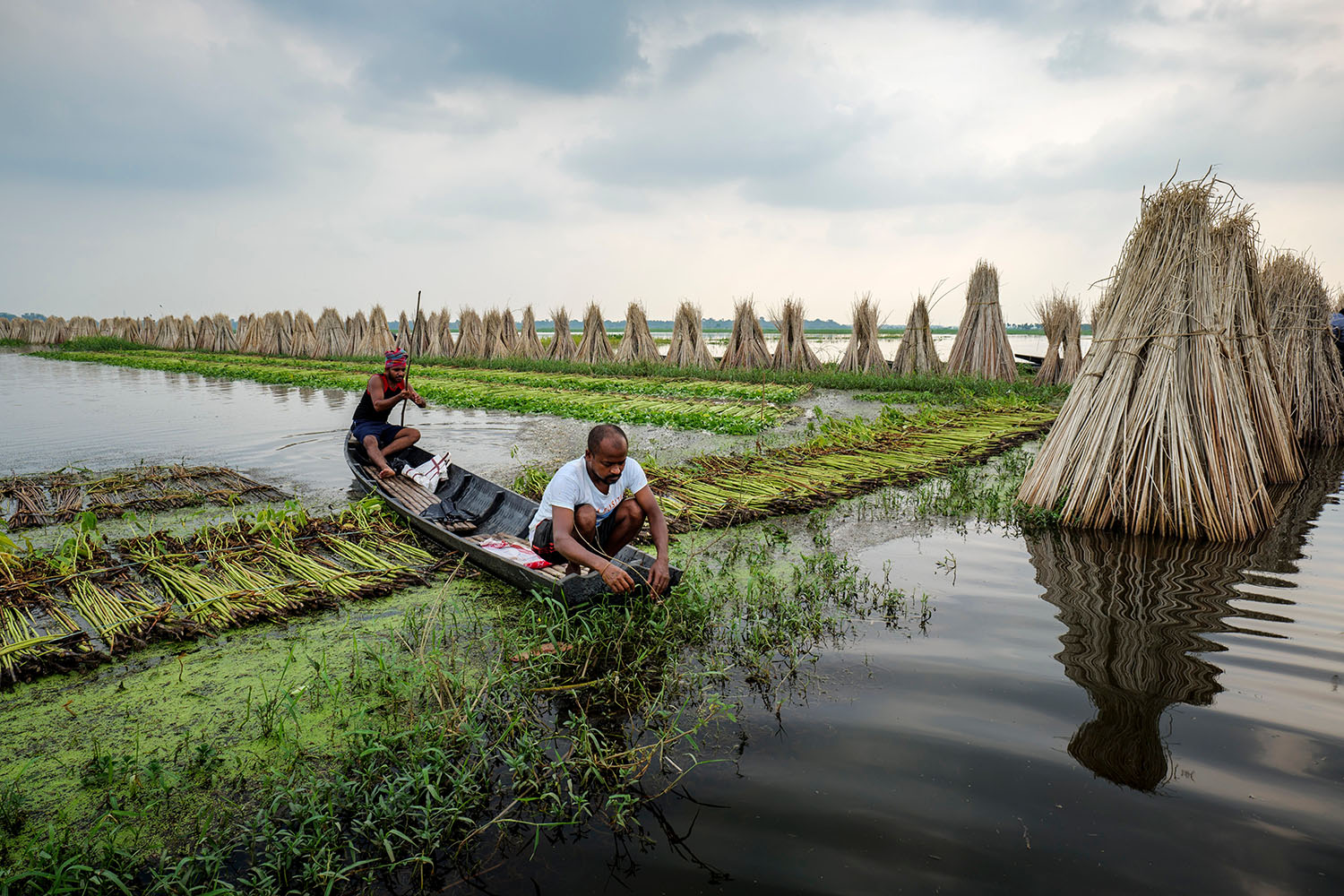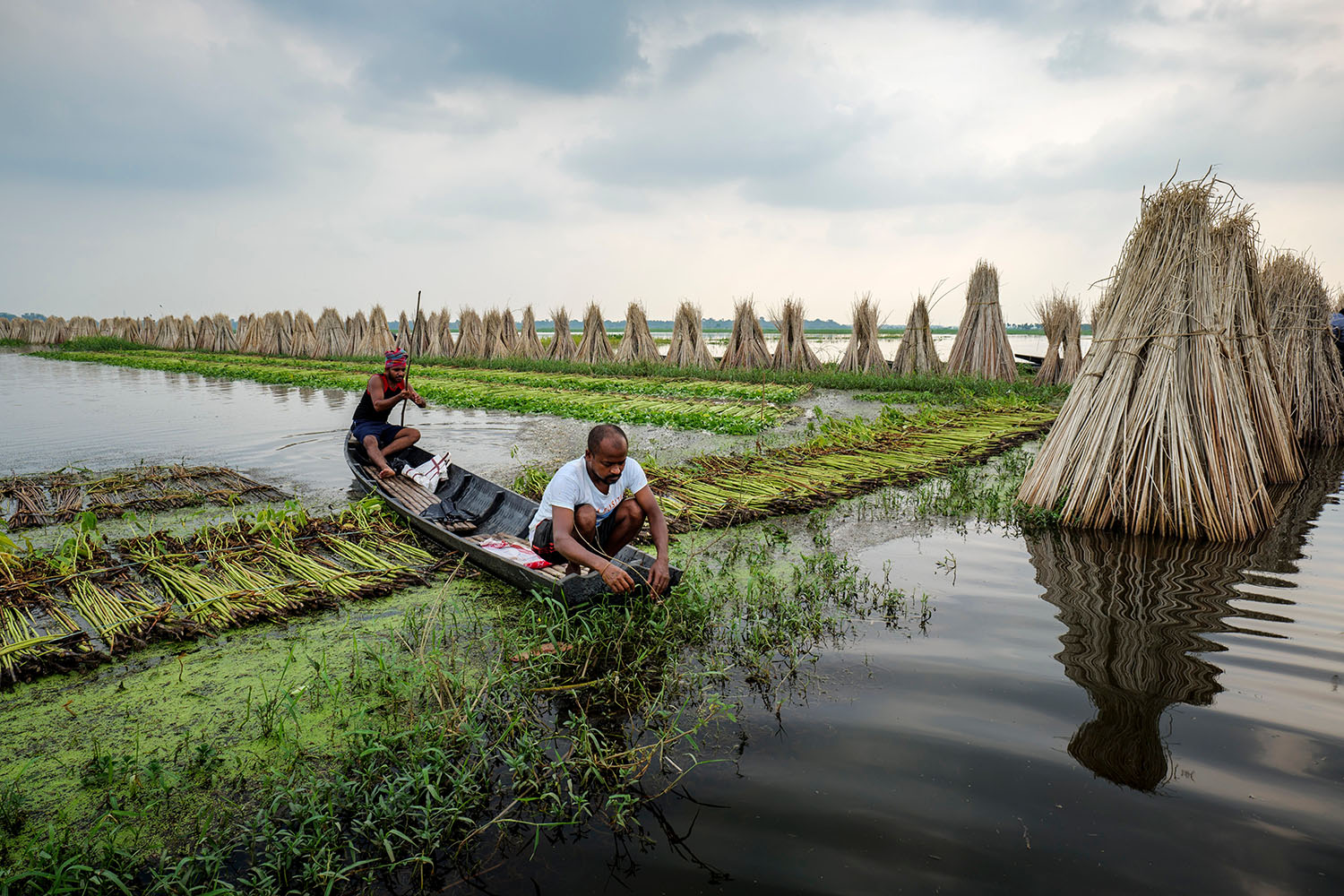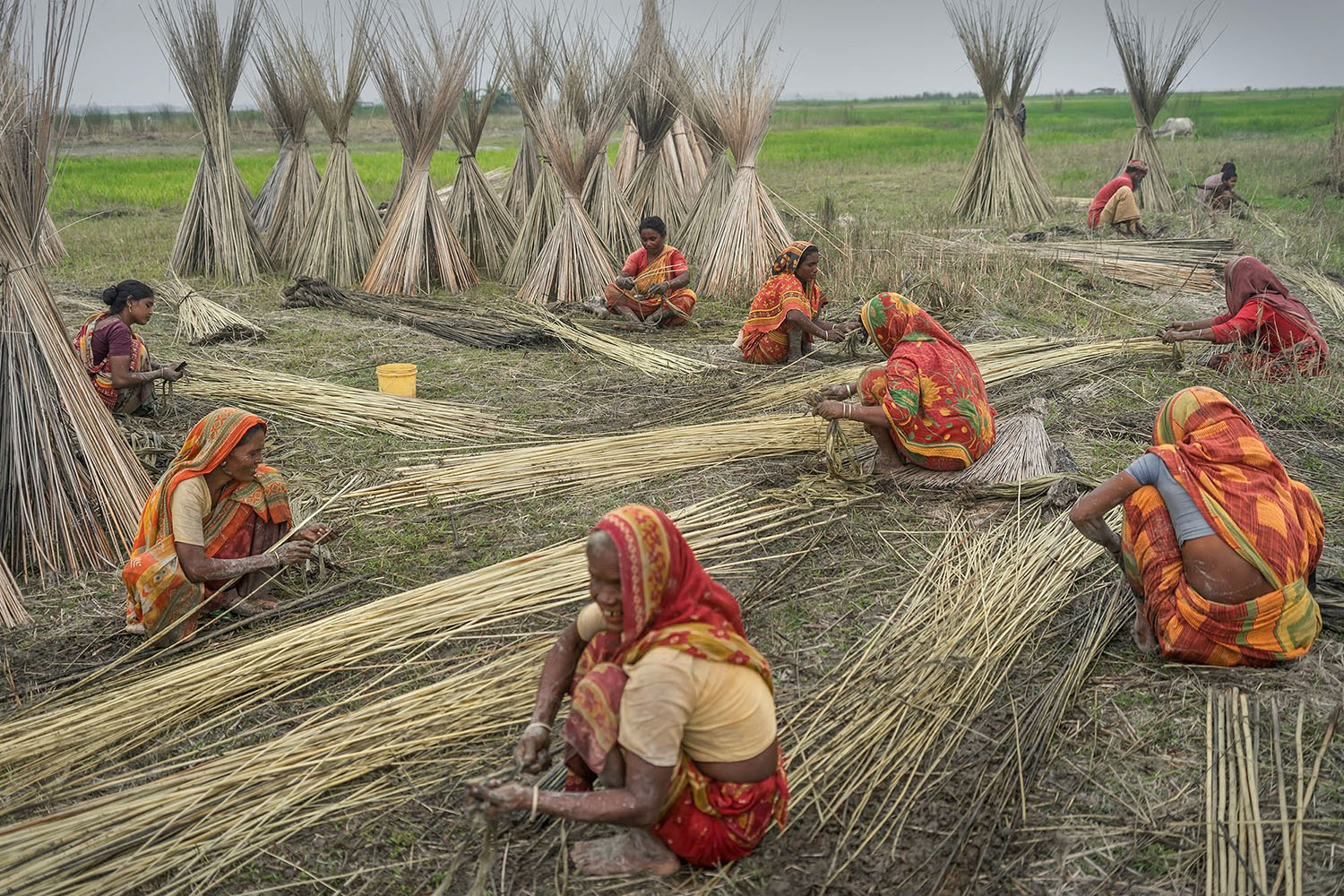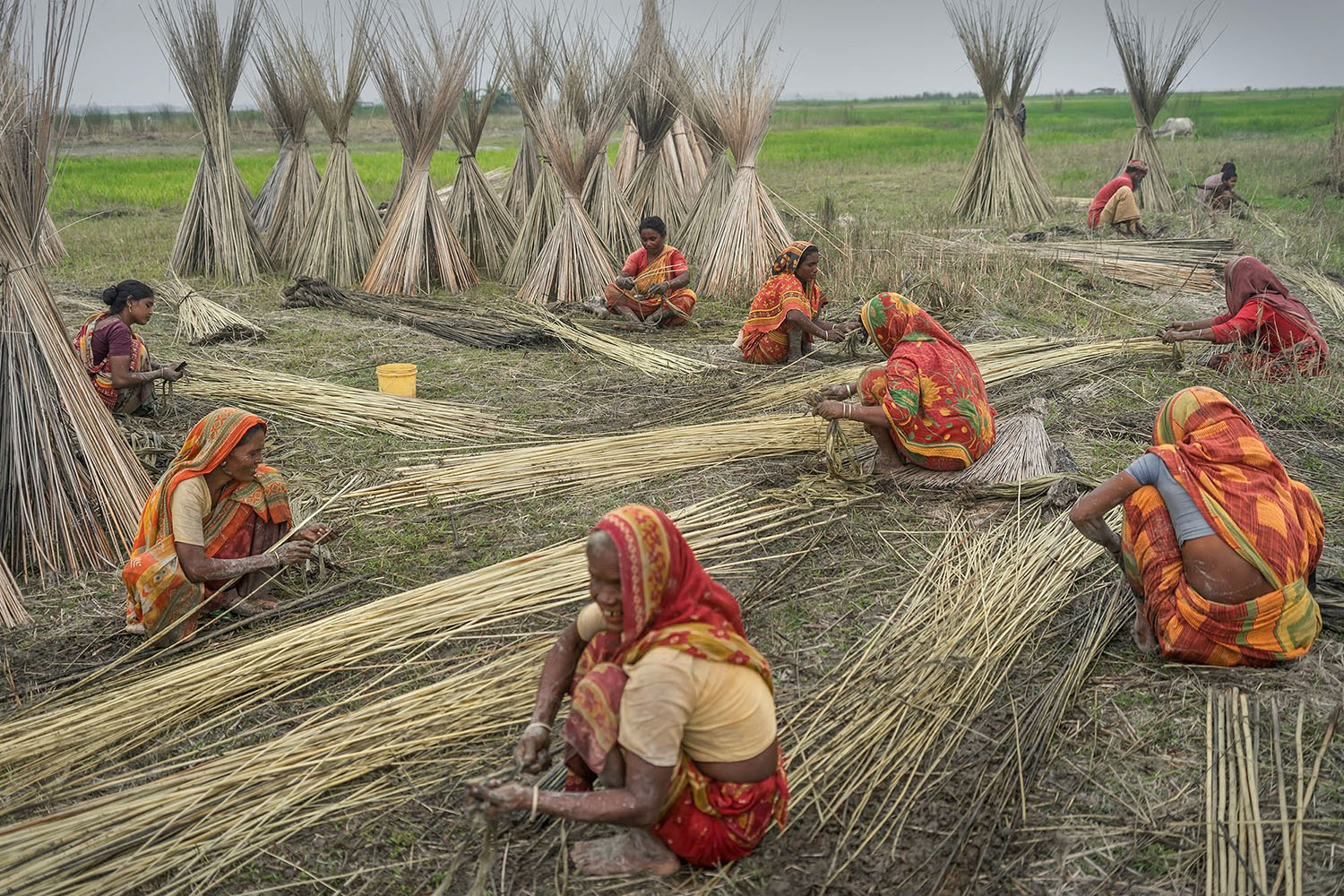 Of the forty species of Corchorus and the eight species under cultivation in India, the olitorius and capsularis species, believed to have originated in Africa and South China respectively, have the most acreage and commercial value at present. The jute species grown in India are monsoon crops that reach between 1.5–5 metres tall and thrive in rich, well-drained soil in regions with high relative humidity. After they are harvested, the crops are made to undergo a process known as retting, which consists of soaking the jute stalks until moisture and bacterial action breaks down the connective tissue and pectins to free the fibres from their stalks. Retting also cleans the fibres of debris and gummy residue. In a traditional alternative to the retting process employed in West Bengal and Bangladesh, the jute stalks are bundled together and beaten with mallets to loosen the fibres, then washed in water to facilitate the separation. The quality of the harvested jute fibre is judged by parameters such as fineness, uniformity, strength, colour, lustre, length and proportion to the roots. The overall quality generally depends on the planting season, the species and the retting process.
Jute fibre is strong, versatile and inexpensive to produce. It can be spun into almost any thread count, has high moisture absorption and is highly breathable. However, it is difficult to bleach, often returning to its original colour even after being dyed or altered. It may also weaken and disintegrate when wet. The versatility of the fibre has resulted in it being used in the weaving of fabrics, often in combination with other fibres such as cotton, viscose, wool and flax to enhance their qualities and increase weaving efficiency. Cotton–jute blends have several uses, from making carpets and linoleum backing to furniture upholstery, mattress covers and awnings. Spun fibres are also used in building materials and fastenings such as ropes, cordages and twine.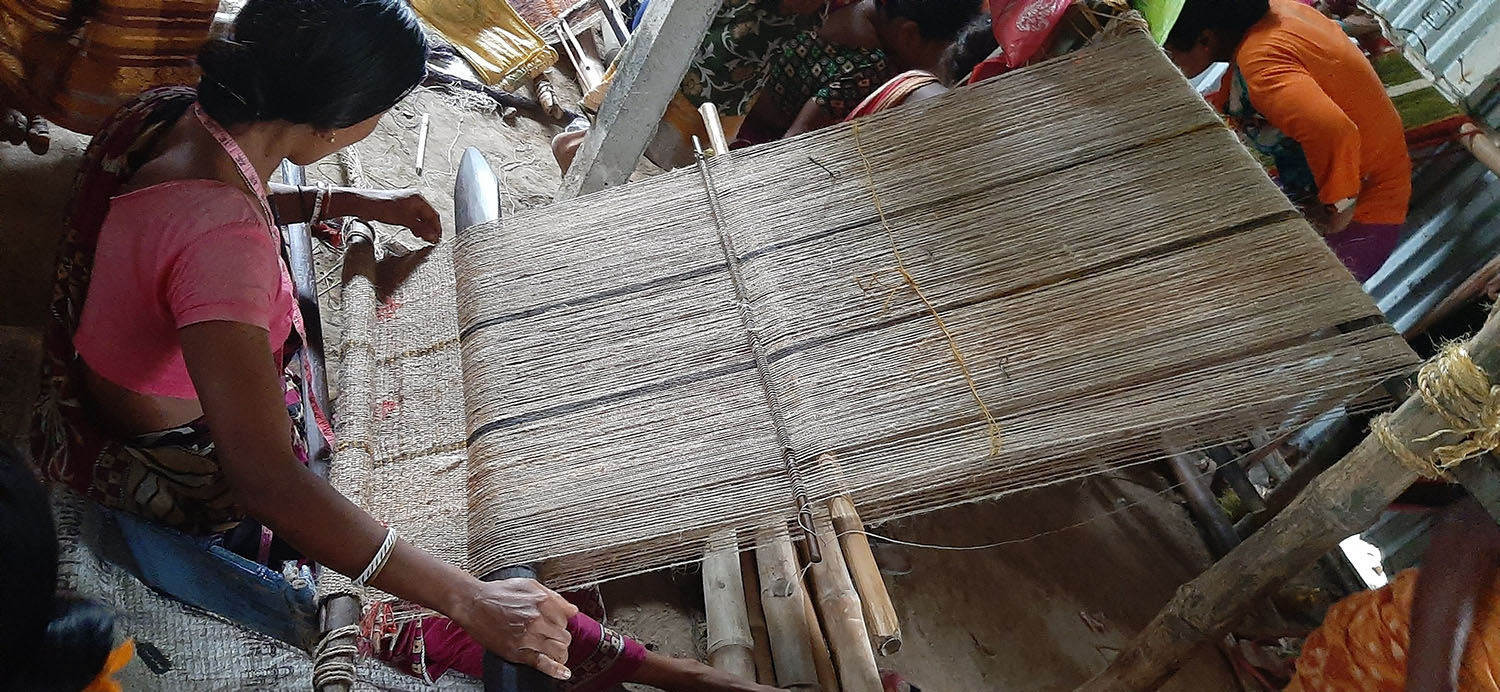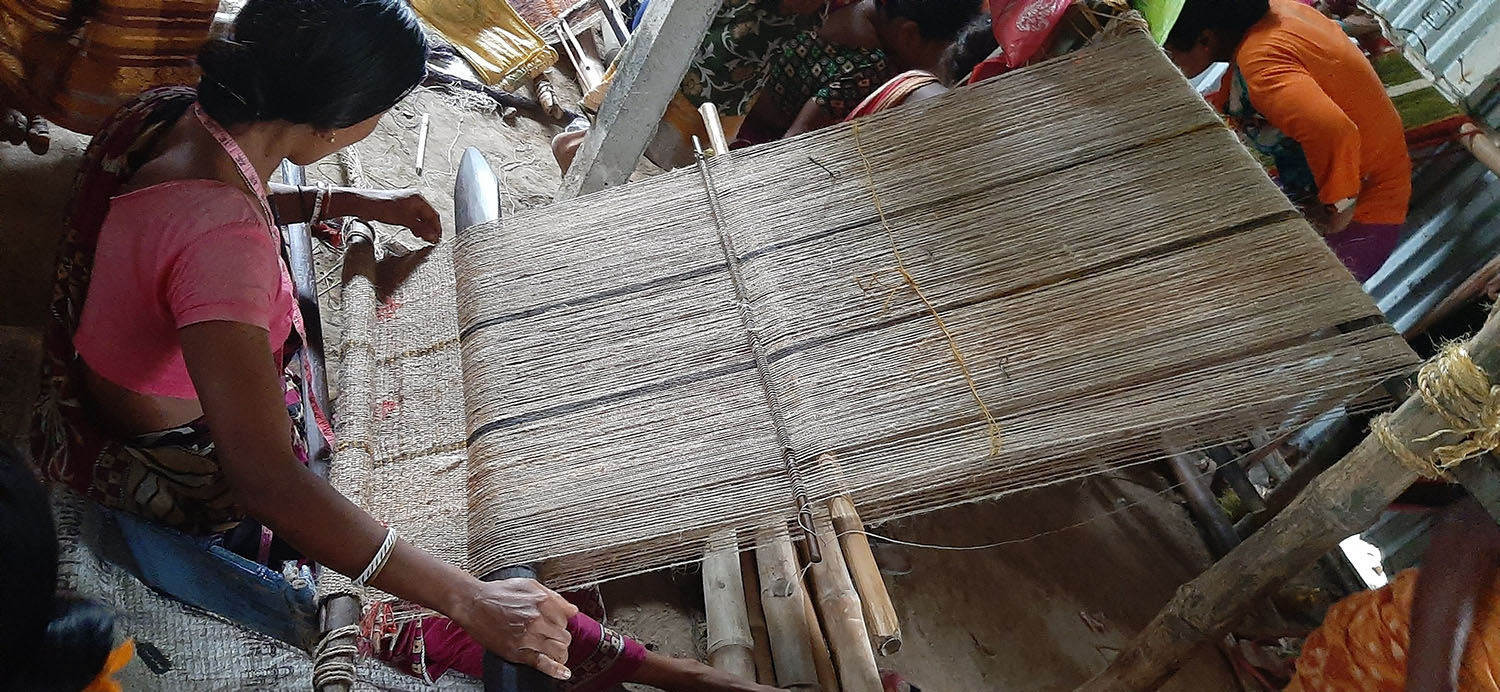 Jute is highly sought after as a raw material for the manufacture of regenerated cellulose, also known as viscose rayon. It is also used to make paper, although it has to be combined with cotton rags and bamboo for structural integrity. Additionally, jute is an important material in the cottage industry and the craft sector, where it is used in the production of decorative and utilitarian items such as ornamental floor rugs, wall hangings and handbags and purses. Jute leaves are also used as herbal medicine for stomach ailments in parts of the country, while the seed oil and oil cakes are used in the soap industry and as cattle fodder, respectively.
The development, promotion and marketing of jute and jute products in India has been spearheaded by organisations such as the National Jute Board, the Jute Corporation of India, Kolkata, and the Office of The Jute Commissioner, New Delhi. Several schemes have also been implemented to encourage jute cultivation and strengthen the industry; these include the Jute Packaging Materials Act (JPM Act), 1987; Jute-ICARE (Improved Cultivation and Advanced Retting Exercise); the Incentive Scheme for Acquisition of Plants and Machinery (ISAPM) for Jute Industry and Jute Diversified Products Manufacturing Units; and a Minimum Support Price (MSP) for raw jute.
As of 2018, Bangladesh and India together accounted for nearly 97 percent of global jute production. West Bengal, Assam, Bihar, Nagaland, Meghalaya and Odisha are currently the chief centres of jute production in India.
Bibliography
Our website is currently undergoing maintenance and re-design, due to which we have had to take down some of our bibliographies. While these will be re-published shortly, you can request references for specific articles by writing to hellomapacademy@map-india.org.