German-born American photographer Karen Knorr specialises in a multi-genre documentary style that combines aspects of film and photography with a diverse visual vocabulary. She is notable for using the tools of documentary photography to visualise her subjects in unexpected ways that challenge the norms of political, economic and gendered representation.
Knorr was raised in San Juan, Puerto Rico, where she was exposed to the arts, literature and, most notably, photography. Although she was significantly influenced by her multicultural upbringing, her mother Betty Luros Knorr's photographic practice and the thriving countercultures of the sixties, it was her graduate studies in filmic and photographic arts in the mid-1970s at the Polytechnic of Central London (now University of Westminster), UK, that most significantly shaped her work. Her thematic interests centre around the lifestyles of the elite, as well as the conventions and institutions symbolic of historical and inherited power.
In her early work Belgravia (1979–81), named for the affluent London borough where her family lived, Knorr captured its residents, mostly in scenes of domestic leisure, in a series of black-and-white photographs accompanied by text. The ironic poem-like captions accompanying the "non-portraits'' — as she calls them — of the wealthy against the backdrop of Margaret Thatcher's neoliberal governance serves as satirical commentary on British aspirations and class divides. Her series Country Life (1982–85) and Gentlemen (1981–83) likewise parodied class attitudes against the foil of Thatcherism in Britain, whereas Academies (1994–2005) took on the constitutive myths of European fine art and its aesthetic canons as exemplified by the Art Academies, particularly in England. In the former, she uses the landscape and still-life genre among her visual props to deepen the irony, while in Academies she invokes it by staging scenes that combine spaces and objects of art and display, including props and specimens from natural history collections.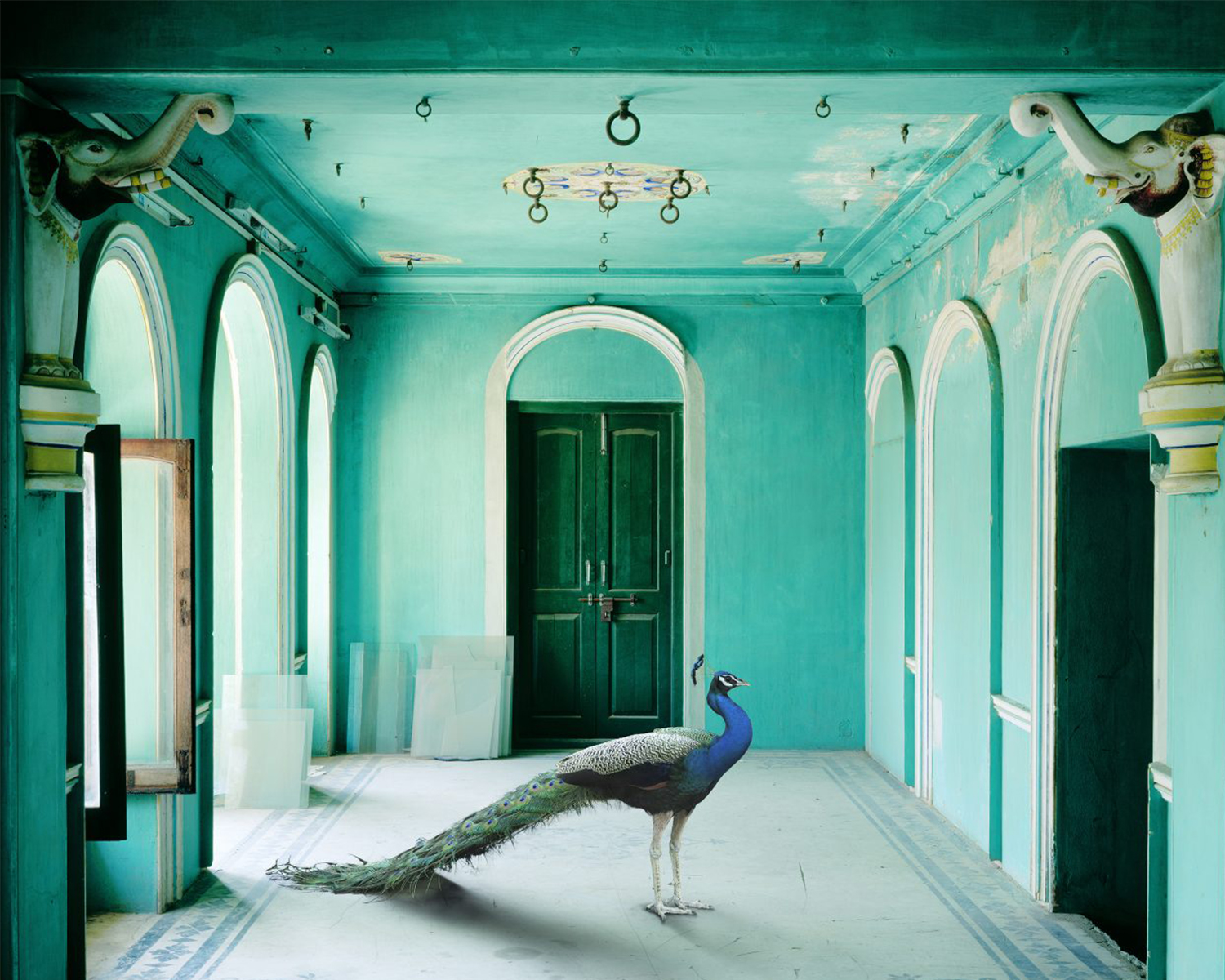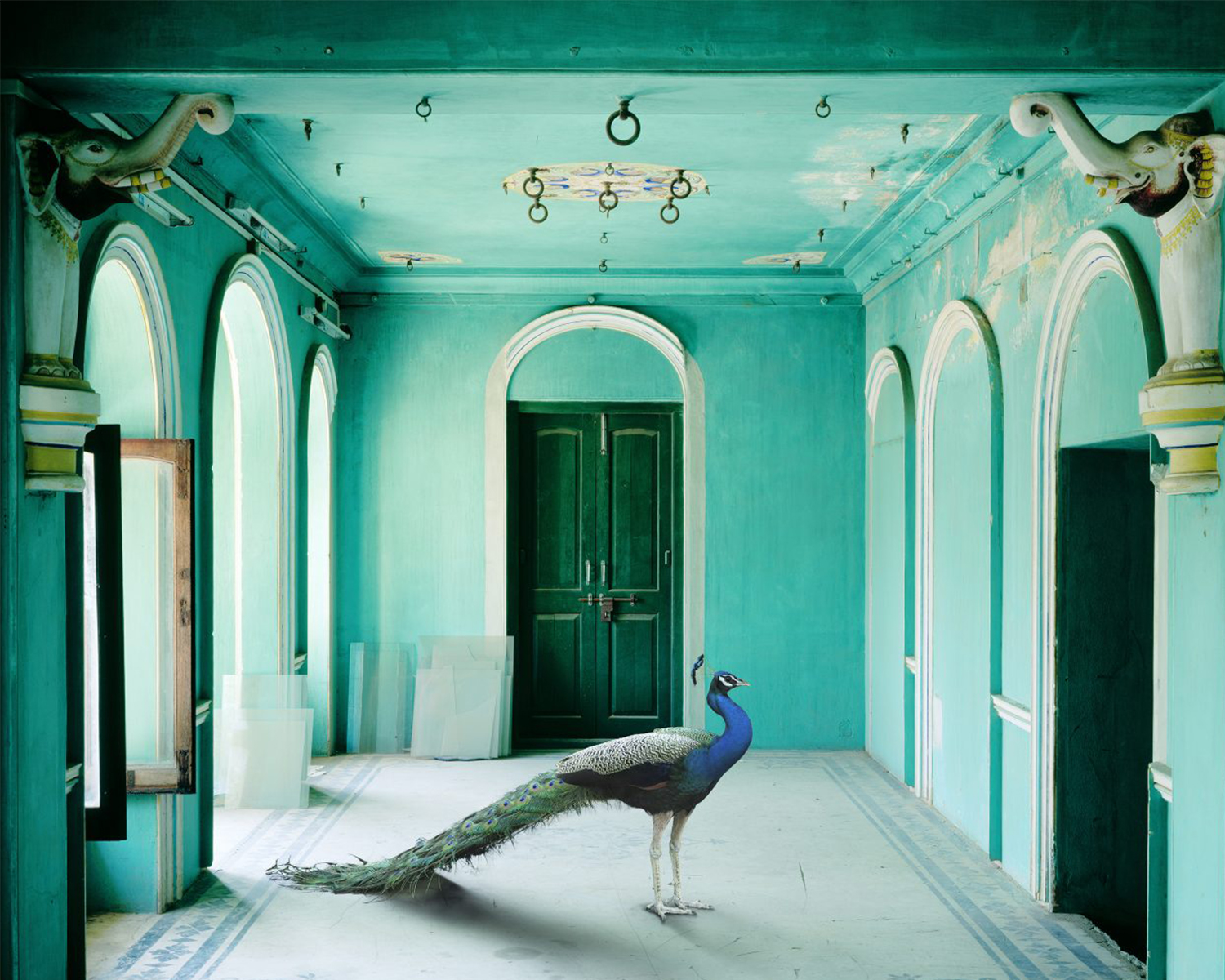 As Knorr's practice moved into the twenty-first century, her engagement with cultural heritage and domains of privilege took a different form. She developed a technical repertoire that included image manipulation through a combination of digital and analogue photography. A recurring theme in her productions is the animal world, which features in both its symbolic and literal capacities. She also draws her visual language from the illustrative qualities of folklore, mythology and magical realism.
A seminal work that marked the confluence of all these influences was her India Song series (2008–2020), which consisted of large format digital photography, video and performance. In this series, named after the filmmaker Marguerite Duras's 1975 film, Knorr turns her critical gaze towards the upper-caste culture of the Rajputs in India, using the aesthetic and symbolic content of their secular and religious spaces to frame contemporary debates on marginalisation and conventions of power. Richly decorative and evocative interiors devoid of their social–material trappings play home to animals such as peacocks, cranes, zebus, lemurs, elephants and tigers, digitally photographed in their zoo or sanctuary habitats and graphically introduced into these settings. The animals, surprising yet seemingly at home in these unnatural surroundings, are allegories for mytho-religious and historical gender stereotypes, symbols of status and more directly, reminders of the diminishing value and presence of nature. Her use of allegorical storytelling is inspired greatly by the Ramayana and Mahabharata and their trove of themes pertaining to gender and power. Through her photographic arrangement, she juxtaposes wilderness with creature comfort and animalism with humanism. Through the device of allegory she creates an illusive world where myth and tradition and contemporary reality occupy the same frame in an aesthetically pleasing but slightly discordant manner. By doing so, her work highlights the dissonance between the splendours of the past and the decay of the present and the strange paradox of hereditary reverence but contemporary disregard for nature and nurture, as animal and the feminine. Further anchoring the work to the aspects of heritage, belonging, inclusion and exclusion are pictorial influences in her visual language. Mughal miniature painting's flat colour planes and folk and tribal art's use of bright and intense colours also feature in her work, highlighting contrasts where they occur.
Knorr has worked internationally, both as a photographer and an academic, in institutions including The Sorbonne, Paris, France; the University of Westminster and Goldsmiths College, London, UK; Harvard University and the Art Institute of Chicago, USA. Her work has been exhibited at Tate Modern and Tate Britain, London; the Sundaram Tagore Gallery, Singapore; the Danziger Gallery, New York; and the Tasveer Gallery, Bengaluru, among several others. Her work has also been featured in events such as the Photo London Digital (2020) and the Fox Talbot Retrospective, Modena (2020–2021), as well in several notable sales and auctions. She received the prestigious Pilar Citoler Prize in 2010 and the Honorary Fellowship of the Royal Photography Society in 2018.
In India, Knorr has worked with institutions such as the National Institute of Design (NID) and the Lucida Collective through exchange programmes. She has also collaborated with fellow-academic Anna Fox on the research project Fast Forward (2014) — which engages with and promotes women in photography — and the web journal Global Archive Photography. At the time of writing, she serves as Professor of Photography at the University for the Creative Arts, Farnham, Surrey. She continues to work on projects in Italy, India and Japan.
Bibliography
Our website is currently undergoing maintenance and re-design, due to which we have had to take down some of our bibliographies. While these will be re-published shortly, you can request references for specific articles by writing to hellomapacademy@map-india.org.