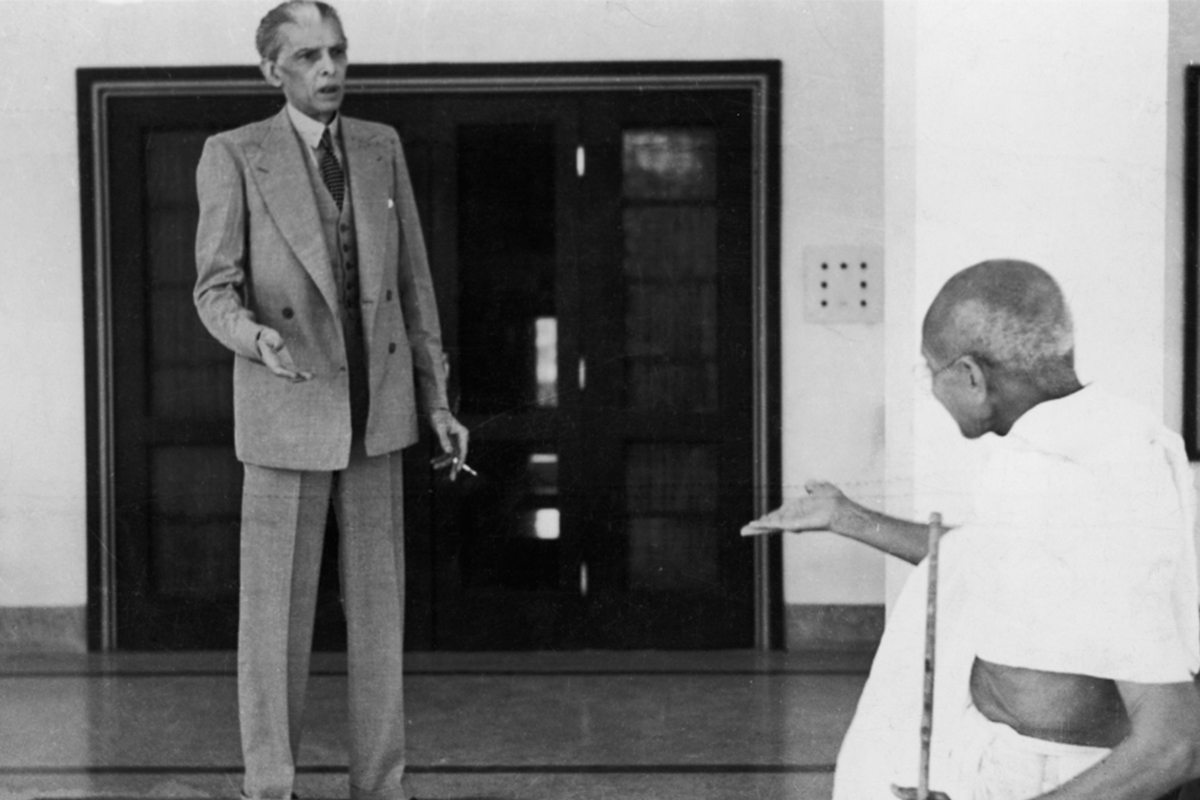 Mahatma Gandhi and Jinnah Having a Difference of Opinion.; Kulwant Roy; c. 1944; Wikimedia Commons
A pioneering Indian photojournalist photographing for much of the twentieth century, Kulwant Roy was behind some of the most iconic images of the Indian freedom movement and the post-Independence decades. Although he fell into obscurity towards the end of his life, posthumous recognition of his work grew after a large number of his photographs and negatives resurfaced in 2008 and were subsequently archived by his legal heir, photographer and collector Aditya Arya.
Roy was born in Bagli Kalan, Ludhiana, Punjab. He was introduced to photography by Raj Gopal, Arya's great-granduncle, who ran the Gopal Chitter Kuteer Studio, Lahore. He began work as a photojournalist in the 1930s, trailing leaders of the Indian National Congress (INC) as they moved around the country for protests, marches, speeches and other activities aimed at garnering support for the freedom struggle. It is during this period that he did some of his most notable work, photographing prominent personalities such as Jawaharlal Nehru, Mahatma Gandhi and Muhammad Ali Jinnah. He used a Speed Graphic camera, which allowed him to immediately process individual exposures as opposed to full rolls and shoot at high shutter speeds to clearly capture even the briefest of moments.
An image of Jinnah and Gandhi having a private argument is a part of the Hulton-Getty archives (better known through its online presence, Getty Images) but is not formally attributed to Roy, despite Arya having recovered the original negative in 2008. Photographs from this period often went unattributed as photojournalism was still in its nascent stage and photographers had not yet begun to seriously safeguard against future appropriation of their work. By the late 1940s, Roy had become more cautious in this regard, often stamping his name on the photographs he took.
In 1941, he joined the Royal Indian Air Force, and was stationed in Quetta (now in Pakistan) to photograph the North-West Frontier Province from the air. Two years later, however, he was ousted from the Air Force for protesting its discriminatory rules against its Indian members. He then returned to Lahore and set up a photojournalism agency, Associated Press Photos. He soon shifted the agency office to Mori Gate, New Delhi, where others in the profession were based. He hired assistants at the studio and for his shoots, considerably speeding up the process of capturing, developing and printing photographs. He continued to document the freedom movement alongside his studio work, photographing key moments like the transfer of power from Lord Mountbatten to Nehru, and Nehru's famous speech on the eve of Independence. He also established a rapport with several INC leaders, as there were few photojournalists at the time and the Congress was keen on presenting a positive image of the movement through his work.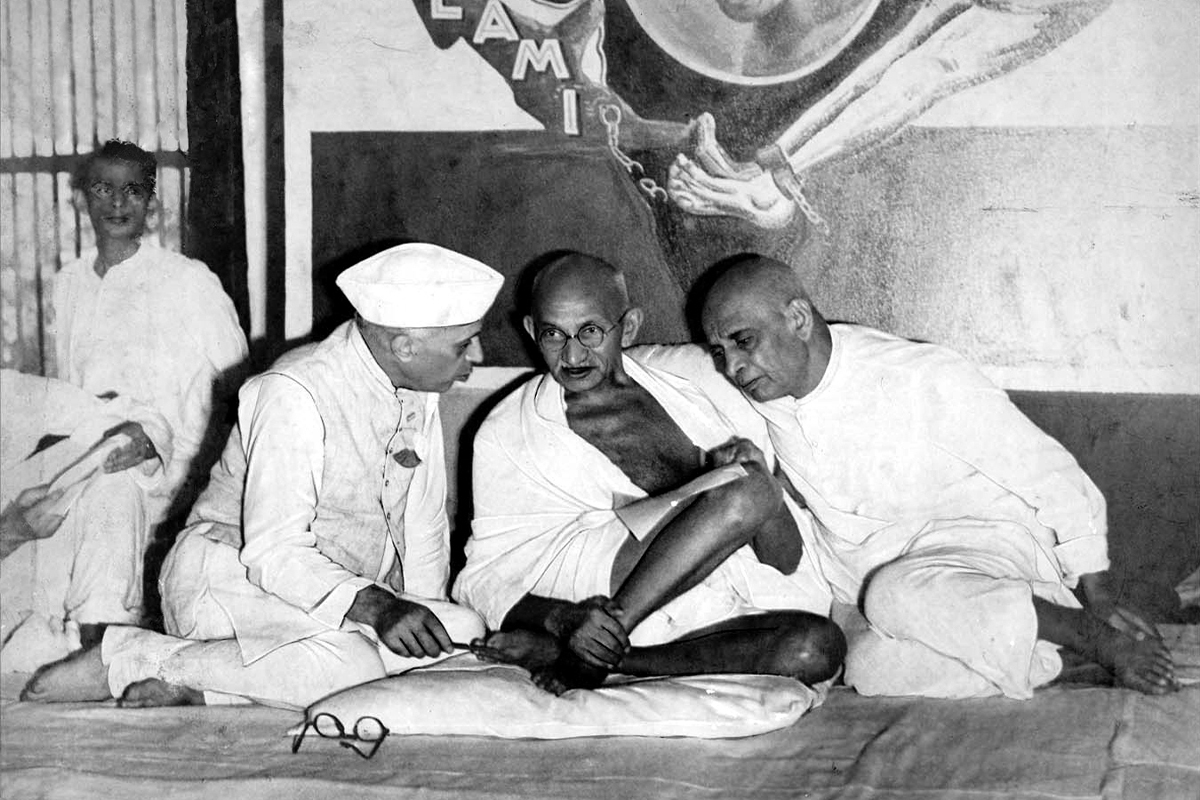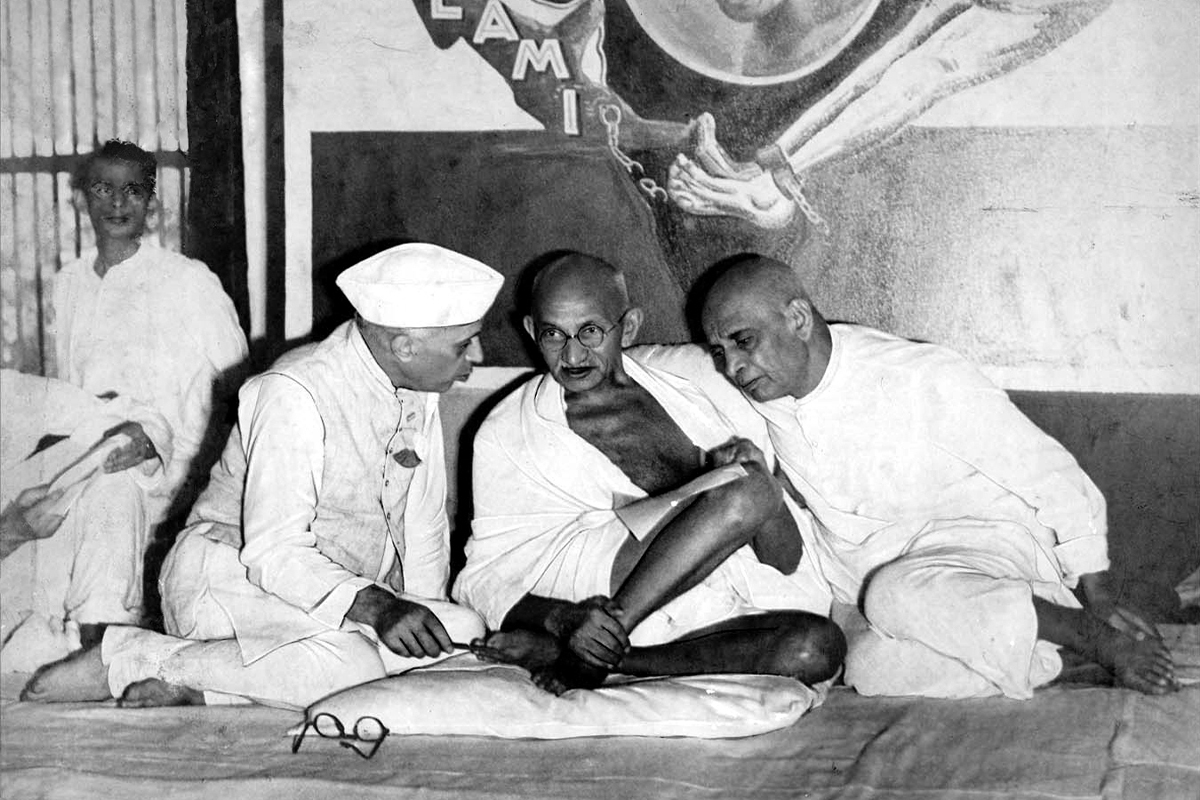 Throughout most of the 1940s, it was difficult to procure photographic film due to the disruptions and shortages caused by the Second World War, and the colonial government's aggressive censorship of press coverage of the freedom movement and the Bengal Famine. However, Roy's former colleagues from the Air Force occasionally supplied him with short rolls of large film, which he would cut into single pieces to fit his camera and shoot individual photographs, which is why many of the negatives in the collection bequeathed to Arya are not part of a roll.
After Independence, Roy stayed back in New Delhi and continued running his agency. His most prominent project at this time was documenting the construction of the Bhakra Nangal dam in Himachal Pradesh, which became a symbol for a rapidly modernising India. Between 1958 and 1962, he travelled to over thirty countries, sustaining himself through the sale of his existing photographs as well as other commissions he received on the way. Notably, his work appeared in the German magazine Stern and in an exhibition comprised of photographers shortlisted for the World Press Photo Contest during this time.
Over the next decade, Roy remained busy. He shot the Sino-Indian war of 1962 and the Indo-Pakistan war of 1965 from the frontlines. He also covered important diplomatic visits to India by foreign dignitaries, such as Jacqueline Kennedy's trip to India in 1962. In the 1970s, he was diagnosed with leukemia. This, combined with the theft of the negatives of the photos from his world tour and the increasing difficulty of sustaining himself as an independent photojournalist, led to a steady decline in his practice and income between the 1970s and early 1980s.
In 1984, soon after his last assignment — photographing the seventh conference of the Non-Aligned Movement at Vigyan Bhavan, New Delhi — Kulwant Roy passed away.
Roy's legacy was obscured for nearly thirty years between his death and the recovery of his negatives. Since then, Arya has archived all of his surviving images and incorporated them into the India Photo Archive Foundation. Three decades of his photography are featured in the book History in the Making: The Visual Archives of Kulwant Roy (2010), authored by Arya and Indivar Kamtekar. Notable posthumous exhibitions of his rediscovered work, also organised by Arya, were held at the Indira Gandhi National Centre for the Arts (IGNCA), New Delhi in 2008; as a part of the show Where Three Dreams Cross: 150 Years of Photography from India, Pakistan and Bangladesh at the Whitechapel Gallery, London, UK in 2011; and at the National Gallery of Modern Art (NGMA), New Delhi under the title The Visual Archives of Kulwant Roy (2012), and then again at the NGMA, Mumbai in 2014.
Bibliography
Our website is currently undergoing maintenance and re-design, due to which we have had to take down some of our bibliographies. While these will be re-published shortly, you can request references for specific articles by writing to hellomapacademy@map-india.org.