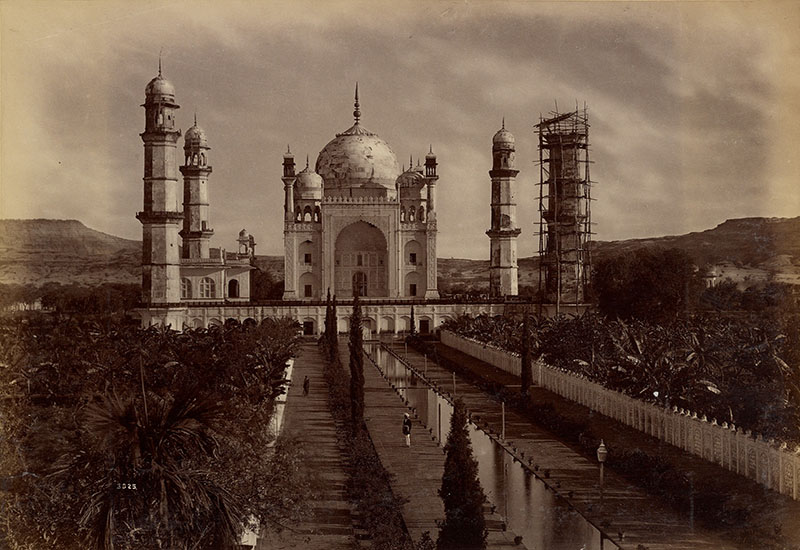 Tomb of Aurangzebe's Wife, Aurangabad.; Lala Deen Dayal; 1887–1888; Albumen silver print; 19 x 26.6 cm; The J. Paul Getty Museum
A pioneering Indian photographer in British India, Lala Deen Dayal, also known as Raja Deen Dayal, was known for his architectural and landscape views of India, as well as those of the lives of the colonial and native elite in the country. Over the course of his career, Deen Dayal produced over thirty thousand glass plate negatives using the wet-collodion process.
Born into a family of jewellers in Sardhana, Meerut, Deen Dayal trained at the Thomason College of Civil Engineering at Roorkee (now the Indian Institute of Technology). In 1866, he began his career as a surveyor and draughtsman in the Public Works Department, Indore, where he measured and documented the land through photographs. He began photographing infrastructural projects — primarily bridges, railway lines and other construction work — for the Central India Agency in the 1870s and subsequently found enthusiastic patrons, notably Maharaja Tukoji II of Indore and British Indian Army officer Henry Daly. Supported by Daly, Deen Dayal photographed then-Viceroy Lord Northbrook in 1874 as well as the Prince of Wales, during his visit to India in 1875–76. Later, he accompanied Daly as a photographer on his tour across Bundelkhand and subsequently, in 1882–83, travelled with Lepel Griffin of the Bengal Civil Service across central India, photographing temples, forts and palaces at Gwalior, Orchha, Khajuraho, Sanchi and Indore, among others; eighty-nine of these photographs were reproduced in Griffin's book Famous Monuments of Central India (1886). By the mid-1880s, Deen Dayal had retired from government service to take a two-year furlough (1885–87) during which time he travelled to north India, documenting sites such as the Taj Mahal, and making photographs of visiting British dignitaries and their entourage.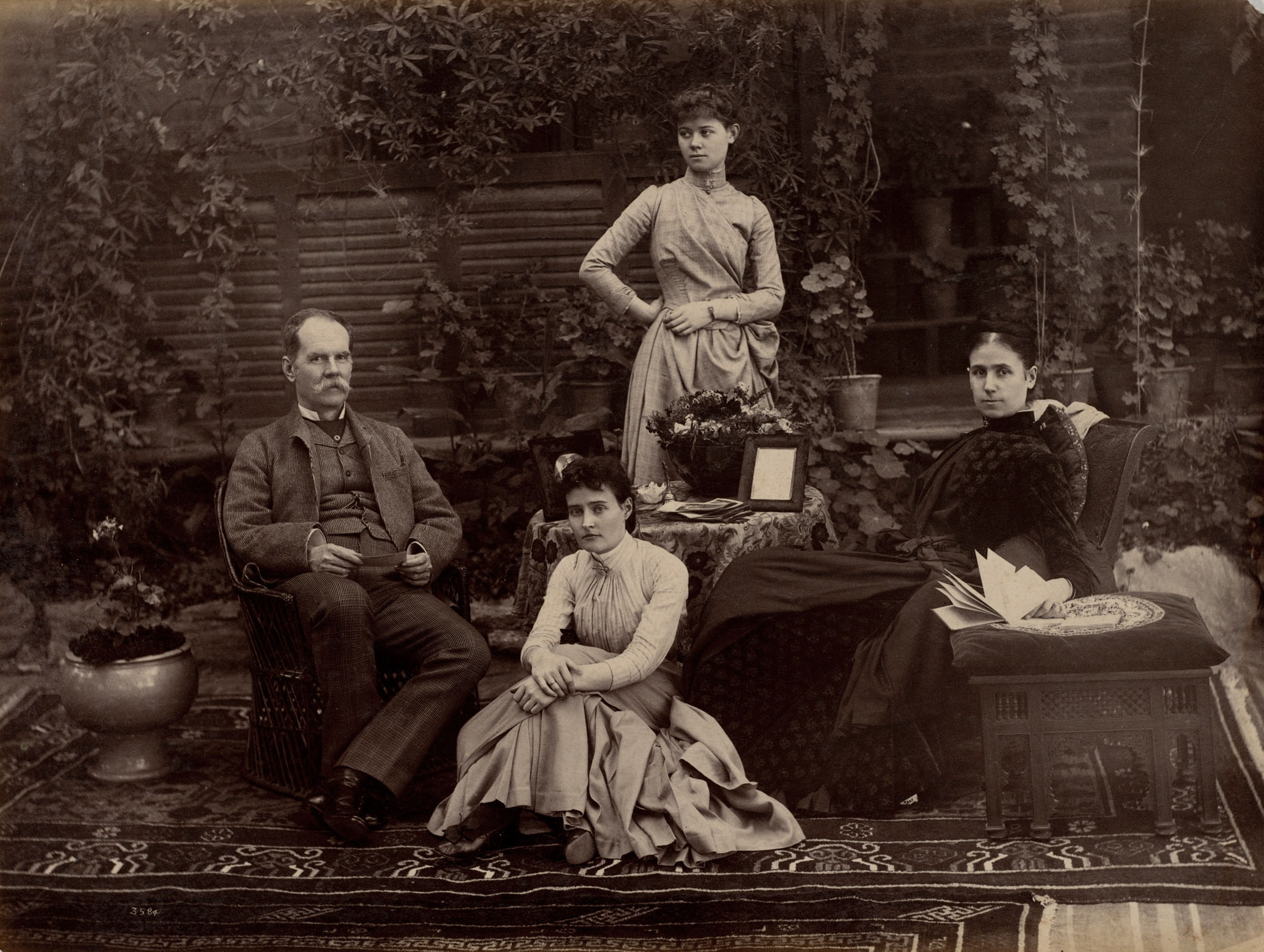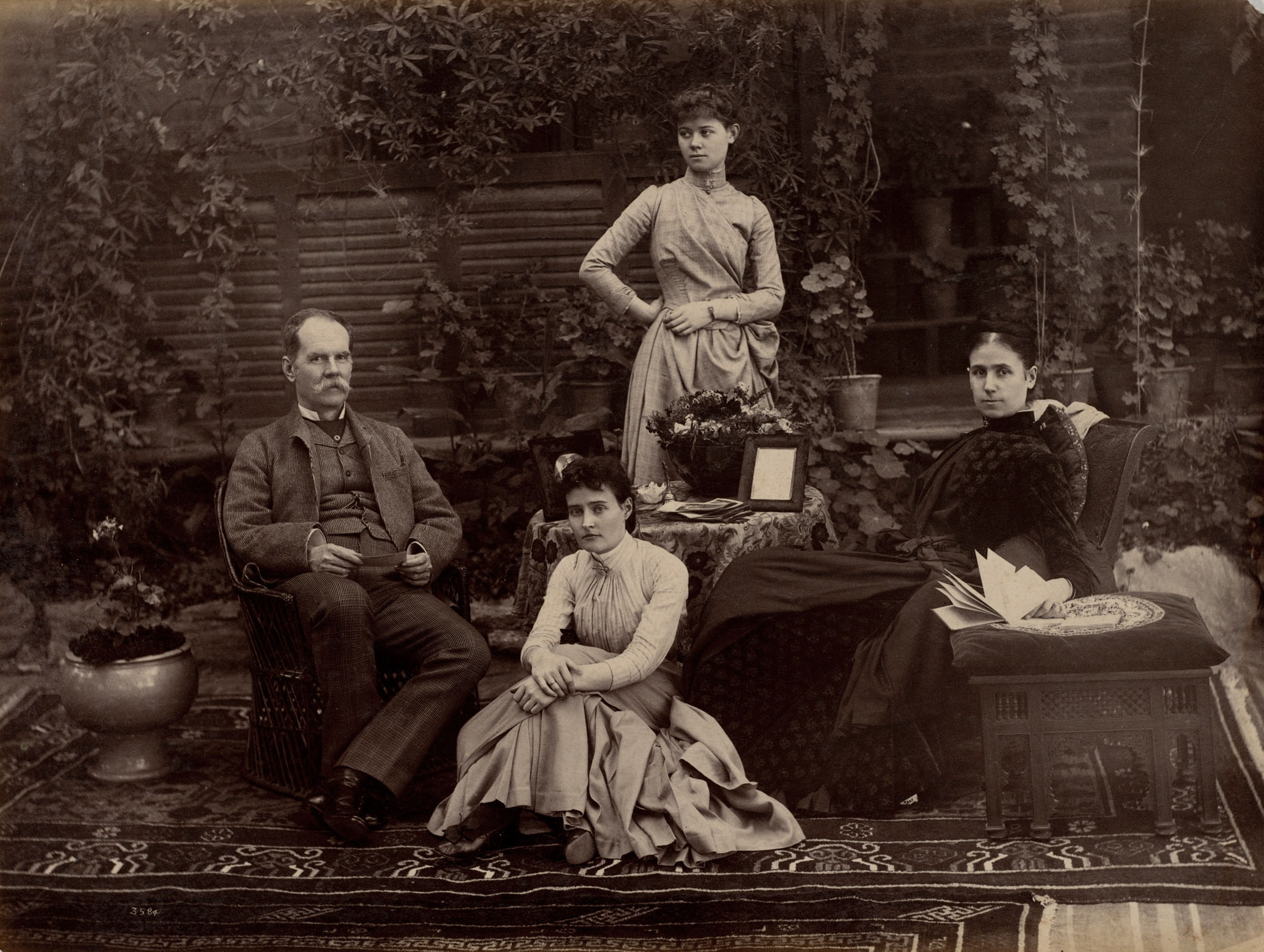 In 1885, Deen Dayal was appointed photographer to then-Viceroy of India, Lord Dufferin, followed by a Royal Warrant of Appointment as photographer to Queen Victoria in 1887. The same year, he was appointed court photographer to Mahboob Ali Khan, the sixth Nizam of Hyderabad, where he photographed the royal palace and estates, processions, hunting parties, as well as sites and monuments including temples, mosques and newer infrastructural projects such as bridges and streets. Deen Dayal compiled 110 of these photographs in an album titled Views of the HH the Nizam's Dominion, Hyderabad Deccan (1888), copies of which the Nizam presented as gifts to visiting dignitaries. Individual photographs from the collection were also sold as prints and postcards, as well as engravings in British magazines. Consequently, in 1894, the Nizam officiated Deen Dayal's position with a salary and the title of Raja Musavvir Jung Bahadur (meaning "Bold Warrior of Photography").
Deen Dayal's studio portraits were known for their painted backdrops as well as conspicuous staging and alignment of human figures to create a marked distinction between the background and foreground. His work was also characterised by conspicuous staging and alignment of human figures to create a marked distinction between the background and foreground. His photographs were instrumental in serving the interests of both the colonial government and the princely states by reflecting the interactions between both groups.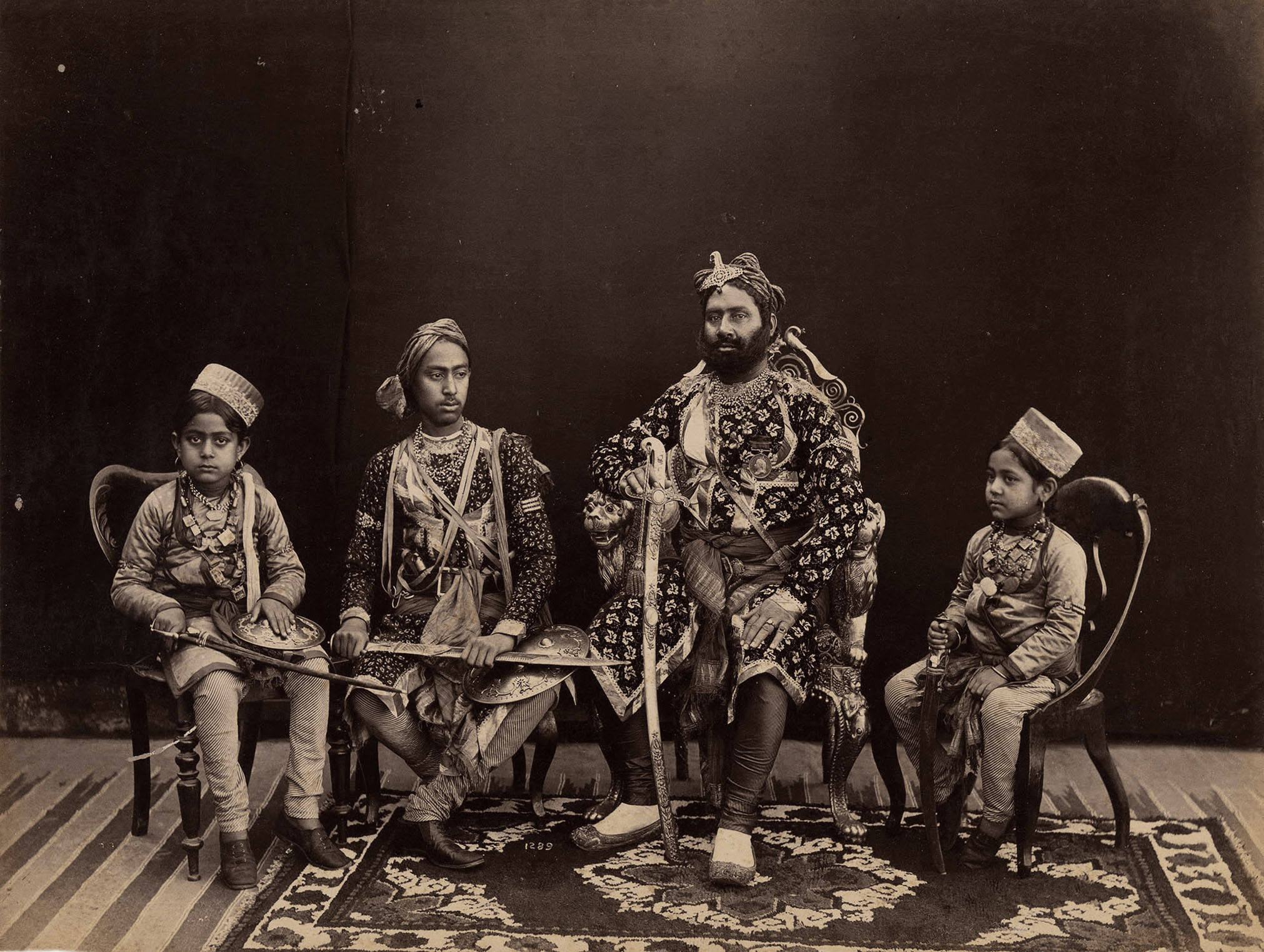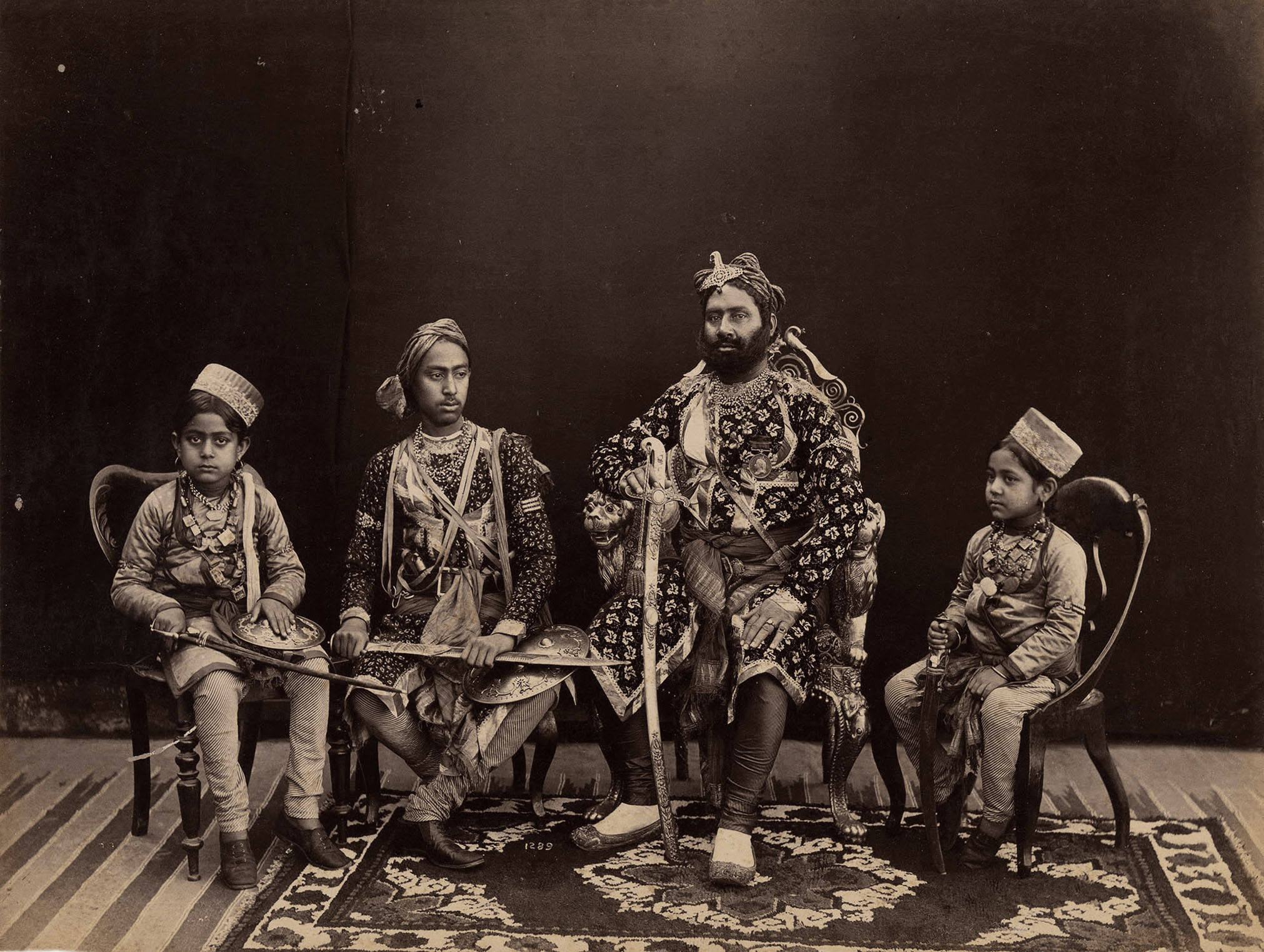 Alongside his appointments, Deen Dayal also established a franchise of commercial photography studios named Deen Dayal & Sons. The first studio was set up at Indore in the mid-1870s, the second at Secunderabad in 1886 and the third and largest in Bombay (now Mumbai) in 1894. He also opened a zenana studio in Secunderabad in 1892, which was run by photographer Mrs Kenny-Levick.
In 1893, Deen Dayal was awarded a medal of excellence at the World Columbian Exposition, Chicago. His autobiography, A Short Account of My Photographic Career, was published in 1899. As of writing, his photographs are part of the collections of The Alkazi Collection of Photography; the Peabody Essex Museum; Robarts Library, Canada; University of Toronto, Canada; the Clark and Joan Worswick Collection, USA; and the J. Paul Getty Museum, USA.
Deen Dayal died in 1905 in Bombay.
Bibliography
Our website is currently undergoing maintenance and re-design, due to which we have had to take down some of our bibliographies. While these will be re-published shortly, you can request references for specific articles by writing to hellomapacademy@map-india.org.