ARTICLE
Nilak Phulkari
(blue)
A type of phulkari made on a neela khaddar, or base cloth, dyed with indigo, the nilak phulkari is characterised by red and yellow embroidery. A small amount of iron is sometimes added to the indigo to generate a darker shade of blue. Unlike chopes and suber phulkaris, nilak phulkaris are never used in wedding rituals.
The blue and black shades of nilak phulkaris have been variously associated with Krishna, who is depicted with blue skin, or the neelambari musical raga, which represents longing. Young girls in Punjab sometimes begin making simple nilak phulkaris before they make more elaborate or ritually significant embroidery.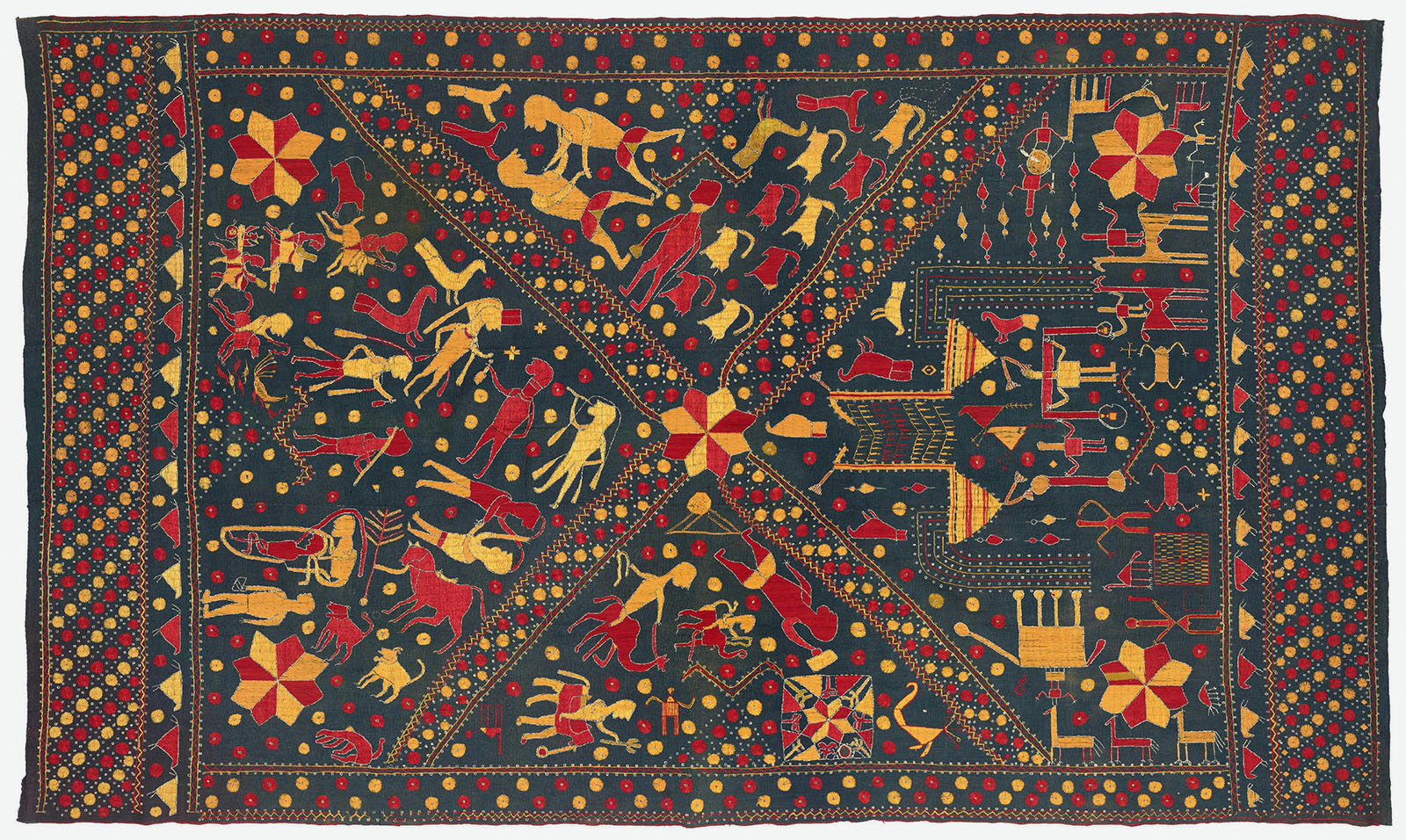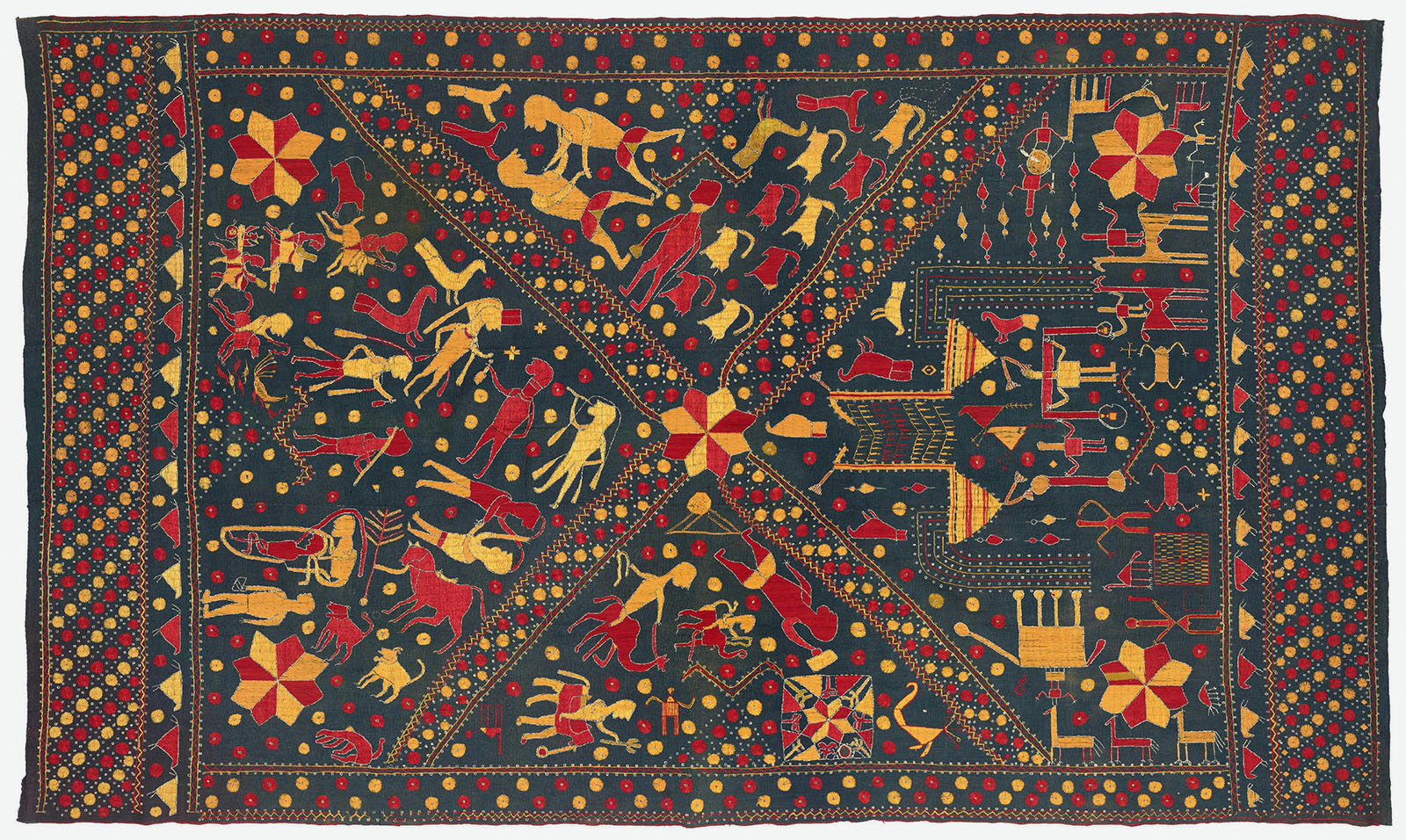 Examples of historic nilak phulkaris can be found in the collection of the Philadelphia Museum of Art.
Bibliography
Dhamija, Jasleen. "Bagh and Phulkari." Marg, March 1964, 15–19.
Dhamija, Jasleen. "Embroidered Gardens of Flowers: Bagh and Phulkari of Punjab." Marg, June 2007, 12–21
Lal, Krishna. Phulkari: From the Realm of Women's Creativity: A Tradition of Handmade Embroidery of Punjab and Haryana: Selected Pieces from the Archives of IGNCA. New Delhi: Indira Gandhi National Centre for the Arts, 2013.
Mason, Darielle, and Cristin McKnight Sethi. Phulkari: The Embroidered Textiles of Punjab from the Jill and Sheldon Bonovitz Collection. Philadelphia Museum of Art, 2017.