A twentieth-century British portrait and fashion photographer, Norman Parkinson was known for shooting outdoors at a time when most fashion photography was done in controlled studio settings. While Parkinson regularly refreshed his style, recurring traits of his photographs include a vibrant colour palette, dynamic poses and location choices that were considered exotic to most of his audience. His work, though rarely exhibited, was published in several leading fashion and culture magazines between the 1930s and 80s, including as Vogue, Queen, Town and Country and Harper's Bazaar.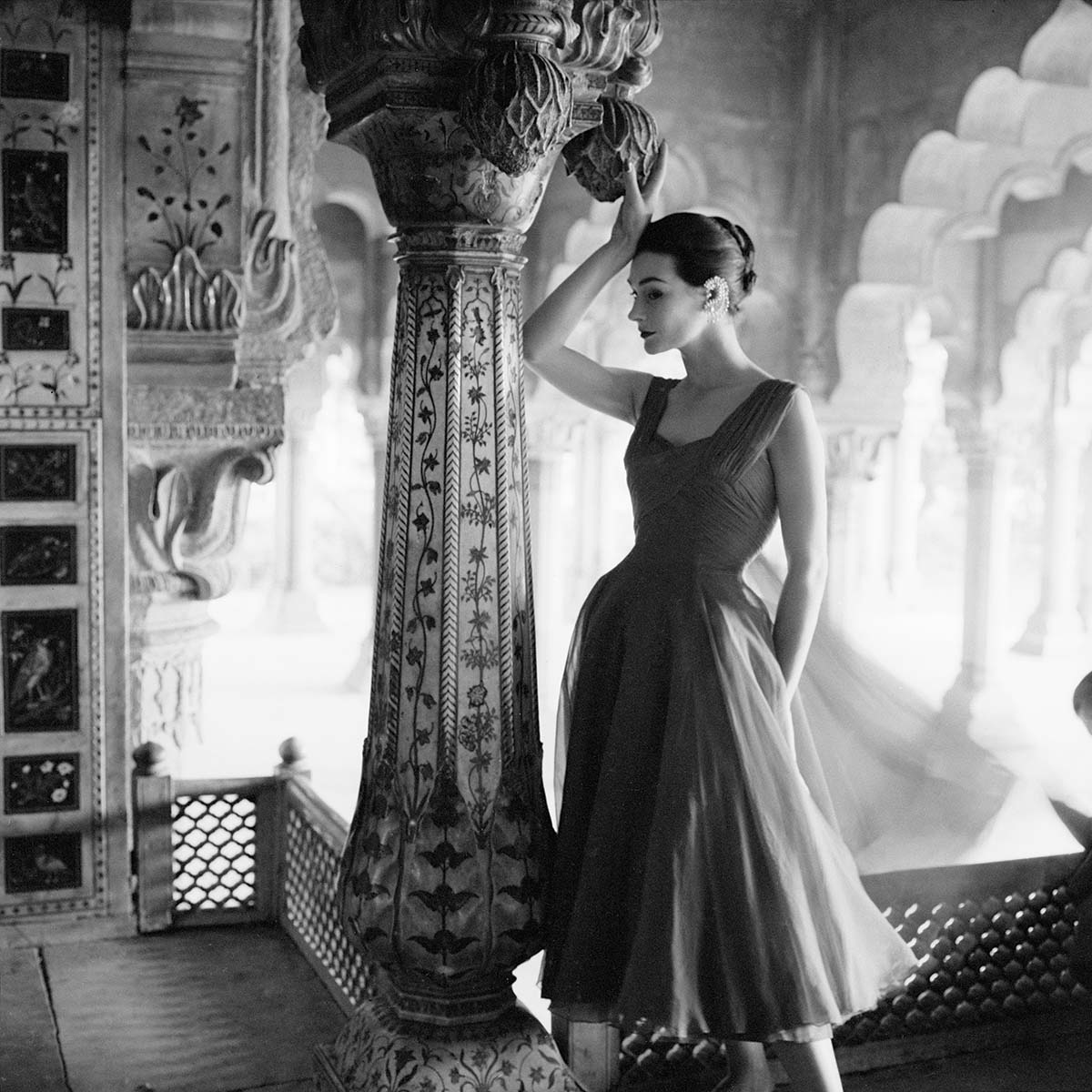 Anne Gunning, Honeycomb Marble, Red Fort, Delhi, for "Winter Sunshine in India", British Vogue.; Norman Parkinson; c. November 1956; Gelatin silver print; 33 × 33 cm; The Museum of Art & Photography (MAP), Bangalore
Parkinson photographed many prominent cultural figures in his time, including the Beatles, David Bowie and Iman, the British royal family, the Rolling Stones and Audrey Hepburn. He was appointed as a royal photographer to the British Crown in 1969 and was given a CBE (Commander of the Order of the British Empire — a royal honour awarded to civilians who have made great strides in the sciences and arts) in 1981.
Parkinson's primary association with India is a photoshoot he had conducted in the summer of 1956, for British Vogue's Winter Sunshine Collection. Along with models Anne Gunning and Barbara Mullen (who is better known as an actor), Parkinson travelled to several locations in the country for his shoots. The goal was to combine Western and Indian fashion, both in terms of clothing and photographic aesthetics. The most recognised images from this shoot are a photograph of Gunning, clad in a pink mohair coat at the City Palace, Jaipur; Mullen in a white organza dress in front of the Shore Temple at Mahabalipuram; Gunning in a red chiffon evening dress at the Red Fort, New Delhi; Mullen wearing a gold ball gown and walking between the Jain pillars of the Quwwat-ul-Islam Mosque complex, New Delhi; and Mullen in a muslin dress, laying on a boat on Dal Lake, Srinagar.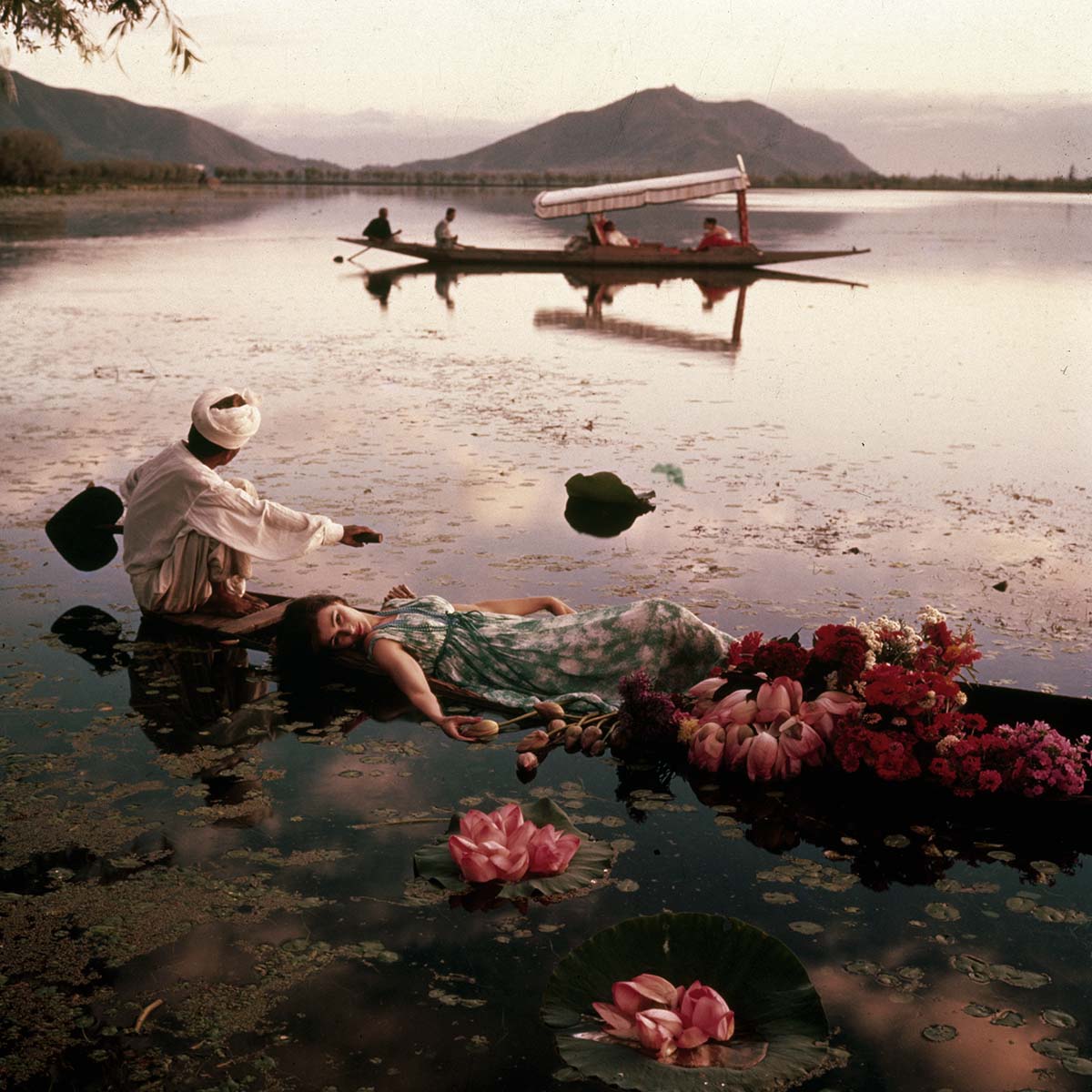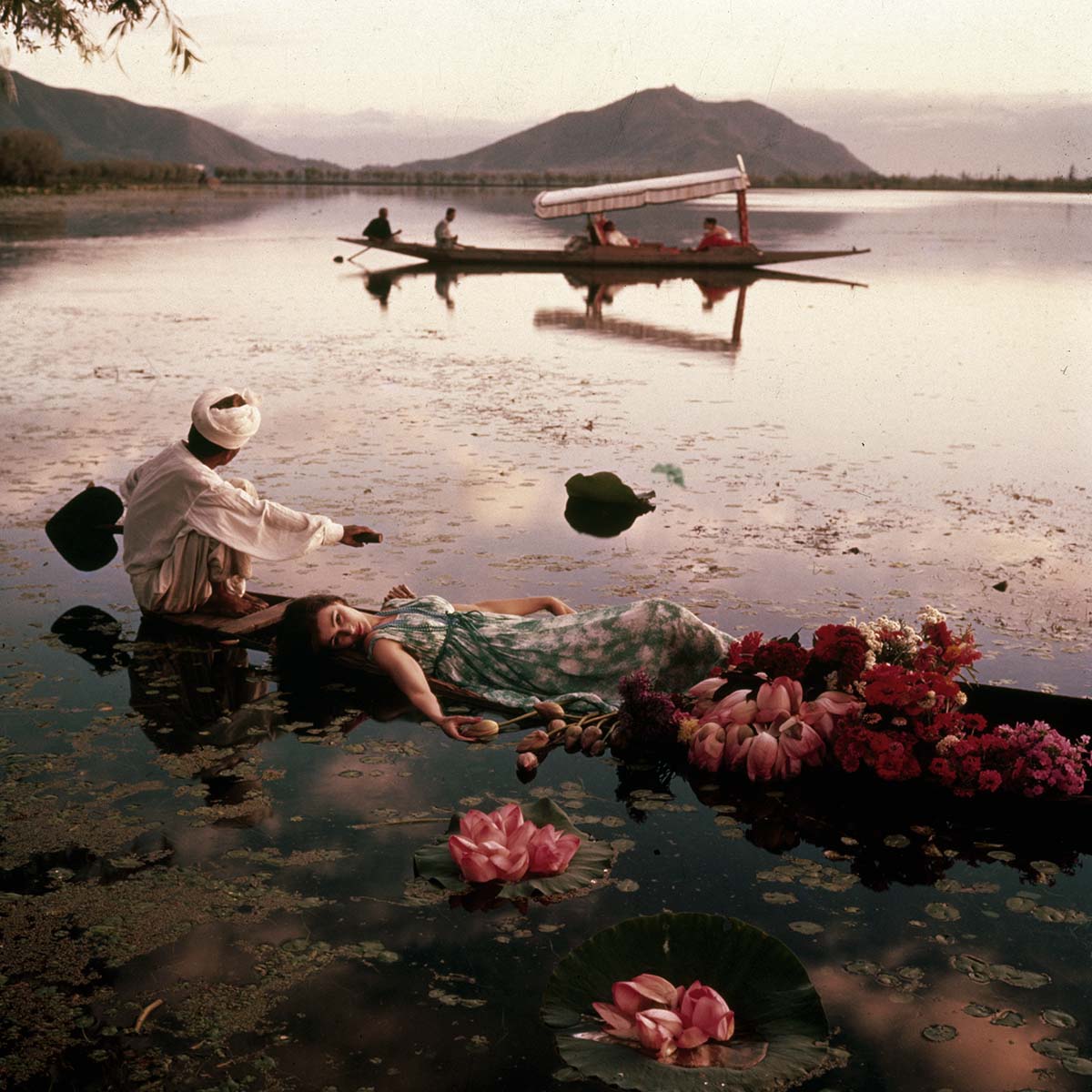 The colour of the models' outfits was usually matched with some key design element of the location of these shoots as can be seen in the pink walls of the Jaipur City Palace and Gunning's pink coat. These images are among Parkinson's most iconic work, and while most of them were shot in and around monuments, a few — such as the photographs of Mullen at Dal Lake or in the paddy fields of South India — took place in the kinds of natural settings which would still appear exotic to Parkinson's Western audience. Scholars see this photoshoot and others like it as examples of cultural escapism of the West. The mystified idea of the Orient, the luxury of travelling in a foreign land and the seemingly apolitical and frictionless notion of using Indian monuments as a backdrop for European visitors, all offering an alternative to the difficulties of life in a continent ravaged by the two World Wars.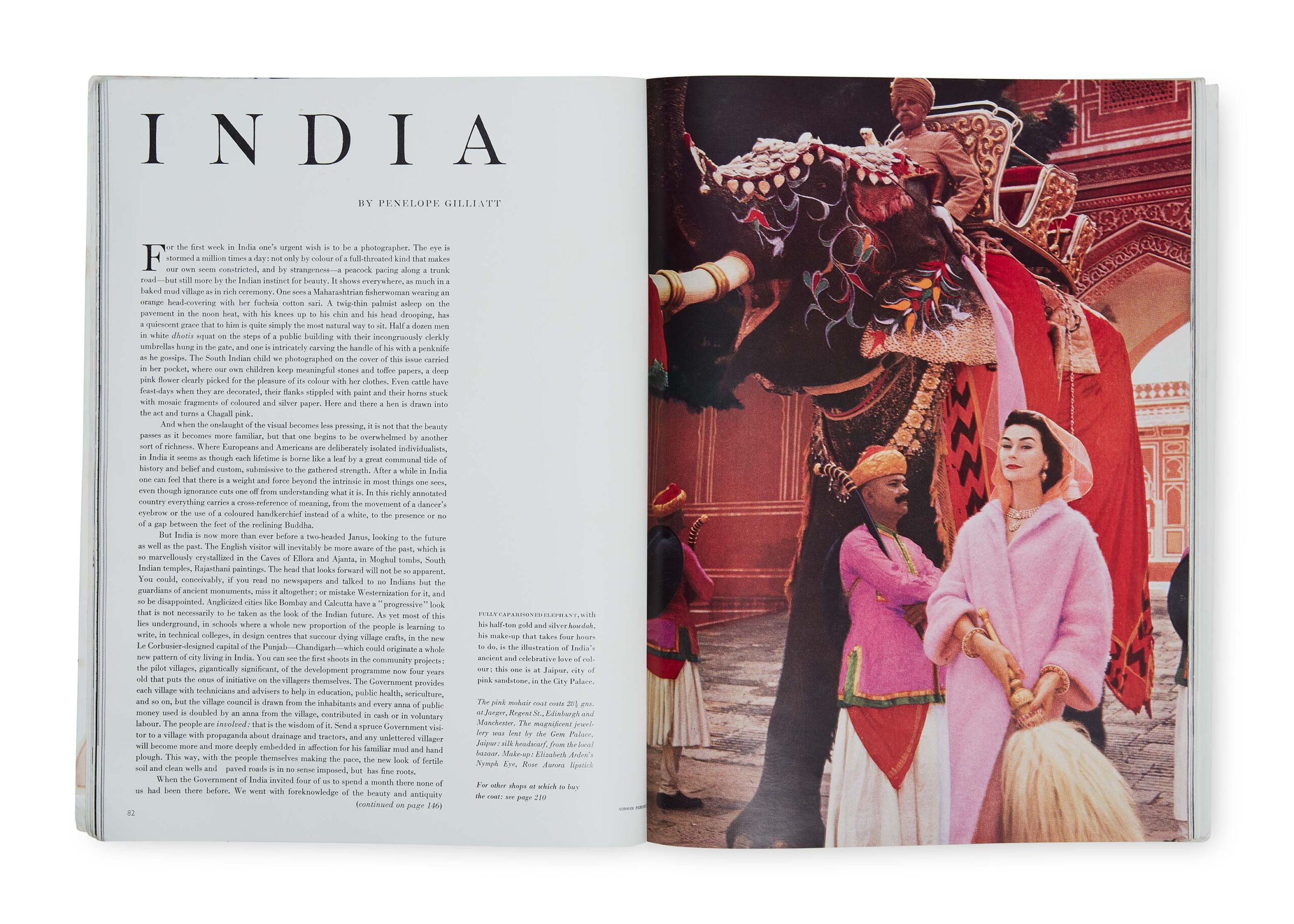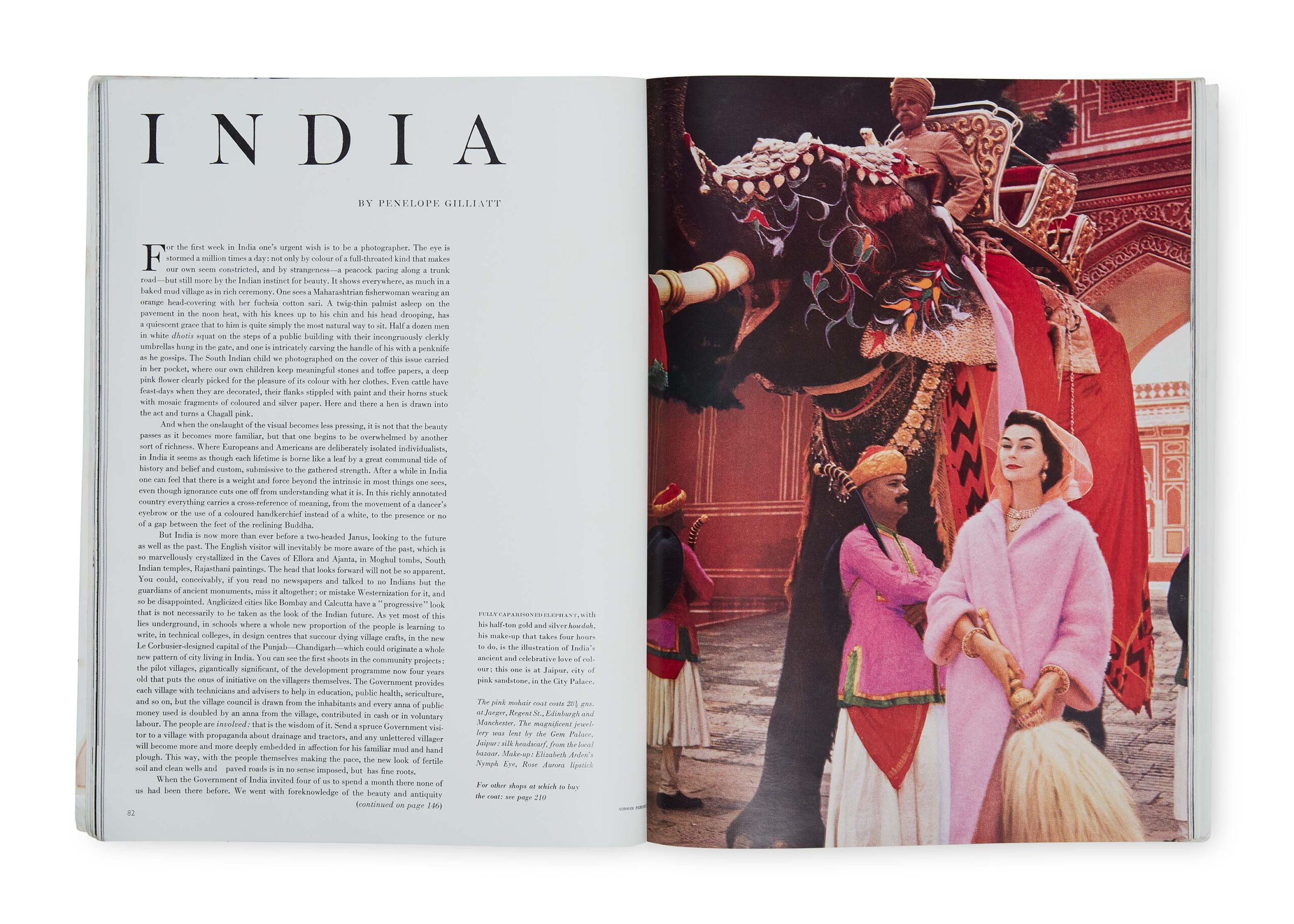 The photographs taken on this shoot and his other work done in a similar style, were part of the exhibition Pink is the Navy Blue of India (2012), held at the Institute of Contemporary Indian Art (ICIA), Mumbai. The title is derived from a remark made by the then Harper's Bazaar editor Diana Vreeland, who upon seeing these photographs in British Vogue said, "How clever of you, Mr. Parkinson, also to know that pink is the navy blue of India."
Norman Parkinson passed away in 1990 while at a shoot in Singapore. His work, largely in the form of silver gelatin prints, is now part of the collection at the National Portrait Gallery, London, the Norman Parkinson Archive (run by the photographic agency Iconic Images) and various other private collections.
Bibliography
Our website is currently undergoing maintenance and re-design, due to which we have had to take down some of our bibliographies. While these will be re-published shortly, you can request references for specific articles by writing to hellomapacademy@map-india.org.