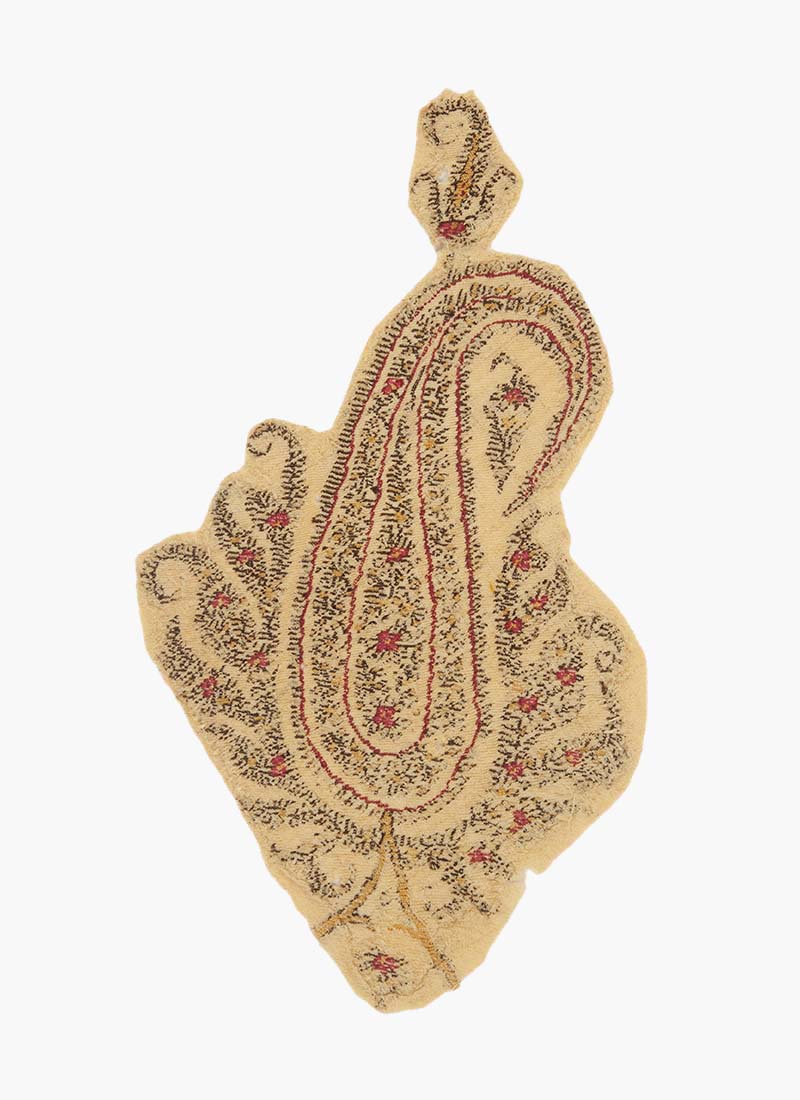 Kashmir Shawl Fragment.; Kashmir; 19th century; Wool; 20.2 x 10.3 cm; Museum of Art & Photography (MAP), Bengaluru
A popular motif used in textile design, in the shape of a curvilinear almond, the paisley motif's popularity was facilitated by the trade interests of the British East India Company. The motif travelled around, especially due to its presence in Kashmiri shawls which were incorporated into European fashion of the time. Paisley was either woven into the shawls using the kani twill-weave or embroidered using sozni and amli styles.
In its formative presence, the motif is found in kani shawls of Kashmir, bearing distinctive patterns associated with the Mughals was called the boteh which symbolised organic forms of flowers and leaves. Under the Afghans in Kashmir, the boteh became more stylised and abstract and came to be portrayed in a cone-like shape where the bouquet transformed into non-descript foliage; the enclosed curvilinear walls around the shape appeared during this period. In the period of Sikh rule that followed, certain elements of the boteh were developed further, such as the aigrette, the serrated leaf, the hooked vine and medallious, concentric cones. Developed alongside the principal weaving method of the period –tapestry shawl, the motif's composition changed as the boteh was hollowed out. It also became detached from the dominant ground design of the fabric as a wide range of images and motifs were incorporated.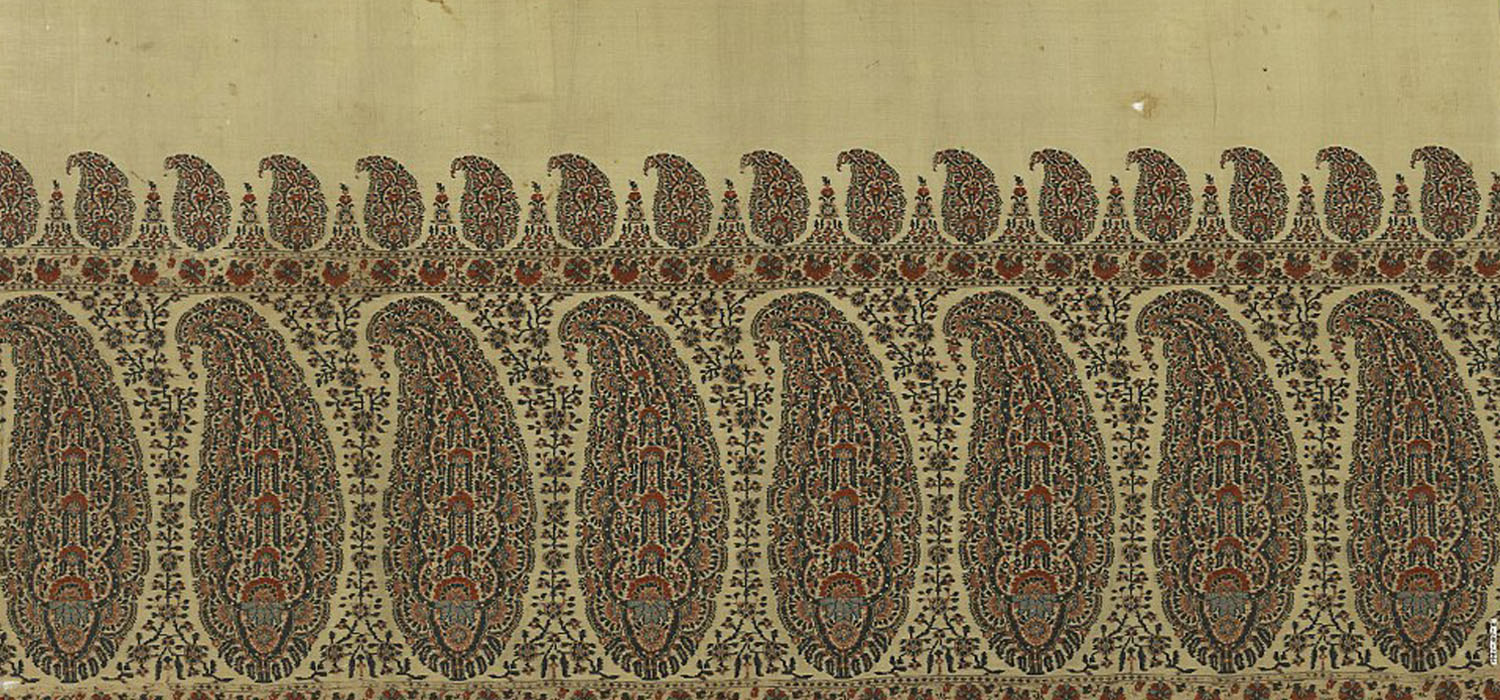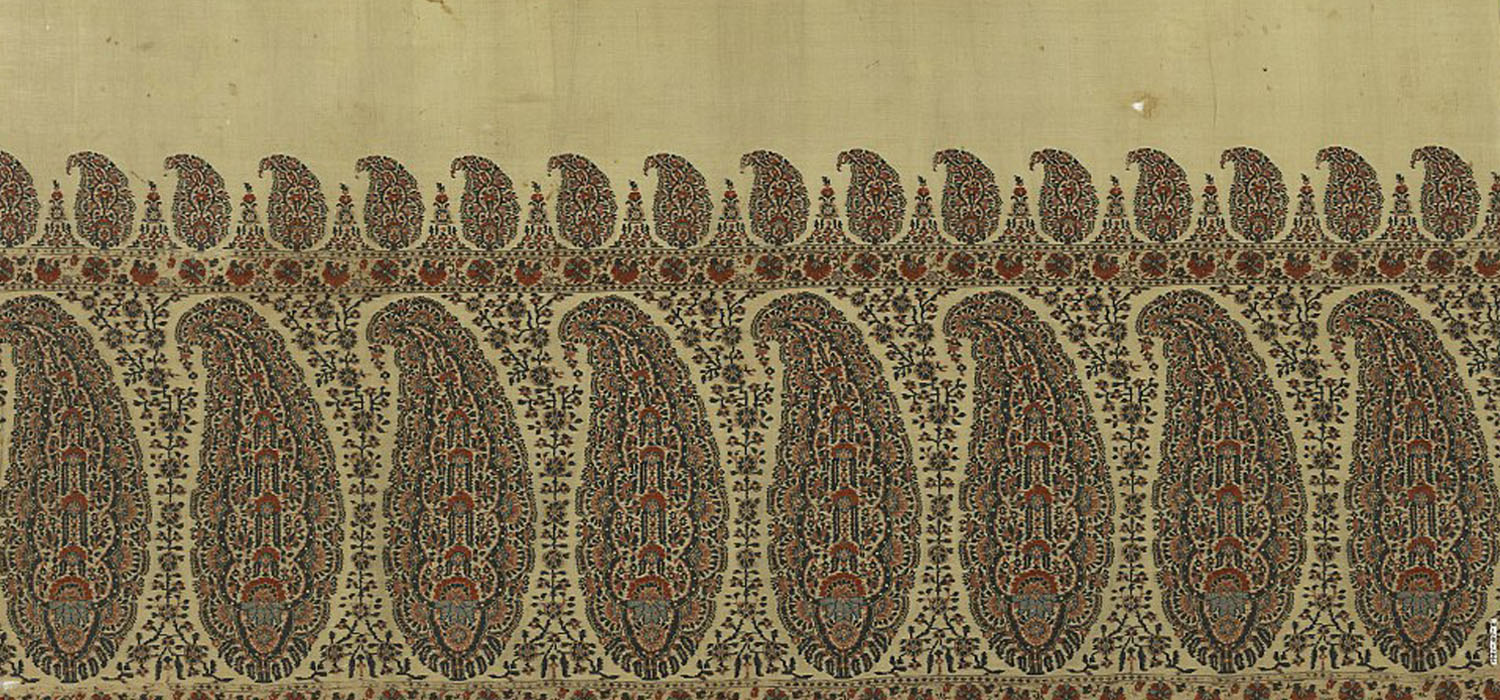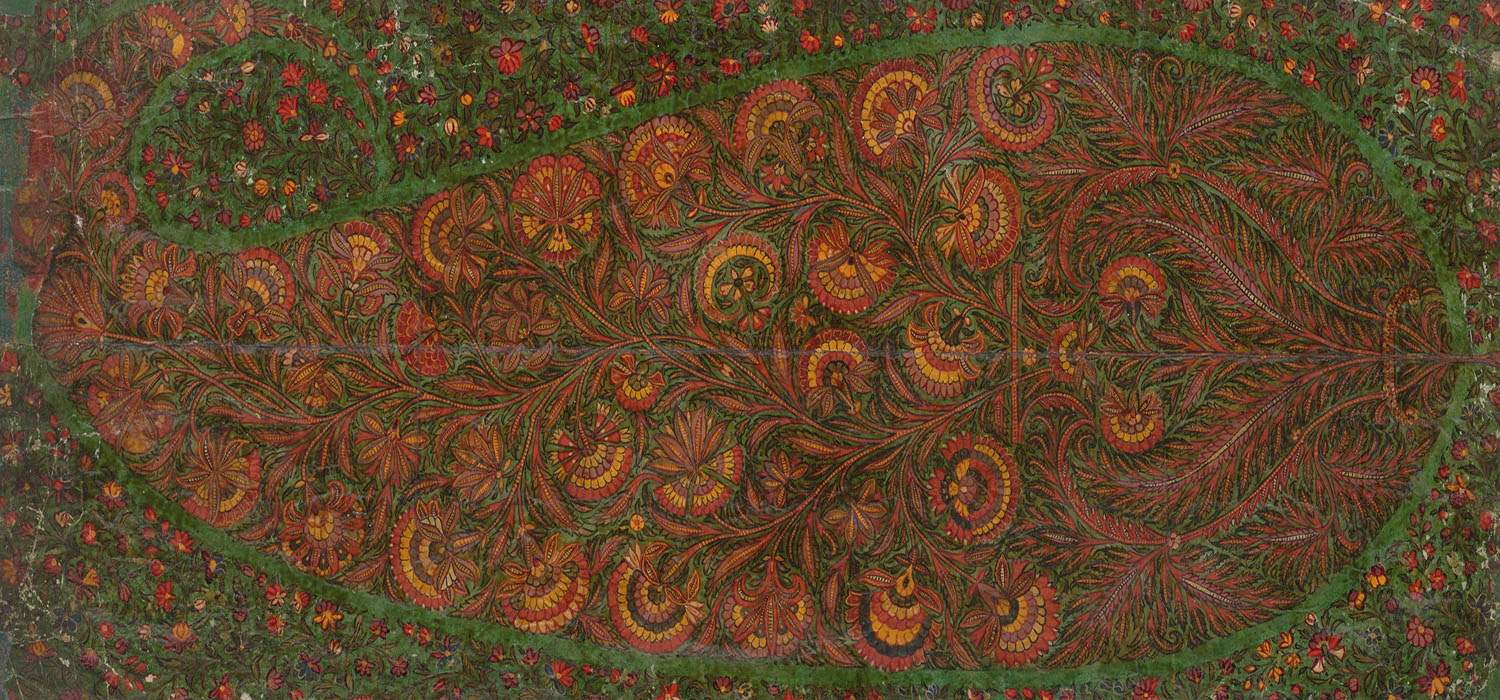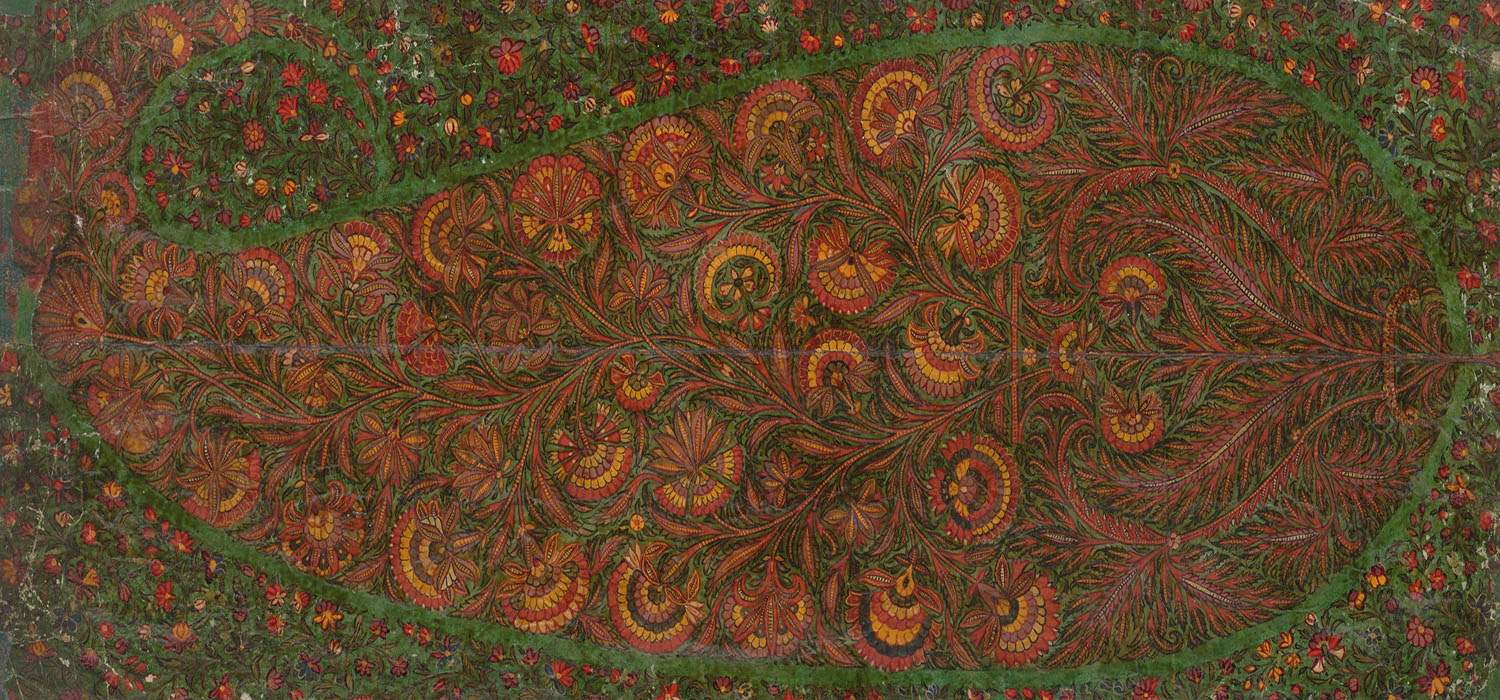 In Europe, the design went through another transformation as the hollow of the boteh came to be filled in with intricately stylised floral compositions. The earliest iterations of manufactured Kashmiri shawls came from Edinburgh, Scotland which was soon eclipsed by another Scottish town, Paisley, hence giving it its popular name. It was also the first town to successfully adopt the Jacquard loom in production, which allowed an intricate pattern while easing the weaver's task. With its integration into European fashion and industry, especially in Great Britain and France, the paisley motif was not only used on other garments besides the shawl, but also came to be painted and printed. The motif drew on more design references from Parisian design books from the 1840s than it did from the designs of the Kashmiri shawls. Through the nineteenth and early twentieth century, it came to be printed on dresses, coats, ties, wallpapers, bedspreads and so on. Additionally, during the 1960s, the fashion movement now termed as "Peacock Revolution" saw menswear become more flamboyant, employing the paisley motif.
Today, the paisley remains one of the dominant motifs used in garments, decorative textiles and textile arts. It is difficult to pin down a source of origin for the boteh but the trajectory of its transformation from boteh to paisley records a significant episode in textile design history and qualifies its ubiquity.