Born in Staffordshire, England, Samuel Bourne worked in India from 1863–70 and produced one of the largest collections of landscape photographs from South Asia in the nineteenth century. He was also among the foremost exponents of the aesthetic ideal of the picturesque in photography in India and established highly successful studios in Shimla and later Calcutta (now Kolkata). Beyond landscapes, his oeuvre includes other architectural and topographic views and, to a lesser extent, ethnographic studies and portraits. Some of his most notable photographs were taken in the remote reaches of the Himalayas, where he travelled with a large cadre into often-hostile natural environments.
Bourne started his career as a bank clerk and later realised his love for photography and landscapes through his travels across the scenic countryside of England and Scotland. When his work, displayed at the 1858 exhibition of the Nottingham Photographic Society, received positive reviews, he resigned from his bank job to concentrate on photography and eventually set sail for India to work as a professional photographer.
Arriving in Calcutta in 1863, he met with members of the Photographic Society of Bengal, after which he undertook a 1,100-kilometre journey to Shimla, where he set up a photography studio along with the photographer William Howard, which was initially called Howard & Bourne. In 1864, they were joined by Charles Shepherd (who had himself co-owned a studio in Agra and specialised in printing), leading to it being renamed Bourne & Shepherd after Howard's exit.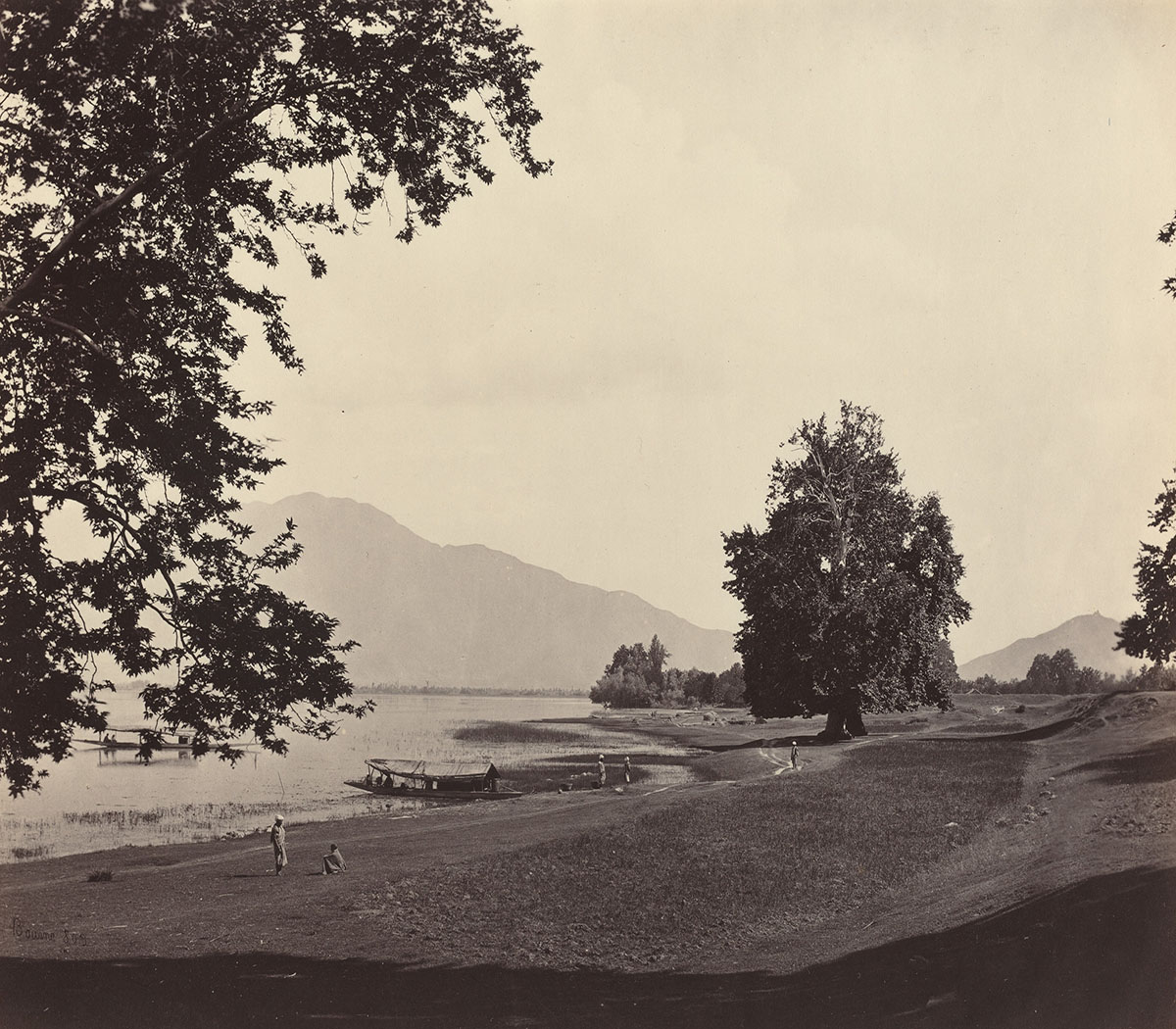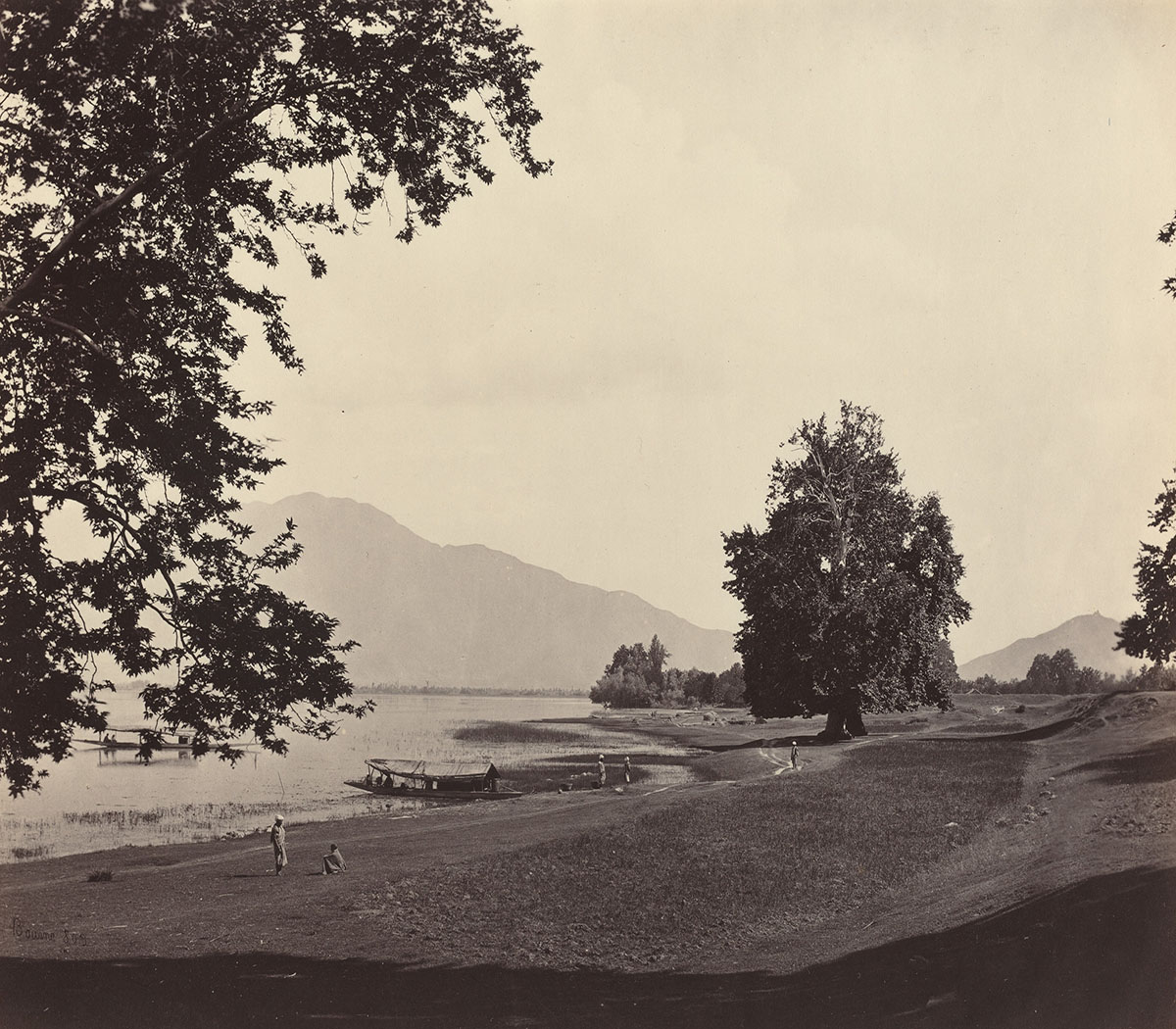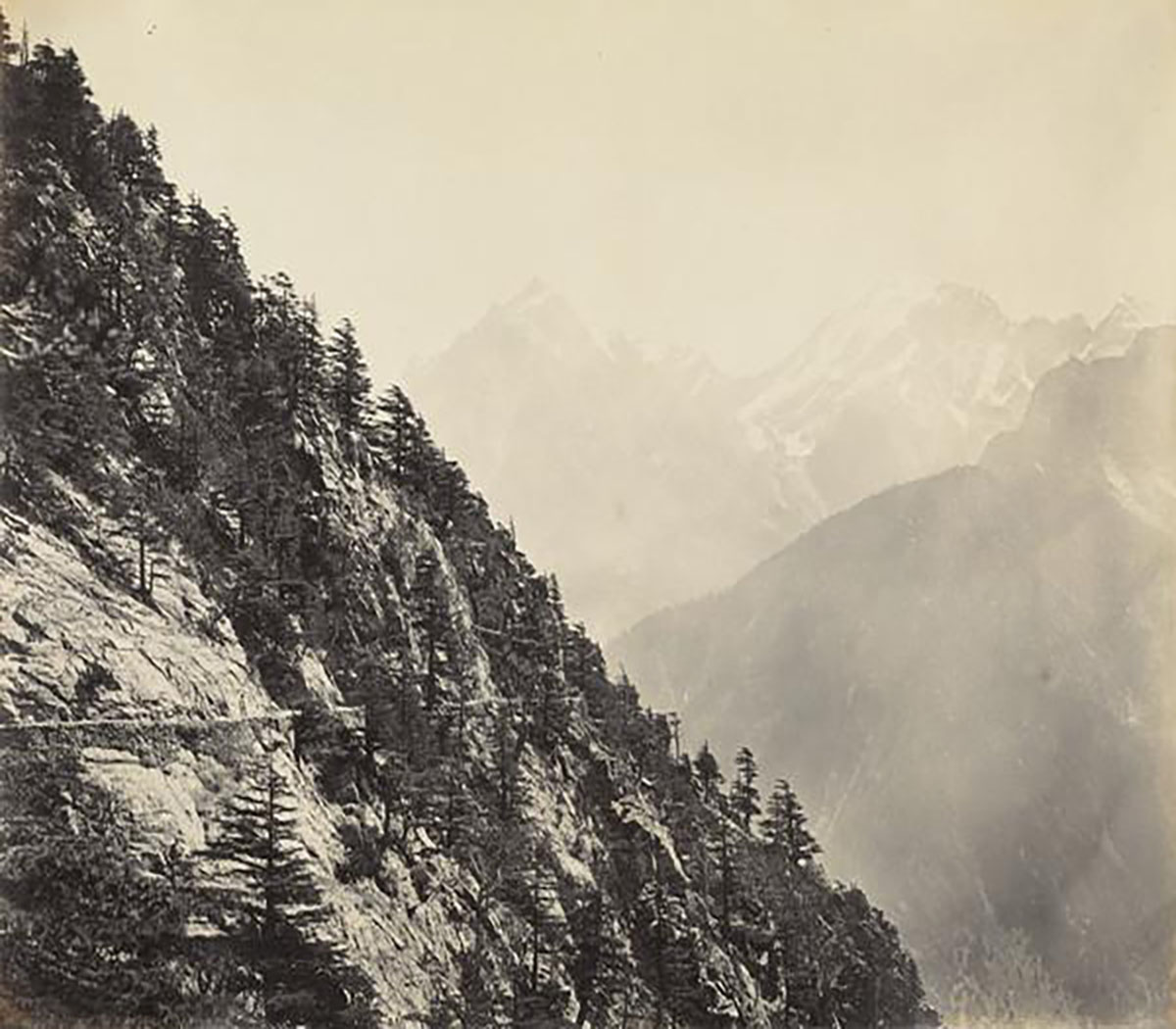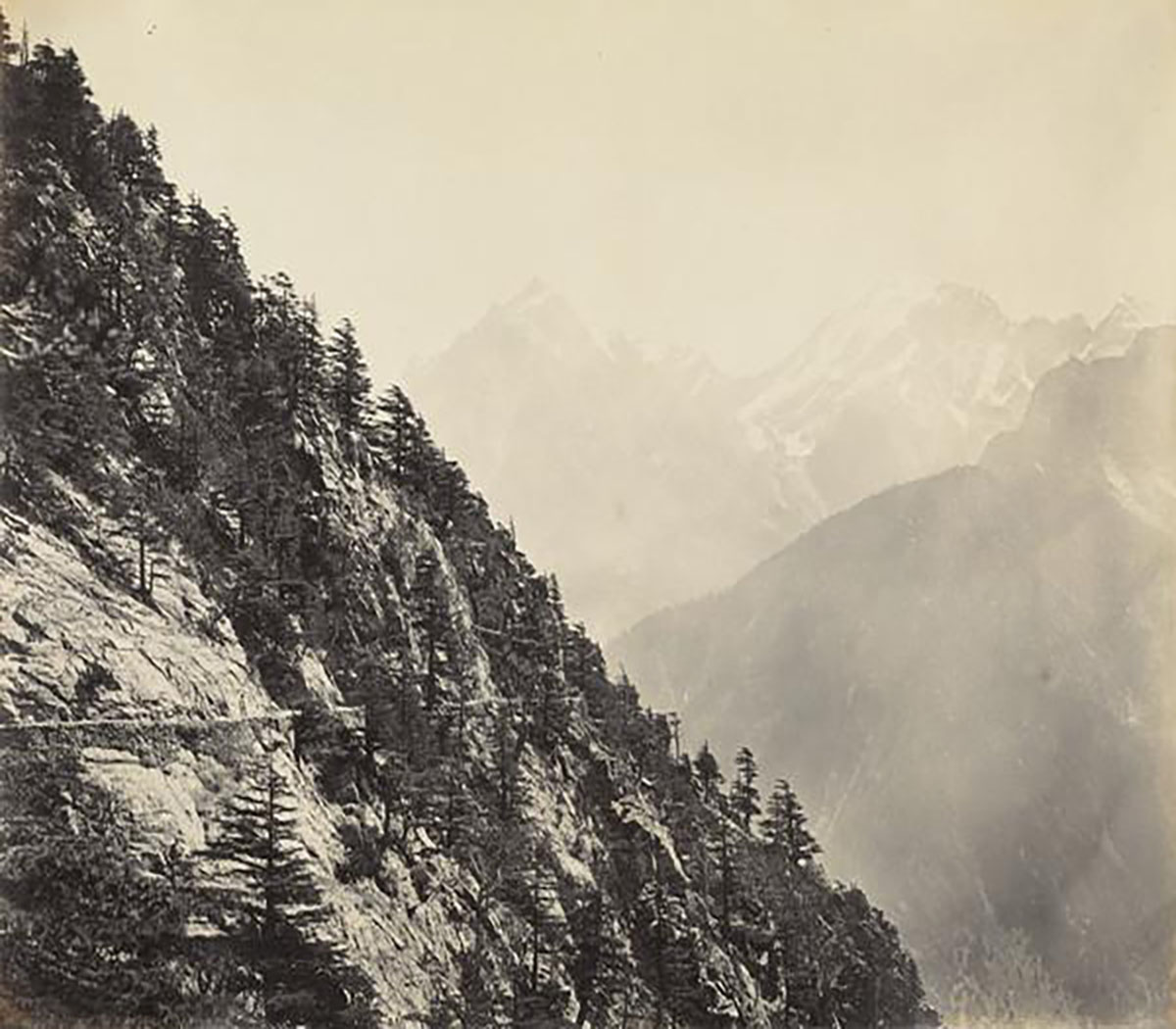 Bourne's outdoor photographs formed a significant portion of his studios' output, which were renowned for their architectural and topographic views, as well as portraits of the British and Indian elite and some ethnographic studies. Throughout his time in India, three major expeditions defined his legacy. On the first two, he travelled through parts of Himachal Pradesh and Kashmir, and on the last, he was accompanied by the surgeon and amateur geologist, George Rankin Playfair, to Gomukh, one of the primary sources of the river Ganga. It was during this final journey that Bourne created his well-known photograph of the Manirang Pass, which – at 5,669 metres – was the highest-altitude photograph ever made until then.
Though one may not be able to tell from the final images he made there – expansive vistas that were meticulously framed – photographing in such conditions was a challenge. Apart from the difficult terrain and inclement weather, the time-sensitive wet-collodion process Bourne used to make his images necessitated that he travel with multiple chemicals, a mobile darkroom, and a host of other photographic equipment, all carried by a small army of about eighty porters.
Aside from a desire to capture these expansive views, Bourne's excursions were also motivated by the commercial prospects of a growing tourist market, created by better imaging technologies, reduced photography and printing costs and cheaper travel. His photographs of Indian landscapes, idealised in the image of the Victorian picturesque, catered predominantly to the tastes of the European public, which was further served by the introduction of postcards and cartes de visite.
In 1870, Bourne & Shepherd was bought by Colin Murray, who continued to run the branch until the twentieth century. That same year Bourne retired to Nottingham, England having produced over two thousand images during his time in the Indian subcontinent, solidifying his place in its photographic history. Bourne & Shepherd continued to operate until 2016, making it the oldest and longest continuously operating photography studio in the world.
Bibliography
Our website is currently undergoing maintenance and re-design, due to which we have had to take down some of our bibliographies. While these will be re-published shortly, you can request references for specific articles by writing to hellomapacademy@map-india.org.