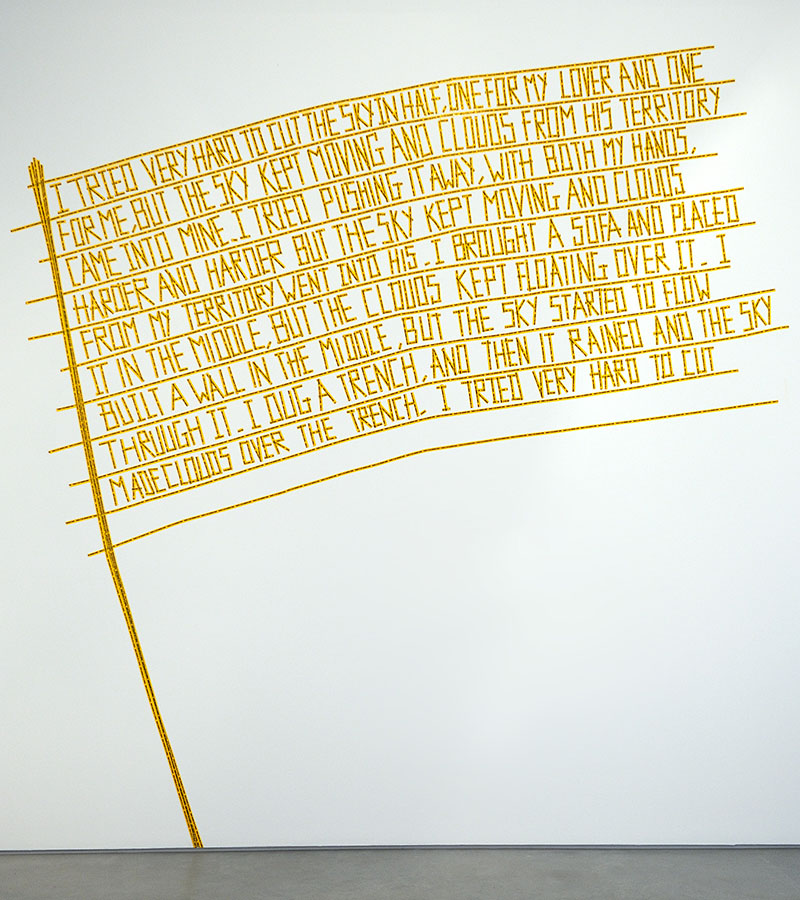 Untitled; Shilpa Gupta; c. 2005–06; Wall Drawing with Self Adhesive Tapes; 300 x 300 cm; Shilpa Gupta
A Mumbai-based multimedia and multi-format artist, Shilpa Gupta uses text, video and found objects along with drawings, interactive media installations and performance in her practice. The key concerns of her work are cultural identity, uncritical stereotypes, national borders, urban environments and the process of seeing and receiving synthesised images.
Gupta was born in Mumbai and graduated with a BFA in sculpture from the Sir JJ School of Art in 1997. Her works are informed by the cosmopolitan environment of Mumbai and serve as deeply personal expressions of the friction between the fluidity of multiple inhabitations and the rigidity of language, gender, religion and map lines that result in complacency and fixed viewpoints. As a member of a generation of artists whose work responded to the political climate of the 1990s, Gupta's critical gaze addresses religious fundamentalism and jingoism, resulting in recurring themes of identity, gender, religion, dissent and collective action, as well as the history and networks of globalism.
In her work, Gupta draws on memory and desire to challenge dominant narratives and linguistic regimes. She uses non-linear narratives, discontinuous stories and multiple perspectives to blur the boundaries between art and communication in the age of globalisation. Her works, such as Memory (2007) — a site-specific installation which consisted of a cut-out of the word "memory" on a large white wall (reminiscent of the Berlin Wall) — illustrate the punctures in memory that cause recurring lapses in reason. For her series 100 Hand Drawn Maps of My Country (2008–), she traces maps drawn from memory by people from countries with troubled border histories, such as India, Canada, Israel, Palestine, France, Italy and South Korea, to create a multi-layered map that questions the idea of borders and nations as fixed concepts.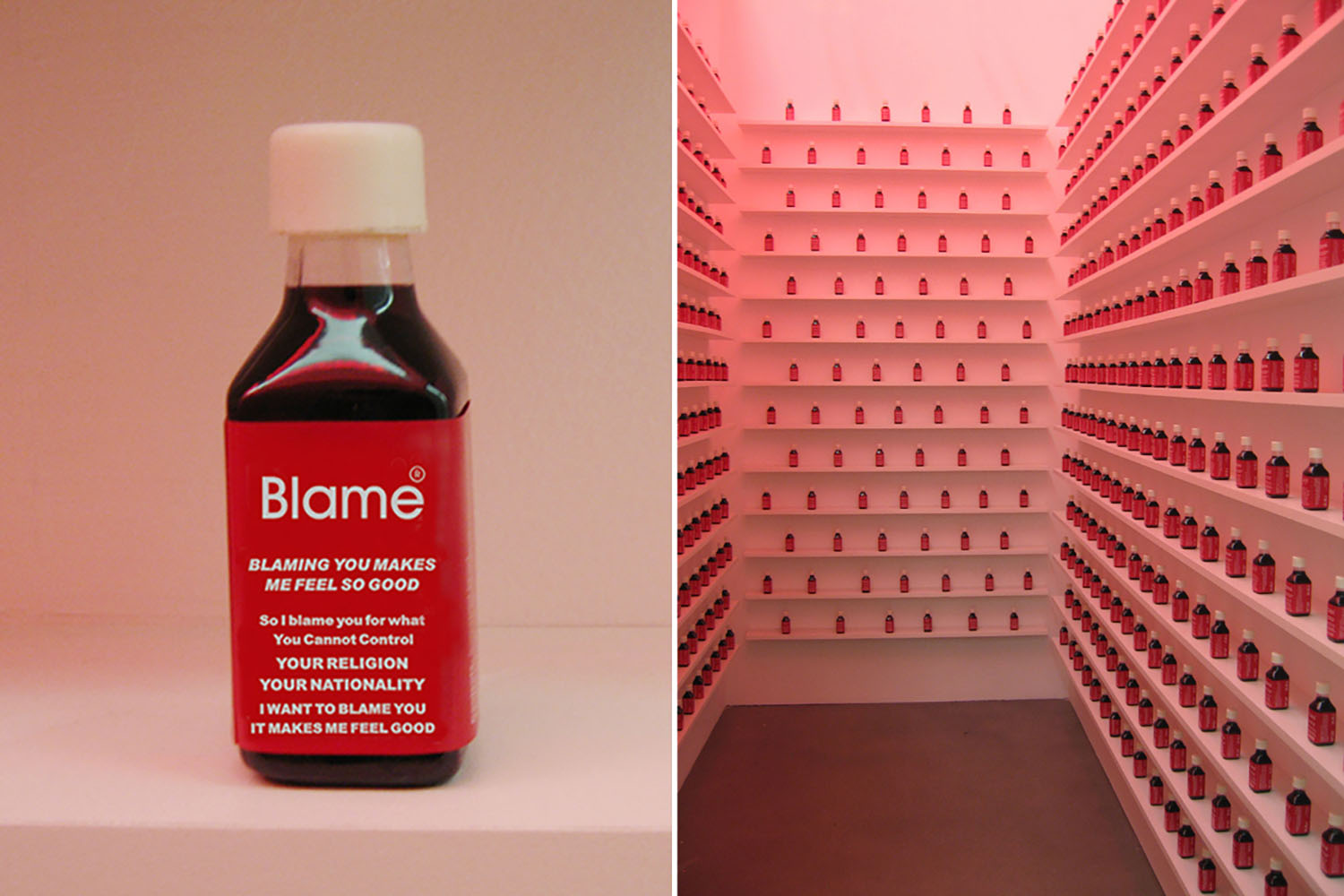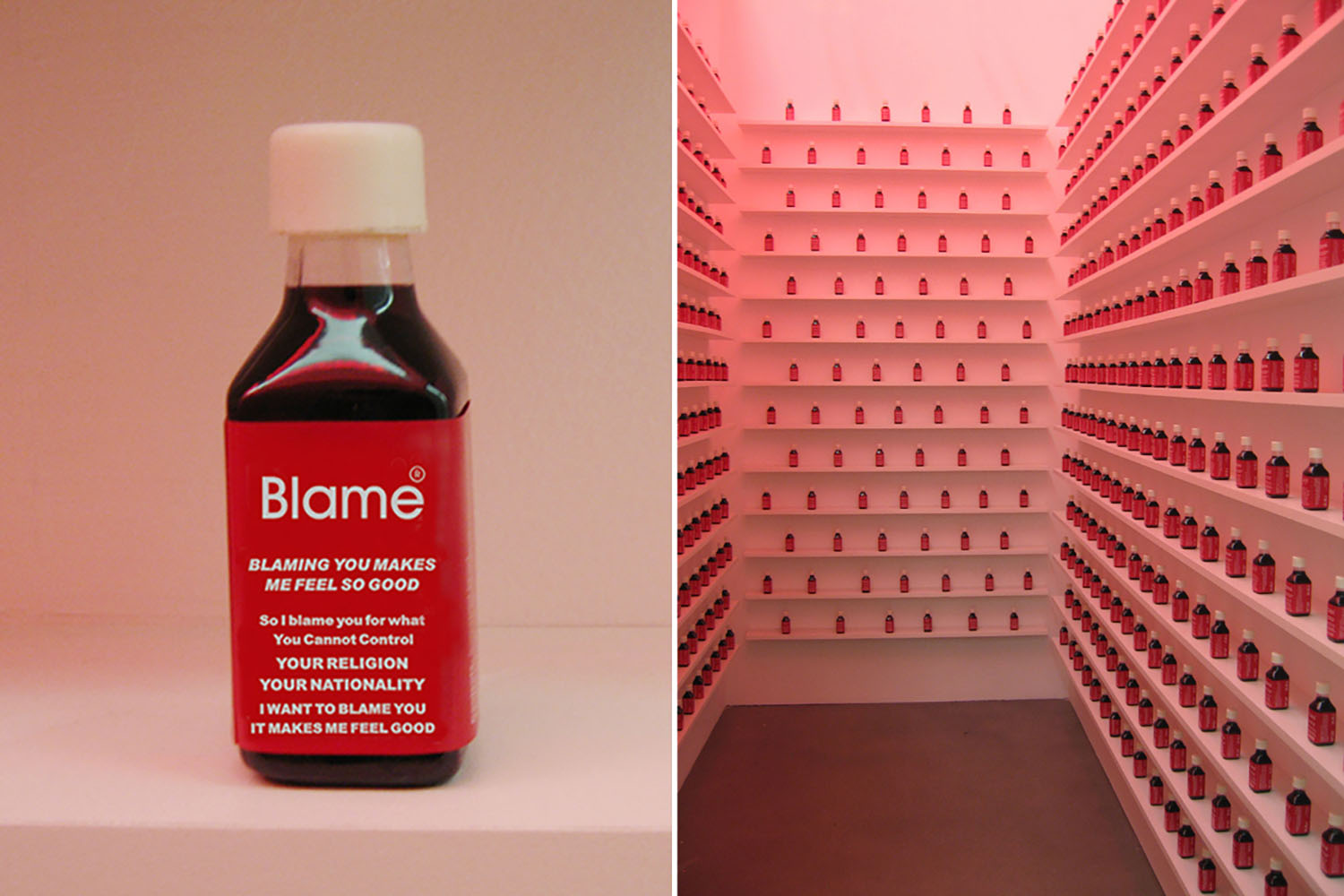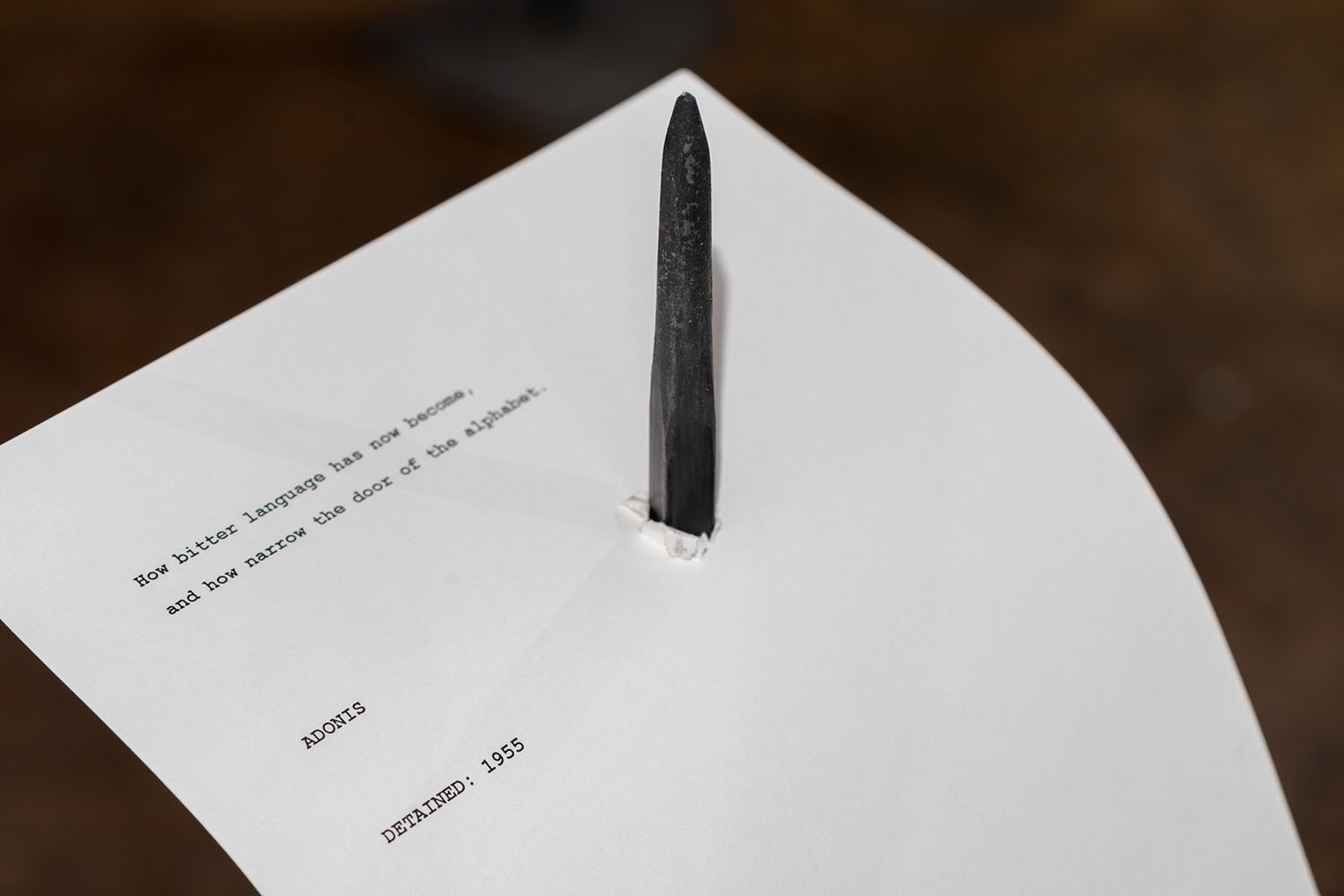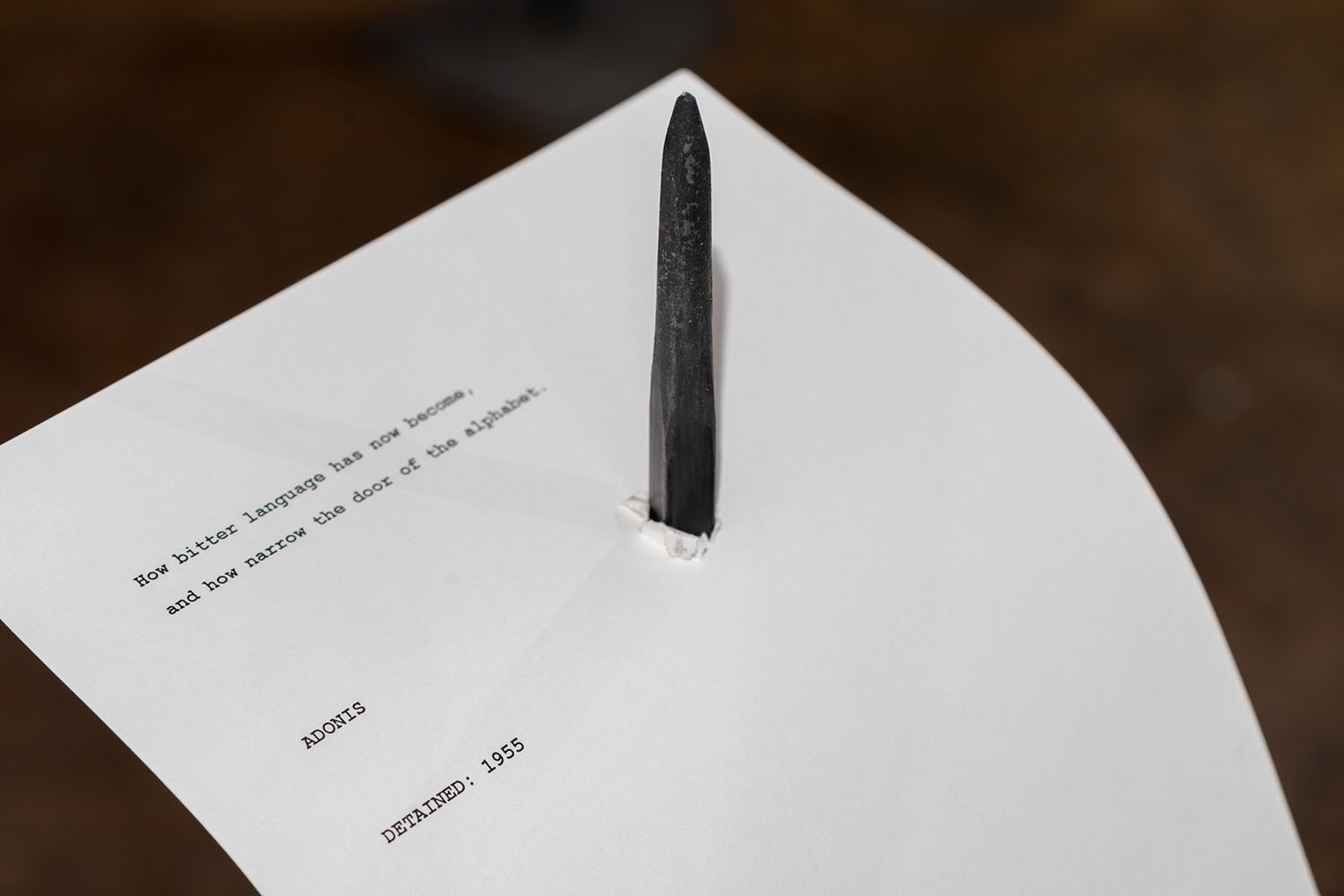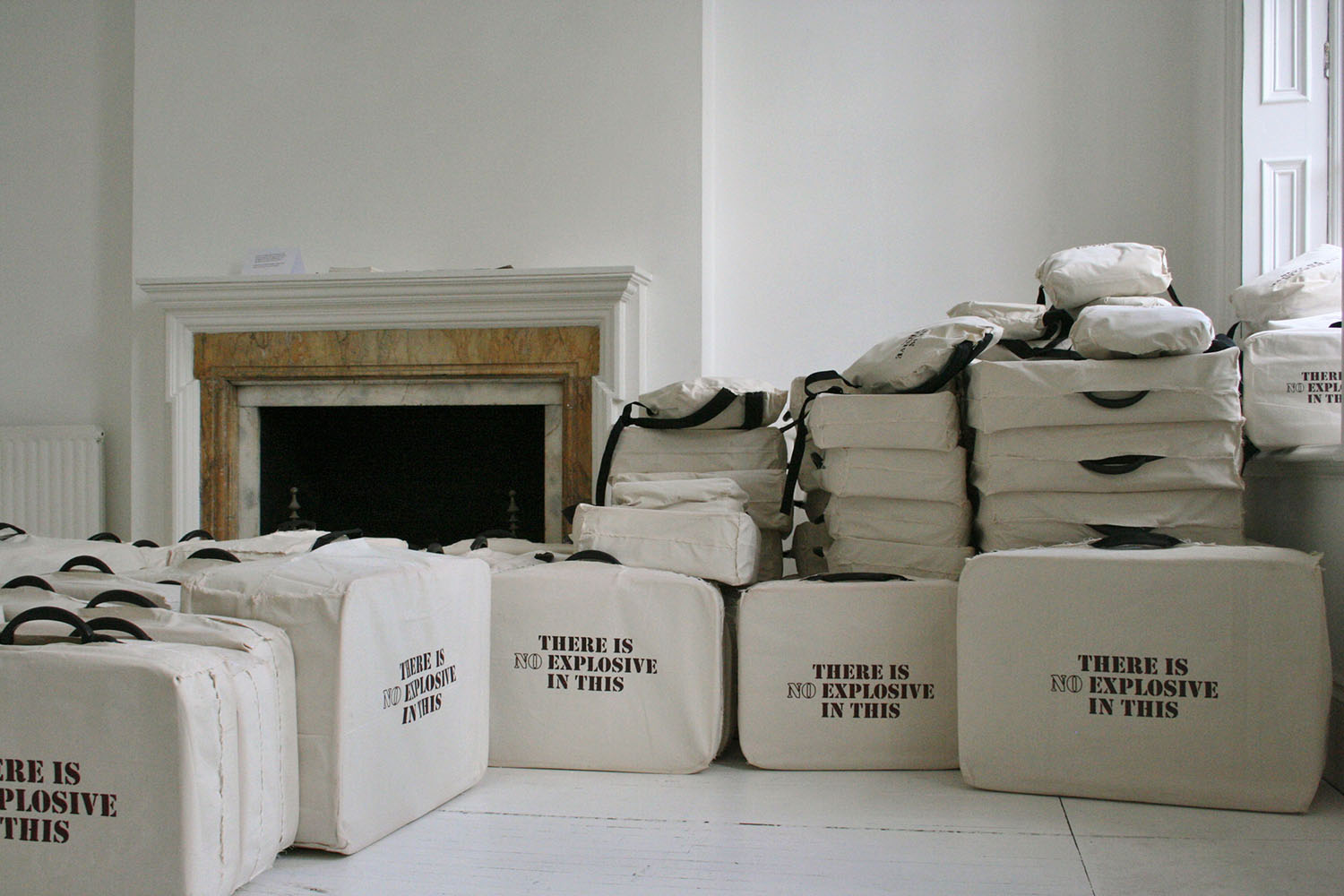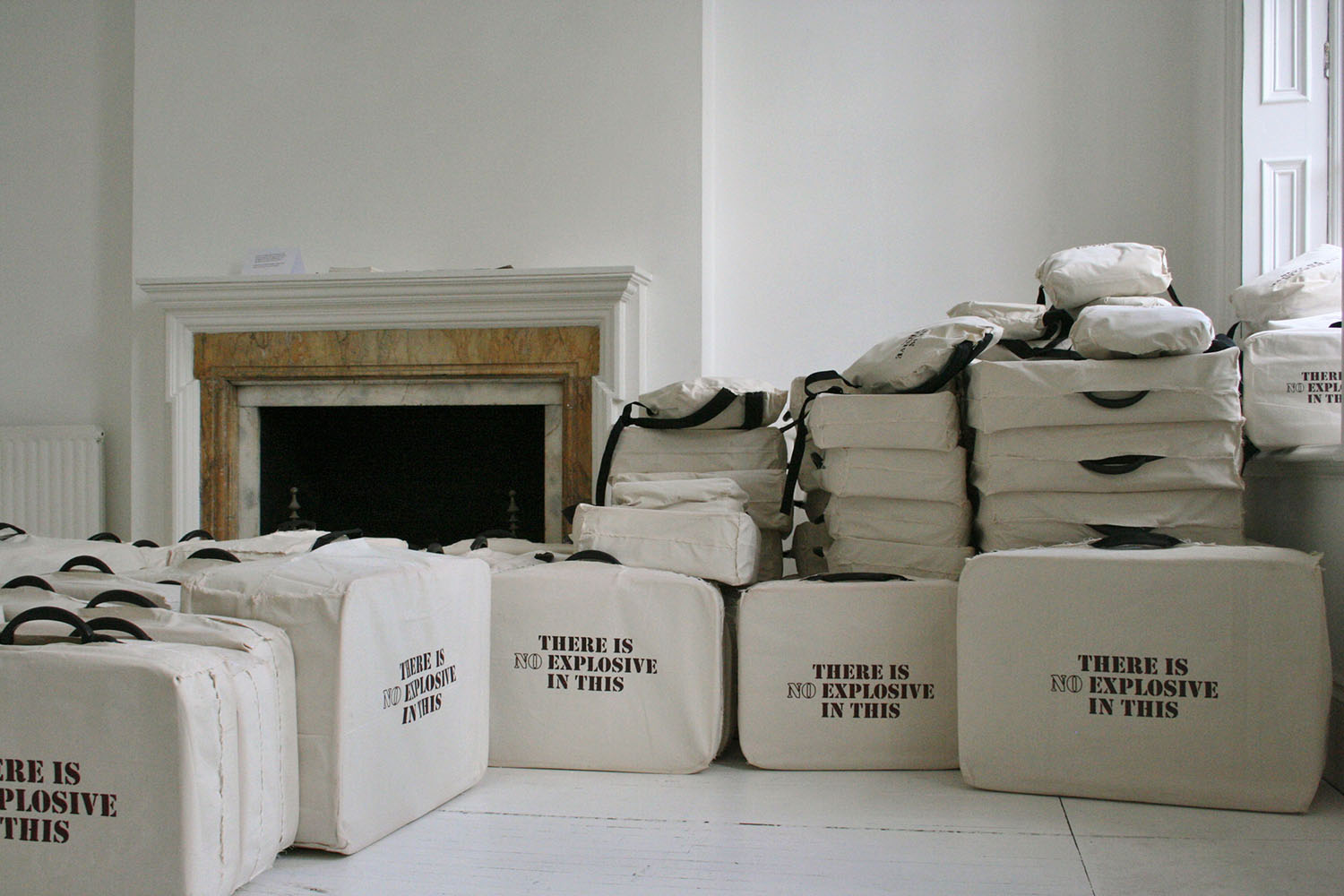 Her work Blame (2002–04) was created as part of a public exchange project between India and Pakistan called Aar-Paar, in 2002 — the year of the Gujarat riots. This participatory work required volunteers on local trains to separate and distinguish fake blood in small bottles labelled "Blaming you makes me feel so good, so I blame you for what you cannot control, your religion, your nationality…" In another interactive performance titled There is No Explosive in This (2007), participants on the streets of London were invited to carry a cloth-covered bag printed with the name of the work. The work served to question people's perceptions of and preoccupations with objects, carriers and sources of terror, as well as to critique art as a commodity.
Her large-scale installation, For, In Your Tongue, I Can Not Fit, was part of the 2008 Kochi-Muziris Biennale. The installation consisted of one hundred metal spikes piercing sheets of paper containing verses by imprisoned and persecuted poets and authors writing in various languages, including Arabic, Azeri, Russian, Hindi, Spanish and English, accompanied by a hundred suspended microphones through which the verses were narrated. The work aimed to highlight the repeated political infringement of freedom of speech and expression across the world. Her work Untitled, first shown in 2009 at the Lyon Biennale and ten years later at the 58th Venice Biennale, demonstrated the inherent capabilities of manmade objects that are defined by their pre-assigned functions. Consisting of a mechanised metal gate with tall spikes designed to hit and break the wall upon which it was hinged, the installation blurred the boundaries between protection and vulnerability and took aim at constantly shifting geopolitical relationships.
Gupta's work has been shown at venues such as the Museum of Modern Art (MoMA), New York; the Solomon R Guggenheim Museum, New York; Tate Modern, London; Serpentine Gallery, London; Centre Pompidou, Paris; and Mori Museum, Japan. She was also awarded the Transmediale 2004 Award in Berlin; the International Artist of the Year award in 2004 by the South Asian Visual Artists Collective, Toronto; and the Sanskriti Pratishthan Award, 2004. Several of Gupta's works and their prints, such as 01:14.9 (2012), There is No Explosive in This and There are No Borders Here (2006) have fetched significant sums at international auctions.
At the time of writing, Gupta lives and works in Mumbai, India.
Bibliography
Our website is currently undergoing maintenance and re-design, due to which we have had to take down some of our bibliographies. While these will be re-published shortly, you can request references for specific articles by writing to hellomapacademy@map-india.org.