A type of phulkari with an unbleached white or cream base fabric as opposed to the red khaddar typically used in other phulkaris, thirma phulkaris are embroidered with floral or geometric motifs. Phulkaris with all-over embroidery can also be considered baghs. The design is mostly rendered with silk thread dyed in shades of red or magenta, as well as blue, yellow or green.
These phulkaris used to be presented as dowry in the north-western regions of Undivided Punjab; today, this practice, along with the production of the textile, has been discontinued in these regions, spread across present-day states in India and Pakistan.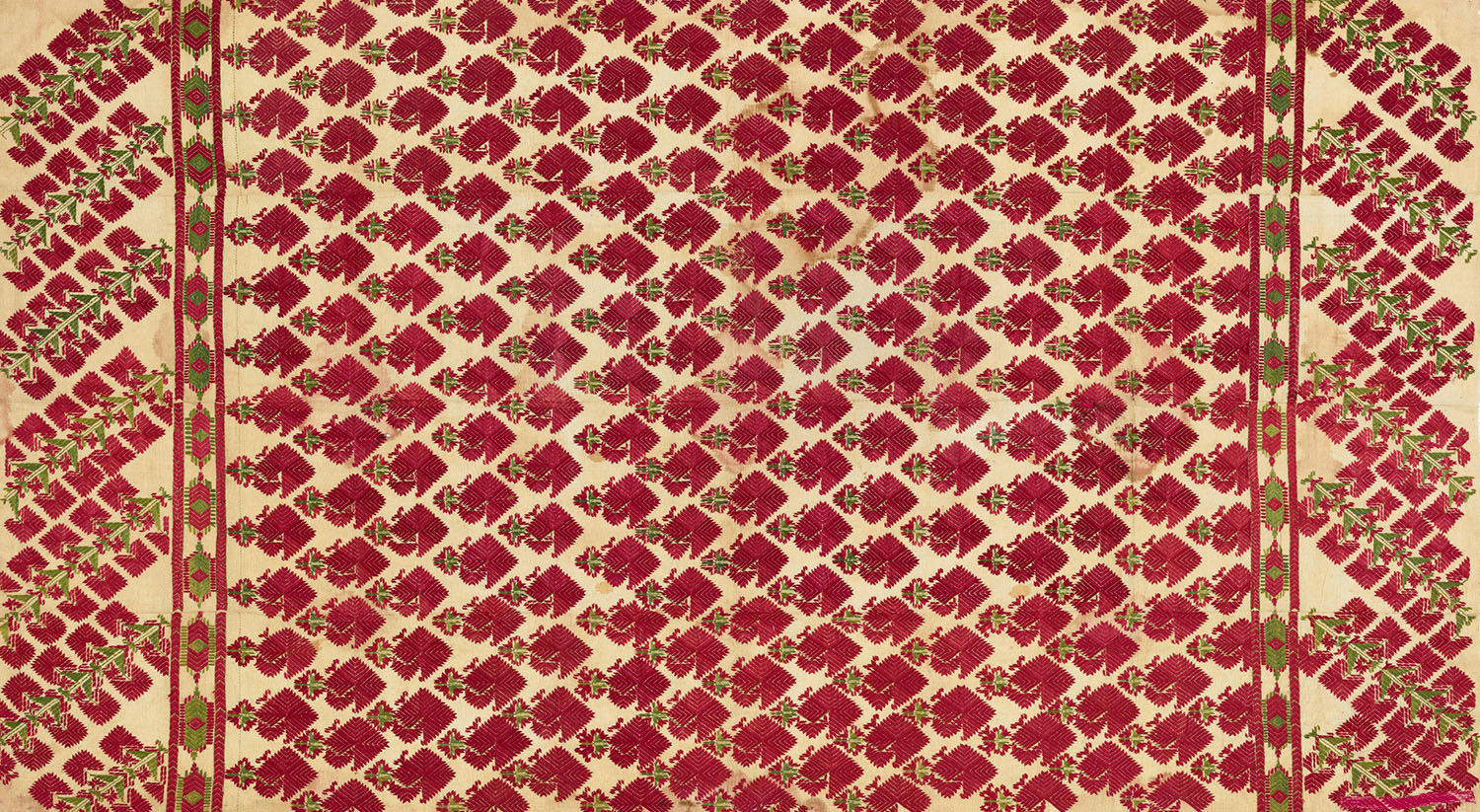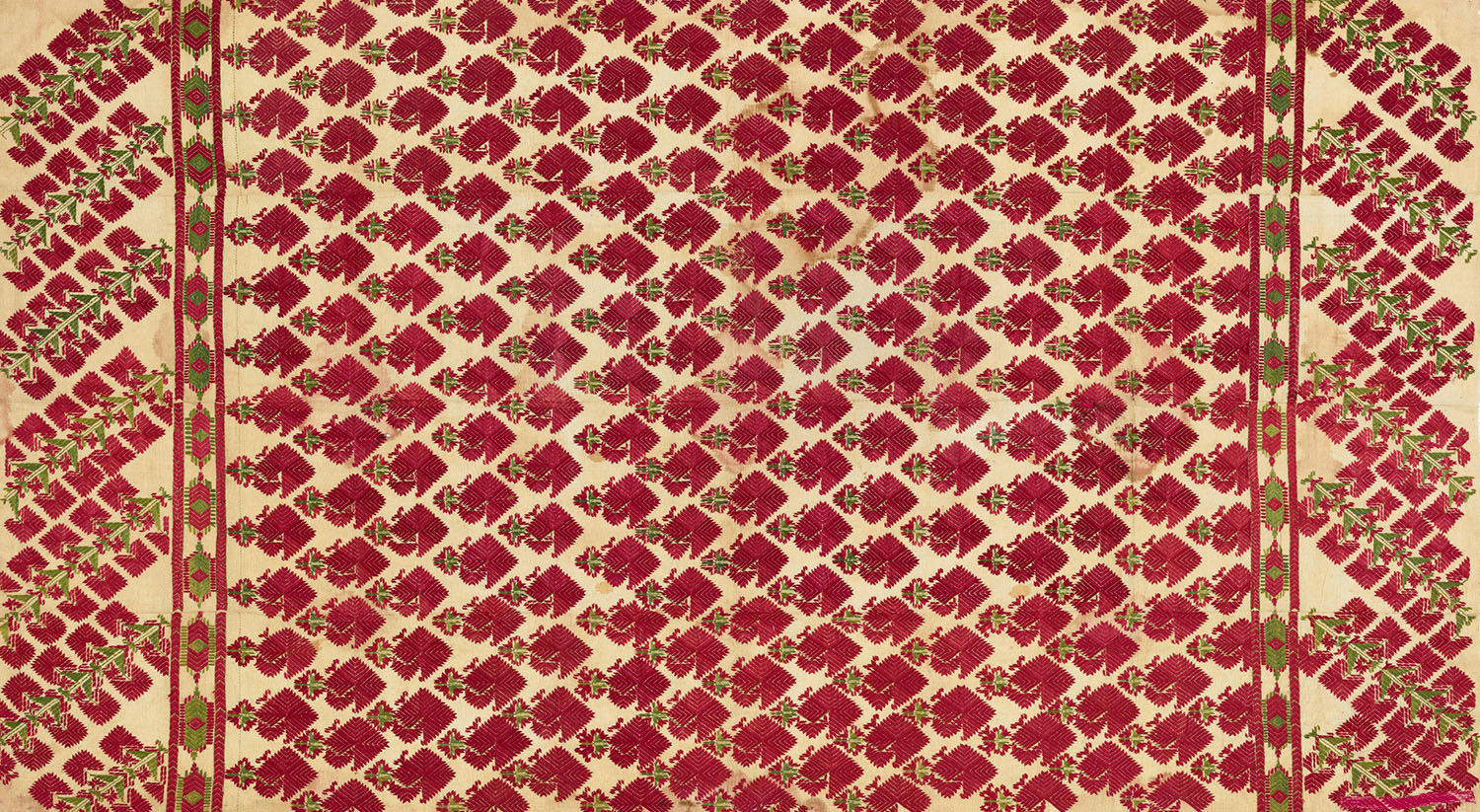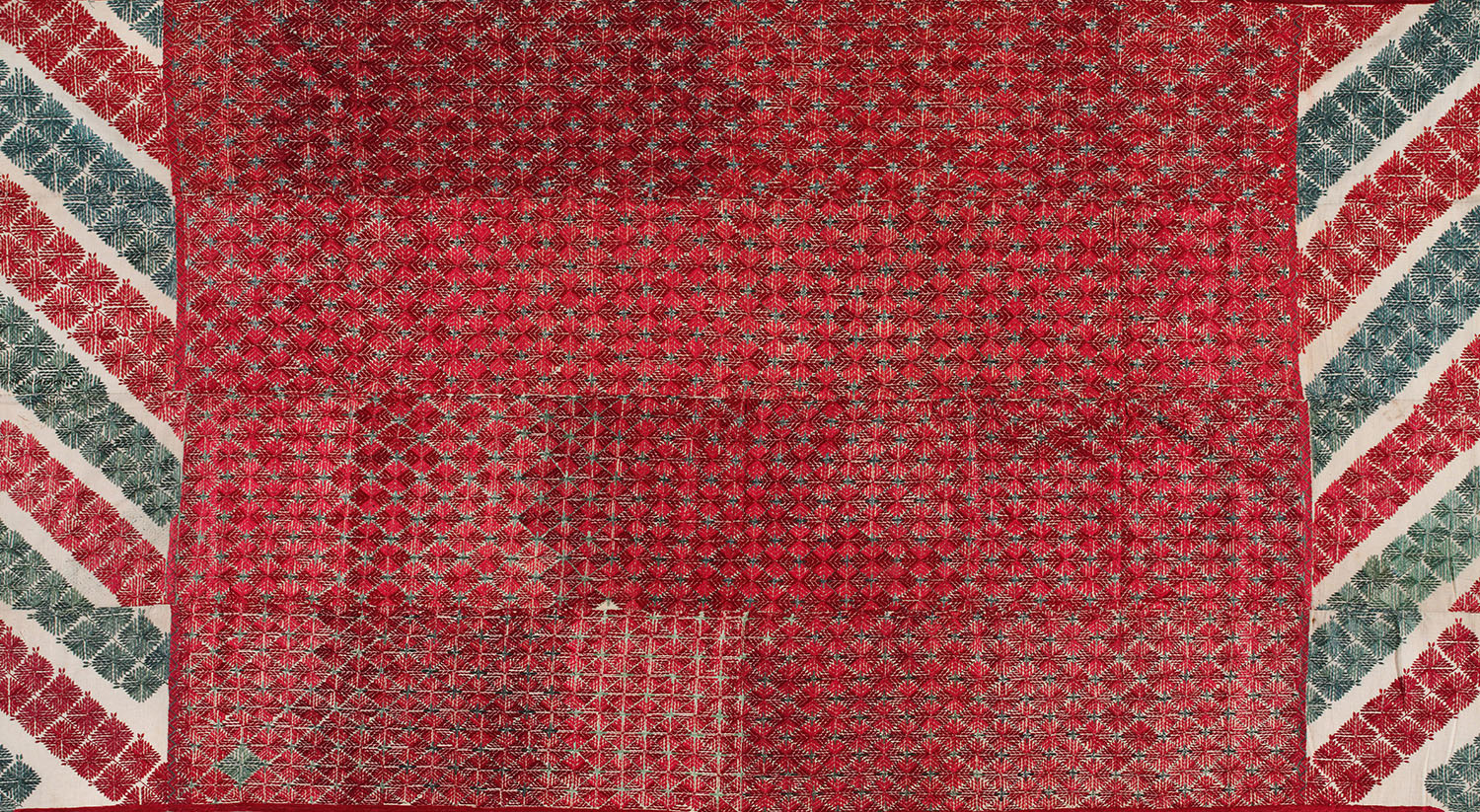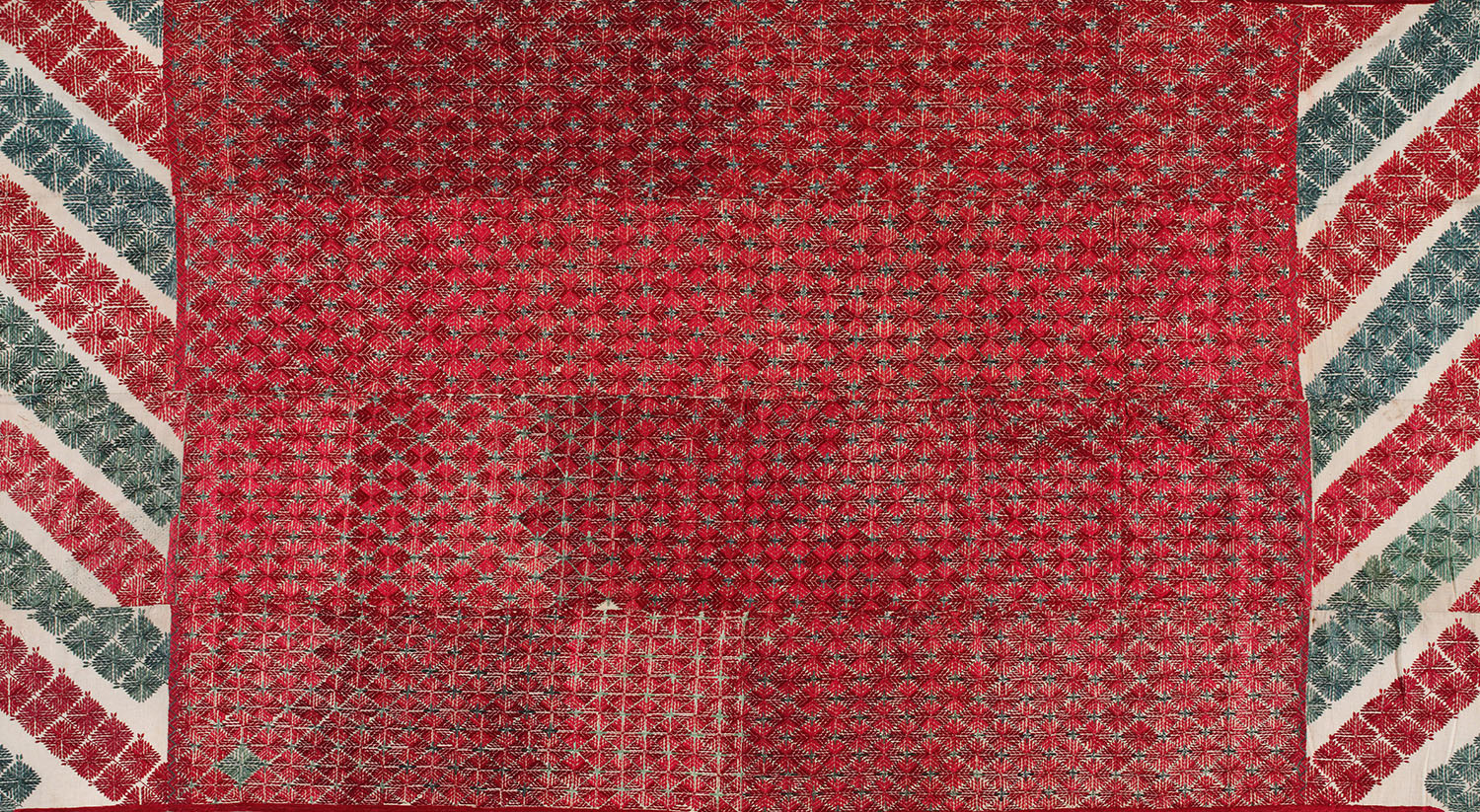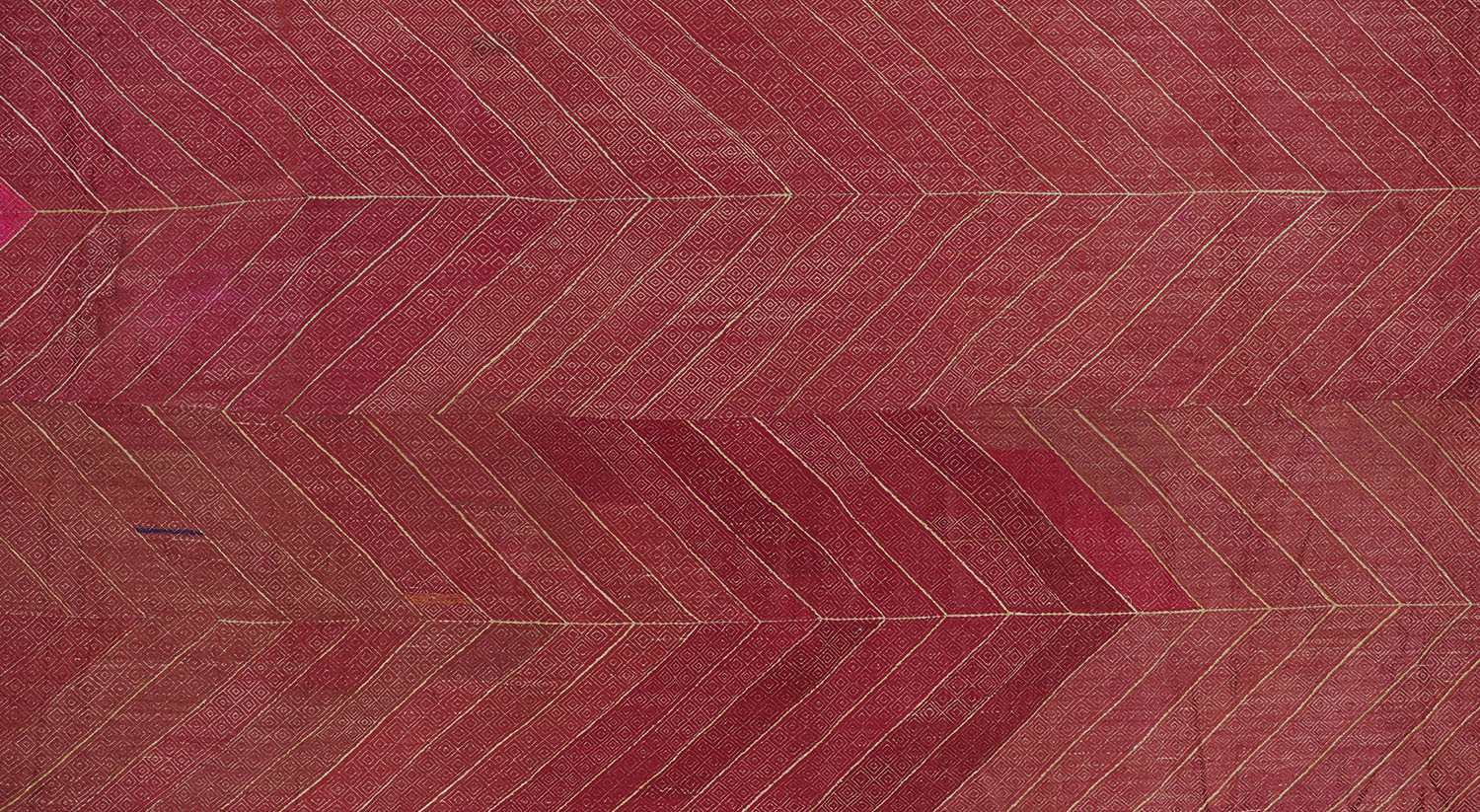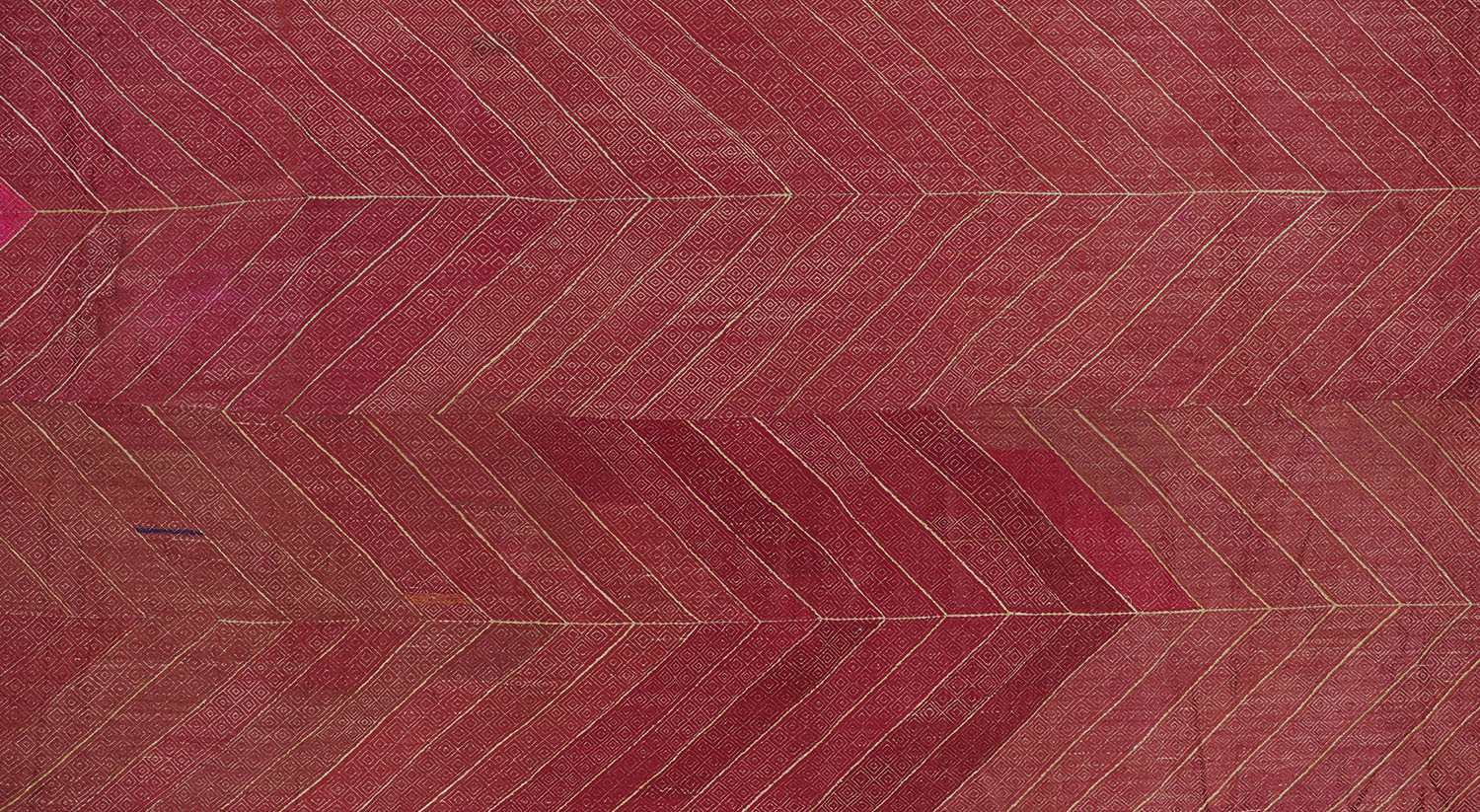 Examples of thirma phulkaris are held in the collections of the National Museum, New Delhi, and the Philadelphia Museum of Art.
Bibliography
Beste, Michael. "Hopes & Dreams: Phulkari and Bagh from Punjab." HALI Magazine, November–December 2000, 87–93.
Lal, Krishna. Phulkari: From the Realm of Women's Creativity: A Tradition of Handmade Embroidery of Punjab and Haryana: Selected Pieces from the Archives of IGNCA. New Delhi: Indira Gandhi National Centre for the Arts, 2013.
Philadelphia Museum of Art. "Thirma Phulkari." Accessed September 14, 2021. https://www.philamuseum.org/collection/object/322099.
Thakar, Karun. "Embroidered Truths." HALI Magazine, July 2021, 100–05.