Illustrating a scene from the Gita Govinda (Song of the Herdsman), a twelfth-century epic poem by the Sanskrit poet, Jayadeva, "Krishna's Longing for Radha" is filled with vivid descriptions of the divine love between the Hindu deities Krishna and Radha; the poem was a popular subject in Pahari painting. The nineteenth-century "Lambagraon" series, to which this work belongs, is named after an erstwhile princely state in the Kangra district of Himachal Pradesh.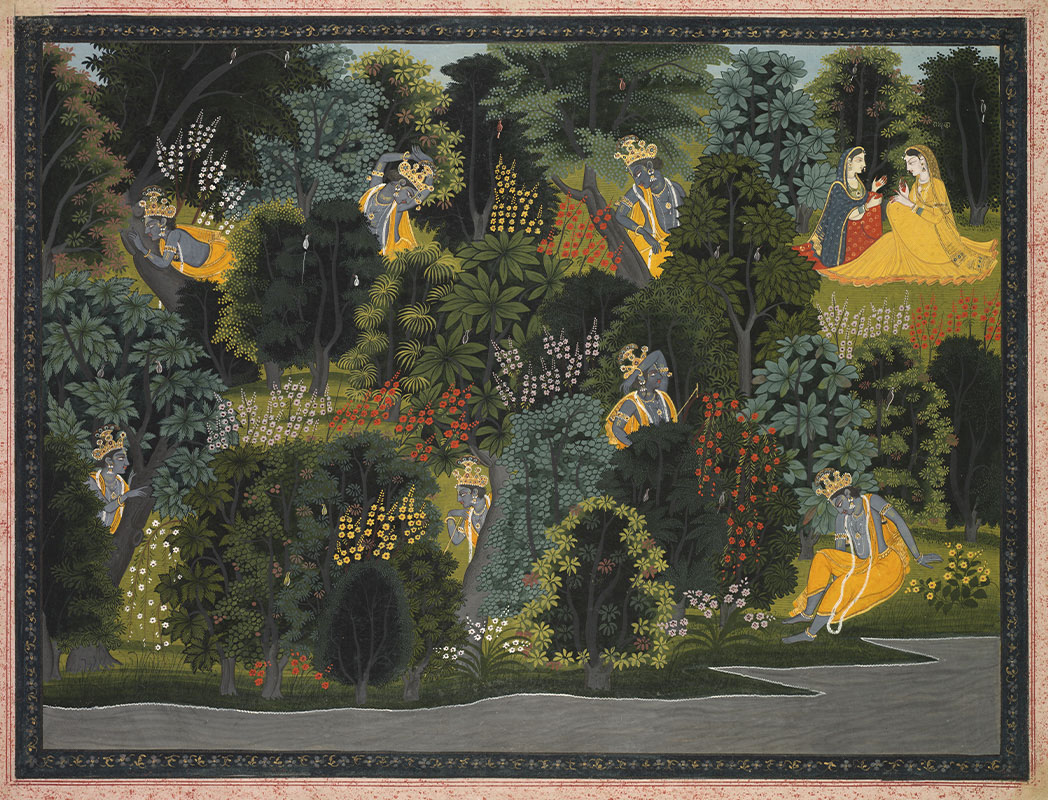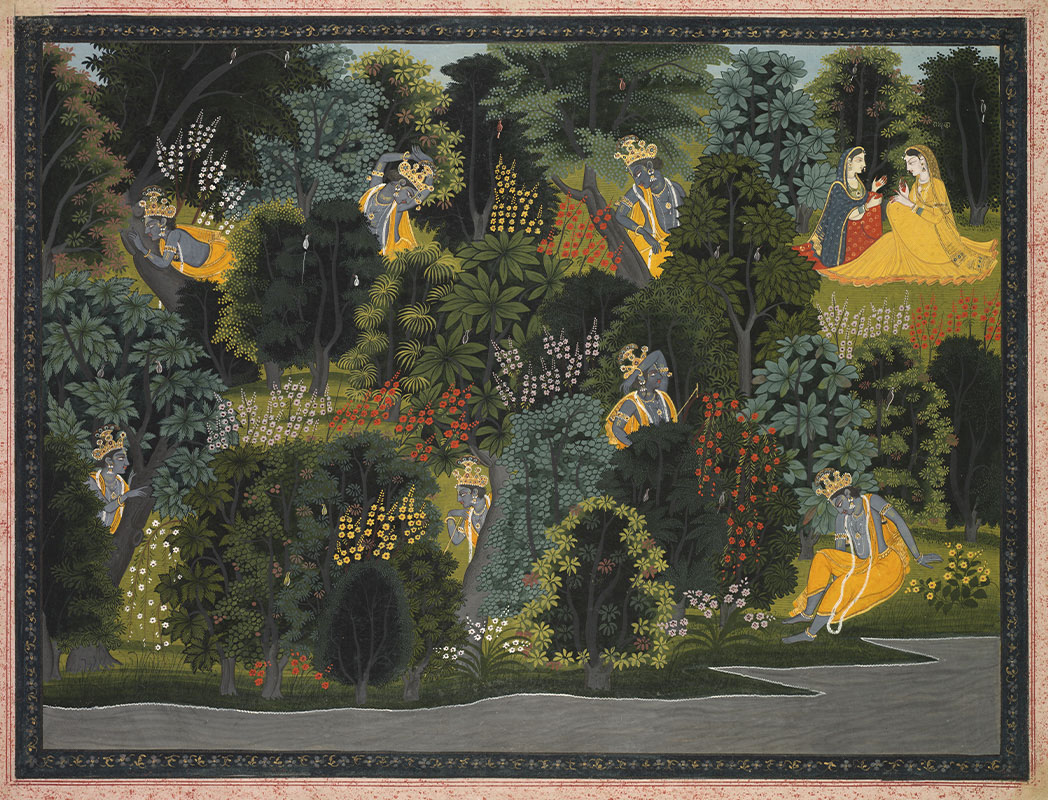 The painting depicts a daytime landscape with a youthful Krishna isolated in various groves in the thick of the forest in Vrindavan. Along with lush springtime imagery, the work showcases a variety of plants and trees that are rendered with intricate detail in shades of green, teeming with colourful flowers and birds. A white line delineates the bank of the river Yamuna that flows gently in the foreground. Glistening against these pastoral surroundings, Krishna is clad in lavish yellow attire and gold ornaments, including his characteristic peacock-feathered crown encrusted with precious gemstones. He is featured seven times in a range of attitudes and postures that reveal the passage of time, as he waits anxiously to reunite with his beloved. The dense foliage that conjures a darker setting — evocative of Krishna's wistful mood — gives way to a clearing at the top right corner of the painting. Here Radha — dressed in yellow — sits with her sakhi (friend). Her soft downward gaze reveals her reticence as she deliberates over whether she should meet Krishna, given his propensity towards flirtatious trysts with other gopis (women).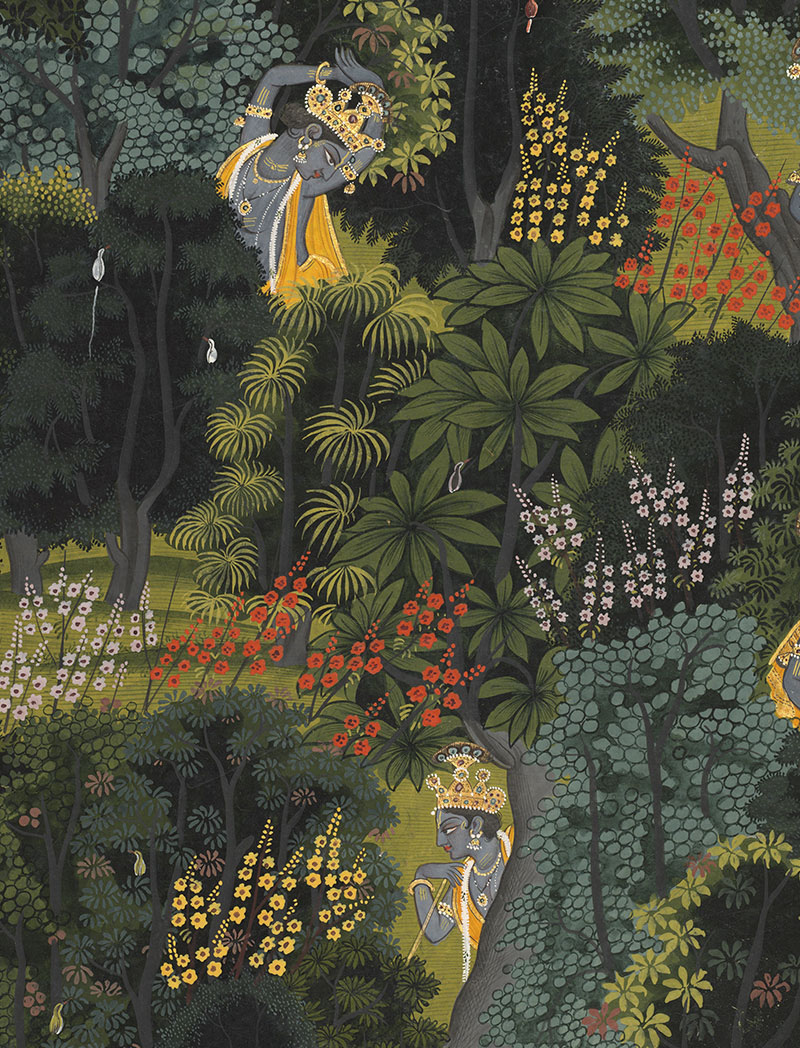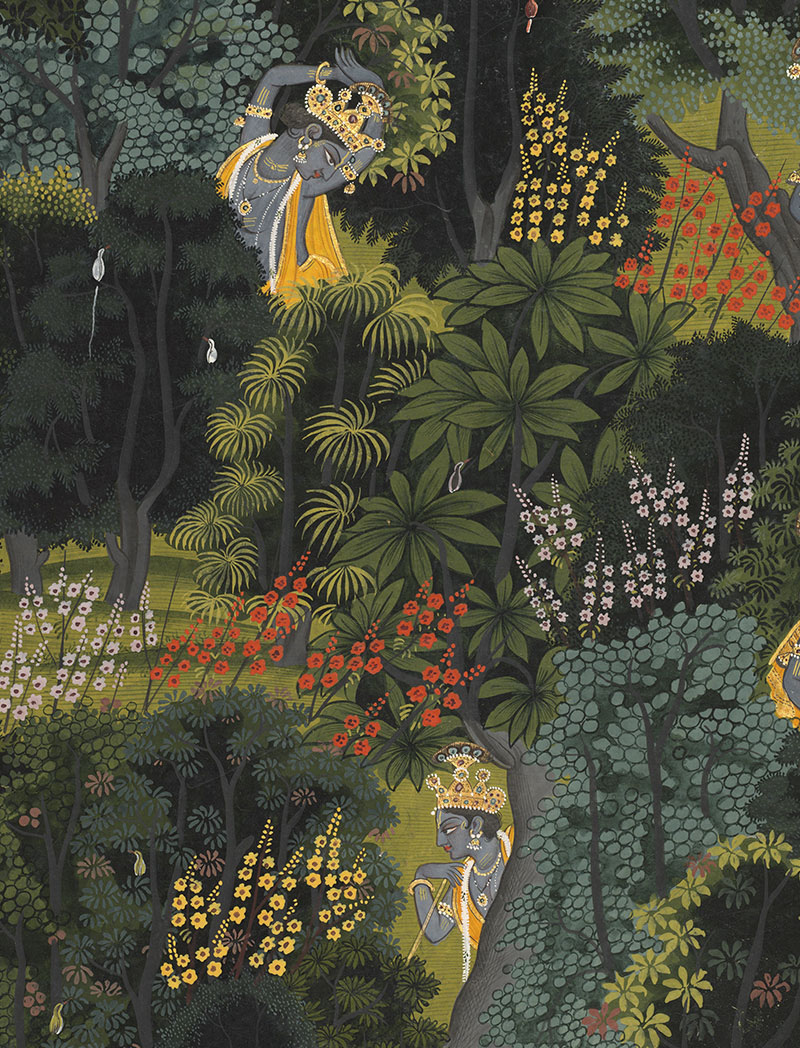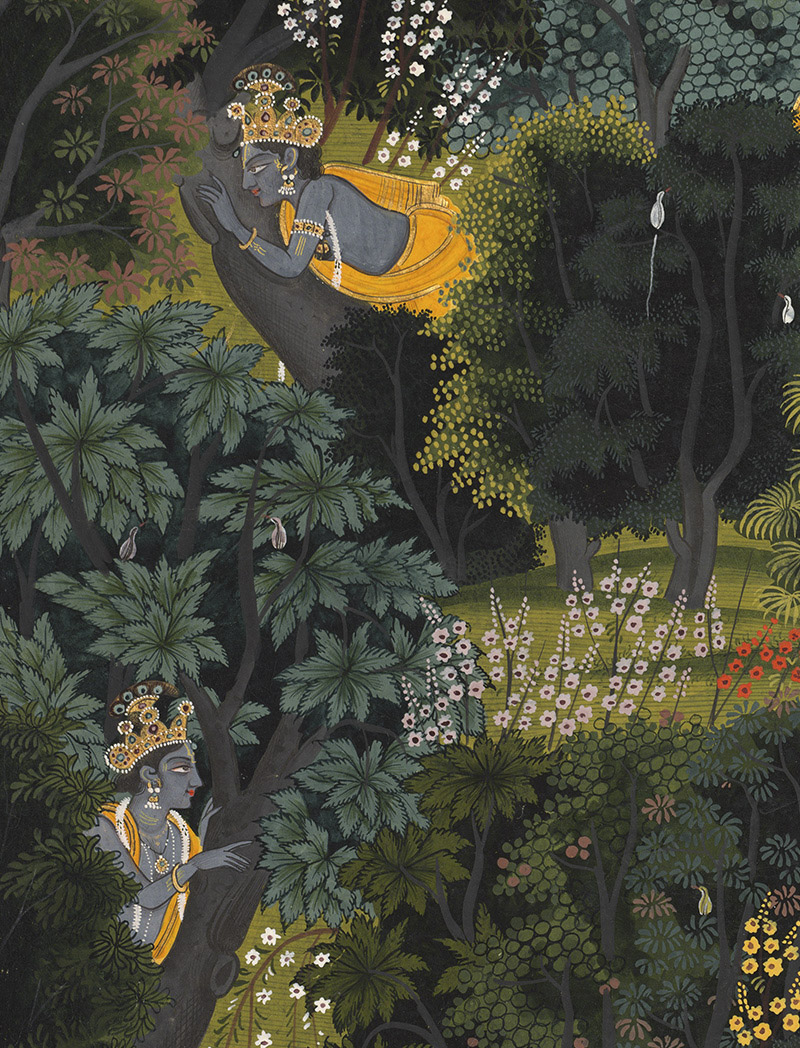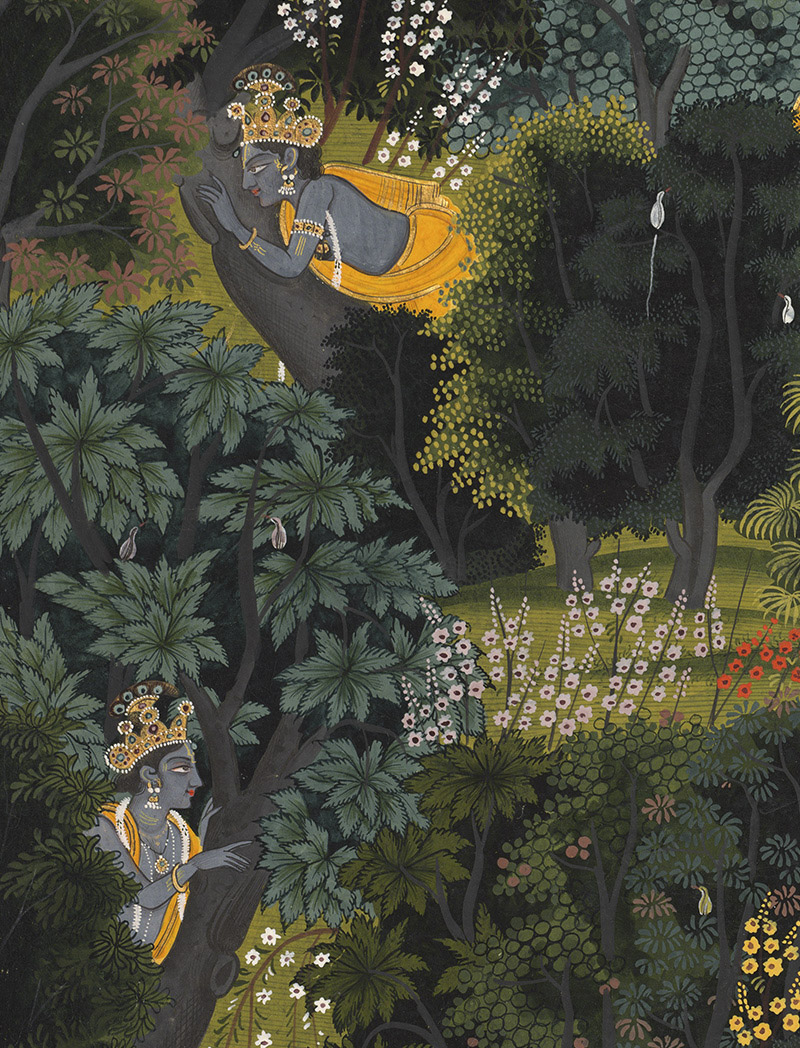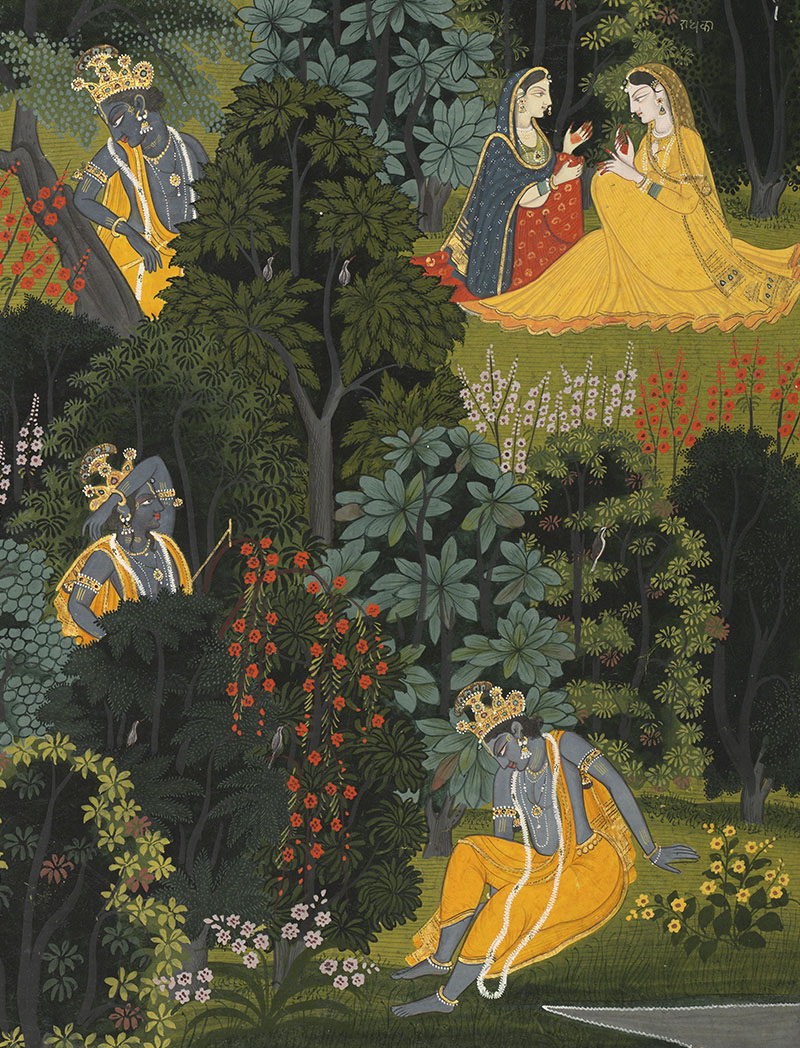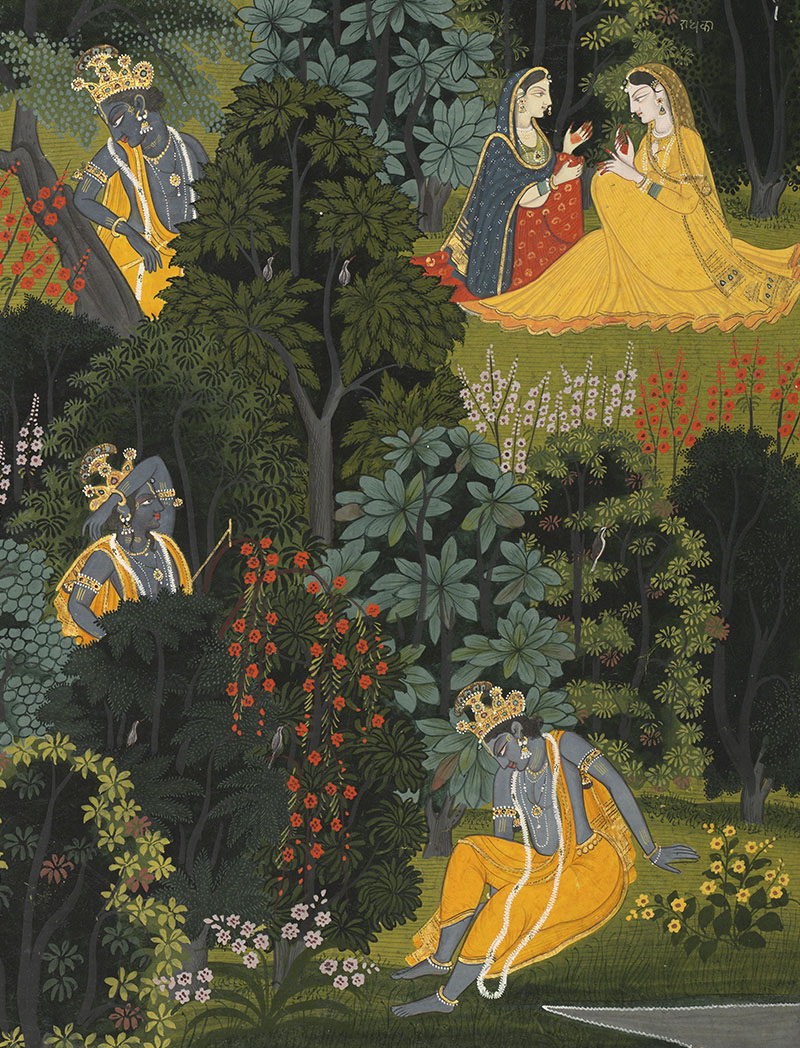 A verse from the Gita Govinda, inscribed on the verso contextualises the scene. It expresses how Krishna recognises Radha's love as the highest form of devotion and searches for her, repenting his mistakes. Therefore, through its stylisation, graceful figurative portrayals and balanced composition, "Krishna's Longing for Radha" echoes the lyricism of the text it represents.