Did you know that the French were the first to commission drawings and paintings of architectural structures in India?
While architectural drawings of Indian monuments became popular with the British, the Palais Indiens (Indian Palaces) album was a pioneering effort in this genre. The album was commissioned by Jean-Baptiste Gentil, a military officer who served in the French East India Company or Compagnie des Indes Orientales, and spent nearly twenty-six years in India since his arrival in Pondicherry in 1752. Subsequently, Gentil lived in Hyderabad, Bengal, and later in Awadh (present-day Uttar Pradesh), where he served the Nawab, Shuja-ud-Daula, as an adviser, helping him draw up plans against the British. The Nawab awarded him with the title of French Resident of the courts at Awadh and Gentil continued to serve Awadh in a military, political and strategic capacity until 1775. Gentil stayed another three years in India, in Chandernagore (present-day Chandannagar, West Bengal), eventually returning to France in 1778.
Executed in 1774, the Palais Indiens drawings include elevations and plans of palaces, mosques, forts, mausoleums and garden complexes across north India, including the Jama Masjid and Safdarjung's tomb in Delhi; Dara Shikoh's palace in Agra; and Shuja-ud-Daula's palace in Faizabad.
We have limited information about the artists who executed the illustrations, although it is likely that manuscript painters from across Delhi, Agra, and Faizabad were involved in making them. In some of Gentil's writings, he mentions a few artists — Mihr Chand, Nevasilal and Mahan or Mohan Singh — by name. Despite the distinct styles employed by these artists in their other works, the Palais Indiens drawings reflect relative uniformity and a consistent format.
Each painting has an accompanying explanatory inscription that includes details about the owner or patron of a building, its location, and the materials used in its construction. Such detail was also common in the other works that Gentil commissioned outside of the Palais Indiens drawings. One such work is the Gentil Album — comprising 58 paintings — which is now held at the Victoria & Albert Museum in London.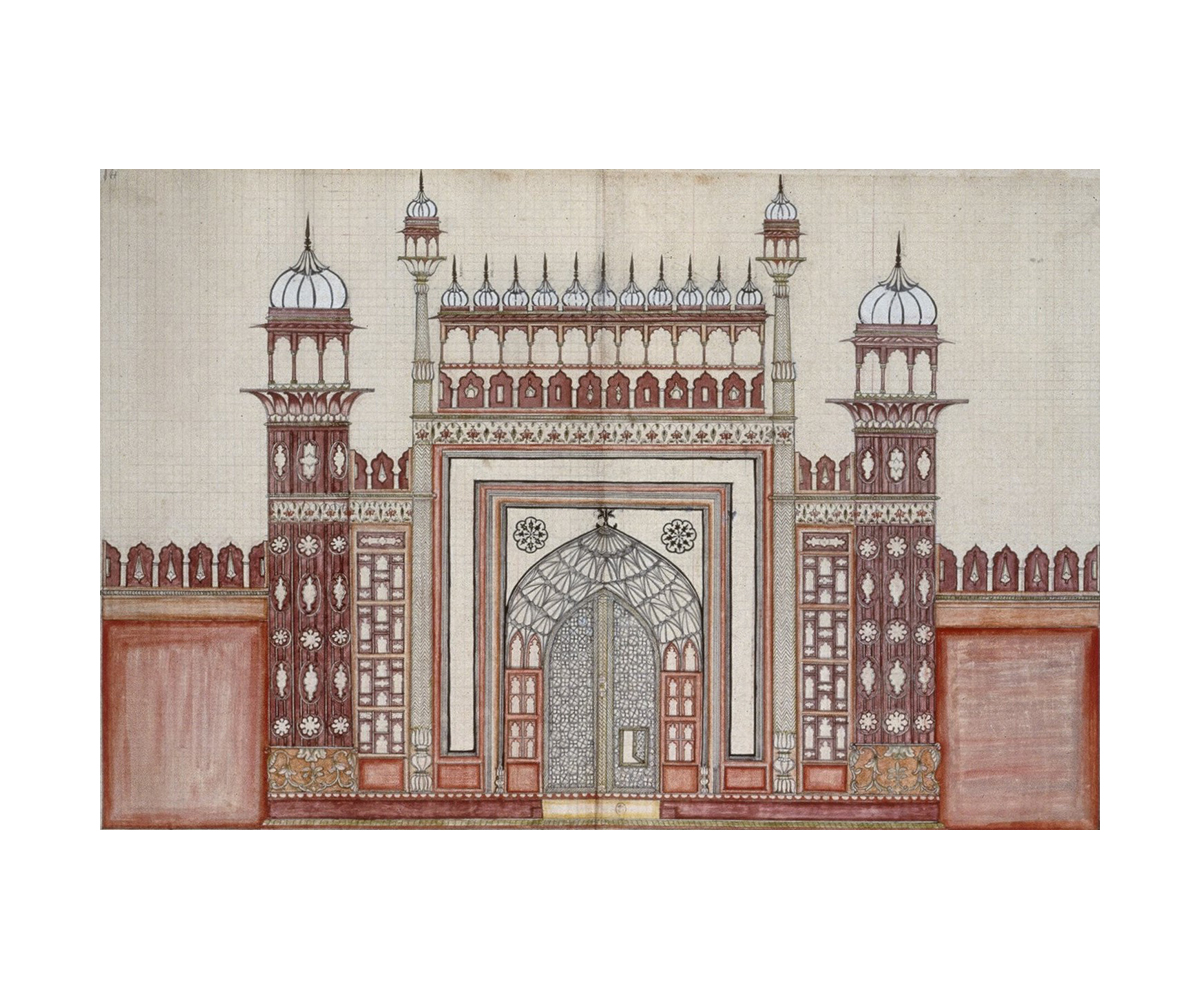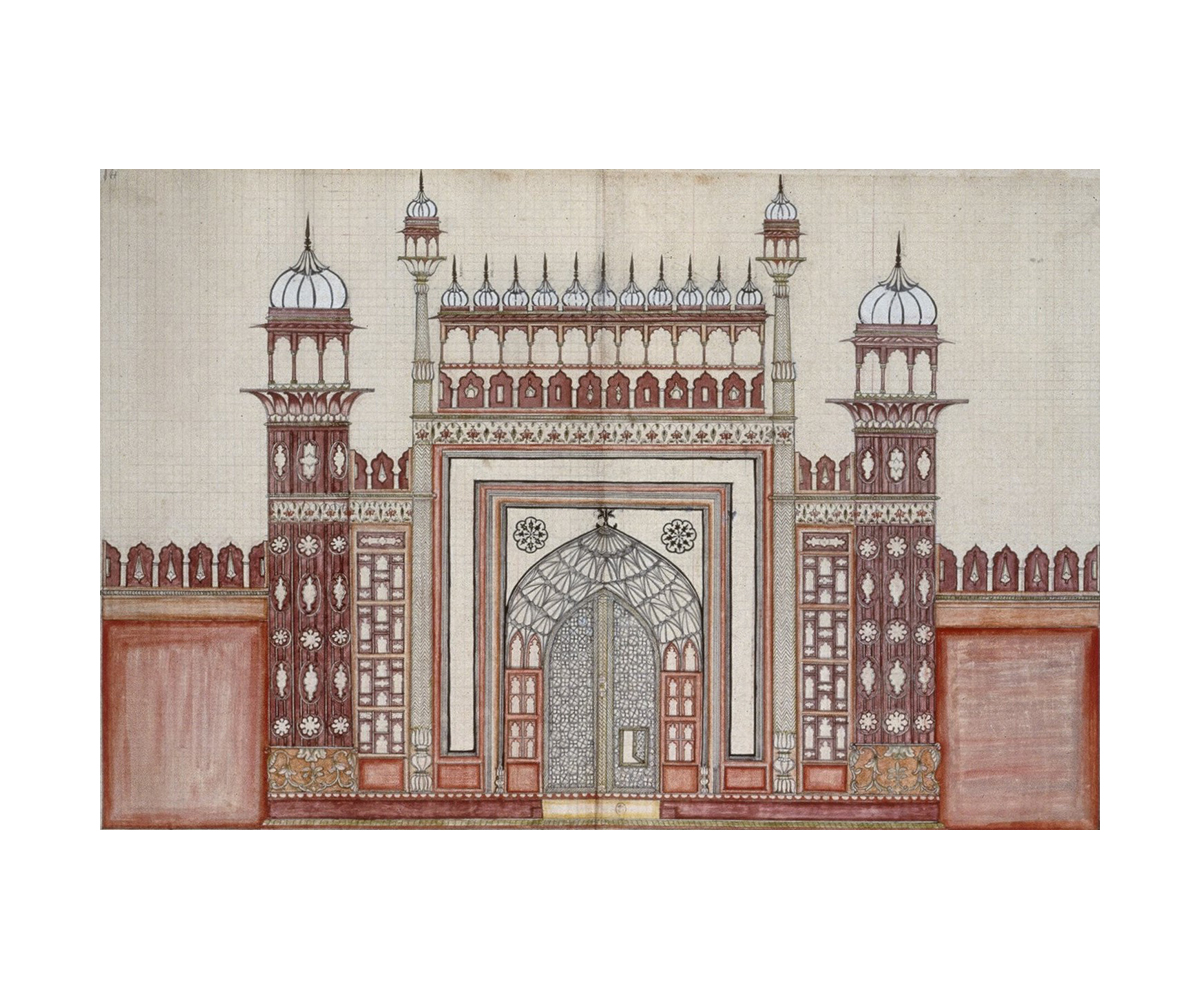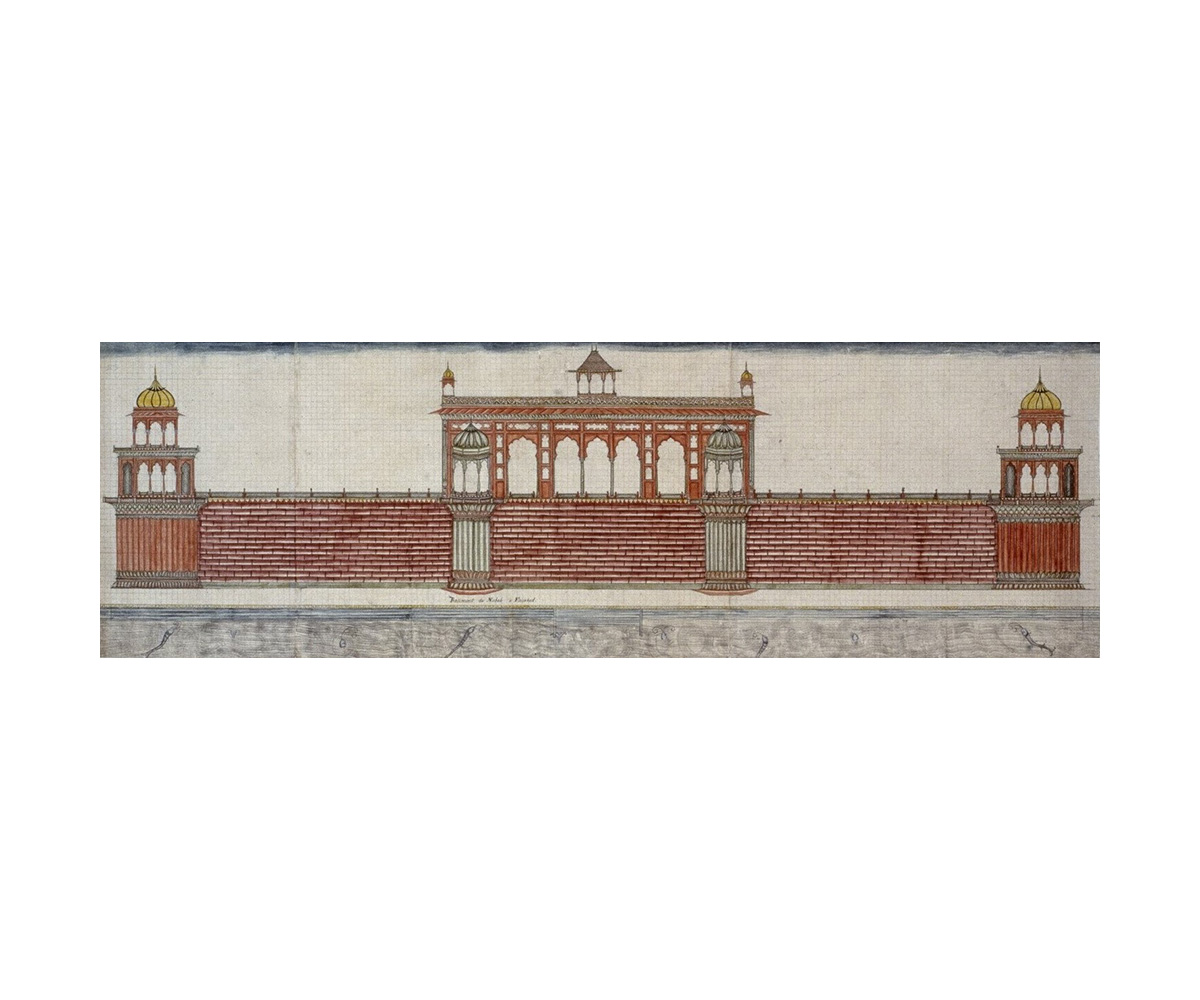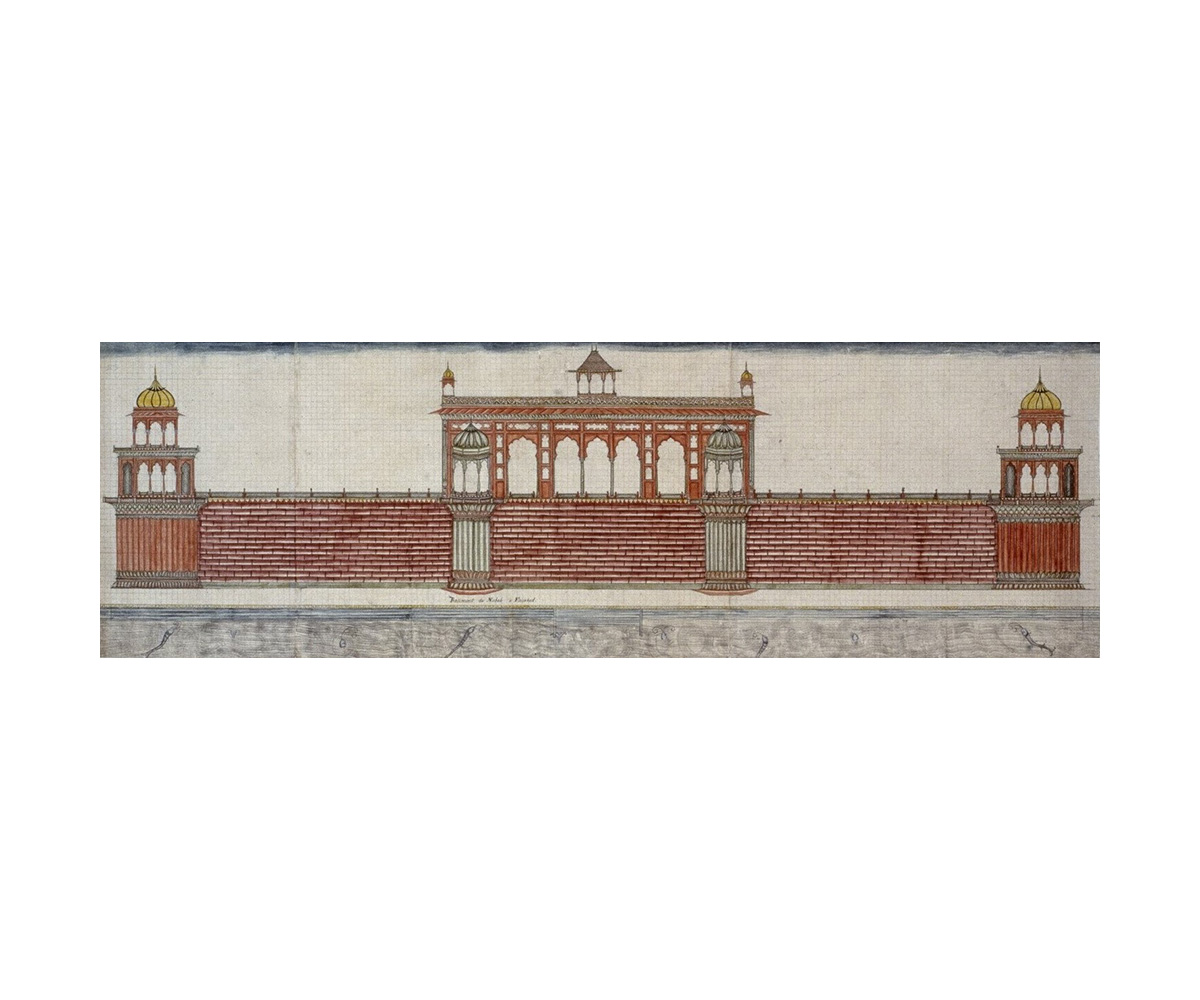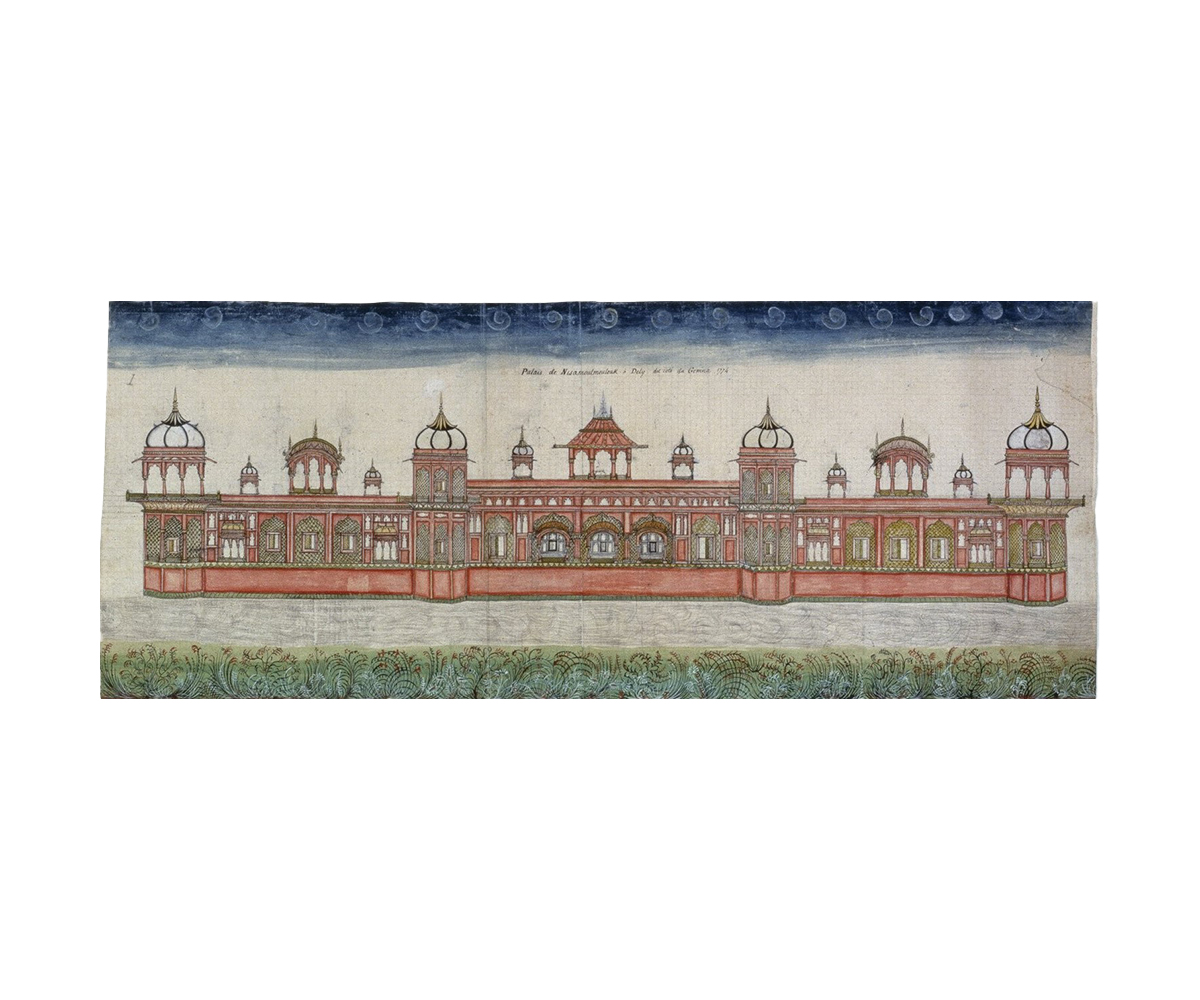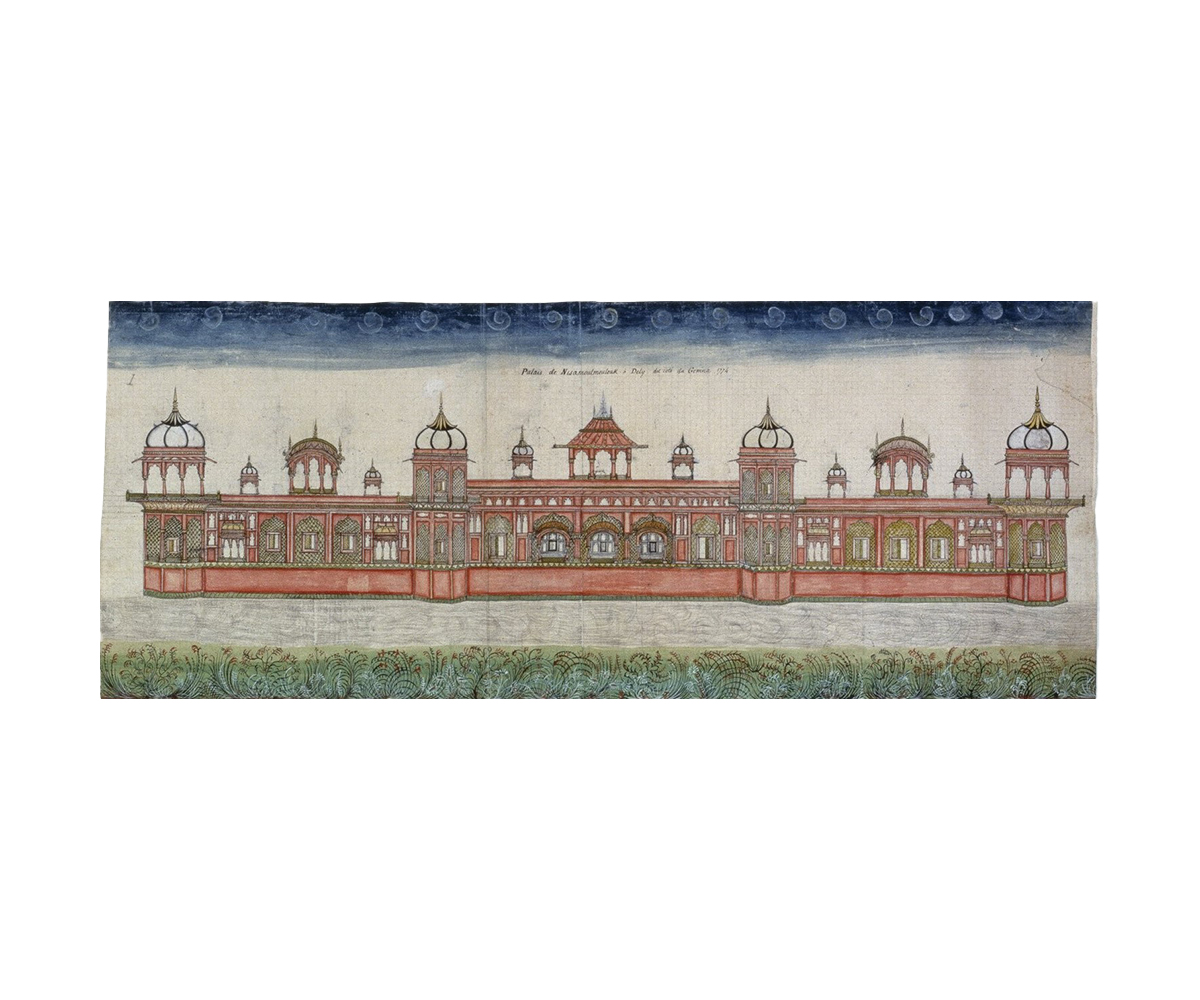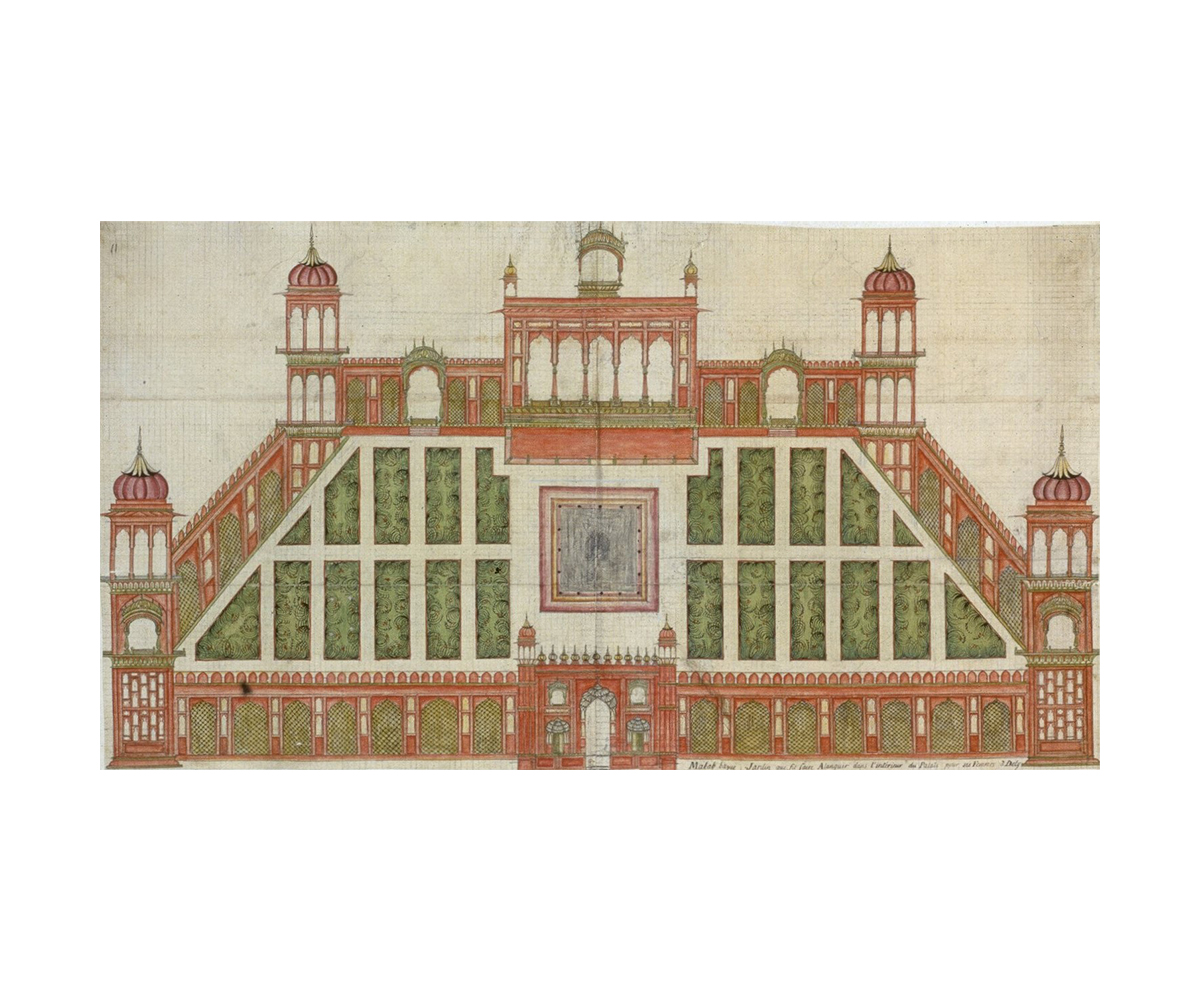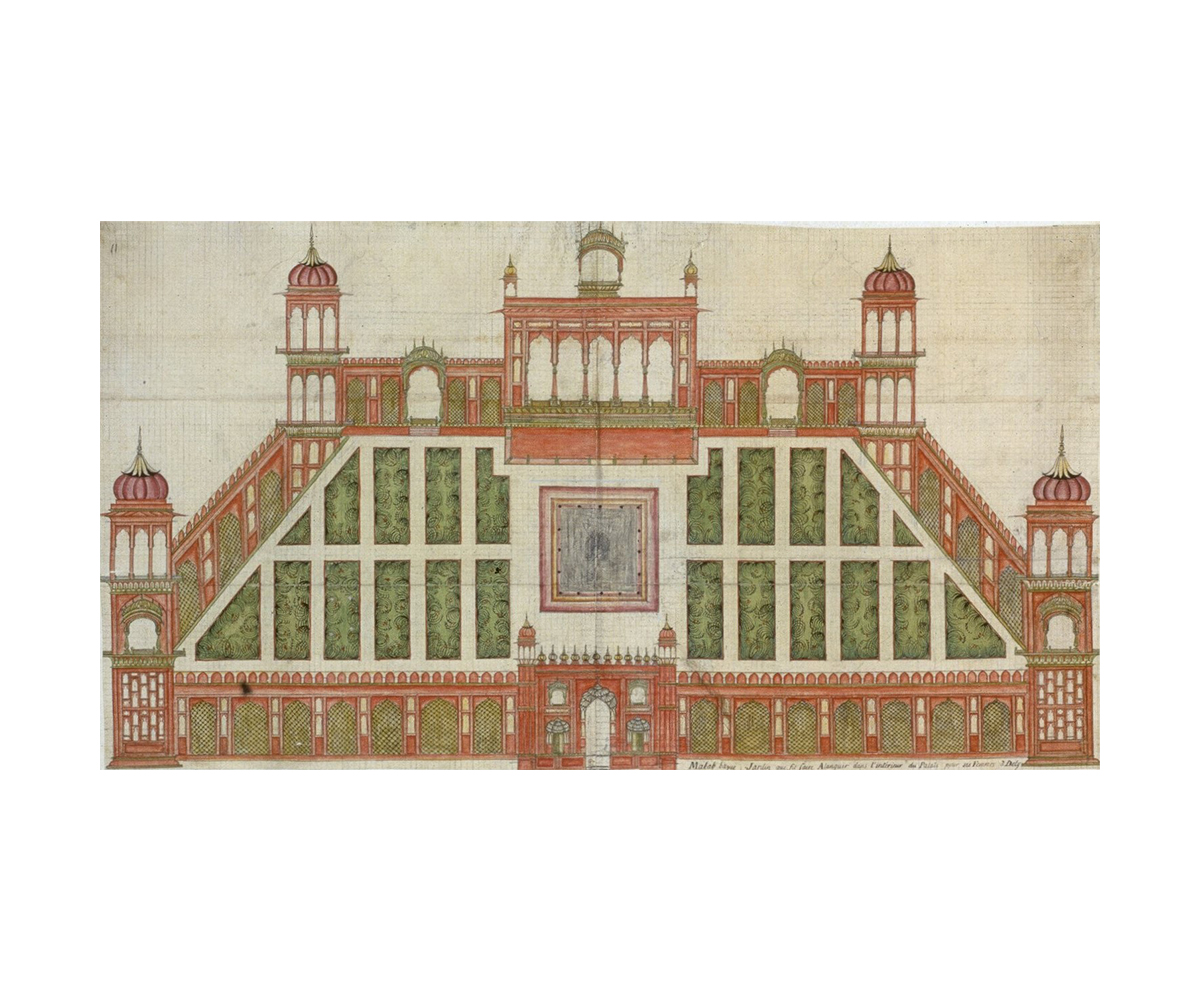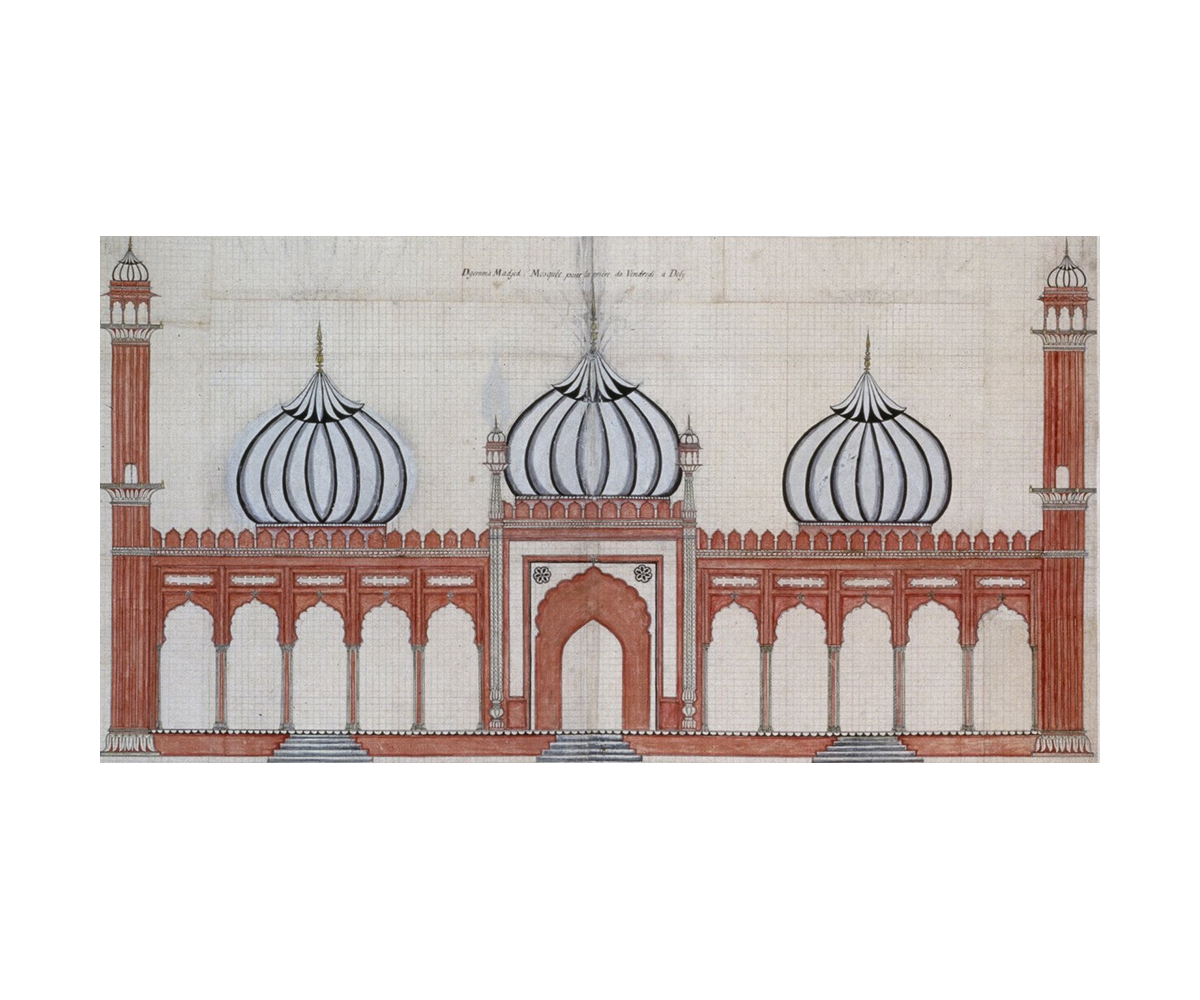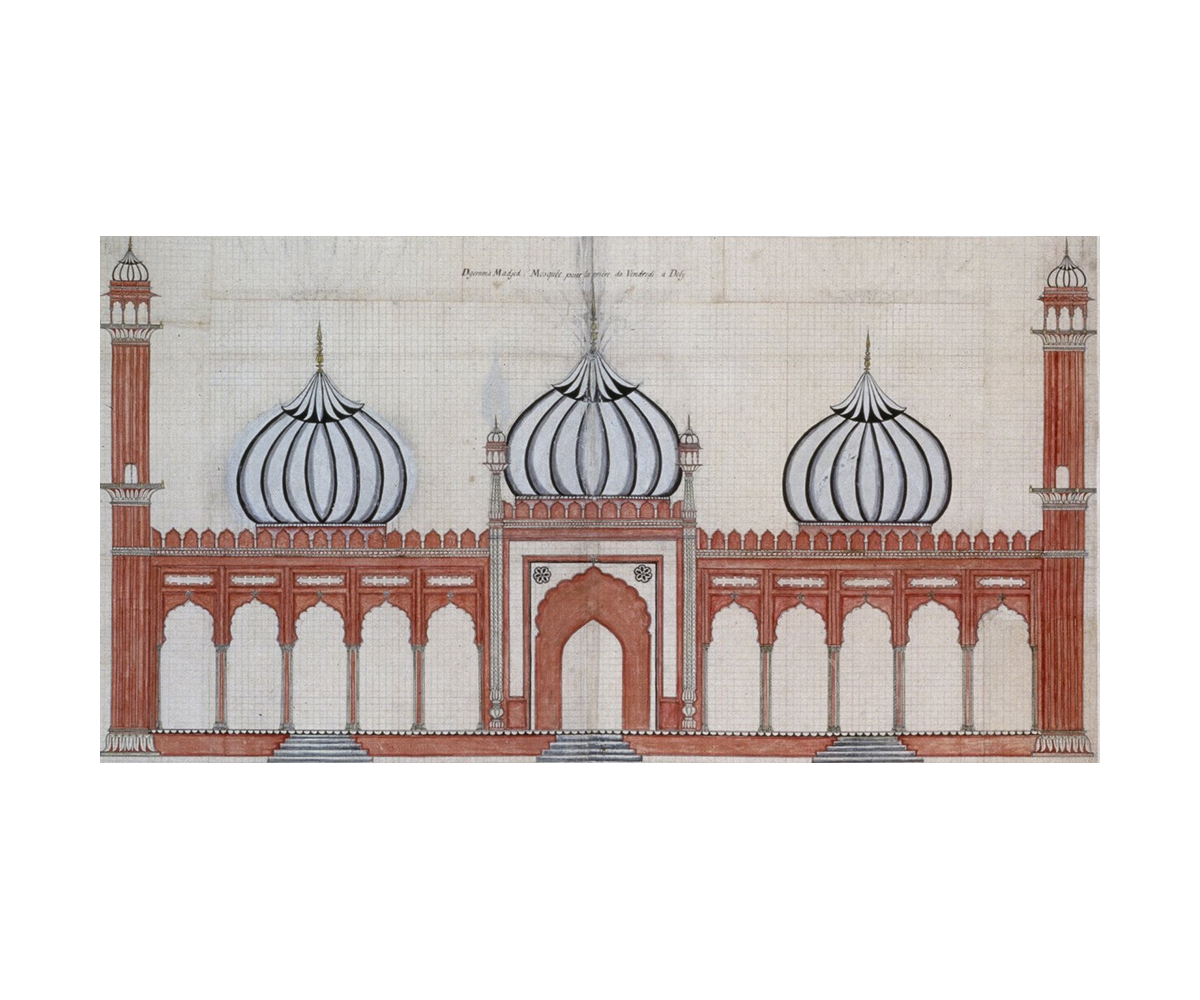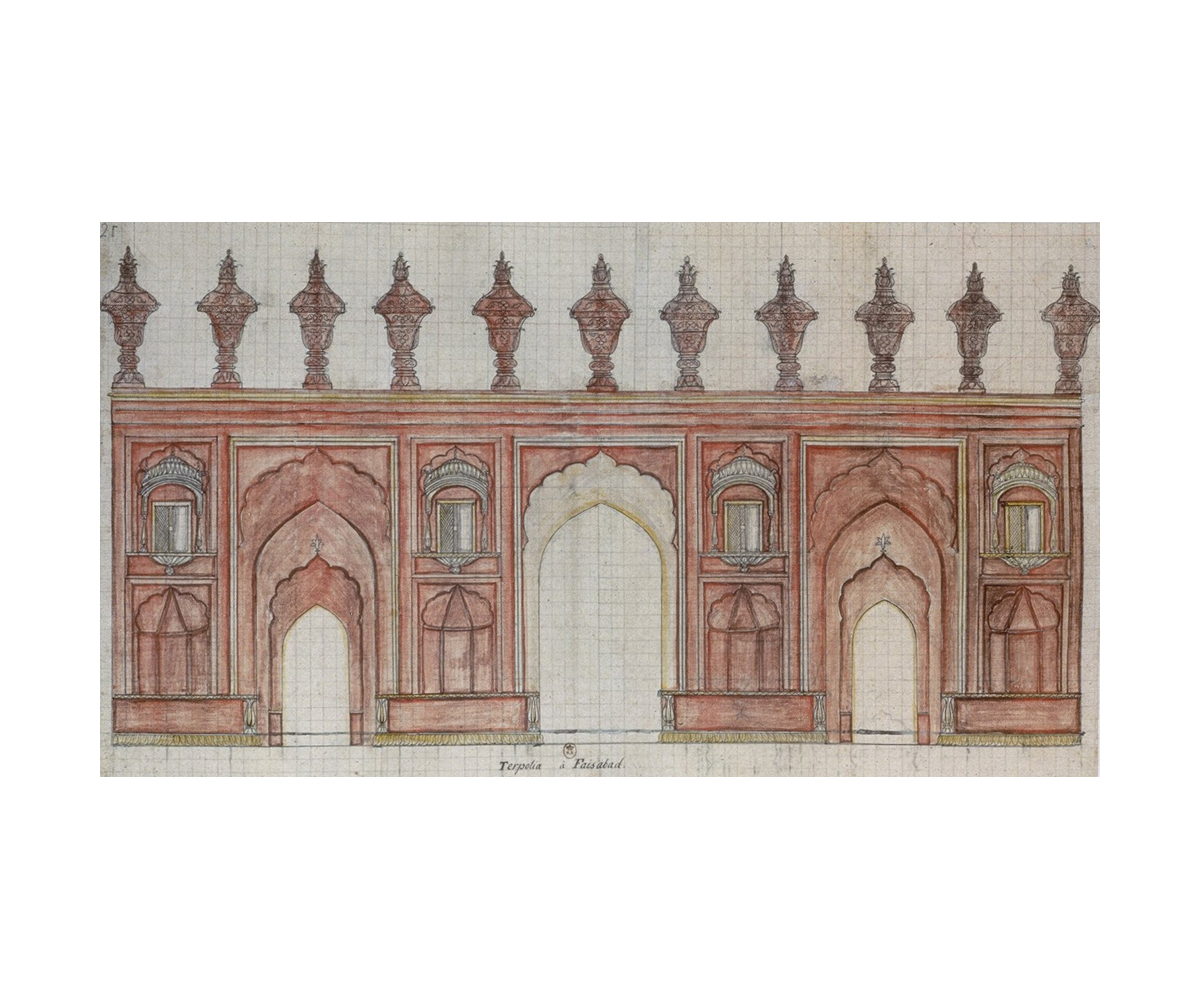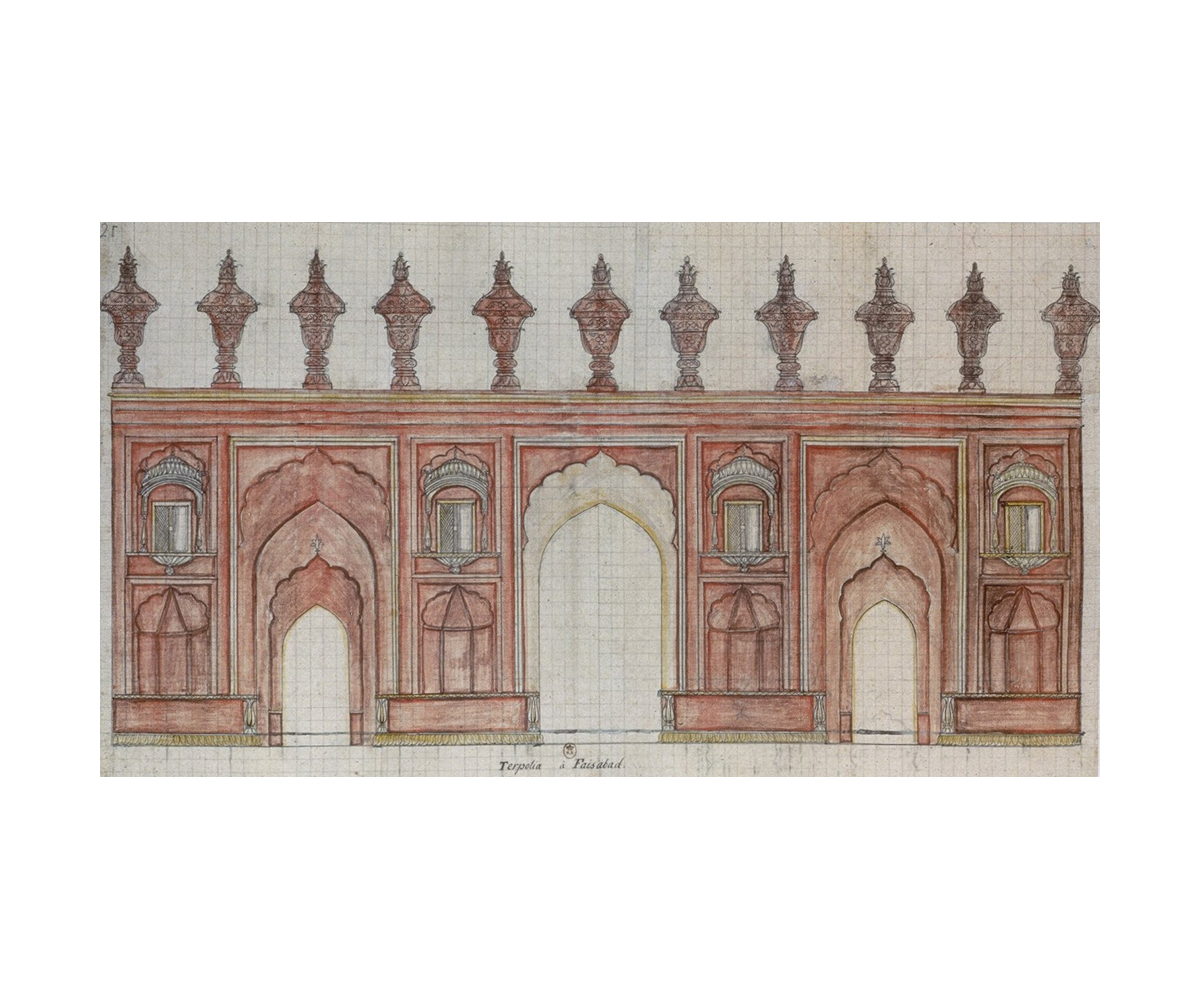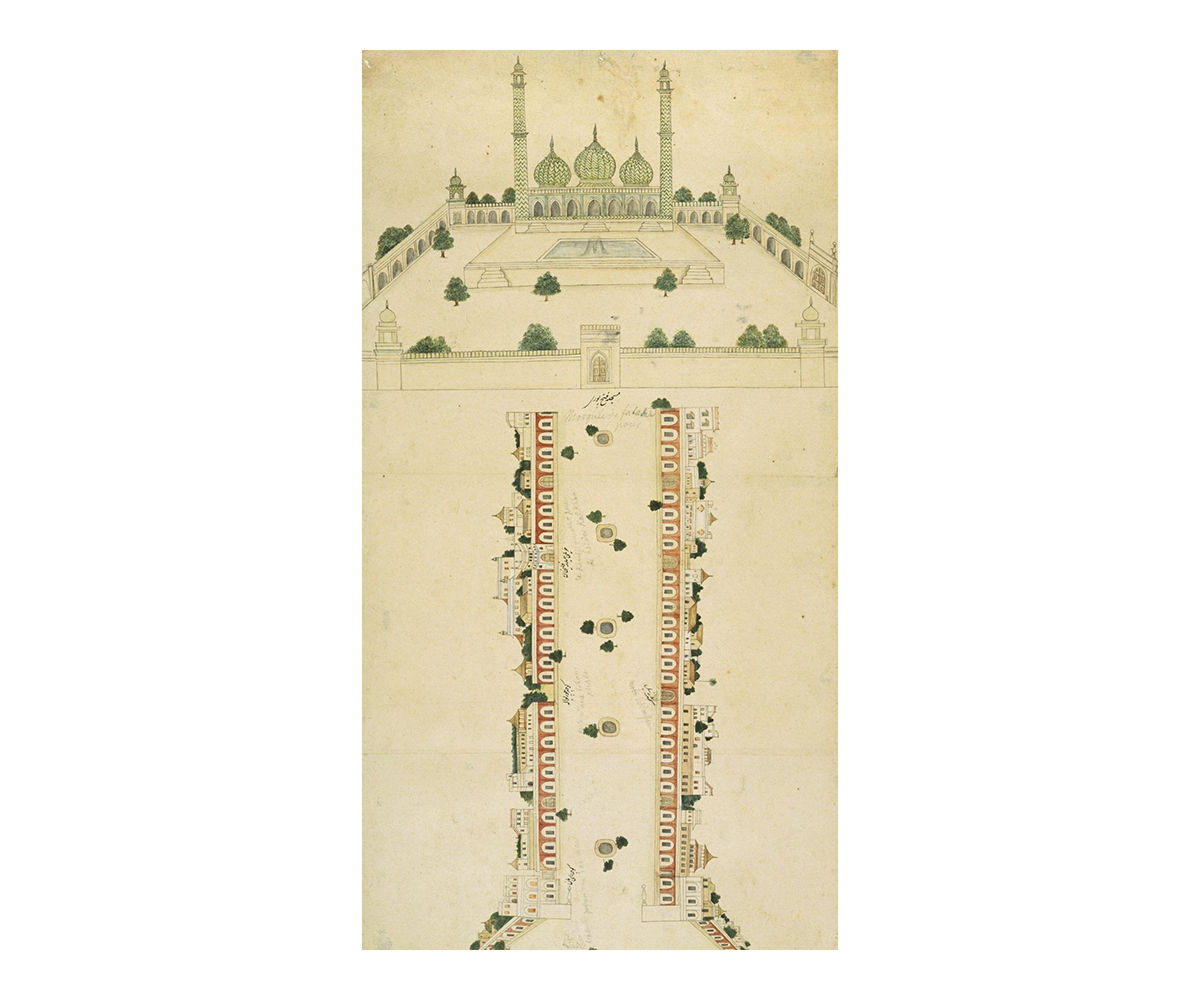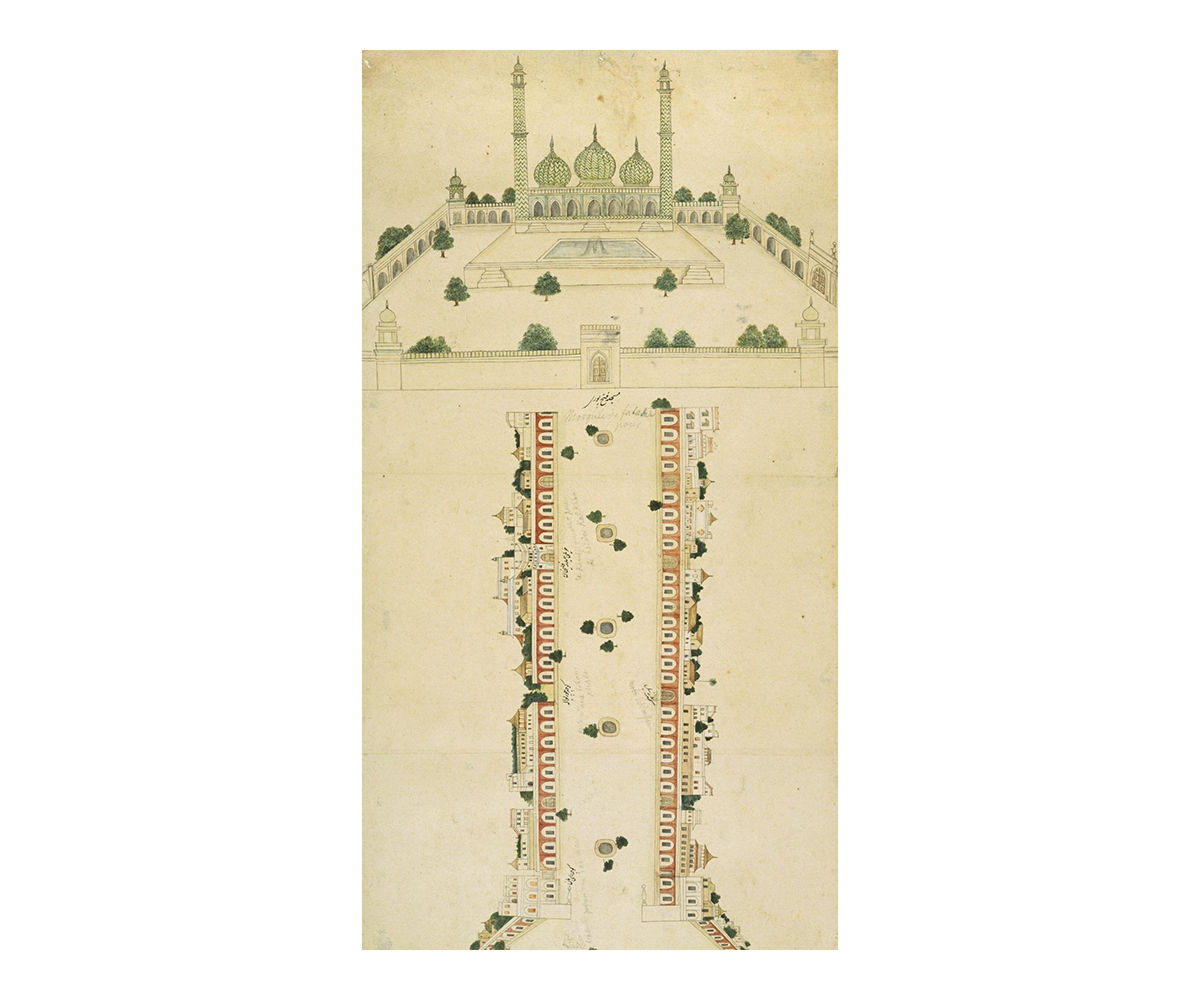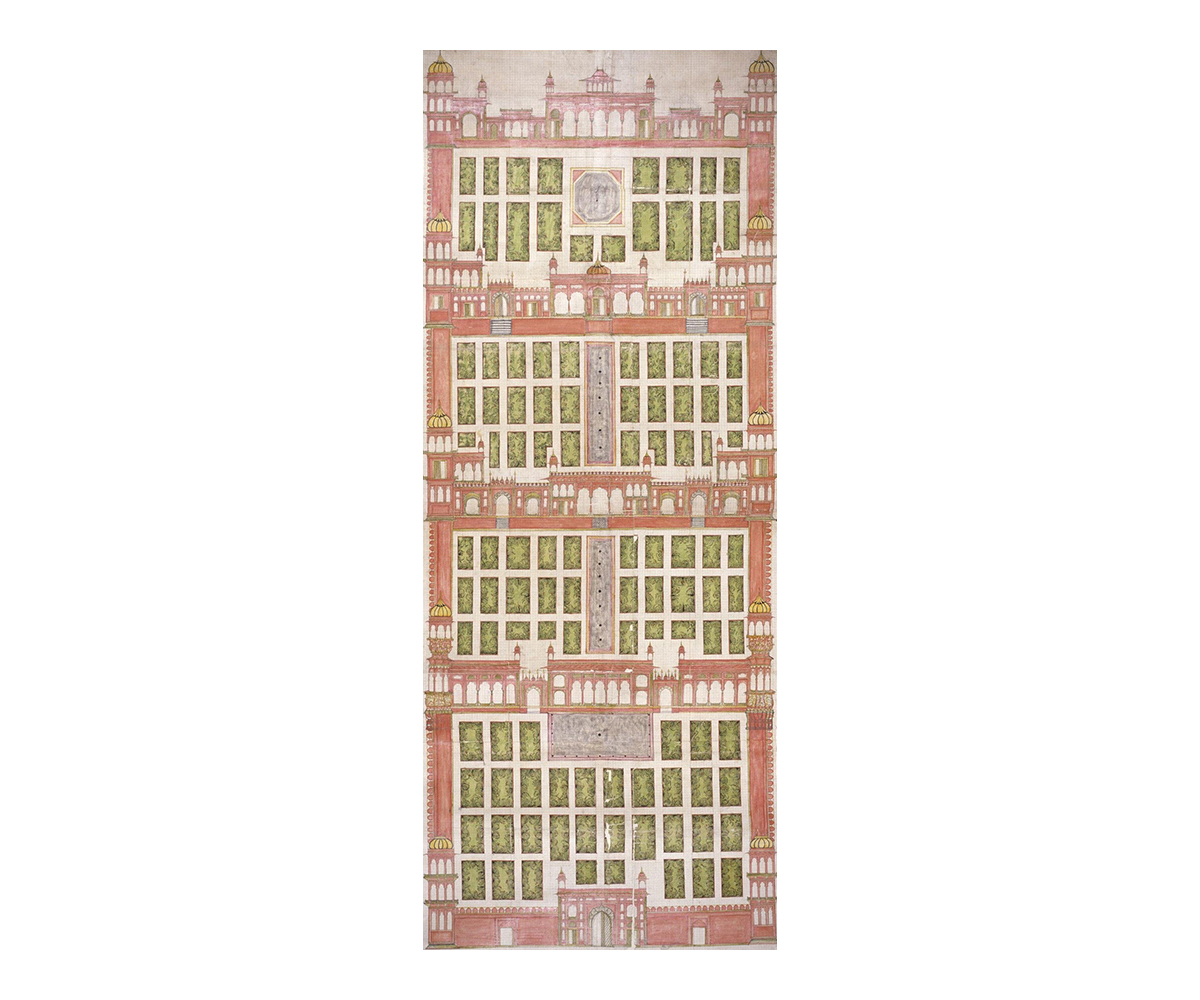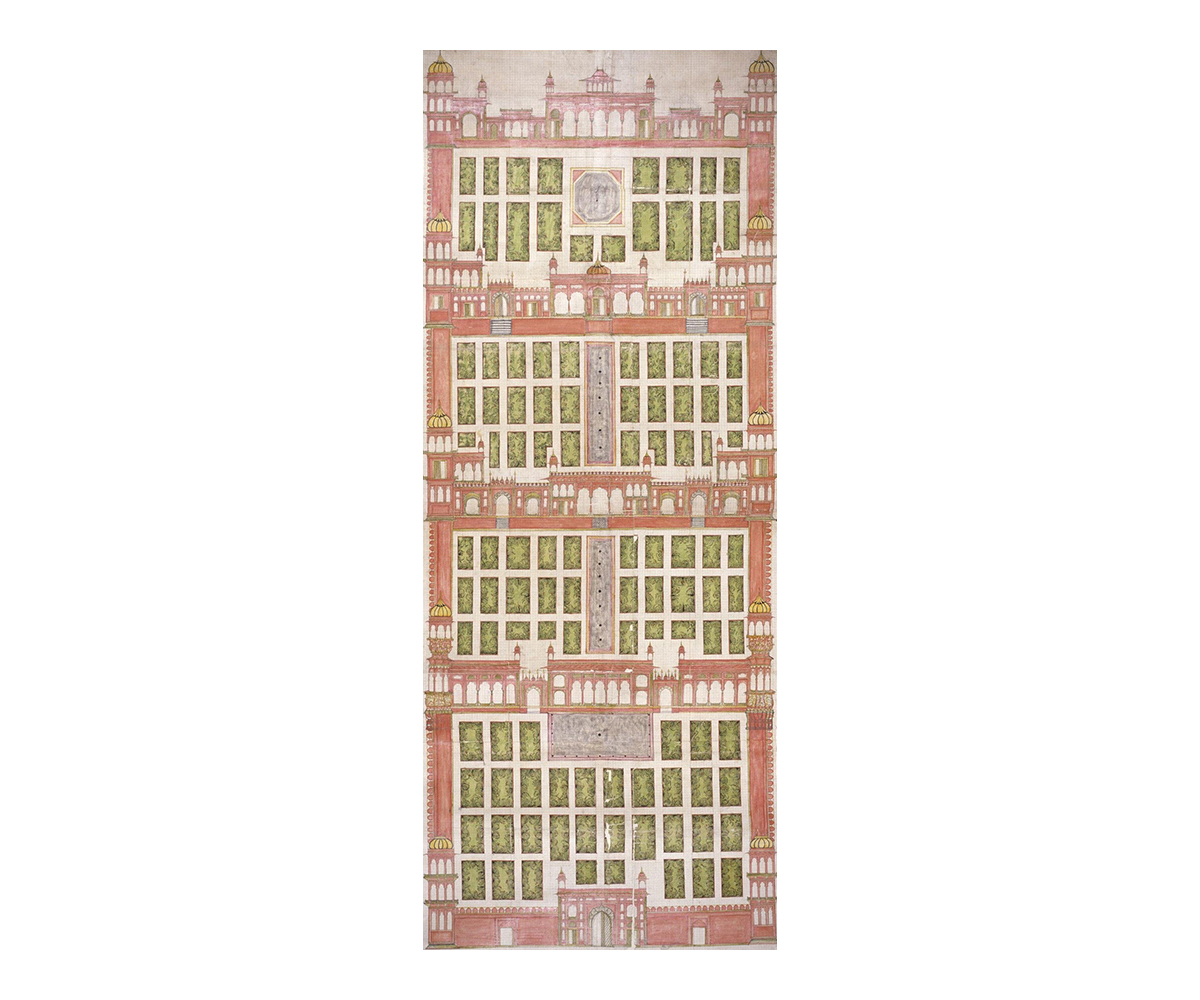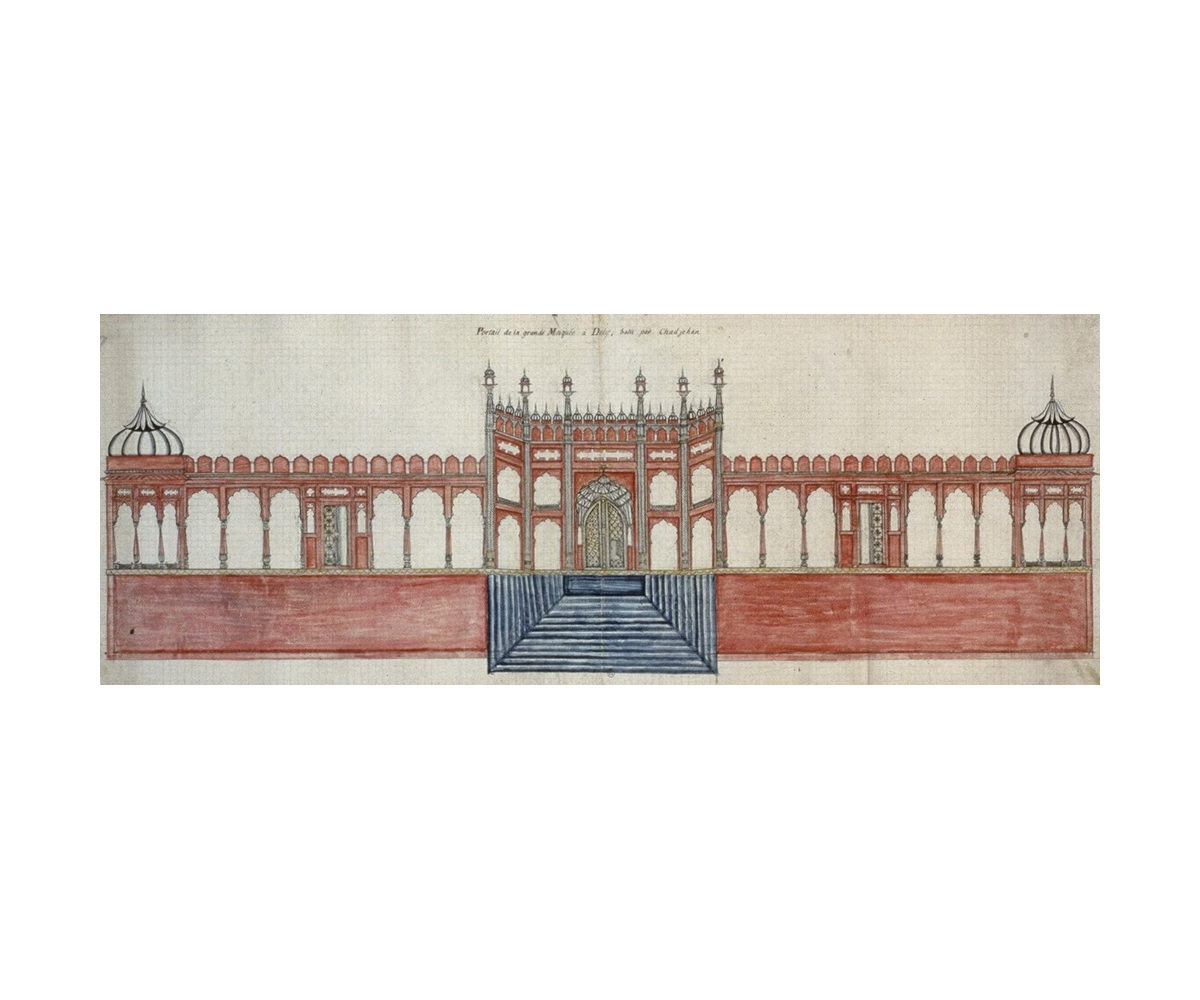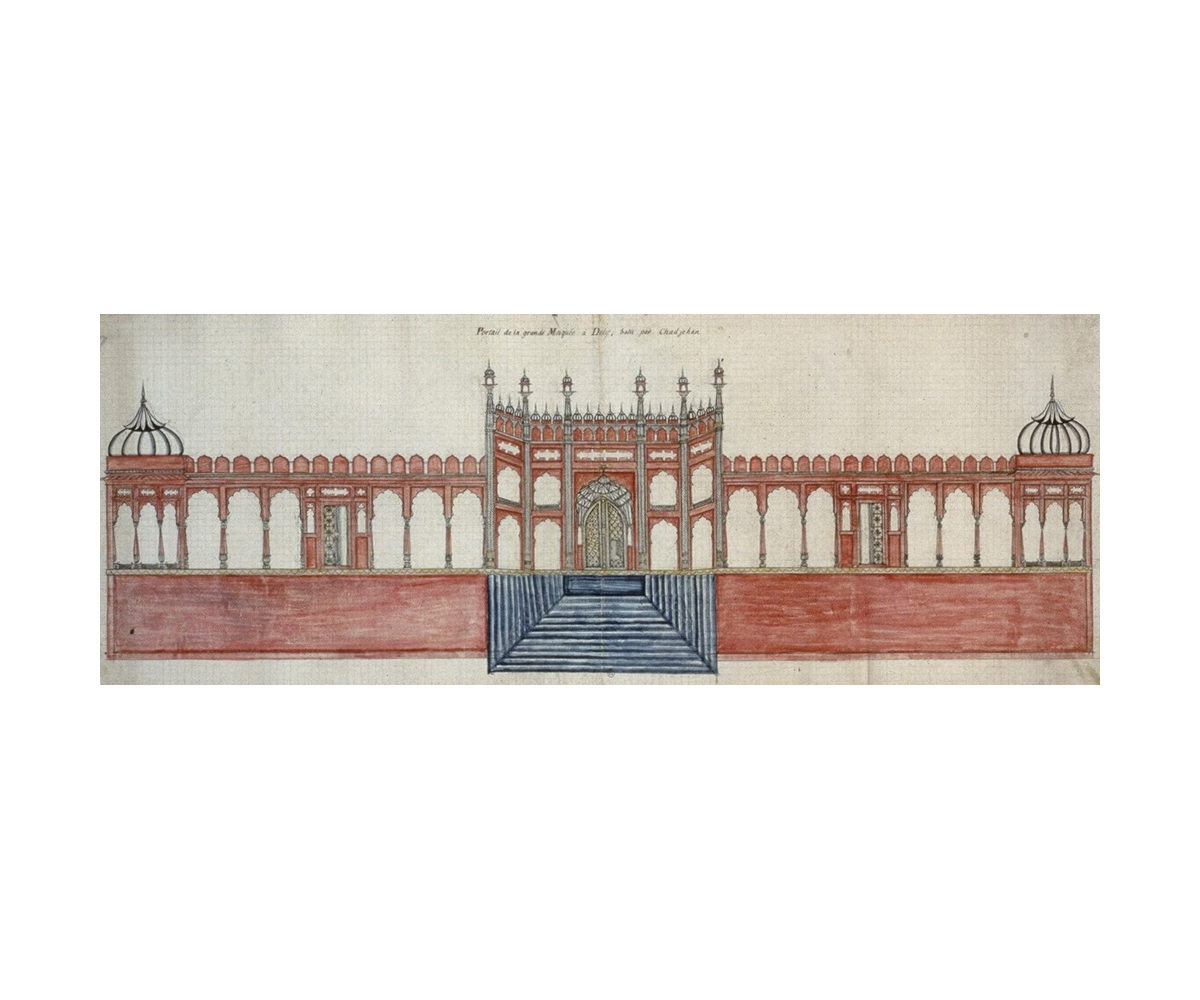 According to scholar and researcher Chanchal Dadlani, Gentil actively participated in the making of these drawings by introducing the artists to French cartographical and visual traditions. Consequently, because the commissioned artists were exposed to both French and Indian conventions of image-making, they developed a heterogeneous art style derived from French and indigenous visual traditions. The use of a gridded base reflects a clear French influence, echoing the contemporaneous maps of the French East India Company that recorded French expansion plans in India. Seventeenth– and eighteenth-century Mughal and Rajput miniature paintings also inform the drawing style, notably in the use of a warm colour palette and non-representational landscape elements such as stylised swirls to depict clouds and rudimentary depictions of trees and plants.
All the drawings in the album followed a specific colour palette — influenced by the colours used in Indian painting traditions — with the main building rendered in red and accented in shades of yellow, gold, green, and black. Plans for monuments and gardens also used a set colour scheme, with red lines indicating walls and green squares depicting columns. The images were characterised by sparse backgrounds, without human figures and limited landscapes, so the focus remains firmly on the architectural element.
Each drawing was rendered on hand-fabricated graph paper and was originally rolled, owing to its large size; measuring 1×2 metres, the drawings had to be unrolled to be viewed in their entirety. Dadlani sees this as an indication that these illustrations were meant for a limited audience, rather than mass distribution.
Gentil was keenly interested in the people of the land, their cultures, religious and secular customs and lifestyles, and over the twenty-six years of his tenure in India, he commissioned and collected numerous miniature and Company paintings. Of particular appeal to him was Mughal and contemporary architecture, which led to him commissioning the Palais Indiens. At the time of his return to France, his collection comprised more than fourteen albums, as well as over a hundred Persian, Arabic and Sanskrit manuscripts on law, poetry, and calligraphy, as well as numerous individual paintings, in addition to his own records of his stay in India. He presented part of it to the king, Louis XIV, and it later became part of the royal library. As of writing, most of these works are part of the Bibliothèque Nationale de France, Paris collection, with a few folios housed elsewhere.
Architectural drawings gained popularity in the subcontinent in the years following the Palais Indiens album, especially through the works of British artists such as Thomas and William Daniell. The Palais Indiens album, however, remains notable as one of the earliest European commissions of art that focus on Indian architecture and an important visual record of the French presence in India — a moment in history that seldom receives attention.