In seventeenth-century portraits made during the height of his success, we see Malik Ambar (1548–1626), a powerful military general who guarded Deccan regions for decades. Dressed elegantly in a white jama, shawl and turban, typically wielding daggers or swords, he exudes a regality that was unusual for his background.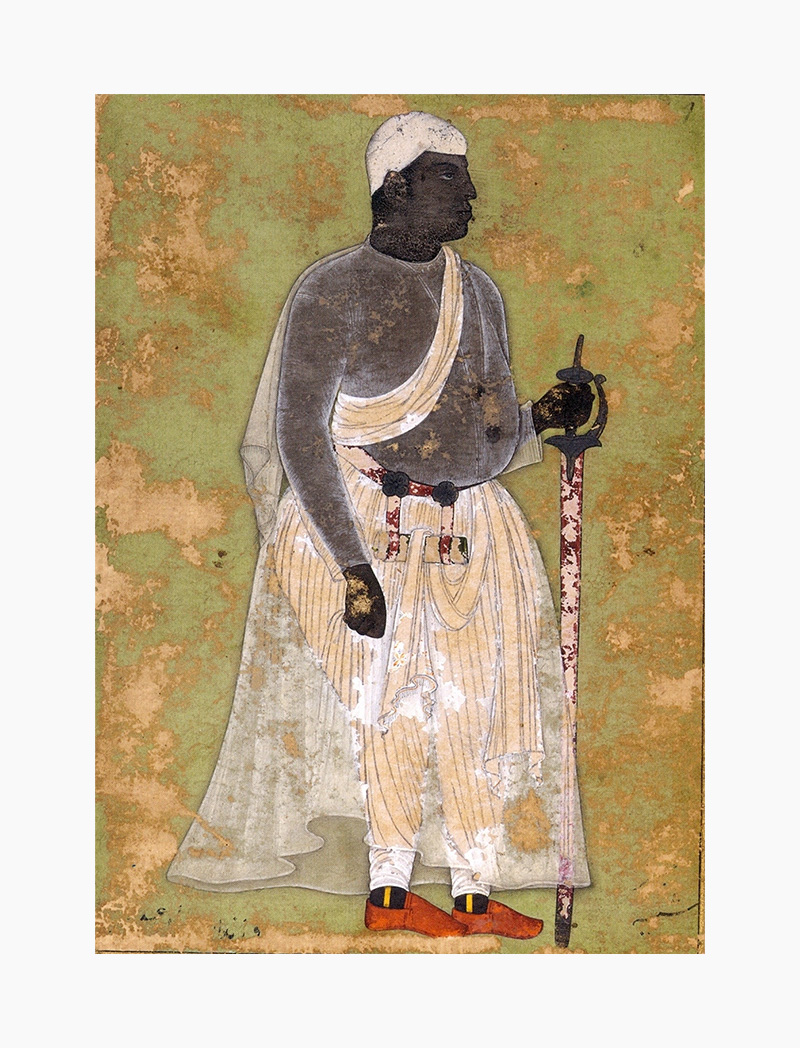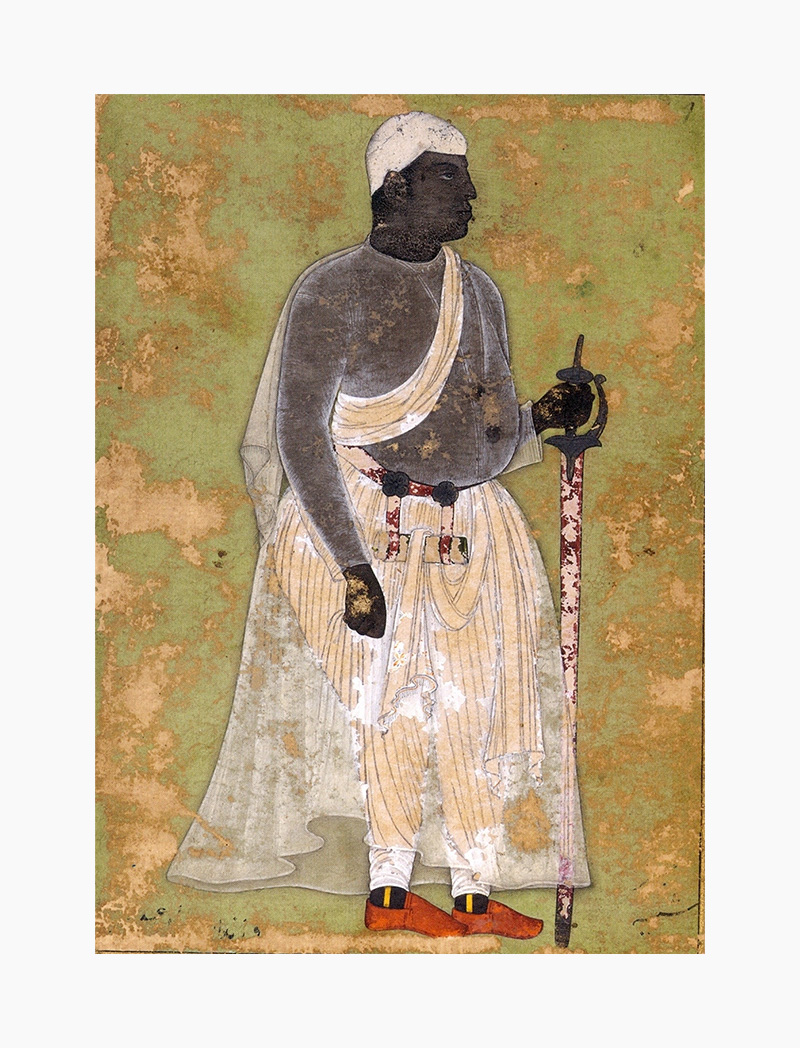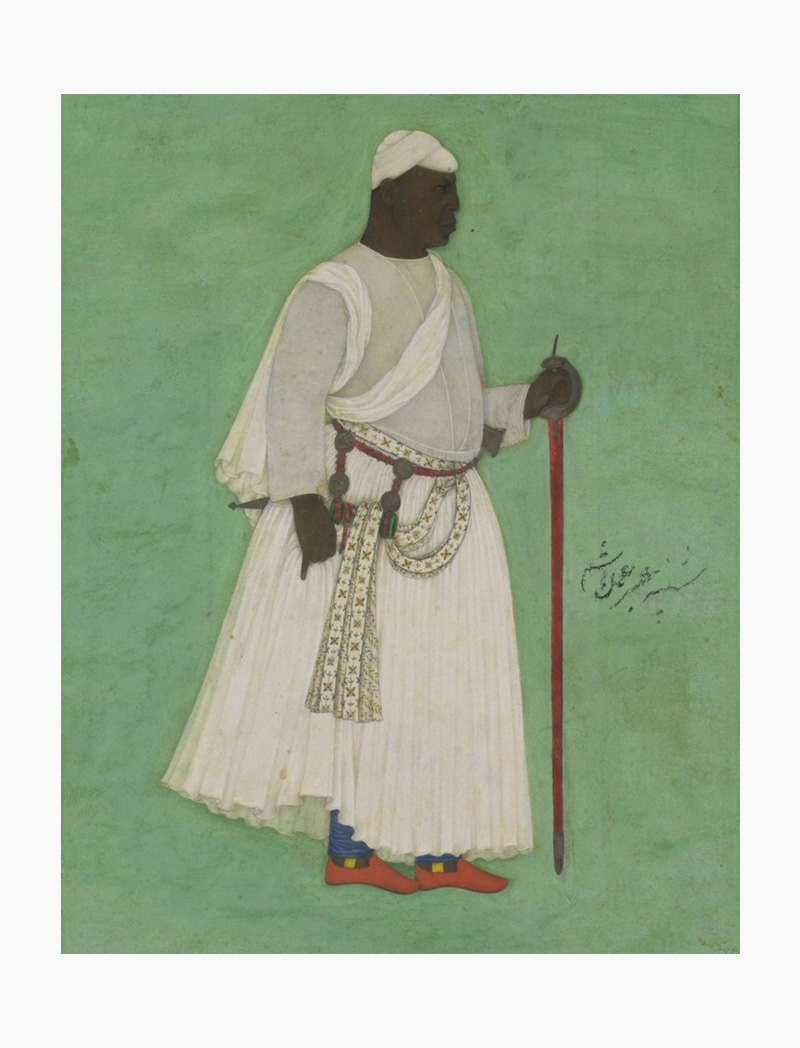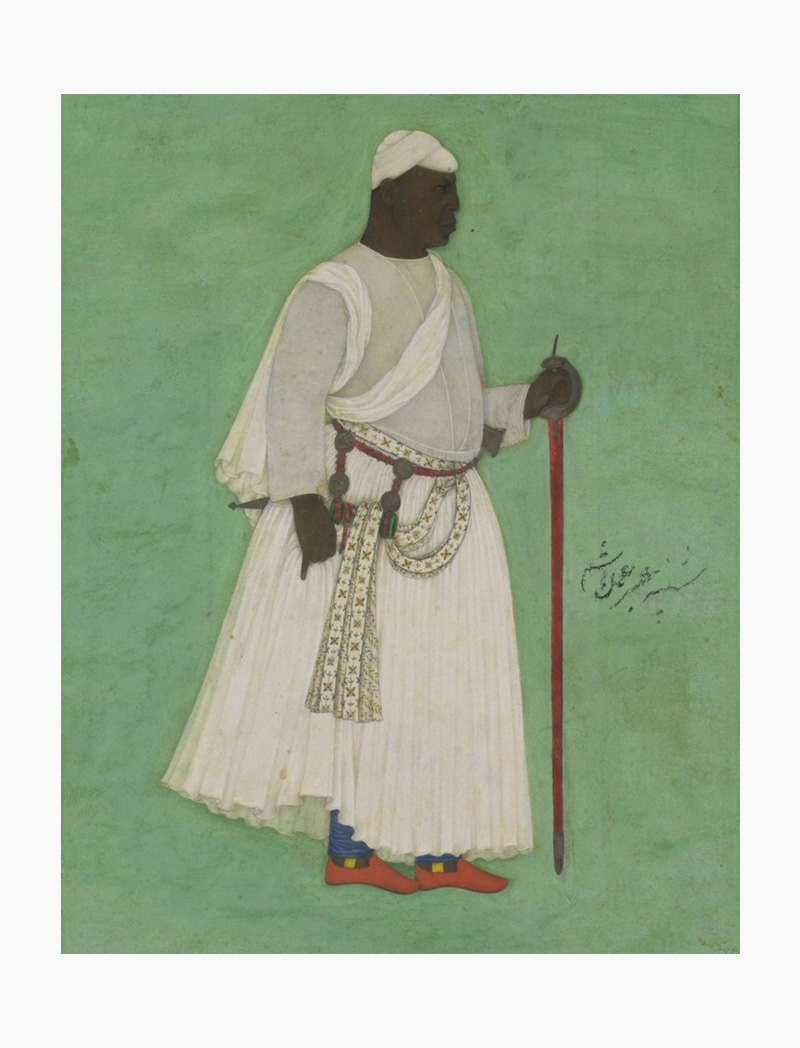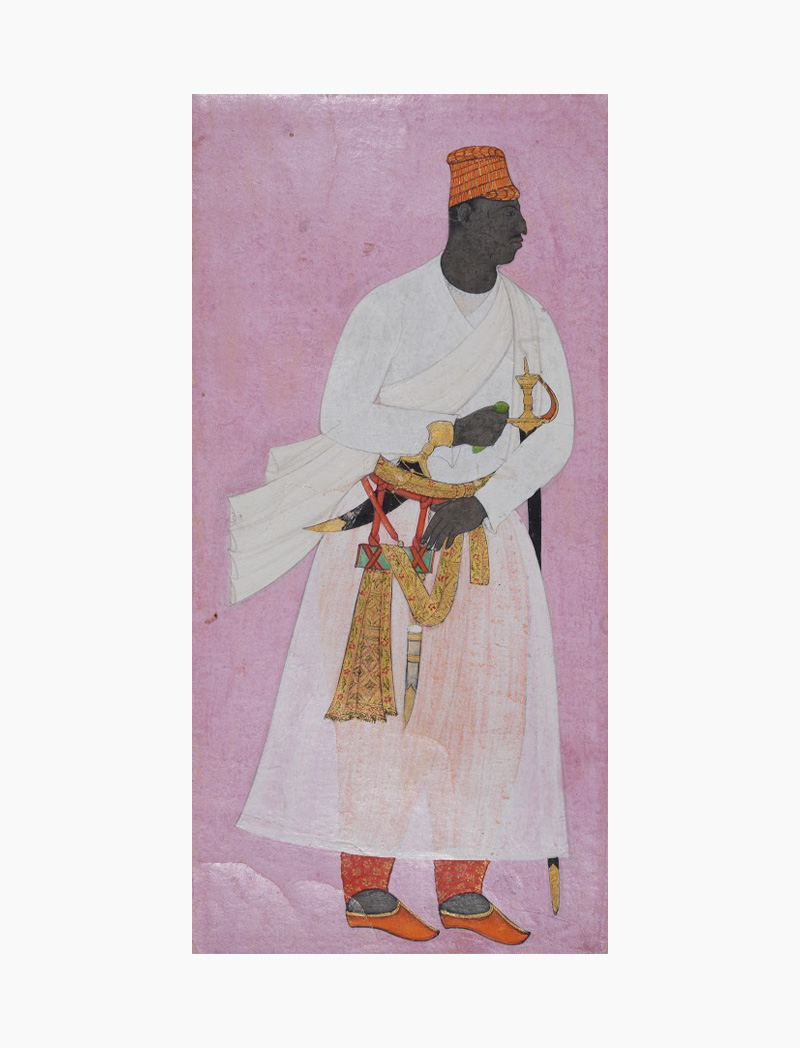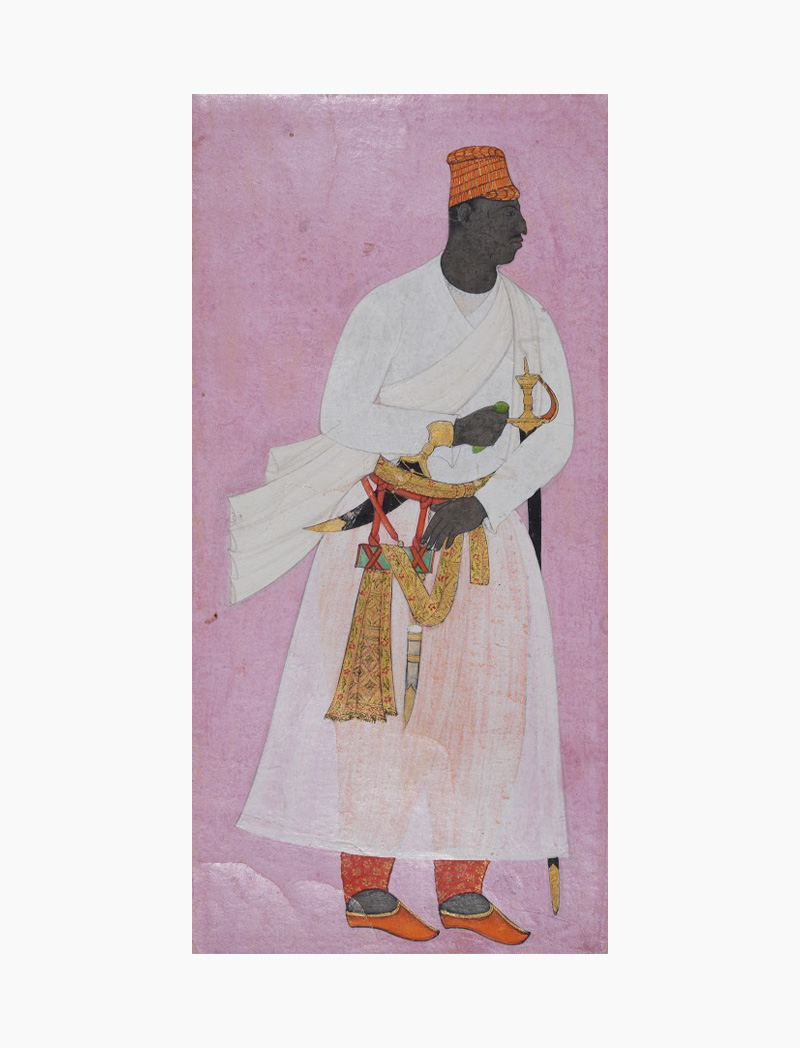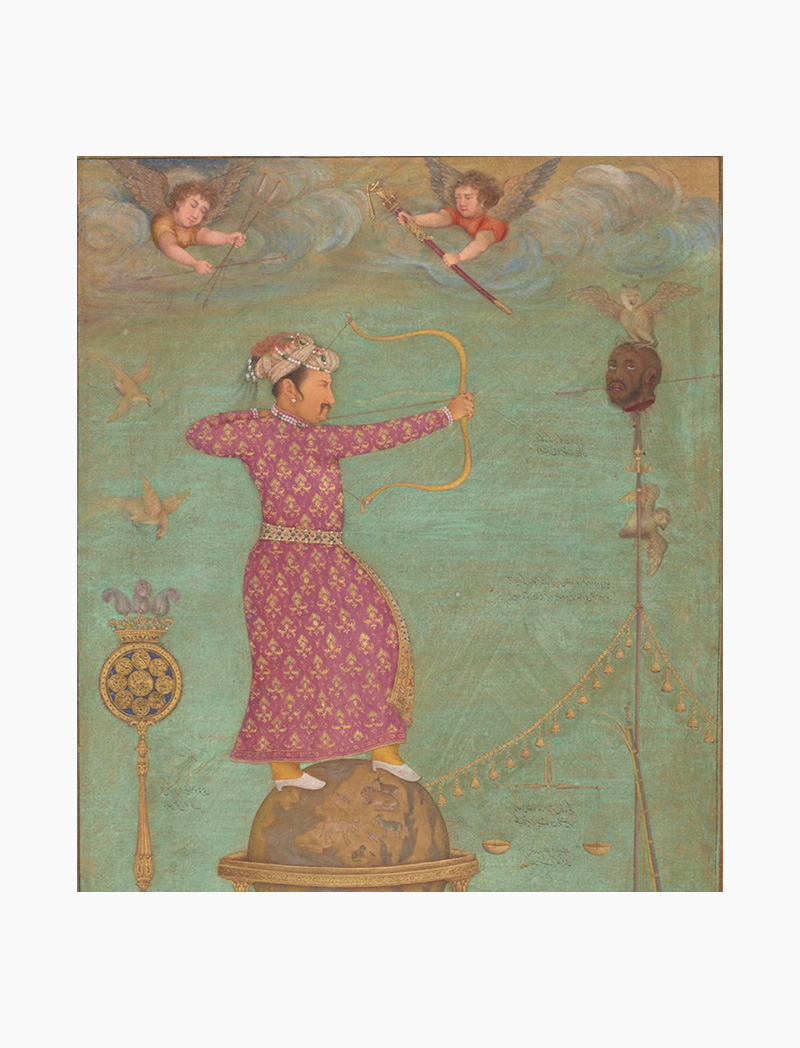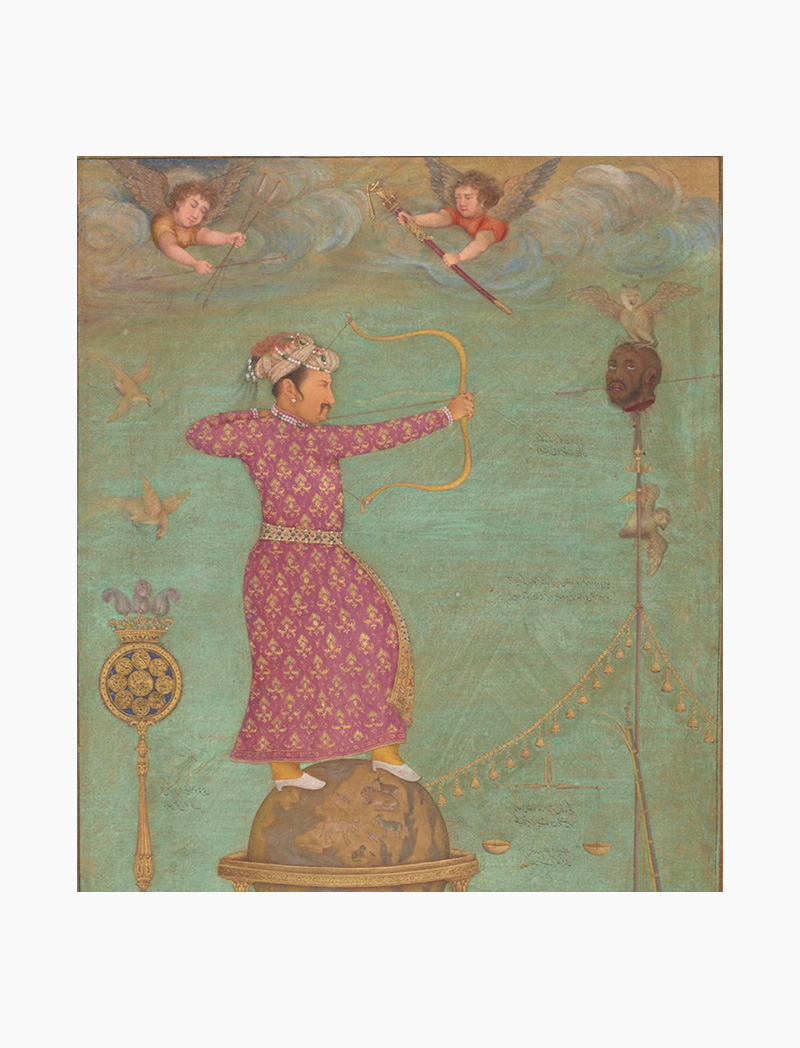 Born with the name Chapu in present-day Ethiopia, Ambar was trafficked several times by slave traders active in eastern Africa and the Middle East, moving first to Baghdad, where he received military training, was converted to Islam and renamed. He was brought to India in the 1570s and sold to the chief minister of the Ahmadnagar Sultanate. Upon his master's death, Ambar gained freedom, became a mercenary general and quickly rose in rank, eventually commanding the Nizam Shahi army. Recognised for his military and administrative skills, he was given the title Malik (king), and by 1600, became the prime minister and regent of Ahmadnagar.
Ambar displayed his masterful leadership by building and maintaining a vast army that included soldiers of Persianate, Maratha and African descent. Training his troops in bargigiri, a pioneering form of guerrilla warfare, he protected Deccan provinces from Mughal imperial missions. Incidentally, one of Ambar's generals was the grandfather of the Maratha ruler, Shivaji, who is known to have perfected bargigiri a few decades later. Ambar was so successful that Emperor Jehangir — out of spite —commissioned a painting in the 1620s in which we see him shooting an arrow at his impaled head.
Beyond warfare, Ambar exhibited his realpolitik by enforcing land revenue reforms, planning a city named Khirki (present-day Aurangabad) that featured sophisticated underground canals and waterworks while also patronising local artisans.
In addition to his own achievements, Ambar remains emblematic of a strong African presence in India. Today, descendants of early African immigrants, also known as Siddis, continue to comprise a diaspora community in South Asia, particularly in Hyderabad, Karnataka, Gujarat and Sindh.