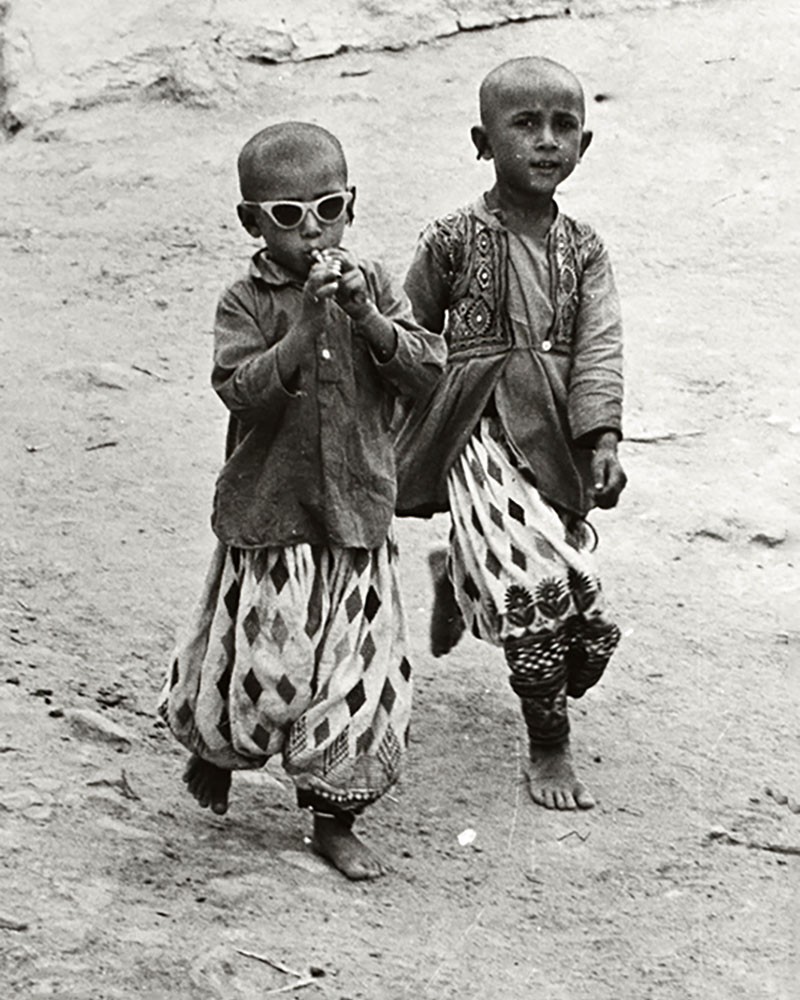 Ahir Boys From Dhanoti, Kutch, Gujarat; Jyoti Bhatt; c. 1969; Silver gelatin print; 50.5 x 38.7 cm; Museum of Art & Photography (MAP), Bengaluru
Prominently featuring the use of tiny circular or almond-shaped shisha, Ahir embroidery, practised by the Ahirs of Kutch for centuries, comes under the larger umbrella of bharat or "filling" embroidery of the Kutch tradition in Gujarat. Either standalone butas, inspired by the local flora or combinations of simple geometrical shapes and circular shapes (of five different types) are used to create animal and figurative motifs. These include elephants, scorpions, parrots and peacocks and representations of Krishna, known as Kaanudo, and the milkmaid or maahiyari, all embroidered onto dyed fabric using silk or cotton threads.
Scholars believe that the Ahirs were pastoralists who migrated to Gujarat, settling in the Saurashtra and Kutch regions. Women are the sole practitioners of this type of embroidery, which is used to decorate cushion covers, torans, quilts, odhnis and ghagras for everyday use as well as items that are presented to young brides-to-be as a part of their dowries.
In preparation for the process, the base fabric, usually cotton, wool or silk, is dyed in colours such as pink, maroon, green, blue, white and yellow. Intricate designs are then hand drawn in geru (ochre), filled and detailed using various combinations of stitches, such as the sankli, a chain stitch; the vanno, a herringbone stitch; the Bavaria, a criss-cross stitch; the popatiyo; and dana. The sankli, which forms the outline, uses twisted thread, unlike the filler and detailing stitches. The outermost detail stitch is called kanta, owing to its resemblance to the thorn of the Babool tree. The characteristic shisha are held in place by a ring of stitches, typically in pink, orange or blue thread.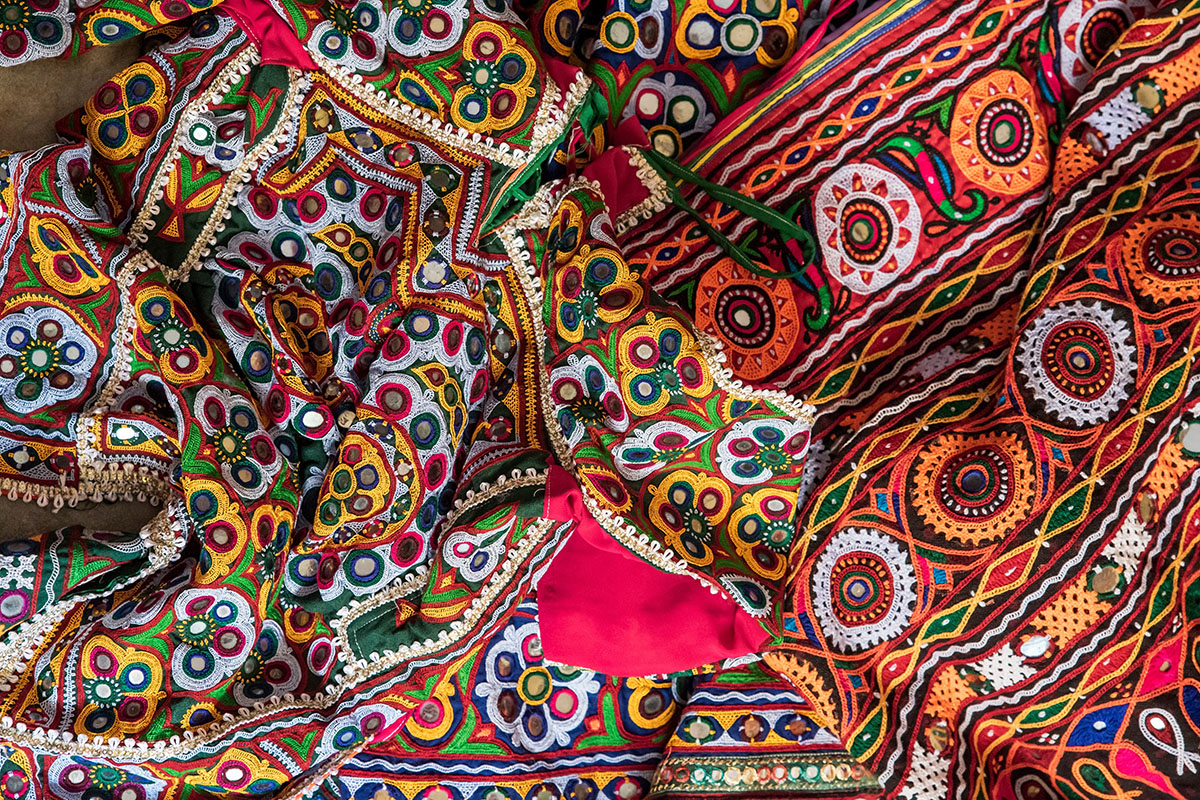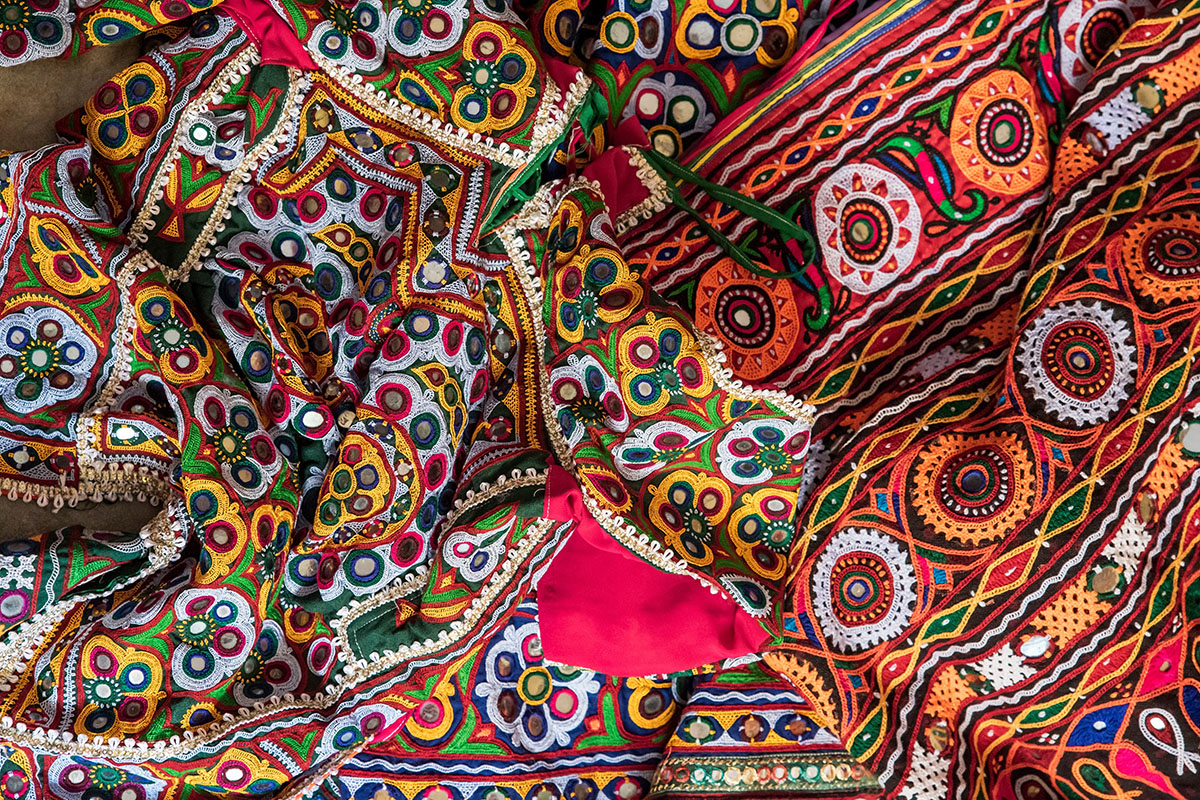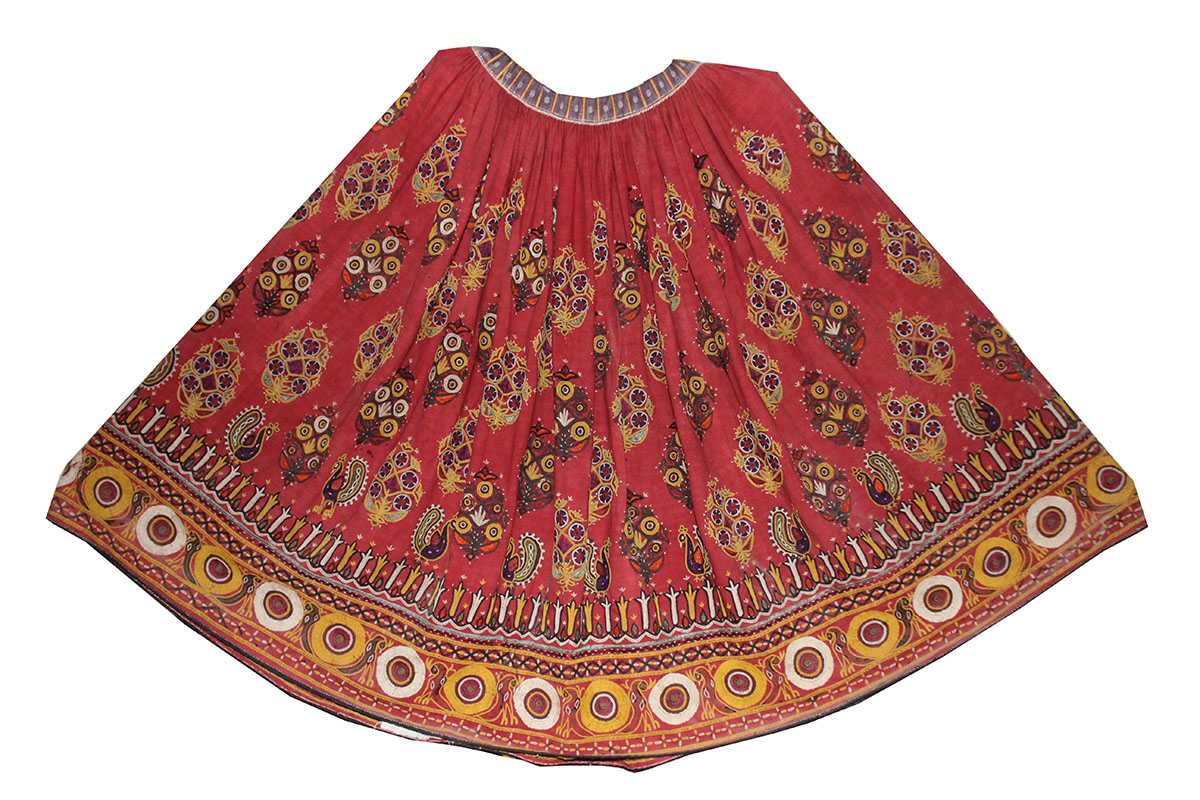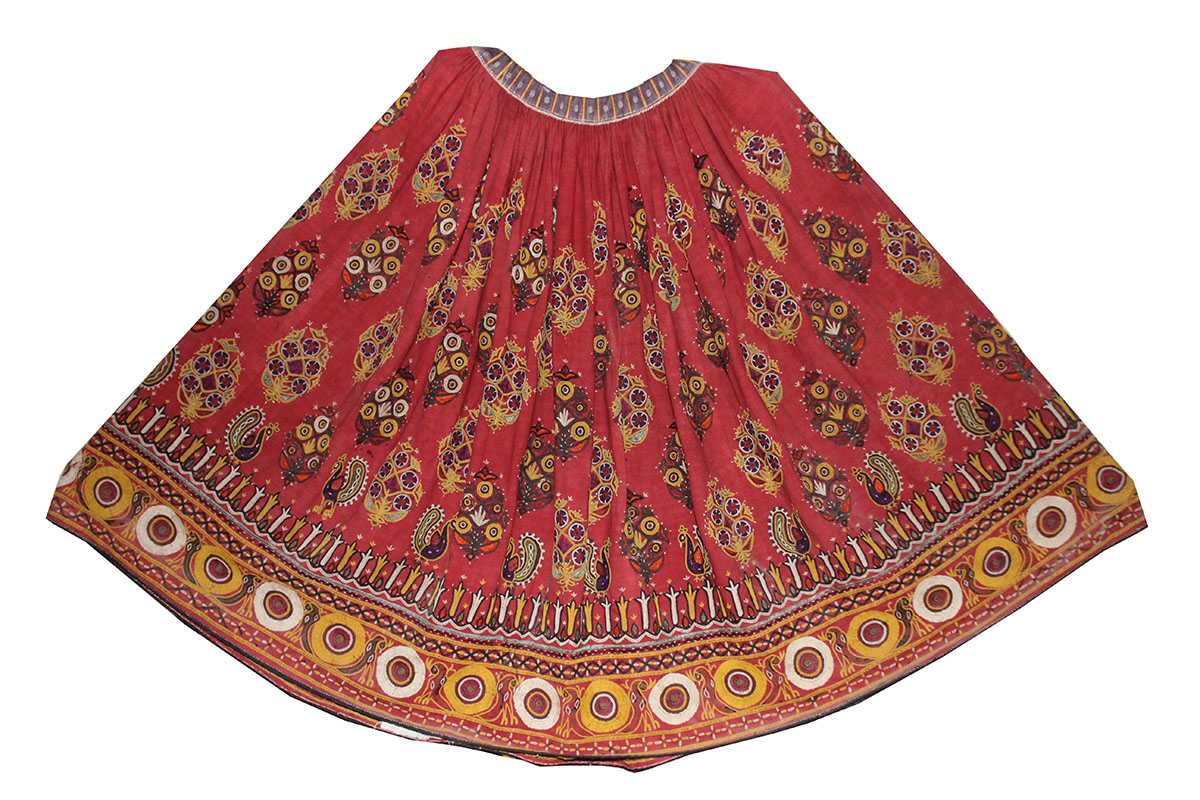 The shisha work that features so prominently in ahir embroidery is also a part of banjara and banni embroidery. Contemporary Ahir artists have added to the traditional embroidery by introducing elements such as the teardrop shape, which has become a signature style; machine-produced variants of this style often appear in clothing and domestic fabrics found across the Indian subcontinent.
Bibliography
Our website is currently undergoing maintenance and re-design, due to which we have had to take down some of our bibliographies. While these will be re-published shortly, you can request references for specific articles by writing to hellomapacademy@map-india.org.