An umbrella term that broadly refers to motifs of flowers, leaves, trees, shrubs and buds. It derives its name from the Persian boteh, meaning "shrub" or "flowering plant" and is commonly used to decorate textiles. Butas appear in various sizes, colours and orientations and often in combination with butis. The term originally referred to the teardrop-shaped motif, also known as Boteh Jegheh, kairi motif, mankolam and paisley.
The motif is believed to have originated in Babylon, c. 1700 BCE, and has been widely used to signify nobility and royalty. Although the exact origins of the buta in India are unknown, it has been in use since the sixteenth century, primarily in Kashmiri shawls, which were popular among the Mughals. While Indian craftsmen adapted the motif to represent indigenous flora and fauna such as genda, kamal, mor and gulab, fabrics meant for royalty portrayed non-indigenous flowers such as tall tulips, irises and poppies, interspersed with smaller butis of rose buds. The late eighteenth century also saw the emergence of the European cabbage rose as a popular motif in Indian textiles. Another widely used buta is the teardrop- or mango-shaped kairi/keri buta, also known as the mankolam, which is used along with symbols such as swastika and om as well as indigenous birds and flowers such as peacocks, parrots and lotuses. This buta is popularly used in Kanchipuram sarees in Tamil Nadu.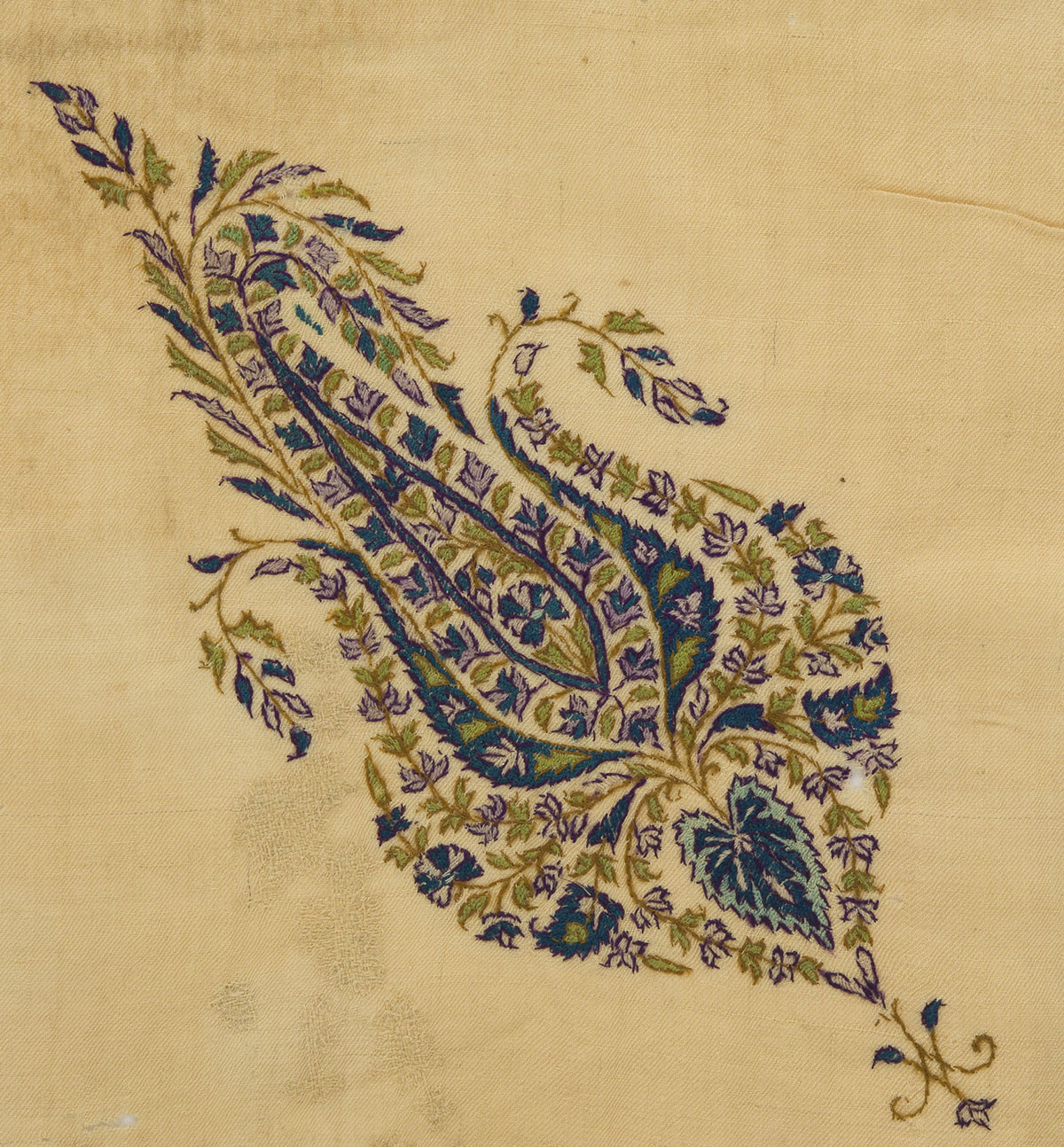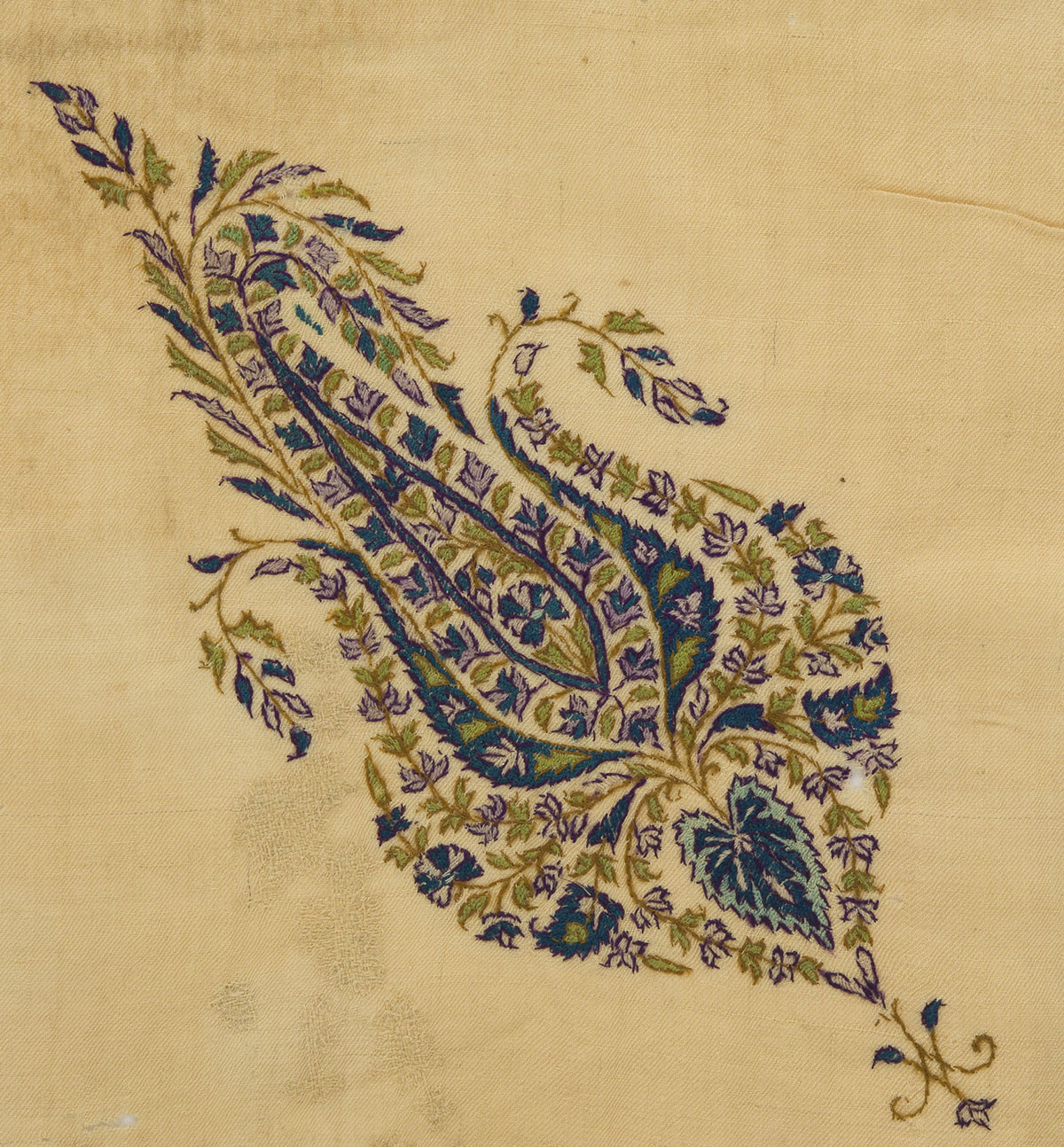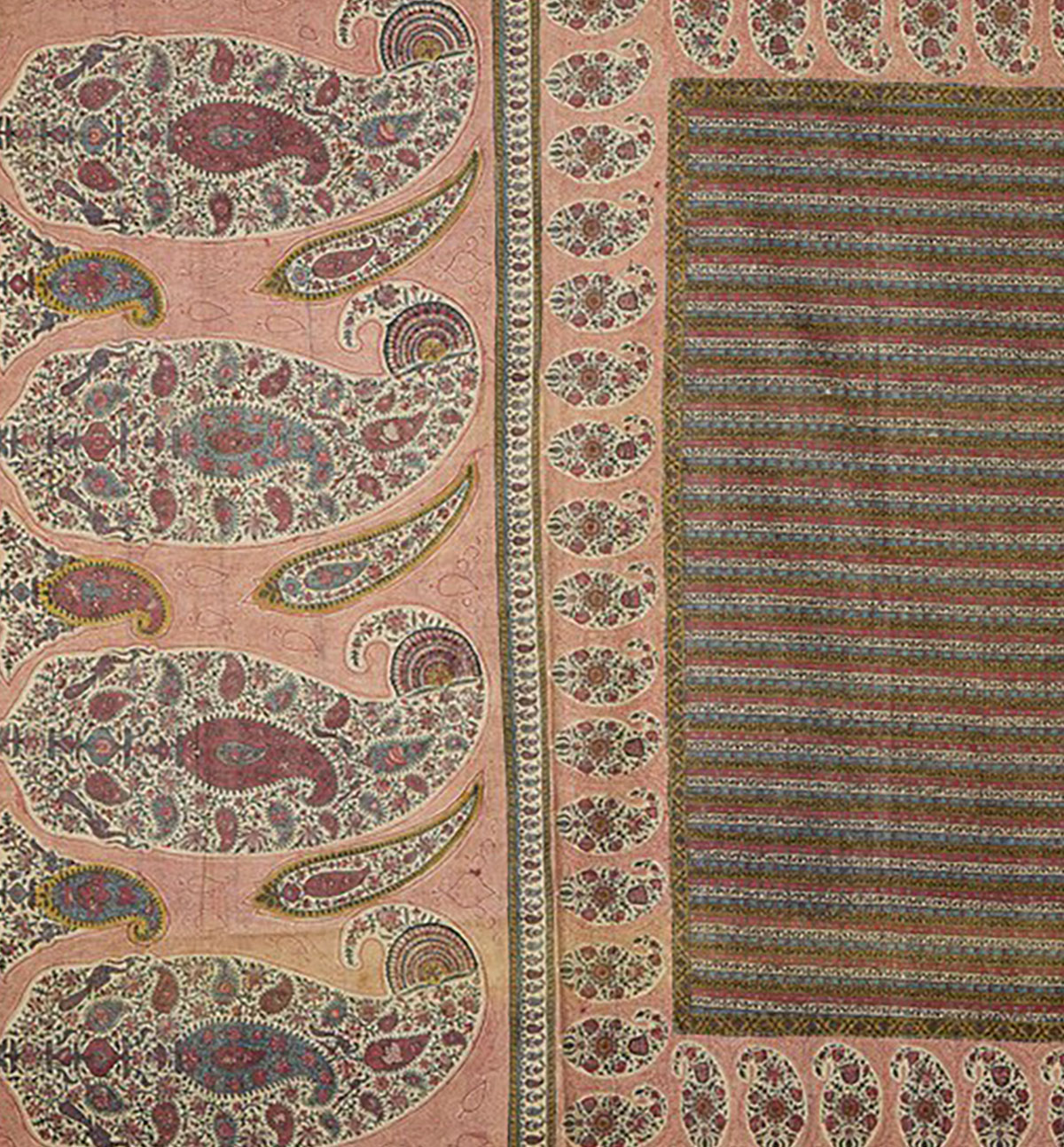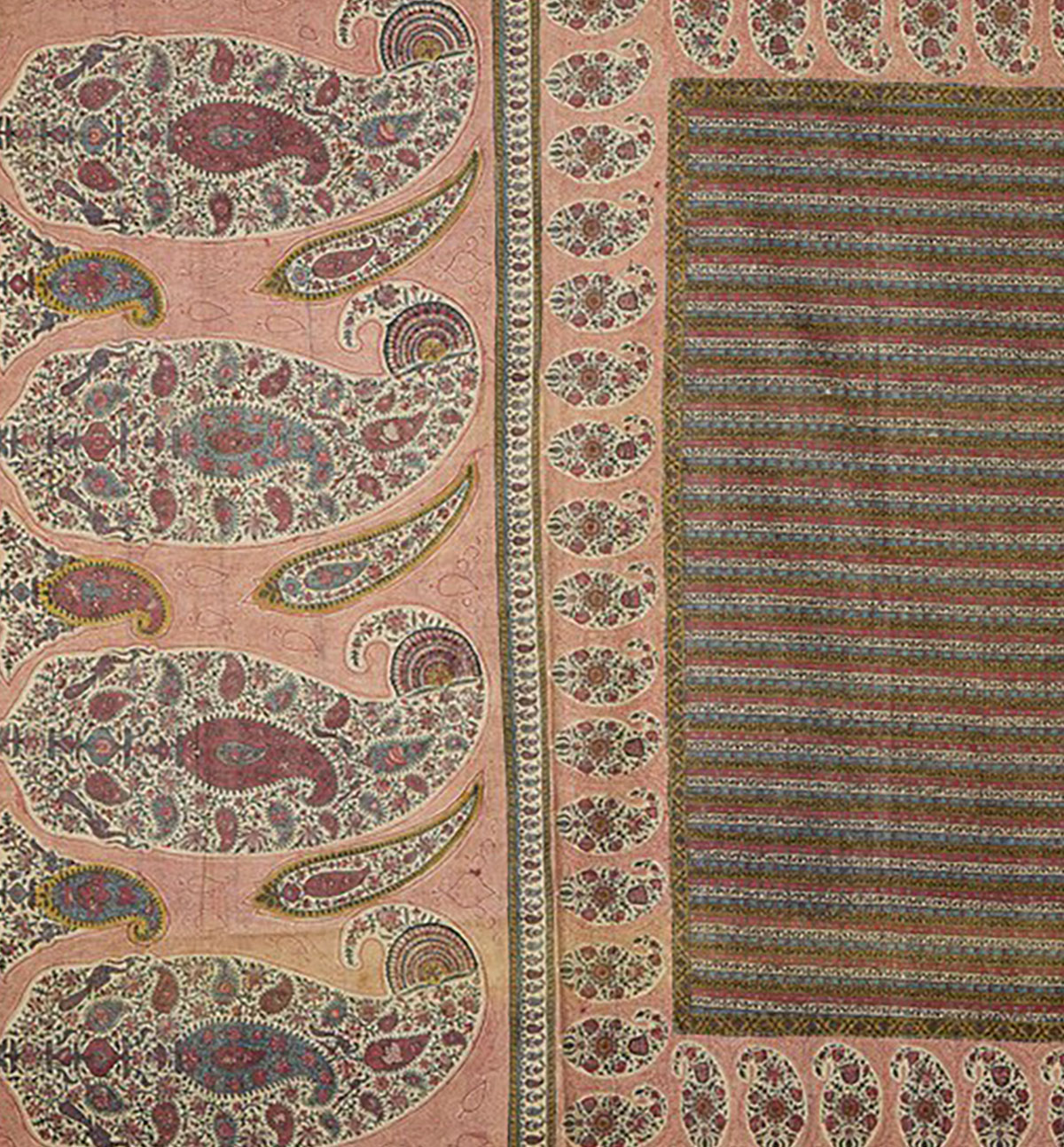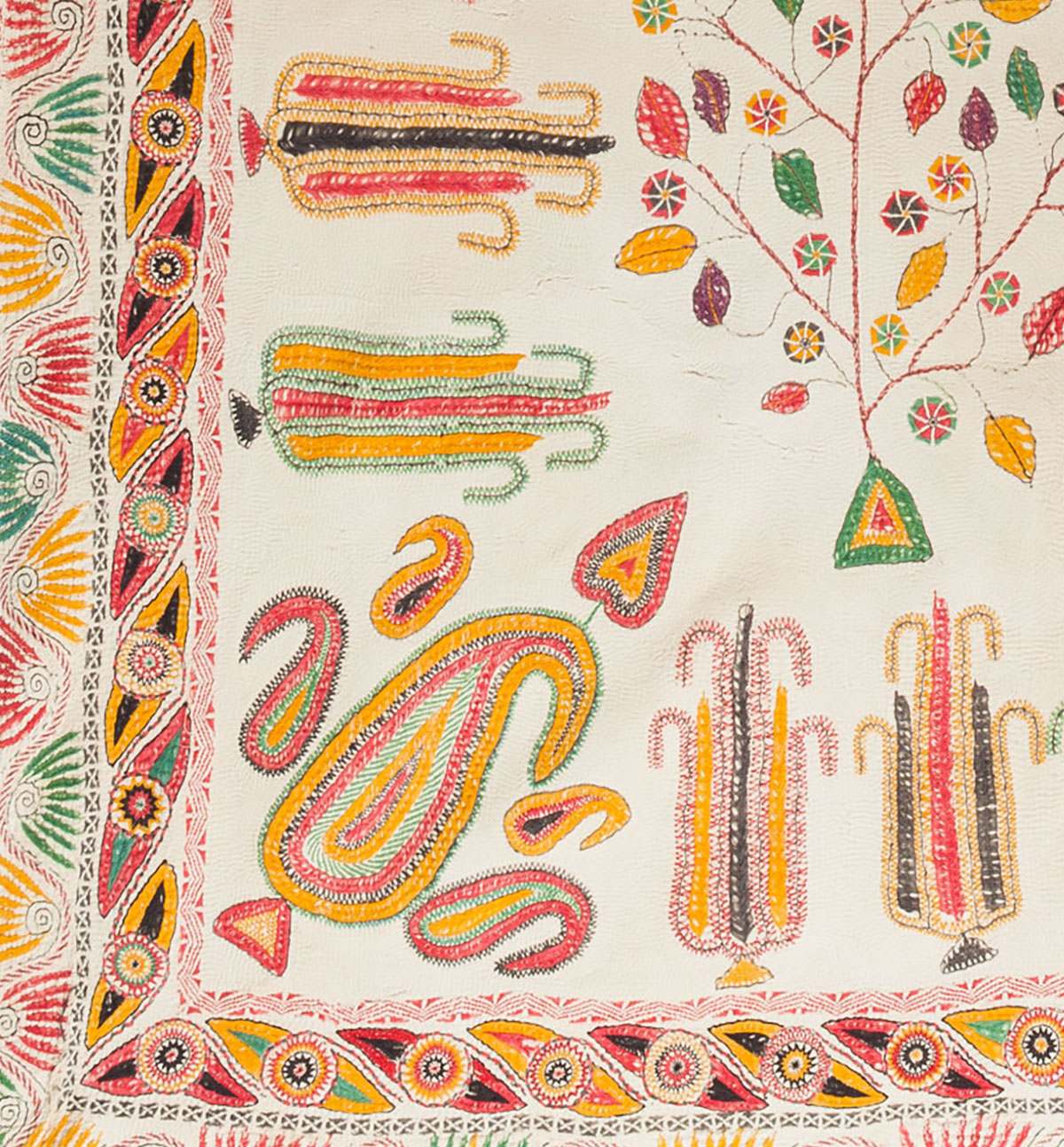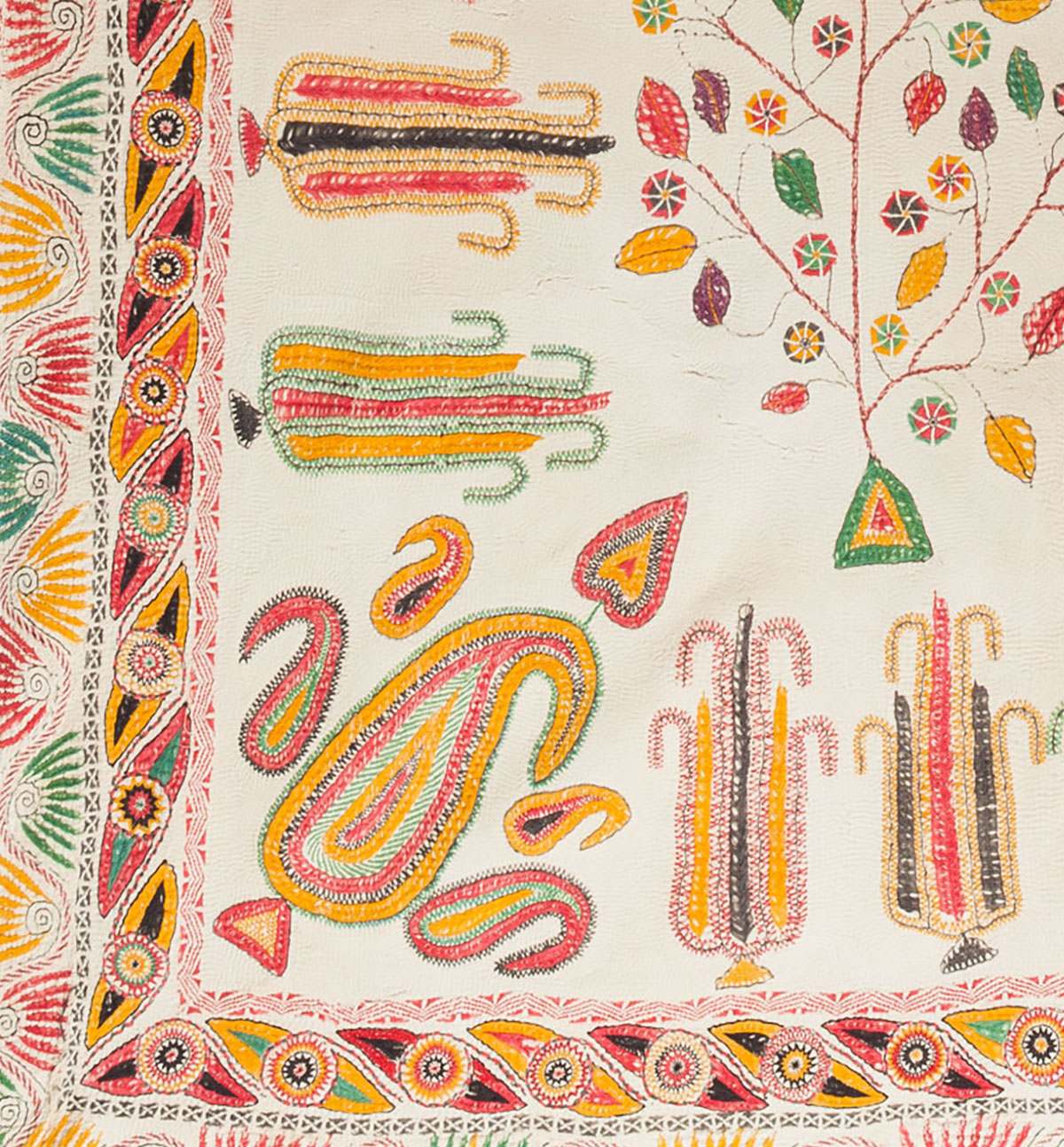 Bibliography
Our website is currently undergoing maintenance and re-design, due to which we have had to take down some of our bibliographies. While these will be re-published shortly, you can request references for specific articles by writing to hellomapacademy@map-india.org.