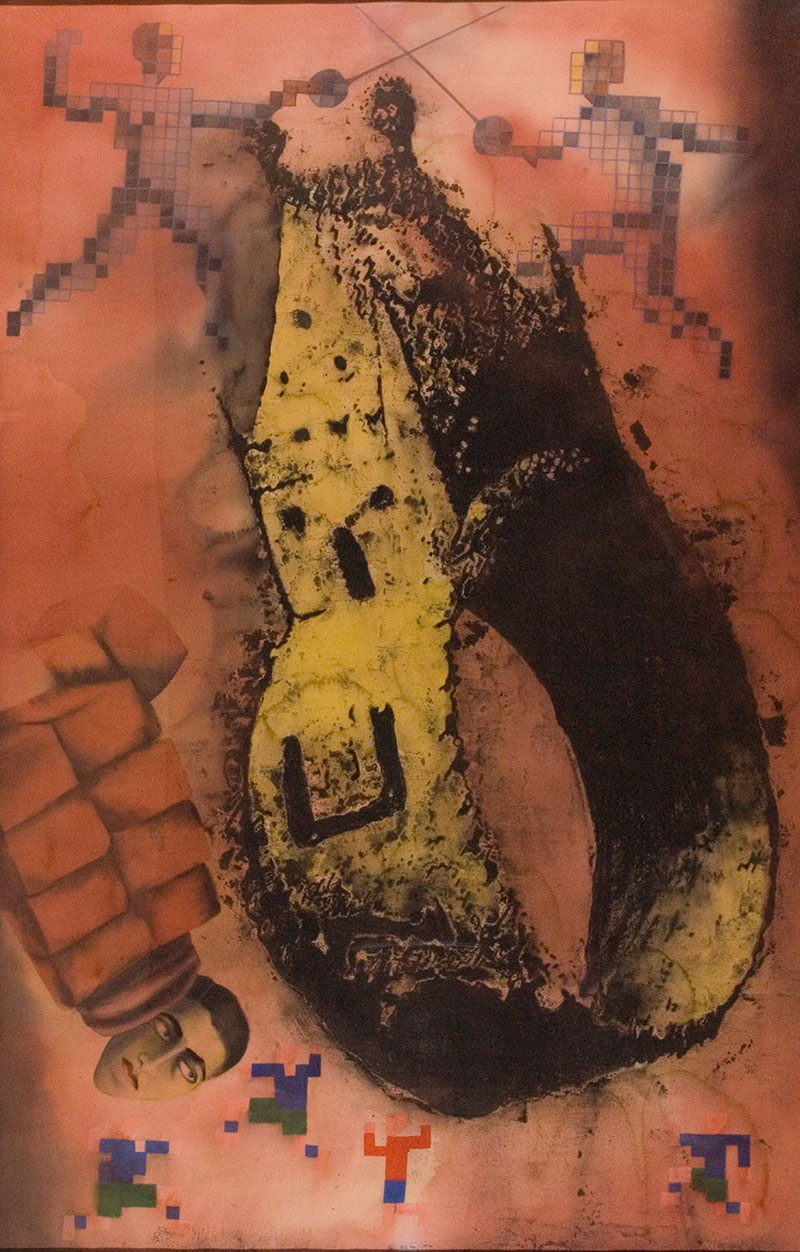 Ring - II; Anju Dodiya; c. 2002–2003; Watercolour and charcoal on paper; 1170 x 1143 cm; National Gallery of Modern Art, Google Arts and Culture
A contemporary artist known for expressive watercolour paintings wherein she is often the protagonist, Anju Dodiya's work draws from elements in fiction, mythology and history. Practicing in the medium of watercolour painting, Dodiya incorporates wide-ranging influences such as medieval and renaissance paintings and tapestries, Japanese ukiyo-e woodblock prints, miniature paintings, European cinema and poetry. She is also known for incorporating bold watercolour lines into her watercolour work. Dodiya received her BFA in painting from Sir JJ School of Art, Mumbai in 1986.
Dodiya depicts her protagonists with attention to their inner life, drawing out their internal tumult to the surface of her paintings. Her first show, a fictional autobiography (1991), consisted of a series of small watercolour self-portraits of a young artist in states of creative anxiety. In Circuit of the Gong (1998) the birth of Athena from Jupiter's head becomes analogous to raking one's mind for ideas. Dodiya also embraces elements of sculpture and installation in her work. Her depiction of the marriage of Shiva and Parvati from 2005 installed a double-bed upright on the wall to reflect on predicaments of privacy and domesticity. In Throne of Frost (2007), 28 double-panelled paintings were installed facing each other, creating in effect a reflective chamber within the ornate space of the Durbar Hall of the Lakshmi Vilas Palace, where they were installed. She invokes artistic paraphernalia like pencils, paintbrushes and paper in paintings such as Paper Storm (2010) and Target and Studio (with Phoenix, 2019). She renders the human body with care, probing its fragility in works such as Imagined Immortals (2015) and assembling visceral motifs like the human skull and torture devices in her collage series The Book of Endings (2013) and Death Robe (2013).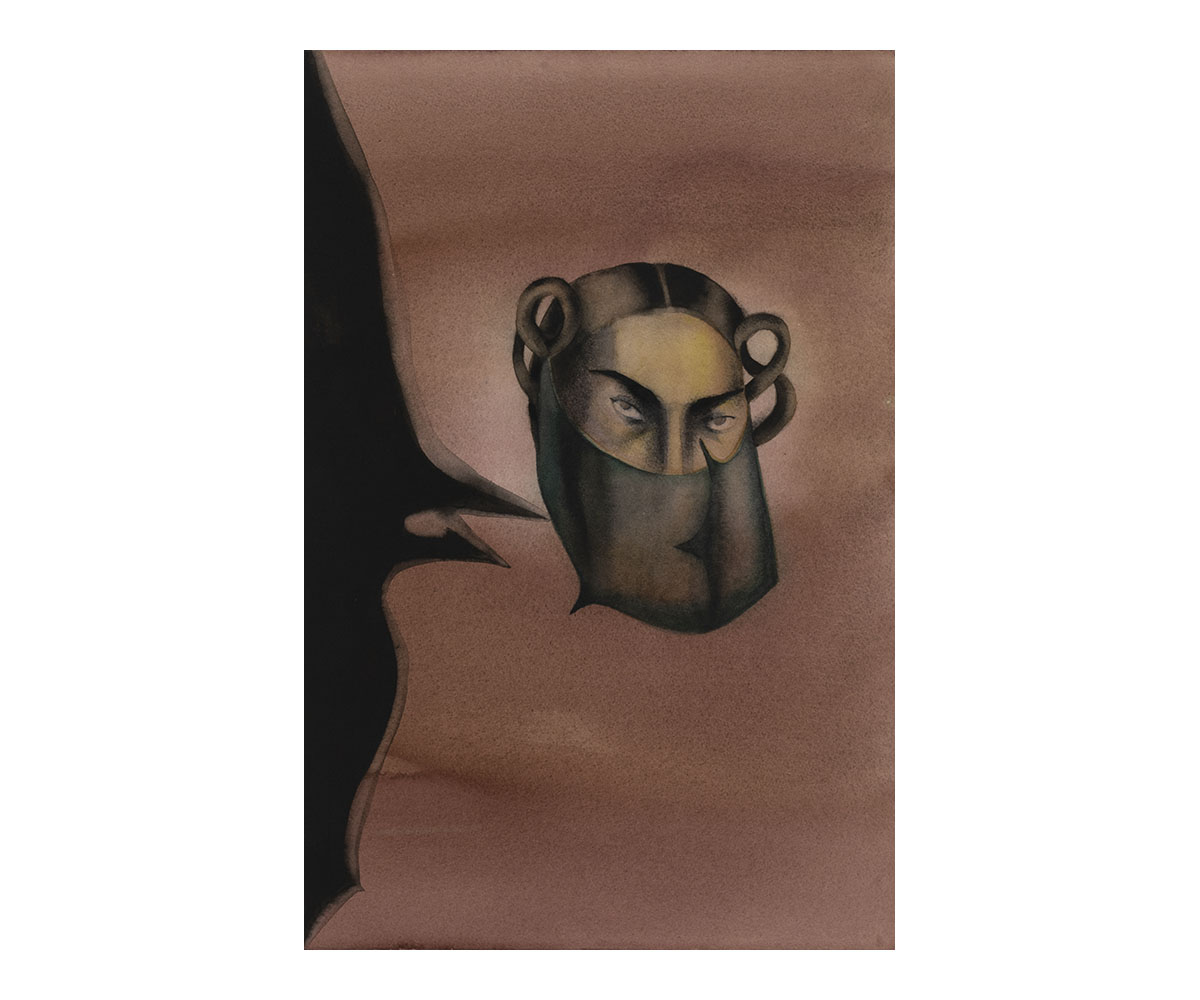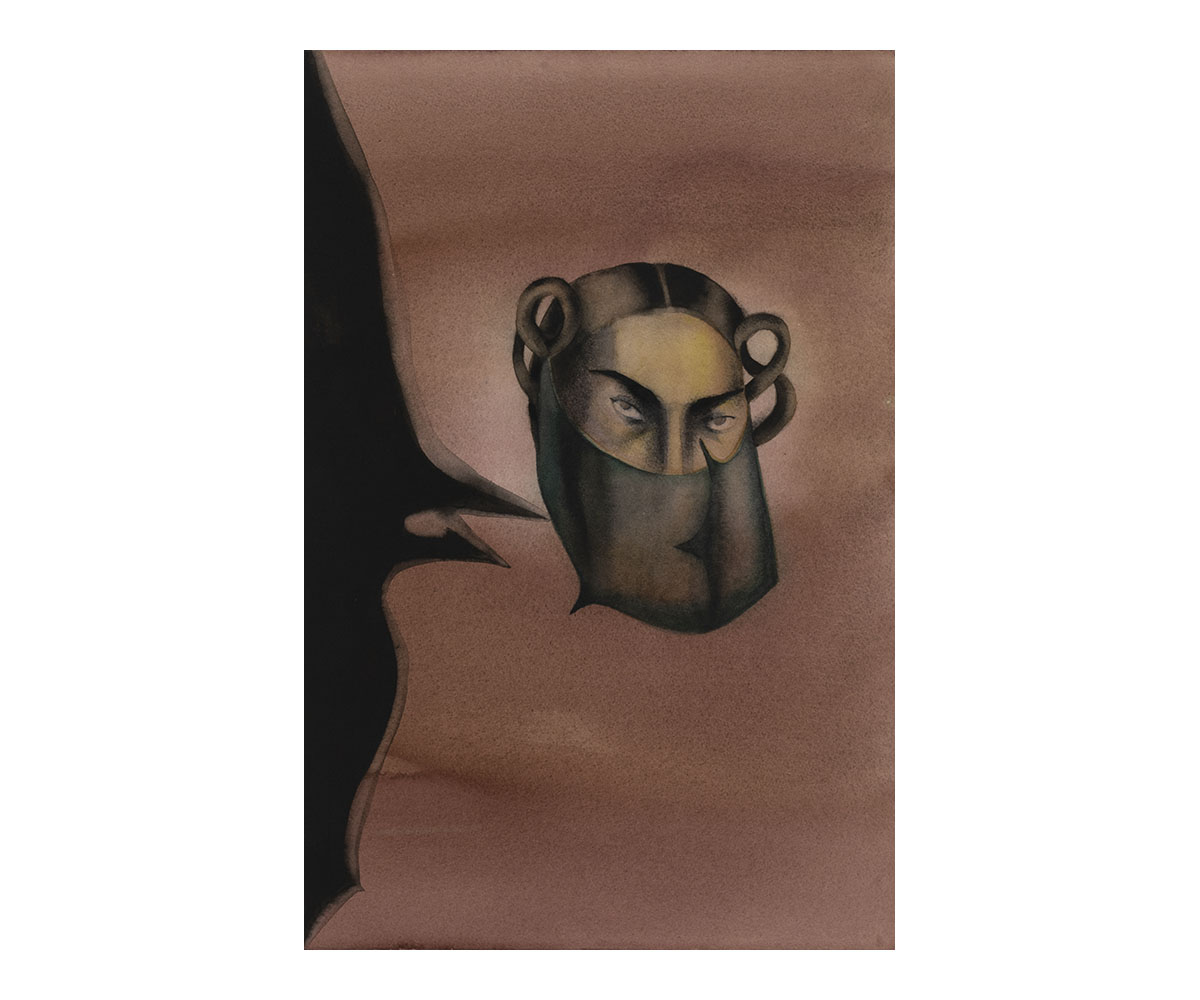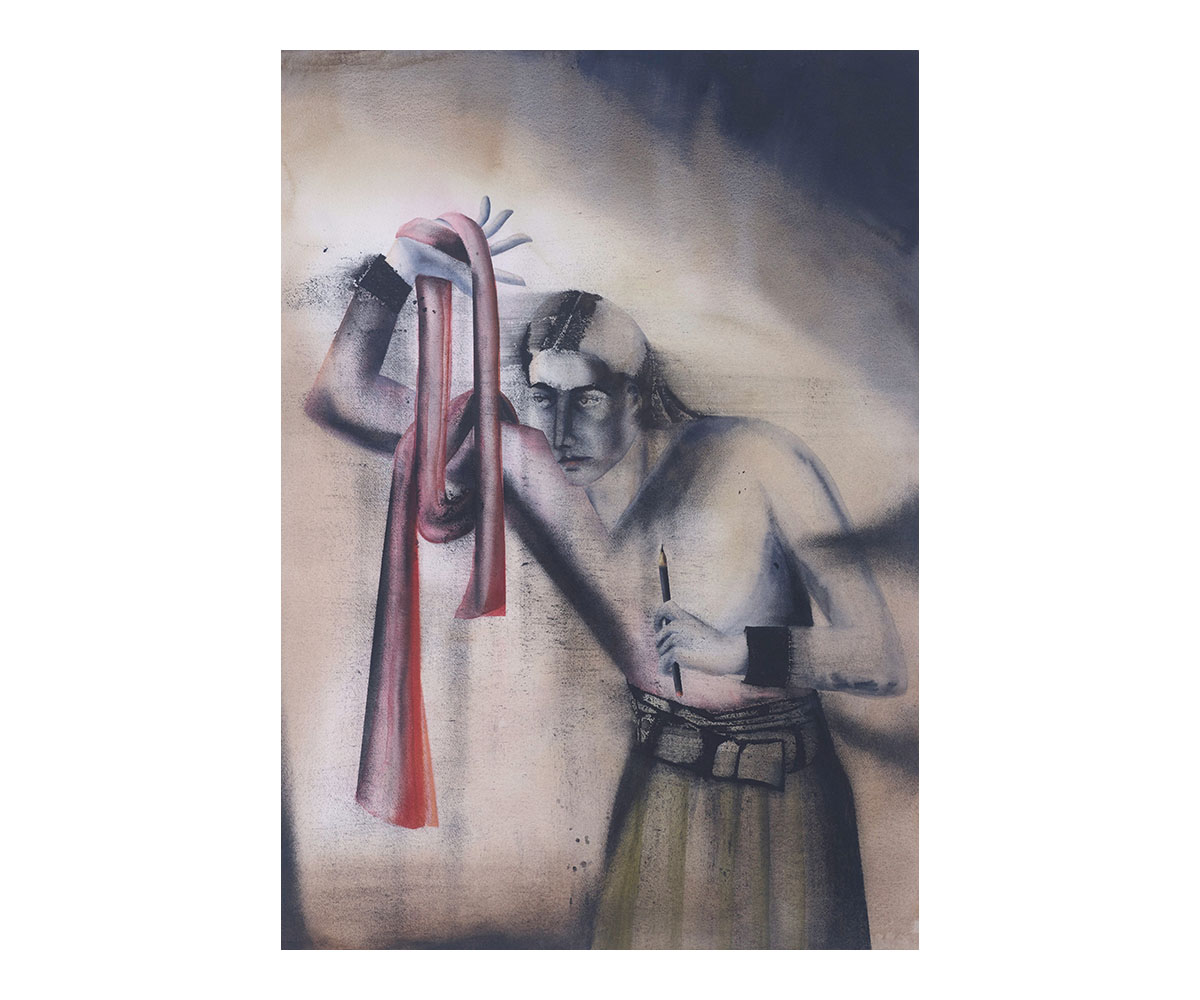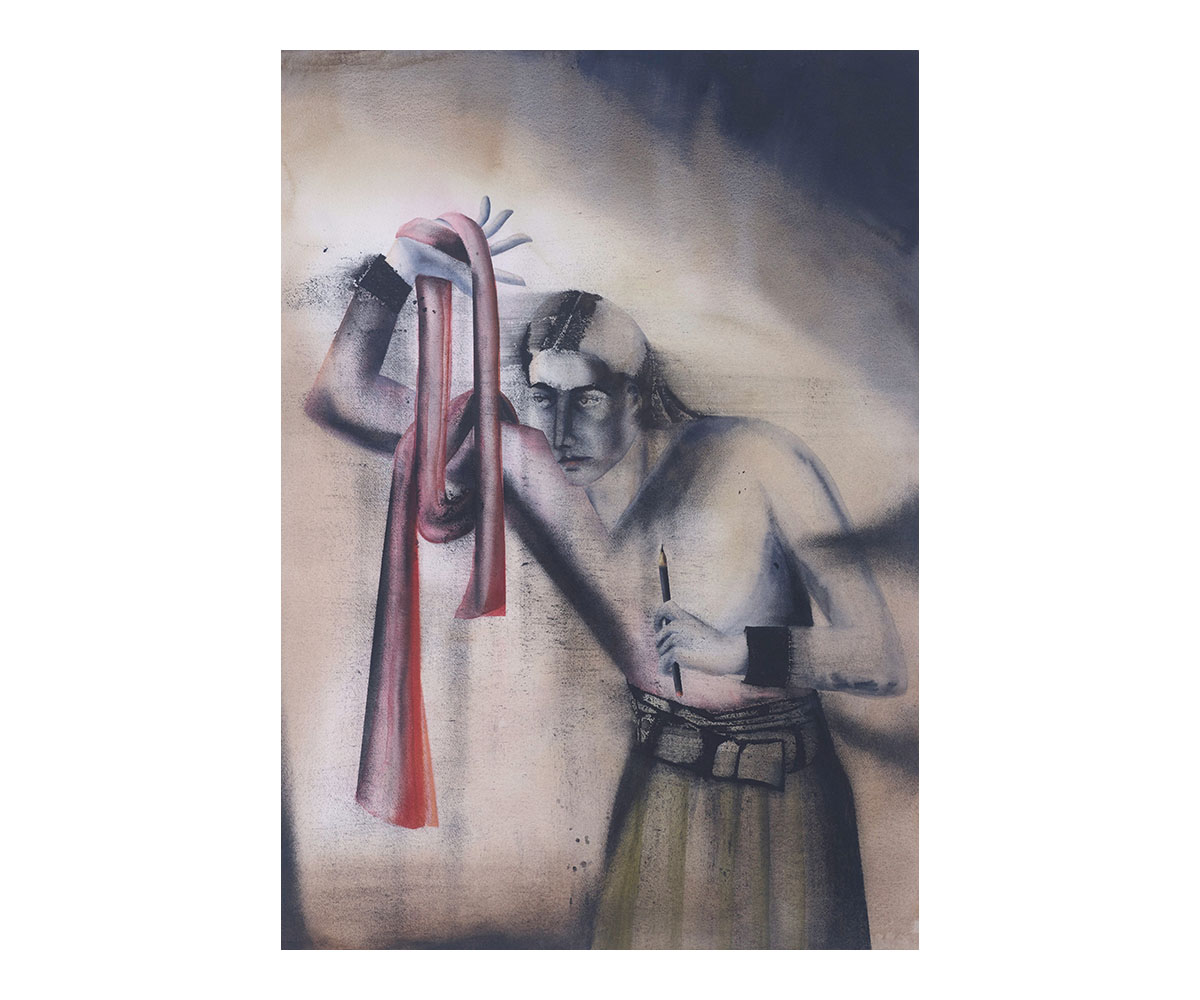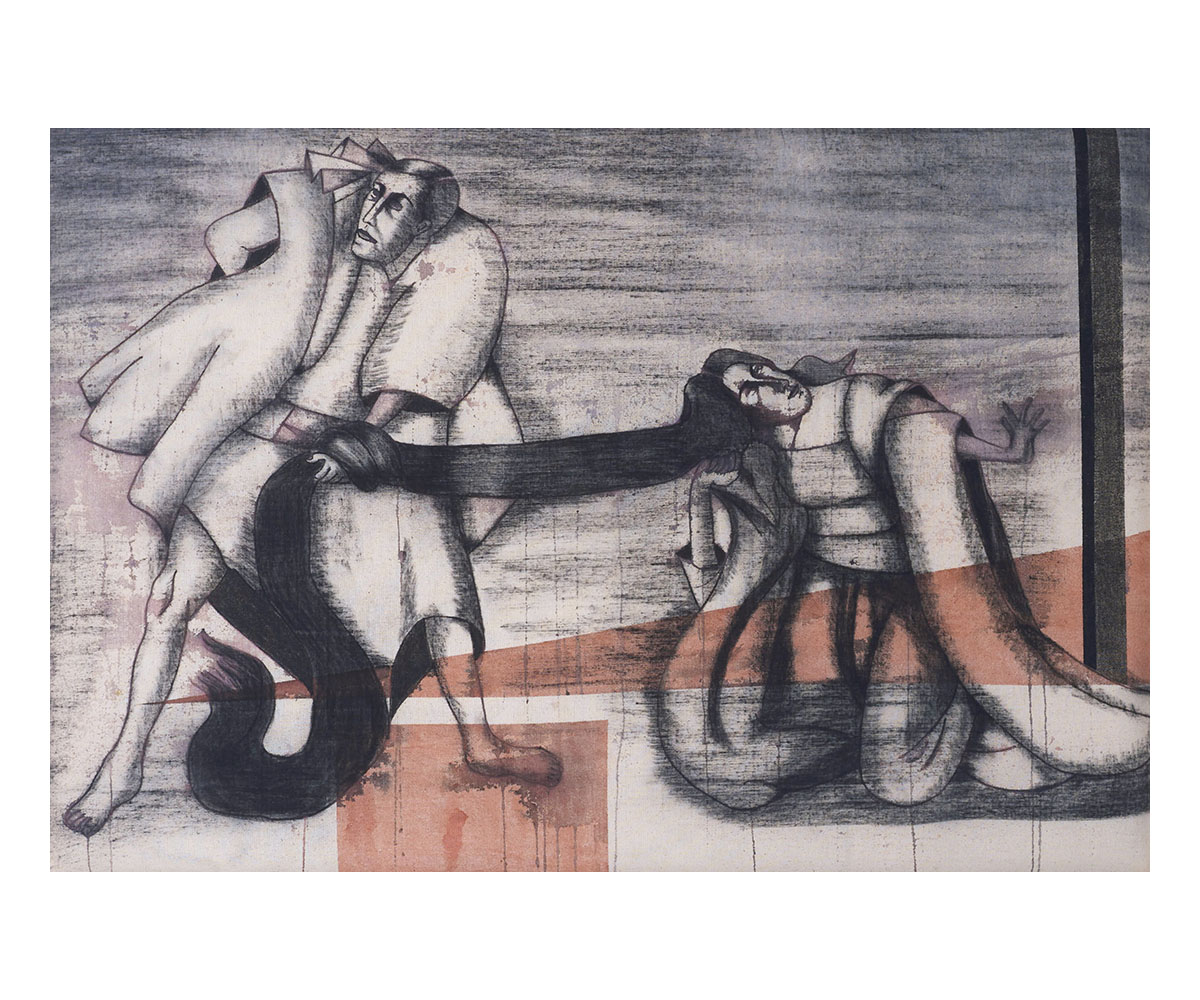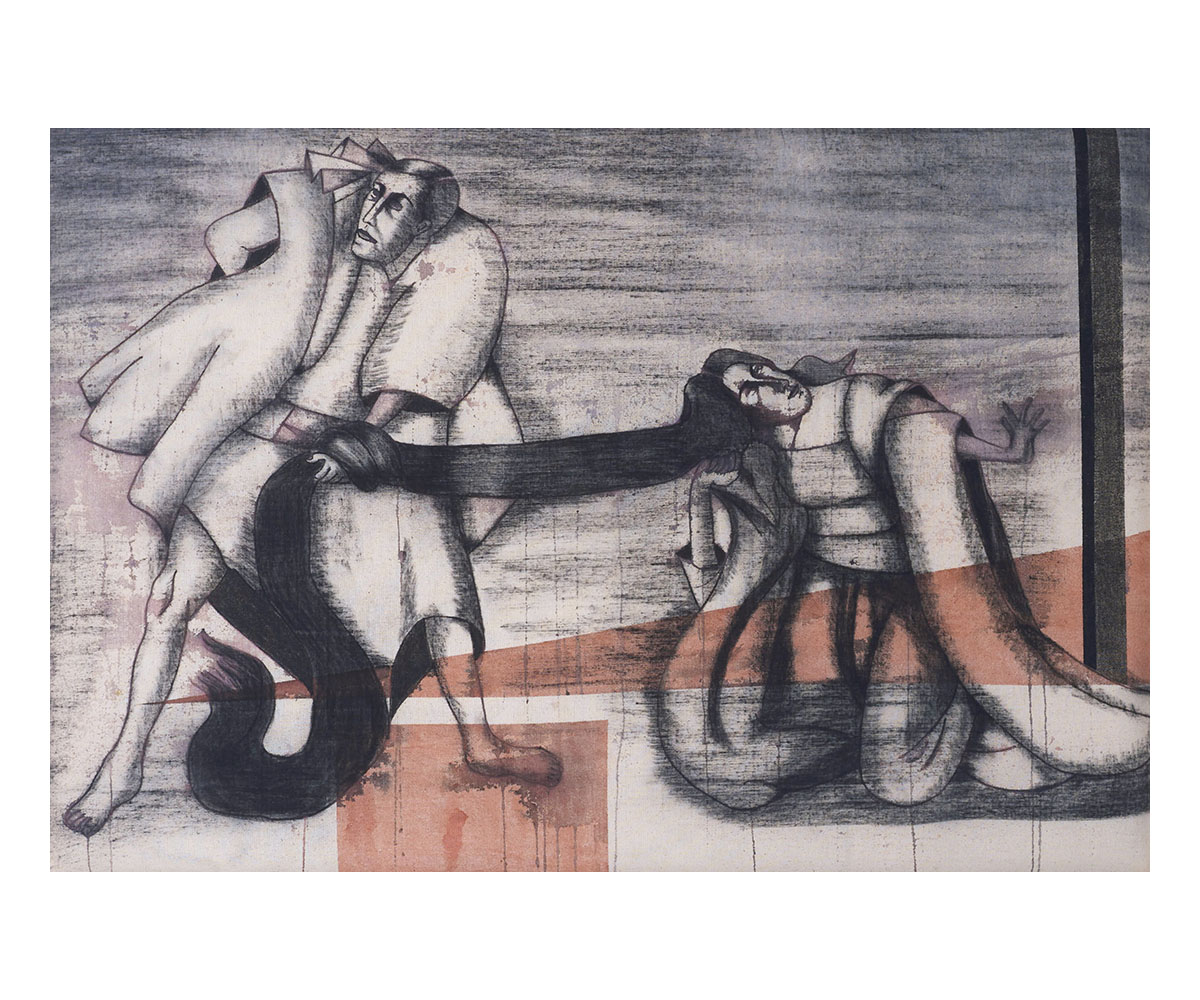 Dodiya has been exhibited widely and her solo exhibitions have been mounted at the Lakshmi Vilas Palace (Baroda, India), Chemould Prescott Road (Mumbai, India), Vadehra Art Gallery (New Delhi, India), Bikaner House (New Delhi, India), and Galerie Daniel Templon (Paris, France), among other institutions. Her work has been shown at institutions such as Chicago Cultural Centre (USA), National Museum of China (Beijing), Kochi Muziris Biennale (Kochi, India), Venice Biennale (Venice, Italy), Jehangir Nicholson Art Foundation (Mumbai, India), Grosvenor Vadehra (London, UK), and National Gallery of Modern Art (Mumbai and New Delhi, India) among others. Her work forms part of several important private and public collections including Burger Collection (Hong Kong, China), Art Institute of Chicago (USA), Zabludowicz Collection (London, UK), Kiran Nadar Museum of Art (New Delhi, India) and Devi Art Foundation (New Delhi, India), among others.
Dodiya is married to fellow artist Atul Dodiya and at the time of writing, she lives and works in Mumbai.
Bibliography
Our website is currently undergoing maintenance and re-design, due to which we have had to take down some of our bibliographies. While these will be re-published shortly, you can request references for specific articles by writing to hellomapacademy@map-india.org.