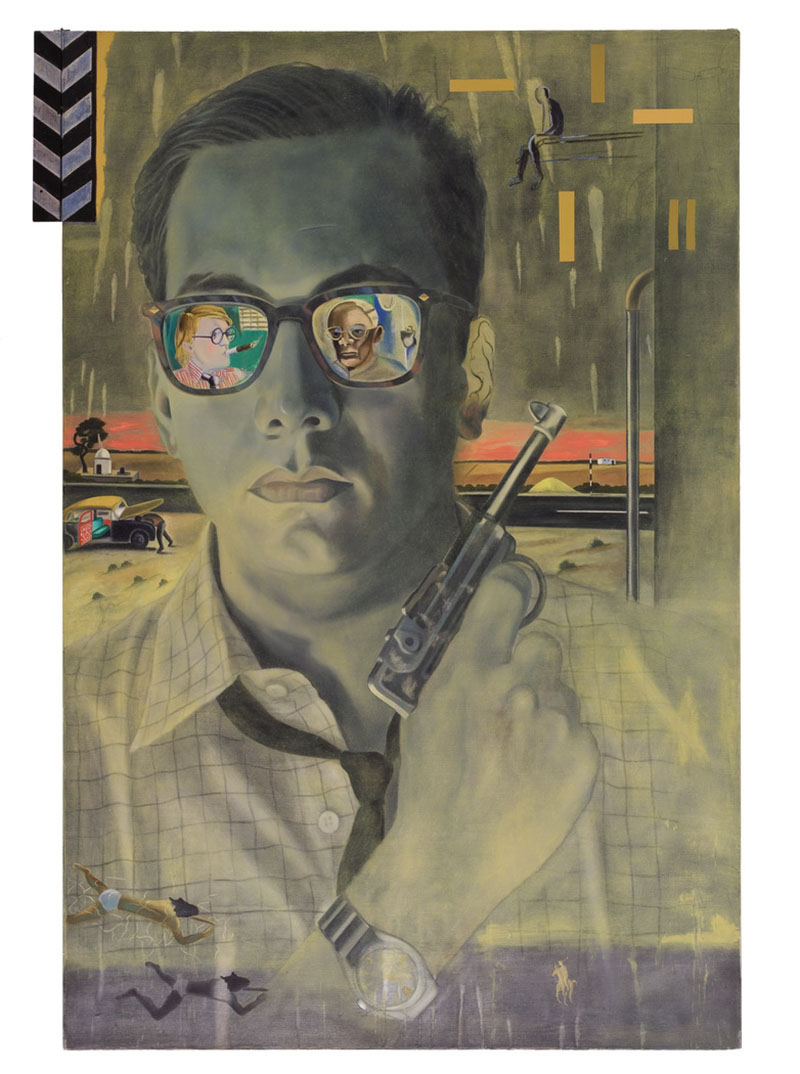 The Bombay Buccaneer; Atul Dodiya; c. 1994; Acrylic and oil on canvas, metal, wood; 182.88 x 121.92 cm; The Peabody Essex Museum
A contemporary artist who works across mediums such as painting and installation, Dodiya is known for his particular evocation of photorealism and versatile use of wooden cabinets and roller shutters. Dodiya was born in Mumbai to a middle-class Gujarati family in Ghatkopar, Mumbai, a neighbourhood he continues to live in. He received a BFA in painting from Sir JJ School of Art in 1982 and from 1991 to 1992, he studied at the École des Beaux-Arts, Paris on a scholarship from the French government.
Dodiya's work touches on the rich and fractured socio-political landscape of India as well as the history of art. His visual idiom draws from his extensive relationship with and study of visual culture, ranging from Doordarshan shows to global art cinema, hand-painted film posters to advertising billboards and popular political and religious iconography. Working initially in the mode of photorealist reproductions, Dodiya's pivotal point of departure came through his painting The Bombay Buccaneer (1994) wherein he supplanted his portrait on the poster of the Bollywood film Baazigar (1993). In this satirical reconfiguration, his dark sunglasses reflect images of Bhupen Khakhar and David Hockney, who were inspirational figures for him. In 2001, the exhibition Century City curated by Geeta Kapur and Ashish Rajadhyaksha at the Tate Modern saw the first iteration of his paintings on roller shutters. Evoking shop fronts and the bustling activity of Mumbai, the roller shutters' instantaneous opening and closing motion also offered itself as a ready metaphor for the curfews in Mumbai during the riots (1992–1993). The roller shutters present in projects such as the Missing series (late 1990s), Dead Ancestors (2012), Police Crackdown, Bombay, July, 1930 (2015) and Stammer in Shade (2020) take on a range of references; from depicting paintings by canonical artists such as Pablo Picasso, Vincent Van Gogh, Piet Mondrian, Marcel Duchamp and Edward Hopper to oleographs by Raja Ravi Varma.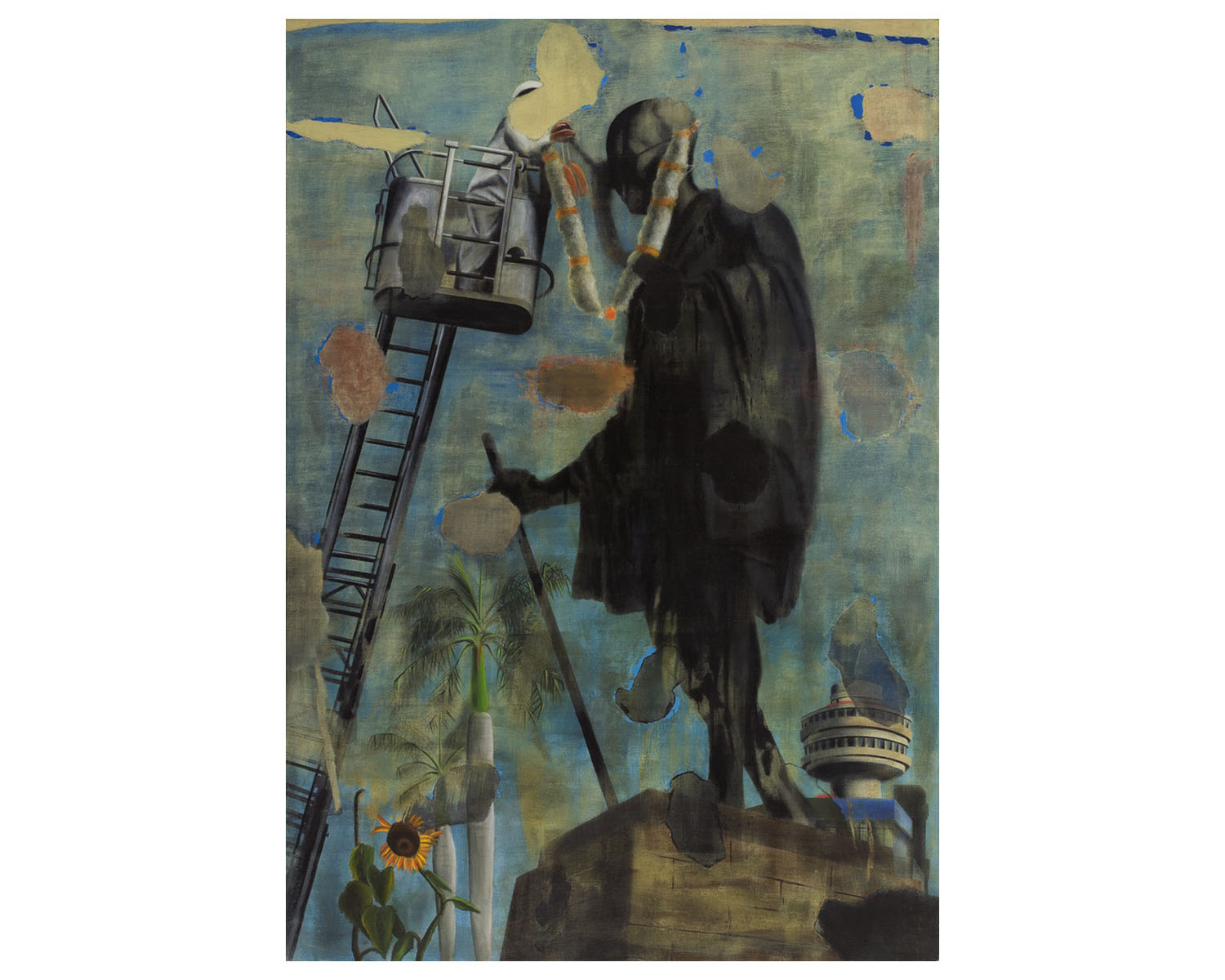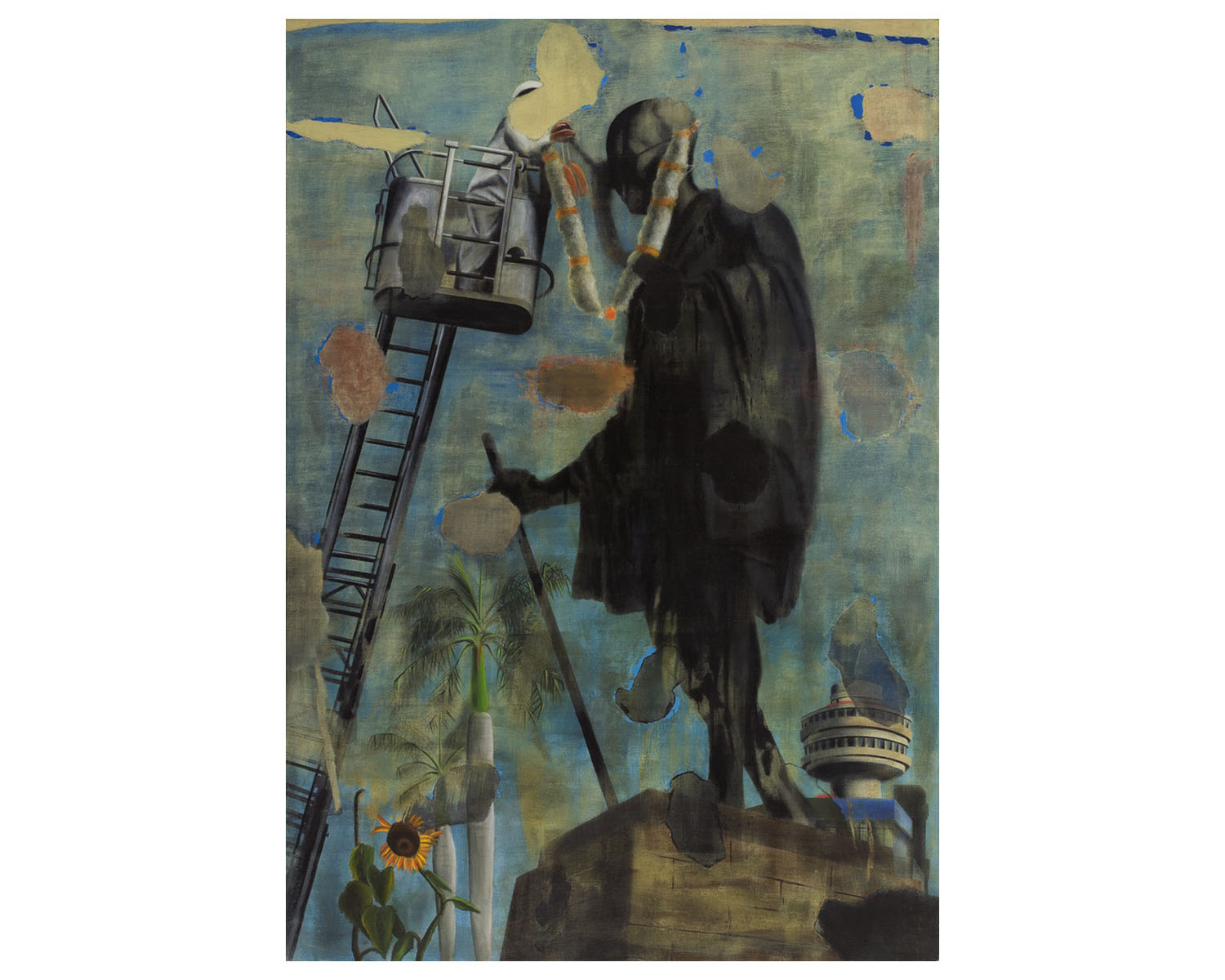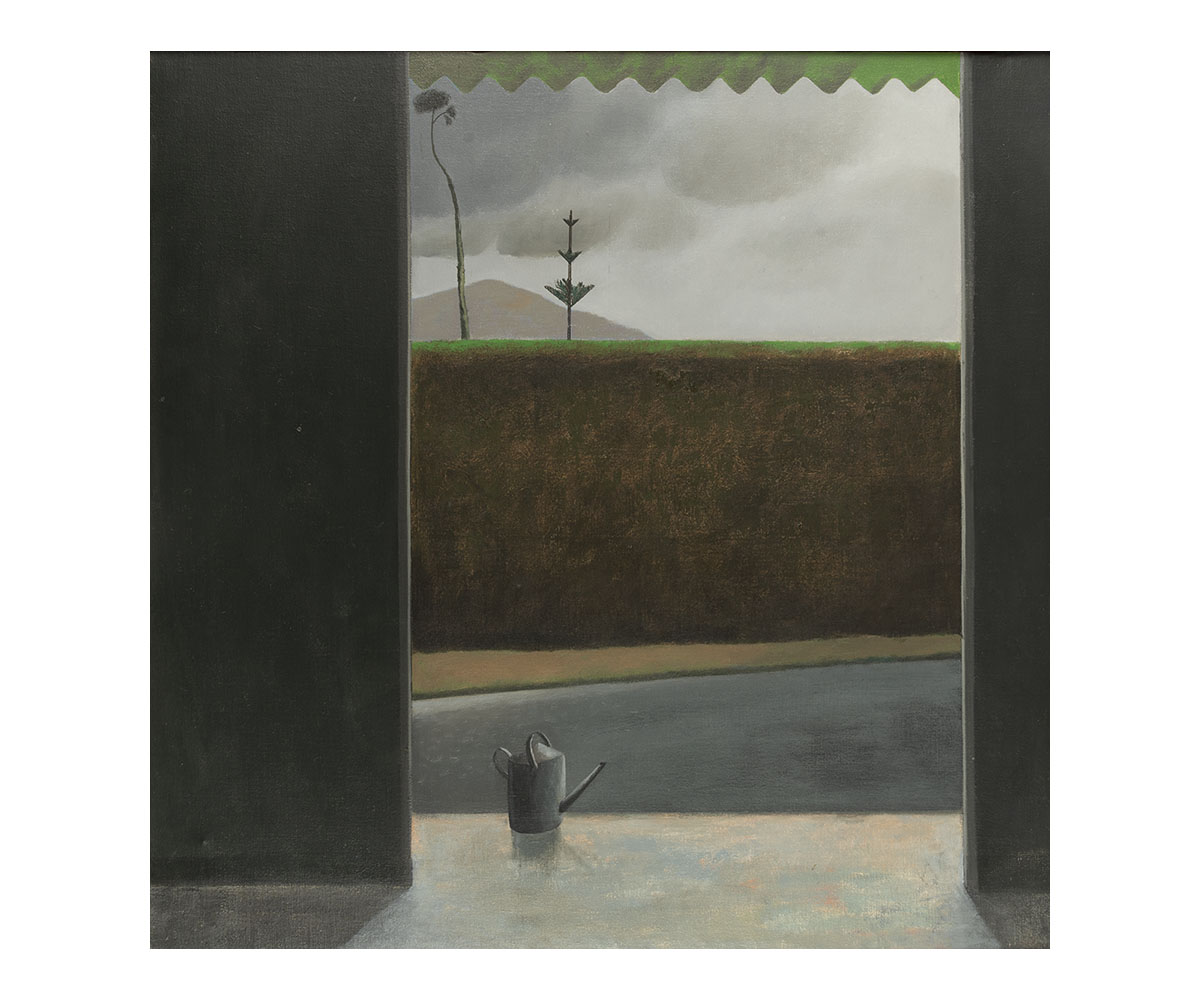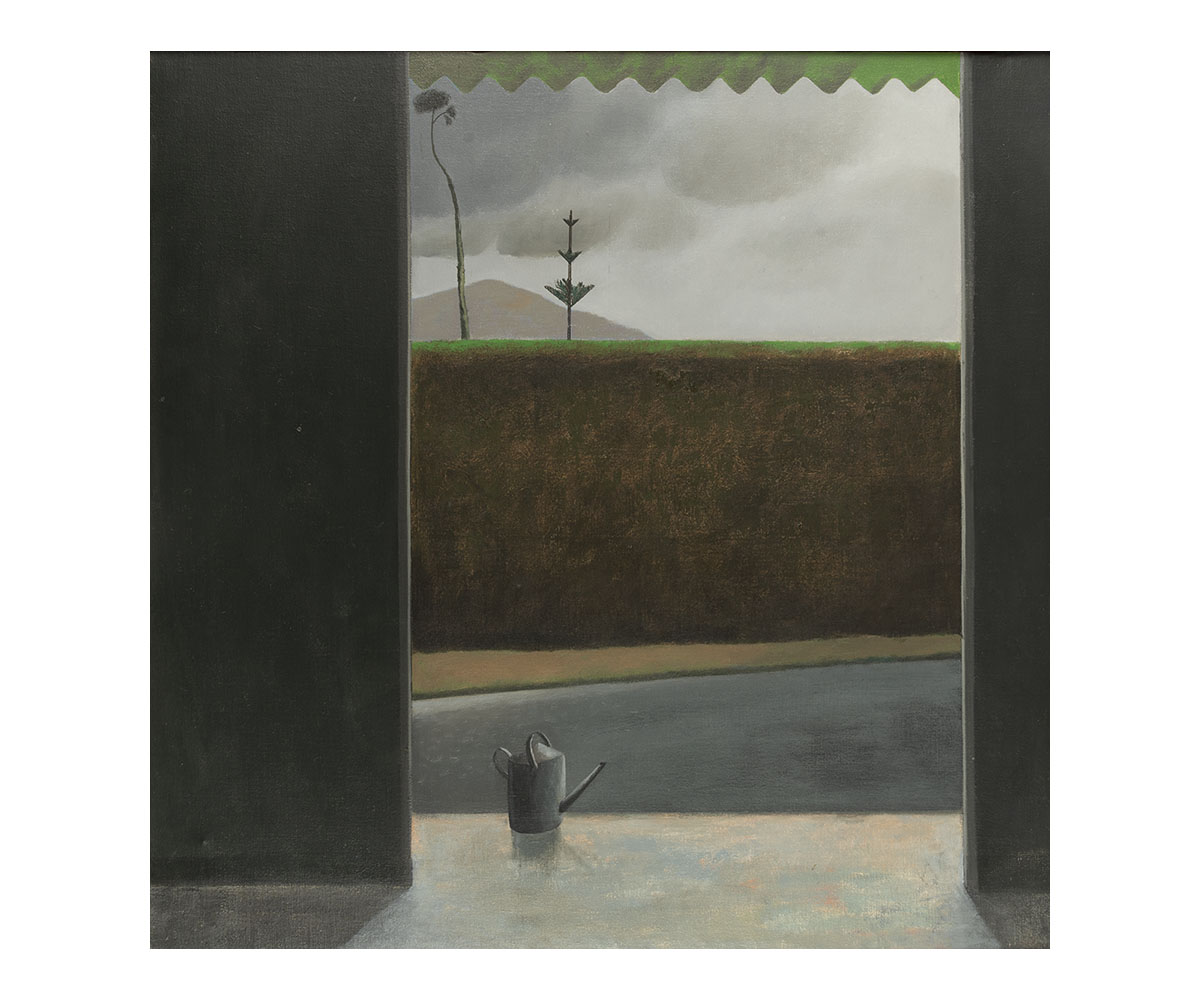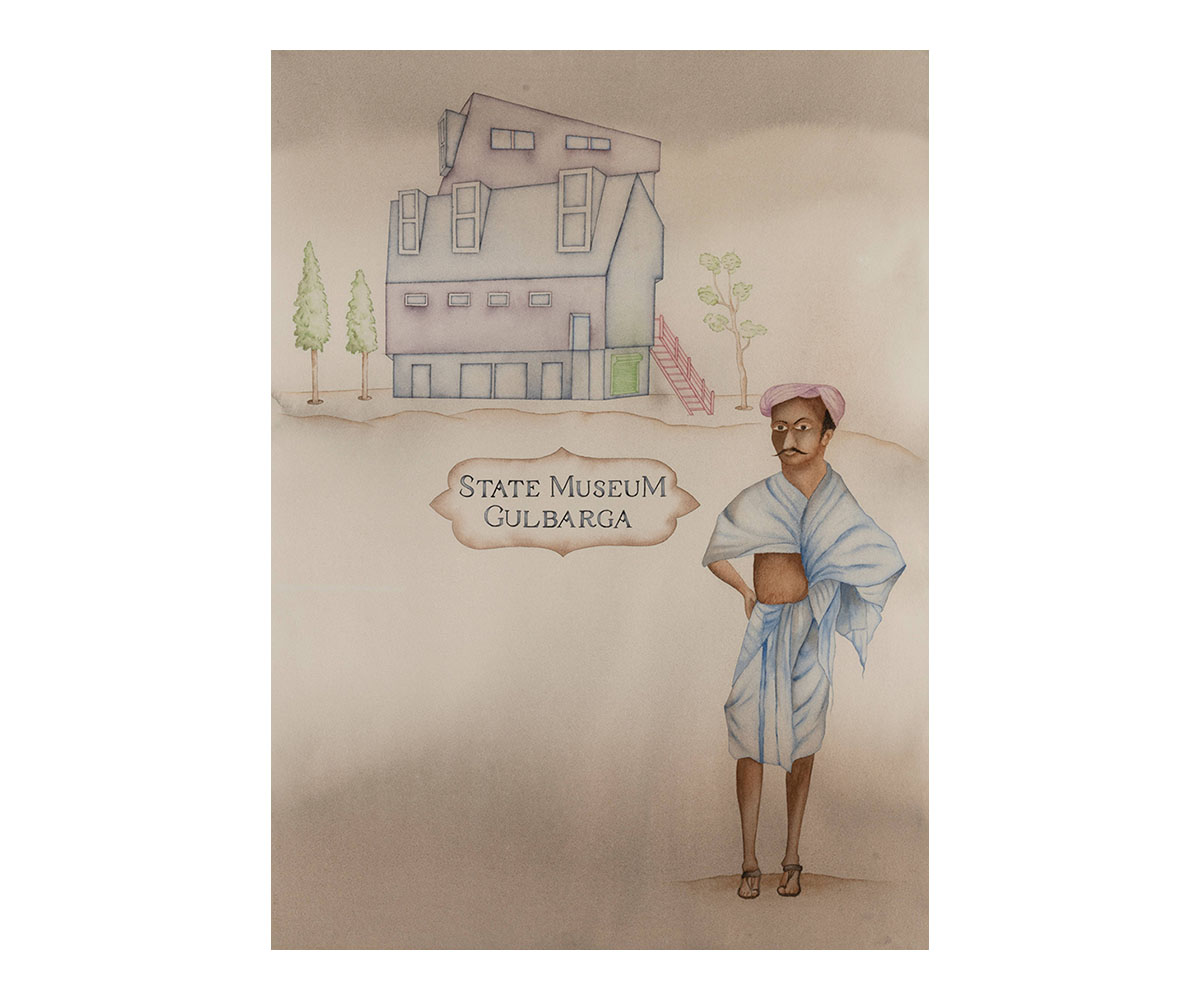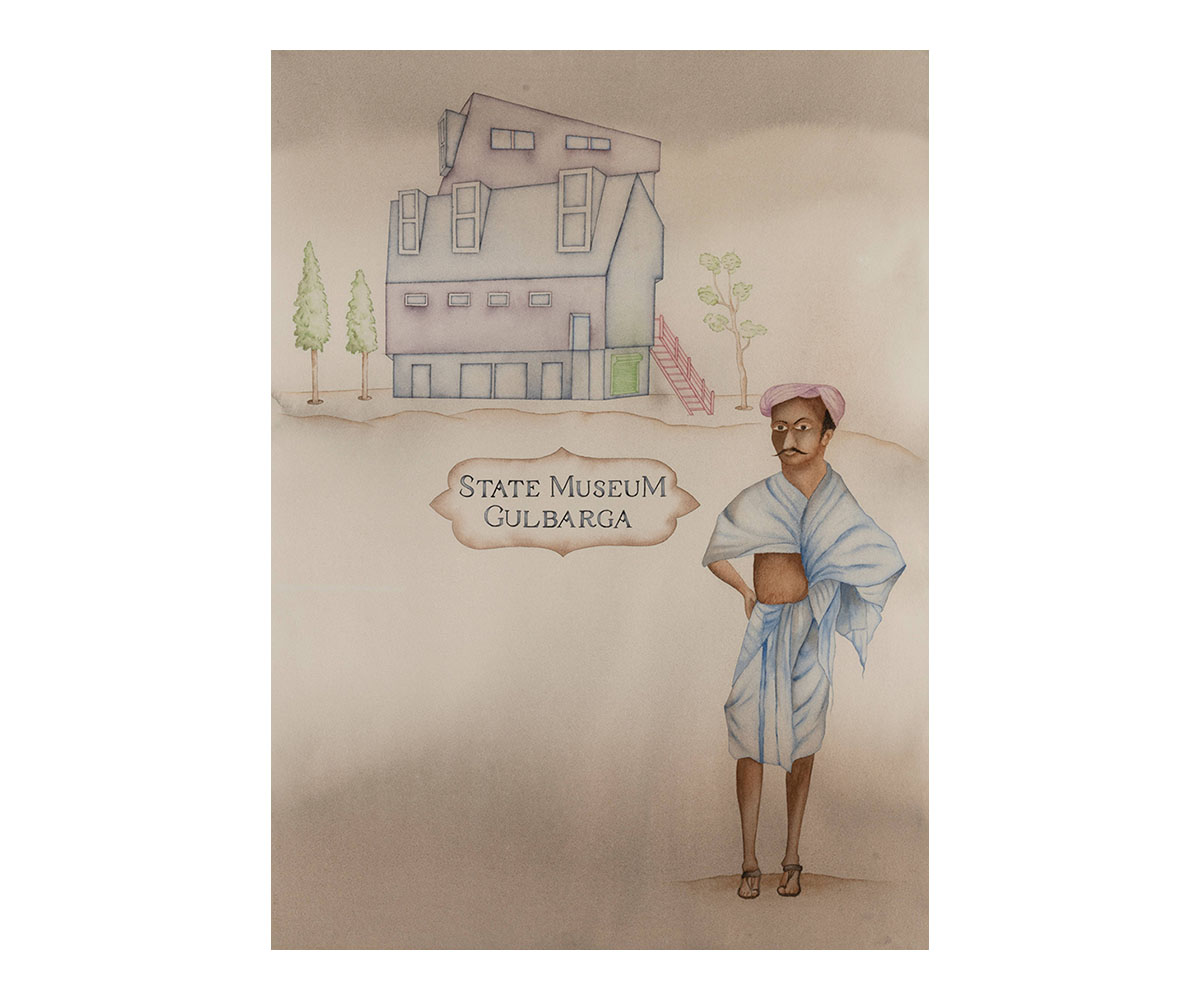 In his works such as Lamentation (1997) and Bapu (1998), Dodiya reinstates the ideals of secularism, peace and tolerance as espoused by Mahatma Gandhi in an increasingly violent and fundamentalist political sphere. Through Gandhi, Dodiya also reflects on his personal life as well as their shared Gujarati identity. In An Artist of Non-Violence (1999), he merges Gandhi's biography with history and animates fragments from his quotidian life through the pages of his diary. In another project, Bako Exists (2011), he presents an imaginary friendship between Gandhi and Bako, a protagonist in the writings of the Gujarati poet, Labhshanker Thaker.
In his landmark installation Broken Branches (2003) Dodiya assembled wooden cabinets filled with an assortment of found objects, prosthetic limbs and construction materials. Since 2003, he has produced installations using the cabinet, such as Meditation (with open eyes, 2011) and Fragrance of a Paper Rose (2018) which place an assembly of references and objects, and through them, histories in renewed contexts. His reflection on cultural history and as well as disciplinary trajectories of art and culture have manifested in his photo-installation Celebration in the Laboratory (2012) at the Kochi Muziris Biennale and 7000 Museums: A Project for the Republic of India at the Dr. Bhau Daji Lad Museum. While the former celebrates figures who have nurtured cultural infrastructure in India, the latter reflects on its lacunae and instead proposes museums in towns and cities through a series of watercolour paintings.
His solo exhibitions have been mounted at institutions such as Chemould Prescott Road (Mumbai, India), Dr. Bhau Daji Lad Museum (Mumbai, India), Vadehra Art Gallery (New Delhi, India), Bose Pacia (New York, USA), Singapore Tyler Print Institute, Galerie Daniel Templon (Paris, France), Contemporary Arts Centre (Cincinnati, USA), and Reina Sofia Museum (Madrid, Spain). His mid-career retrospective was held in 2001, at the Japan Foundation Asia Centre (Tokyo, Japan). His work has been exhibited widely in institutions and is part of several public and private collections including Queens Museum (New York, USA), Haus der Kulturen der Welt (Berlin, Germany), Centre Pompidou (Paris, France), Ecole Nationale Supérieure des Beaux-Arts (Paris, France), Museo Temporario / Culturgest (Lisbon, Portugal), Kunstmuseum (Bern, Switzerland), Pirelli Hangar Bicocca (Milan, Italy), Mori Art Museum (Tokyo, Japan), Jehangir Nicholson Gallery (Mumbai, India), Kiran Nadar Museum of Art (New Delhi, India) and National Gallery of Modern Art (NGMA, Mumbai and New Delhi, India), among others.
Dodiya is married to fellow artist Anju Dodiya and at the time of writing, he lives and works in Mumbai.
Bibliography
Our website is currently undergoing maintenance and re-design, due to which we have had to take down some of our bibliographies. While these will be re-published shortly, you can request references for specific articles by writing to hellomapacademy@map-india.org.