ARTICLE
Annapurna Dutta
(b. 1894; d. 1976)
Born in 1894 in undivided Bengal, Annapurna Dutta was one of the first professional female photographers at a time when photography was largely a male-dominated profession. She is known for her portraits of families in the domestic space, as well as notable figures, such as Sarojini Naidu. Her husband, Upendranath Dutta, though a lawyer by profession, was also an amateur photographer himself.
Dutta came to prominence as a photographer in the 1920s, producing a bulk of her work in the '30s and '40s. Since it was uncommon for women of the era to work outside the home, Dutta did not operate out of a studio; instead, she visited wealthy Indian families for commissioned portraits, and developed and printed the photographs herself in her home studio. Her portraits depicted subjects in their homes, usually wearing traditional clothing and surrounded by their families and possessions. Dutta frequently visited and photographed the Muslim elite, including the politician and Bengal's erstwhile premier Hassan Suhrawardy, the poet Jasimuddin and the singer Abbas Uddin Ahmed. Interestingly, despite her being a female visitor to their households, the Muslim women in her photographs are shown in purdah, possibly because the photographs might later be seen by men.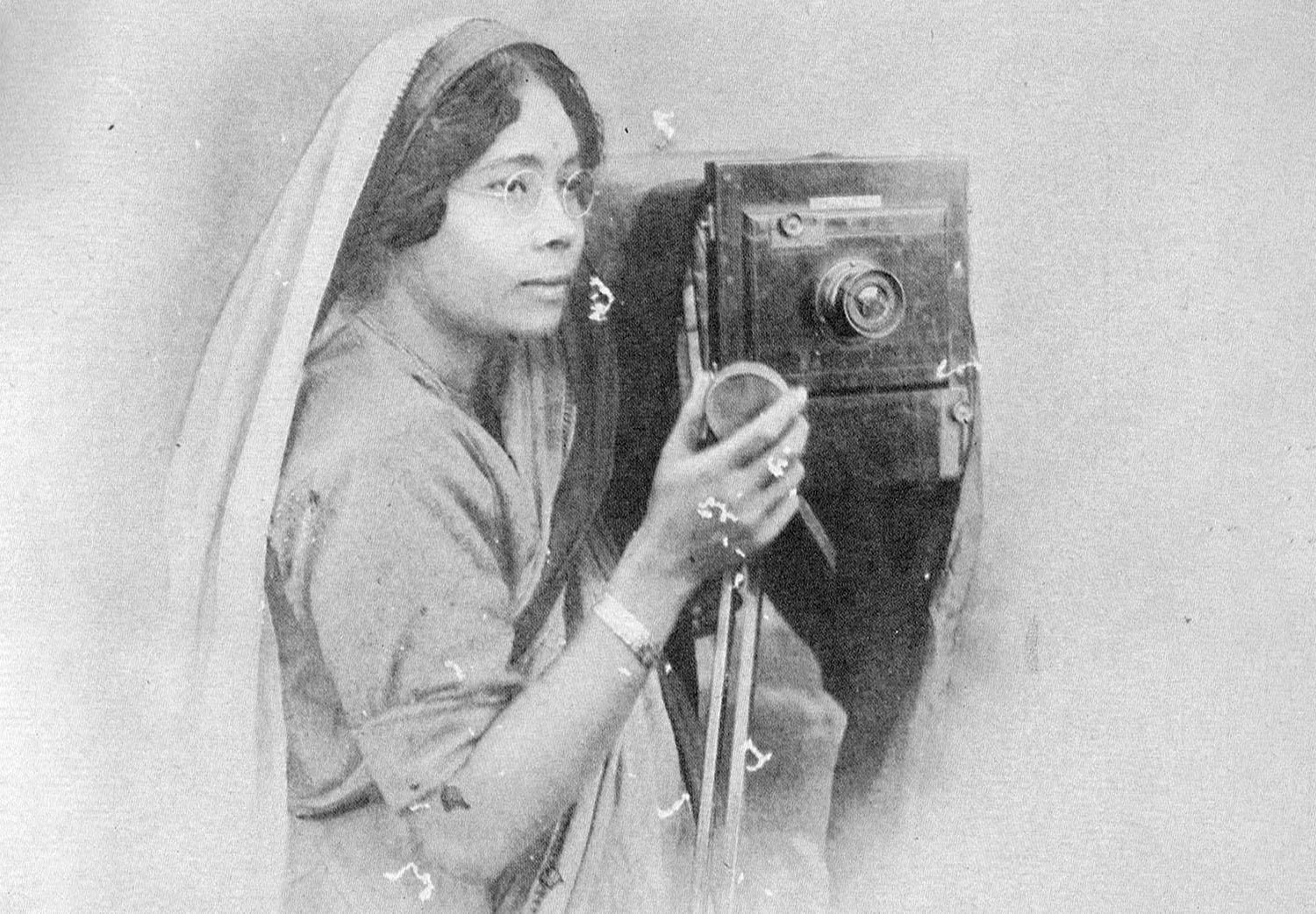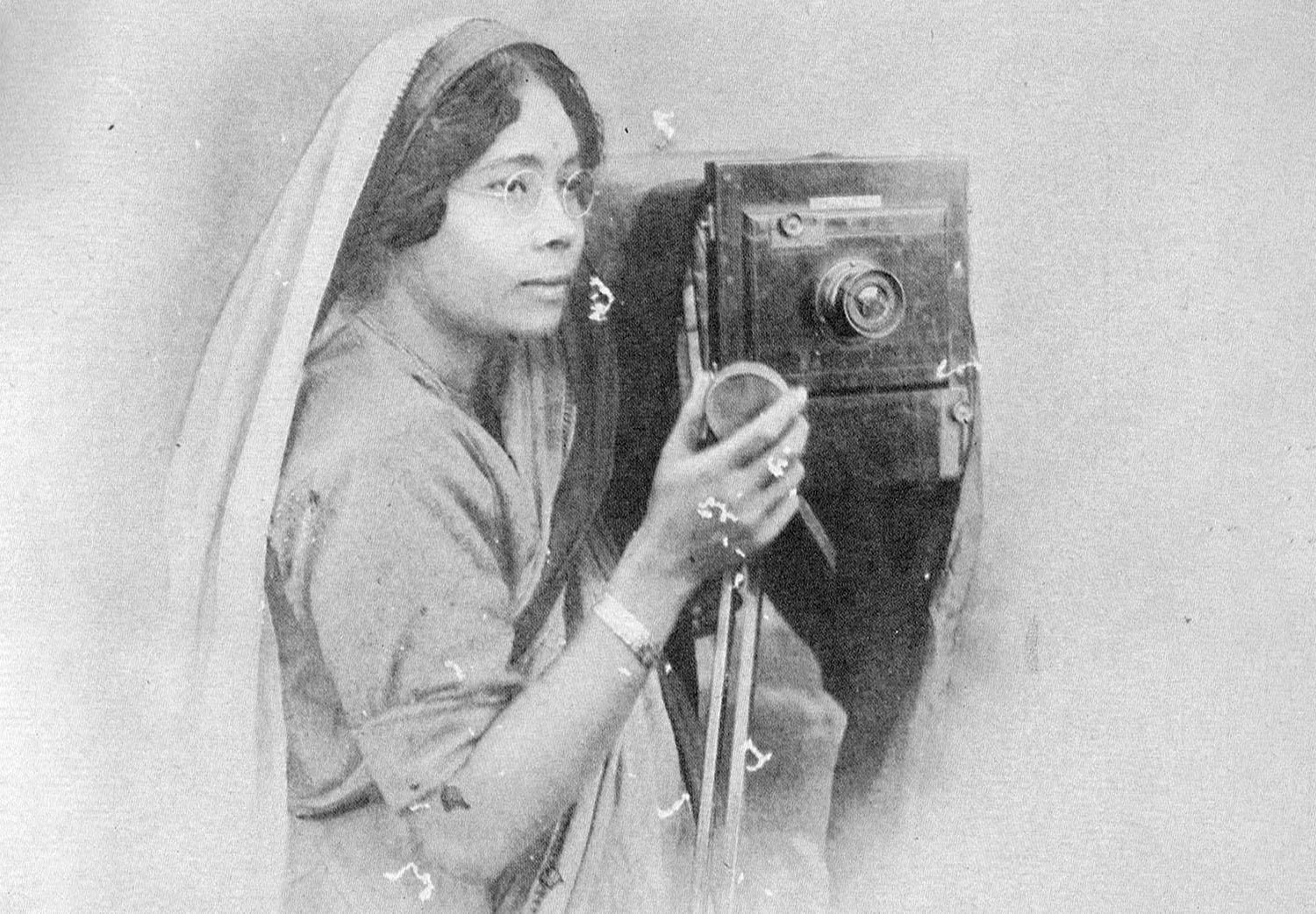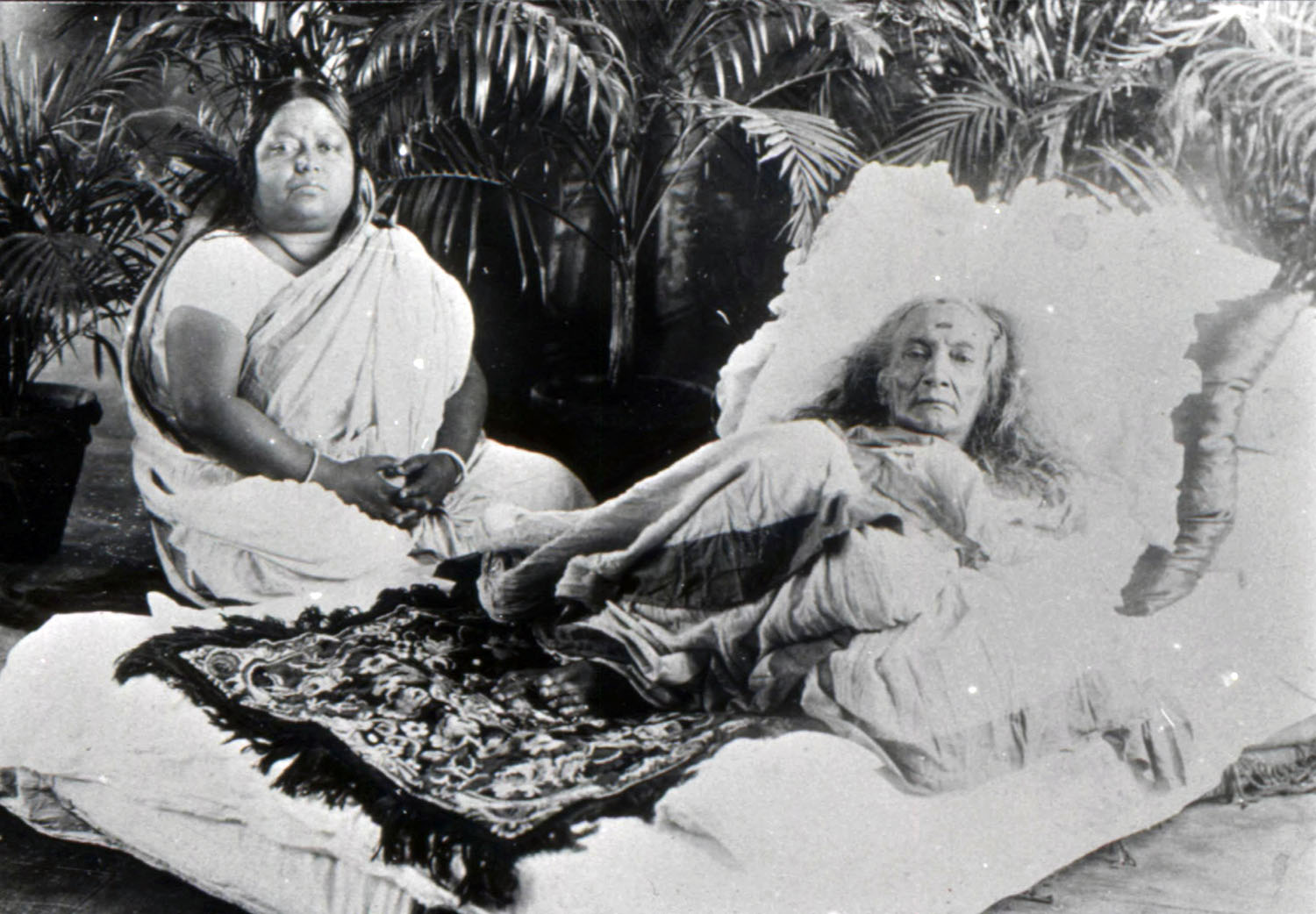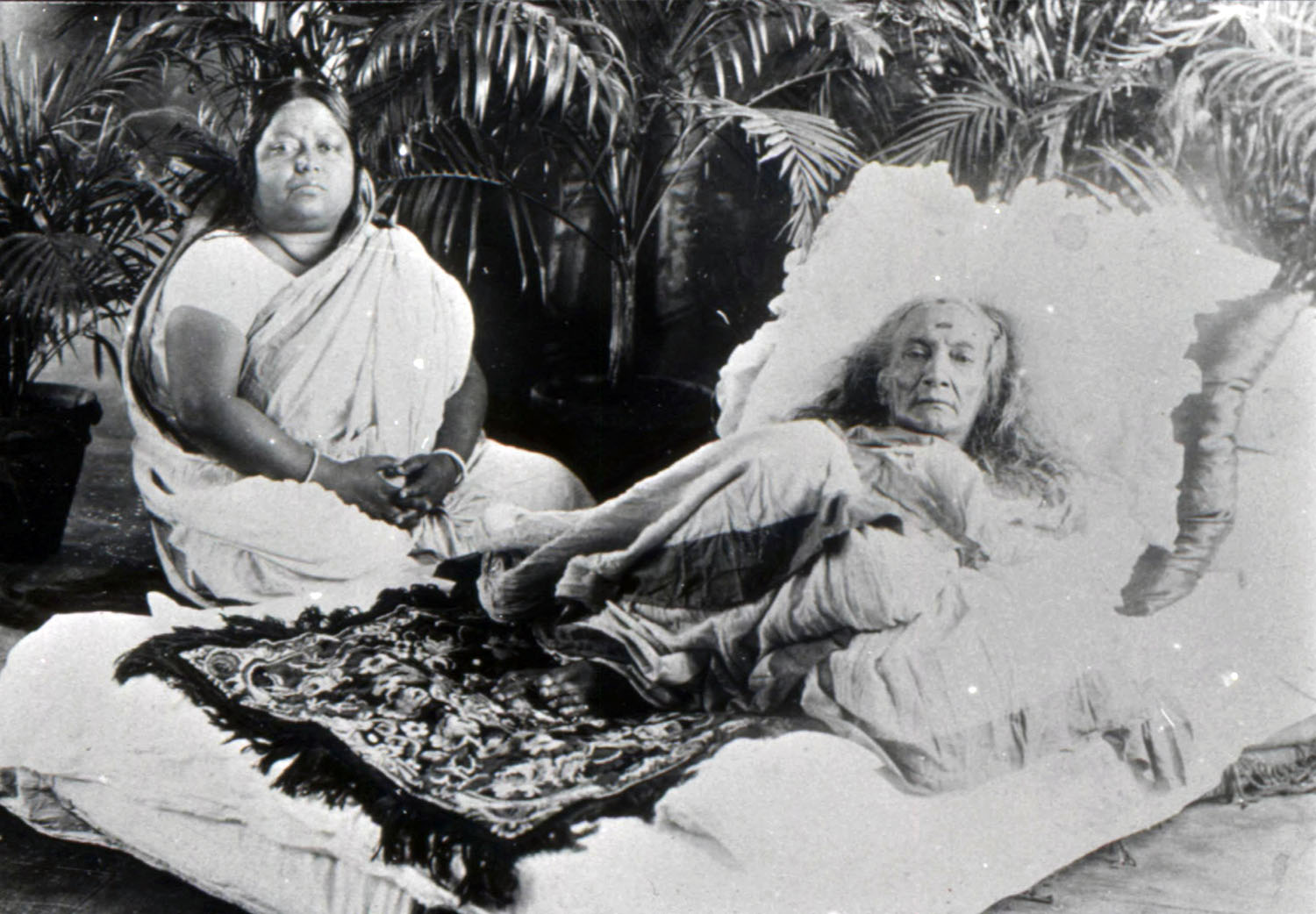 Her most well-known image is perhaps a self-portrait in which she stands beside her plate camera in a three-quarter profile, holding the lens cap while looking beyond the frame. In the image, she wears the clothing and jewellery typical of a married woman, suggesting that domestic life was still expected to be represented traditionally, even as more women became involved in newer practices such as photography. Today, this photograph, along with other glass plate negatives made by her, are part of a collection held by her son Amarendranath Dutta.
Annapurna Dutta passed away in 1976, at the age of eighty-two.
Bibliography
Get Bengal. "Did You Know Kolkata Produced the First Professional Female Photographer of India?" 2019. https://www.getbengal.com/details/did-you-know-kolkata-produced-the-first-professional-female-photographer-of-india.
Guha-Thakurta, Tapati. 2014. "The Making of a Visual History Archive: Selections from the Photography Collection of the Centre for Studies in Social Sciences, Calcutta." https://www.academia.edu/15437021/The_Making_of_a_Visual_History_Archive.
Karlekar, Malavika. "Peeping Behind the Purdah – Early Women Photographers." The Telegraph, December 19, 2010. https://www.telegraphindia.com/opinion/peeping-behind-the-purdah-early-women-photographers/cid/455848.
Sengupta, Debjani. "'Zenana Studio: Early Women Photographers of Bengal', from Taking Pictures: The Practice of Photography by Bengalis, by Siddhartha Ghosh." The Trans-Asia Photography Review 4, no. 2 (Spring 2014). https://quod.lib.umich.edu/t/tap/7977573.0004.202?view=text;rgn=main.
Sinha, Gayatri. 2006. "Women Artists in India: Practice and Patronage." In Local/Global: Women Artists in the Nineteenth Century, edited by Janice Helland, 59–75. Taylor & Francis.