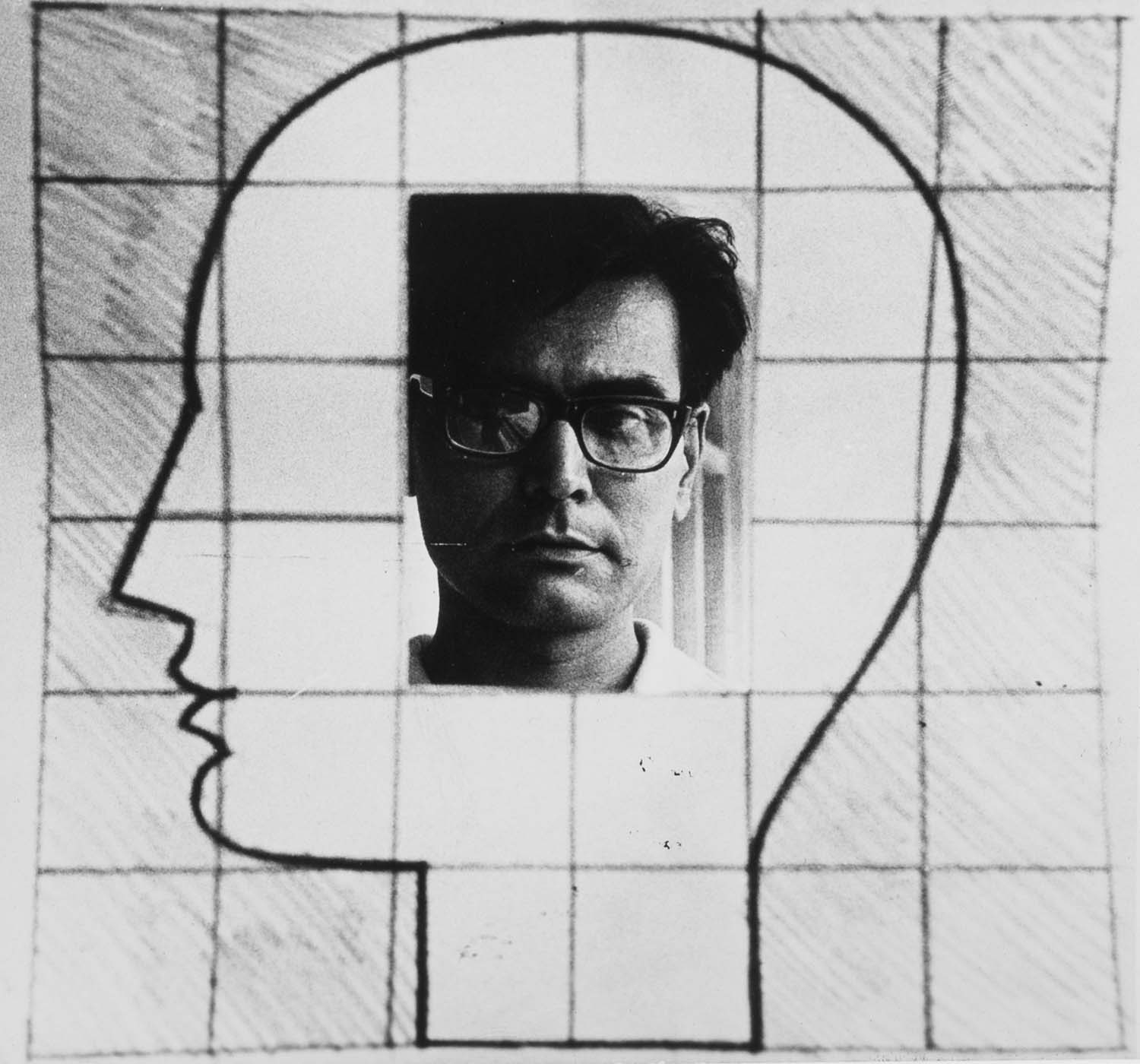 Self-Portrait.; Jyoti Bhatt; c. 1969–1970; Silver gelatin print; 10 x 10.7 cm; Museum of Art & Photography (MAP), Bengaluru
An artist known for his Modernist paintings and prints, Jyotindra Manshankar Bhatt's work combines a strong graphic sensibility with traditional Indian folk designs such as cross-stitch embroidery, calligraphy and rangoli patterns. He has also garnered recognition for documenting the rural life, art and architecture of India through his photographs.
Born in Bhavnagar, Gujarat, Bhatt grew up under the influence of Shishu Vihar, an educational institute for young artists run by his father, which prompted him to begin drawing at an early age. Bhatt went on to receive his formal training in art at the Faculty of Fine Arts, Maharaja Sayajirao University, Baroda, in 1950–56, where he studied painting and printmaking under the mentorship of artists such as KG Subramanyan and NS Bendre. During this period, he also studied fresco and mural painting techniques at Banasthali Vidyapith, Rajasthan. In 1956, Bhatt became one of the founding members of the Baroda Group of Artists and served as its secretary from 1956–66. His portraits from the late 1950s onwards serve as a visual repository of the Group, with photographs featuring fellow artists working in their studios, teaching in classrooms and during their leisure time.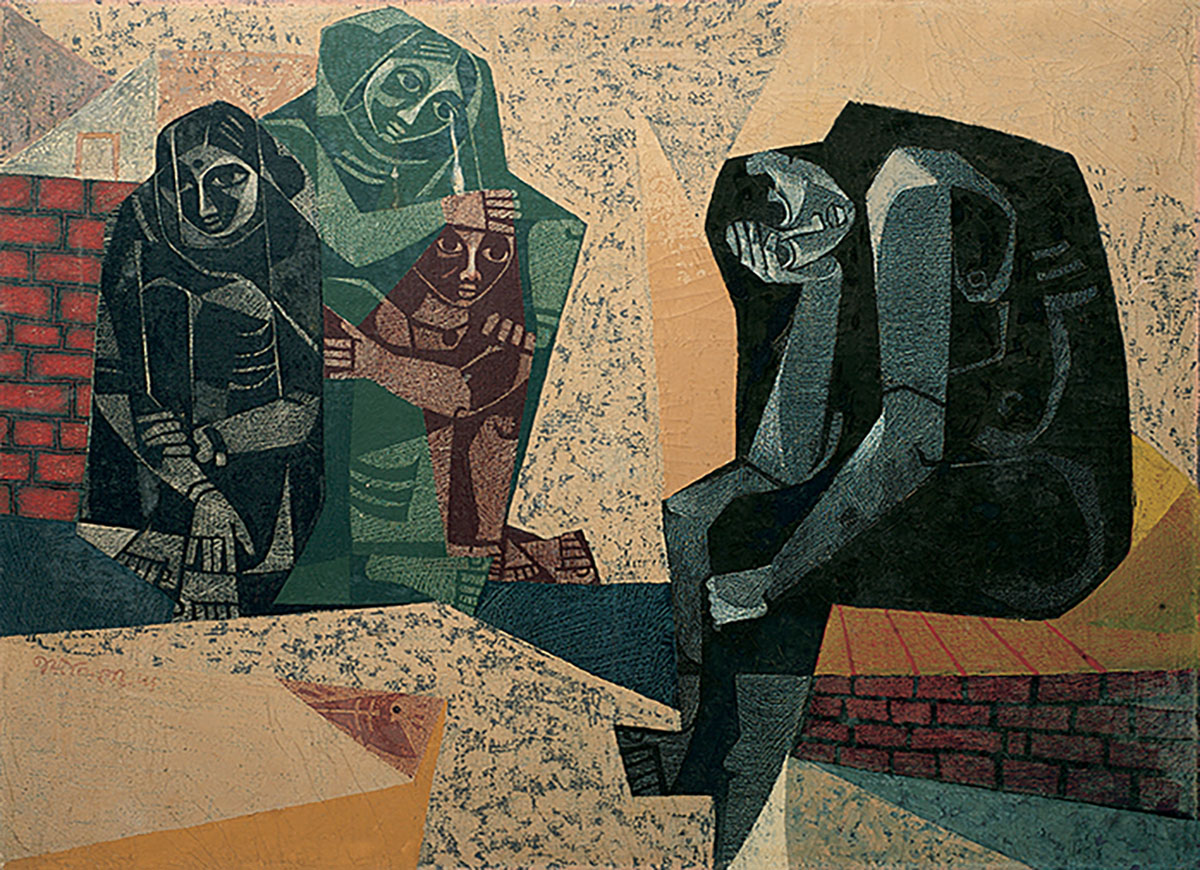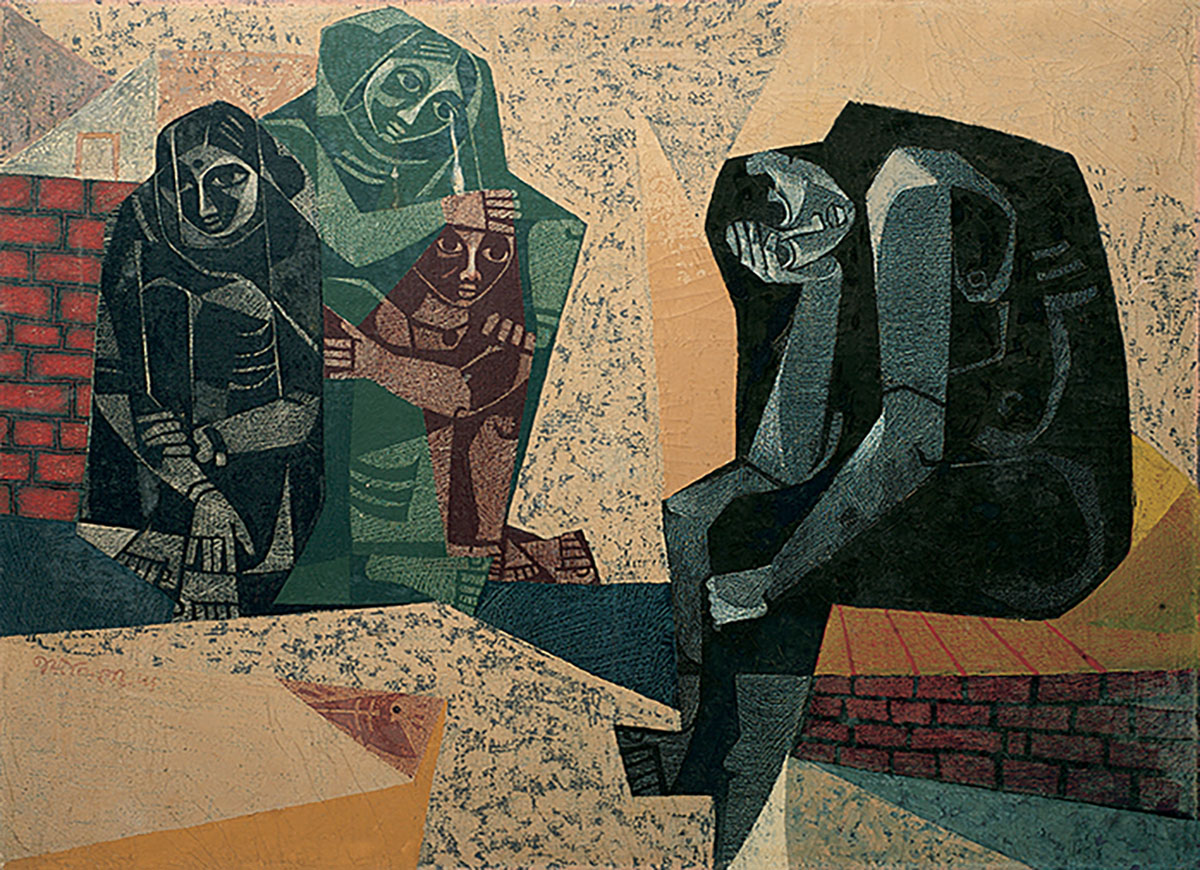 In 1961, Bhatt received a two-year scholarship from the Italian government to study at the Accademia Di Belle Arti, Naples, where he came in contact with European painters working in the aftermath of World War II. Simultaneously, he also began practising printmaking. On his return to India in 1962, he became part of the short-lived Group 1890 in Bhavnagar, along with artists such as Jagdish Swaminathan, Gulammohammed Sheikh, Jeram Patel and Balkrishna Patel. He was awarded a Fulbright Scholarship and Rockefeller grant to continue printmaking at the Pratt Institute in New York from 1964-66. While there, he experimented with Cubism and Pop Art until he developed a unique style of painting inspired by Indian folk art. He returned to India in 1966 with a deep interest in Abstract Expressionism and the intaglio technique, which he had learned at Pratt. He also began teaching painting at the Faculty of Fine Arts, MS University, in the same year, where he continued teaching till his retirement in 1993.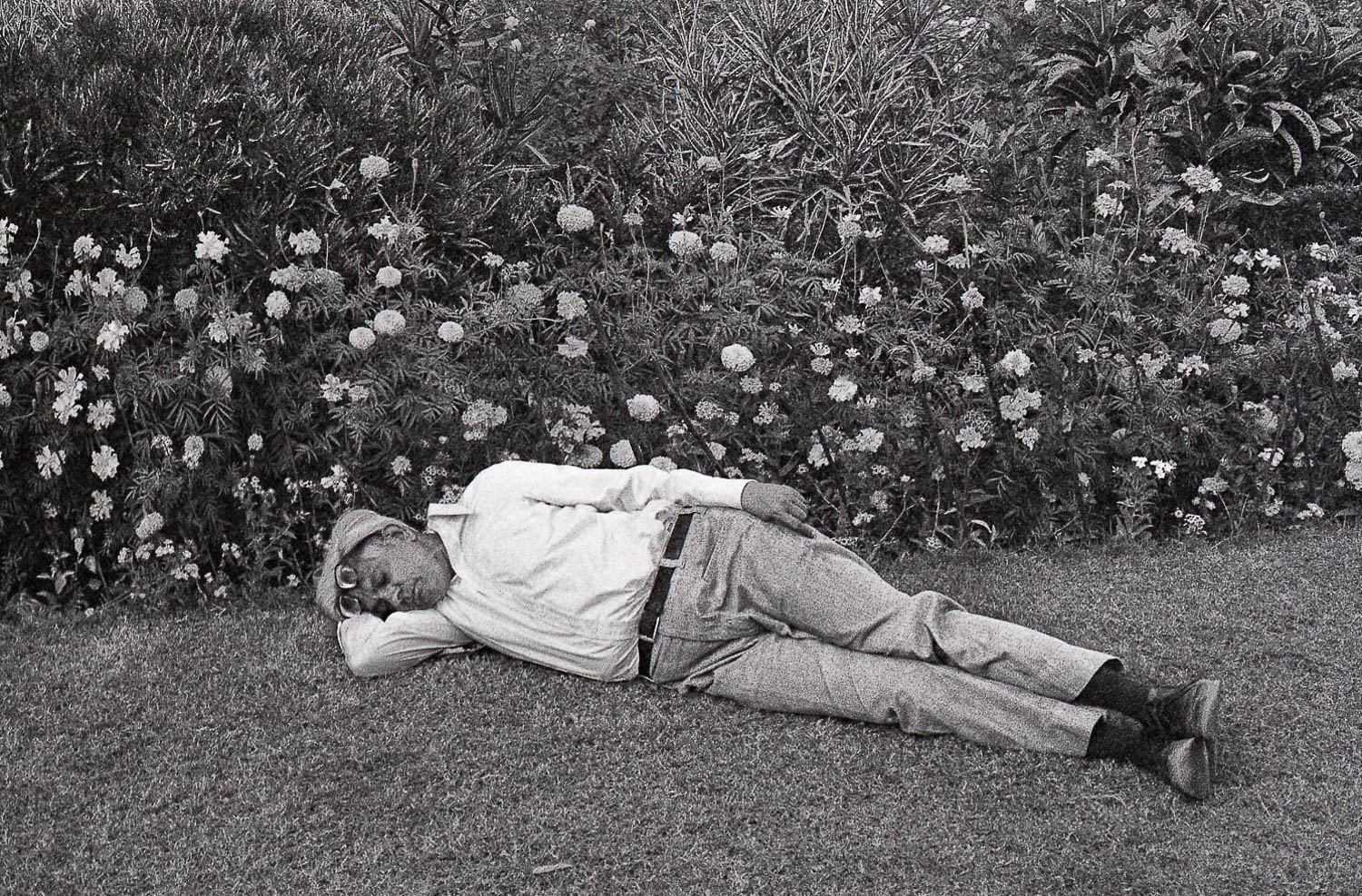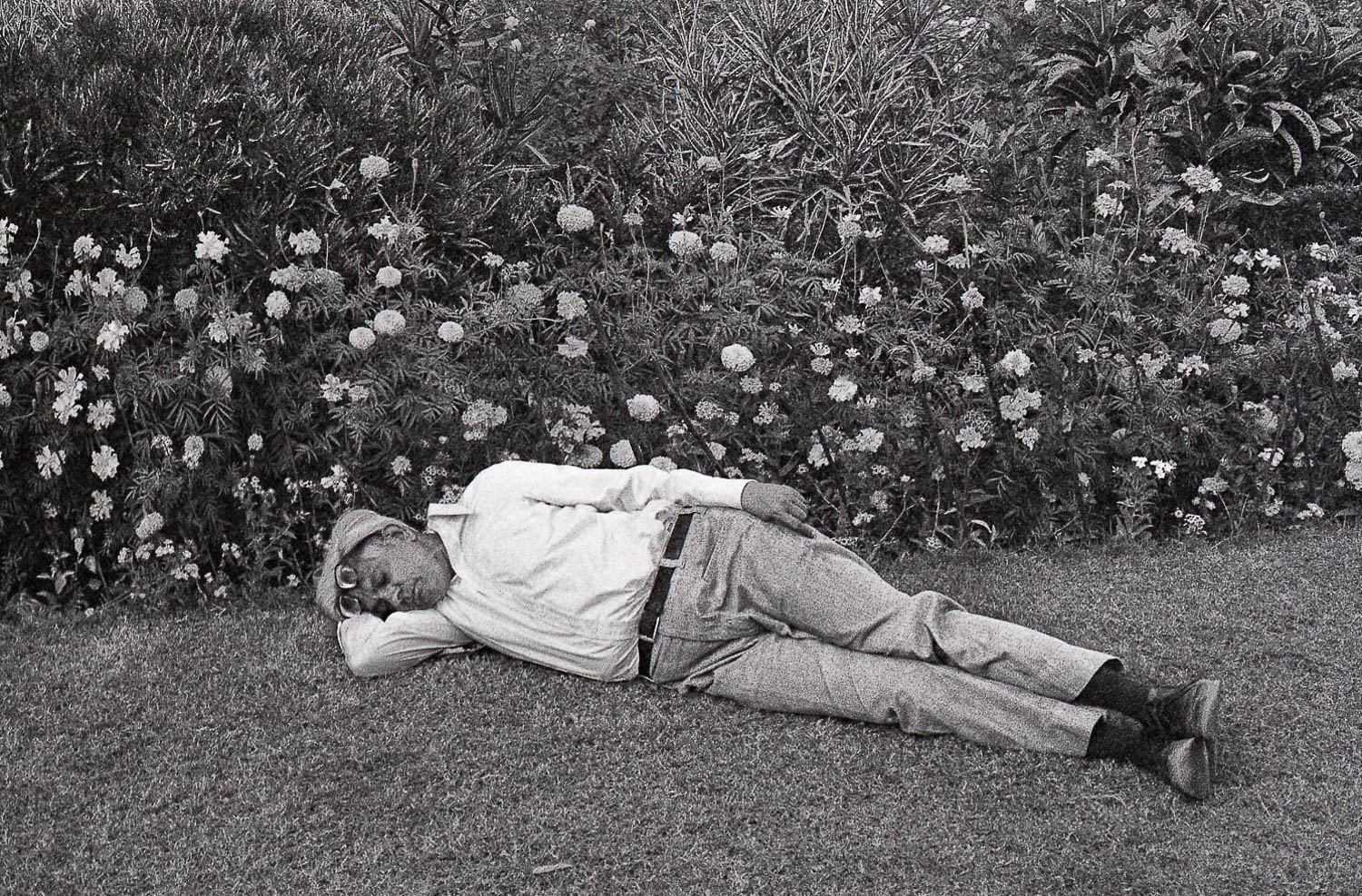 In the late 1960s, Bhatt shifted his attention to documentary photography of traditional Indian arts and crafts. Beginning with a project for the 1967 seminar Folk Arts of Gujarat organised by the Bharatiya Vidya Bhavan, Bombay (now Mumbai), documenting art in rural India became a major preoccupation for him. Bhatt sought to capture and preserve India's vanishing cultural symbols through a realist, black-and-white approach. His photographs of rural, tribal and folk art — initially from Gujarat and later expanding to Rajasthan, Madhya Pradesh, Orissa and beyond — are technically straightforward and simple, staying true to a documentary approach while also being as exhaustive as possible in an attempt to place content over form. Motifs and symbols from folk art also often found their way into his prints and paintings.
Bhatt has gained both national and international renown throughout his career. He curated the two-part exhibition titled Painters with a Camera at the Jehangir Art Gallery, Mumbai (1968), which featured the work of artists with an interest in photography. He has also shown his work at Anant Art Gallery, New Delhi (2005); Gallery Espace, New Delhi (2001); and the Delhi Art Gallery (2007). In addition to this, he has painted multiple public murals, including two at the Parliament House in New Delhi. He received the President's Gold Plaque in 1956 and the Padma Shri in 2019. His work is part of the permanent collections of the Smithsonian Institute, Washington DC; the Museum of Modern Art, New York; and the Museum of Art & Photography (MAP), Bengaluru.
As of writing, Bhatt lives and works out of Baroda.
Bibliography
Our website is currently undergoing maintenance and re-design, due to which we have had to take down some of our bibliographies. While these will be re-published shortly, you can request references for specific articles by writing to hellomapacademy@map-india.org.