ARTICLE
Jagdish Swaminathan
Modernist artist, critic and one of the key figures of Indian art history of the twentieth century, Jagdish Swaminathan is renowned for his attempt to incorporate indigenous practices to change the frameworks through which Modernist Indian art was viewed.
Born in Shimla, Himachal Pradesh, Swaminathan's education in art began with evening classes at Delhi Polytechnic in the mid-1950s under BC Sanyal. At the time, Swaminathan was working as a journalist, art critic and, later, editor at Mazdoor Awaz, a left-wing Hindi weekly run by the Congress Socialist Party. He was also a regular contributor to the Marxist magazine Link and also started the monthly magazine Contra 66, which aimed to challenge prevailing views of modernity through an examination of art and aesthetics. Swaminathan was an active member of the Congress Socialist Party and the Communist Party of India (CPI) from the mid-1940s onwards and throughout most of the 1950s. In 1958, he was granted a scholarship to attend a printmaking course at the Academy of Fine Arts, Warsaw. In 1962, he founded Group 1890 at Bhavnagar, Gujarat, alongside other artists such as Jyoti Bhatt, Himmat Shah and Jeram Patel. He also wrote the group's manifesto, which attacked the idealism of the Bengal School as well as the techniques of European Modernism.
Swaminathan's early work comprised geometric brush paintings aimed at a conscious rejection of regional art movements and nationalist identity. He believed that painting ought to be concerned with the numen, or spiritual heart, of an artwork. A notable early work from 1960, The Yellow Sign, illustrated his idea that the numen is submerged under opaque structures and canons — much like the symbols in the painting — are further repeated in other works, such as his Color Geometry of Space series (1967). He borrowed these symbols from his studies of indigenous and folk art, suggesting that these traditions engaged with the numen more closely due to their distance from the Modernist discourse.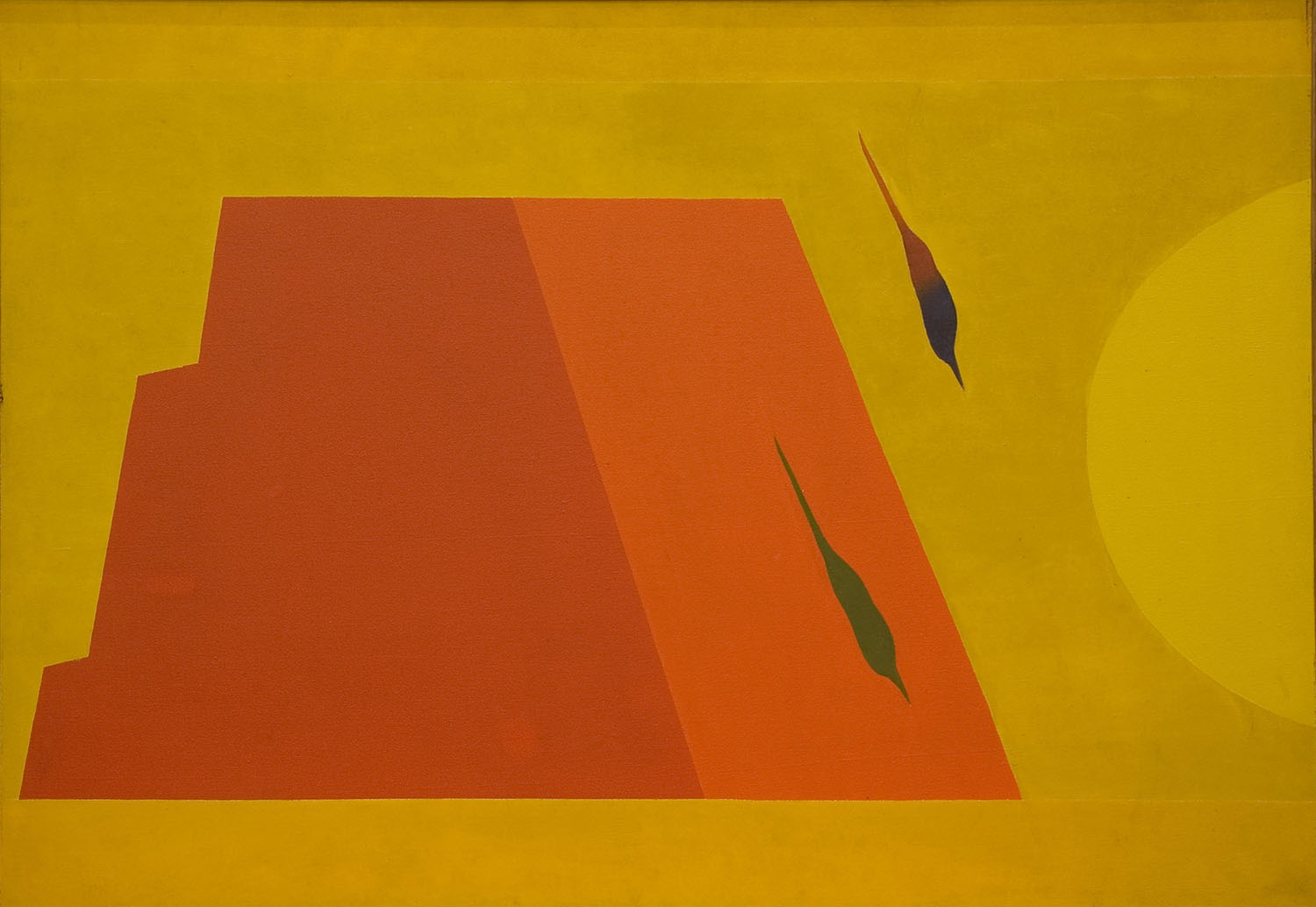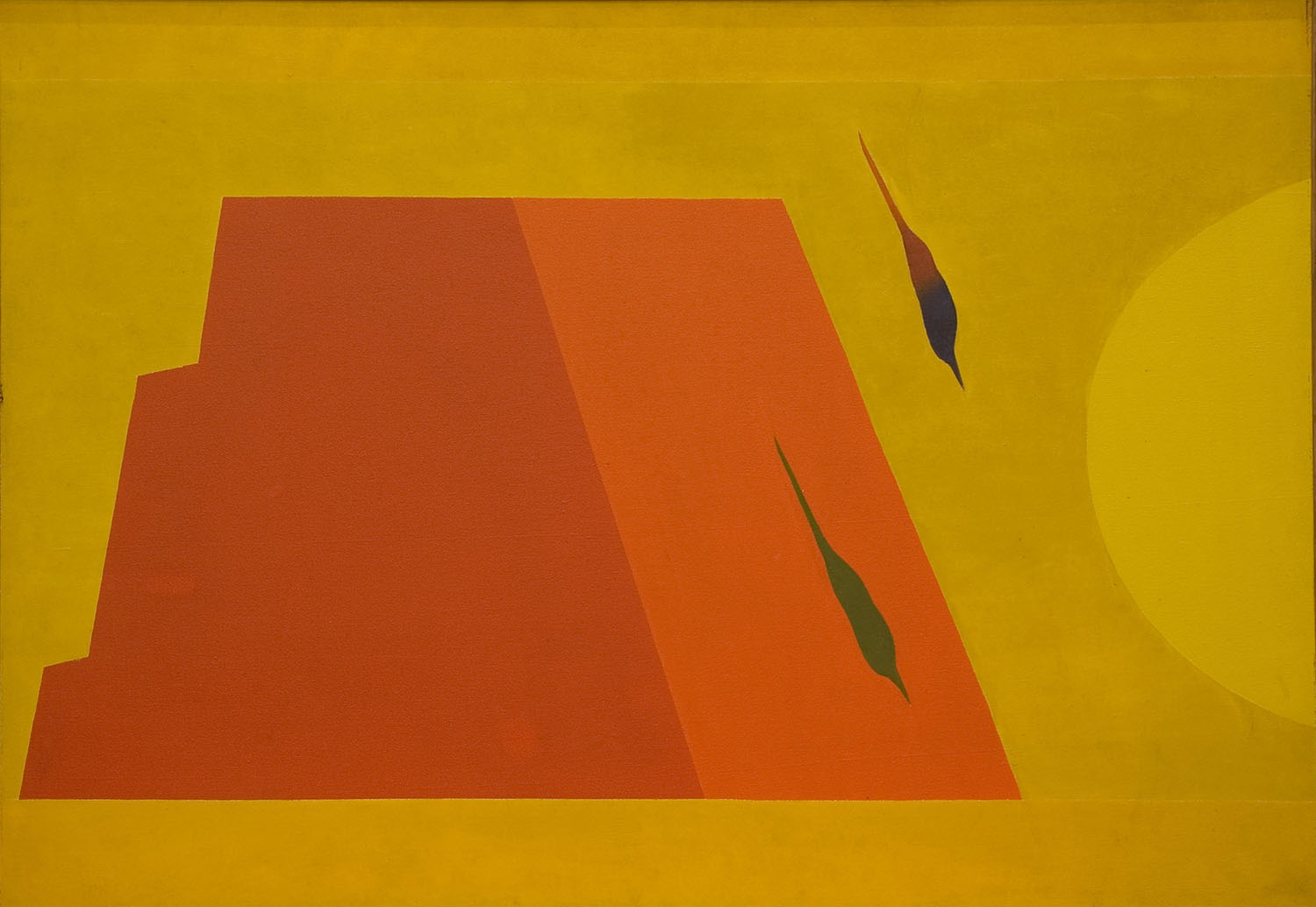 His later paintings, from the 1970s onwards, were marked by bold, bright colour fields and geometrical forms characteristic of Pahari miniature paintings of the seventeenth and eighteenth centuries and Tantric Art, which was being revived under KCS Paniker in Madras. The Bhakti tradition of rejecting social norms and hierarchies which served as the philosophical basis of the Radha and Krishna illustrations of the Pahari School, also held great appeal for Swaminathan. These influences are most noticeable in the Bird, Tree and Mountain series, made between the 1960s and 1980s. With greater engagement in what he considered a necessary 'unlearning' required of contemporary artists seeking a primordial involvement with art, his paintings began veering towards a more abstract idiom that was uniquely unidentifiable in terms of region or canon.
Throughout his career, Swaminathan was instrumental in setting up institutional support and ensuring representation for vernacular and indigenous art in India. In 1982, he helped found Bharat Bhavan and contributed his collection of indigenous art to establish the on-site Roopankar Museum. In early-1982, he organised an exhibition of works by Jangarh Singh Shyam, who Swaminathan had invited to Bharat Bhavan the previous year. Swaminathan held the position of Museum Director at Roopankar until 1990.
His works have been widely exhibited, including at the Lalit Kala Akademi, New Delhi (1963); Chemould Prescott Road, Mumbai; Dhoomimal, New Delhi; Gallery Espace, New Delhi (2012); and Saffronart, New Delhi (2020).
He died in 1994 in New Delhi.
Bibliography
Our website is currently undergoing maintenance and re-design, due to which we have had to take down some of our bibliographies. While these will be re-published shortly, you can request references for specific articles by writing to hellomapacademy@map-india.org.