A Modernist artist associated with the Baroda School and Group 1890, Himmat Shah is known for his terracotta and bronze sculptures, employing an approach that mimics proto-historic iconography to create works that are sparse, clean and almost primeval. Similar to his peers at Vadodara (formerly Baroda), he was greatly influenced by KG Subramanyan's living traditions concept and his engagement with folk art and vernacular visual traditions in his artistic practice.
Shah was born to a large Jain mercantile family in Lothal, Gujarat. He resisted familial ties and rebelled against a conventional education, spending his time watching theatrical recitations, experimenting in the potters' workshops and later, making (and sometimes selling) paintings and sketches during his frequent excursions from home. Eventually, to explore his creative interests, he was sent to Bhavnagar to study in Gharshala, a centre for alternative education, where he was mentored by art-educator Jagubhai Shah. After his initial training, he enrolled in a course at the Sir JJ School of Art, Bombay (now Mumbai) to train as a drawing teacher. During one of his frequent visits to Ahmedabad, he heard of the artist NS Bendre, who had just become the head of the painting department at Maharaja Sayajirao University, Baroda. He then applied for and won a national cultural scholarship and in 1956, Shah joined the university's Faculty of Fine Arts to study painting under Subramanyan and Bendre.
In 1966, after his graduation and his subsequent involvement in the Group 1890, he travelled to Paris on a scholarship from the French government, to study etching under Krishna Reddy and SW Hayter at Atelier 17, which would lead him to explore applications in the material and modes of relief and free-standing sculpture later in his career. Upon his return to India a year later, Shah began work on a set of large brick-and-mortar relief sculptures for St. Xavier's High School, Loyola Hall, Ahmedabad. He then began to work as a sculptor, primarily in terracotta and bronze, producing, among other works, a series of human heads with distorted faces, for which he is now best known. In the 1970s, Shah moved to Delhi and continued his practice at the Garhi Studios.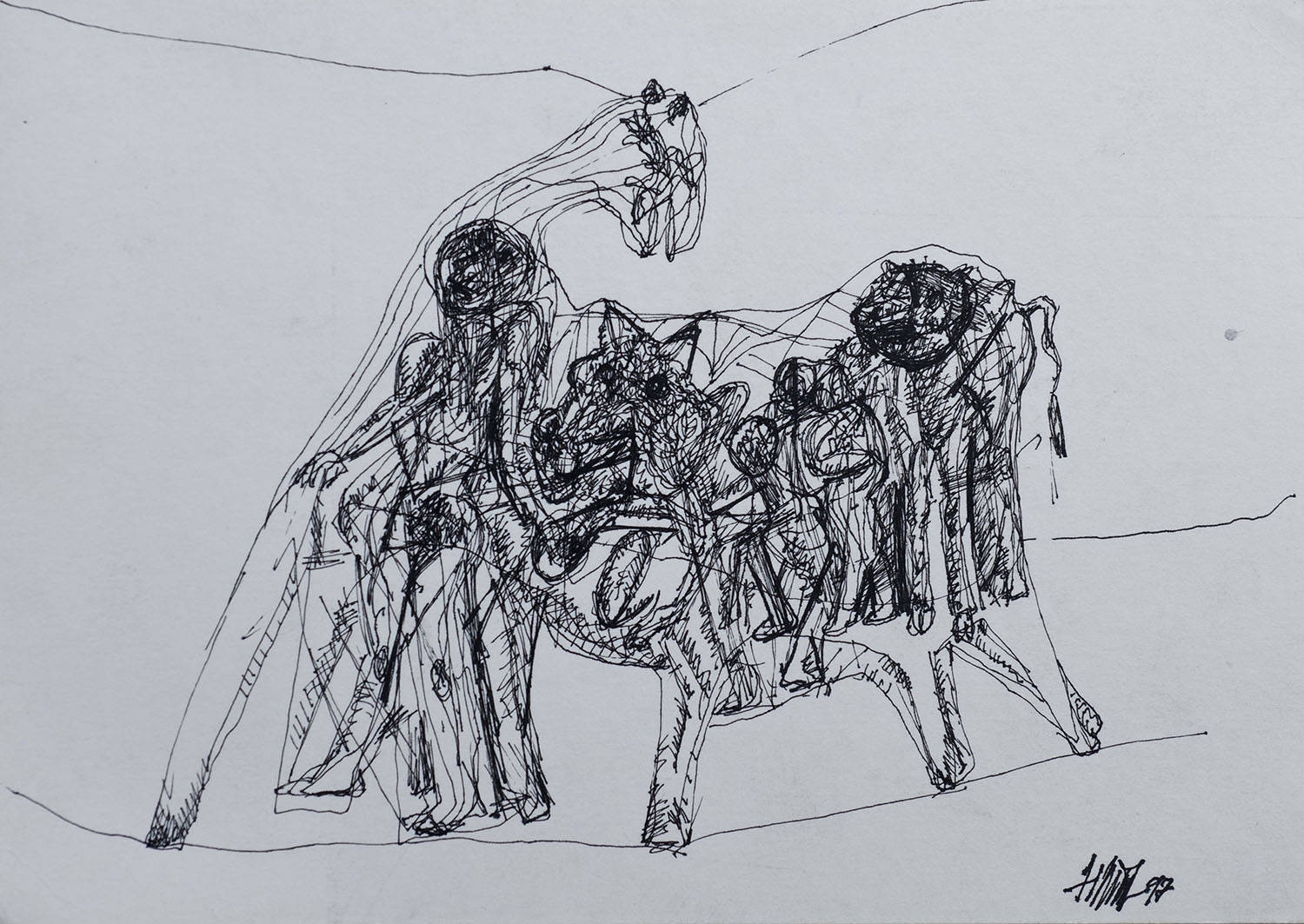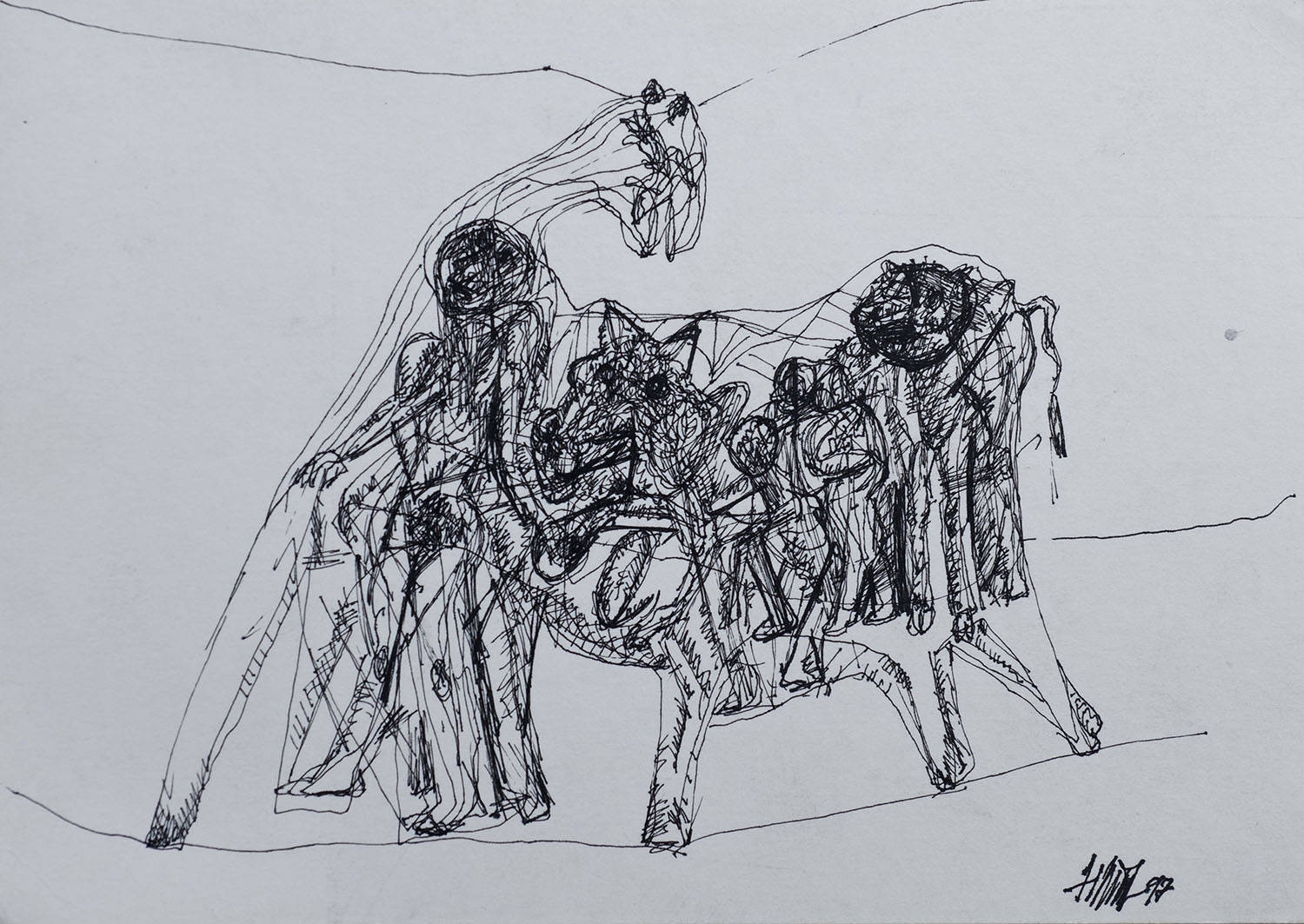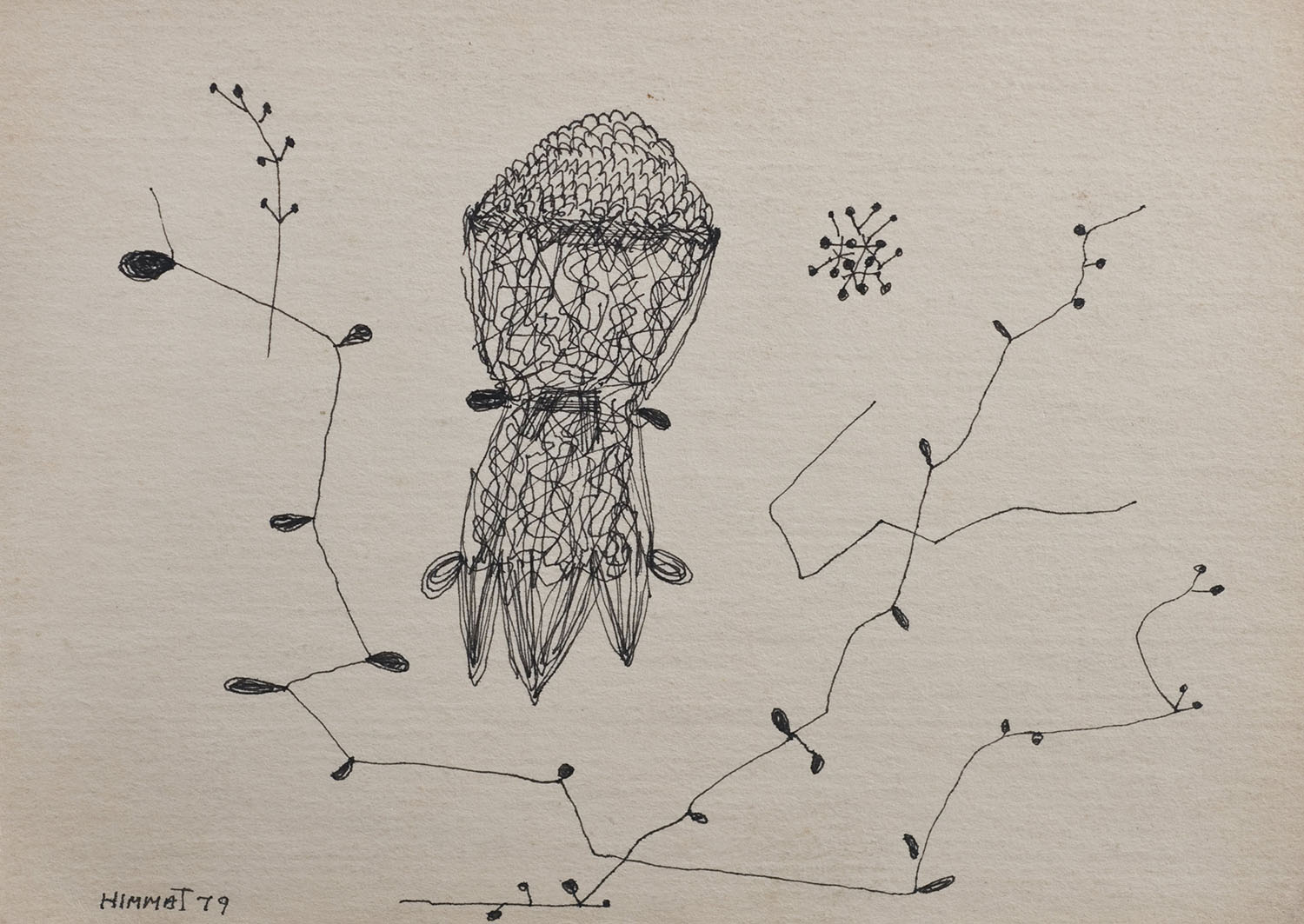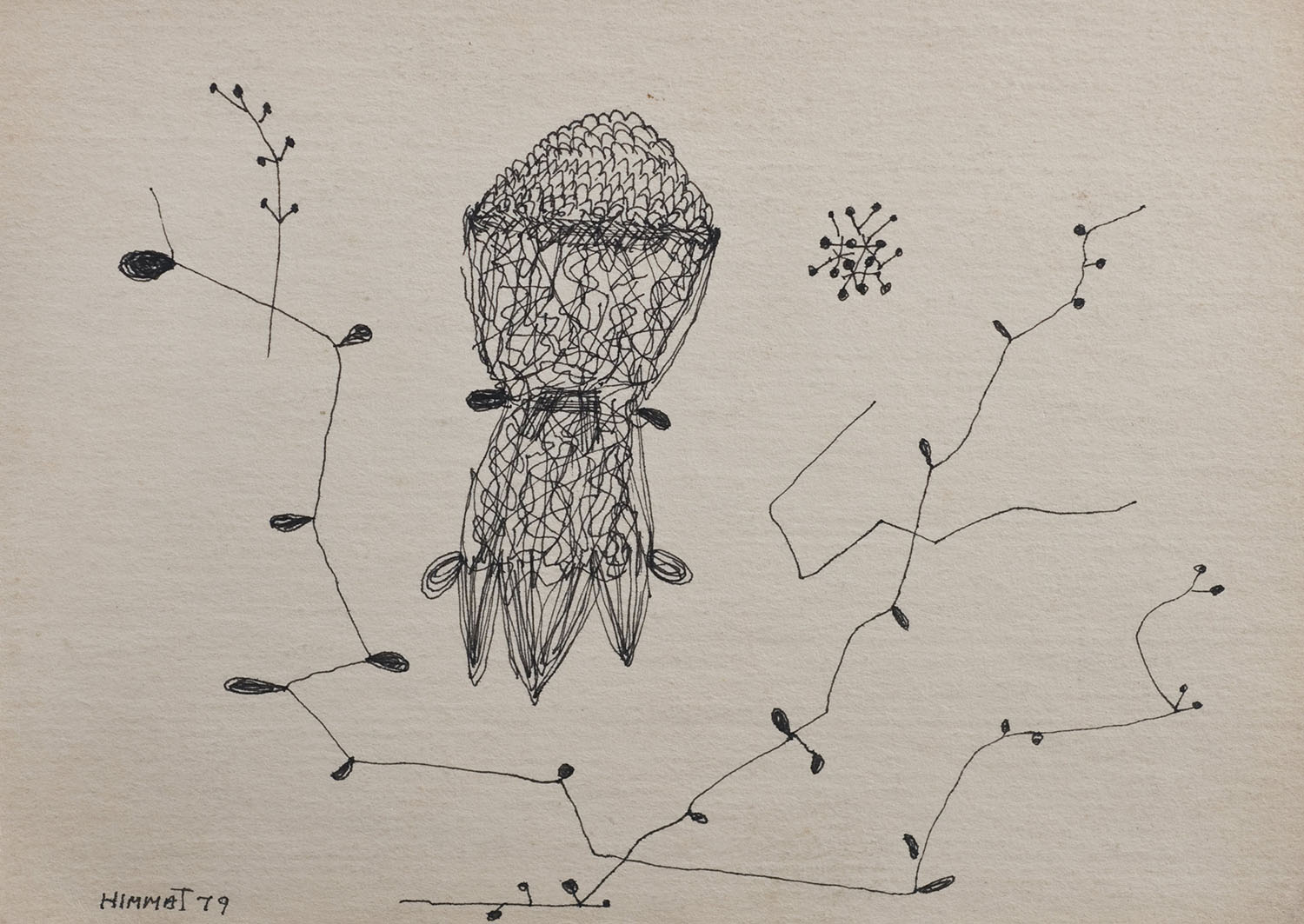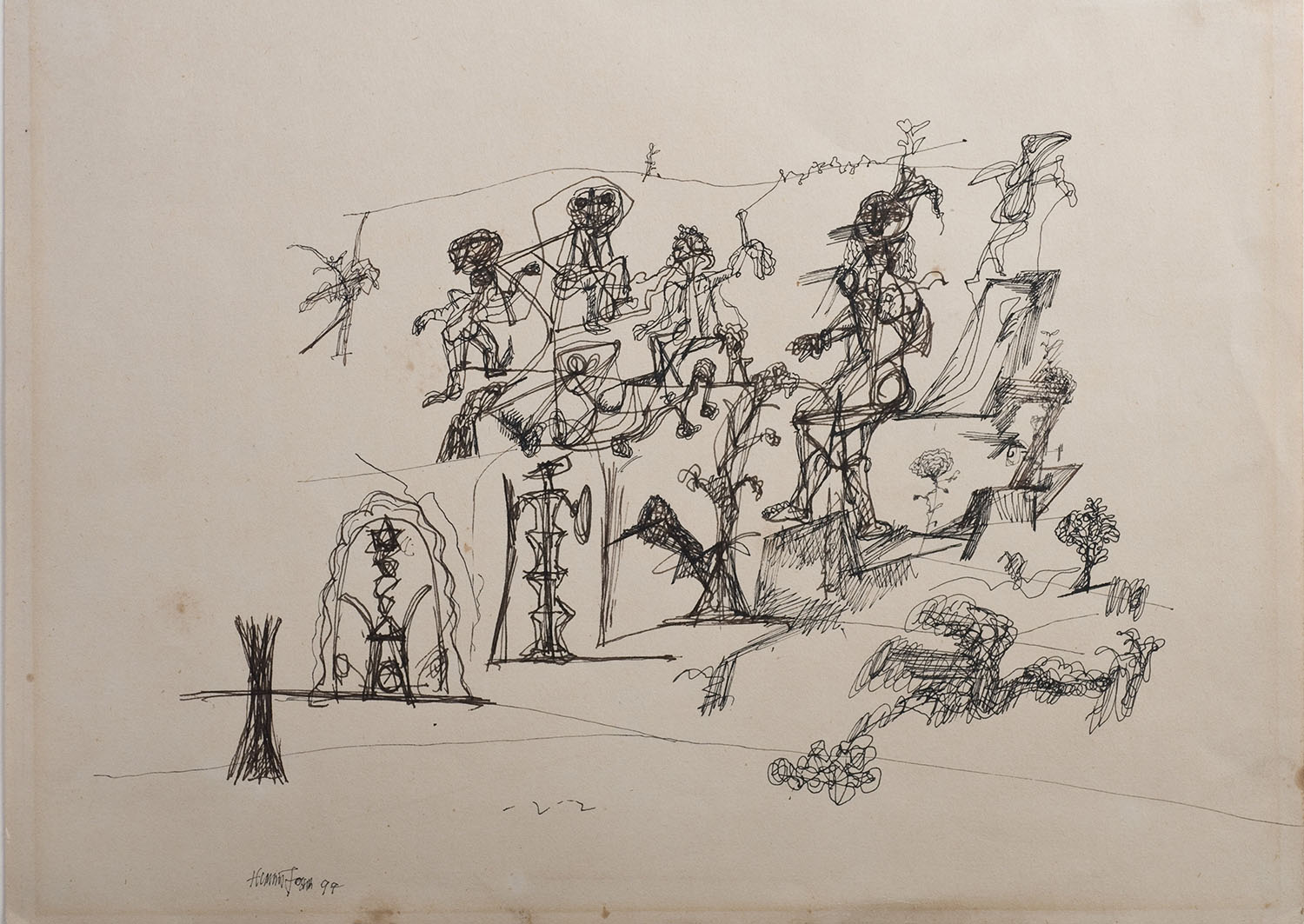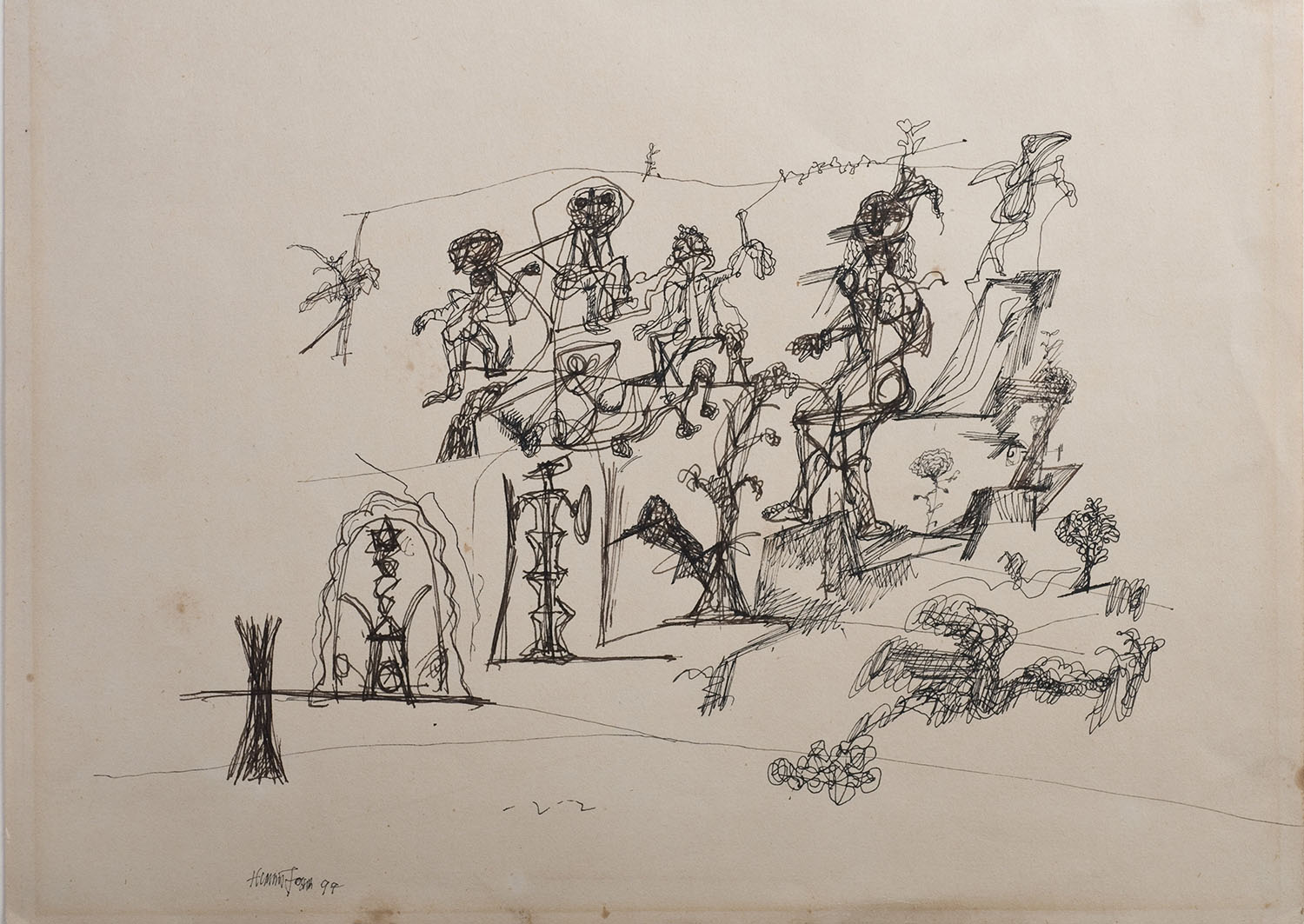 Shah's work, despite the major shifts from drawing to print and then sculpture, shows a consistent style of mark-making. His early drawings employed a frantic but guided pattern of lines that are suggestive of an evolving iconography. Similarly, the sculptural heads, even when at times faceless, are etched with marks and surface distortions using geometric forms, cross-hatching and cryptic symbols derived from vernacular art and ancient semiotics. The historical appeal of this almost-recognisable pseudo-script, tempered with the Modernist tropes of nation-building and industry, resulted in solid, hard-edged forms. These recalled not only a raw but familiar Primitivism but also the cold detachment of iconic Modernism. Evident in his choice of materials, their surface treatments and their subsequent manipulation are the many influences of his own material past, the experiences of his youth, and the artistic environments of his early creative years. The physical alterations such as gilding and patination, apart from the material itself, suggest lost memories and ruptures between modern consumers of art and their native and indigenous traditions. The simple and heavy materials Shah used for his sculptures signalled a general dissatisfaction towards consumerism and its denial of past histories and cultures in India.
Shah has been a part of several significant exhibitions over the course of his career, including the 1963 show by Group 1890, solo shows at Max Mueller Bhavan in 1973, the Dhoomimal Art Gallery in 1979, the Silver Jubilee Exhibition of Sculpture at the Lalit Kala Akademi, Delhi and Mumbai in 1979 and at Sakshi Gallery, Mumbai in 1994. His retrospective show Hammer on the Square, took place a decade later, in 2016, at the Kiran Nadar Museum of Art (KNMA), Delhi and The Euphoria of Being (2017–18) at the Jawahar Kala Kendra, Jaipur. Shah has received several awards and honours, notably the Lalit Kala National Award for Painting in 1959, the Bombay Art Society award in 1962, the Sahitya Kala Parishad Award in 1988 and the All India Fine Arts and Crafts Society Award in 1996.
At the time of writing, he lives and works in Delhi.
Bibliography
Our website is currently undergoing maintenance and re-design, due to which we have had to take down some of our bibliographies. While these will be re-published shortly, you can request references for specific articles by writing to hellomapacademy@map-india.org.