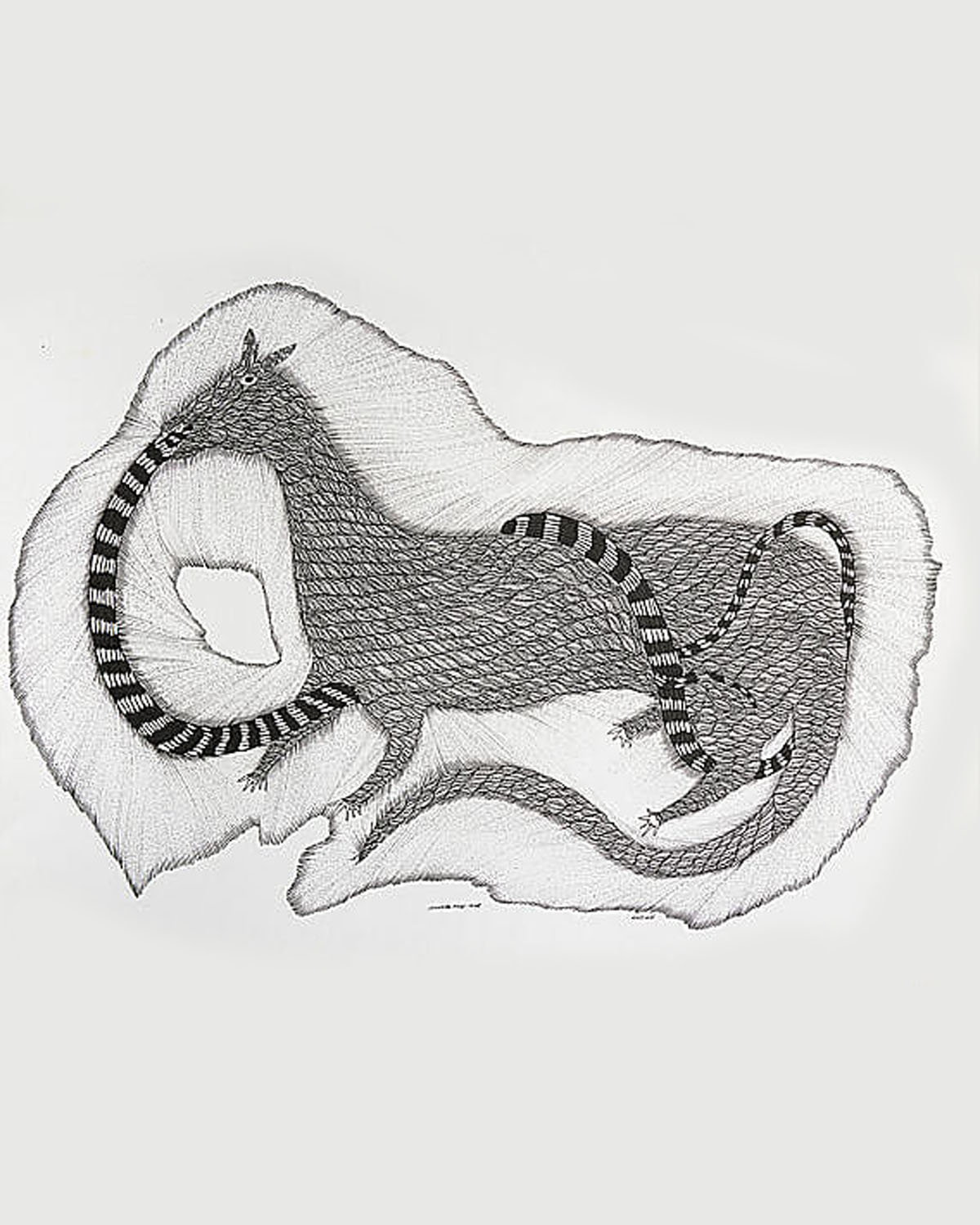 Nevla Saap (Mongoose and Snake).; Jangarh Singh Shyam; c. 1998; Pen and ink on paper; 56 x 71 cm; Museum of Art & Photography (MAP), Bengaluru
Conceived after the practice of the artist Jangarh Singh Shyam, Jangarh Kalam is a style or school of art. Following the successful career of Shyam, a number of people from the Pardhan community came to be addressed as members of the "Jangarh Kalam". The term is used by the artists themselves as well as by writers, curators, and galleries.
Jangarh Kalam has been a matter of minor confusion and debate, considering the Pardhan style was already identified as a category. Though it stems from the career of Jangarh Singh Shyam, Jangarh Kalam is more affiliated to the cultural tradition established by his art than to his artistic style. According to scholars, the adoption of the title was a practical decision by the artists, both men and women, who moved to cities to find work through their art. Unlike many traditions of painting, where movement is captured as frozen, or still, the work of Jangarh Kalam artists suggests motion and flow in vegetation, animals, deities or human figures.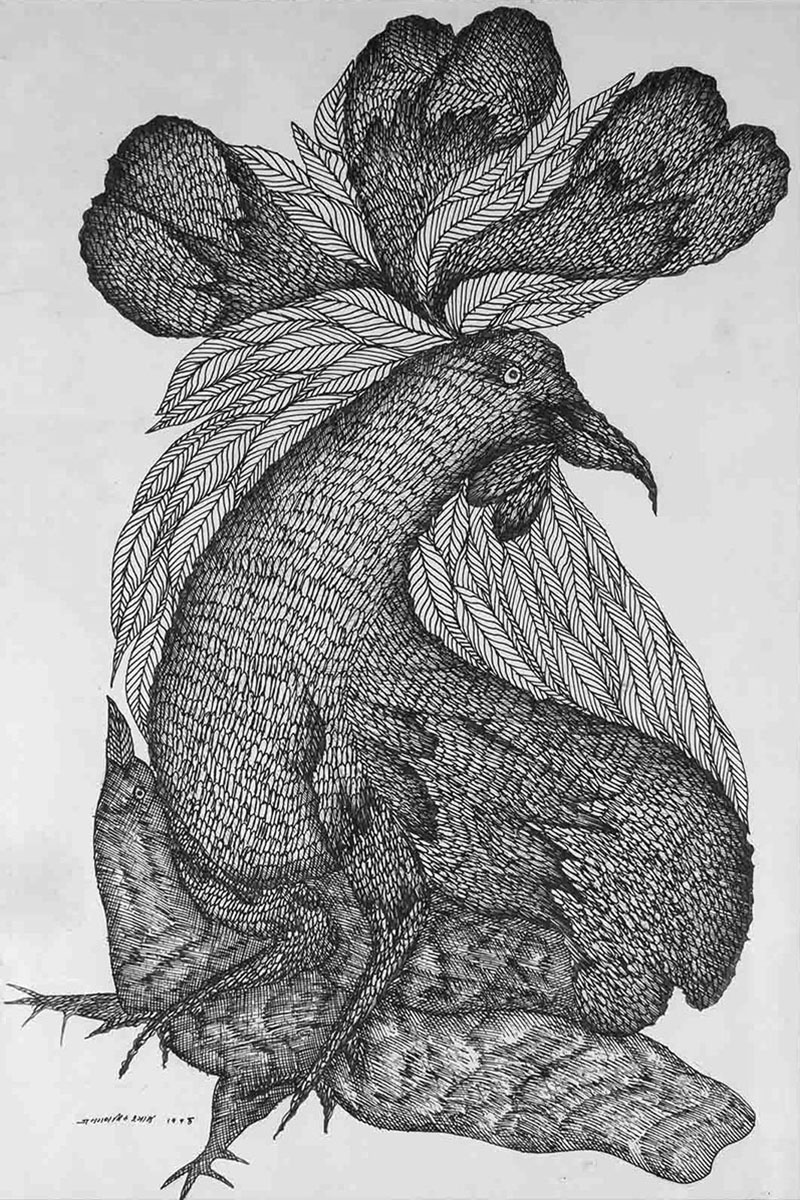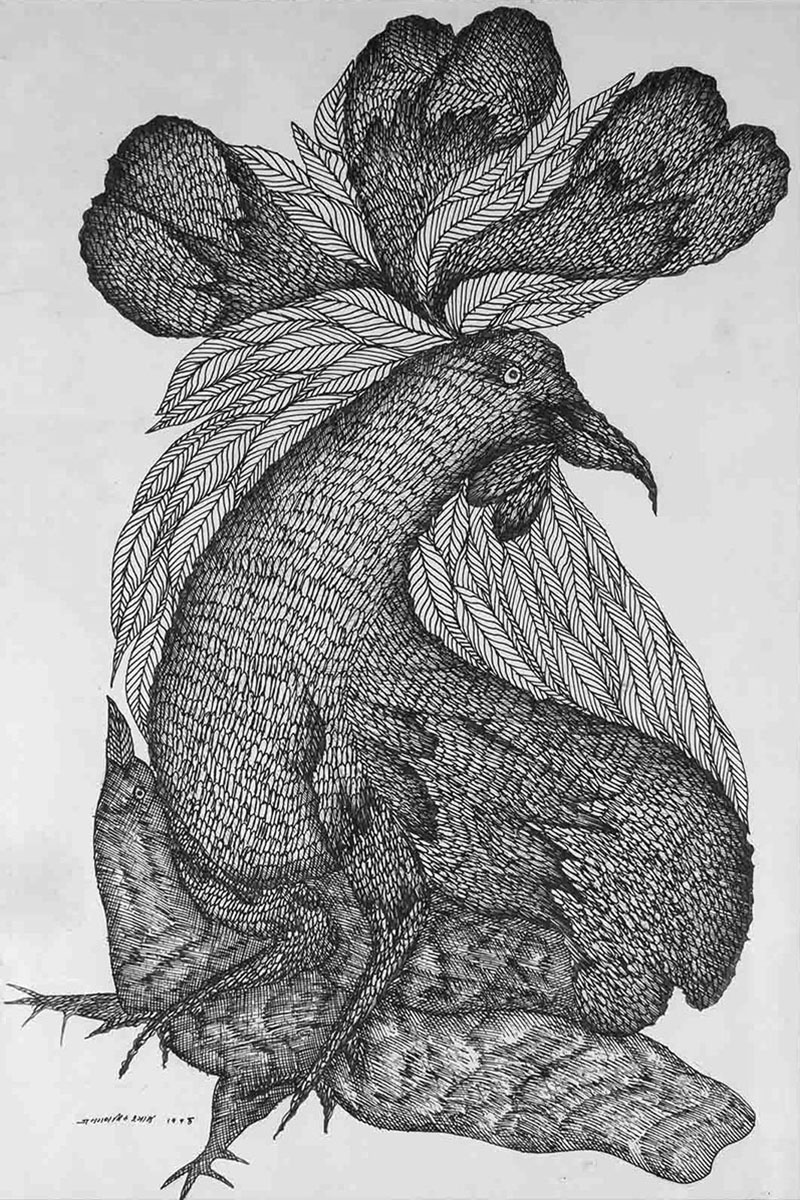 Cultural theorists identify Jangarh Kalam as a 'third' field of artistic production that goes beyond the binaries of metropolitan/rural, modern/traditional, and even postmodern/modern. The school has grown to incorporate and express many narratives of the Pardhan community, and has influenced the work of artists including Bhajju Shyam, Mayank Singh Shyam, Ram Singh Urveti, Narmadaprasad Tekam, Anand Singh Shyam, Dilip Shyam, Kala Bai Shyam, Subhash Vyam, Durgabai Vyam, Venkat Raman Singh Shyam, Raju Shyam, Ramesh Shyam, Shambhu Singh Shyam and Sukhram Prasad.
Bibliography
Akhilesh. The Many Deaths of a Pardhān: Akhilesh on Jangarh Singh Shyam. The Beacon. August 8, 2021. https://www.thebeacon.in/2021/08/08/the-many-deaths-of-a-pardhan-akhilesh-on-jangarh-singh-shyam/
Luis, Sandip K. "Between Anthropology and History: The Entangled Lives of Jangarh Singh Shyam and Jagdish Swaminathan." Intersections of Contemporary Art, Anthropology, and Art History in South Asia. Palgrave Macmillan. 2019.
Marchand, Julia. "Vernacular Moment: Rethinking Tribal Art." The Sunday Guardian. September 23, 2012. http://www.sunday-guardian.com/artbeat/vernacular-moment-rethinking-tribal-art
Vajpeyi, Udayan. "Jangarh Kalam." Pratilipti. Accessed, October 7, 2021. https://pratilipi.in/2010/06/jangarh-kalam-udayan-vajpeyi/