ARTICLE
Mayank Singh Shyam
An artist working in the tradition of Pradhan Gond painting, also known as Jangarh Kalam, Mayank Singh Shyam is also the son of the celebrated Pradhan artist, Jangarh Singh Shyam. Shyam grew under the tutelage of his father in Bhopal and accompanied him on his work travels. At age fourteen, following his father's death, he began working at the Crafts Museum in Delhi as an assistant.
Shyam's work incorporates the narratives and symbolism of Pradhan Gond painting which is in turn complemented by the markers of the modern world. The heavy foliage of his trademark trees and birds – the latter of which he prefers to paint in black – are accompanied by aeroplanes, buses, autos and skyscrapers. Tending towards abstraction, Shyam's work is an amalgamation of formal experimentation and these ideograms.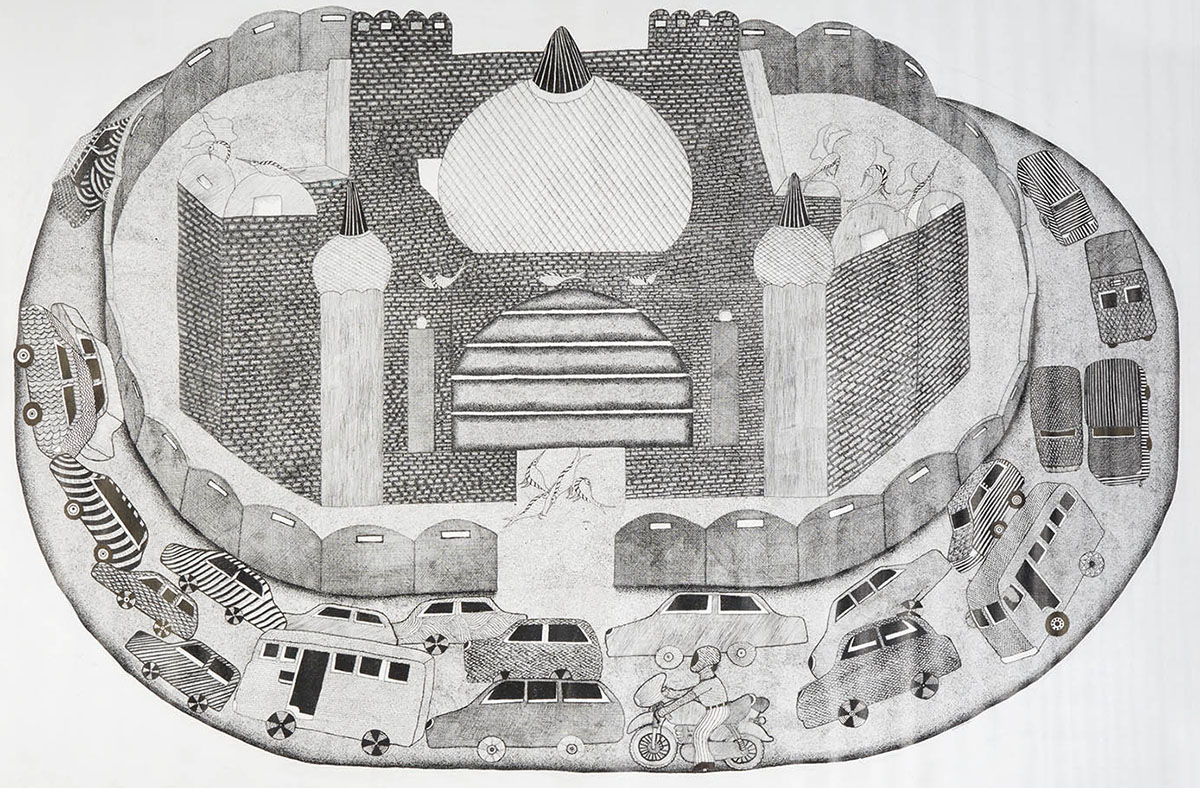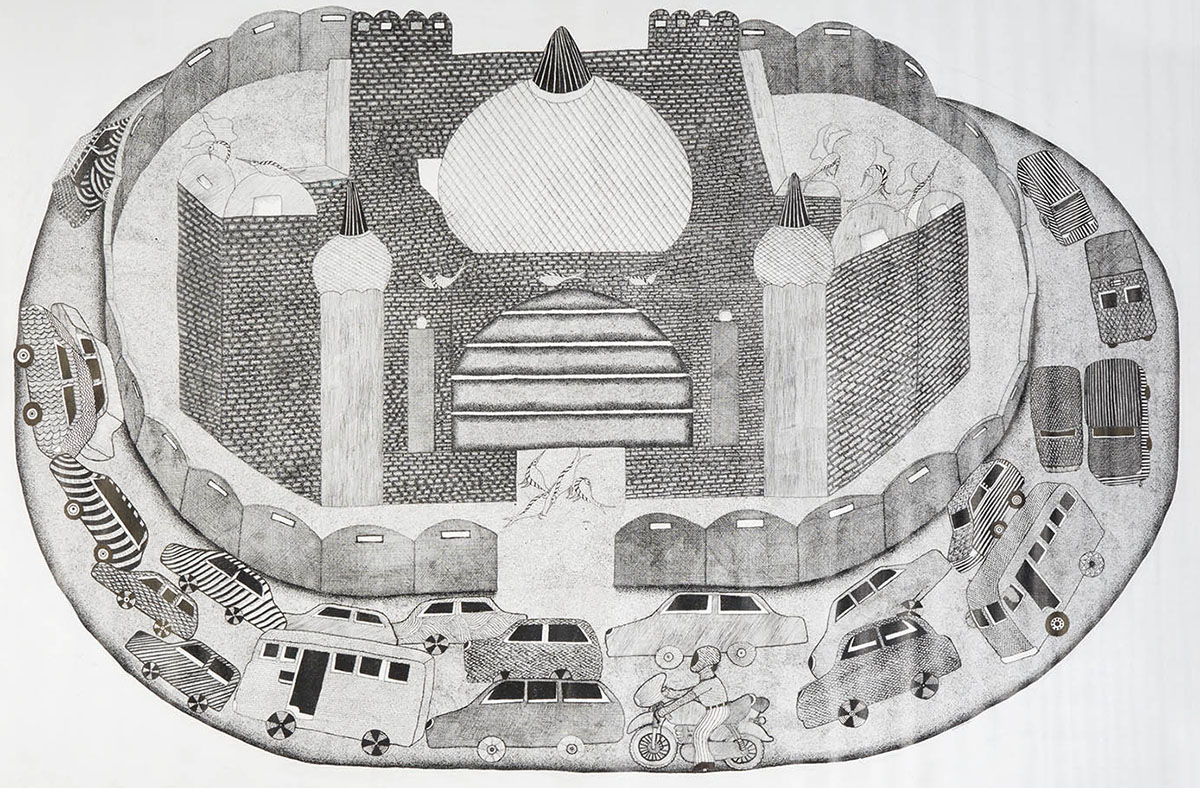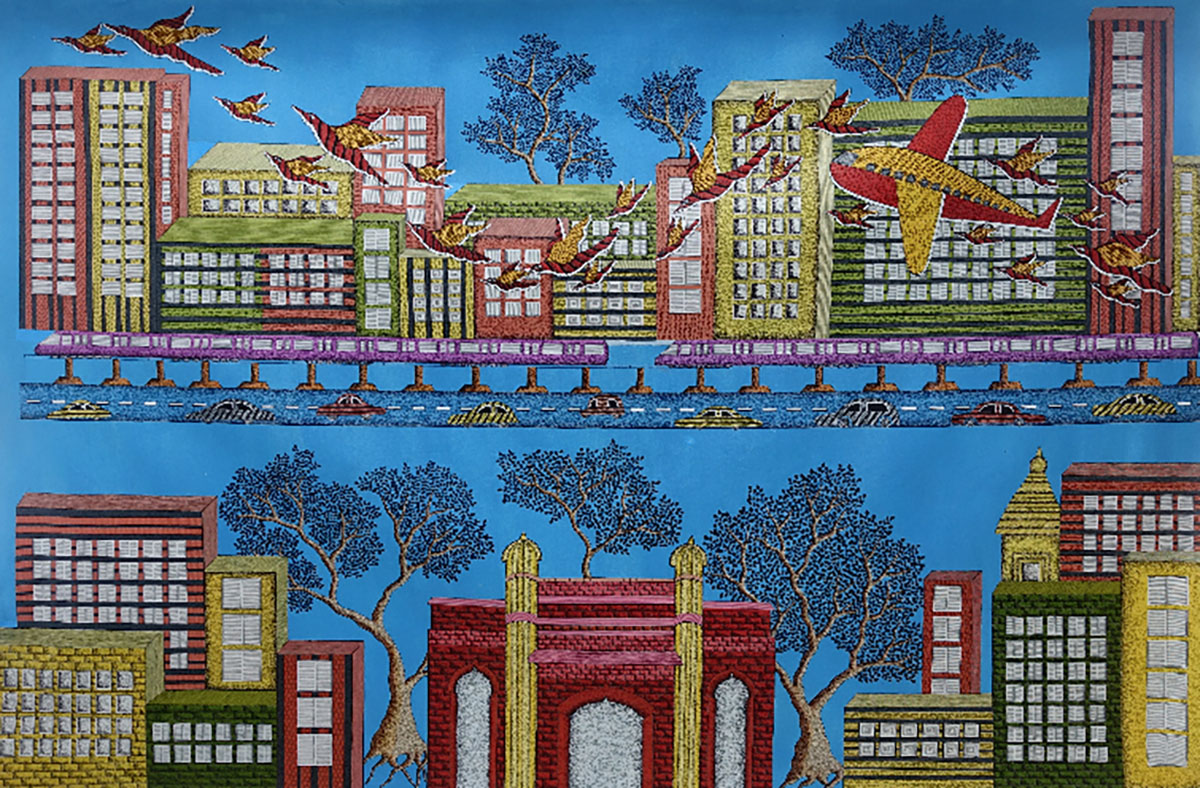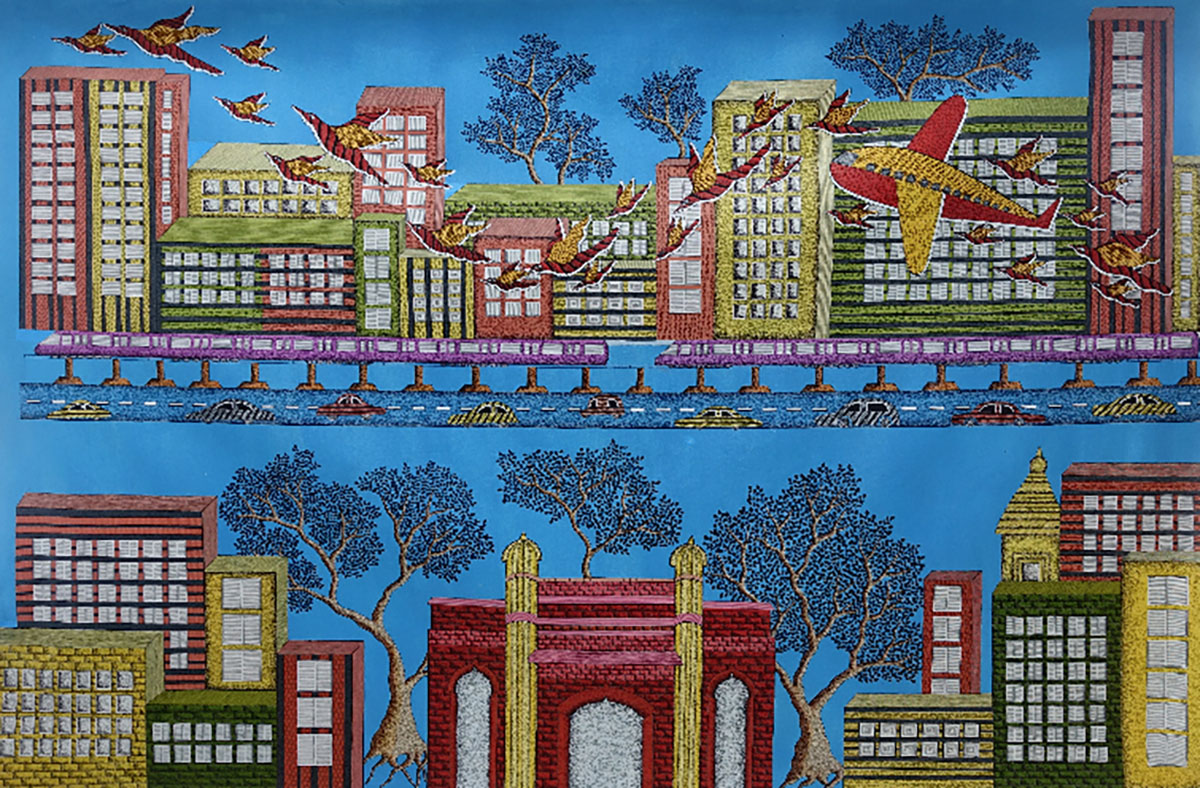 Shyam's work has been showcased at a number of exhibitions at institutions such as Centre of International Modern Art (CIMA) Gallery, Kolkata and Chemould-Prescott Road, Mumbai as well as auctioned at Sotheby's auction of Indian Contemporary Art in 2007. At the age of 21, he was featured in the Art & Heritage Foundation's book, Freedom: Sixty Years after India Independence (2007) alongside artists such as Rabindranath Tagore, Arpita Singh and Jamini Roy. He was awarded with a state award by Hasta Shilpa Evam Hathkargha Vikas Nigam, Bhopal in 2005–06.
At the time of writing, Shyam lives and works in Bhopal, Madhya Pradesh.
Bibliography
Our website is currently undergoing maintenance and re-design, due to which we have had to take down some of our bibliographies. While these will be re-published shortly, you can request references for specific articles by writing to hellomapacademy@map-india.org.