ARTICLE
John Marshall
(b. 1876; d. 1958)
An archaeologist and the Director General of Archaeology (DGA) in British India from 1902–28, John Hubert Marshall is known for standardising the use of photography in archaeological practices in the subcontinent. As DGA, Marshall was also the de facto head of the Archaeological Survey of India (ASI), overseeing the rediscovery of Mohenjo-daro and Harappa in 1921, as well as excavations at Taxila, Sanchi and several other sites. It was under his directorship that the first site museum of the ASI was established in Sarnath (1904), followed by ones at Delhi Fort (1909), Bijapur (1912), Nalanda (1917) and Sanchi (1919).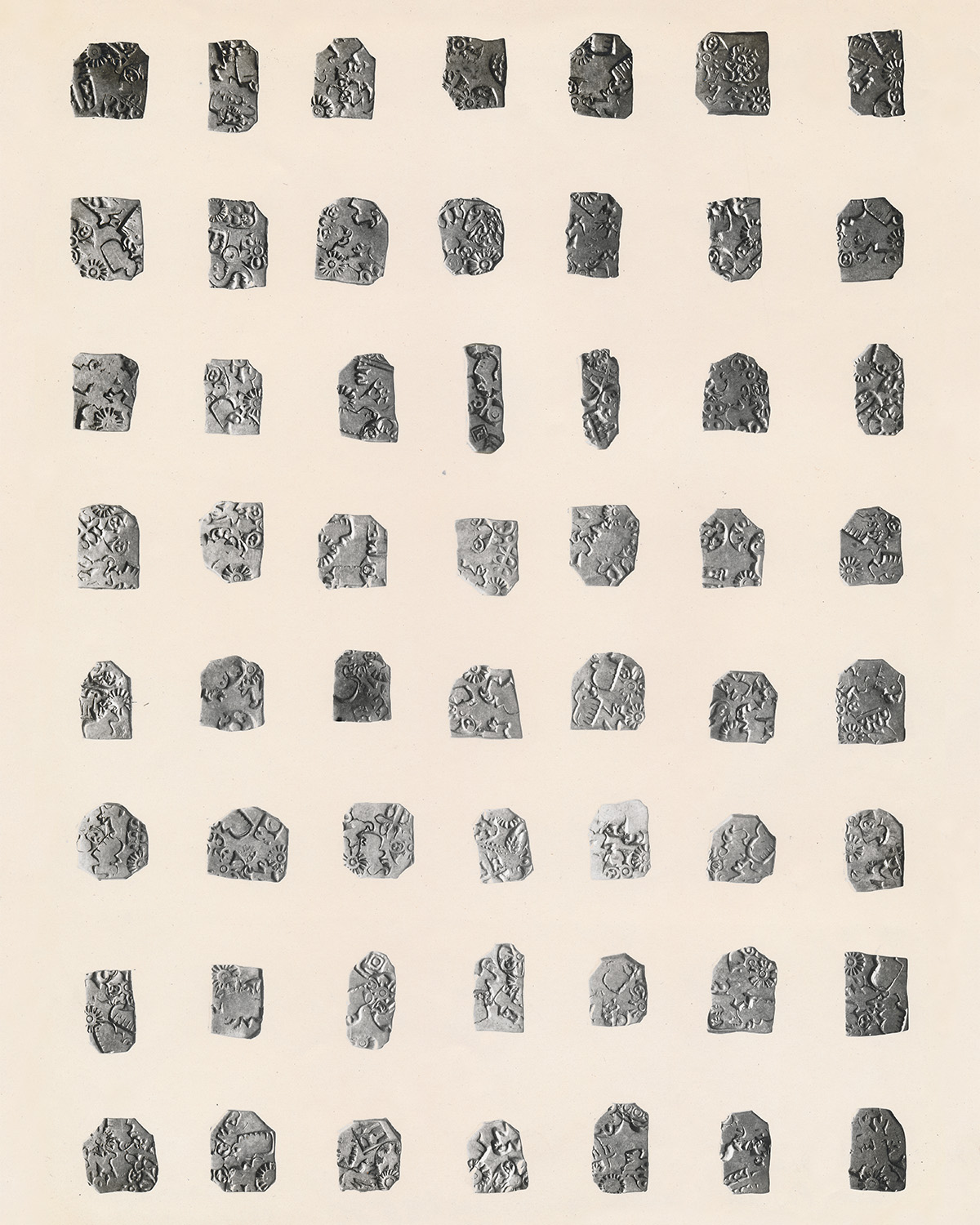 Artefact numbers 974–1029, Obverse Side of Punch-Marked Coins From the Bhir Mound, Taxila (present-day Pakistan).; John Marshall; c. 1913–33; Gelatin silver print; 27.3 × 20.4 cm; Oriental Museum, Durham University, Sir John Marshall Collection given by Dr & Mrs Spalding
Marshall was born in Chester, United Kingdom, and studied at King's College, Cambridge University, graduating in 1900. While at Cambridge, he studied Classical Archaeology, participating in excavations at Knossos, Praisos and Kato Zakro in Crete, where he learned the uses of photography in archaeology. In early 1902, at the age of twenty-six, Marshall was appointed the DGA at the Archaeological Survey of India — a post that had been repealed in 1865 and revived by then-Viceroy of India George Curzon with the aim of centralising and improving archaeological operations in India.
Marshall's initial tasks as DGA involved the preservation and restoration of monuments as well as a general supervision of all archaeological activities across the country. He made lasting changes to the ASI's work, including the incorporation of photographic archives to document excavation sites before the work began. Although photography had been previously used by archaeologists in India, Marshall made it imperative for all projects, largely replacing the previous system of illustrating monuments by hand. He insisted on meticulous documentation of all areas of a building that needed repair or would be indirectly affected by the repair, as well as recording interesting architectural features whose preservation was prioritised for their uniqueness. He primarily used the camera to document the site before, but rarely during, the excavation process. This meant that the objects found on-site as well as other indicators of the age or chronology of a structure were either photographically documented later by other officers or not at all. He later compiled these processes in a conservation manual, published by the ASI 1923.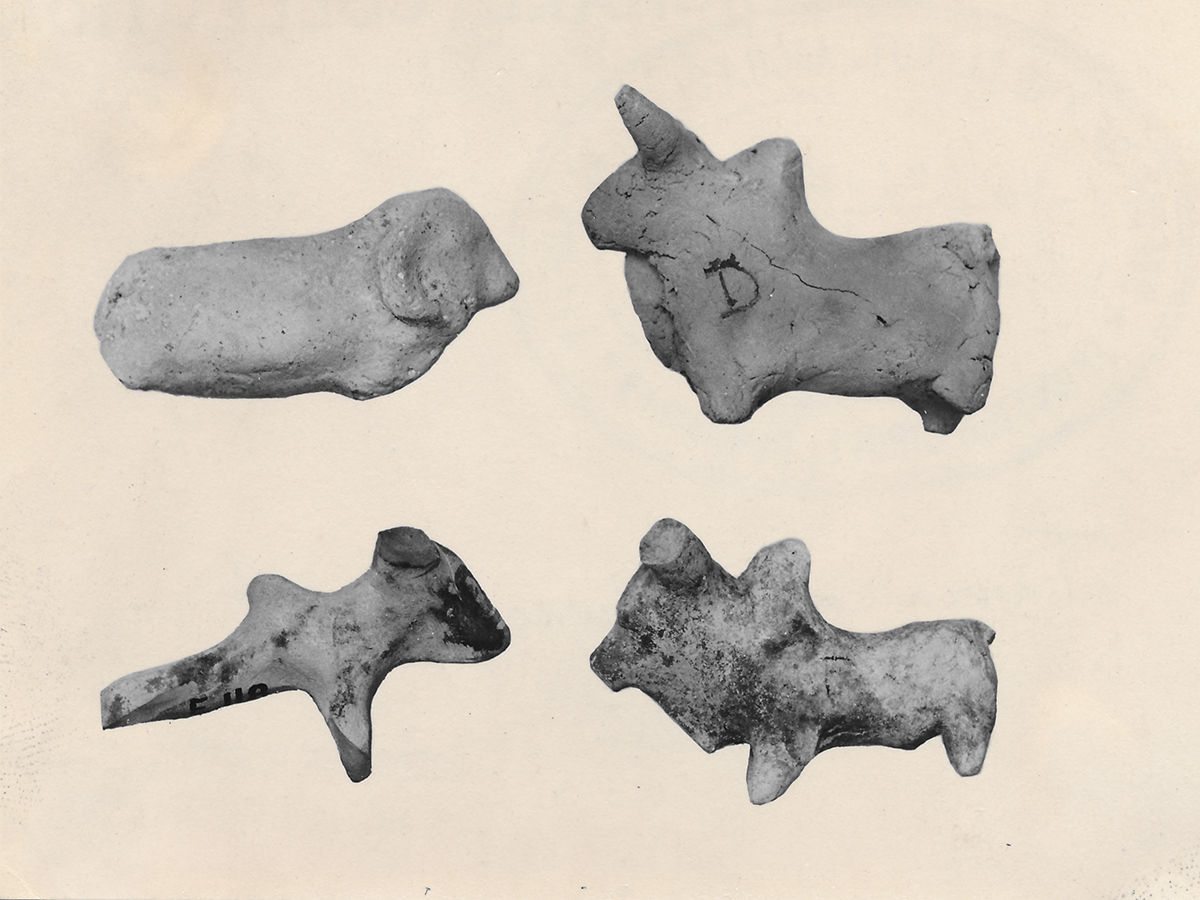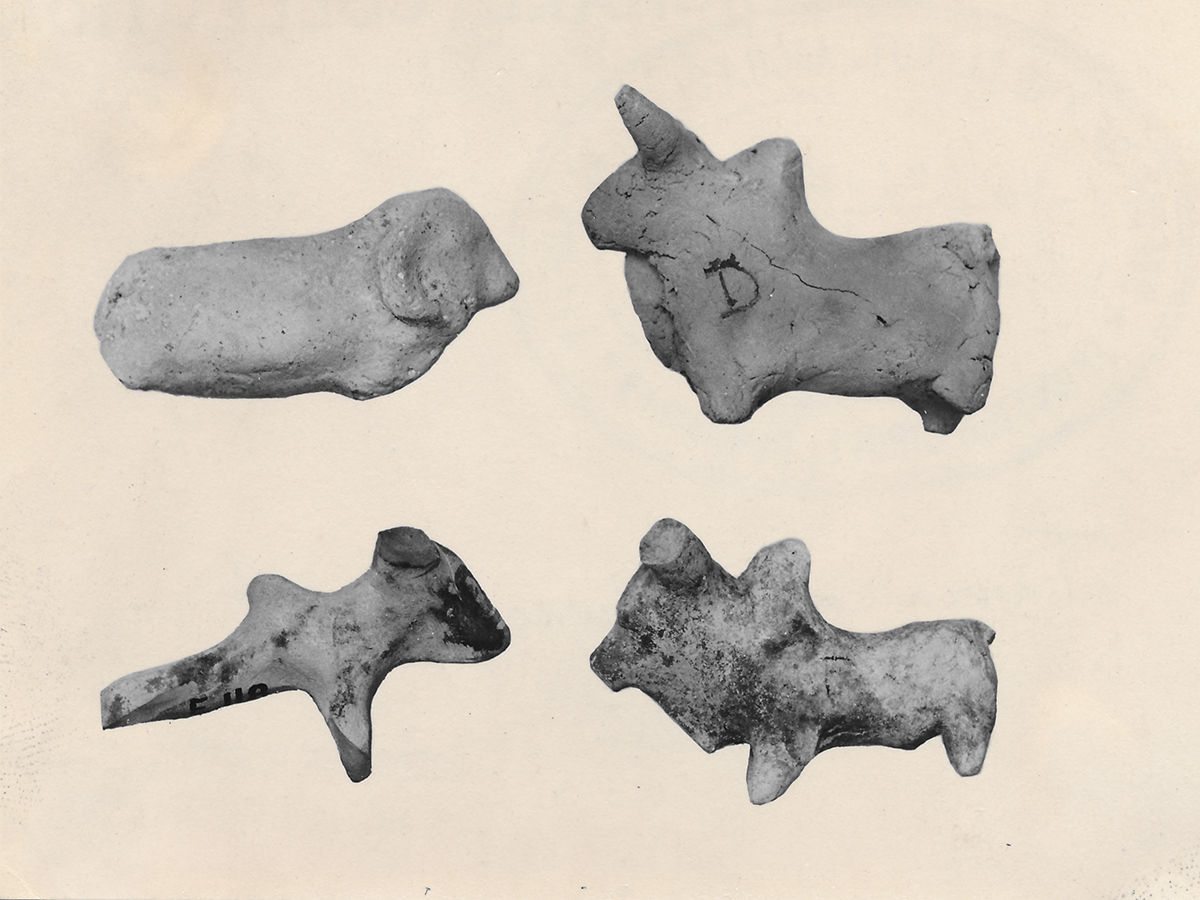 Although Marshall's term was scheduled to expire in five years, he successfully lobbied to have it extended until retirement for the efficiency and stability of the ASI, during which period he introduced a methodical programme of cataloguing and conservation of monuments, created scholarship and training programmes and expanded the provision of museums across the country. He also contributed to the establishment of the Ancient Monuments Preservation Act, 1904, and lobbied to turn the ASI, which was initially sanctioned for a five-year period from 1899, into a permanent body from 1906 onwards.
Marshall also contributed to the DGA's collection of images of Indian monuments by prioritising the acquisition of photographs from museums and private holdings. These photographs were reprinted and used for a variety of services; photographs of Indian monuments were sent to schools and universities across the world and sold to independent scholars who studied the images or used them to illustrate their publications. The images were also used for restoration projects, such as that of the Taj Mahal gardens as well as the Hayat Baksh Bagh in the Red Fort, Delhi. The collection was previously housed at the Indian Museum, Calcutta (now Kolkata) but was later relocated to ASI's Shimla office out of concern that the humidity in the city might damage the negatives. The photographs are presently housed at the Alkazi Collection, New Delhi, as well as at Cambridge University and Durham University.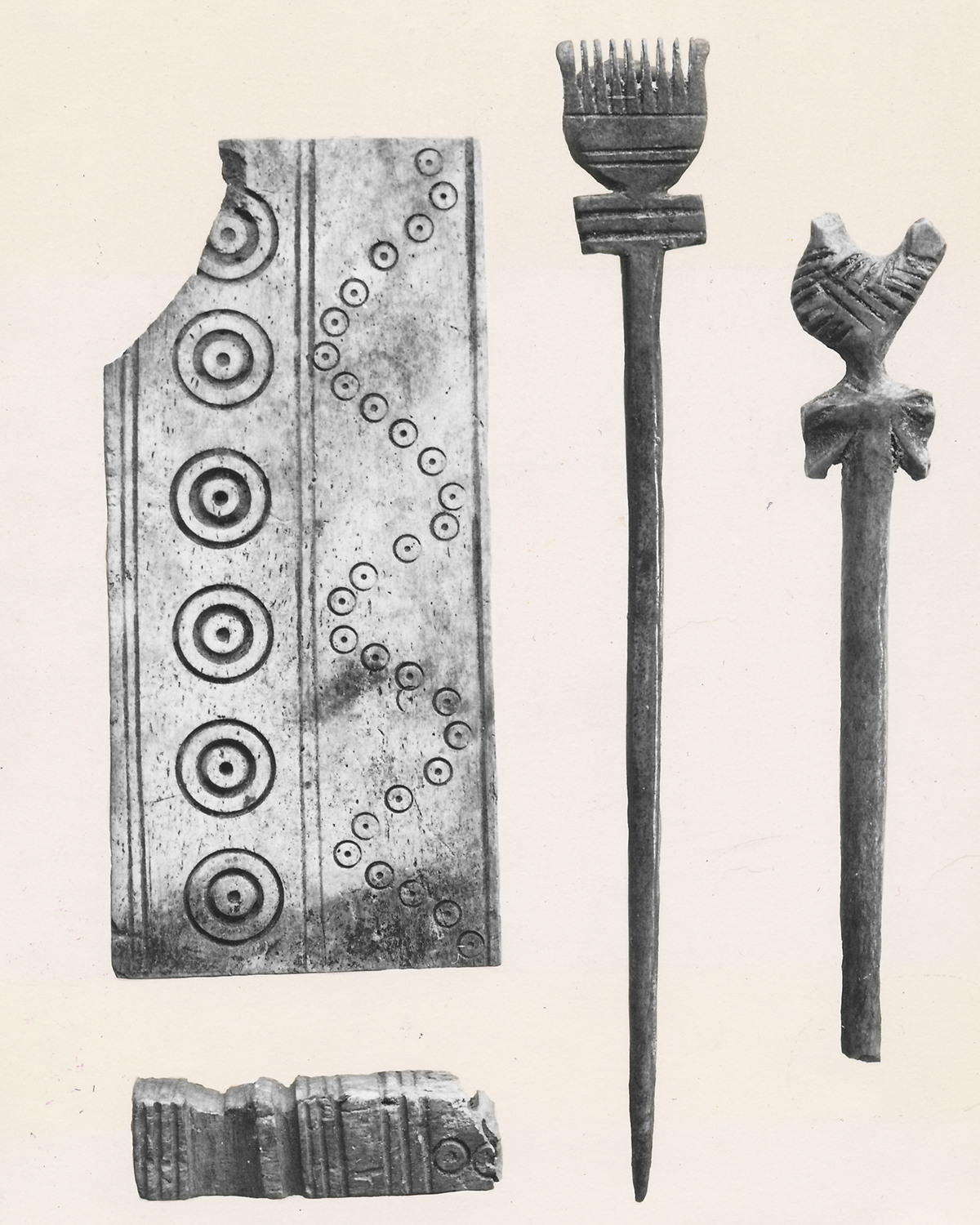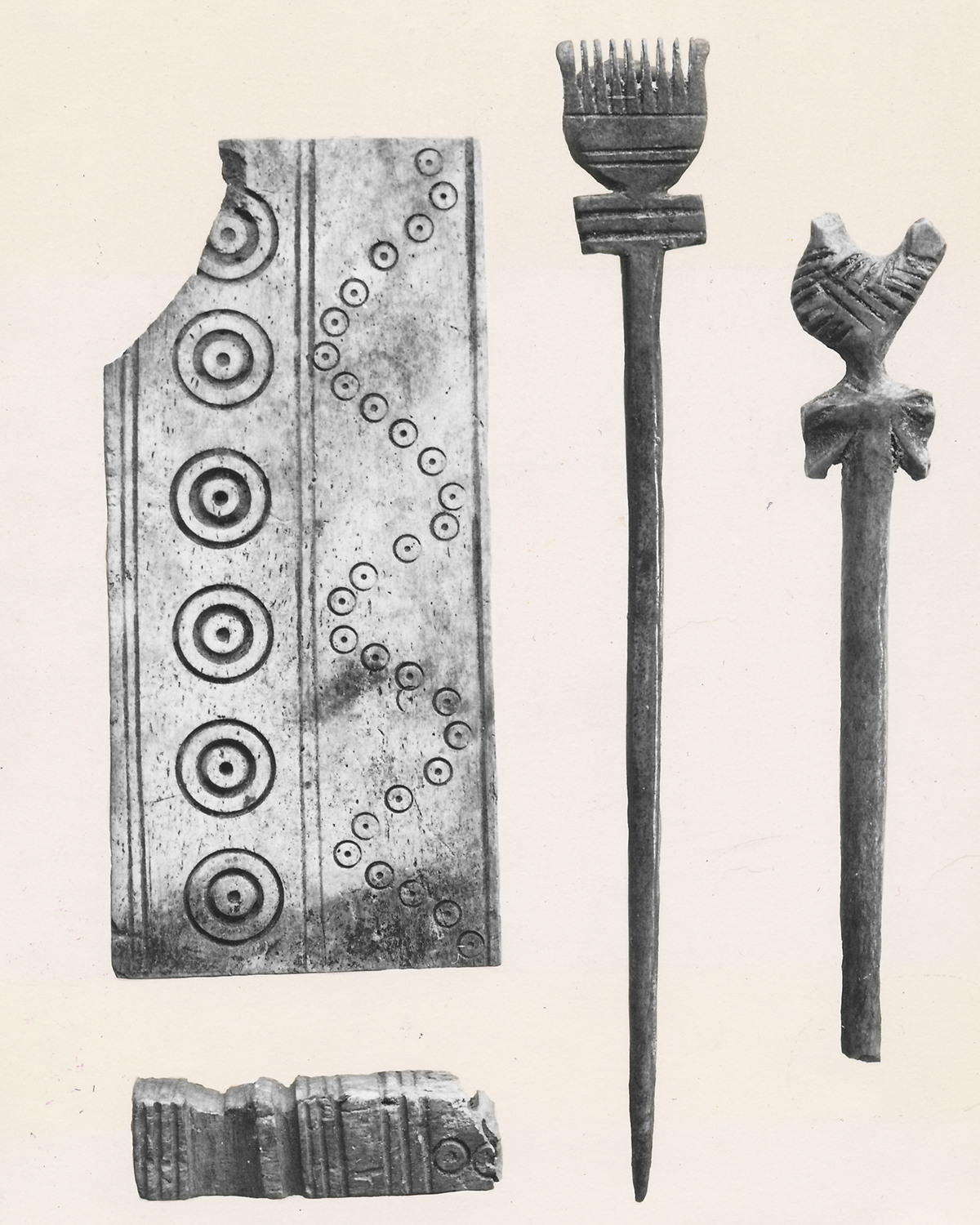 Marshall was the subject of controversy in 1924 when he denied Indian newspapers access to photographs of the Indus Valley excavations, instead publishing them in The Illustrated London News. This criticism was compounded by the fact that many Indians considered the Indus Valley sites to be evidence of a much older history of the subcontinent and therefore, it would have been fitting to publish the photographs of the sites in the same region. This also resulted in the Council of State undertaking a legislative inquiry of the issue in 1925.
After his retirement, Marshall wrote several books about his work and experiences in India, most notably Mohenjo-Daro and the Indus Civilization (1931), The Monuments of Sanchi (1939) and A Guide to Taxila (1960). He received several honours and awards over the course of his career, including honorary doctorates from the University of Cambridge and University of Calcutta in 1913 and 1922, respectively. He was also appointed Companion of the Order of the Indian Empire (CIE) in 1910 and knighted in 1914.
Marshall retired from the post of DGA in 1928, but continued working with the ASI as a special officer till 1934, when he returned to England. He died in Guildford in 1958.
Bibliography
"1944 – Sir John Marshall." n.d. Archives Hub. https://archiveshub.jisc.ac.uk/data/gb891-rastgm/rastgm/17.
Das, G.N. 1959. "John Marshall." American Anthropologist 61 (6): 1071–74.
Gaskell, Nathaniel, and Diva Gujral. 2018. Photography in India: A Visual History from the 1850s to the Present. Prestel.
Guha, Sudeshna, and Brajadulal D. Chattopadhyaya. 2010. The Marshall Albums: Photography and Archaeology. Mapin.
Guha, Sudeshna. 2013. "Photographs and Archaeological Knowledge." Ancient Asia 4 (4).
Possehl, Gregory L. 2009. The Indus Civilization: A Contemporary Perspective. Vistaar Publications.
"Sir John Hubert Marshall." n.d. Encyclopædia Britannica. https://www.britannica.com/biography/John-Hubert-Marshall.