A painter from the Gond-Pradhan community, known for his paintings of trees, as well as his wall paintings at the Indira Gandhi Rashtriya Manav Sangrahalaya, Bhopal – where he was also employed – Ram Singh Urveti had no formal education or training in painting. He arrived in Bhopal in 1992 and trained with the noted Pardhan artist, Jangarh Singh Shyam, with whom he lived for close to five years.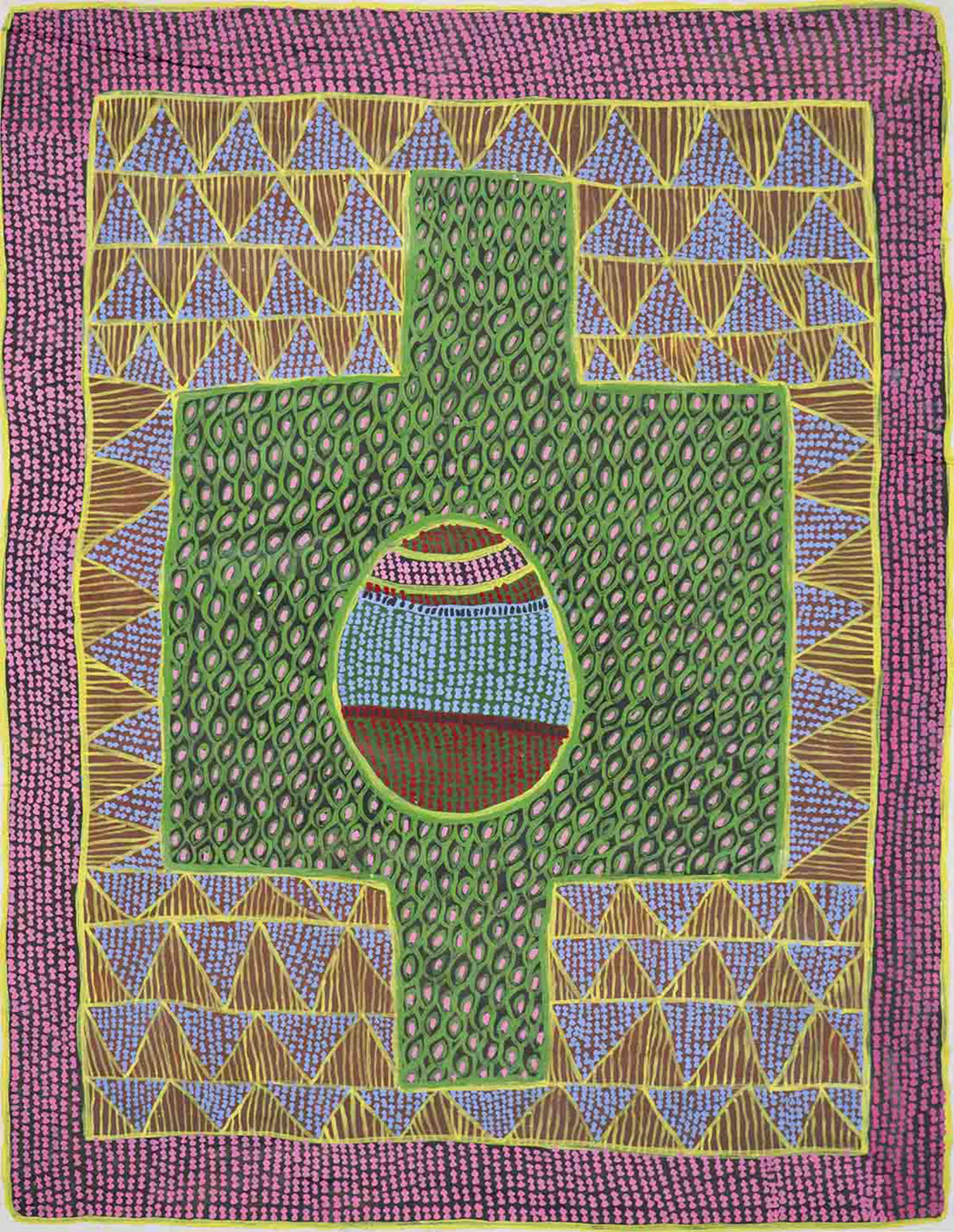 Ritual of Lagun Milai.; Ram Singh Urveti, India; c. 2005-2010; Acrylic on canvas; 106 x 77 cm; Museum of Art & Photography (MAP), Bengaluru
Urveti's work draws from the ancestral songs of the Gond community, as well as scenes from oral narratives, myths and daily life. His formal language experiments with the inheritance of the traditional form because in his paintings the figures and shapes have a rounded silhouette, instead of sharp, defined contours. Like most Gond artists, he fills his figures with textures, but instead of dots or rice-strokes, he uses the motif of the arrowhead. Many of his paintings depict the natural world with special attention to trees. Urveti's trees are rendered with an imposing and dense trunk, evoking a sense of concentrated energy and grandeur. The tree as a spirit has now become a distinguishing part of his oeuvre. In collaboration with Durga Bai and Bhajju Singh Shyam, his book The Night Life of Trees was published in 2006 by Tara Books. He has led several art workshops and worked on murals.
Urveti's work has been recognised with several awards and he has exhibited widely. In 1998, he received a mention in the Lalit Kala Akademi's 41st National Art Exhibition and was awarded the South-Central Zone Cultural Centre Award for Tribal Art. He received the Kalidas Award in 2001. In 2008, his book The Night Life of Trees won the Bologna Ragazzi Award. Urveti received an honourable mention from the Asia Pacific Culture Center for UNESCO in Japan and his work has travelled to Australia, London, Hong Kong, Kolkata, New Delhi and Mumbai.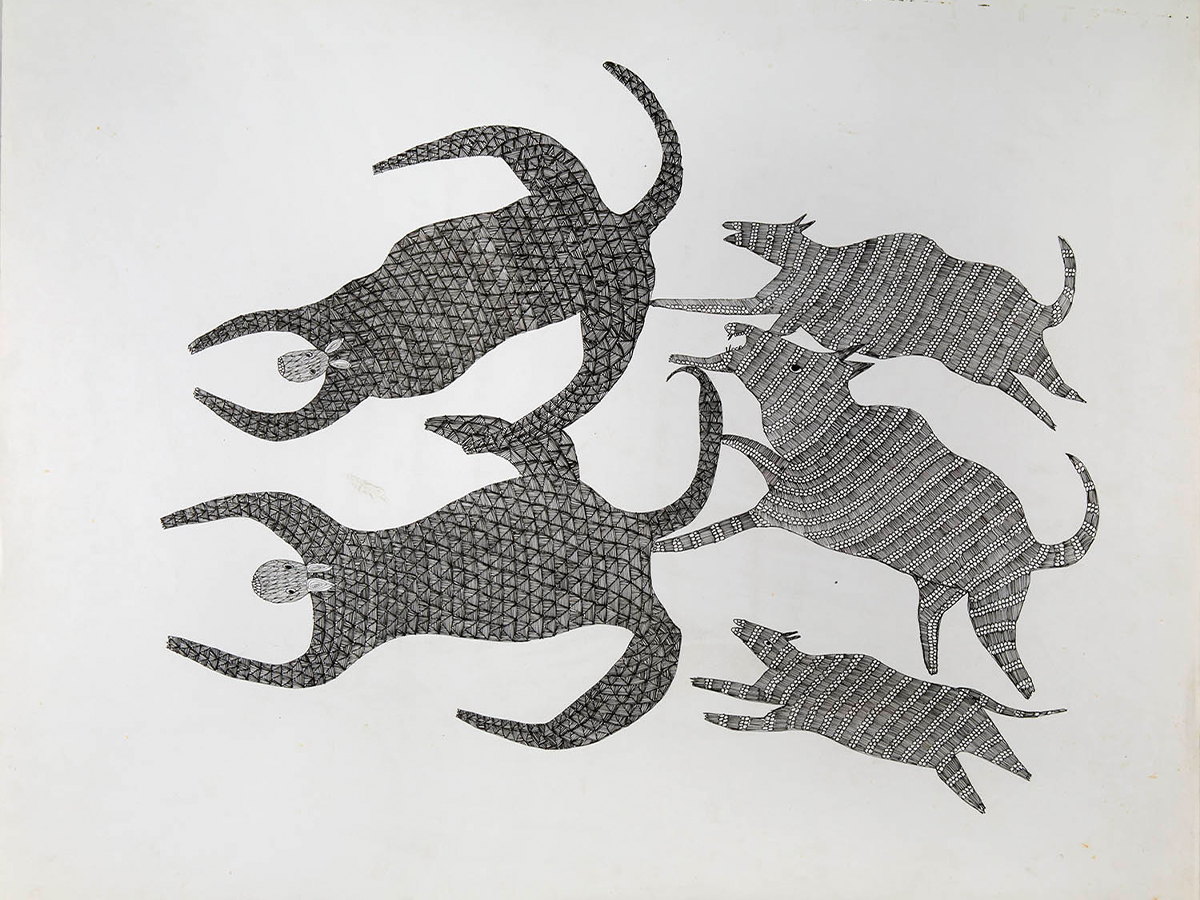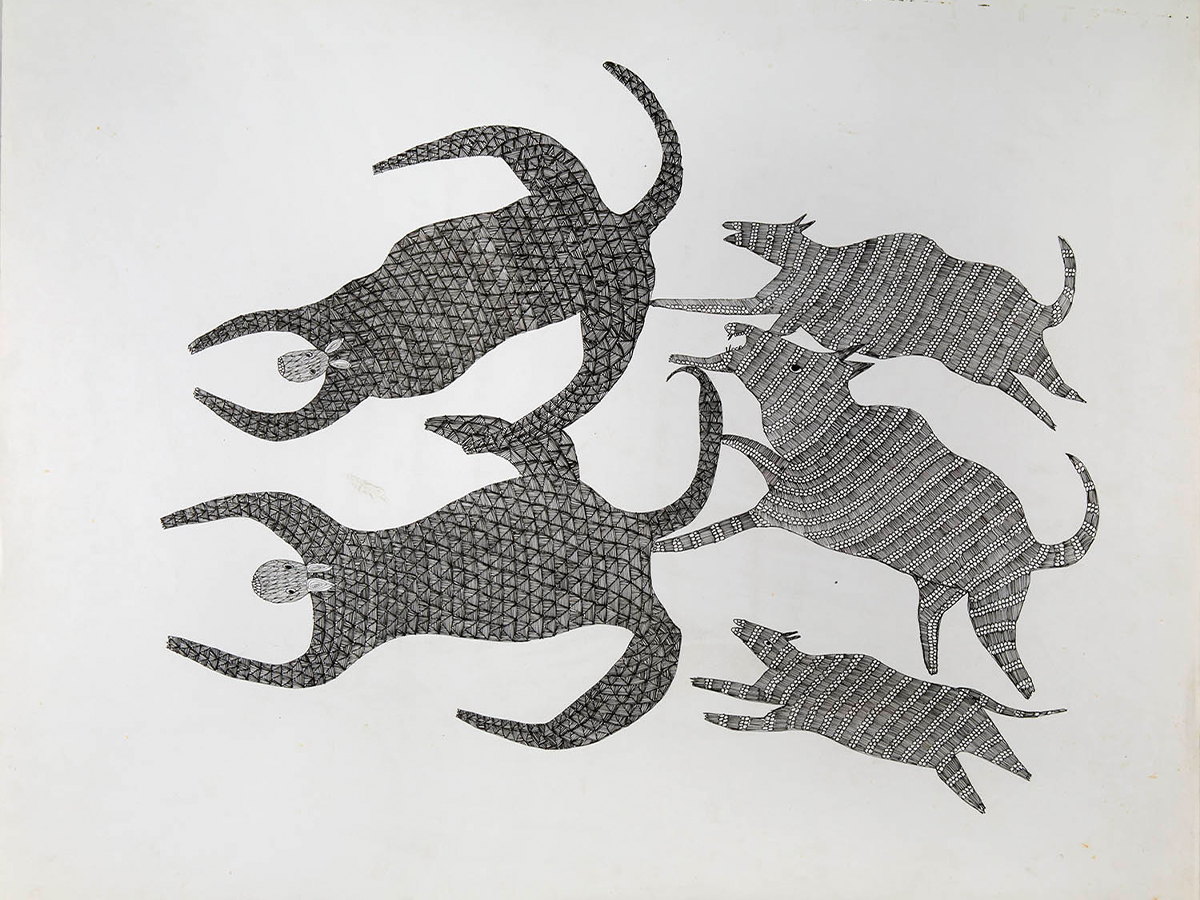 Urveti has been a part of notable exhibitions such as Contemporary Indian Tribal Popular Art at the Central Museum of Decorative Arts, Paris (France) in 1998; Shatabdi: Reflection of a Century Past at Centre of International Modern Art (CIMA), Kolkata in 2001; Freedom – on the occasion of India's sixtieth anniversary of Independence – at CIMA, Kolkata in 2008; and Non-metropolitan: Five Contemporary Artists from India at Rob Dean Art Gallery in Pasadena, USA in 2010. His paintings are part of public collections in India at Indira Gandhi Rashtriya Manav Sangrahalaya, Bhopal, Bharat Bhawan, Bhopal, Adivasi Lok Kala Parishad, Bhopal, Crafts Museum, New Delhi, Dakshinachitra, Chennai, Jagdish and Kamla Mittal Museum, Hyderabad as well as public and private collections in Japan, France, Russia, Brazil, Hong Kong, London, Washington, Saudi Arabia, Italy and Germany amongst others.
At the time of writing, Urveti lives and works in Bhopal.
Bibliography
Our website is currently undergoing maintenance and re-design, due to which we have had to take down some of our bibliographies. While these will be re-published shortly, you can request references for specific articles by writing to hellomapacademy@map-india.org.