ARTICLE
Bhajju Singh Shyam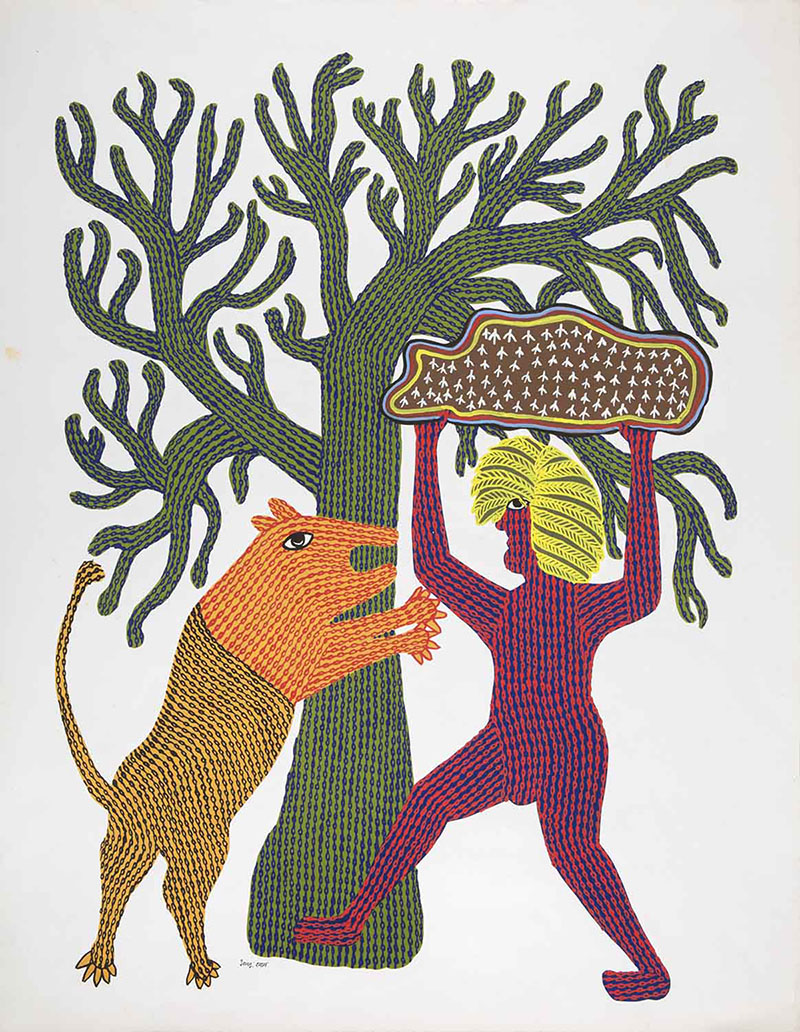 Untitled; Bhajju Shyam; Poster colour on paper; 71 x 56 cm; Museum of Art & Photography (MAP), Bengaluru
A second-generation artist of the Pradhan-Gond community, Bhajju Singh Shyam is known for his distinct visual adaptation of Gond painting and his extensive work in illustrated books. Shyam was born in the village of Patangarh, Madhya Pradesh. He received formal education until the tenth grade, after which he dropped out. He left his village at the age of sixteen, seeking work in Bhopal where he worked as a night watchman and electrician until 1993 when his uncle, the artist Jangarh Singh Shyam, took note of his paintings and offered him an apprenticeship. During the apprenticeship, Shyam would fill in the colours and patterns of Jangarh Singh Shyam's artworks. Eventually, he was encouraged to make paintings of his own. His first sale was mediated by Jangarh Singh Shyam, who managed to sell five of his paintings during an exhibition in Delhi. Subsequently, his work received more attention and in 1998, he participated in his first international exhibition, a group show at the Musee des Arts Decoratifs, Paris.
Shyam expands the visual idiom of Gond painting tradition by adding his observations of the contemporary world and his encounters through the pictorial form. In 2001, he was invited by the designer Rajeev Sethi to paint the walls of a boutique restaurant along with Ram Singh Urveti. The experiences of his London travel were brought out in his first book The London Jungle Book (2004, Tara Books). His images evoke a sense of wonder refracted through his own experiences, the serpentine networks of the London Underground are represented through a serpent king and the Big Ben clocktower is shown with a rooster atop it. It was published in collaboration with the Museum of London, which held an exhibition of its drawings. The book has now been translated and published in Italian, Dutch, French, Korean and Portuguese.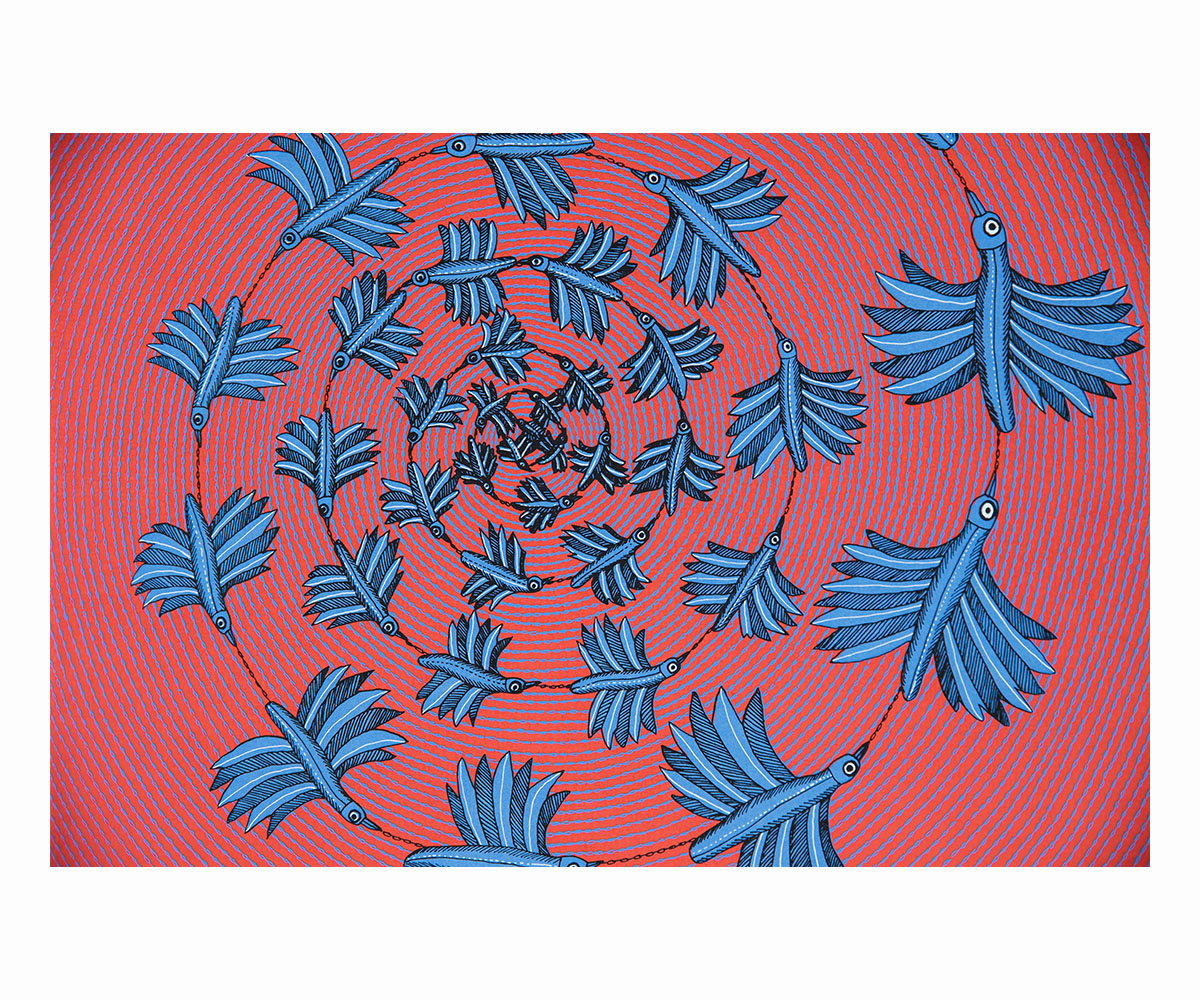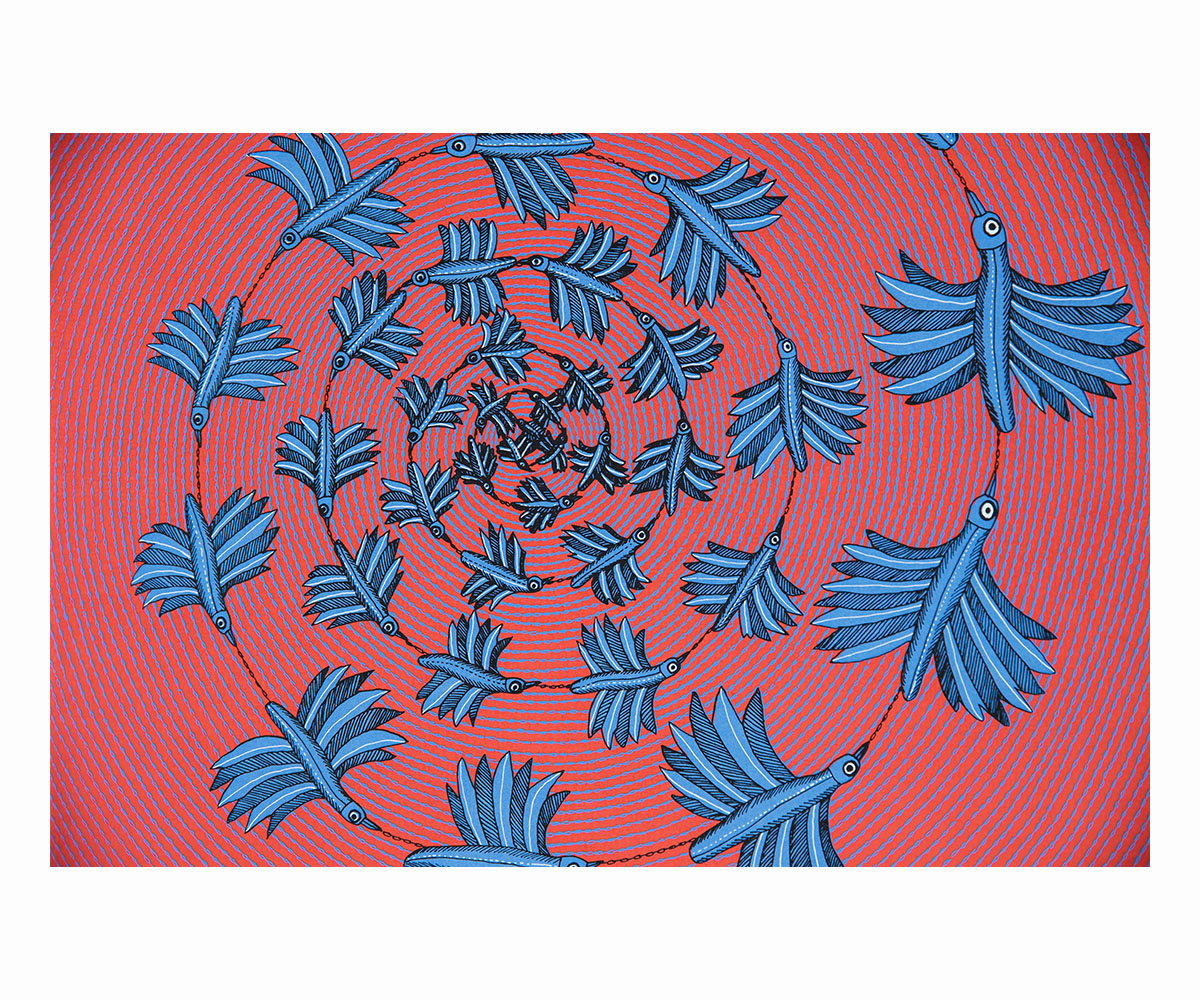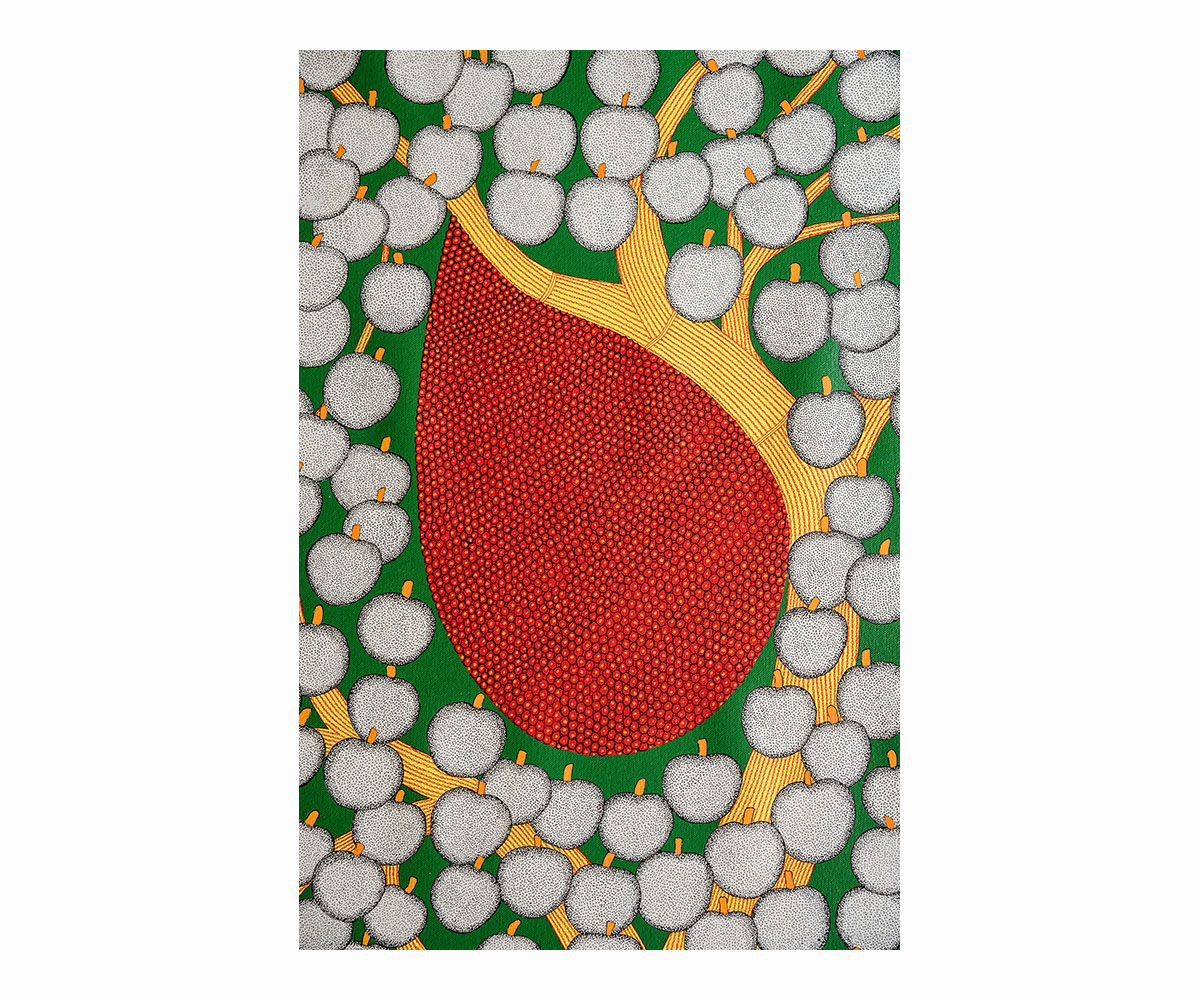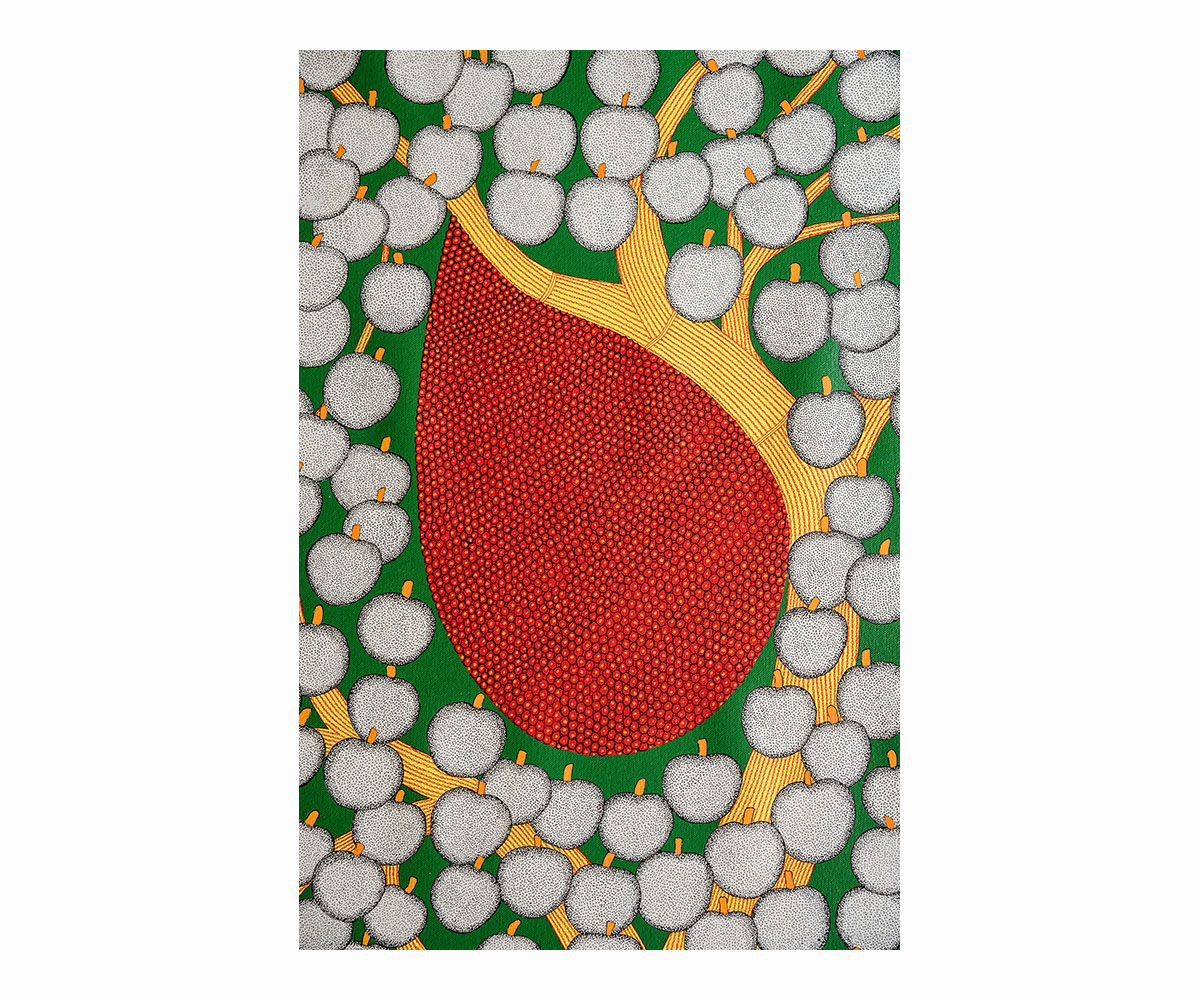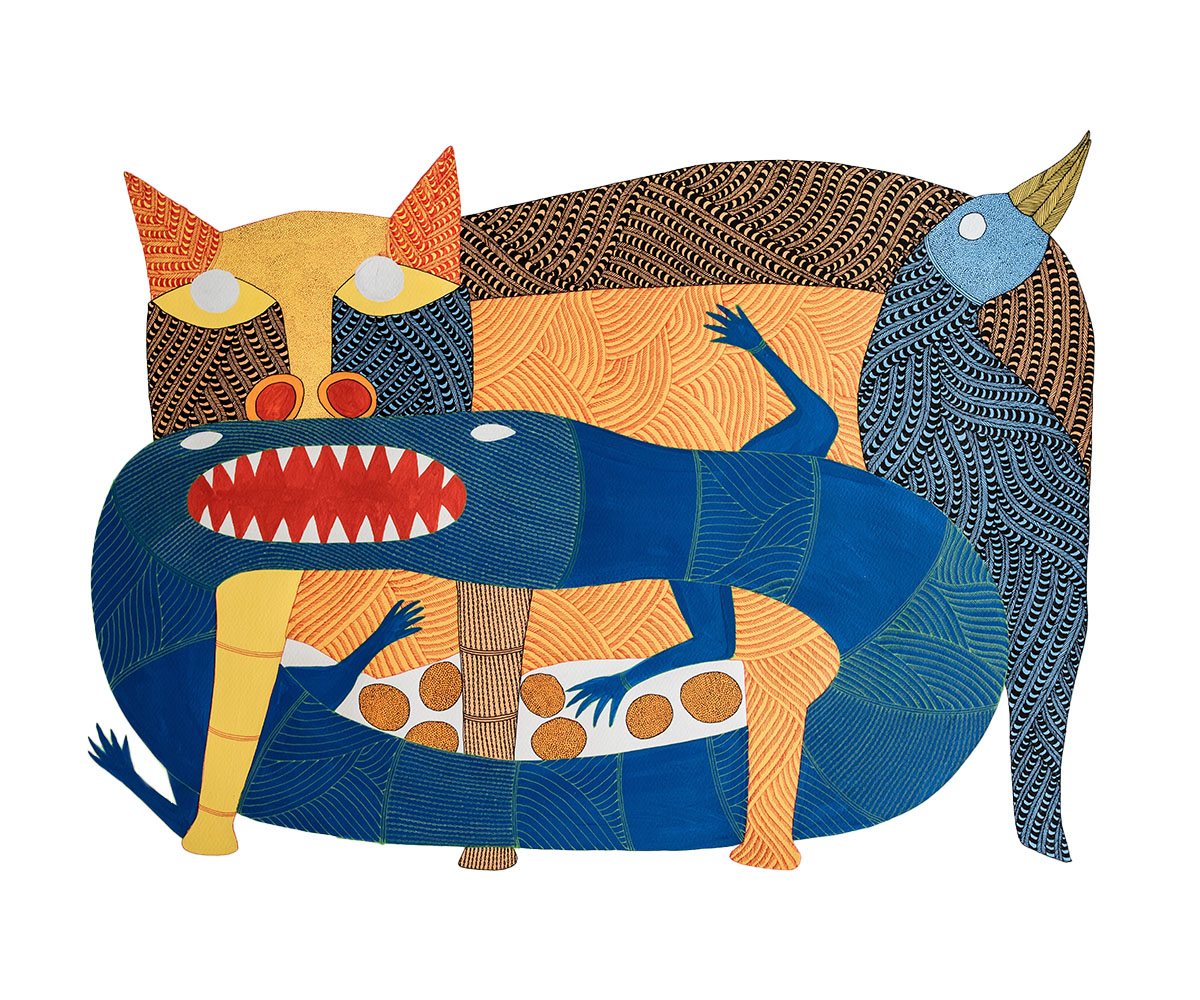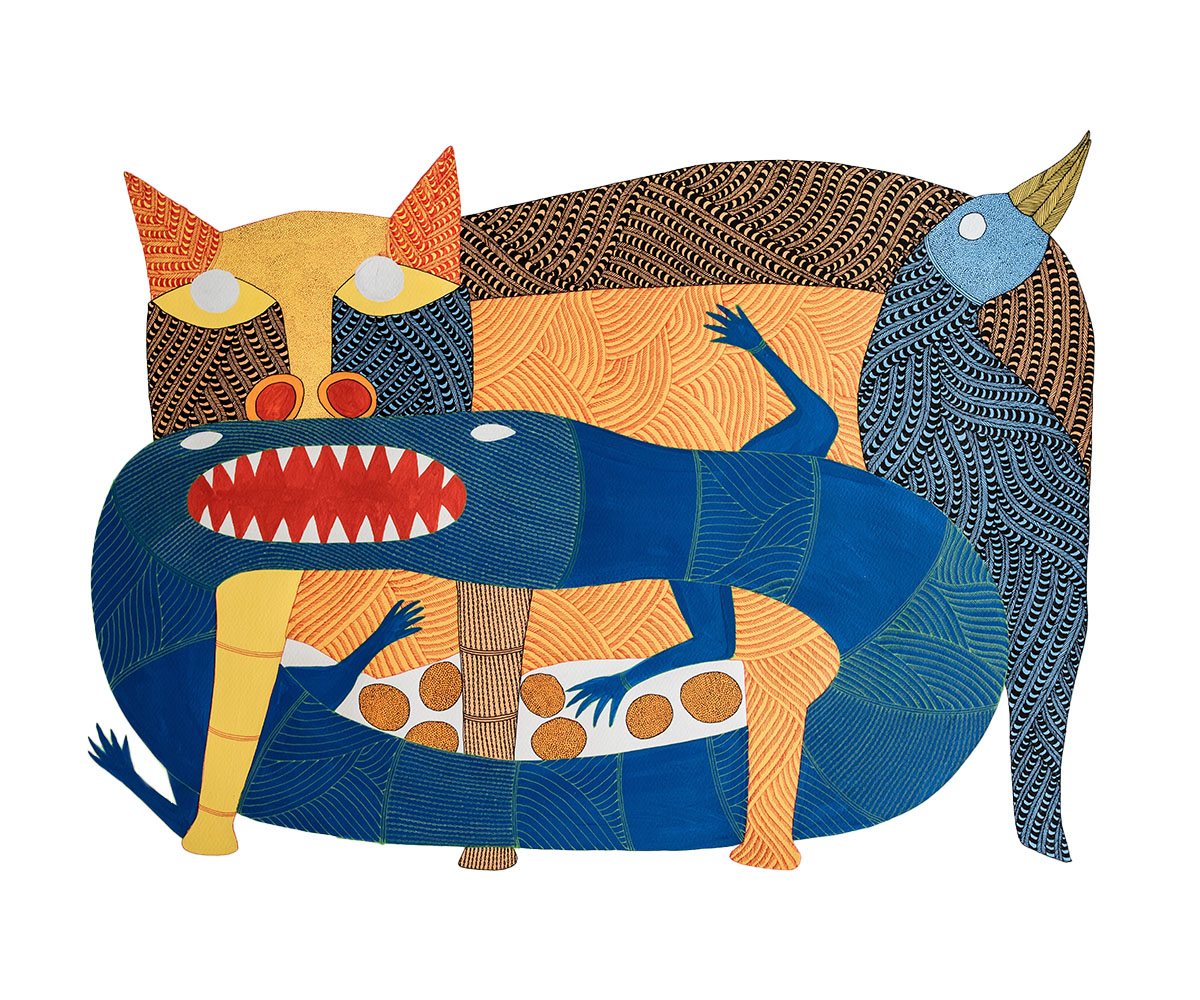 Since then, Bhajju has illustrated and co-edited ten books. His work has been exhibited widely in institutions such as Arteutopia Gallery, Italy; Crossing Borders Festival, The Hague, Netherlands; The Museum in the Docklands, UK; Bonham's, Hong Kong; and Bharat Bhavan, Bhopal. He has also worked in collaboration with St. Art India Foundation and painted a mural in Delhi's Lodhi Art District.
Shyam received the Best Indigenous Artist award in 2001 from the government of Madhya Pradesh. In 2010, he was placed on the International Board on Books for Young People's (IBBY) Honour List for illustrators for his book That's How I See Things (2007, Tara Books). He received the Ojas Art Award in 2015 at the Jaipur Literature Festival and was awarded the Padma Shri by the government of India in 2018.
At the time of writing, Shyam lives and works in Bhopal.
Bibliography
Our website is currently undergoing maintenance and re-design, due to which we have had to take down some of our bibliographies. While these will be re-published shortly, you can request references for specific articles by writing to hellomapacademy@map-india.org.