A civil servant under the British East India Company, Charles D'Oyly was also an artist and patron of the arts. D'Oyly published several books portraying Indian scenes, which were widely circulated amongst Europeans in India.
D'Oyly was the son of Sir John Hadley D'Oyly, who was the resident of the East India Company stationed at the court of Nawab Babar Ali in Murshidabad, Bengal. He was sent to England to receive his education and he returned to India to join the Bengal Civil Service in 1797. He inherited his father's baronage and received a knighthood in 1818. He was a member of the Civil Service until 1838 and during his tenure was posted in Calcutta (now Kolkata), Dacca (now Dhaka), and Patna.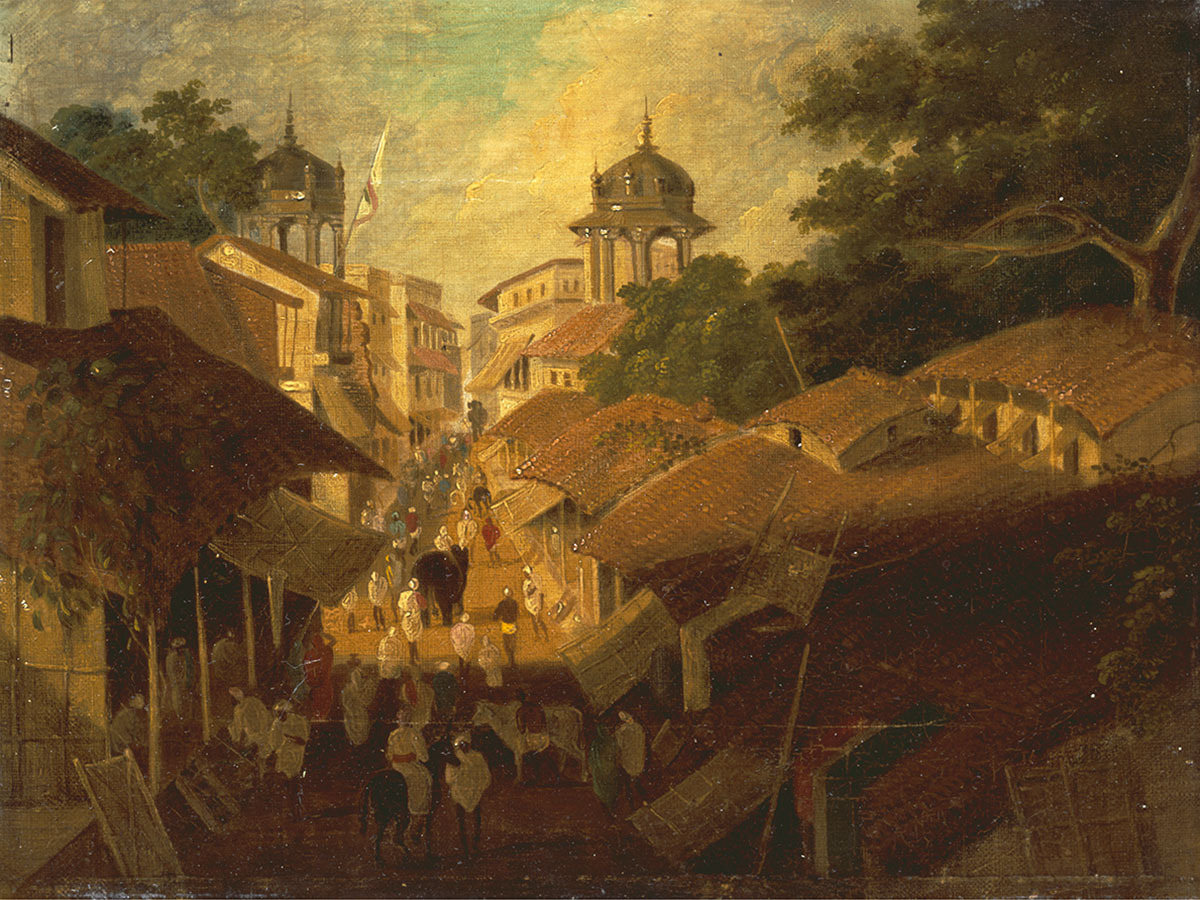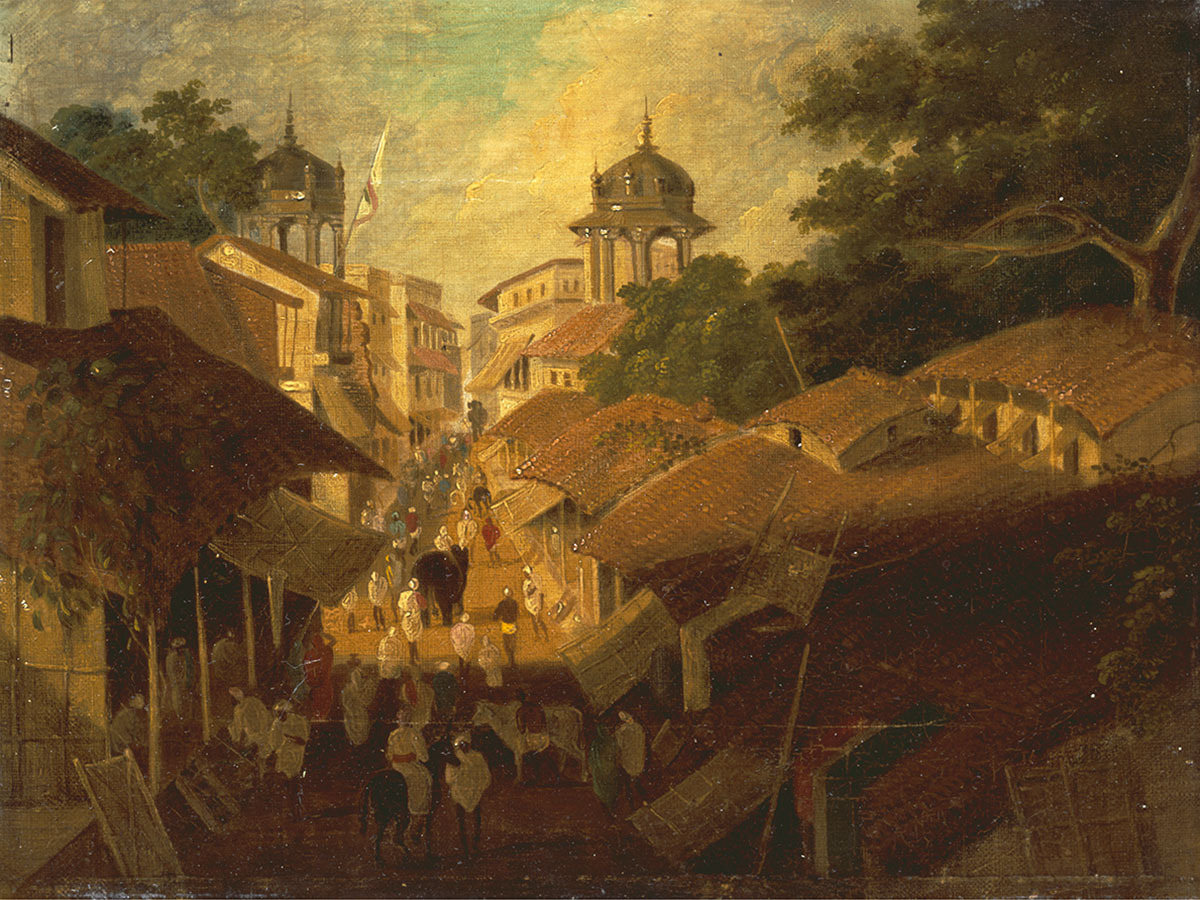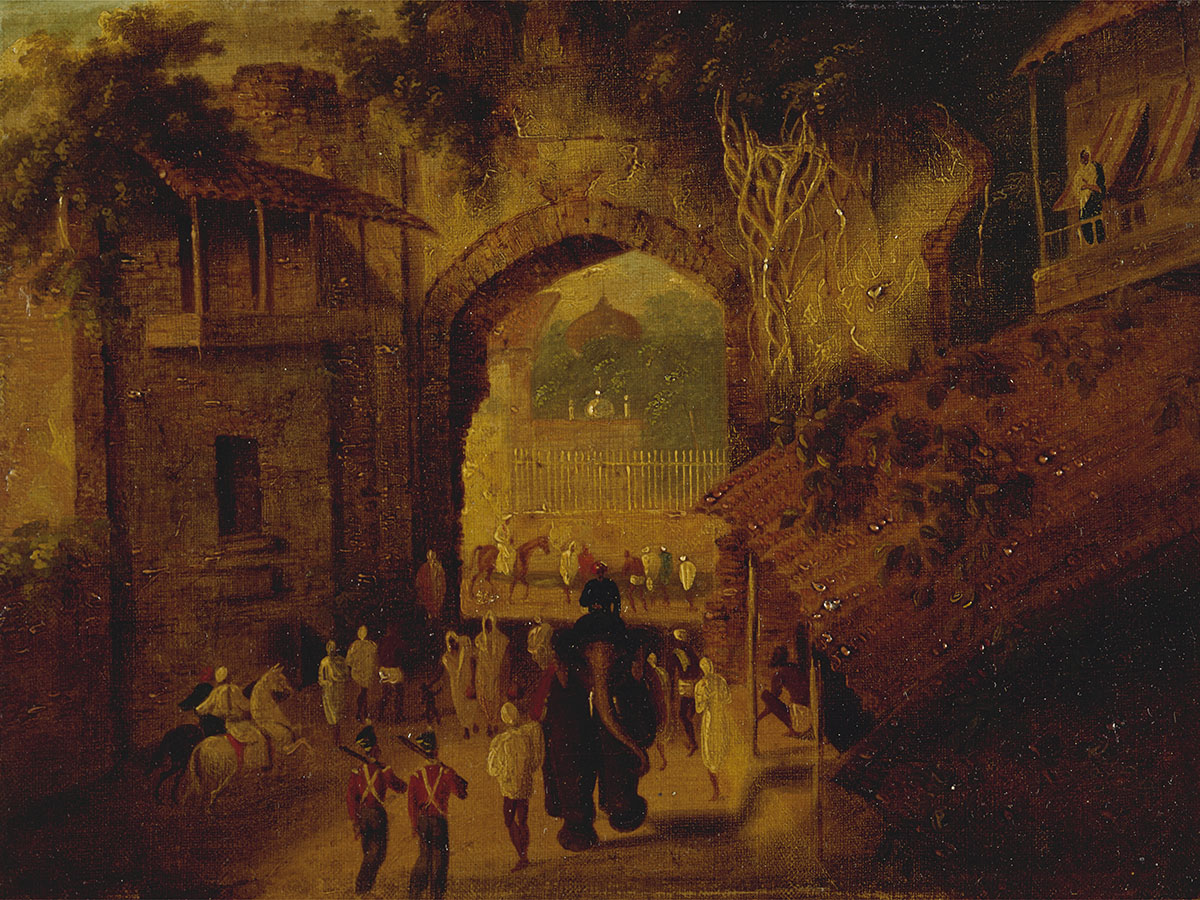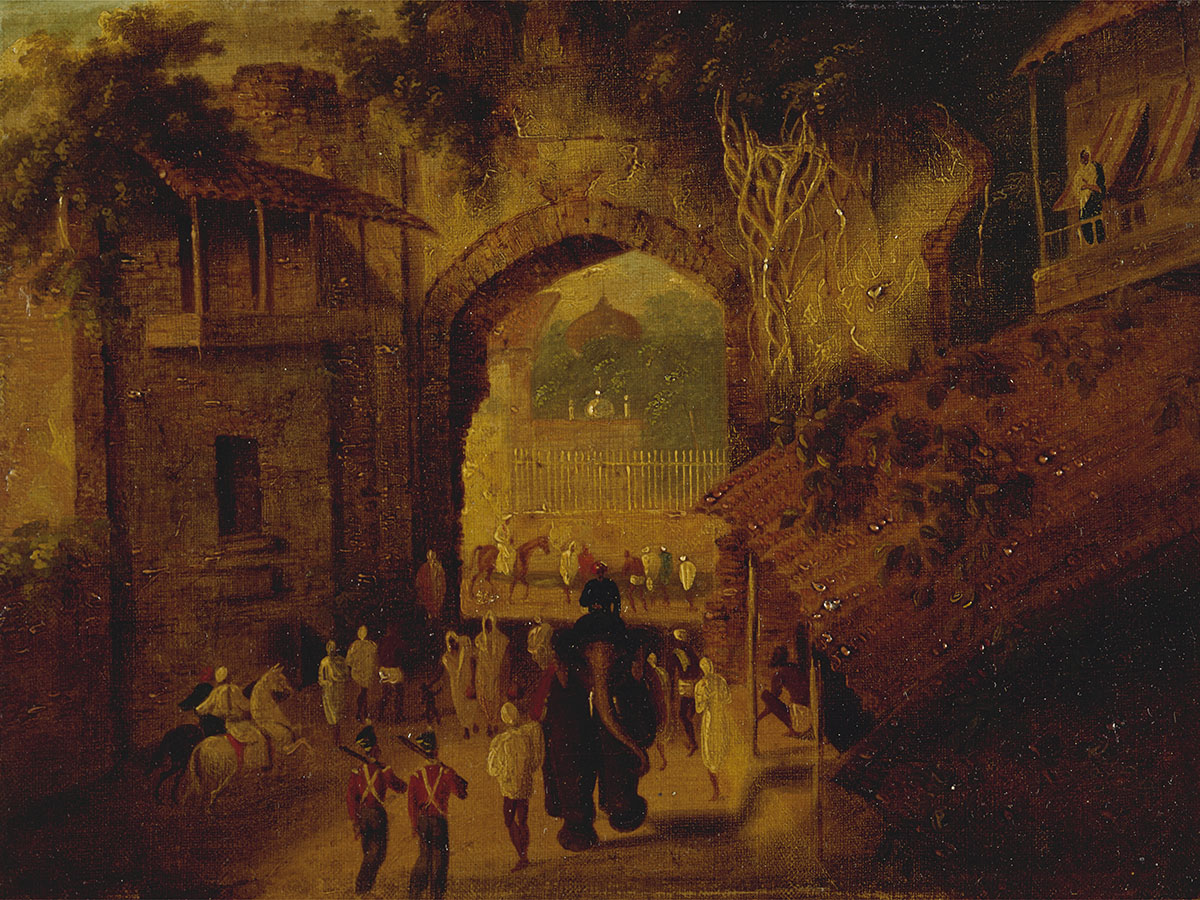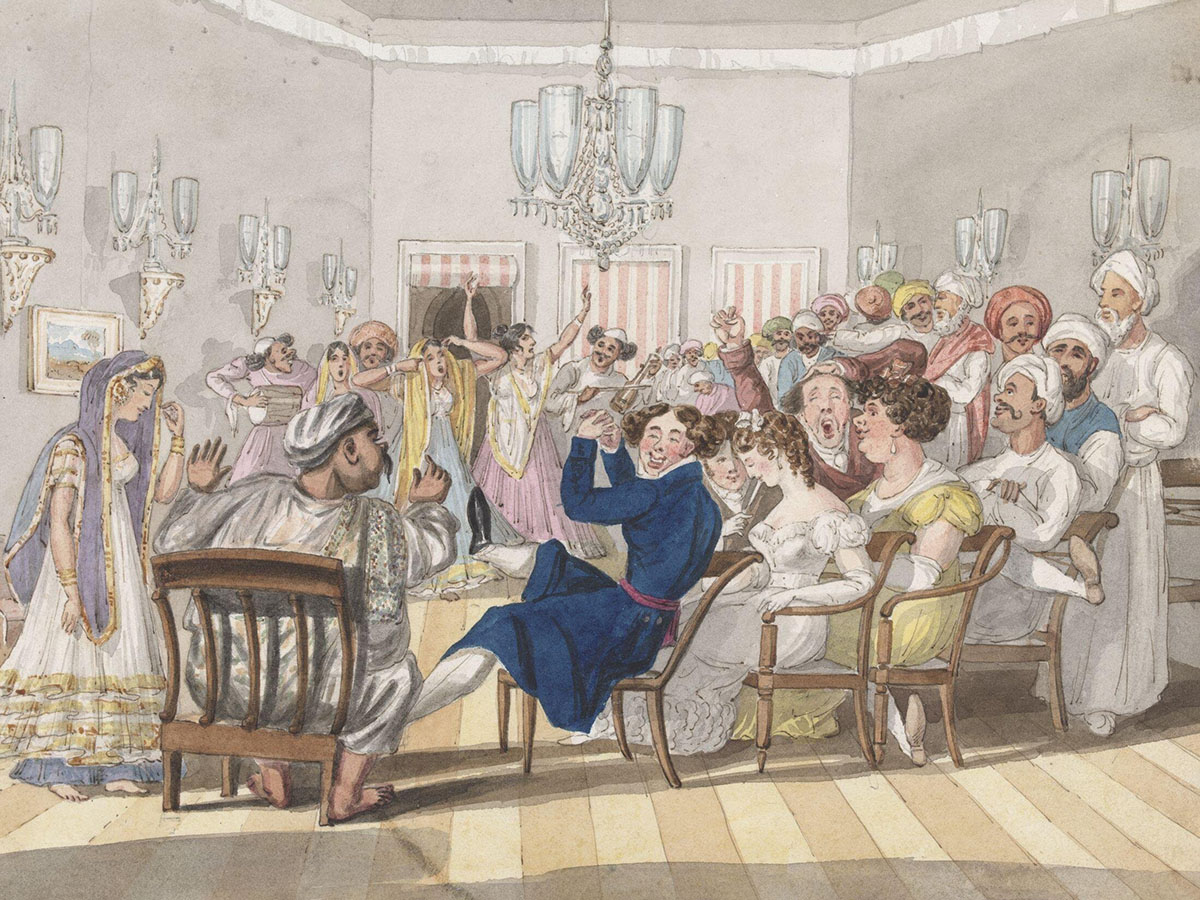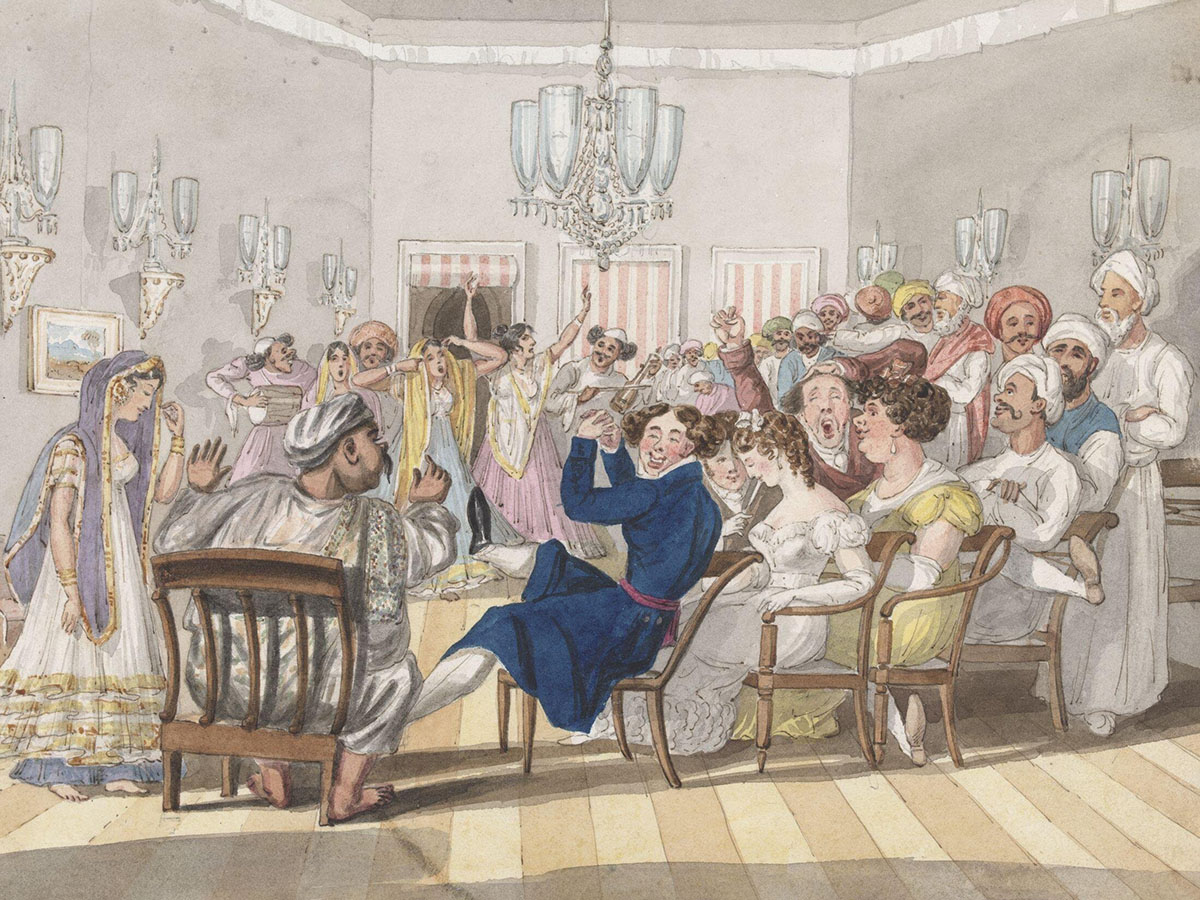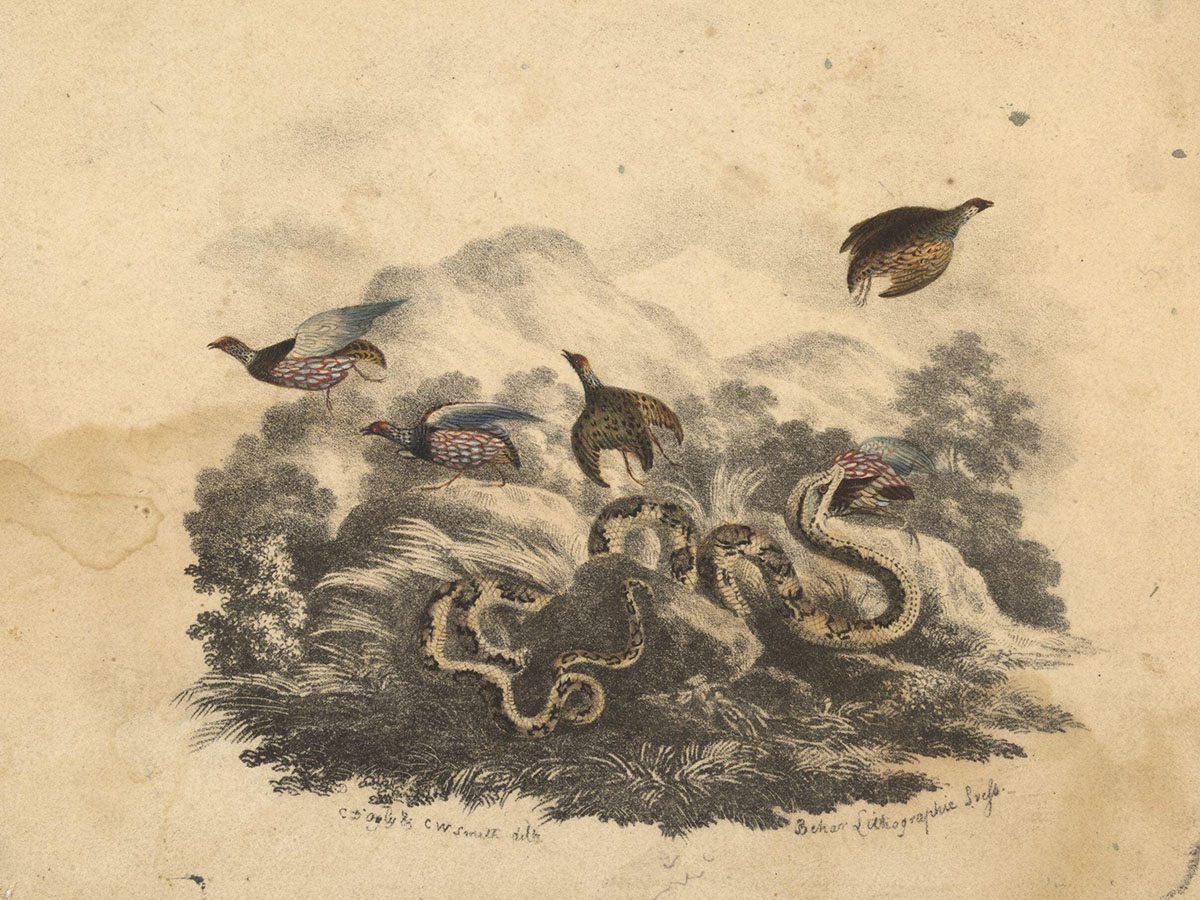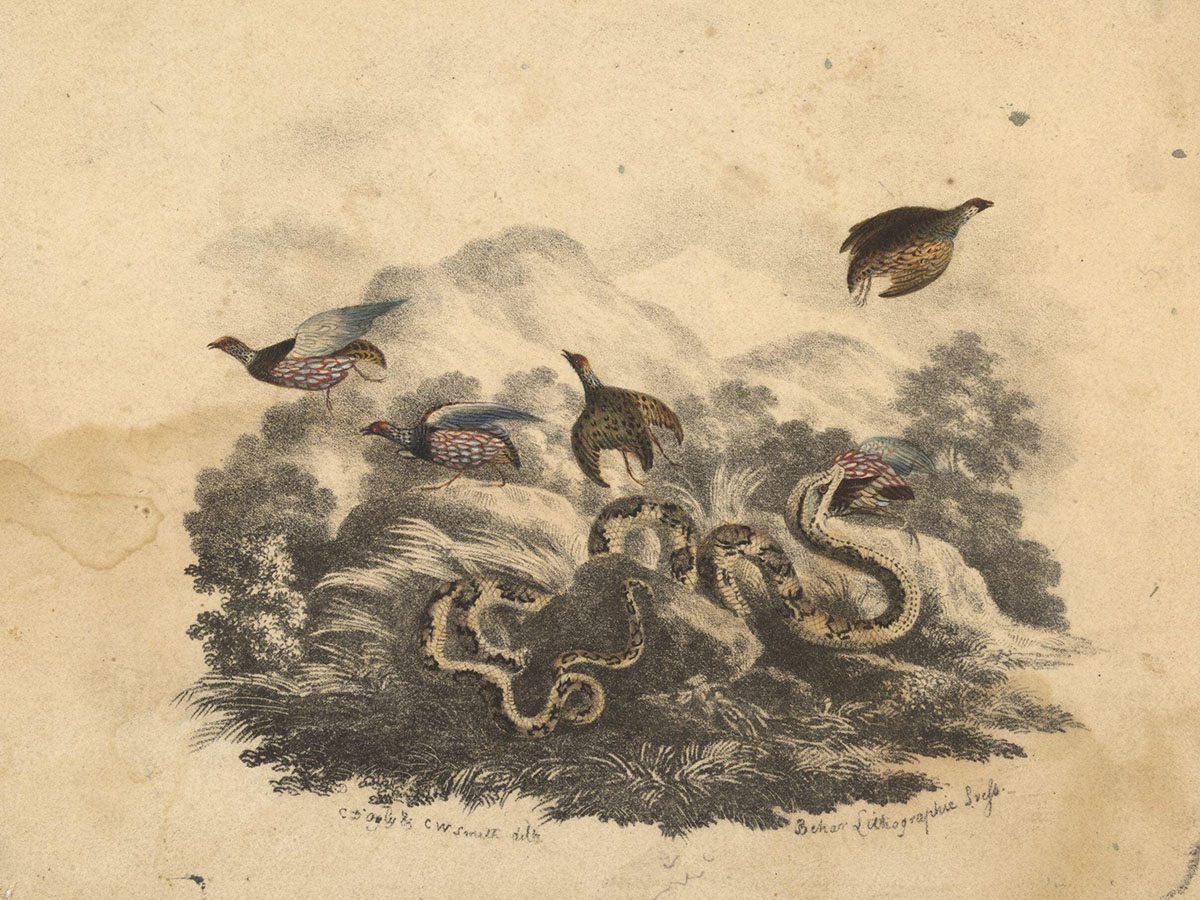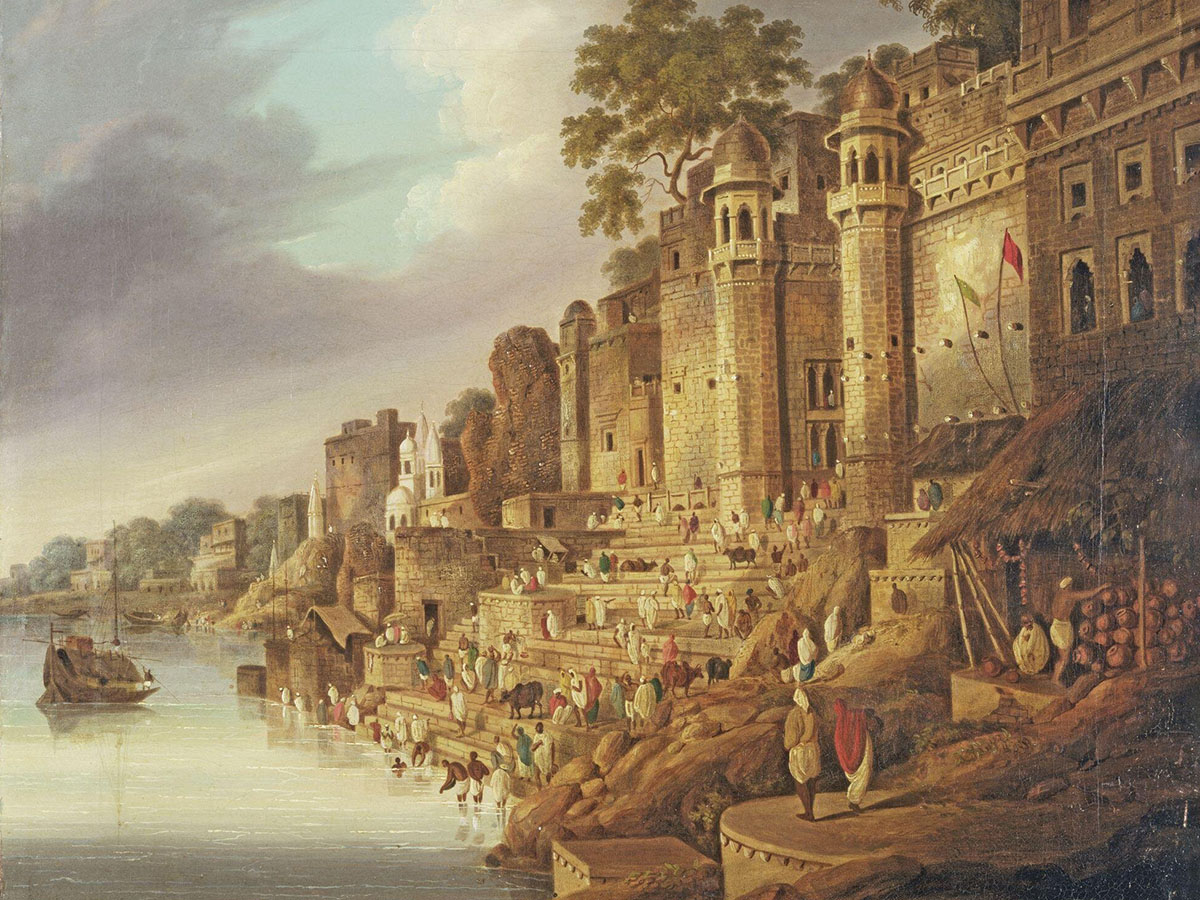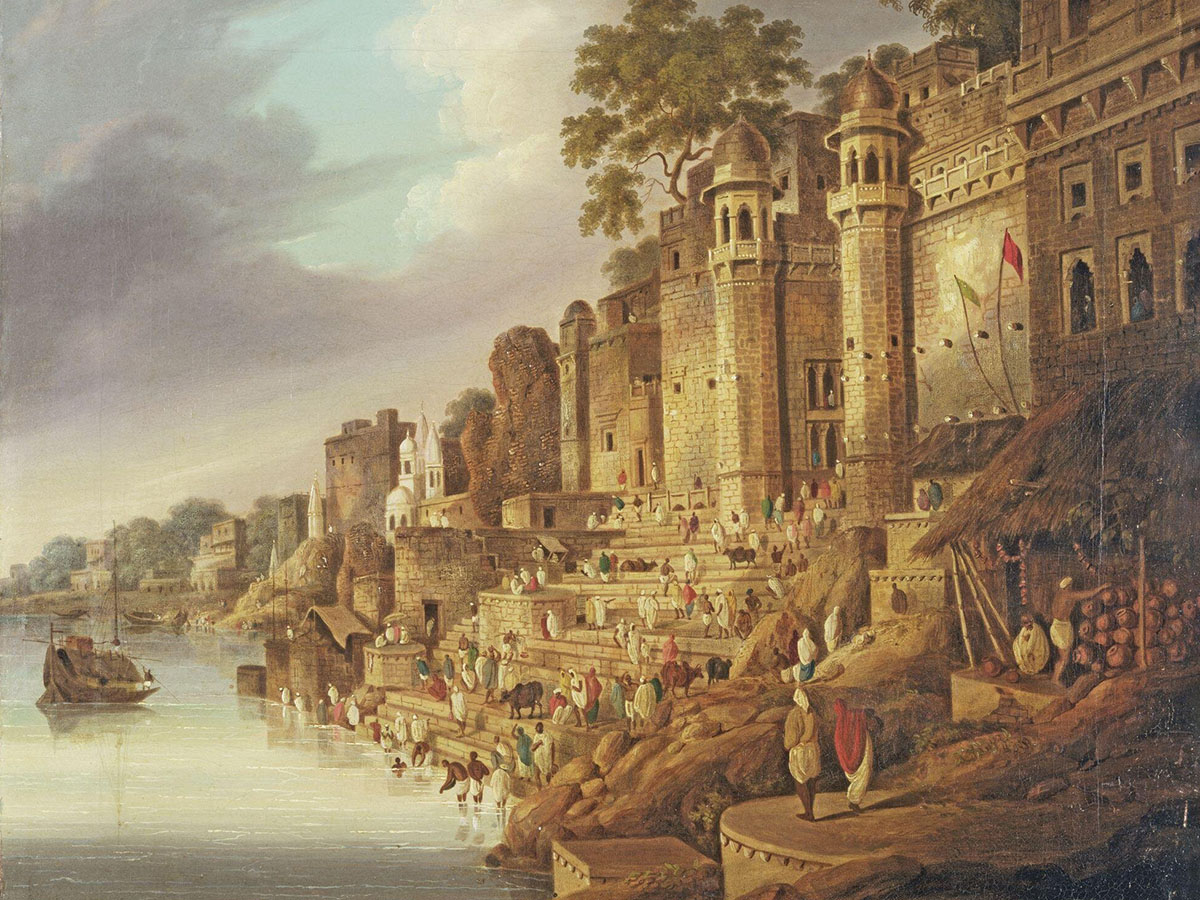 D'Oyly was an amateur artist and devoted great attention to painting. During his time in Dacca, where he was stationed as a Collector from 1808-12, he took lessons from the artist George Chinnery, who was also his close friend and companion on painting expeditions. He would make sepia drawings of the countryside in the picturesque mode as well as sketches for lithographs. He also painted many sites of the city, most of which were Mughal ruins. In 1813, he published two books: The European in India, consisting of twenty aquatints which were meant to introduce its readers to the life of a Company agent in India, and The Costume and Customs of Modern India, a primer on the people of the subcontinent. His folios, along with some by Chinnery, James Atkinson's narration and Edwin Landseer's engravings were compiled in a book titled Antiquities of Dacca, published in London in 1816. Posthumously, a set of his folios were published as a full-length book in 1848 titled View of Calcutta and its Environs.
D'Oyly's most productive years were spent in Patna where he was appointed the Opium Agent and Commercial Resident in 1818. He collaborated with the English painter Christopher Webb-Smith on two books: The Feathered Fowl of Hindustan (1828) and Oriental Ornithology (1829), where he painted the landscapes while the bird drawings were done by Webb-Smith. D'Oyly proved to be an important stimulus to the artists of the Patna School; he established and ran the Behar Lithographic Press from 1928-31, and set up an amateur art society known as the Behar School of Athens or the United Patna and Gaya Society. Jairam Das, an established Patna artist, was his assistant and employee. He was trained by D'Oyly to operate the lithographic press imported from England, through which the drawings of several members of his society were reproduced, circulated and later compiled in a periodical called The Bihar Amateur Lithographic Scrapbook. D'Oyly's work and his press gave significant impetus and examples of a potential hybrid style to the Patna painters who were at the time exploring the European market and were trying to adapt their traditional training to the European tastes.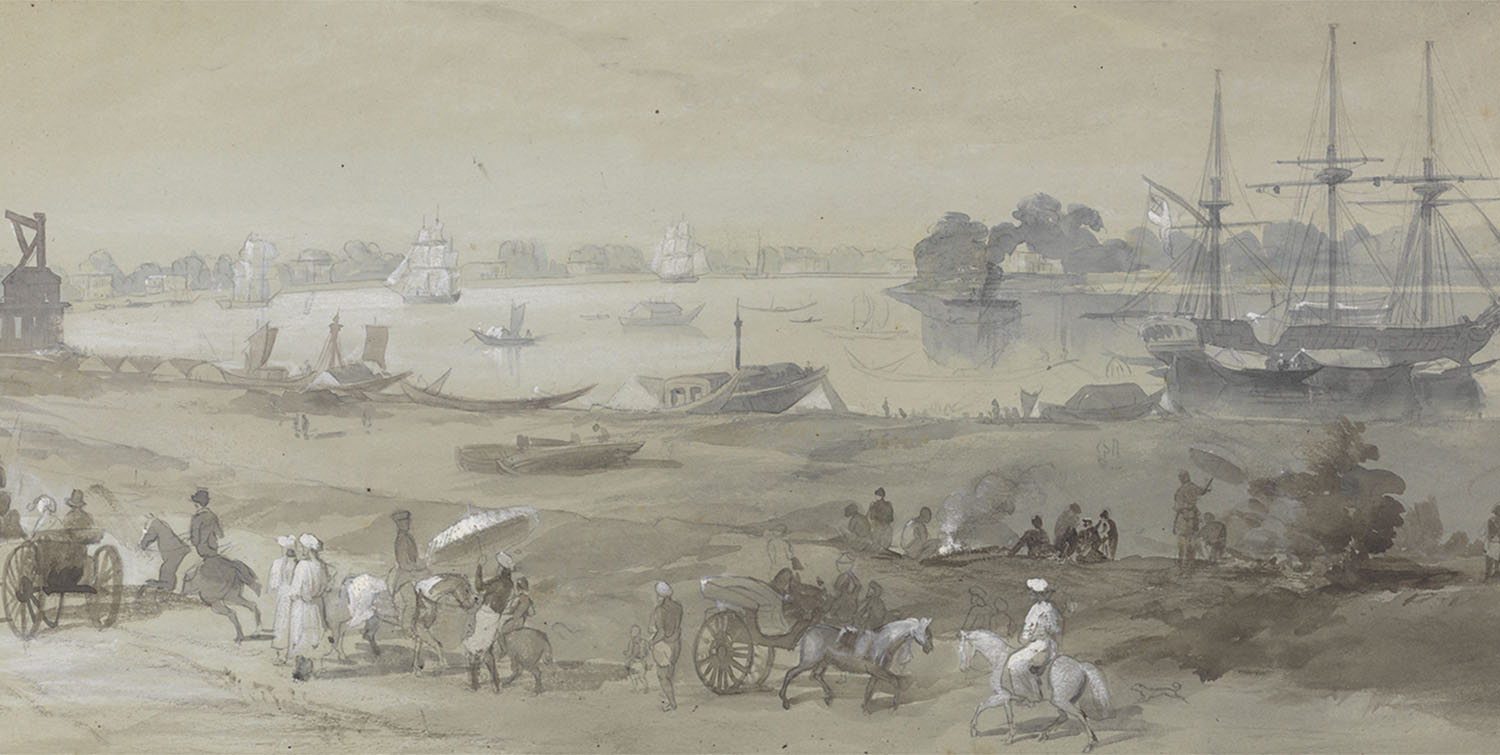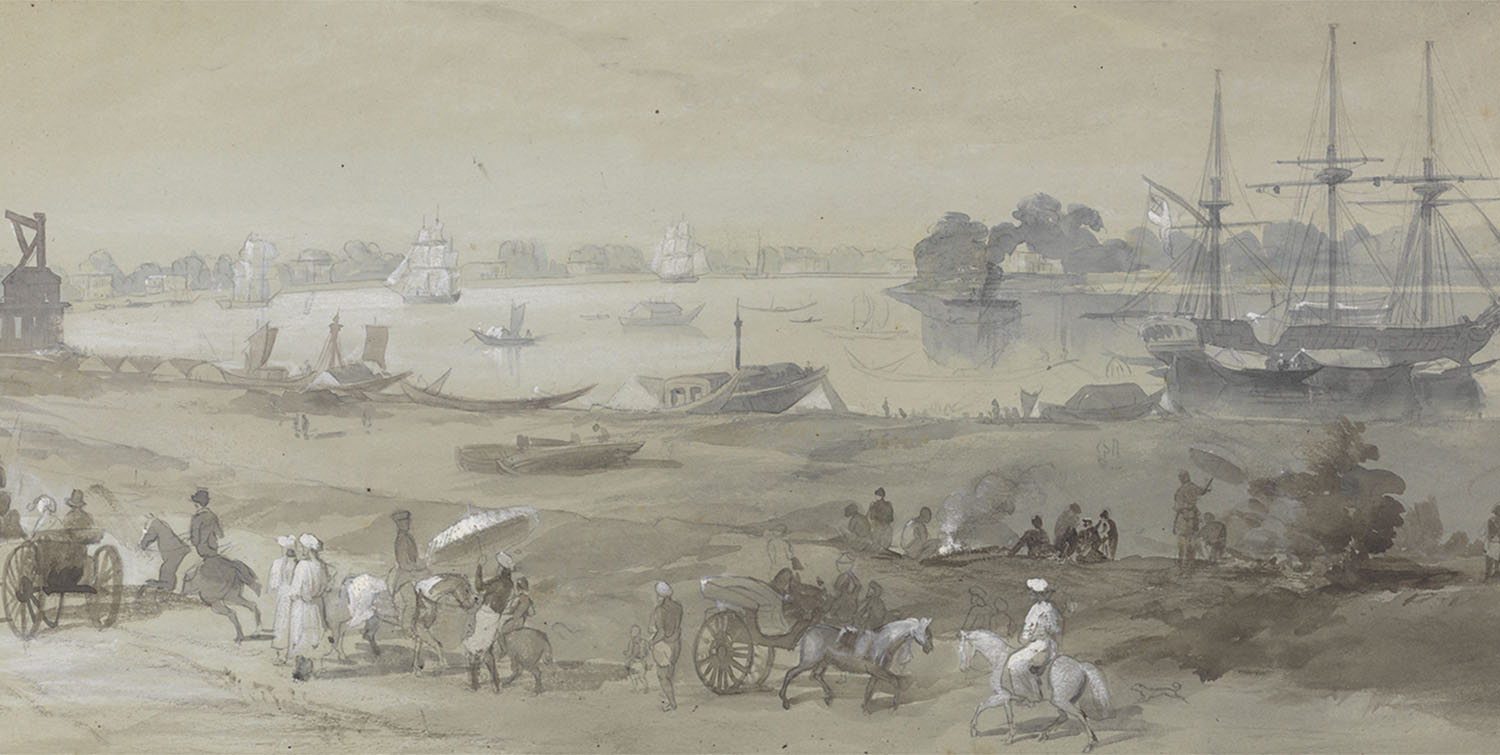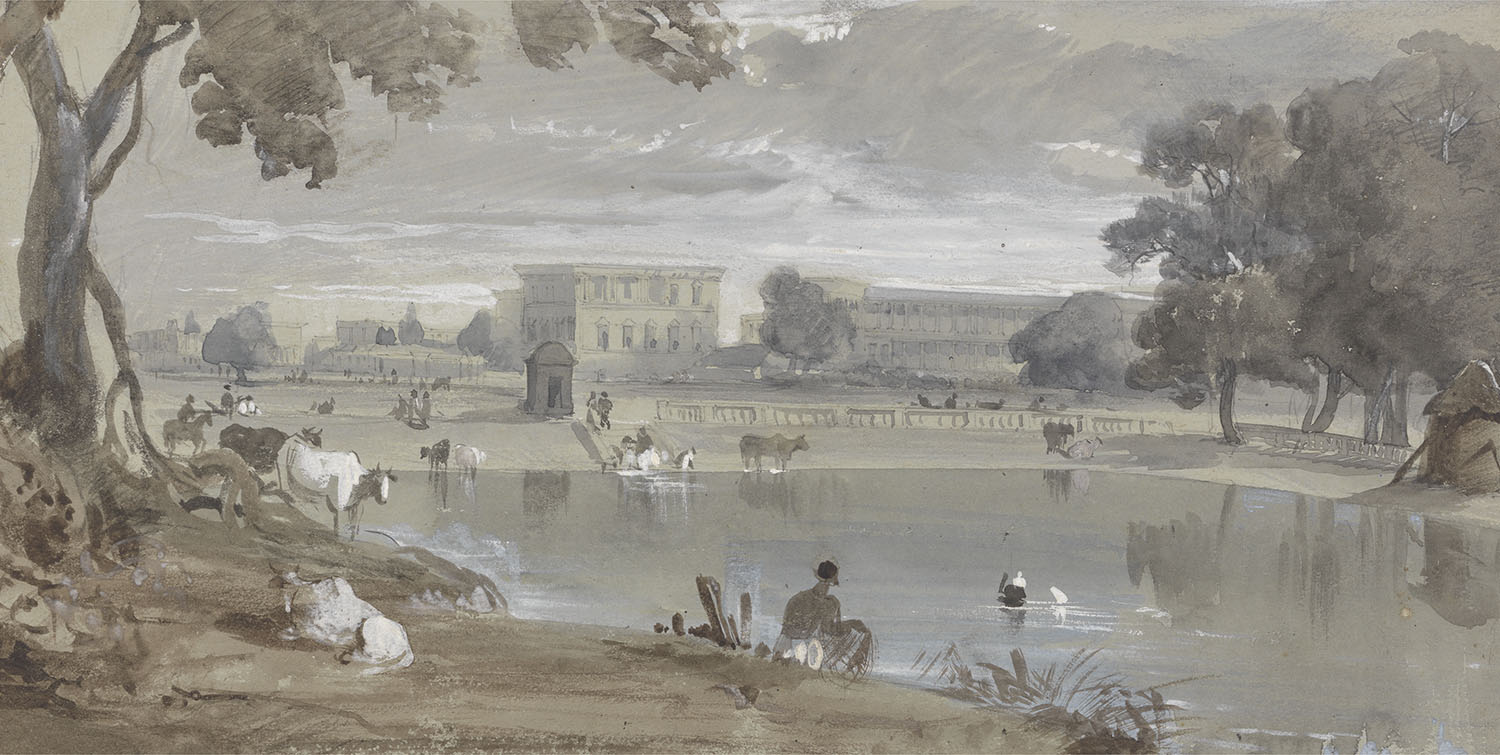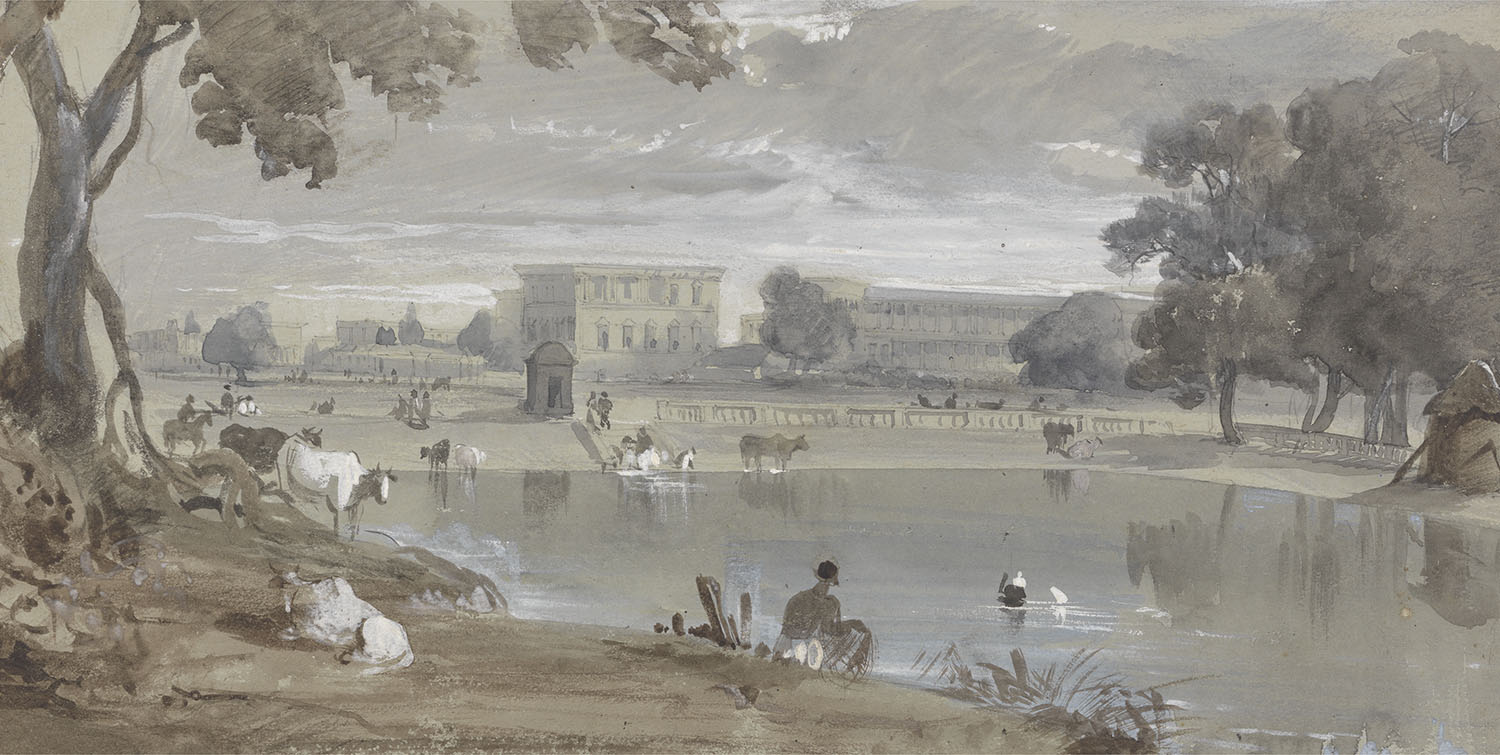 Presently, his work is part of permanent collections in institutions such as the British Library (UK), the Metropolitan Museum of Art (USA), the British Museum (UK), the Smithsonian Museum (USA), the Yale Center for British Art (USA), the Bhau Daji Lad Museum (India) and the Patna Museum (India), among others.
D'Oyly died in Italy in 1845.
Bibliography
Our website is currently undergoing maintenance and re-design, due to which we have had to take down some of our bibliographies. While these will be re-published shortly, you can request references for specific articles by writing to hellomapacademy@map-india.org.