Long, loose-sleeved jacket with an open front, chogas are worn by men over a jama or angrakha, usually with a stole or shawl. Chogas are made of silk or wool depending on the season, and feature floral motifs on the sleeves rendered in intricate zari threadwork and Banarasi brocade. Other common motifs include hunting scenes as well as bel and buti. Deriving from the Turkish çuha, meaning "cloth," the garment is usually worn for special occasions and ceremonial functions.
The choga is believed to have originated in Central Asia, particularly Turkey and Afghanistan. It was popularised in India in the seventeenth century when it was worn in the Mughal court, as evinced by their presence in Mughal miniature paintings. Mention of this garment also exists in the records of scholars who visited India through the British East India Company. During this period, chogas were made by artisans in Banaras (now Varanasi) and Dacca, East Bengal (now Dhaka, Bangladesh), who would make customised garments for members of the court and the king. By the mid-eighteenth century, the longer chogas gave way to shorter, half-sleeved or sleeveless chogas, known as farzi. The garment is believed to have been embroidered from the nineteenth century onwards using the stem stitch.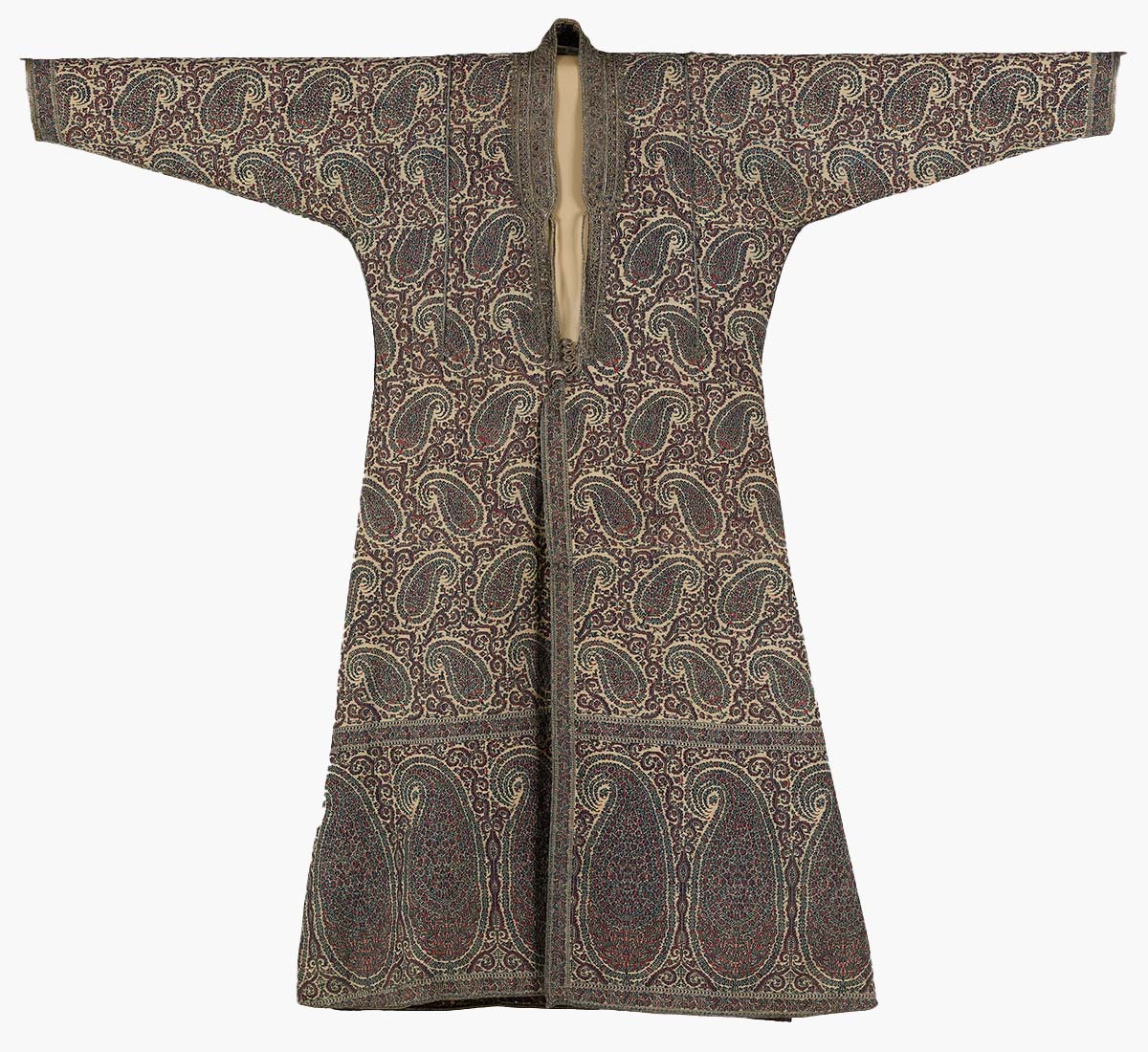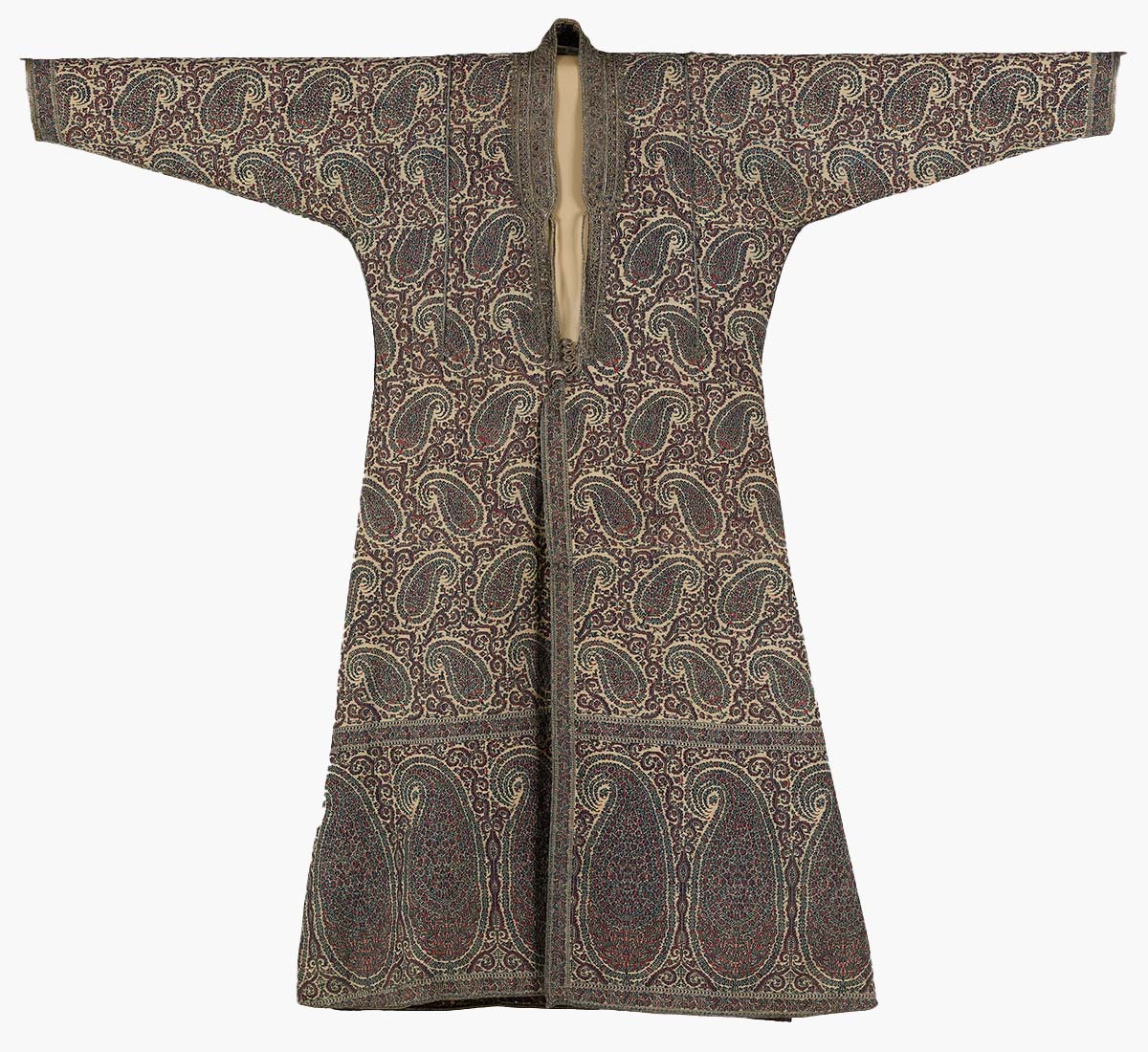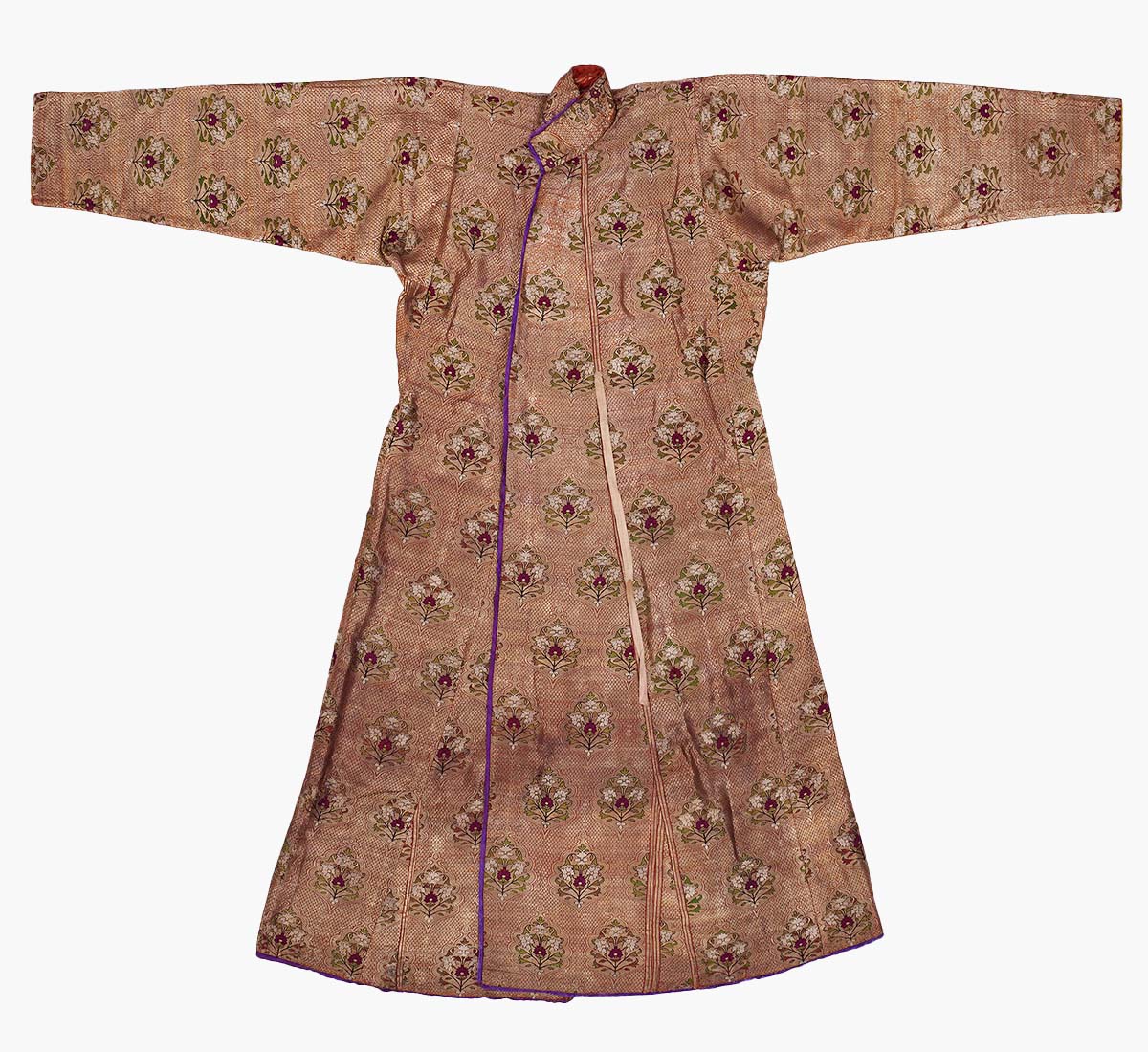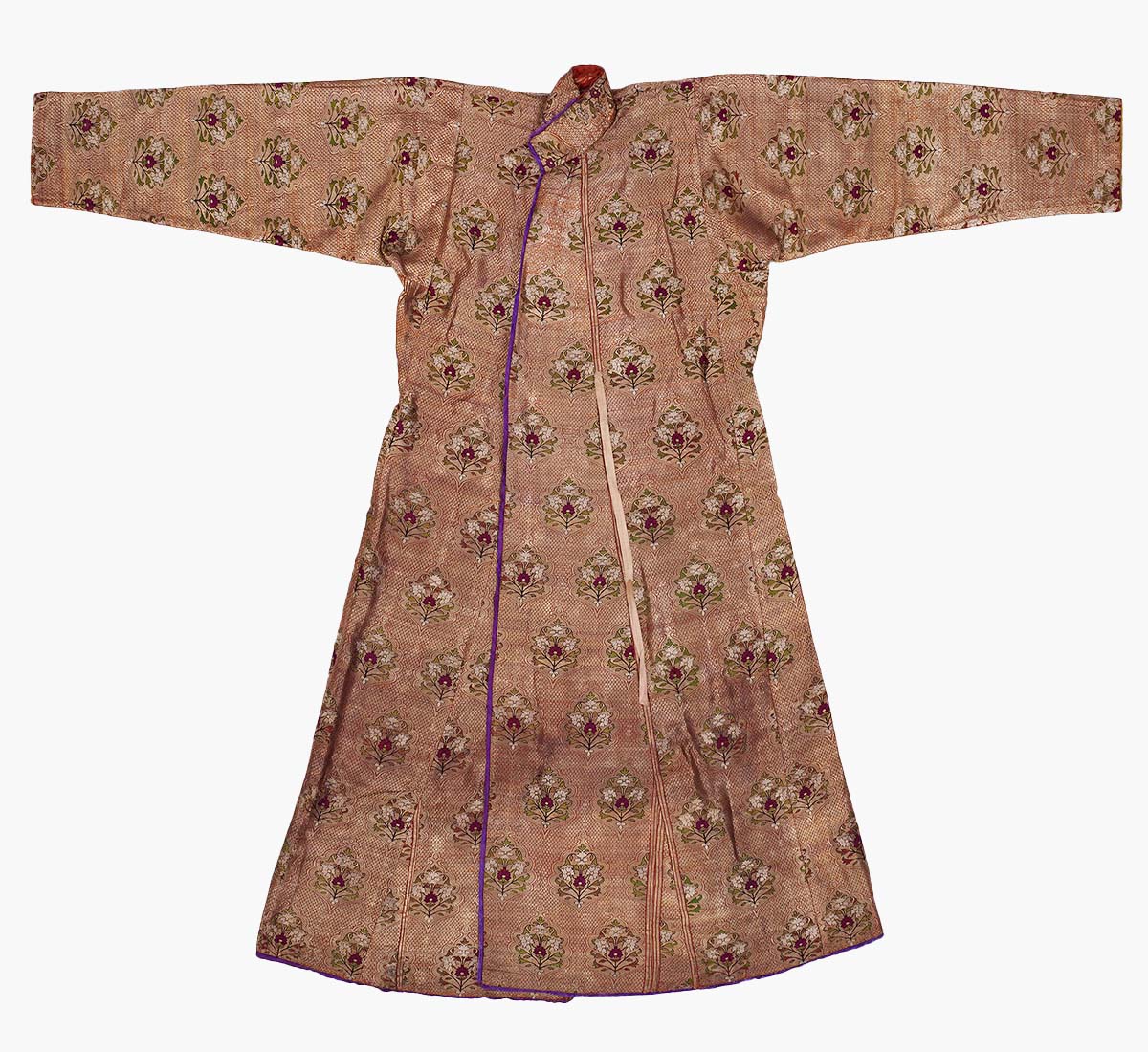 While some scholars believe that the choga was introduced to India in the sixteenth century CE, with the reign of Babur, others believe that this form of dress had existed in India long before that period, especially in parts of Rajasthan and Gujarat, where the harsh climate necessitated a protective outer garment. While the choga is no longer in active use, it has had a notable influence on the modern-day sherwani, particularly in the latter's design.
Bibliography
Our website is currently undergoing maintenance and re-design, due to which we have had to take down some of our bibliographies. While these will be re-published shortly, you can request references for specific articles by writing to hellomapacademy@map-india.org.