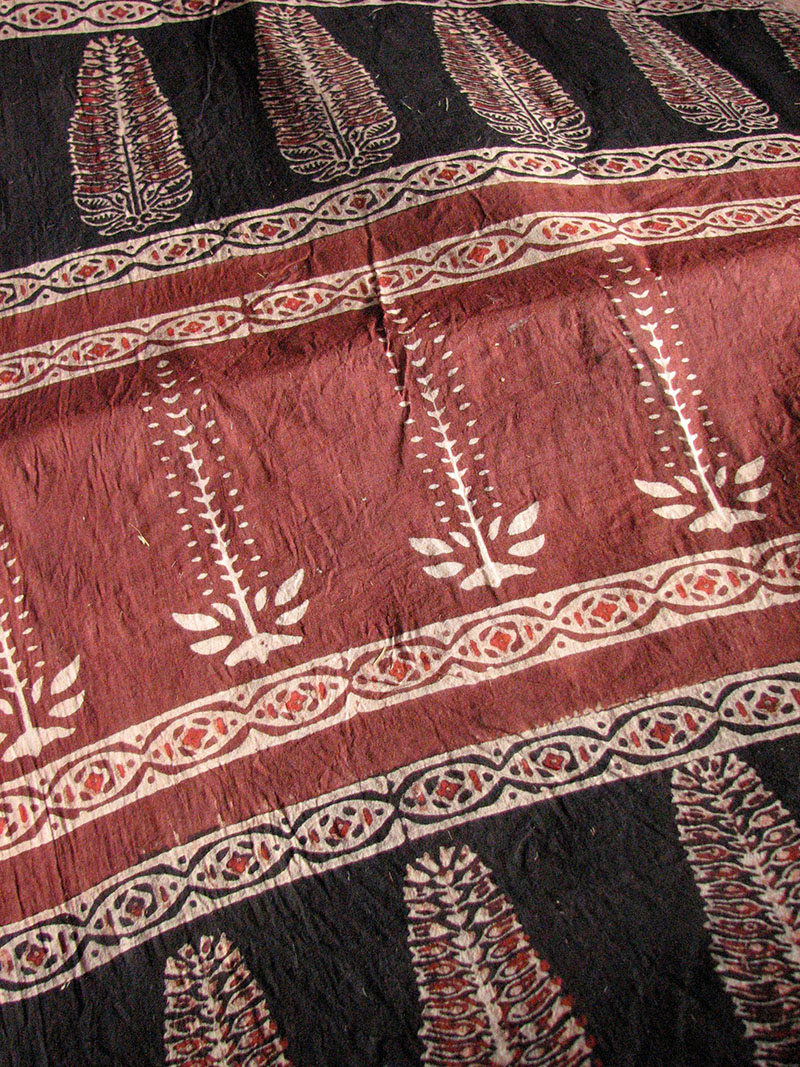 Dabu Clay Resist Hand Block Printing, Deesa; Deesa, Gujarat, India; c. 2009; Craft Revival Trust, Google Arts and Culture
A mud-resist printing technique practised in Rajasthan and Gujarat, dabu gets its name from the Hindi word dabana which means "to press". The origins of dabu have been traced as far back as to the eighth century as indicated by a fabric specimen found in Central Asia. Its roots in India have been traced to the village Akora, Rajasthan, where it is still actively practised and the block-printers are known as chippas.
The process involves several steps of printing, washing and dyeing. Blocks carved with designs bearing motifs such as peacocks, mangoes, leaves, corn stalks, sunflowers and geometric elements such as lines, dots and chevrons are used to make patterns. The designs from blocks are hand-printed over the fabric. This is followed by the mud-resist wherein a paste prepared with chuna (calcium hydroxide), beedan (pounded wheat chaff), locally-sourced mud from local riverbed and gond (gum) is sieved until it becomes fine, and then is applied to the fabric. The fabric is dried in the sun, then dipped into dye, and dried again. It is washed so as to get excess paste and dye off so that the print is visible. These steps are repeated several times over depending on the complexity of the pattern and the colours used. The traditionally employed patterns are handed down over generations and the colours – indigo, yellow and red – were naturally derived but have given way to synthetic chemical products such as Naphthol for red colour and tar instead of the mud-resist.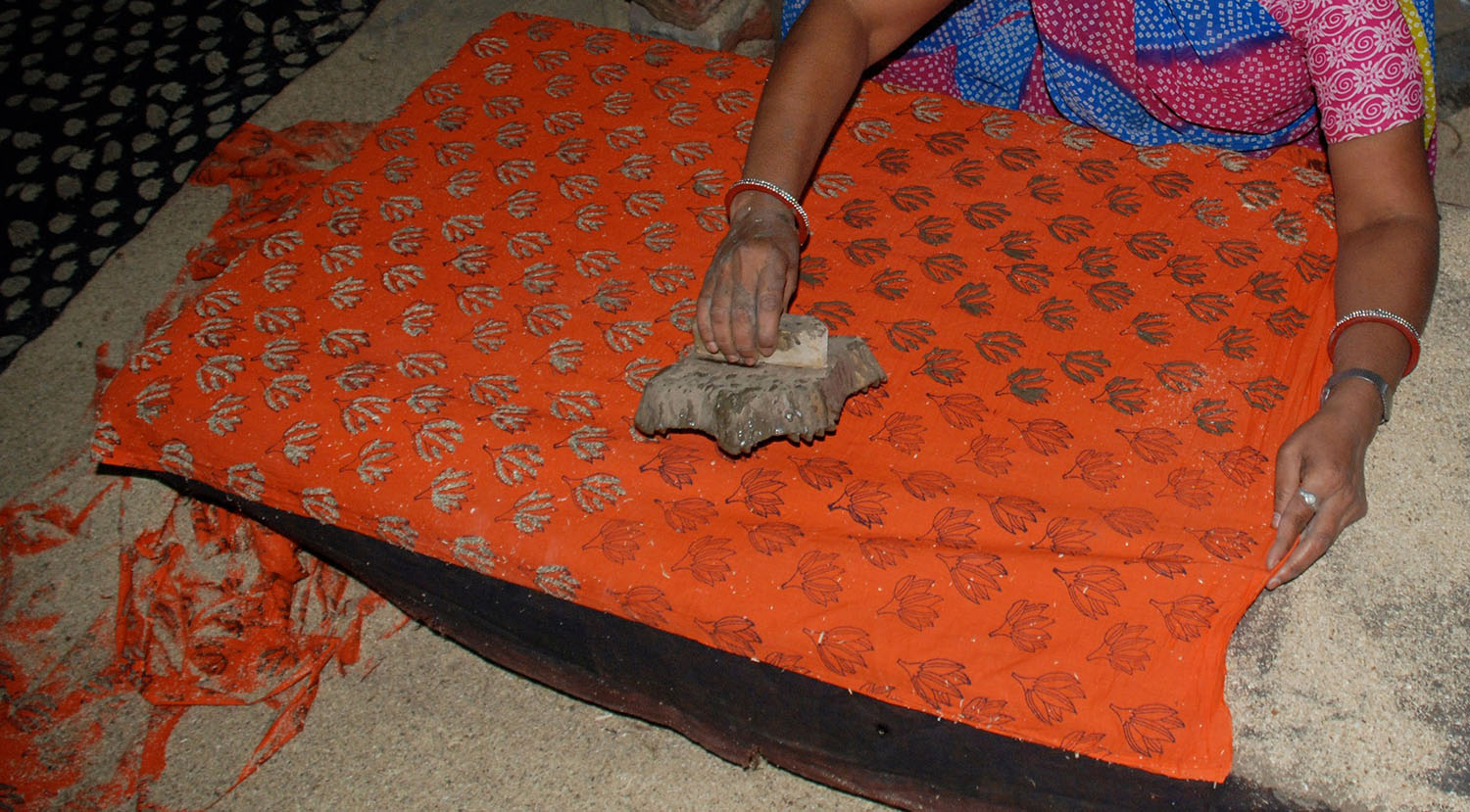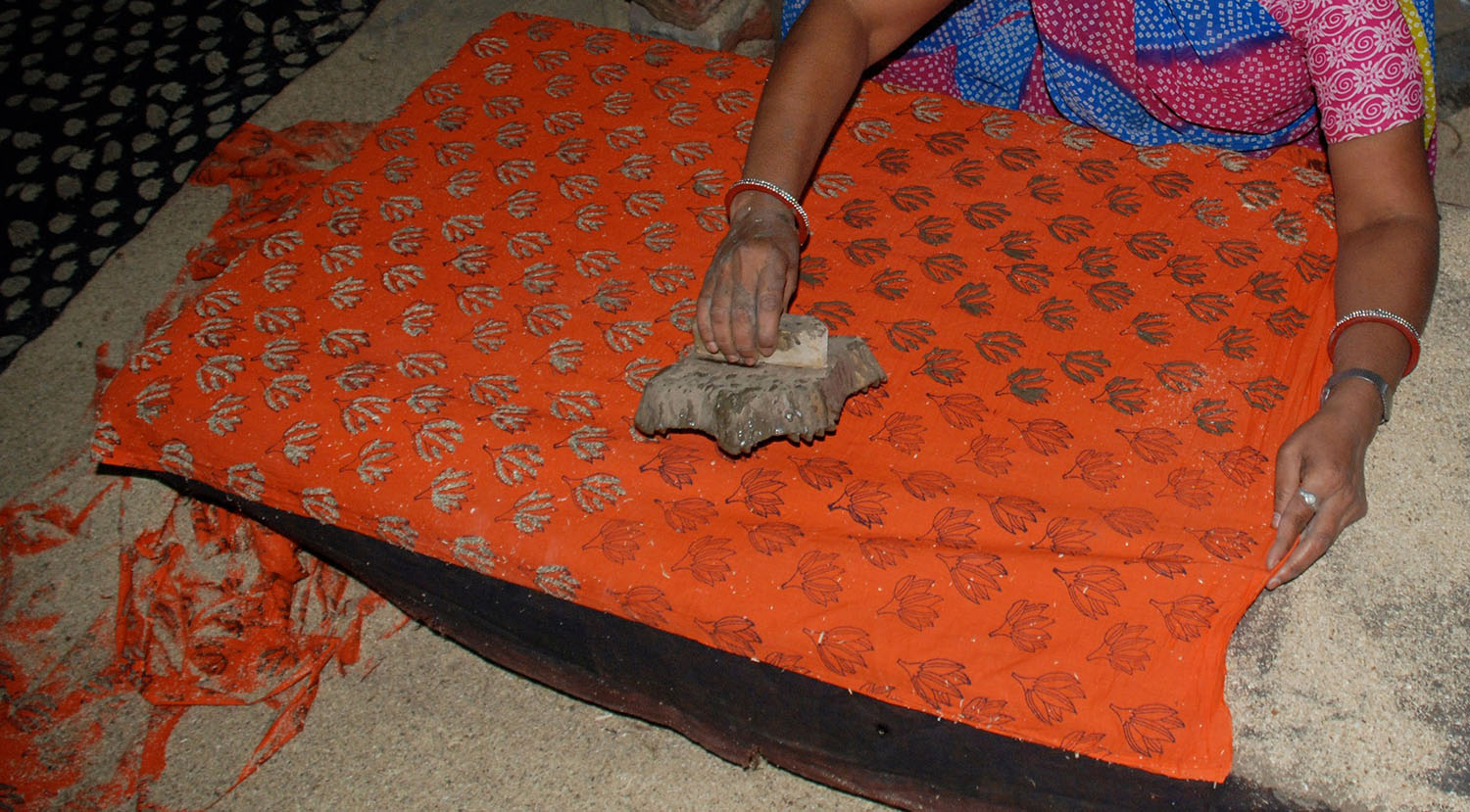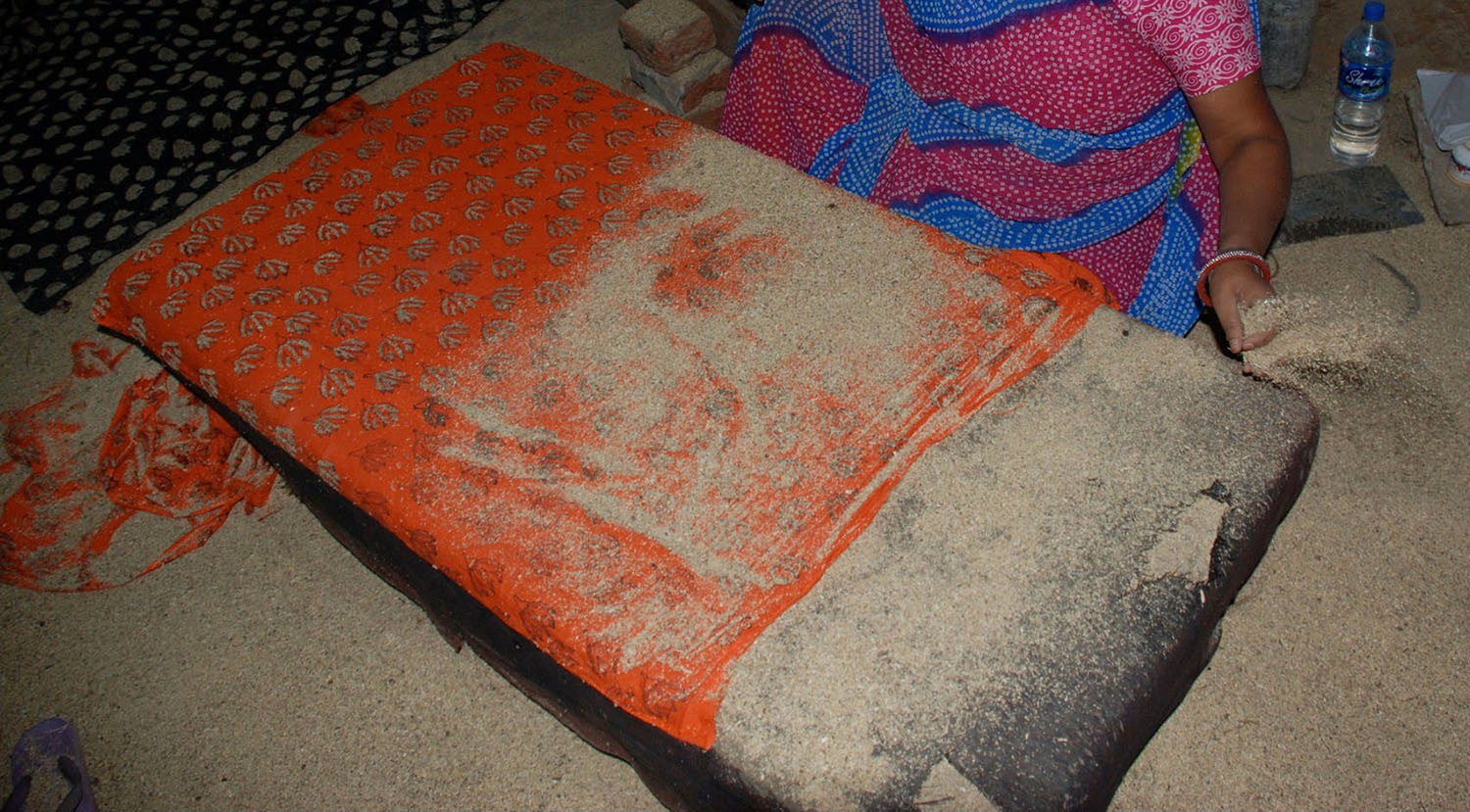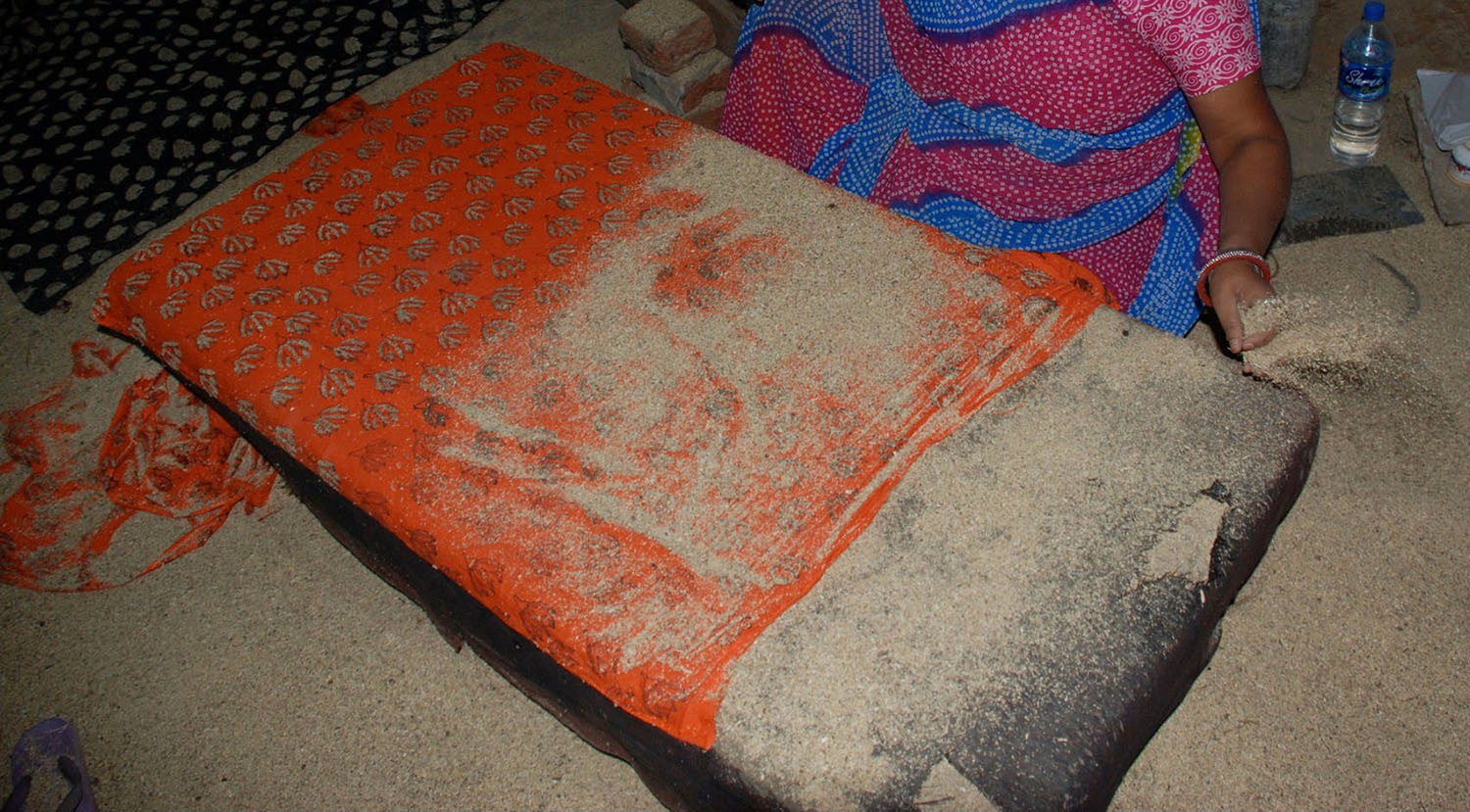 The print was widely known for its popular usage on ghagras (skirts) for women. It was also used on the local outfits for women such as fetiya (a local term for skirts) and bandhej lugda (long fabric draped on the head). It was used in more expensive textiles such as the Maheshwari cotton and is now used on fabrics like silk, crepe and georgette. Modern designs such as geometric waves, graphic elements and shapes have been integrated into the motifs and more colour combinations using red, green and black are used. Apart from garments, it is frequently used in accessories, furnishings and home decoration, signifying that over years, it has garnered popularity that has broadened its consumer base and therefore its range of production. Additionally, organisation Aavaran in Udaipur has also contributed towards the revival and promotion of dabu.
Bibliography
Our website is currently undergoing maintenance and re-design, due to which we have had to take down some of our bibliographies. While these will be re-published shortly, you can request references for specific articles by writing to hellomapacademy@map-india.org.