ARTICLE
Deen Dayal & Sons
Established by photographer Lala Deen Dayal in the mid-1870s, Deen Dayal & Sons was one of the first Indian-owned photography studio franchises and was known for its architectural and topographical views, as well as portraits of royalty and social elite. Deen Dayal established the first studio c. 1874 in Indore with the support of his patrons Maharaja Tukoji II and Henry Daly. He set up a second branch at Secunderabad in 1886, which was followed by a zenana studio in the same city in 1892, run by Mrs Kenny-Levick, the wife of a Times correspondent. The studio's sizable collection of portraits of female subjects can be credited to such an arrangement. The Indore branch closed in 1894 — around the same time that the third and largest studio was set up in Bombay (now Mumbai).
H. H. The Maha Rao of Kutch.; Lala Deen Dayal; c. 1900; Possibly carbon print; 25 x 17.5 cm; Museum of Art & Photography (MAP), Bengaluru
From 1885 onwards, Deen Dayal started enlisting the help of his sons and a growing roster of more than fifty Indian and European employees to run his studios. His staff included two German oil painters, an English manager, printers, mounters, attendants and chowkidars, as well as the Goan realist portraitist Antonio Xavier Trinade, who tinted photographs at the Bombay studio for a brief period.
The studio's vast body of work covered various scenes, from tea parties and hunts to processions and portraiture. As business grew, the studio also started selling prints. Copies of the studio catalogue reveal a large market for their "views" of native subjects, such as portraits of Indian dancing girls. They also sold albums which included collections of architectural views of India, as well as souvenir albums commemorating tours and visits of royal dignitaries such as the Czar of Russia, the Grand Duke Alexander of Russia and Lord and Lady Lansdowne. The studios extended Deen Dayal's visual idiom to incorporate tonal shifts, contrasts in size and scale, and a juxtaposition of forms. Some of the images attributed to Deen Dayal were also likely produced by his studio, including an album documenting state-sponsored famine relief efforts commissioned by the Nizam of Hyderabad in 1899 (currently housed at the Andhra Pradesh State Archives).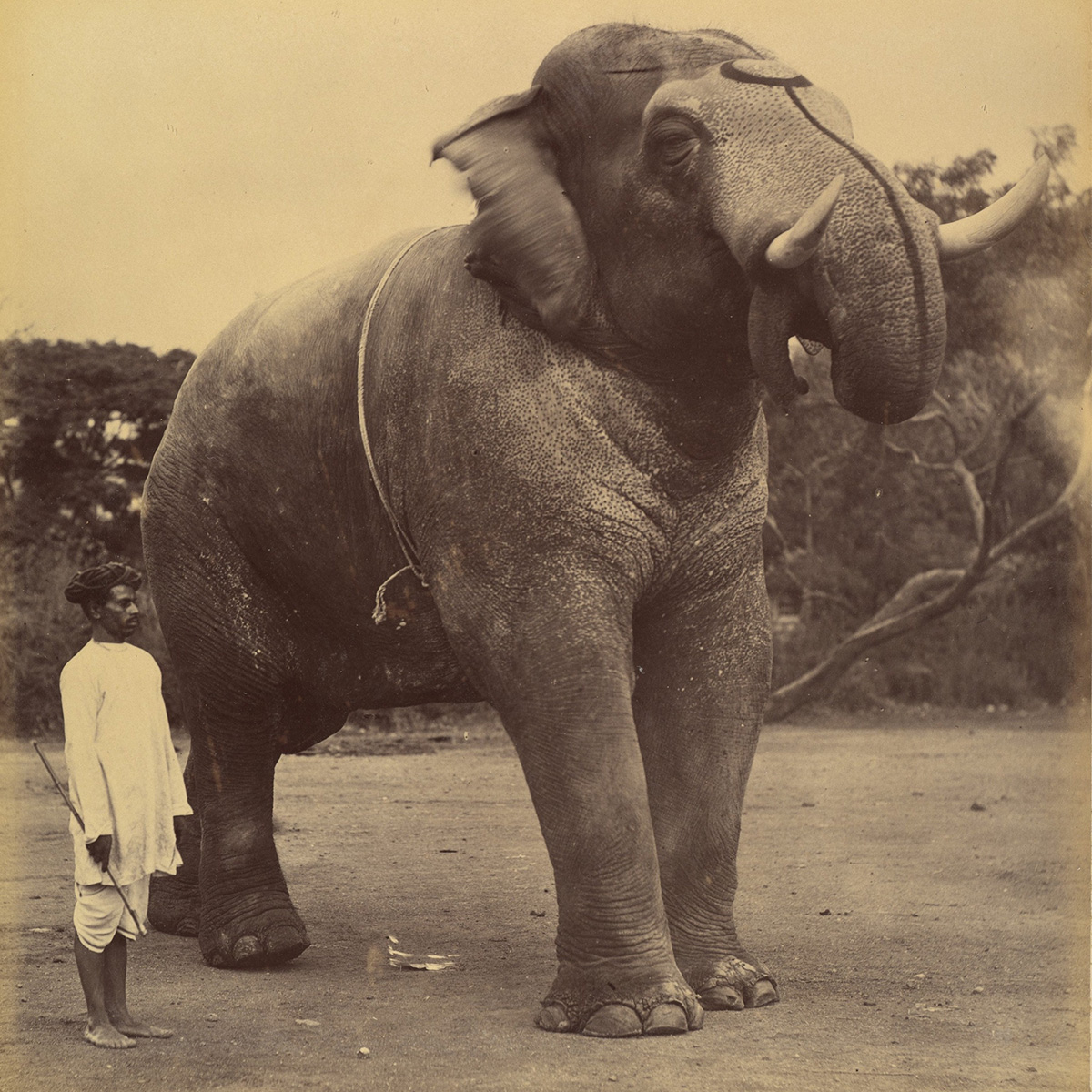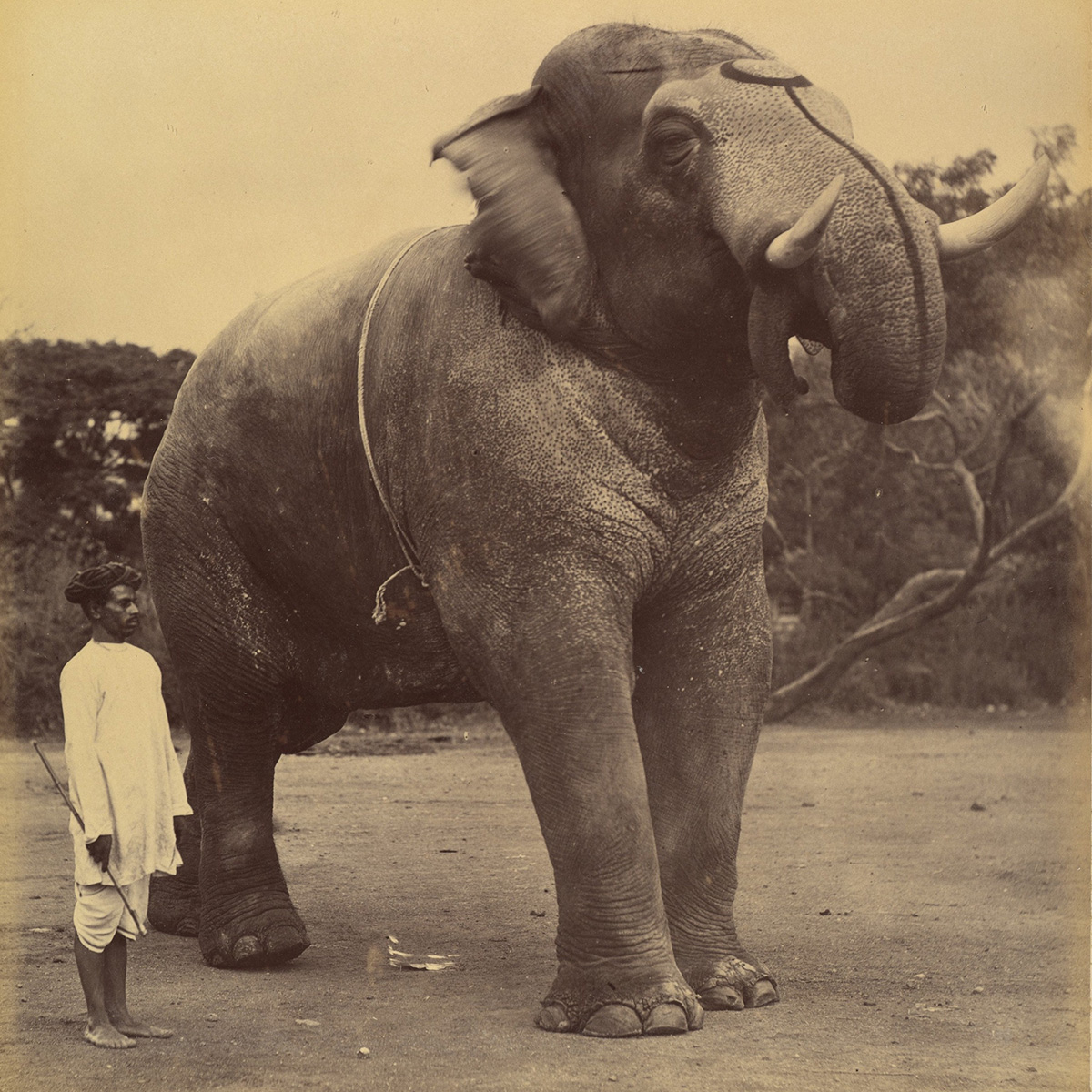 Following Deen Dayal's death in 1905, the studio was taken over by his son Gyan Chand, and later his grandson Ami Chand, who dedicated himself towards the consolidation of Deen Dayal and the studio's legacy. Nevertheless, the studio dwindled over time as competition grew and royal patronage reduced. After Ami Chand's death in 1984, the family donated nearly 2,900 glass plate negatives, as well as a collection of studio registers and camera equipment, to the Indira Gandhi National Center for the Arts, New Delhi, in 1989.
Bibliography
Bala Krishnan, Usha. 2008. "Dazzling Baubles: Gems and Jewels in Princely Portraits." In Portraits in Princely India 1700-1947, edited by Rosie Llewellyn-Jones, 94–95. Mumbai: Marg Foundation.
Dewan, Deepali and Deborah Hutton. 2013. Raja Deen Dayal: Artist-photographer in 19th-century India. Ahmedabad: Mapin Publishing.
Edwards, Steve. 2017. "Photography in Colonial India." In Empire and Art, edited by Renata Dohman. Manchester University Press.
Hutton, Deborah. 2007. "Raja Deen Dayal and Sons: Photographing Hyderabad's Famine Relief Efforts." History of Photography 31 (3): 260–75. doi:10.1080/03087290701440247.
K, Bhumika. 2014. "Photographs of another India." The Hindu. https://www.thehindu.com/features/friday-review/art/photographs-of-another-india/article6180510.ece.
Llewellyn-Jones, Rosie, ed. 2008. Portraits in Princely India: 1700–1947. Mumbai: Marg Foundation.
Pillai, Manu S. 2018. "Raja Deen Dayal, India's 'bold warrior of photography'." Mint Lounge. https://www.livemint.com/Leisure/Rt3IkM6JZrwfw8v6EkIfjK/Raja-Deen-Dayal-Indias-bold-warrior-of-photography.html.