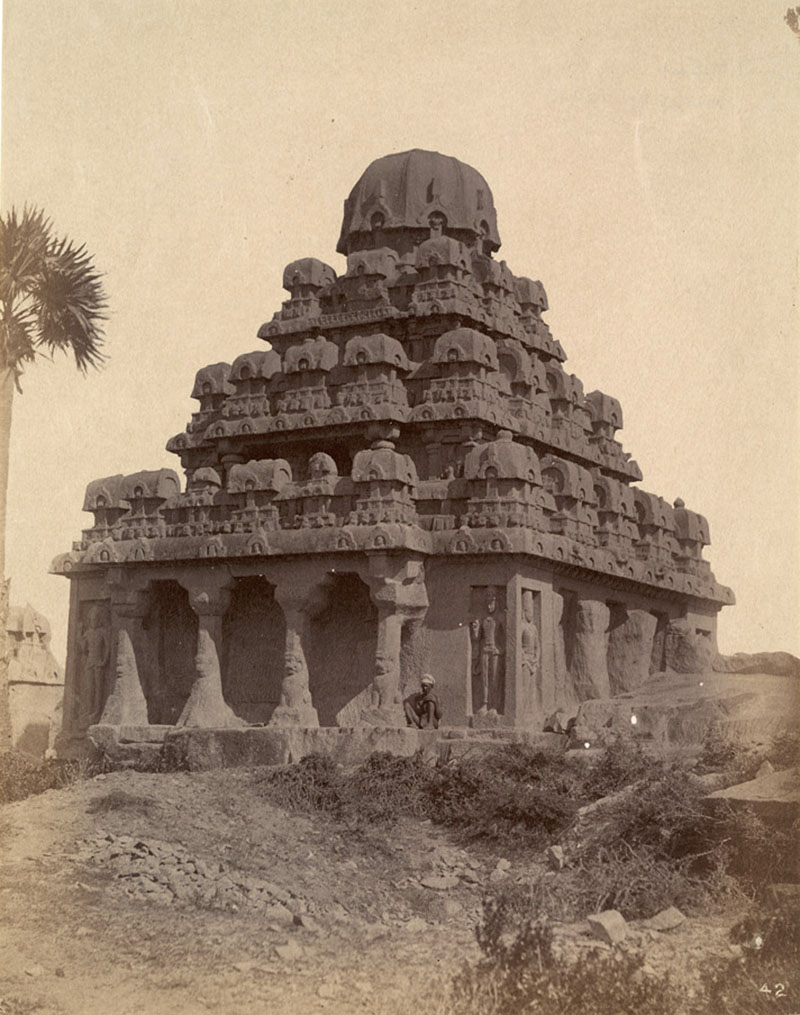 General View from the South-West of the Dharmaraja Ratha, Mamallapuram; Alexander Rea; c. 1885; Photographic print; British Library
The tallest shrine in the Pancha Ratha complex at Mamallapuram, the Dharmaraja Ratha is a three storeyed structure, positioned at the south of the group facing westwards. It is 8.7 metres long, 8.1 metres wide and 10.6 metres tall, with an octagonal shikara at the top decorated with kutas, shalas and chandrashalas.
The Dharmaraja Ratha also has the tallest lower storey of the entire cluster, with colonnades on each side featuring slender pillars with yali bases. While the upper storeys appear finished on the outside, their insides remain unexcavated and were probably abandoned after a few attempts at carving cells in the third storey. Despite having several wall carvings of deities such as Brahma, Vishnu (as Narasimha) and other figures, this ratha mainly features Shaivite iconography, especially Ardhanarishvara.
The sculptural plan of this structure is marked by two unique features. The first is a carved figure identified with the Pallava king Narasimhavarman I on the southern wall. He is represented as a deity with a stiff frontal pose and no inflexions in his body, in contrast to the more relaxed depictions of royalty typical of Pallava art. The second unique feature is a Somaskanda panel on the third storey of the structure, which depicts Shiva, Parvati as Uma and their son Skanda (Kartikeya). This is one of the earliest Somaskanda images known to scholars and is also a recurring icon in Pallava art, believed to be a metaphor for the royal family. Some scholars have argued that the Dharmaraja Ratha is an early form of a Pallipadai or sepulchral temple, which would become much more commonplace in the region in subsequent centuries.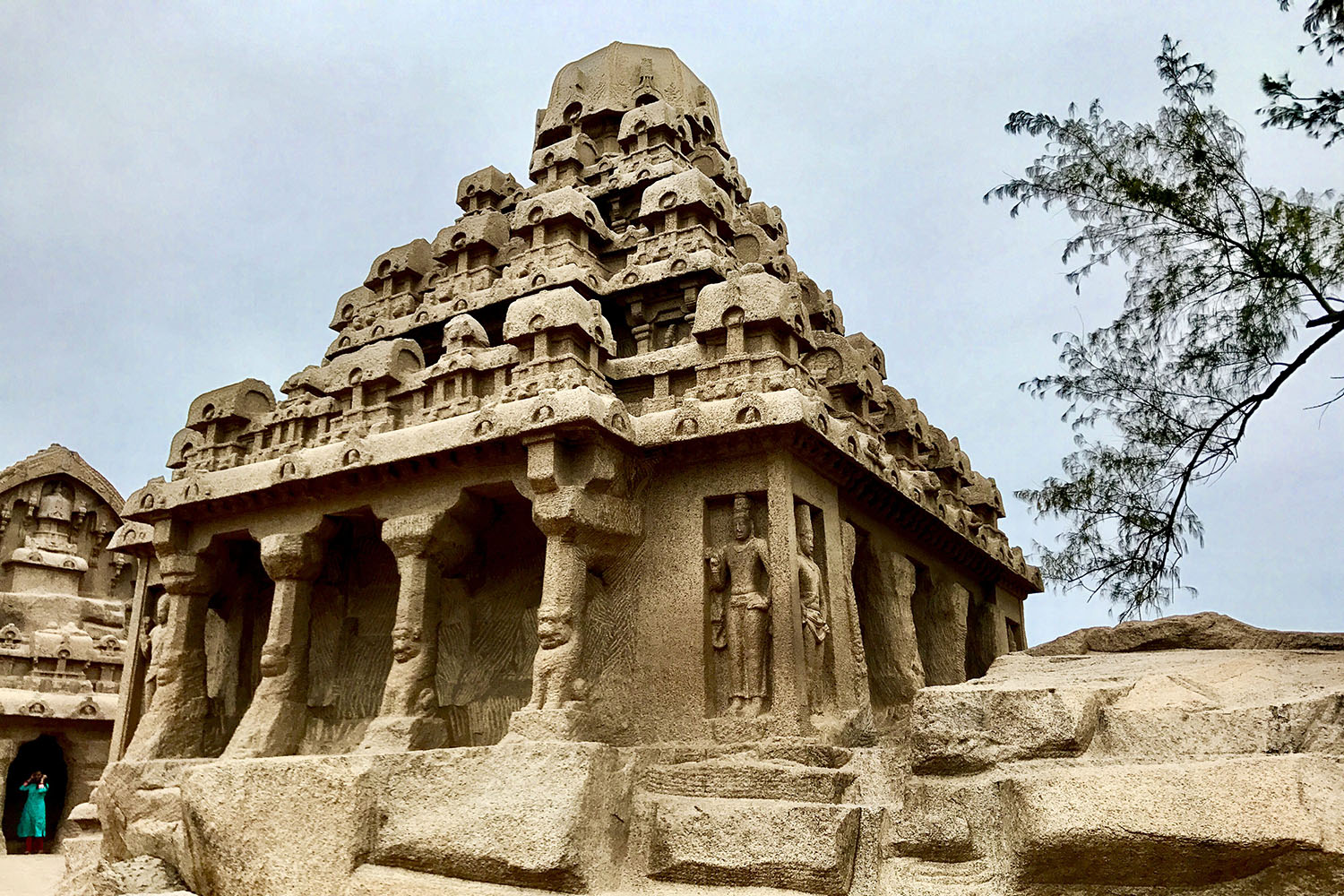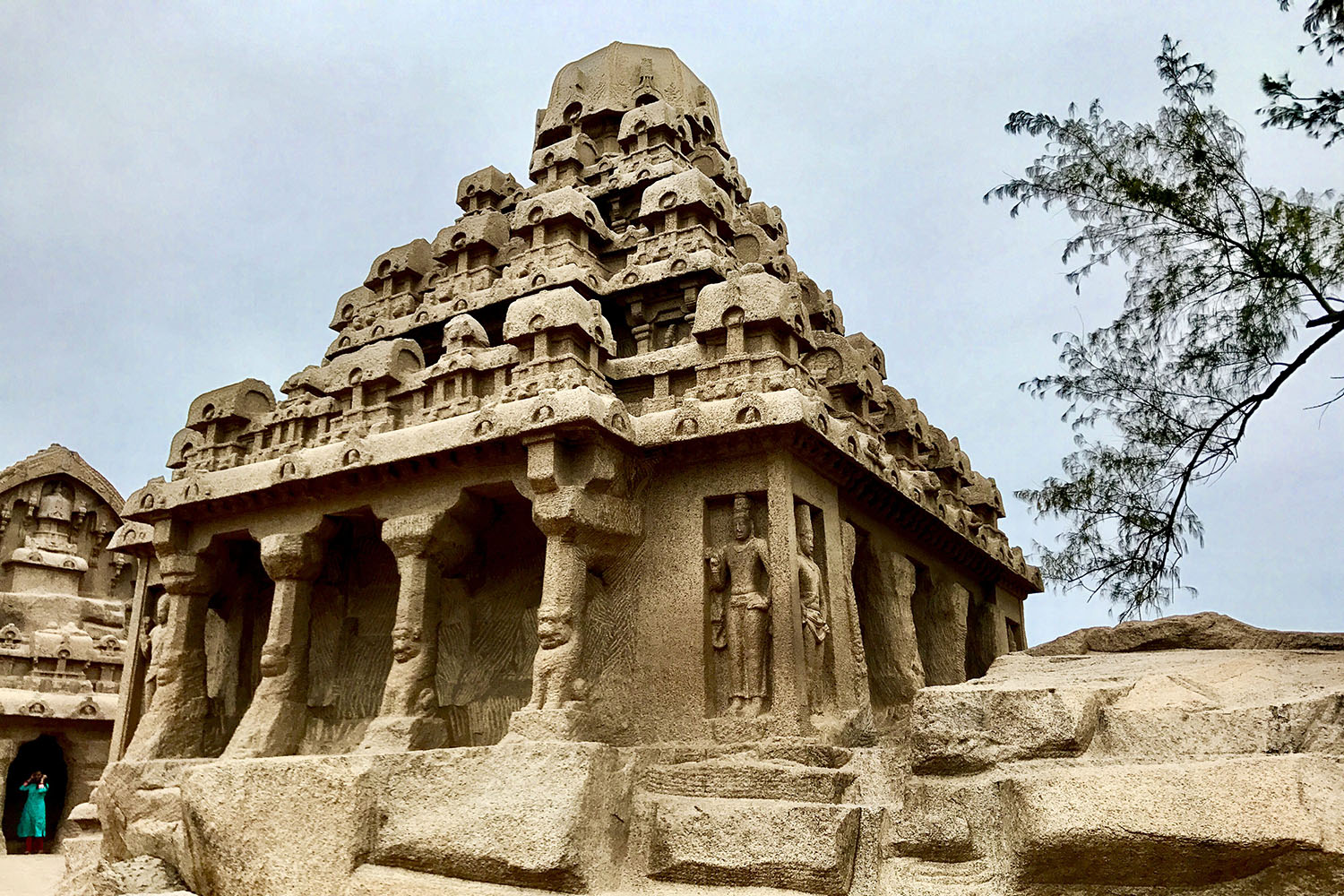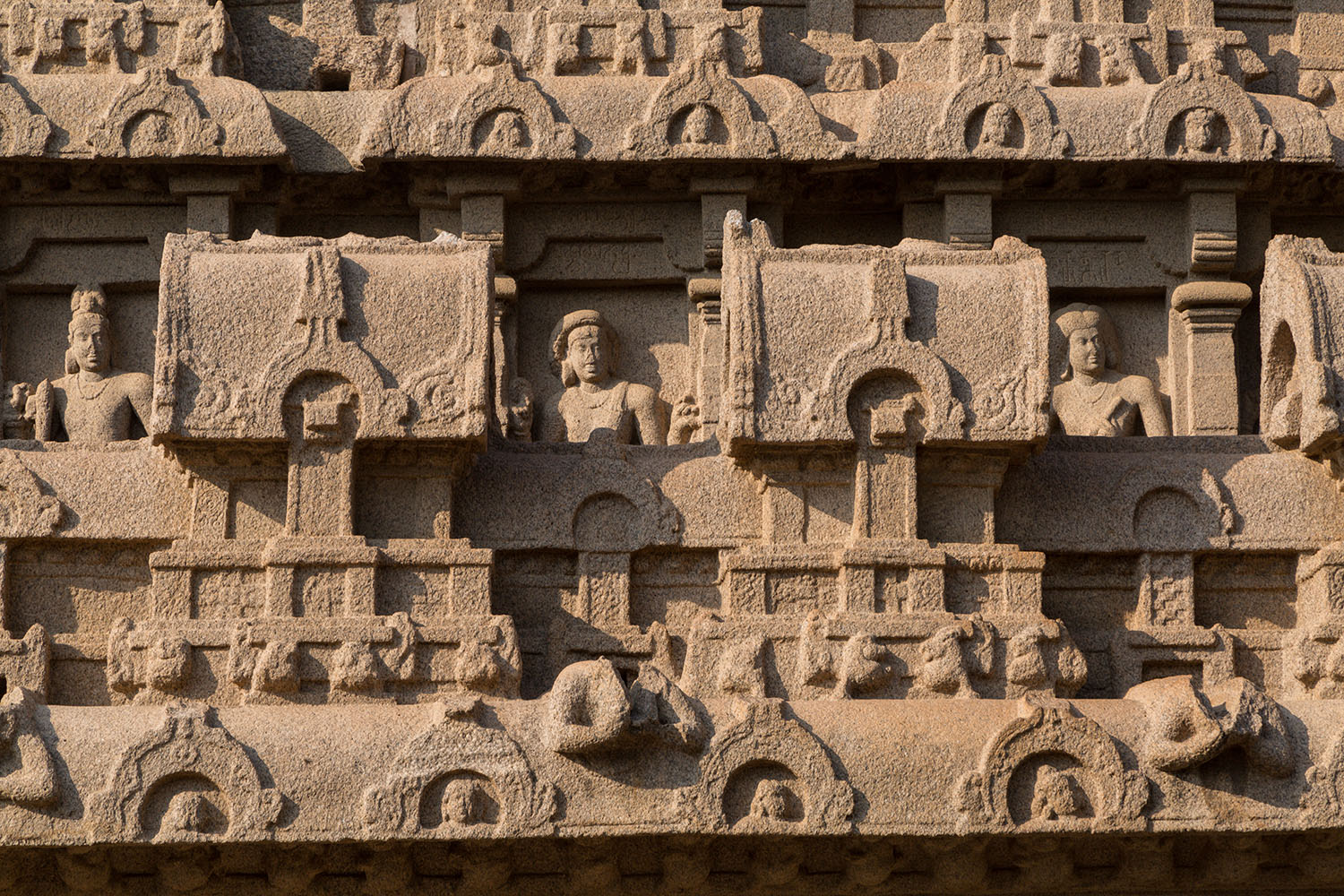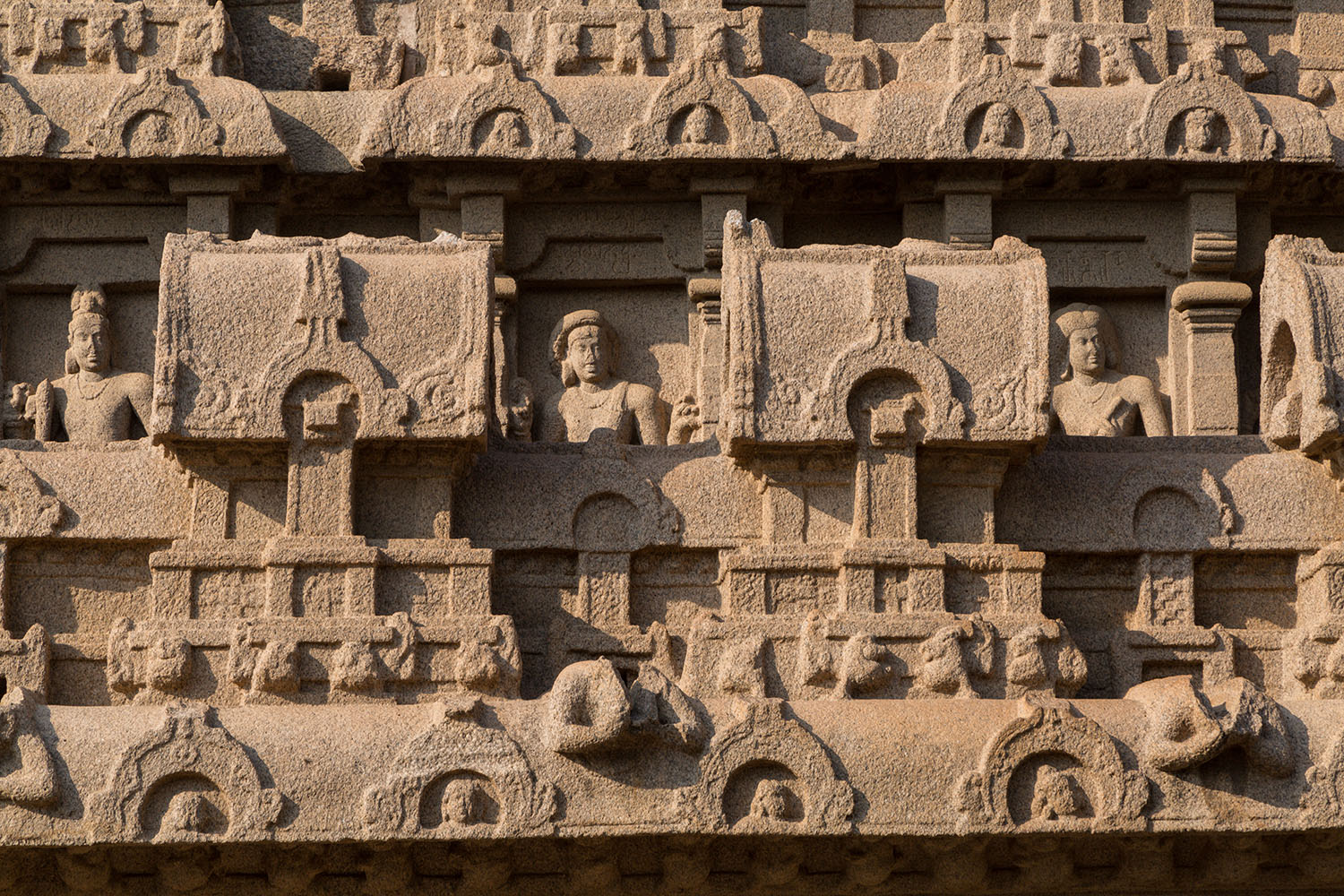 Though the structure is today named after the Pandava Yudhishthira from the Mahabharata epic, there is no evidence from its original construction attesting to this.
Bibliography
Our website is currently undergoing maintenance and re-design, due to which we have had to take down some of our bibliographies. While these will be re-published shortly, you can request references for specific articles by writing to hellomapacademy@map-india.org.