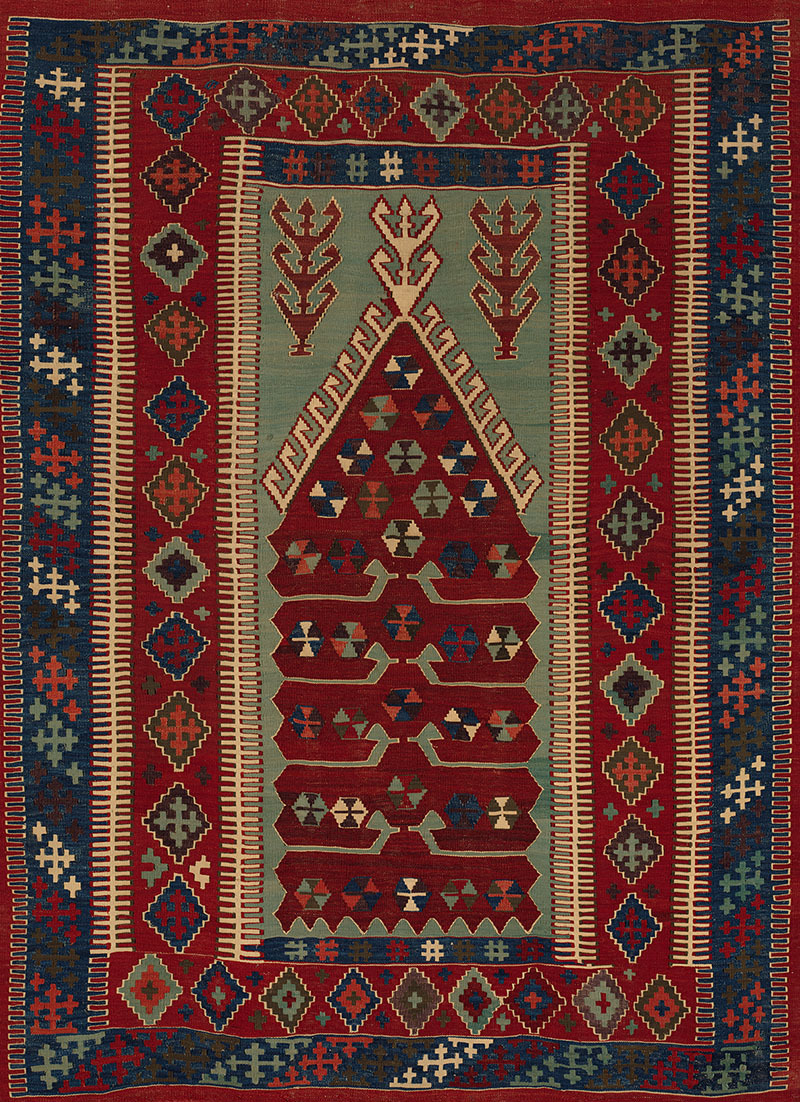 Carpet (Kilim); Turkey, Anatolia; Late 19th-early 20th century; Tapestry weave, wool and cotton; 197 x 137.2 cm; Cleveland Museum of Art
Flatweave, pileless rugs usually made of wool, kilims are produced in Iran, Turkey, Central Asia and Afghanistan, with less expensive replicas produced in Agra and Lahore. Most kilims feature geometric and floral patterns as well as additional embellishments such as beading.
The roots of the craft can be traced to Iran and Turan. It was introduced to India through the imperial carpet-weaving workshops of the Mughal Empire and flourished under the reign of emperor Akbar, who set up royal workshops in his palace in Agra as well as carpet-weaving centres in Agra, Delhi and Lahore. The carpets produced in these regions featured designs inspired by traditional Persian motifs and patterns.
Most kilim designs are created by interweaving differently coloured warp and weft yarns using the slit weave technique. The slit is created by the gap between two patches of colours. Unlike the evenly spaced warp and weft of plain weaves, the tapestry weaves used in kilims feature spaced-out warps, over which the weft is densely packed to create weft-facing weaves that carry a pattern. The diagonal patterns and vertical slits strengthen the weaving as well as the overall structure of the rug and create bold and sharp designs. This also allows for reversible kilims featuring similar patterns on both sides.
Kilims also use cotton, silk and animal hair (goat, horse or camel) in addition to wool. Whereas most kilims are made entirely of wool dyed in natural pigments drawn from plants, animals and minerals, some types alternate between using wool as the weft yarn and cotton as the warp yarn. Kilims often feature geometrical as well as floral designs depending on the weaving technique employed by the weaver; for example, the slit weave technique produces a diamond-shaped or triangular design with stepped or castellated patterns, while the somak weaving technique creates continuous, flowing patterns. Decorative beads and silver, gold and silk threads are also sometimes incorporated in the design. Most kilims carry motifs pertaining to specific beliefs and myths as well as symbols of luck, fertility and power. Traditional kilims also featured motifs drawn from the immediate surroundings of the weaver, primarily domestic items such as kettles and combs and natural imagery such as foliage.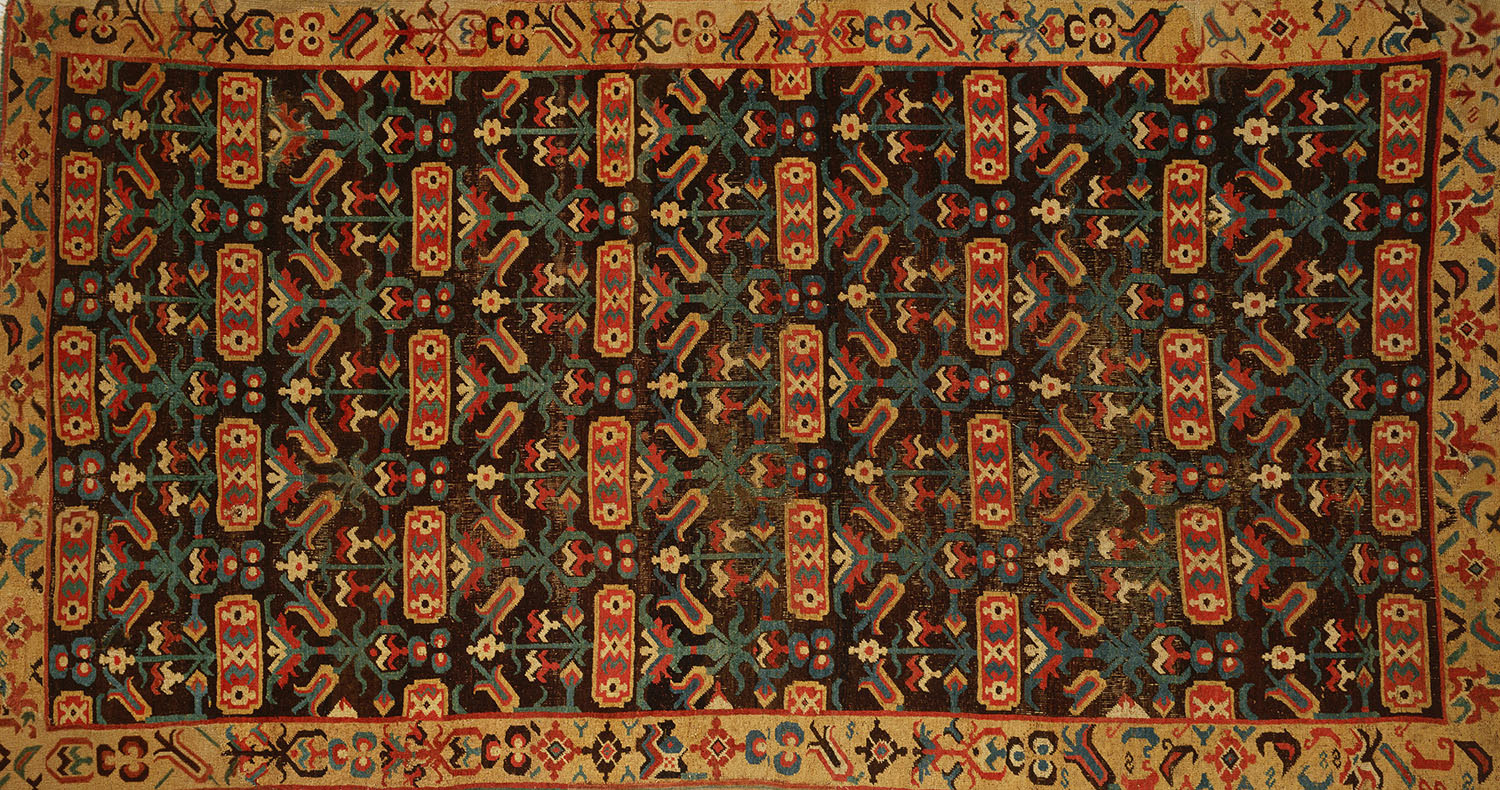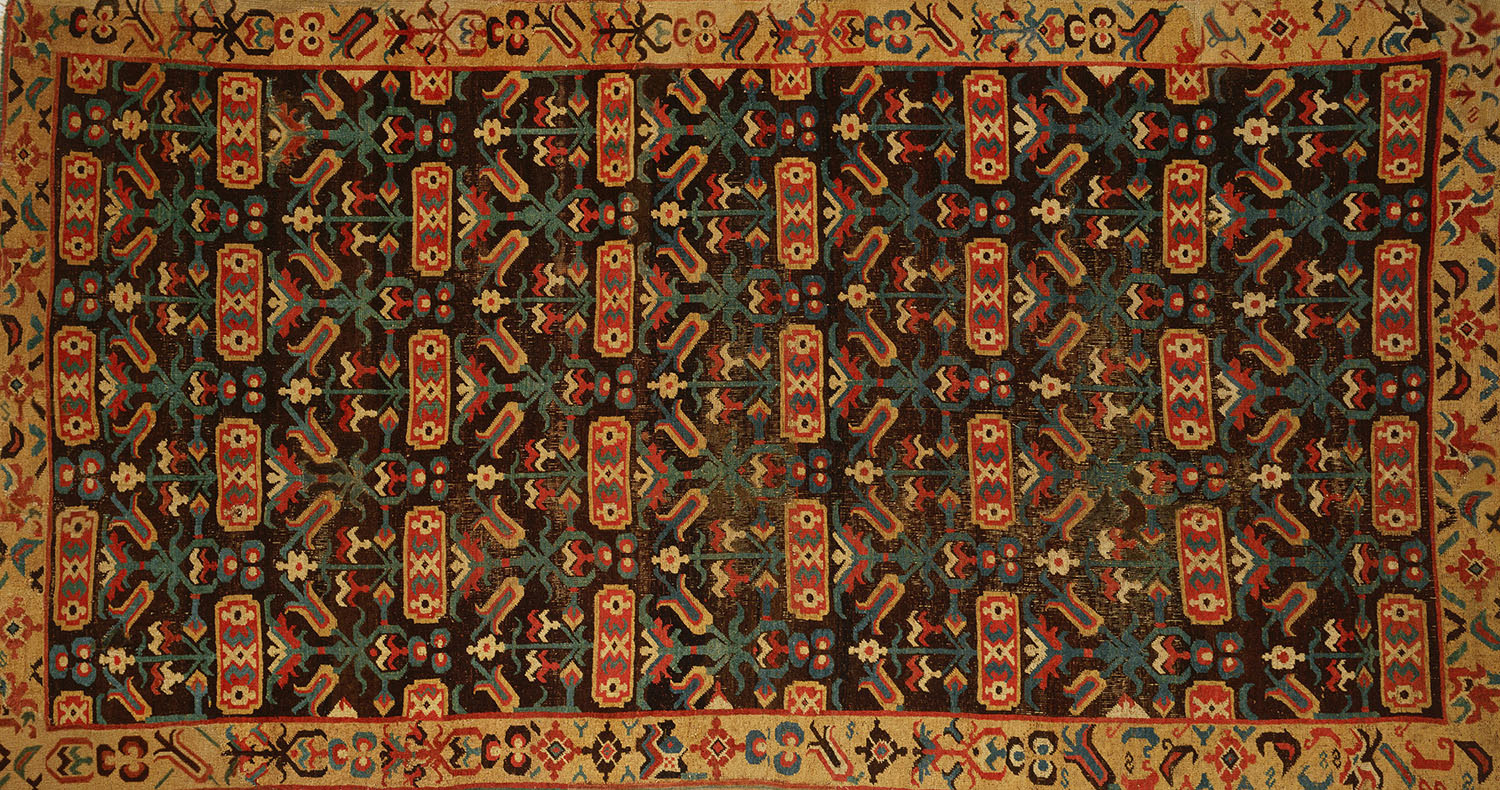 Today, kilims made with chemical and synthetic dyes are used not just as rugs and floor coverings but also as mule saddles, bags, upholstery, cushion covers and wall hangings. Antique kilims are held in the collections of numerous museums and galleries, including the Textile Museum, Washington DC; the Metropolitan Museum of Art, New York; the Museum of Turkish and Islamic Arts, Istanbul; and Sotheby's, London.
Bibliography
Our website is currently undergoing maintenance and re-design, due to which we have had to take down some of our bibliographies. While these will be re-published shortly, you can request references for specific articles by writing to hellomapacademy@map-india.org.