ARTICLE
Machilipatnam Block Prints
A form of kalamkari from southern India, where designs are printed, instead of being drawn using a kalam (pen) are known as Machilipatnam block prints. These prints are presently limited to the town of Pedana, near Machilipatnam, Andhra Pradesh. As a trade textile it was known by several names: chintz by the English, sitz by the Dutch and pintado by the Portuguese. Locally, it is also known as addakam (dyeing) and Pedana kalamkari.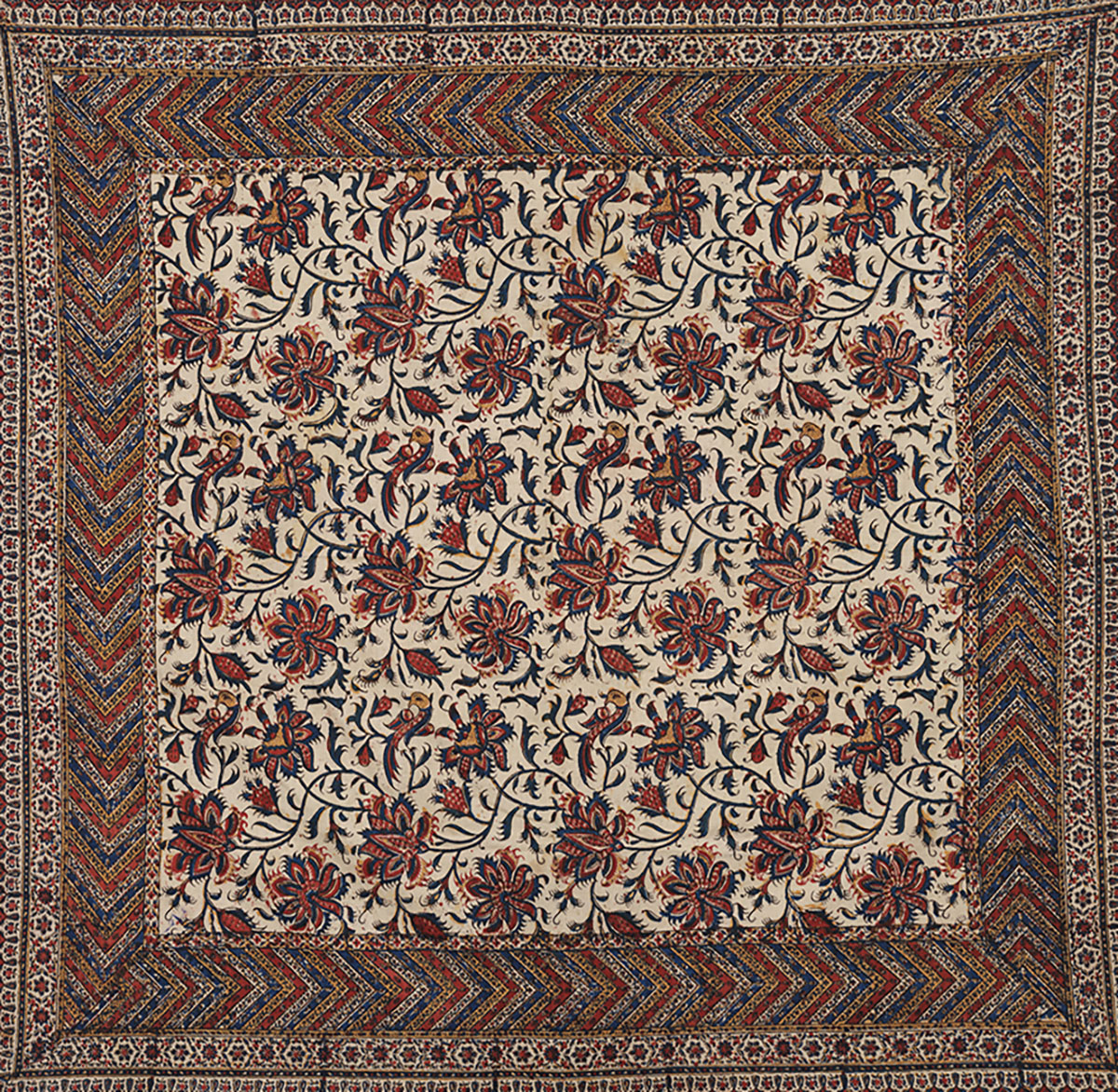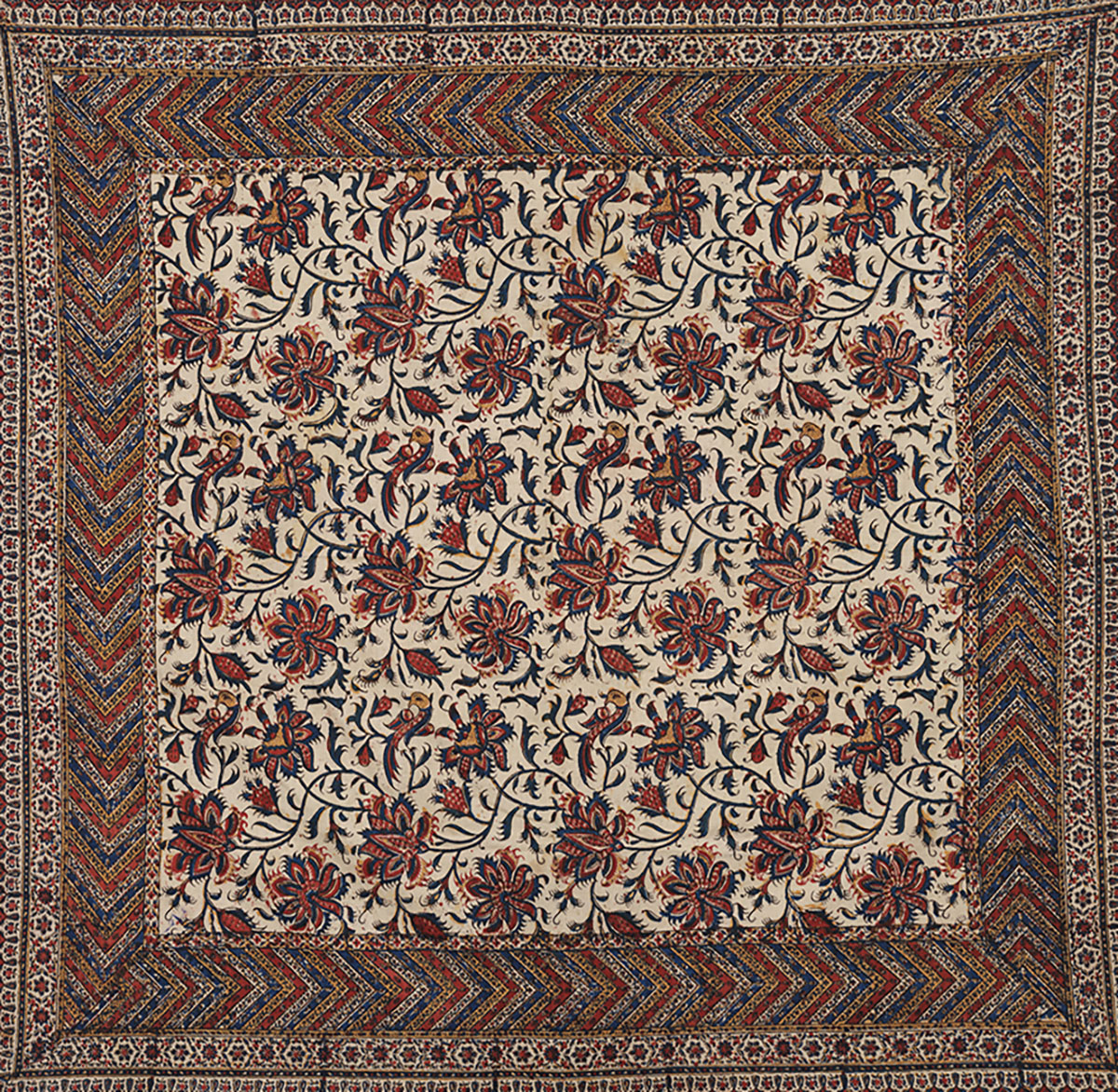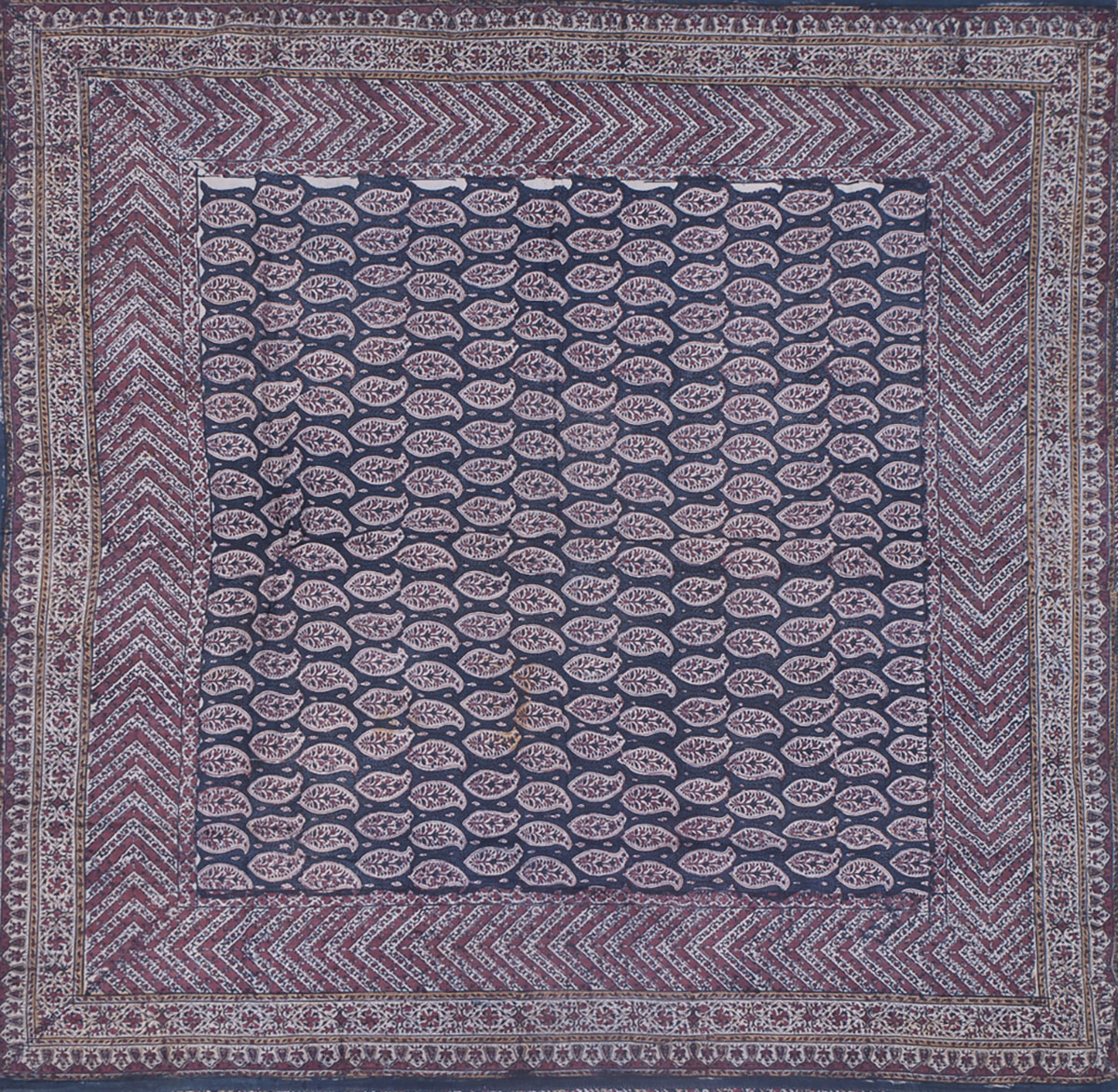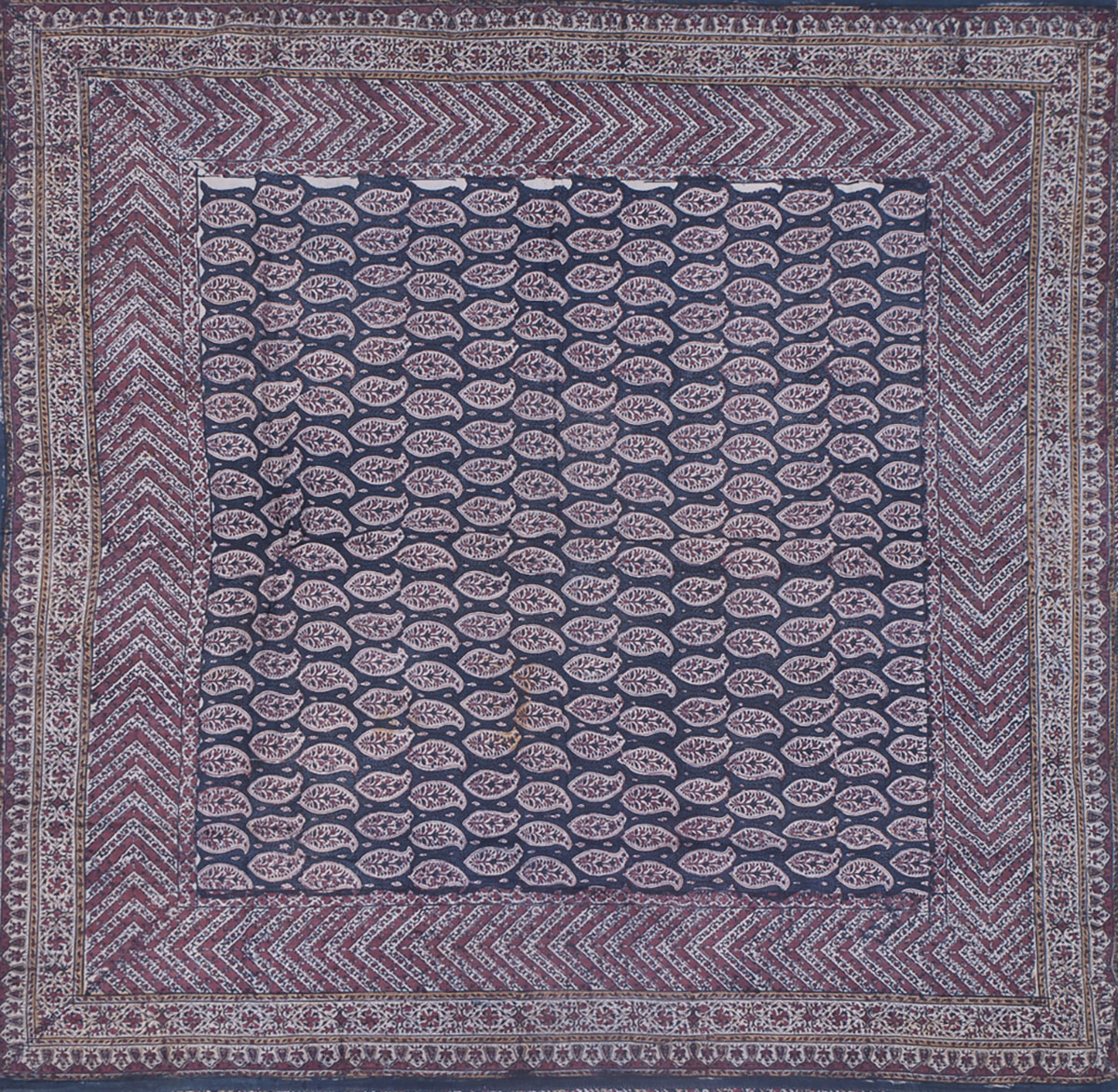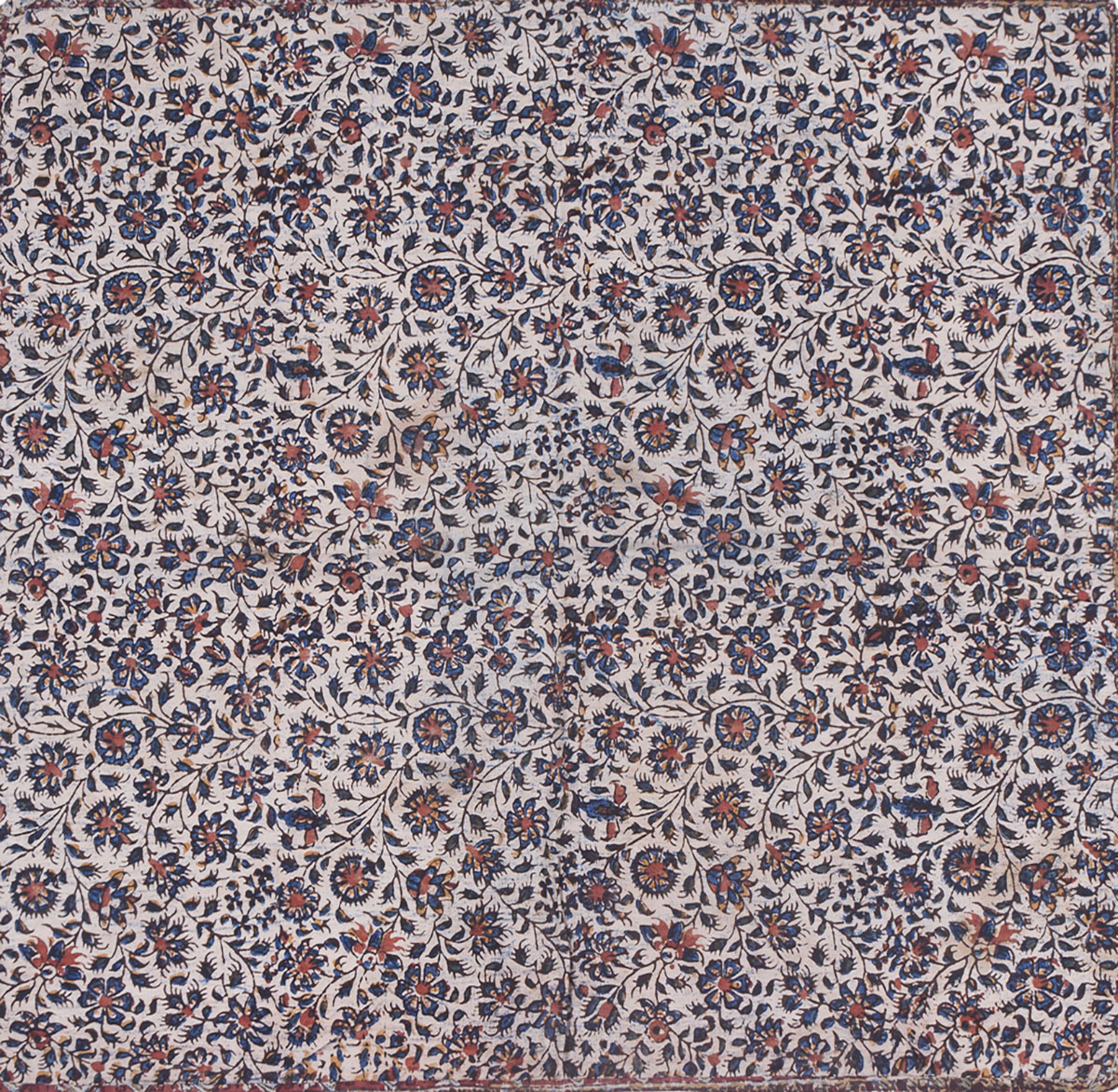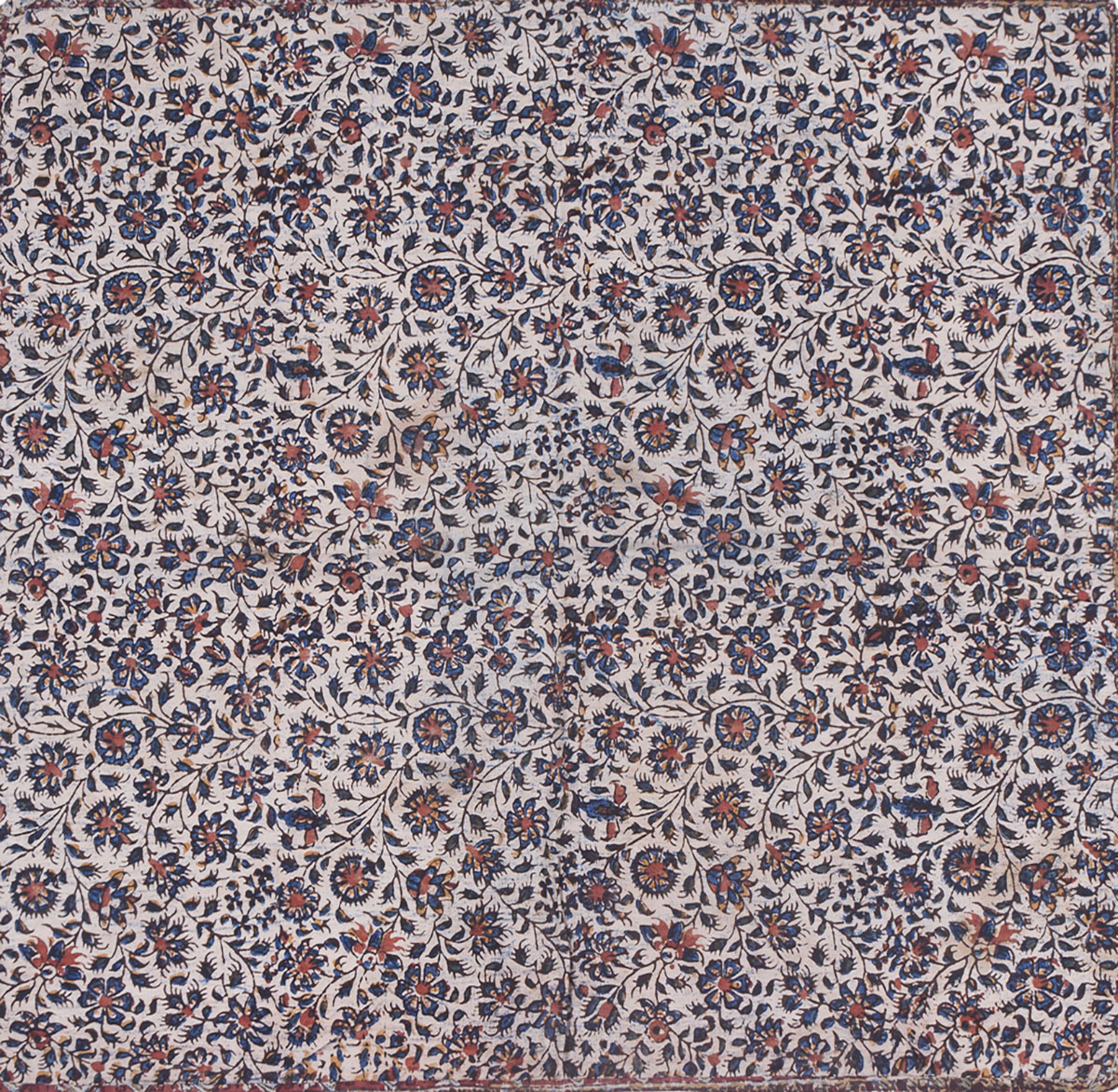 The blocks are traditionally carved out of teakwood. The dyes are procured from minerals, leaves, flowers and barks of local trees. The colour red, a distinct presence in kalamkari, is made from a solution of alum and tamarind seed powder; the colour black comes from iron ore; violet is derived from indigo; and shades of yellow, such as mustard and lemon, are derived from varying mixes of turmeric and harad (myrobalan). The fabric is soaked in water for three days to remove starch from it. It is treated with buffalo's milk and harad, then rinsed and dried for the first stage of printing. The edges of the carved block are pressed onto the cloth, beginning first with outlines and then filling in colour. If the design is supposed to be polychromatic, the red and black portions are printed first, after which the fabric is rinsed and dried to be prepared for a second round of printing. Once printing is finished, the fabric is boiled in a bath with dyes, creating varying combinations of colour. The fabric is rinsed and dried and after another stage of printing with natural dyes the cycle of rinsing and drying is repeated.
In the Machilipatnam style, the outline drawing is carved on wooden blocks which are then used to print on fabrics. Unlike handpainted kalamkari, which was a smaller setup concentrated as an inter-generational craft, Machilipatnam print production is carried out in karkhanas (commercial workshops) where block making, washing and printing takes place simultaneously. Srikalahasti, the major centre where kalamkari developed, provided patronage to it through religious functions. Machilipatnam, on the other hand, was an important port city from the medieval period and a bustling trade centre. Due to the textile trade and varying influences of Persian, Arab and European traders, the motifs and designs of Machilipatnam block printed fabric were cross-cultural. Textiles were mass-produced in the karkhanas for trade, leading to a prioritisation of decorative function over the narrative function as was done in Srikalahasti kalamkari. Common patterns include geometric formation, floral patterns, twining creepers, animal figures and ornamental arches and niches.
During British rule, Machilipatnam block printing was used to produce textiles for garments as well as for furnishing. While locally it was used for prayer mats, tents and canopies, the European market used it for clothing and bedspreads that were known as palampores. Presently, the craft faces difficult competition from techniques of mechanical printing and digital design. One of the few remaining craftspeople, Pitchuka Srinivas has established a small kalamkari museum for the tradition in the town. The production of kalamkari has been extended to markets of home linens, garments as well as souvenirs and it enjoys a great popularity in the west, where it is routinely exported. Pedana kalamkari received a Geographical Indications (GI) tag in 2013.
Bibliography
Our website is currently undergoing maintenance and re-design, due to which we have had to take down some of our bibliographies. While these will be re-published shortly, you can request references for specific articles by writing to hellomapacademy@map-india.org.