A bed cover made with hand-painted or woodblock-printed chintz, palampore is derived from the Persian word palangposh, meaning "bed cover." Palampores were one of the trade textiles exported by the British and Dutch East India Companies from India to Europe and remained popular throughout the eighteenth century along with boteh, calico and crewel embroidery and were a significant part of the English home interiors. They eventually gave way to mass-produced, cheaper adaptations of chintz palampore made by English manufacturers.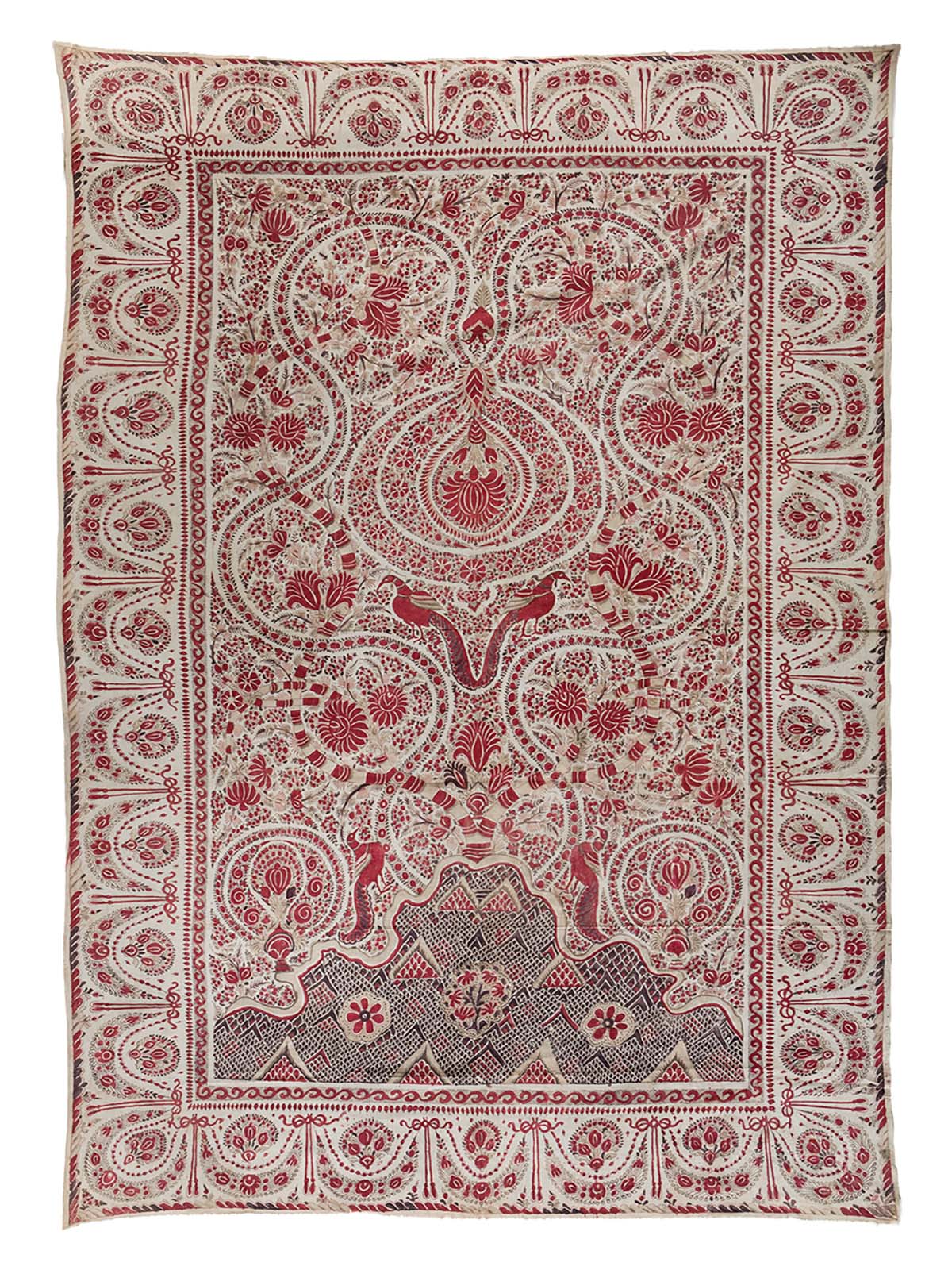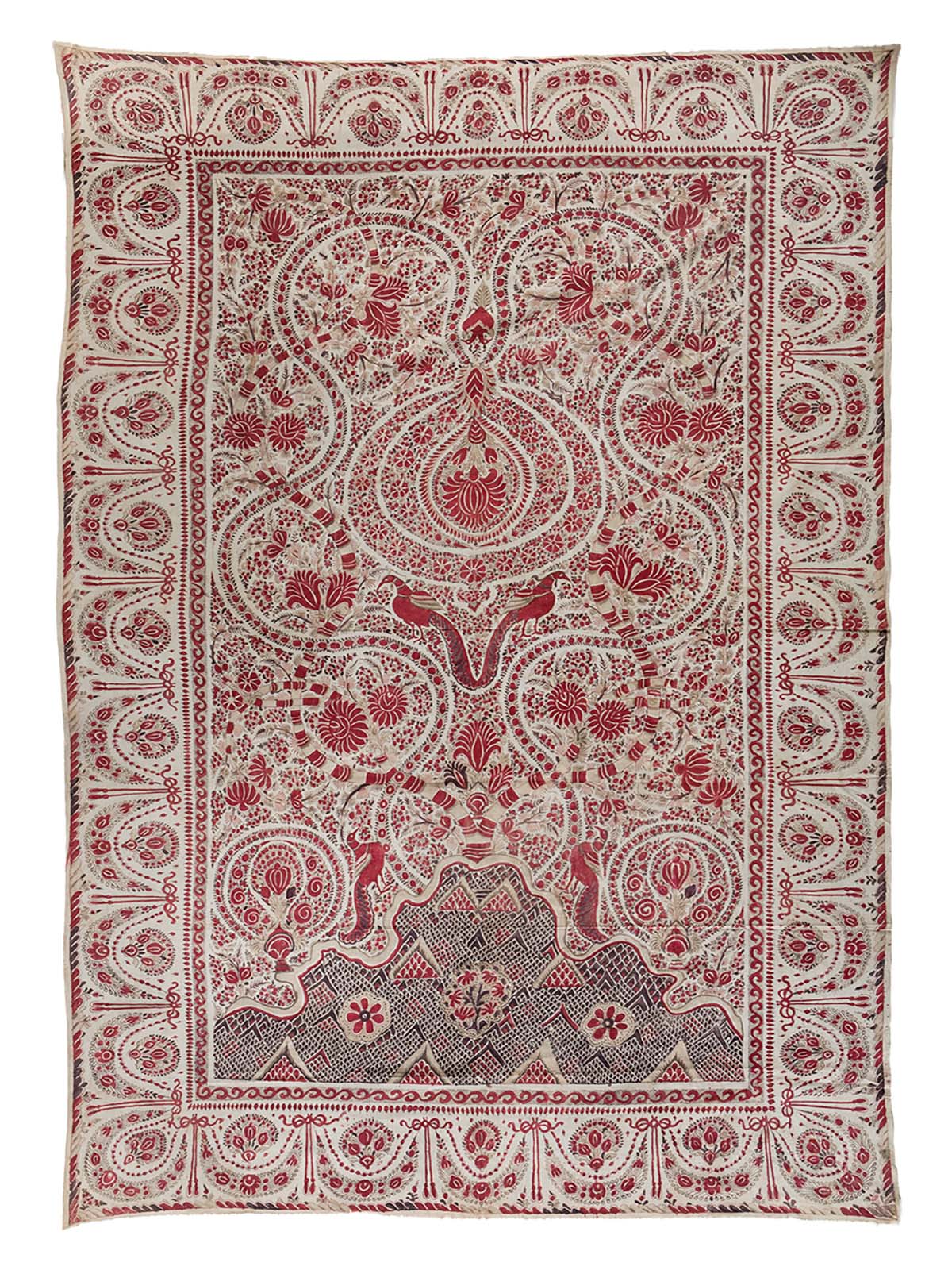 Made with a single off-white chintz panel that is hemmed around the edges, traditional palampores were decorated using the kalamkari technique. The fabric was dyed with finely ground myrobalan nut powder and buffalo milk, which helps the fabric absorb the metallic mordant and adopt a permanent black colour from the iron mordant. Milk fat prevents the dye from spreading during printing, resulting in a pale yellow cloth. The detailed design was then pricked and transferred onto the fabric using charcoal powder. The palampores were then dyed with natural dyes of different colours, mordants and resist-dye techniques. Palampores were generally made near water bodies to facilitate the several rounds of washing and rinsing that were required before the cloth was sun-dried. Several families from weaving communities were involved in the various stages of production, with each palampore taking upto two months to be completed. Important manufacturing clusters included Gujarat, Golconda, the Coromandel Coast and Madras (now Chennai).
Palampores carried a central motif, such as the tree of life, and floral borders. The central motifs could be elaborate, as well as feature an "exotic" array of flora and fauna. Palampores were made according to the sizes of beds in English households. At times, they were also hung on the walls like tapestry. Palampores were also traded in South Asia, where they were showcased prominently during religious ceremonies.
Today, palampores are part of the collections of the Victoria and Albert Museum (V&A), London; the Royal Ontario Museum; Rijksmuseum, Amsterdam; the Metropolitan Museum of Art, New York City; Dallas Museum of Art; Los Angeles Museum of Art; and the National Gallery of Australia.
Bibliography
Our website is currently undergoing maintenance and re-design, due to which we have had to take down some of our bibliographies. While these will be re-published shortly, you can request references for specific articles by writing to hellomapacademy@map-india.org.