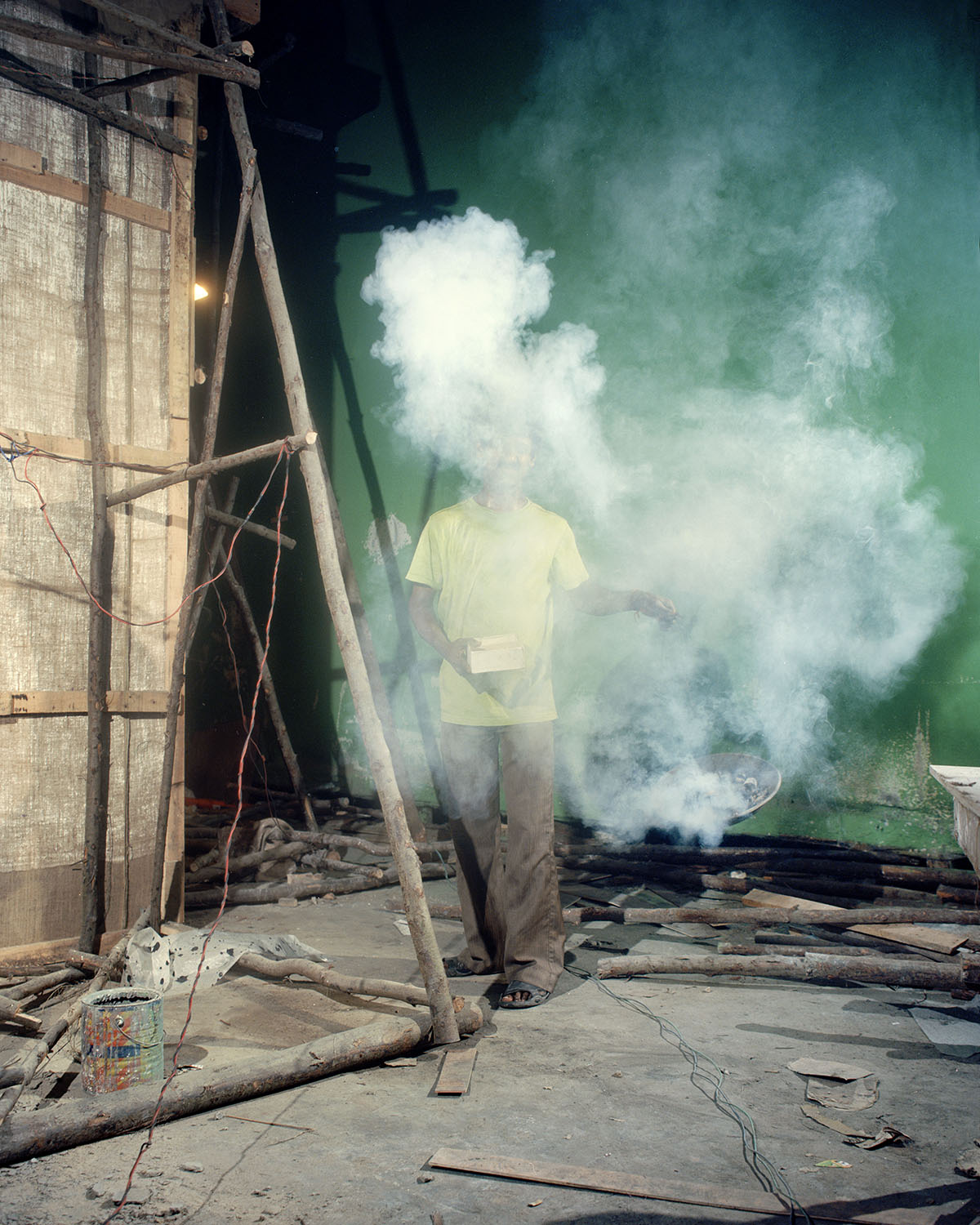 Paradise Lost and Regained.; Max Pinckers; c. 2012; Pigment prints; 81.3 × 71.1 cm; Max Pinckers
A Belgian art and documentary photographer, Max Pinckers is known for using his practice to explore the blurred lines between reality and fiction, trading documentation and truthfulness in favour of deeper, more subliminal realities.
Born in Brussels, Pinckers received his BA, MFA and PhD from the Royal Academy of Fine Arts (KASK), Ghent, in 2010, 2012 and 2021 respectively. He was also a member of Magnum Photos between 2015 and 2017. Till date, Pinckers has self-published four books, two of which cover his travels in India.
The first of the two books, The Fourth Wall (2012), is set in Mumbai and explores the influence of Indian cinema on the lives of the common people. In many of these images, the subjects are posed in re-enactments of scenes from Bollywood films, either at Pinckers' prompting or of their accord. In other photographs, unreal and cinematic scenes, like clouds of coloured smoke inside a room, portraits against film set backdrops and close-ups of framed stills from movies, attempt to blur the distinction between what is real and what isn't, undermining the viewer's implicit trust in the photographic image. Many of the indoor scenes in the series are photographed in a way that makes them seem like stage sets, with three walls, a high ceiling and an invisible fourth wall in front of the camera. In some instances, a spotlight is also made deliberately visible.
Pinckers visited India again in 2014 to work on his next book, Will They Sing Like Raindrops or Leave Me Thirsty, which was commissioned by the Europalia Arts Festival and included an introduction written by art historian and curator Hans Theys. Also set in Mumbai, this series portrayed runaway couples and the friction between modern and traditional ideas of love in a conservative society where marriages continue to be arranged by families according to one's assigned gender, caste and religion, and where honour killings are common. Most of the photographs in this series are portraits of couples at popular romantic spots around the city, their heads hidden under a dupatta, or in cramped rooms where they reside. In several portraits, the reason for their families' disapproval is evident: a difference in religion (noticeable in their attire), a significant age gap or a same-sex relationship.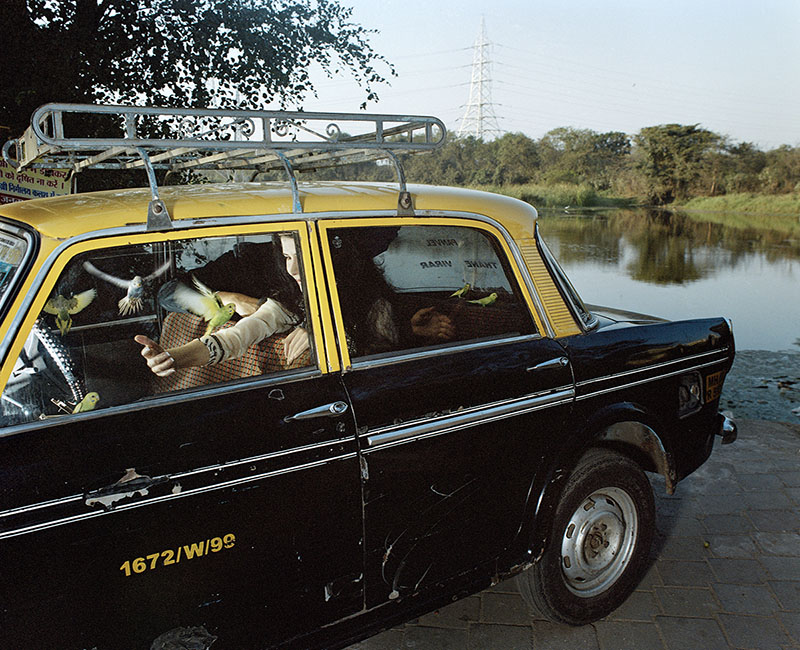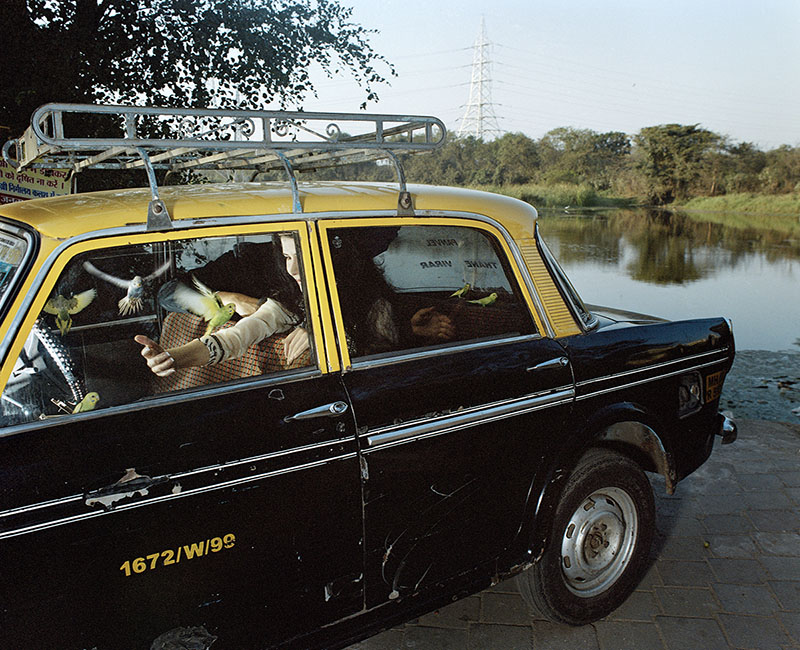 In this book, as with The Fourth Wall, it is sometimes difficult to determine which of the images are staged and why, especially since the influence of cinema also plays a crucial role in romanticising the eloping couple. Pinckers leans into this trope, photographing dramatic and culturally recognisable scenes, such as a woman's dress on fire, a spilled glass of water next to a phone or a man looking back from a moving train. A major presence in this series is the Love Commandos — a New Delhi-based group of four to five men who provide protection and shelter to couples living in fear of their families. The series, despite its playful adoption of cinematic tropes, highlights the very real dangers faced by runaway couples, which stands in contrast with the Bollywood-inspired idea of defiant love.
The Fourth Wall won The City of Levallois Photography Award in 2013. The book was also shortlisted for the Paris Photo-Aperture Foundation First PhotoBook Award and nominated for Best Photobook of the Year at the sixth International Fotobookfestival in Kassel. Pinckers also won the Photographic Museum of Humanity competition in 2014 for Will They Sing Like Raindrops or Leave Me Thirsty. Photographs from his travels in India have been part of multiple exhibitions, most notably Will They Sing Like Raindrops at the Centrale for Contemporary Art, Brussels (2015) and Picture This: Contemporary Photography and India at the Philadelphia Museum of Art (2016).
At the time of writing, Pinckers lives in Brussels and is a guest lecturer at KASK.
Bibliography
Our website is currently undergoing maintenance and re-design, due to which we have had to take down some of our bibliographies. While these will be re-published shortly, you can request references for specific articles by writing to hellomapacademy@map-india.org.