A form of enamel painting, primarily used in fine jewellery, meenakari, or minakari, is popular in Rajasthan, Uttar Pradesh and Delhi. Originally a Persian artform, meenakari was brought to India in the sixteenth century and popularised in Rajasthan, which has become an important centre for the craft, by Raja Man Singh of Amber. The word meenakari is composed of two words — mina or meena meaning "paradise" and kari meaning "work on an object". Initially, meenakari art was done on gold and later included other metals such as silver, copper, etc.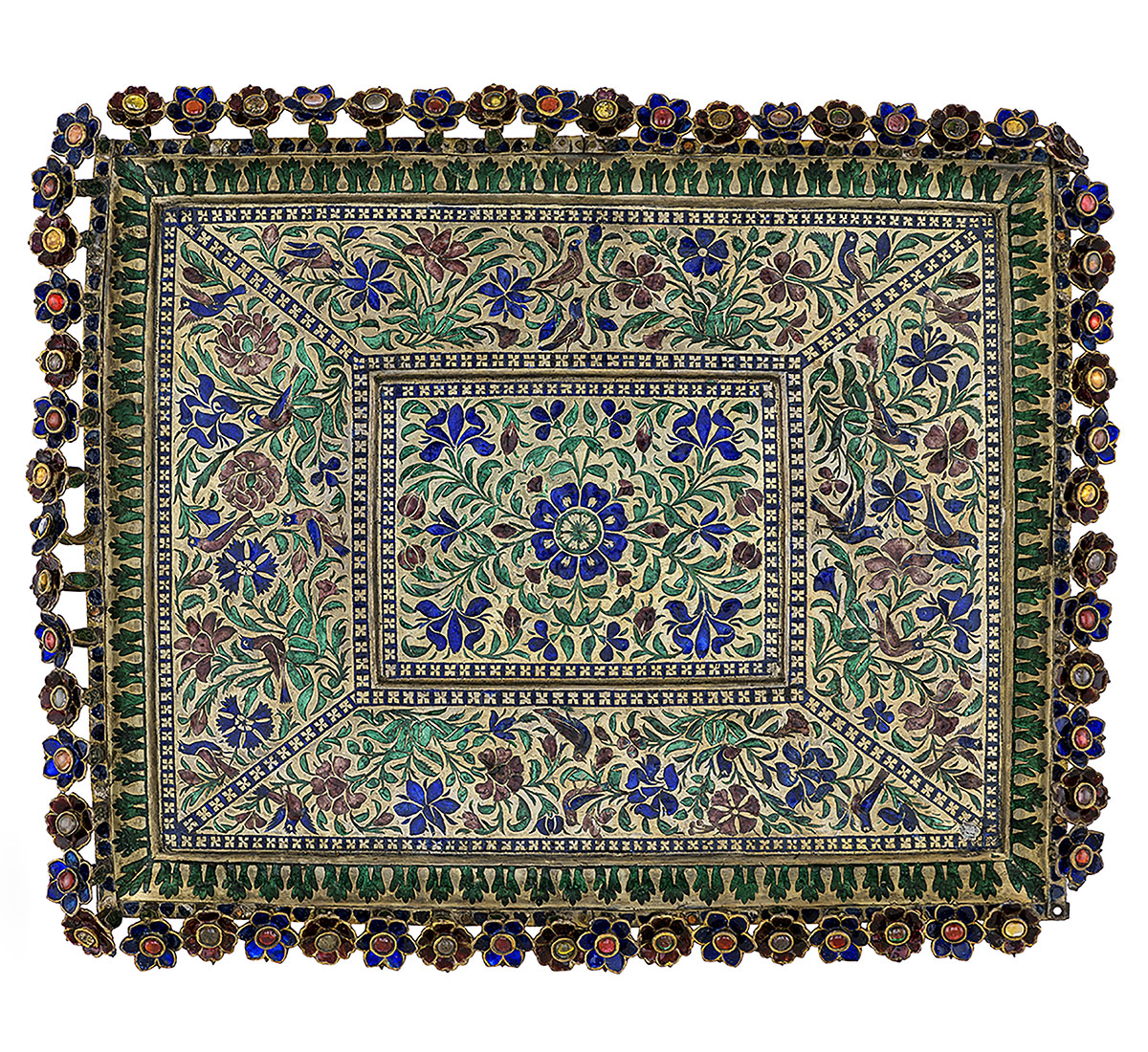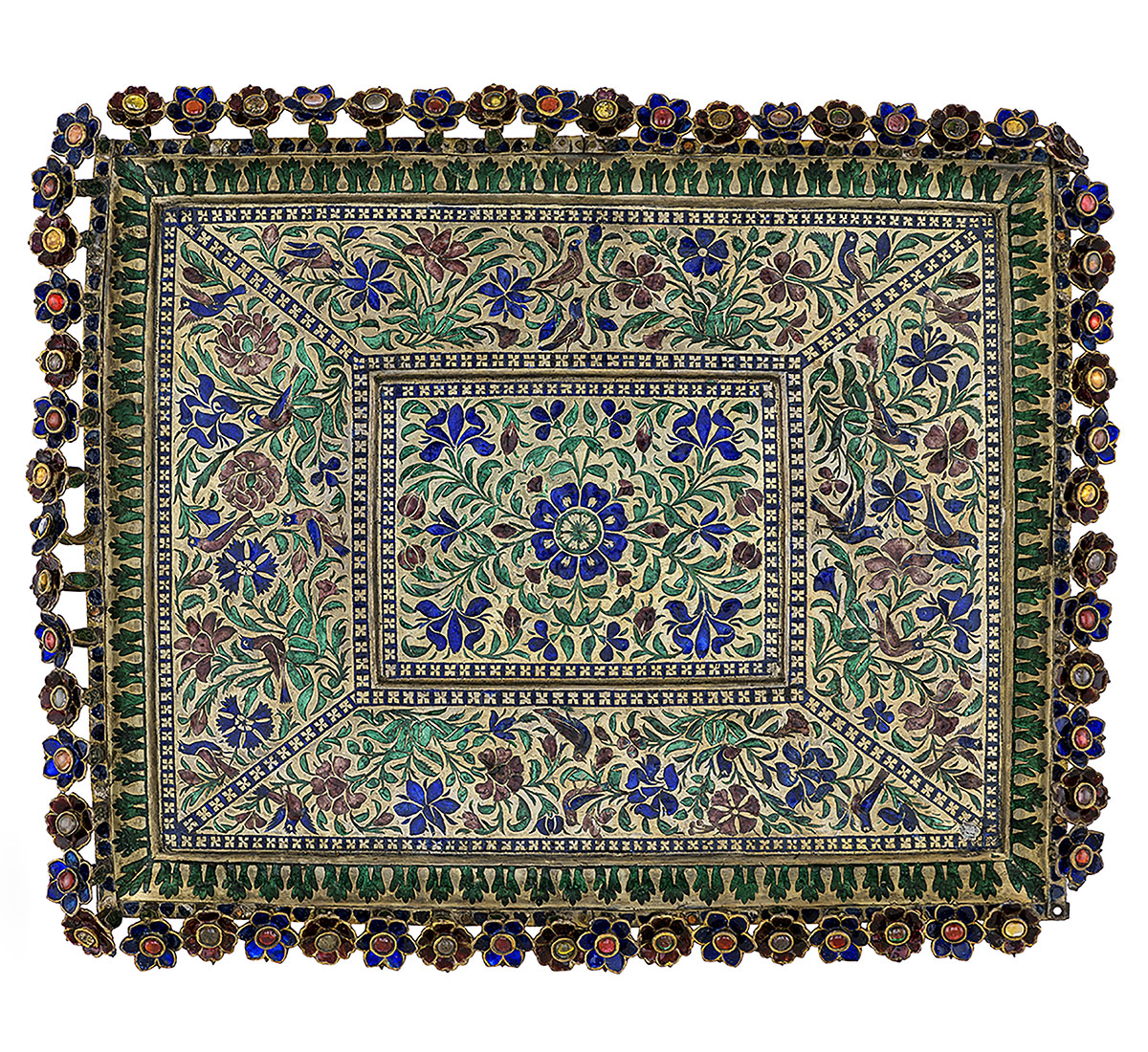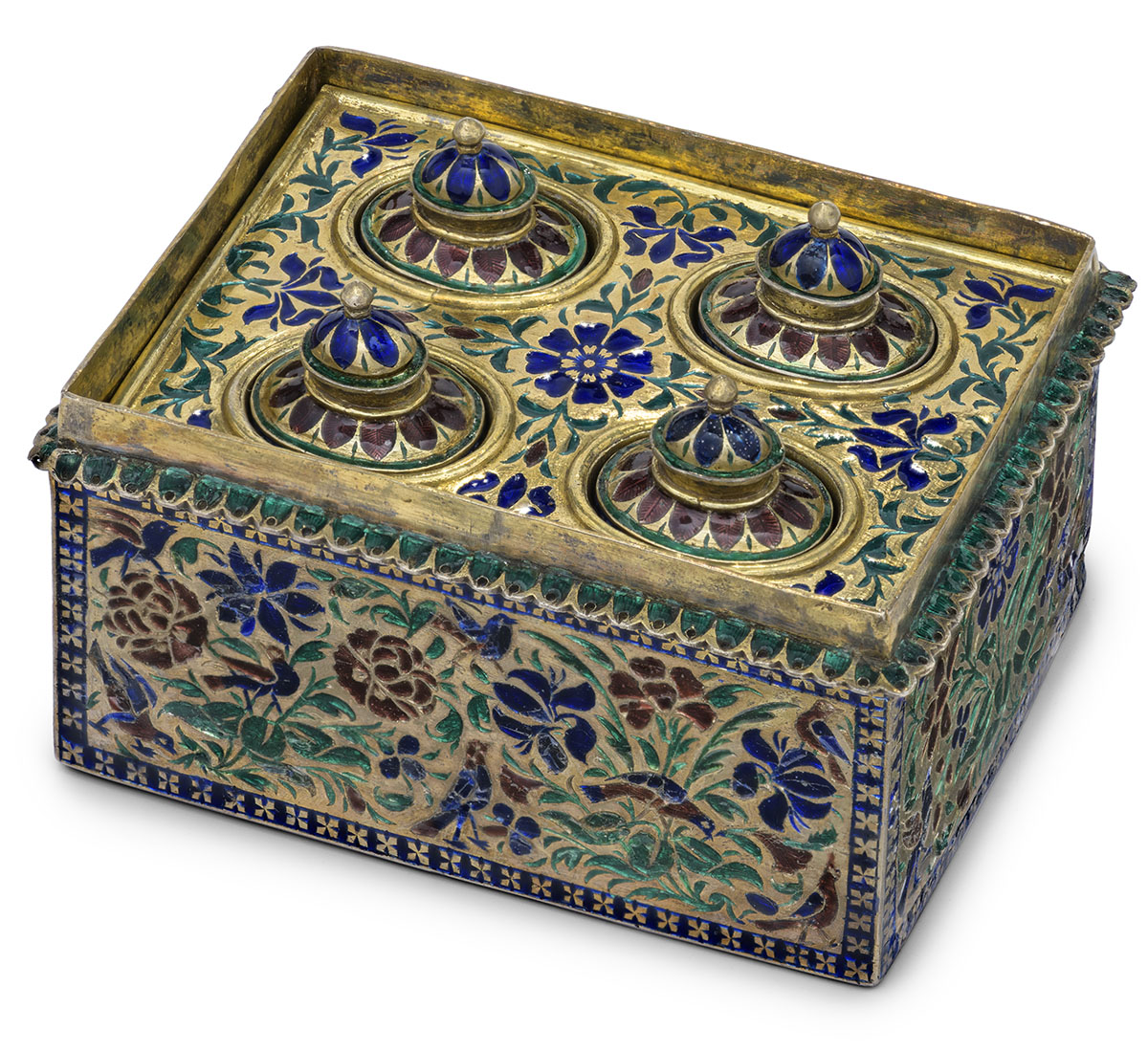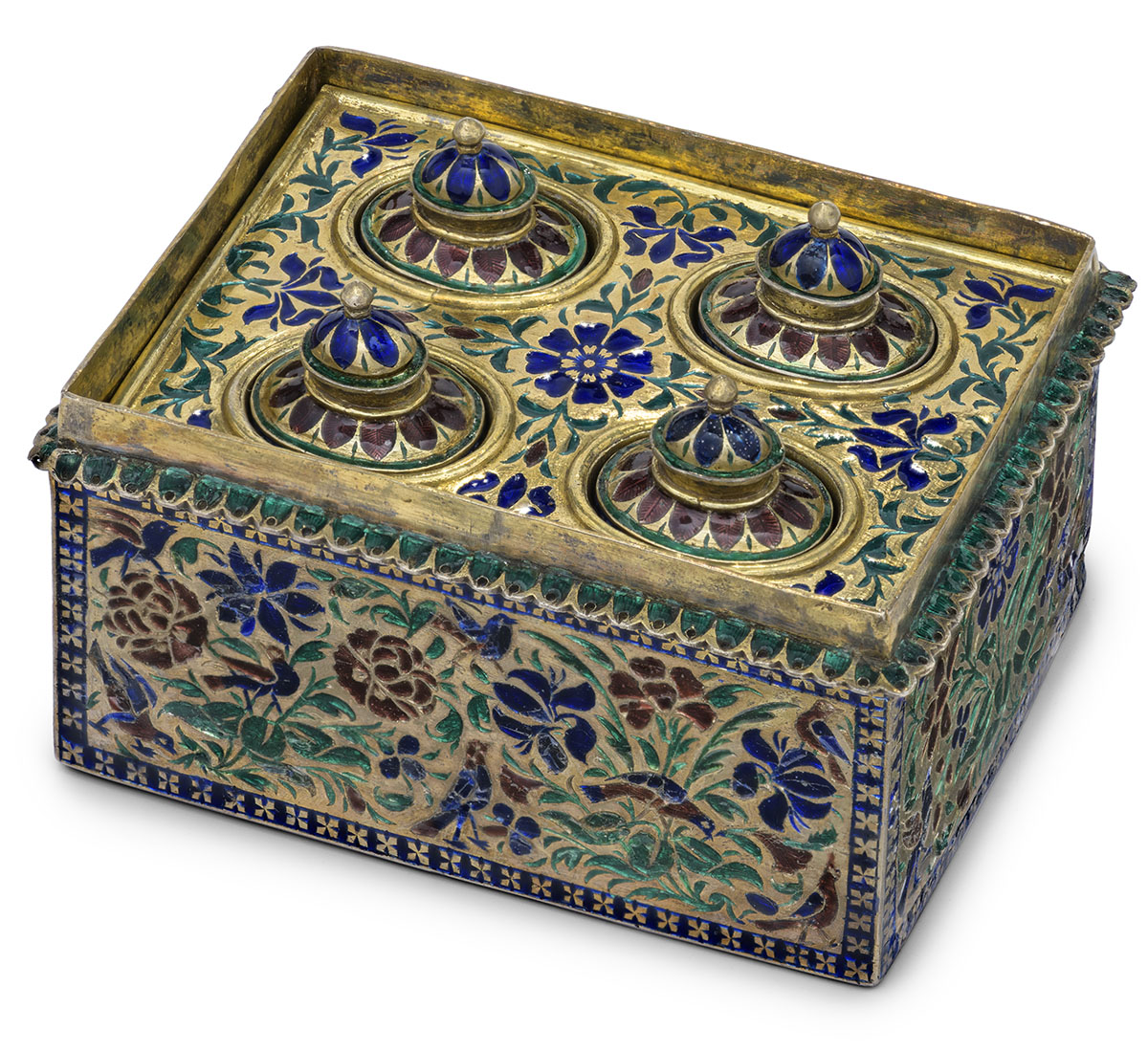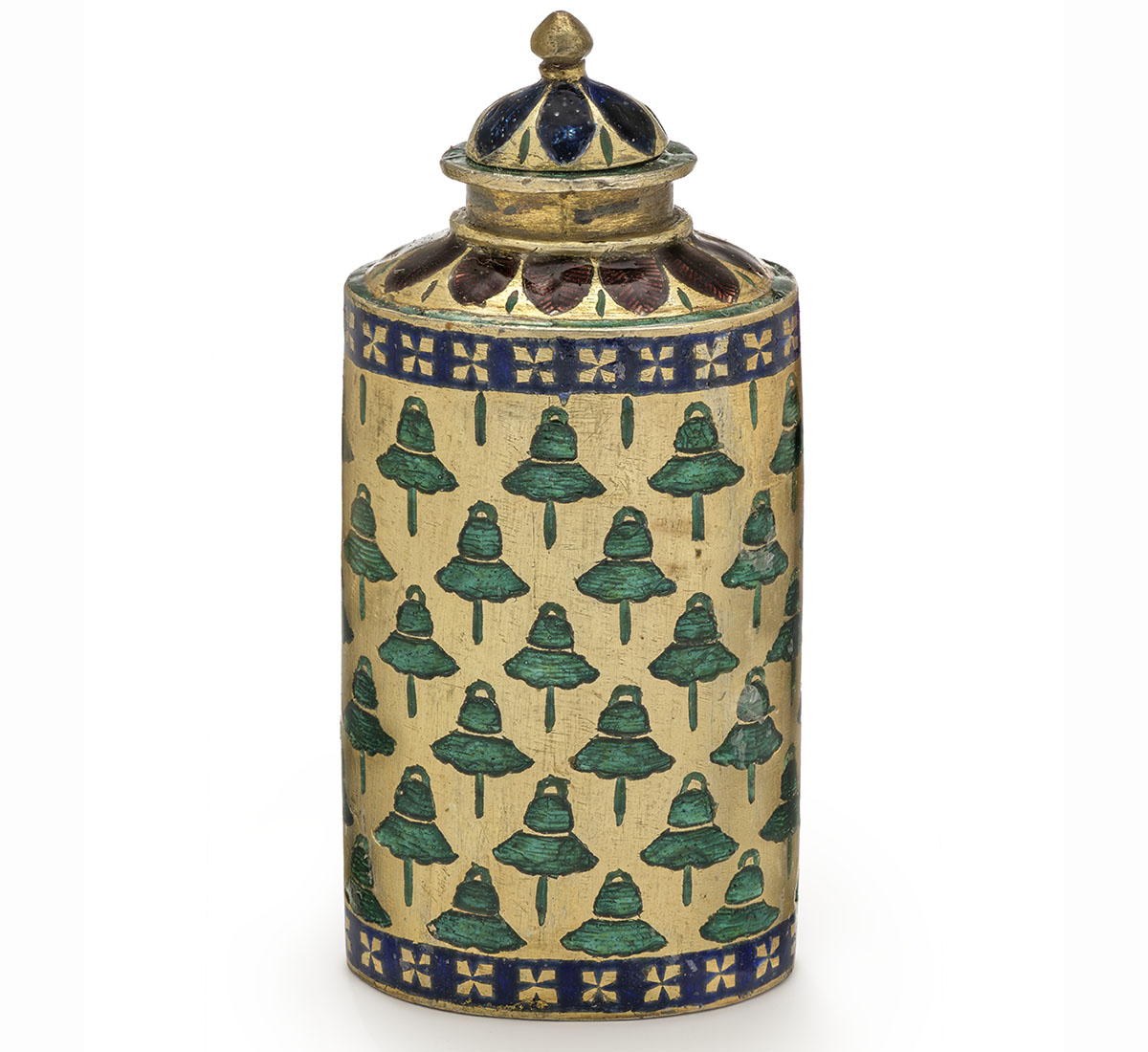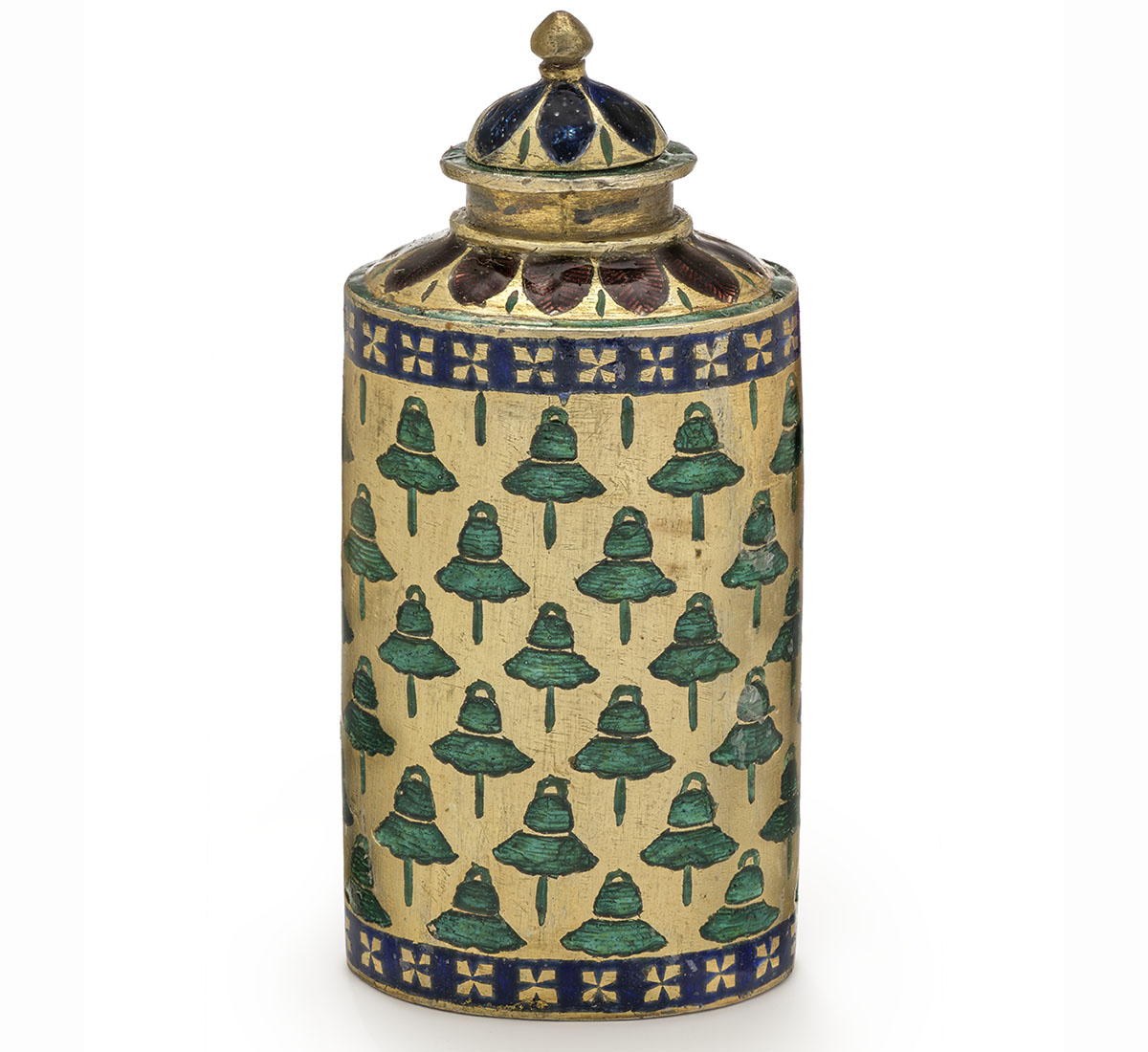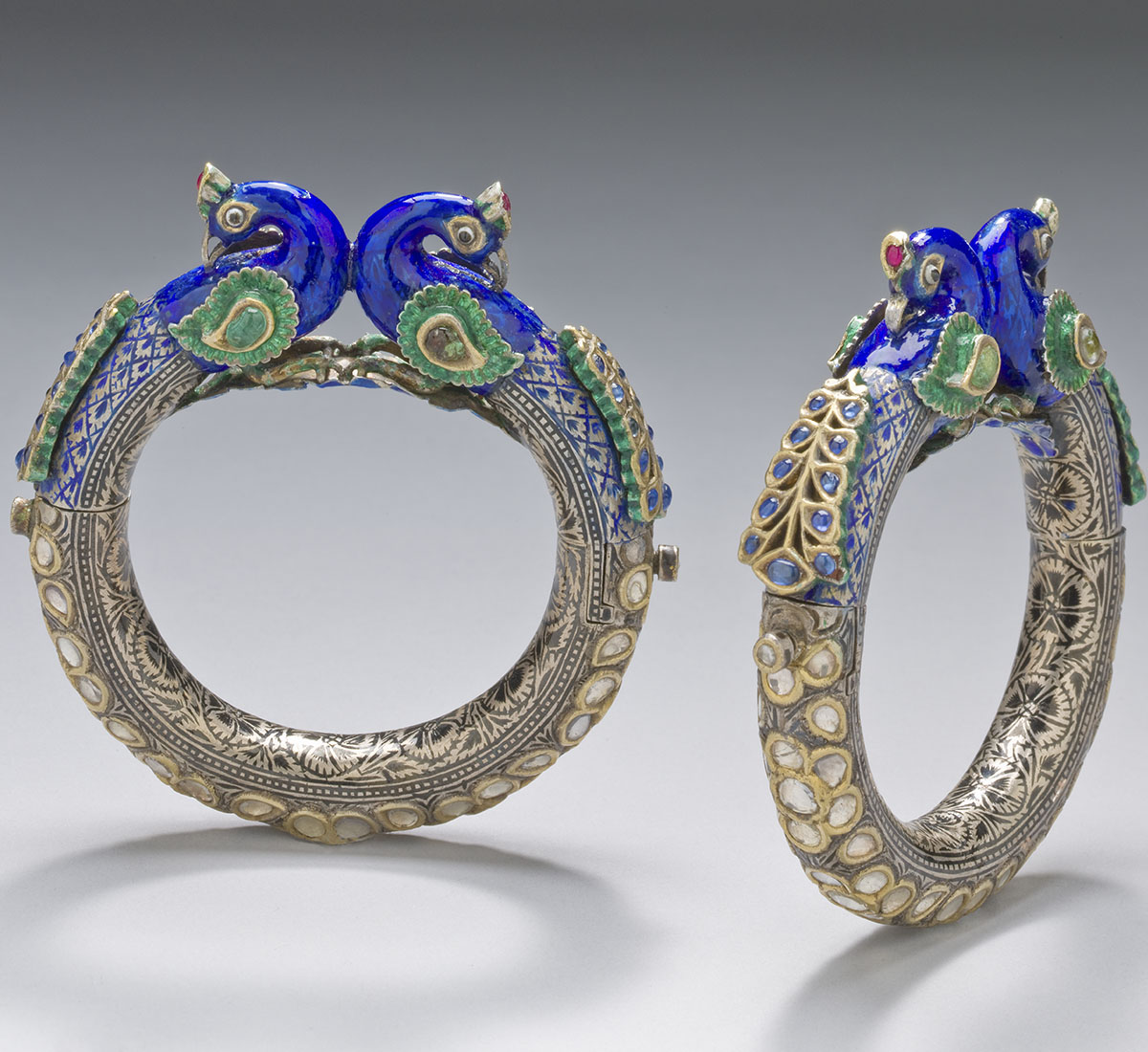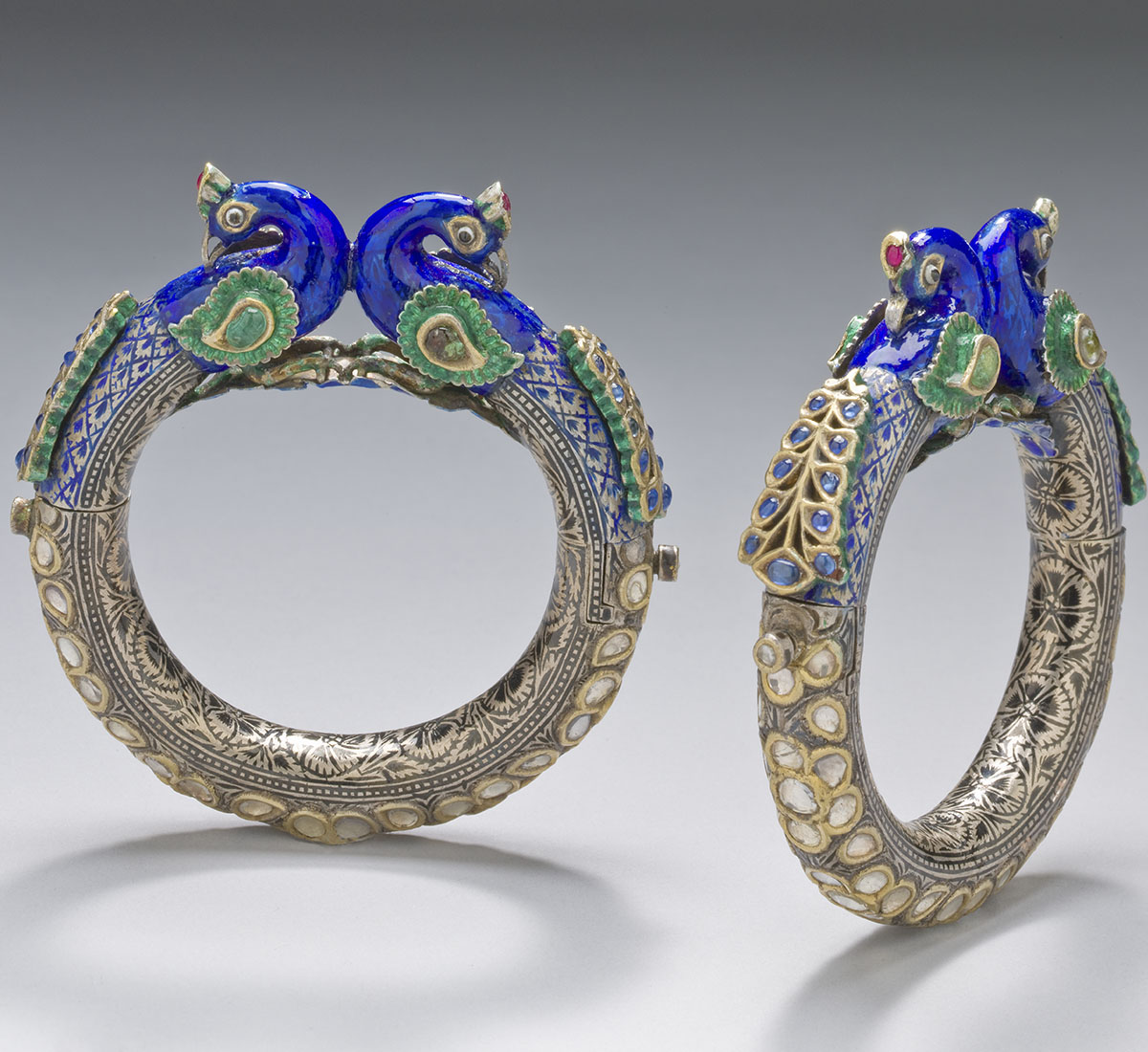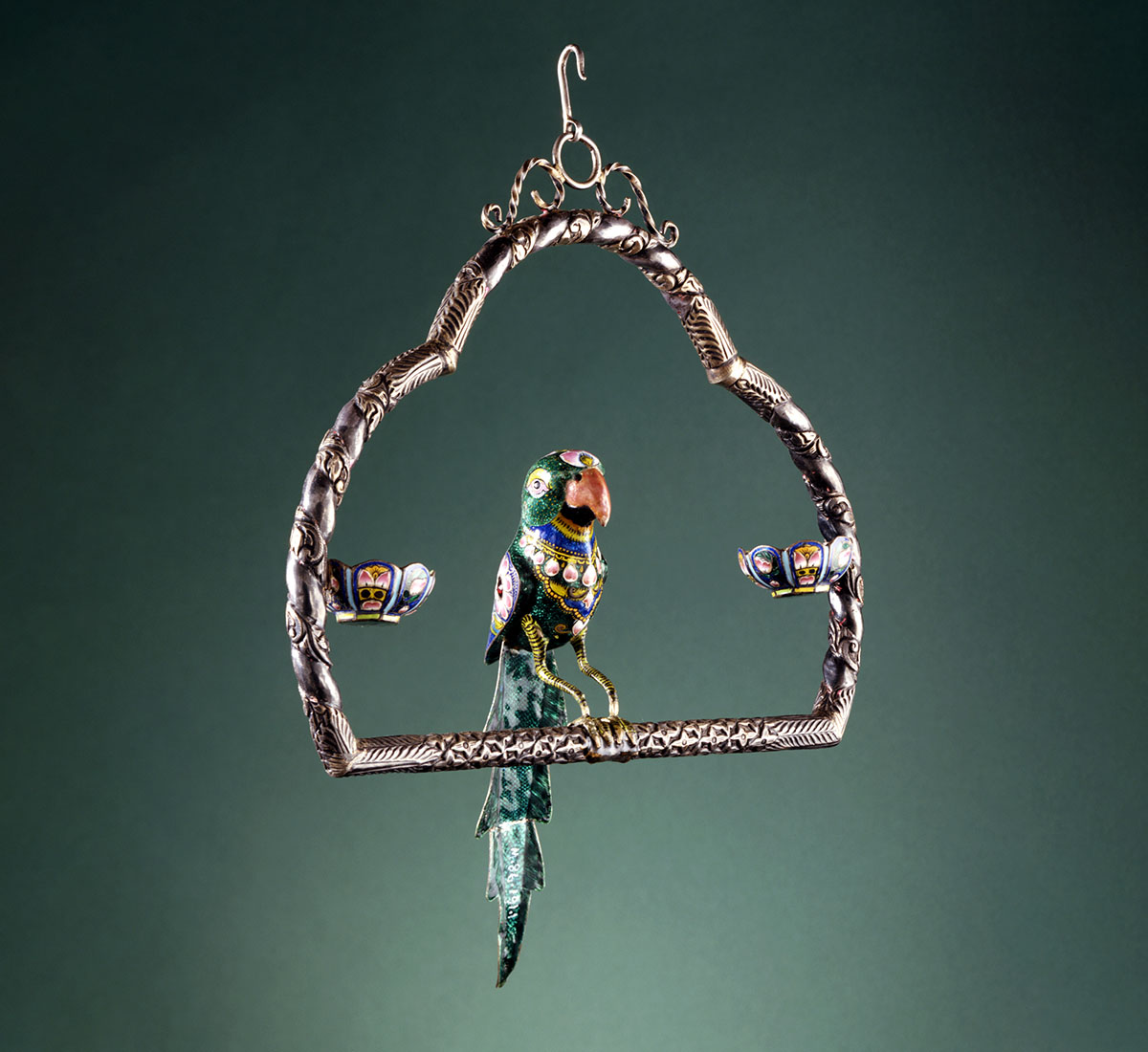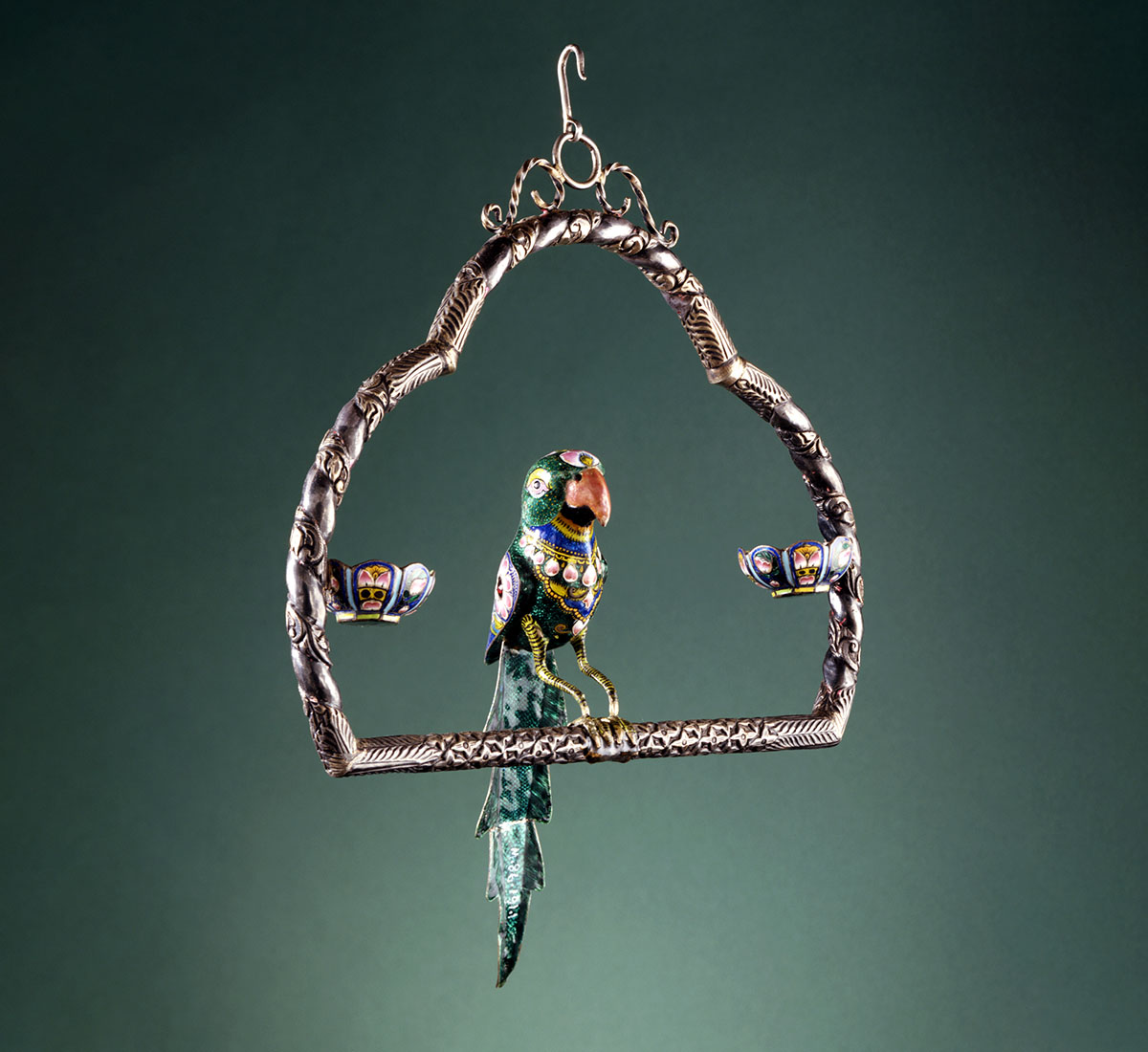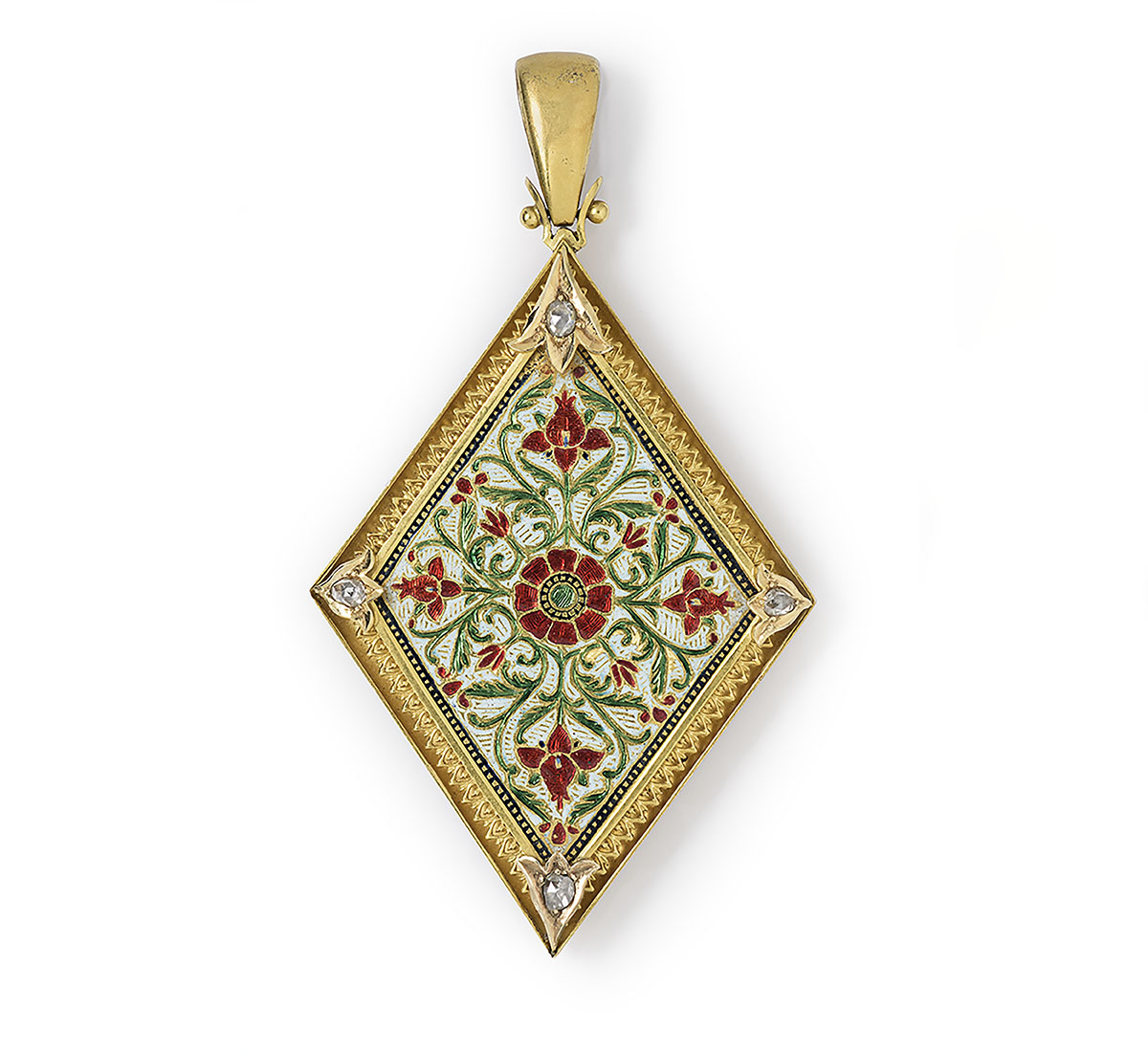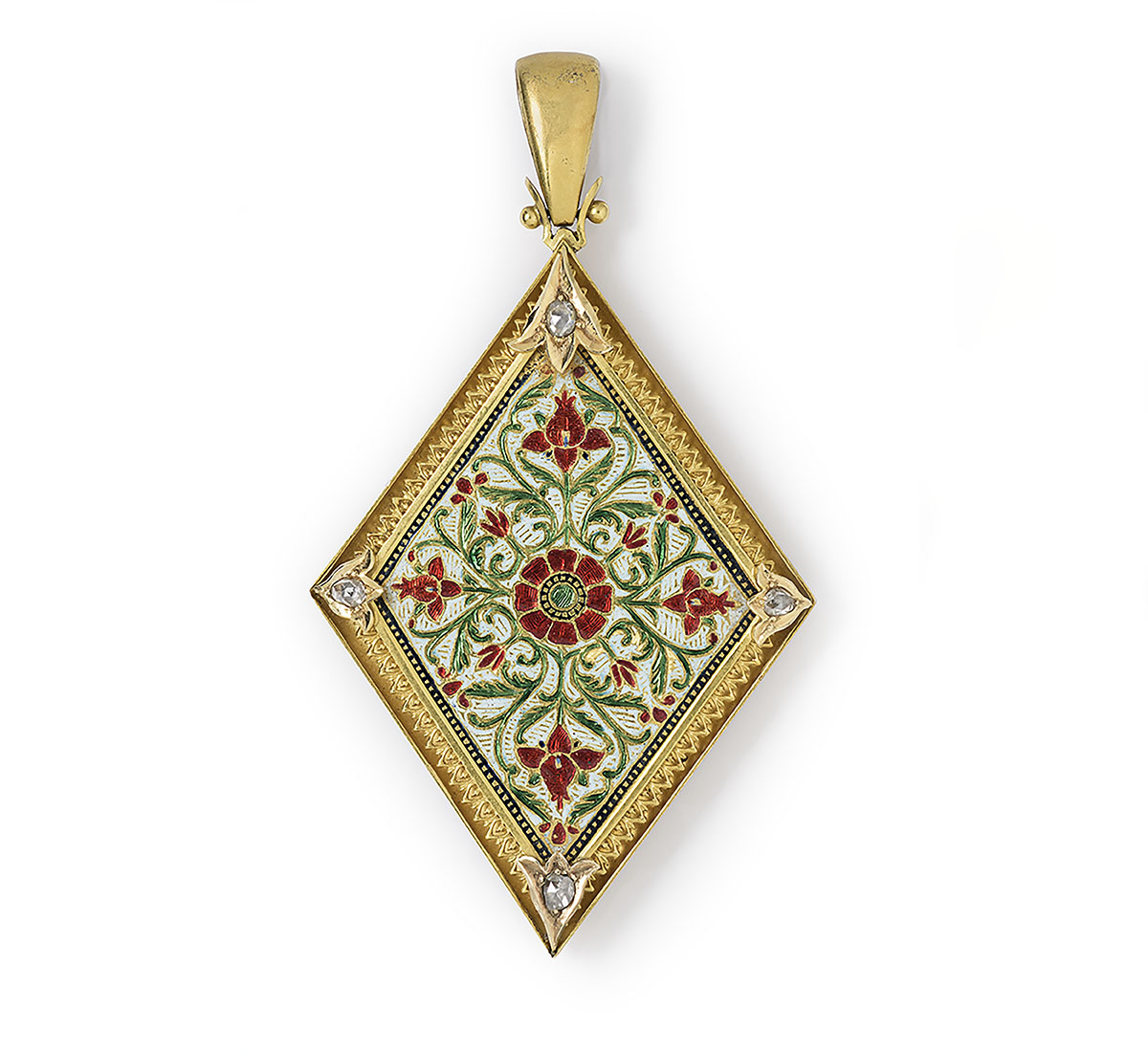 A metal sheet is the basic raw material for meenakari art upon which the moulding and casting are done. This sheet is pressed on the mould so that an engraved impression of the design is formed. The basic design is created by the naqqash, or designer, followed by the sonar, or goldsmith. This sheet is then heated to get a better shape. The enamel for the craft is done by crushing glass using a mortar and pestle and then mixing the powder with a liquid made of pomegranate seeds and water to give the solution shine. Then the enamel is applied by a meenakar with the use of thin needles, spokes or is brushed within the engraved pattern. The enamelled object is heated – on an electric kiln or on coils of a domestic heater – to fuse the enamel and the base metal. At last, once all the colours are filled in by applying heat to the object, the piece is filled to enhance the metal outline and finished by boiling it with a mild acid for lustre.
The most popular colour combinations are red, green, blue and white and when combined with gold as the base metal, these designs are known as panchranga; gold can hold most colours while silver can only hold pink, green and blue. In Rajasthan, silver enamelling is most popular in Udaipur and Bikaner while glass enamelling is the more dominant variant found in Pratapgarh. Gold enamelling is found primarily in Delhi. In Lucknow, meenakari is done with green and blue enamel on silver while in Varanasi, pink enamel is used to create gulabi mina designs. Other variations in the meenakari include — ek rang khula mina, using a single colour and transparent enamel; bandh mina khaka, involving the use of an opaque enamel cartouche (outline) surrounded by transparent enamel.
Today, apart from being used on the reverse side of kundan jewellery, meenakari is also done on decorative and display objects in the shape of elephants, horses, masks to be hung on walls, bowls, jewellery boxes, etc.
Bibliography
Our website is currently undergoing maintenance and re-design, due to which we have had to take down some of our bibliographies. While these will be re-published shortly, you can request references for specific articles by writing to hellomapacademy@map-india.org.