ARTICLE
Pancha Rathas, Mamallapuram
A complex of five monolithic, rock-cut, granite structures located in Mamallapuram in Tamil Nadu, the Pancha Rathas – meaning "five chariots" in Sanskrit – are attributed to the Pallava king Narasimhavarman I, and were carved between 630–668 CE. The shrines are considered significant examples of early Dravidian architecture. They are now named after the Pandavas and their wife Draupadi from the Mahabharata epic: the Arjuna Ratha, the Bhima Ratha, the Dharmaraja Ratha, the Nakula Sahadeva Ratha and the Draupadi Ratha. However, the original structures have no known correlation with the epic, and it has been argued that they were probably intended as individual shrines rather than as chariots. The complex also includes three large sculptures of a lion, an elephant and a bull.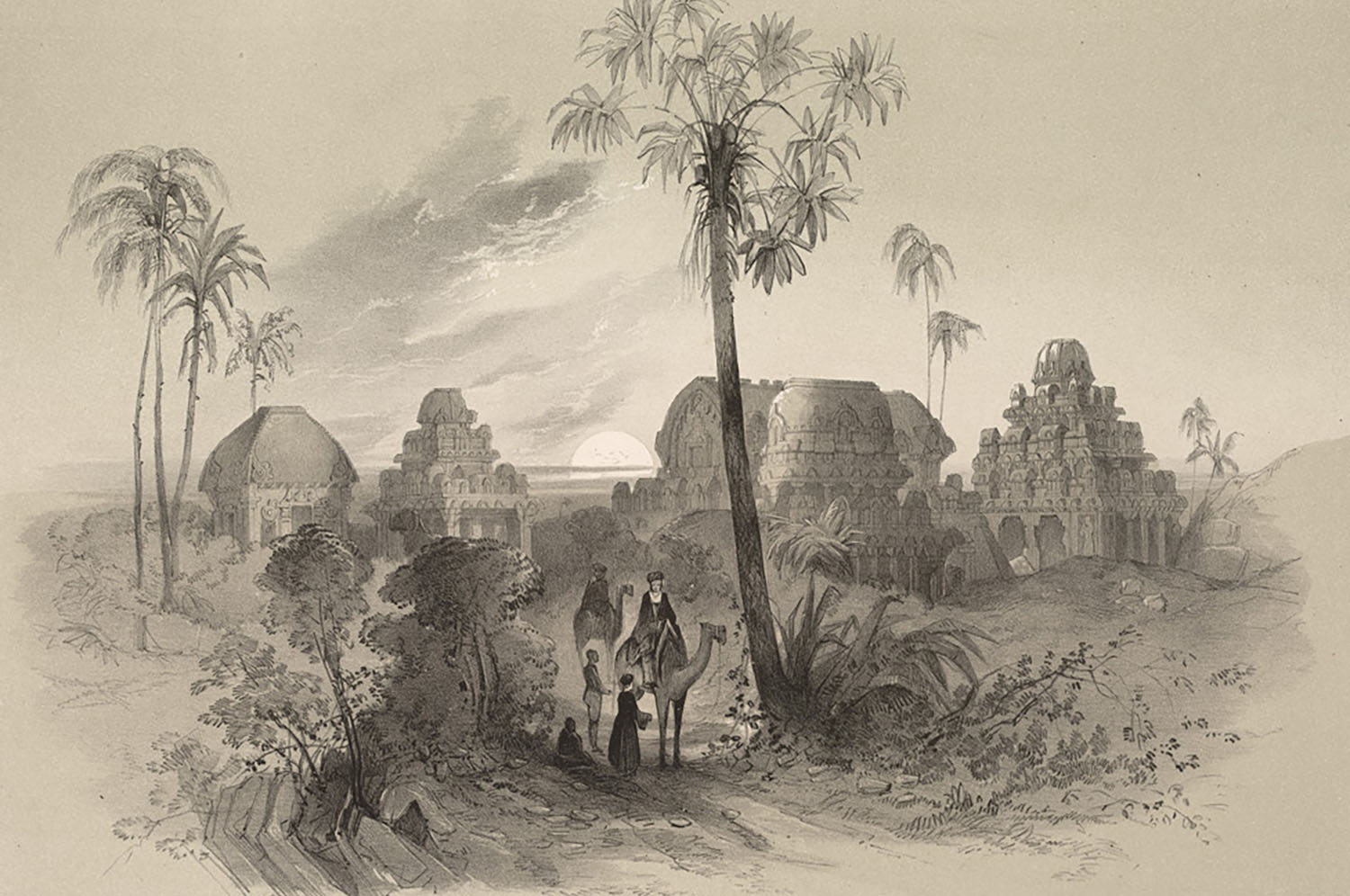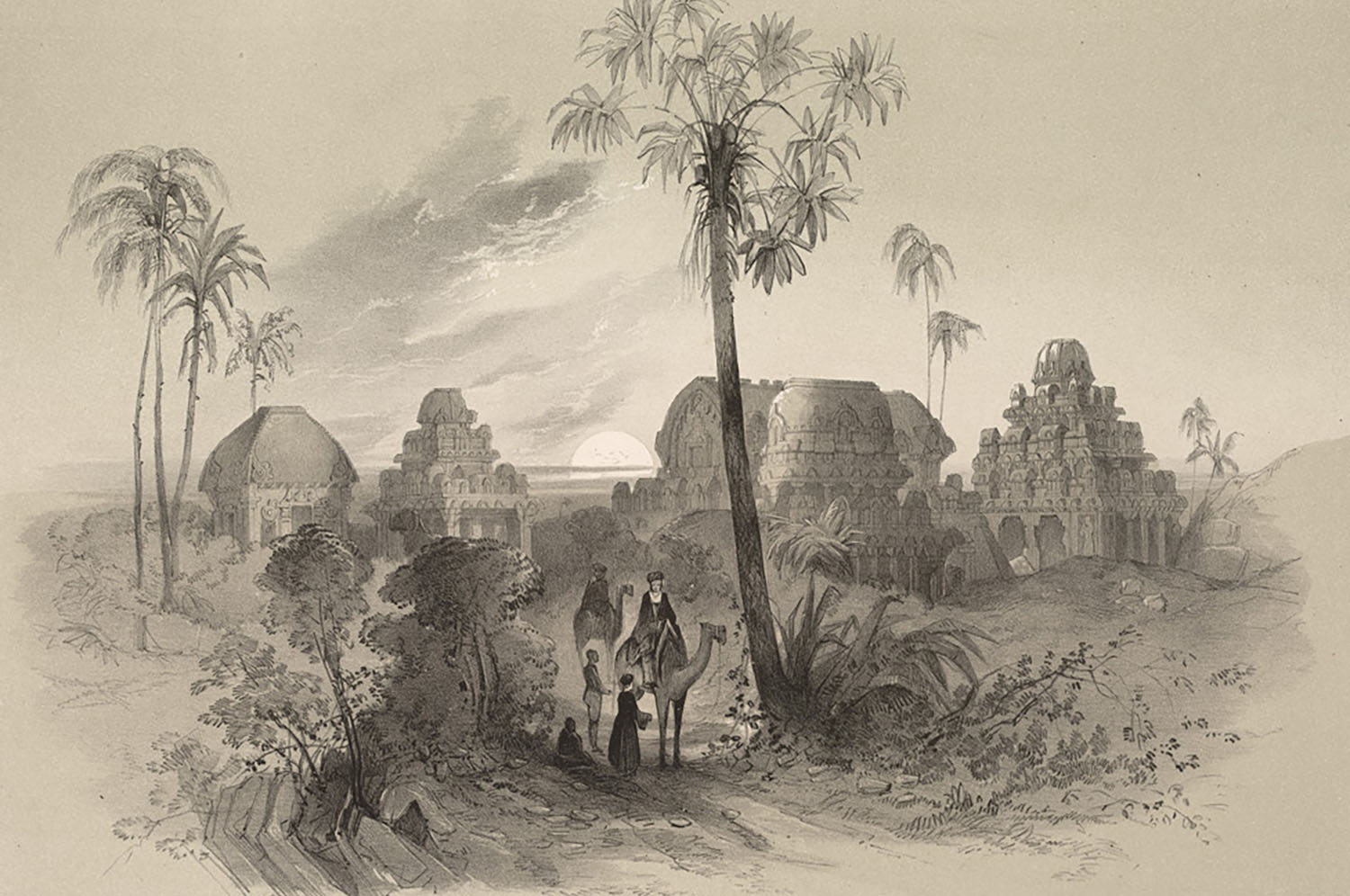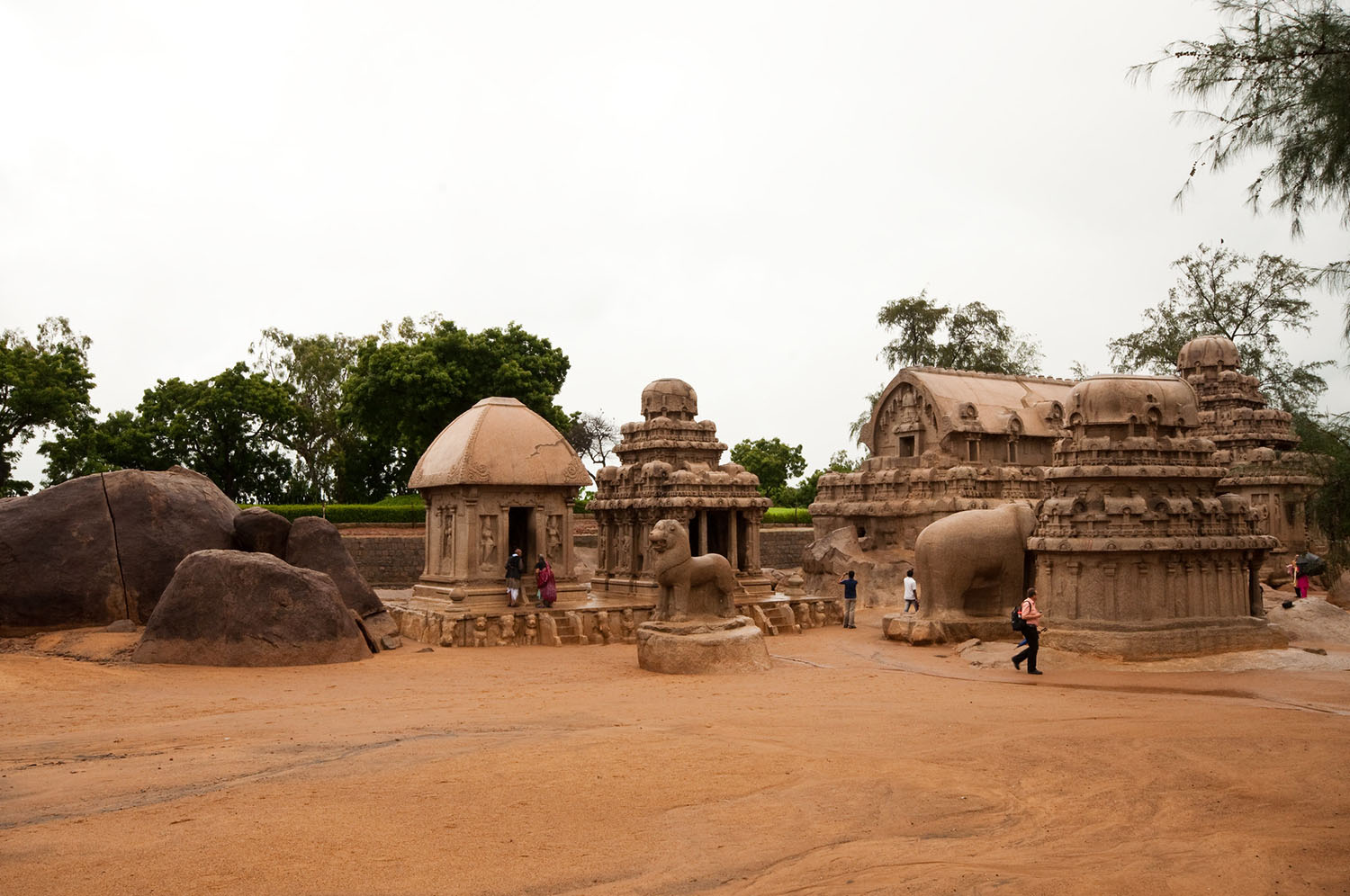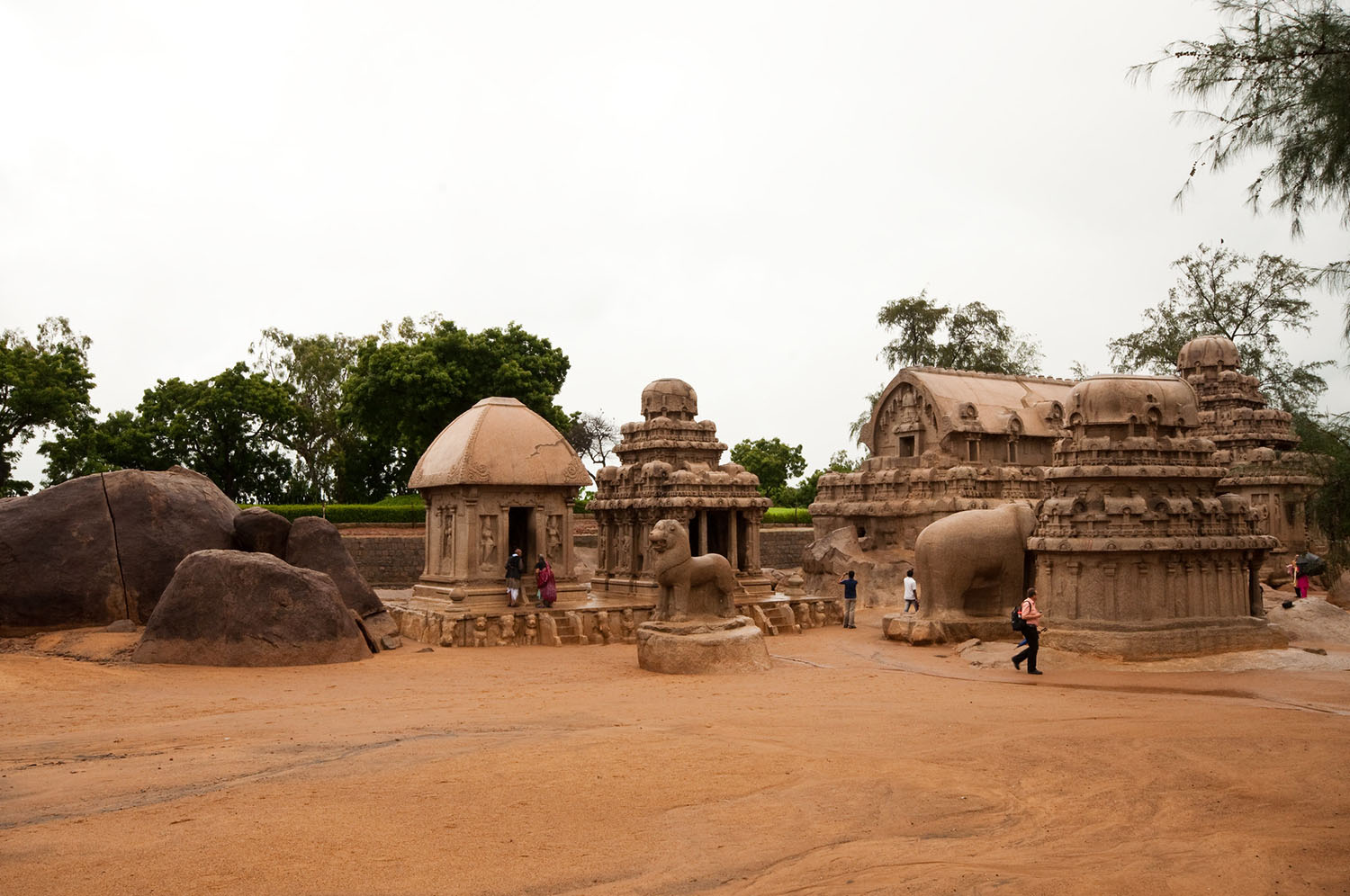 The vimanas of these structures are marked by the presence of shalas, kutas and chandrashalas, dormer-shaped windows typical of Pallava architecture. Of the five rathas, four are in a line, suggesting that they were carved out of a single stretch of granite rock approximately 49 metres long and 12 metres tall at the southern end, and around 6 metres tall at the northern end. Fissures in between were likely used to create the individual structures. The fifth ratha, which is not in the same line as the others, was probably carved out of an adjacent boulder. Scholars believe that the granite was cut from top to bottom, with the uncut rock below used as a support base.
The Pancha Rathas fall under the sculptures at Mamallapuram, listed as a UNESCO World Heritage Site in 1984. They are also a protected site of the Archeological Survey of India under the Ancient Monuments and Archaeological Sites and Remains (Amendment and Validation) Act, 2010. As of writing, they continue to be a major tourist attraction.
Bibliography
Huntington, Susan. The Art and Architecture of Ancient India: Buddhist, Hindu, Jain. New York: Weatherhill, 1985..
Fergusson James and James Burges. The Cave Temples of India. London: W.H. Allen & Company, 1880.
Coombes, J. W. The Seven Pagodas. New Delhi: Asian Educational Services, 1999.
Rowland, Benjamin. The Art and Architecture of India: Buddhist, Hindu, Jain. Middlesex: Penguin Books, 1953.