A type of phulkari that depicts human and animal forms, often in a narrative format, the sainchi phulkari derives its name from the Punjabi word sainchi, meaning "authentic," as the embroidered stories are either real events or didactic folk tales, and the imagery is more naturalistic than that of other phulkaris.
The images in sainchi phulkaris are typical of life in rural Punjab: the embroidery is often a reflection of the artisans' world. Motifs such as cattle, birds, crops and household items such as combs, mirrors and cooking utensils are frequently used. Human figures are decorated with jewellery embroidered in gold thread — silver is avoided. Narrative scenes depict agricultural activity, wrestling, games and dances. Modern imagery like trains and scenes from films can also be found, but are relatively uncommon.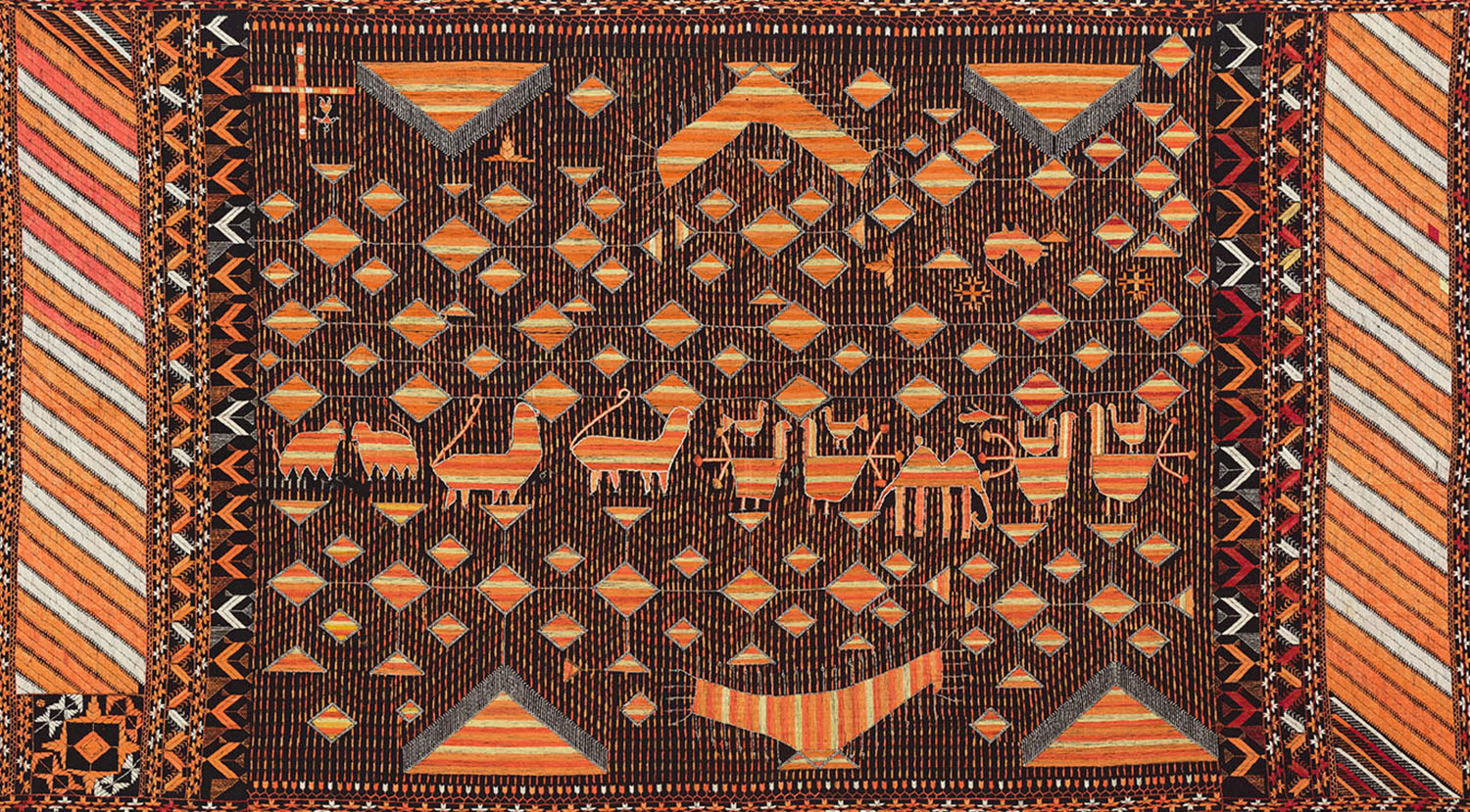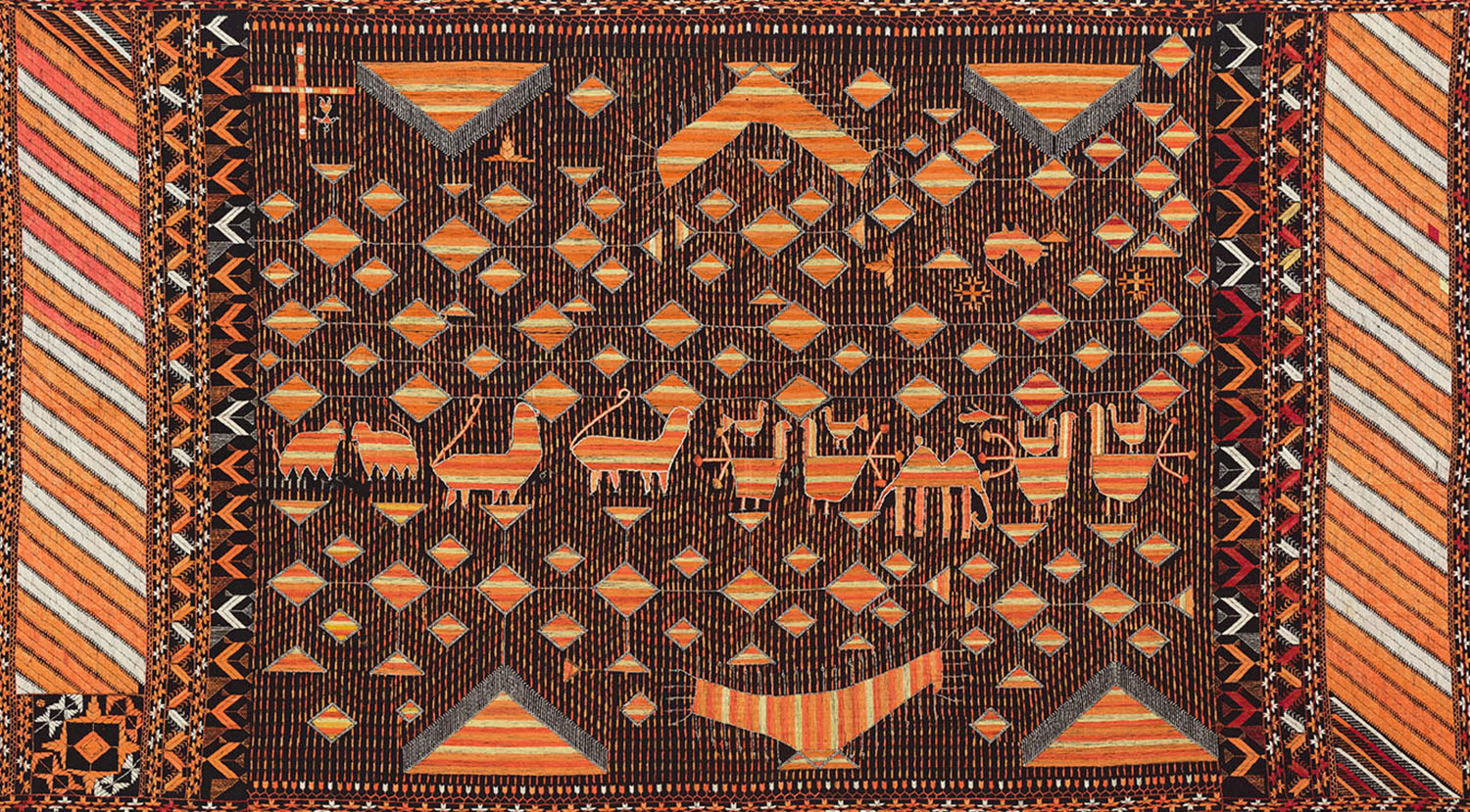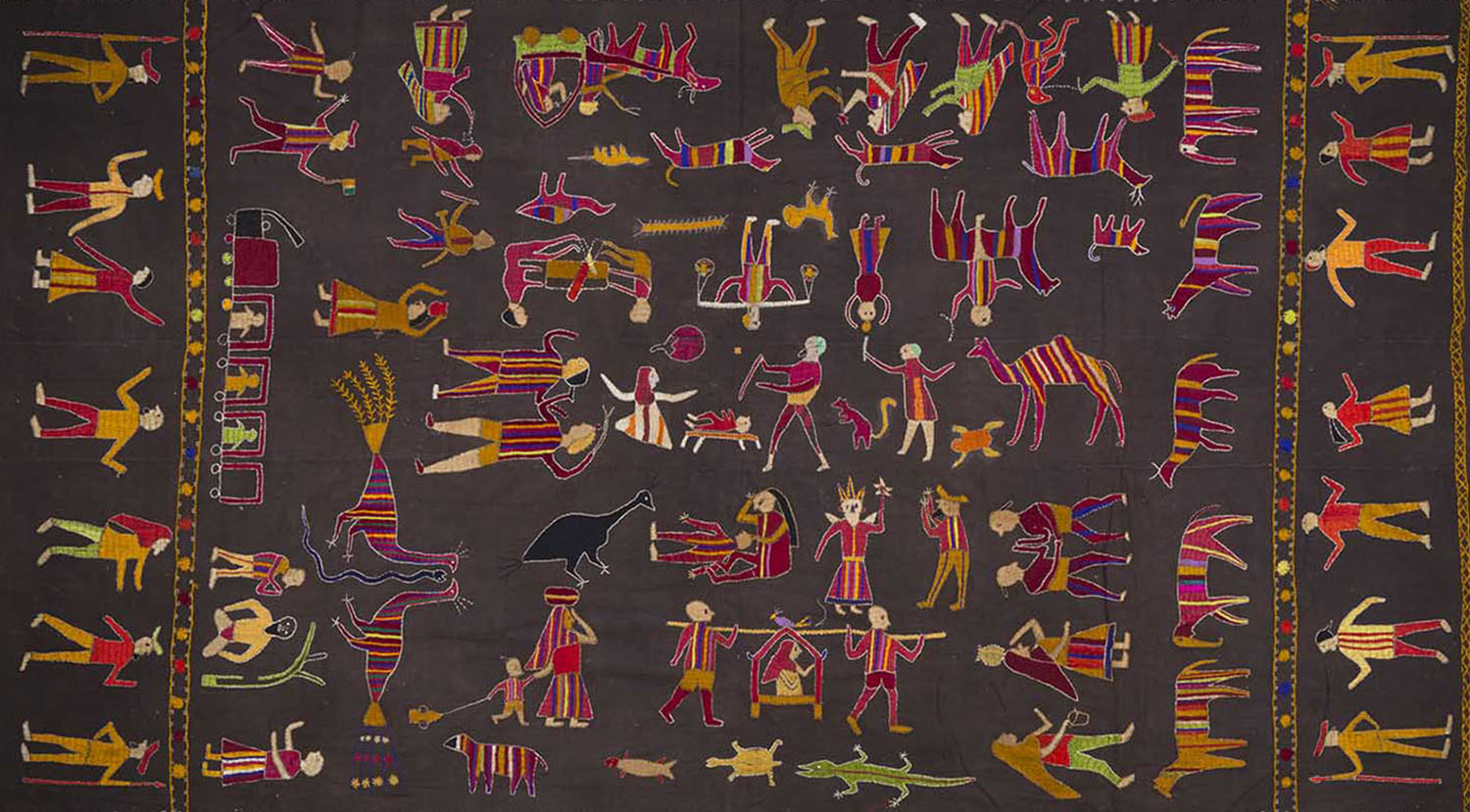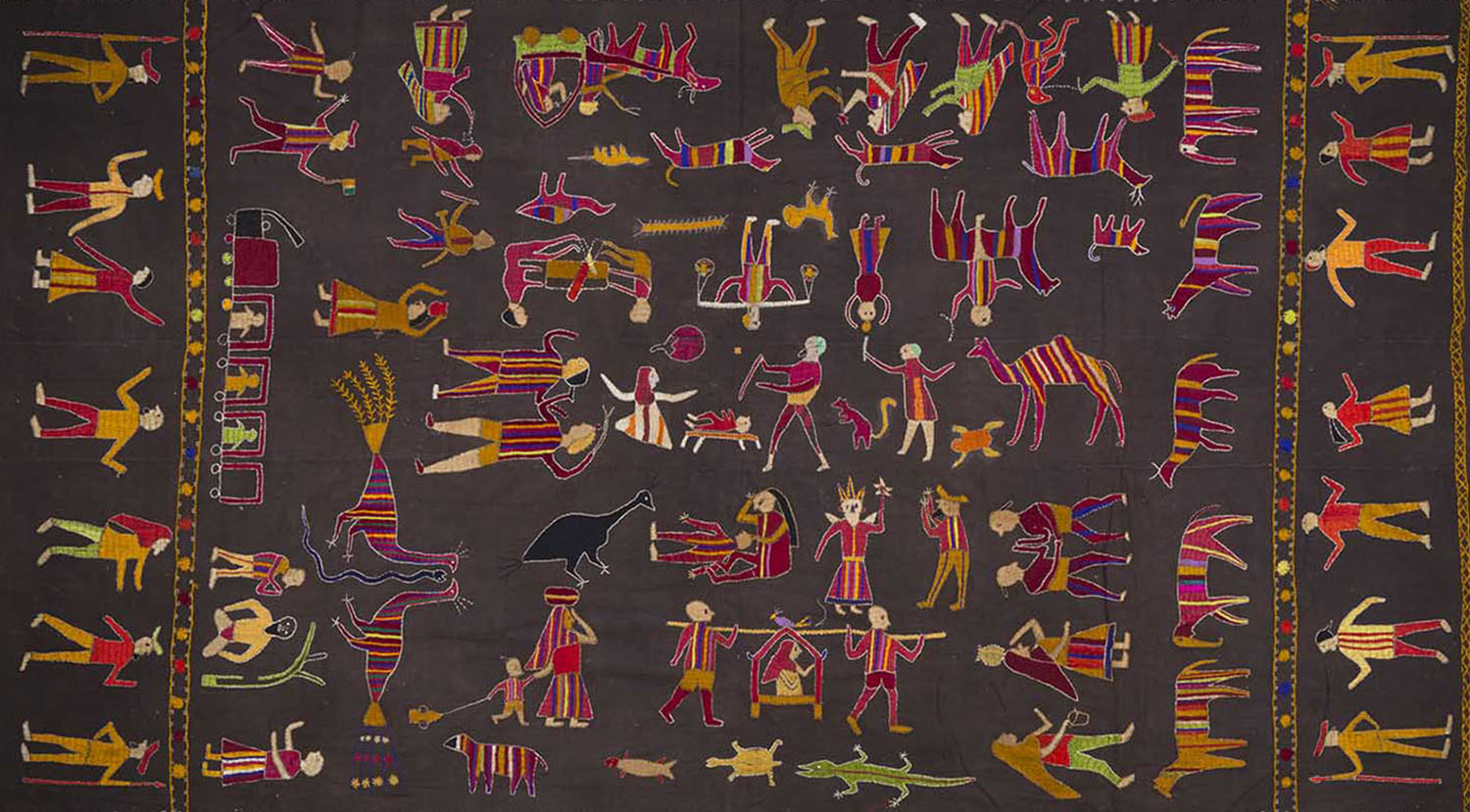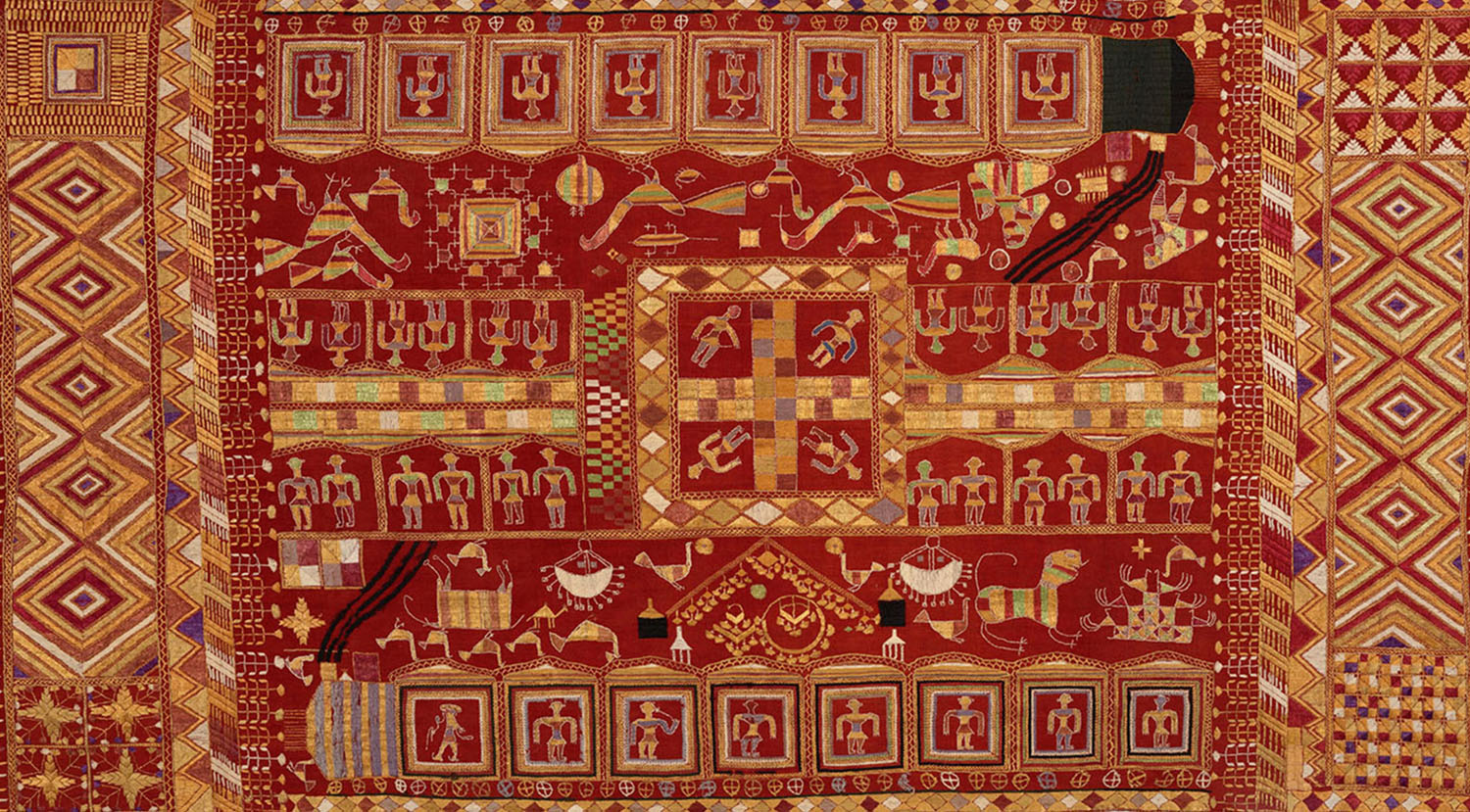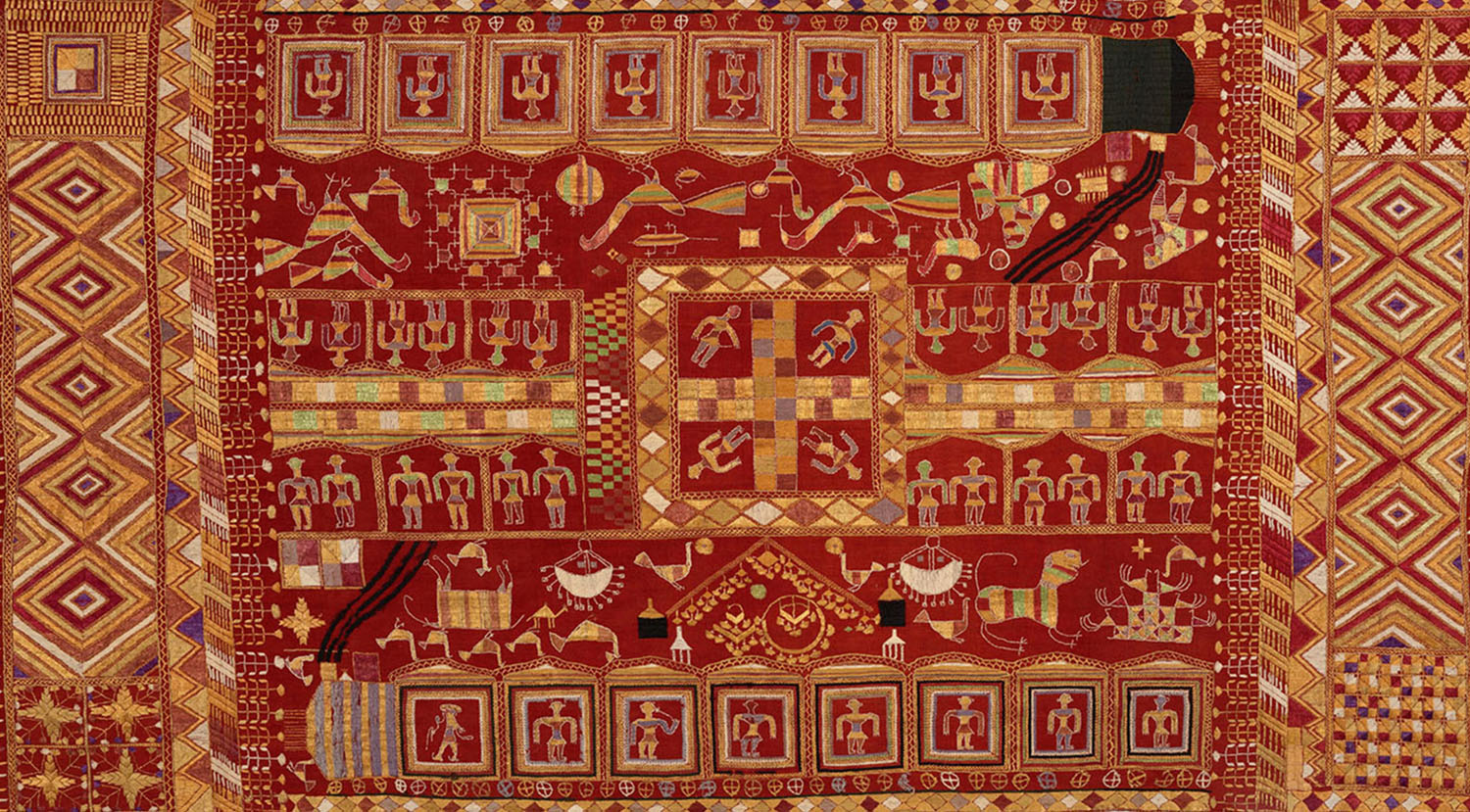 The more symmetrically composed sainchi phulkaris have a lotus motif in the centre and, less often, in each corner. The significance of the lotus is debated: some scholars see it as a generally auspicious symbol, while others suggest that it represents Sanjhi devi, a Hindu mother goddess worshipped in north India and honoured by prospective brides. While the embroidery itself is always done in shades of red and yellow thread, the base colour of the fabric varies between deep red, brown and blue. The borders are usually bands of geometric patterns. In the case of rectangular wraps, the borders on the shorter sides are made wider.
Examples of sainchi phulkaris can be found in several private and museum collections today, most notably the Jill and Sheldon Bonovitz Collection at the Philadelphia Museum of Art.
Bibliography
Our website is currently undergoing maintenance and re-design, due to which we have had to take down some of our bibliographies. While these will be re-published shortly, you can request references for specific articles by writing to hellomapacademy@map-india.org.