ARTICLE
Stone Chariot, Vitthala Temple
Built in the sixteenth century CE under the patronage of Krishnadevaraya, the stone chariot is located in the Vitthala Temple complex in Hampi, Karnataka. The chariot is a secondary shrine situated along the central axis of the temple, facing the main sanctum. Assembled from jointed, intricately carved blocks of granite, it is believed to be an imitation of wooden chariots used to carry idols in temple processions. Although the shrine is empty now, it is believed to have originally contained an idol of Garuda.
The chariot rests on a rectangular platform about a foot high, carved with scenes from battles and mythology. The walls contain pilastered niches with colonettes in the corners. Its wheels are decorated with concentric floral motifs. They are cut from separate blocks of stone, allowing them to rotate on their axles.
The chariot was originally carved with two horses at the front, though they have now been replaced with a pair of elephants transported from elsewhere in Hampi. The tails and the hind legs of the horses are still visible behind the elephant sculptures. A broken stone ladder is positioned between the elephants, providing access to the inner sanctum of the chariot.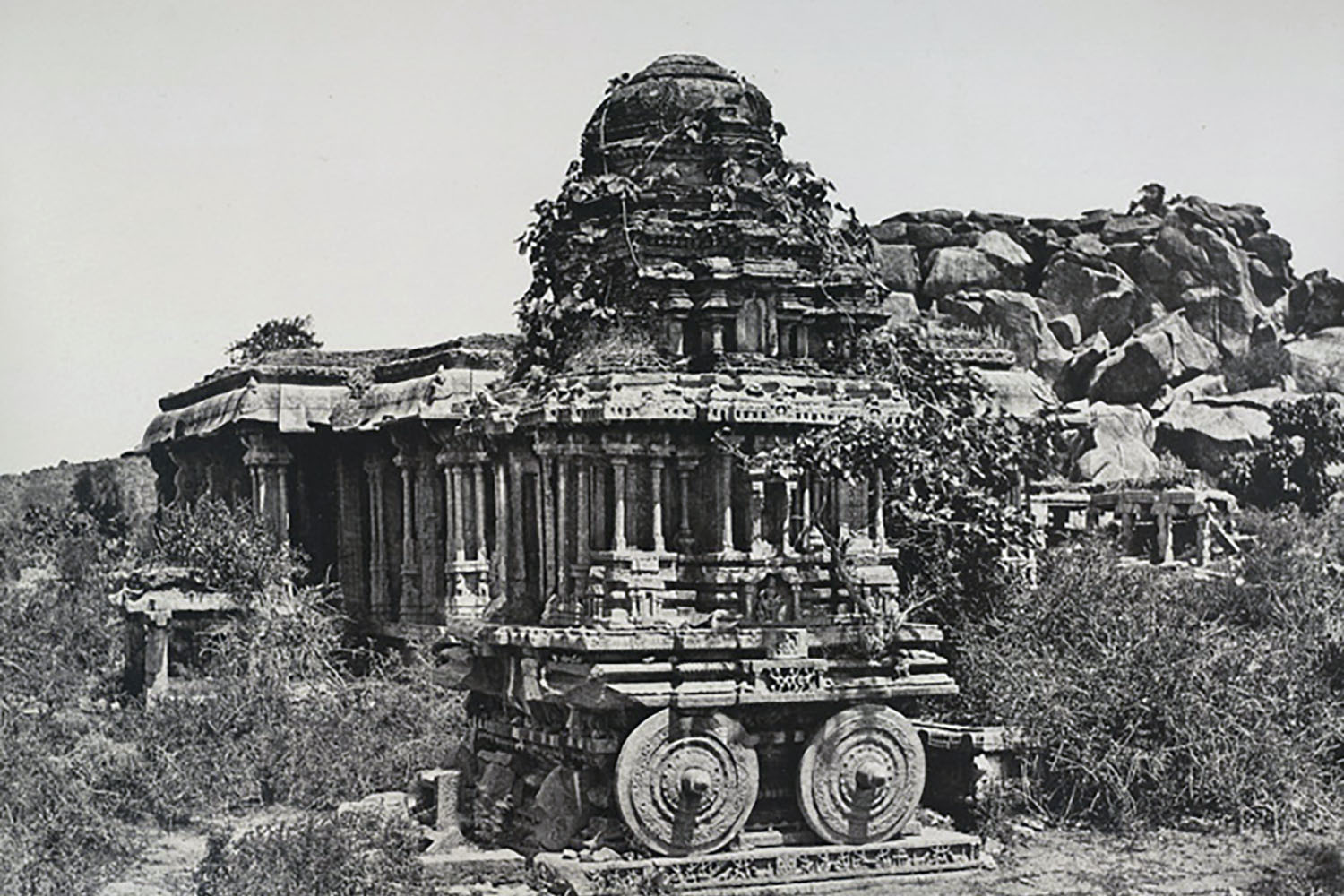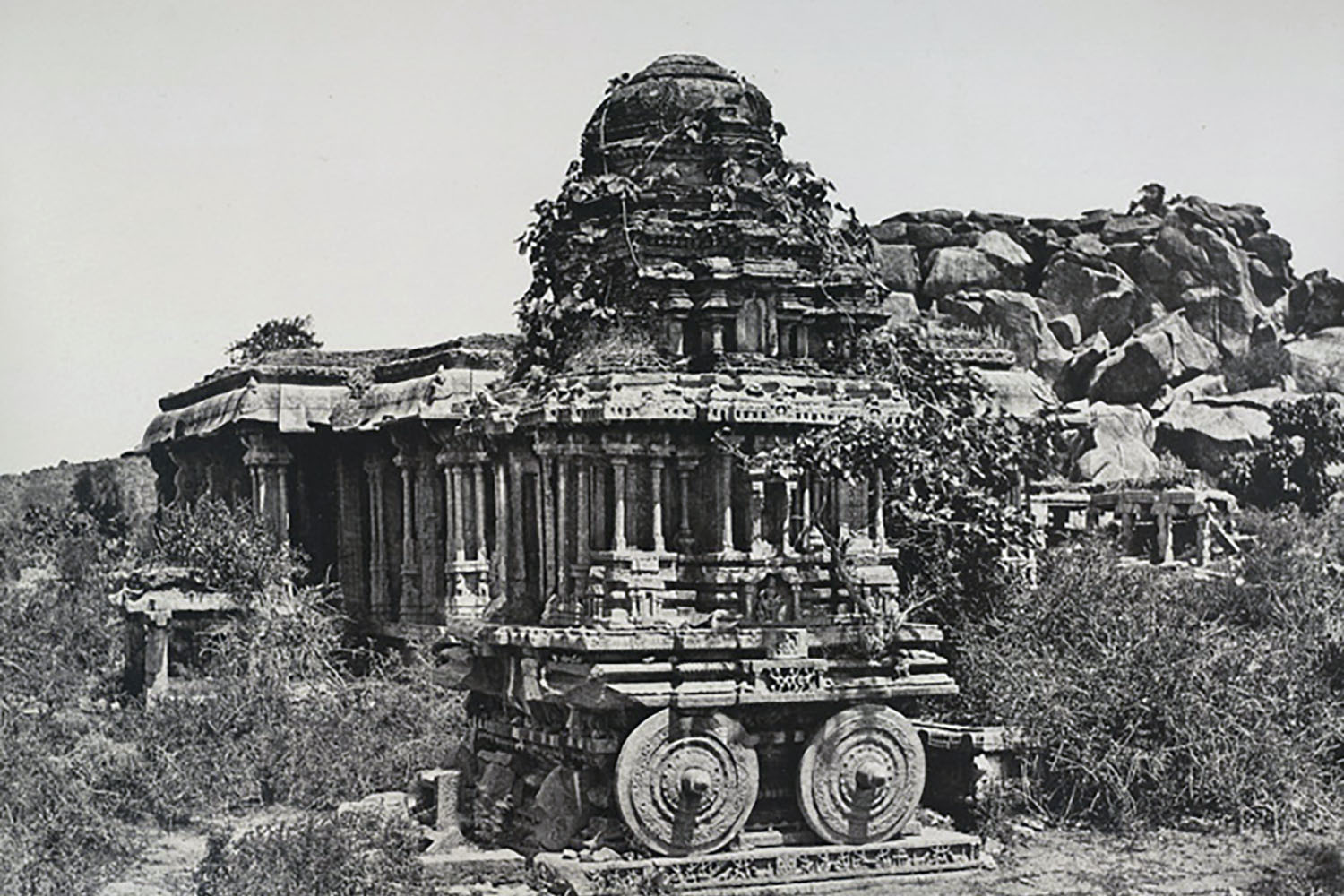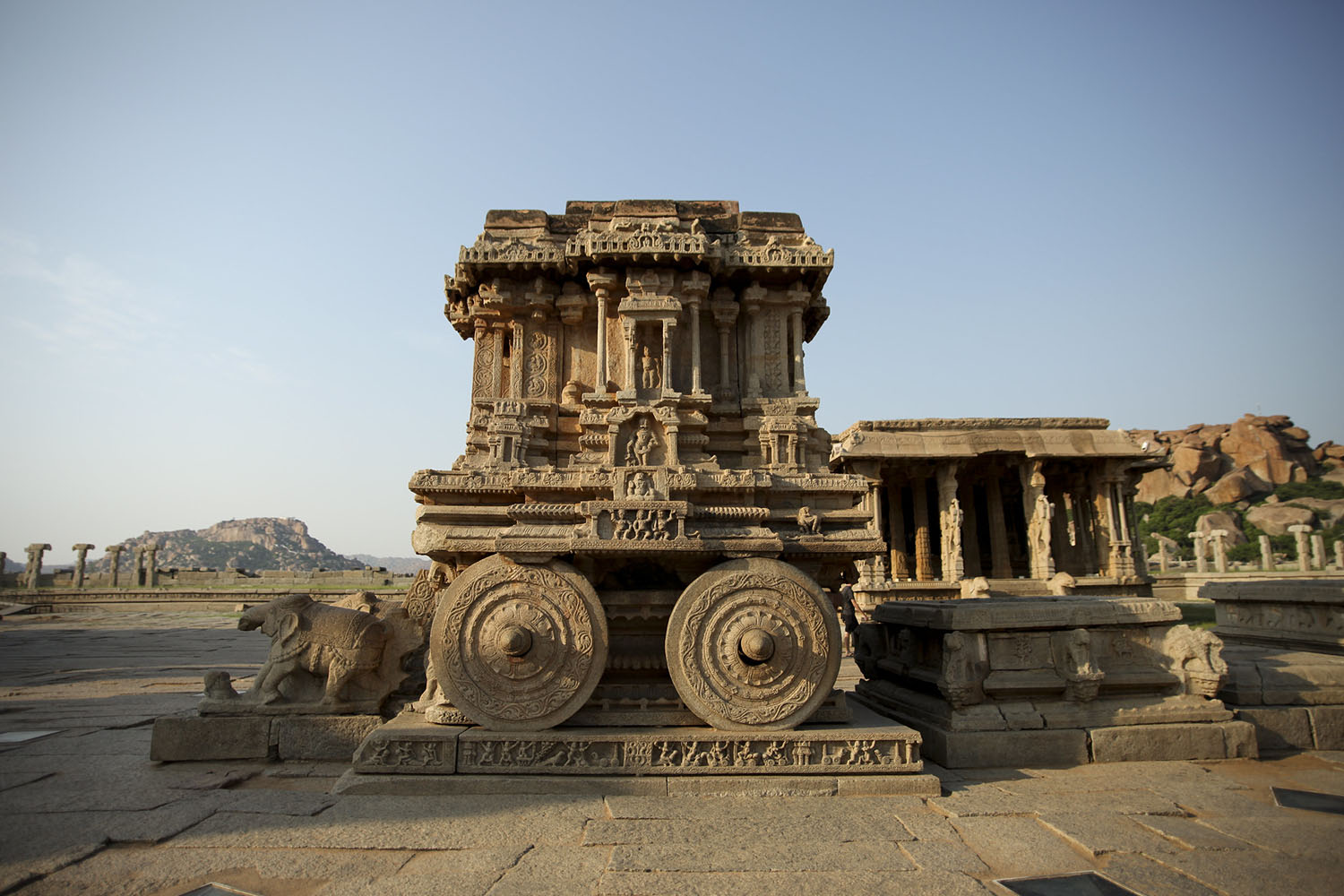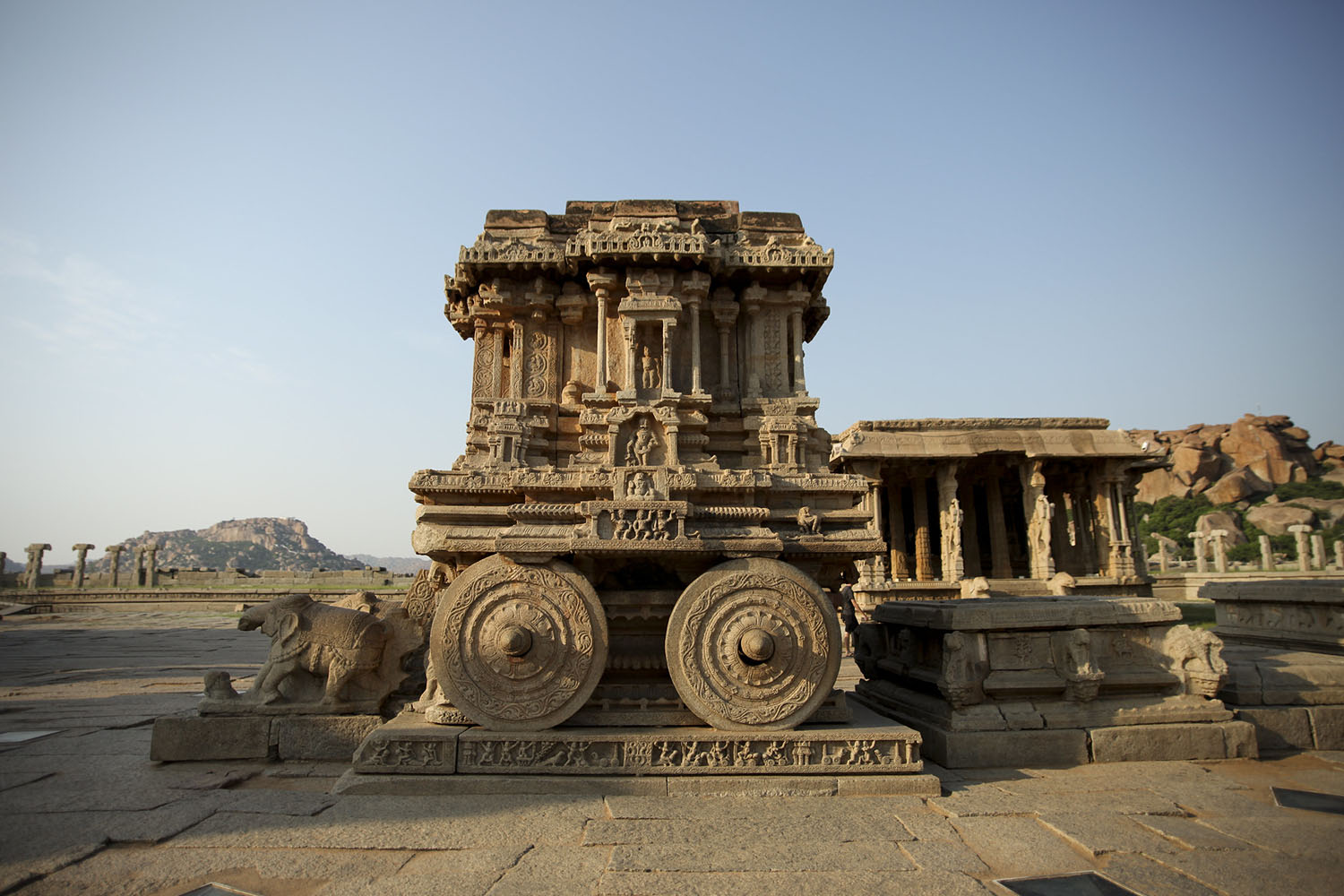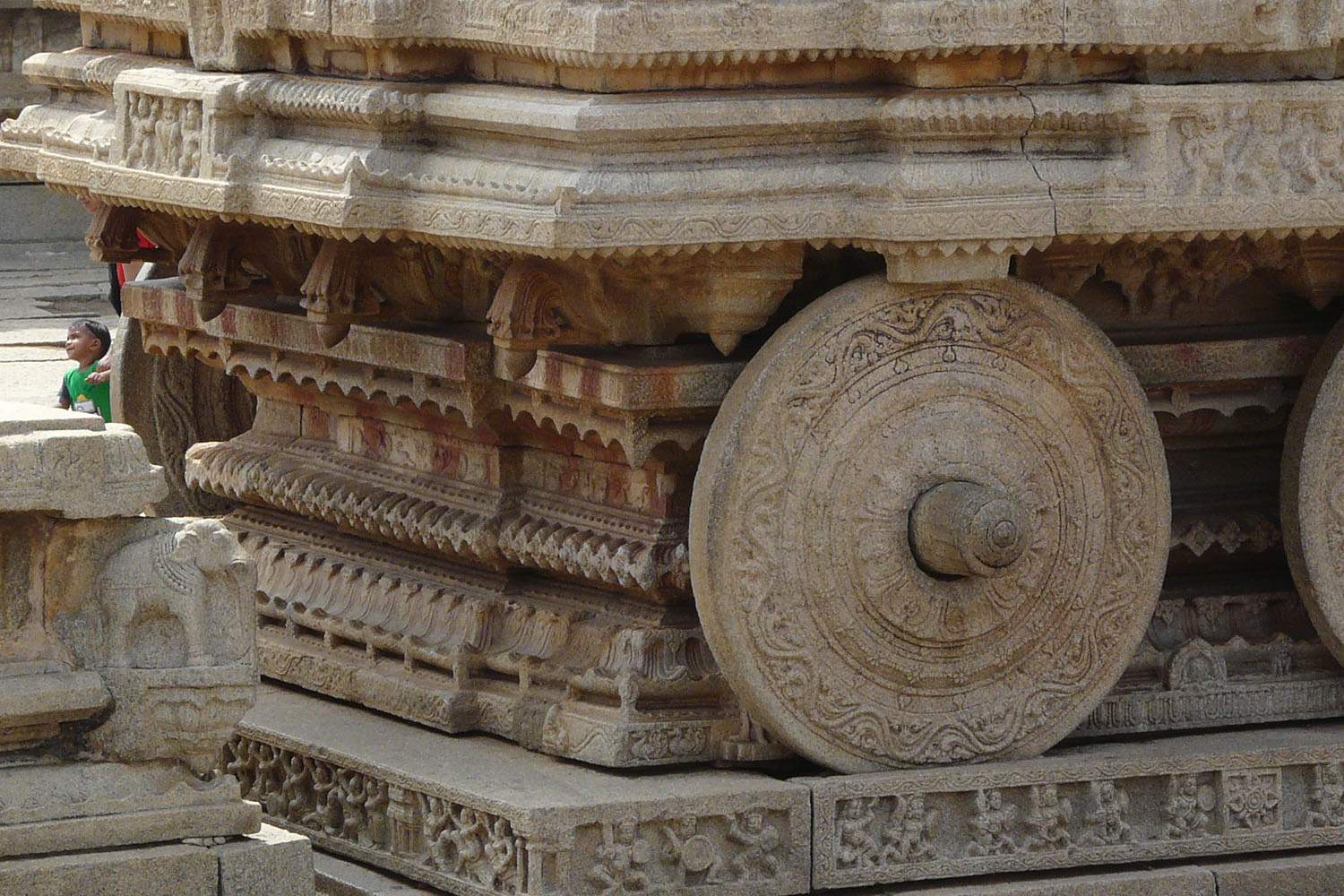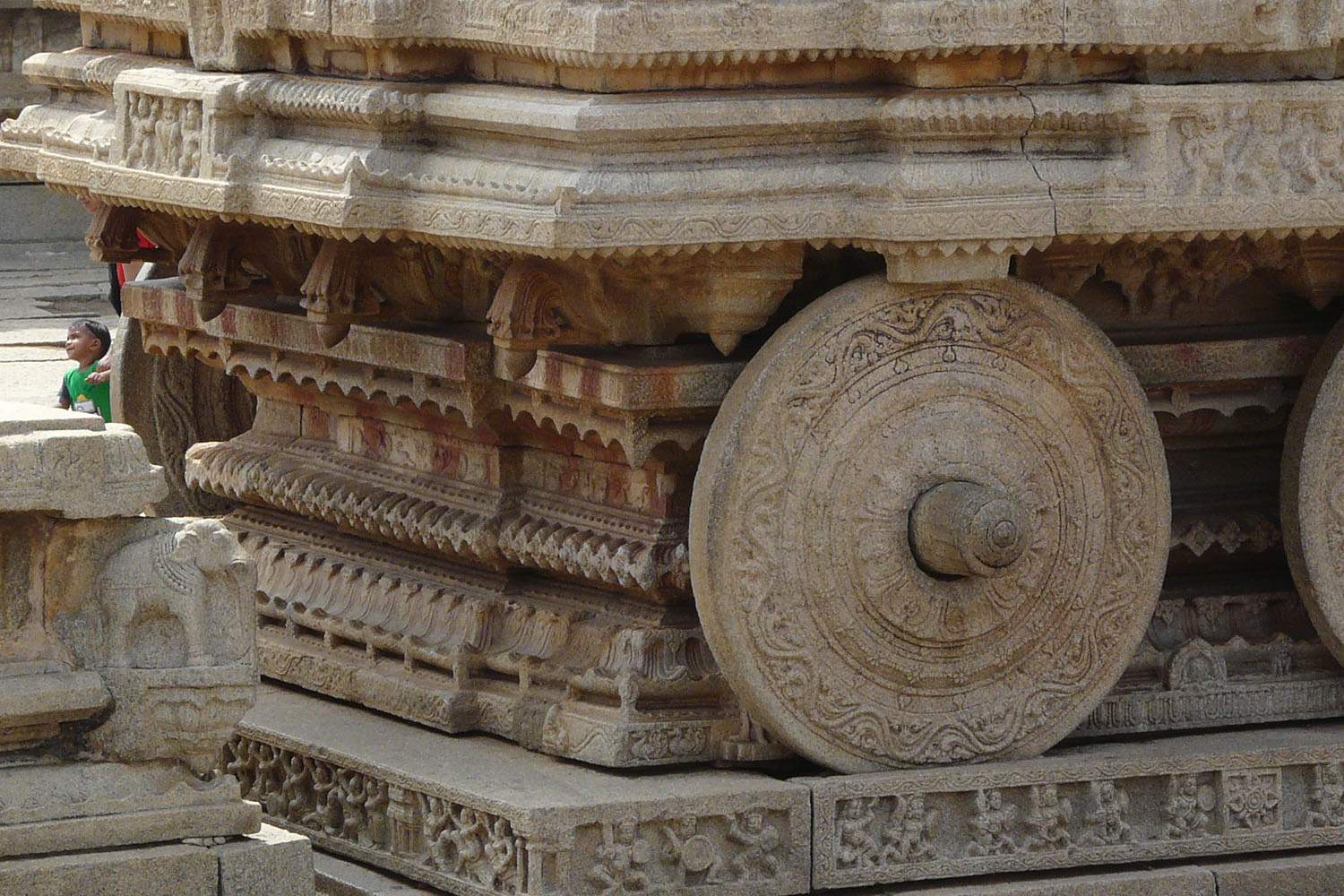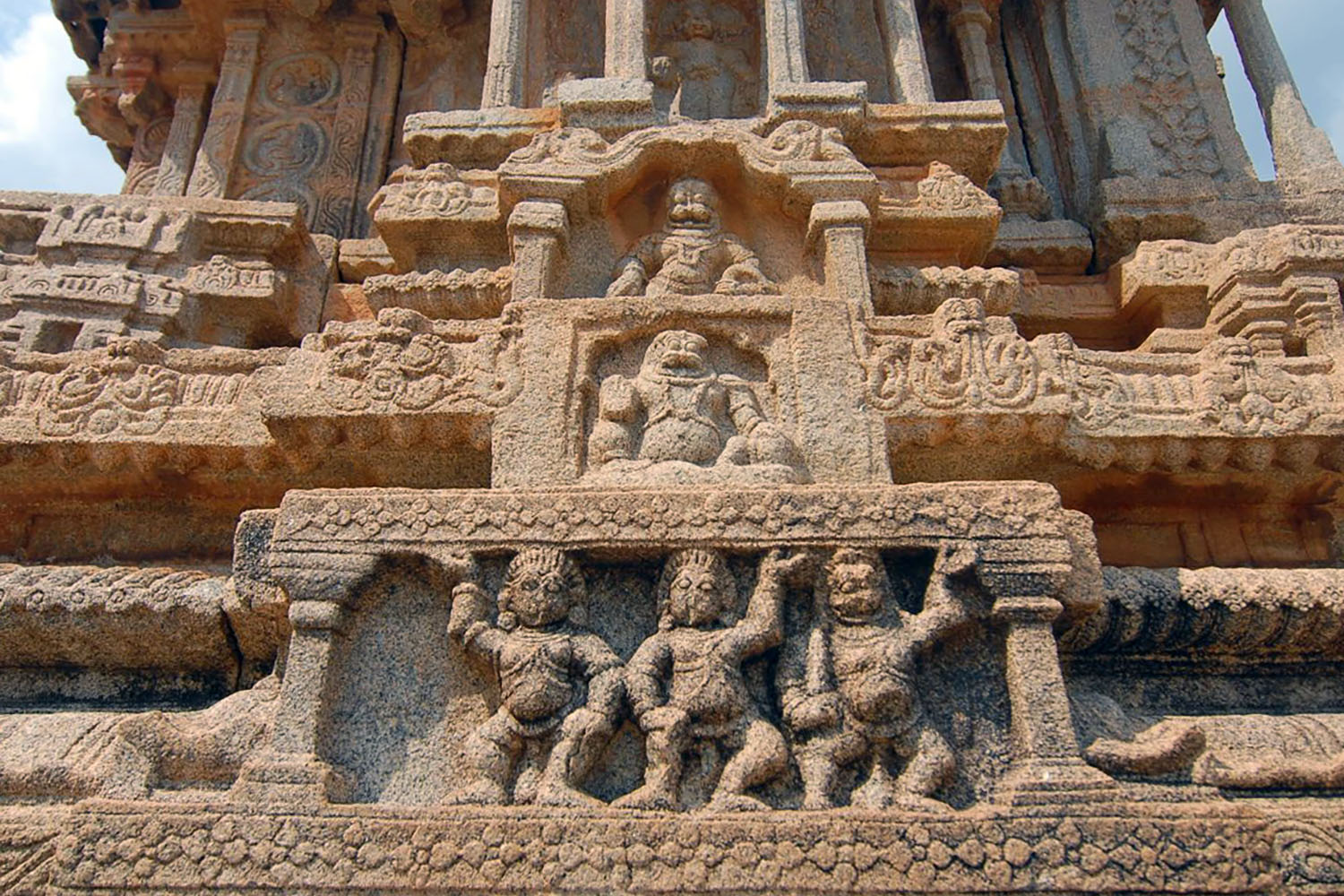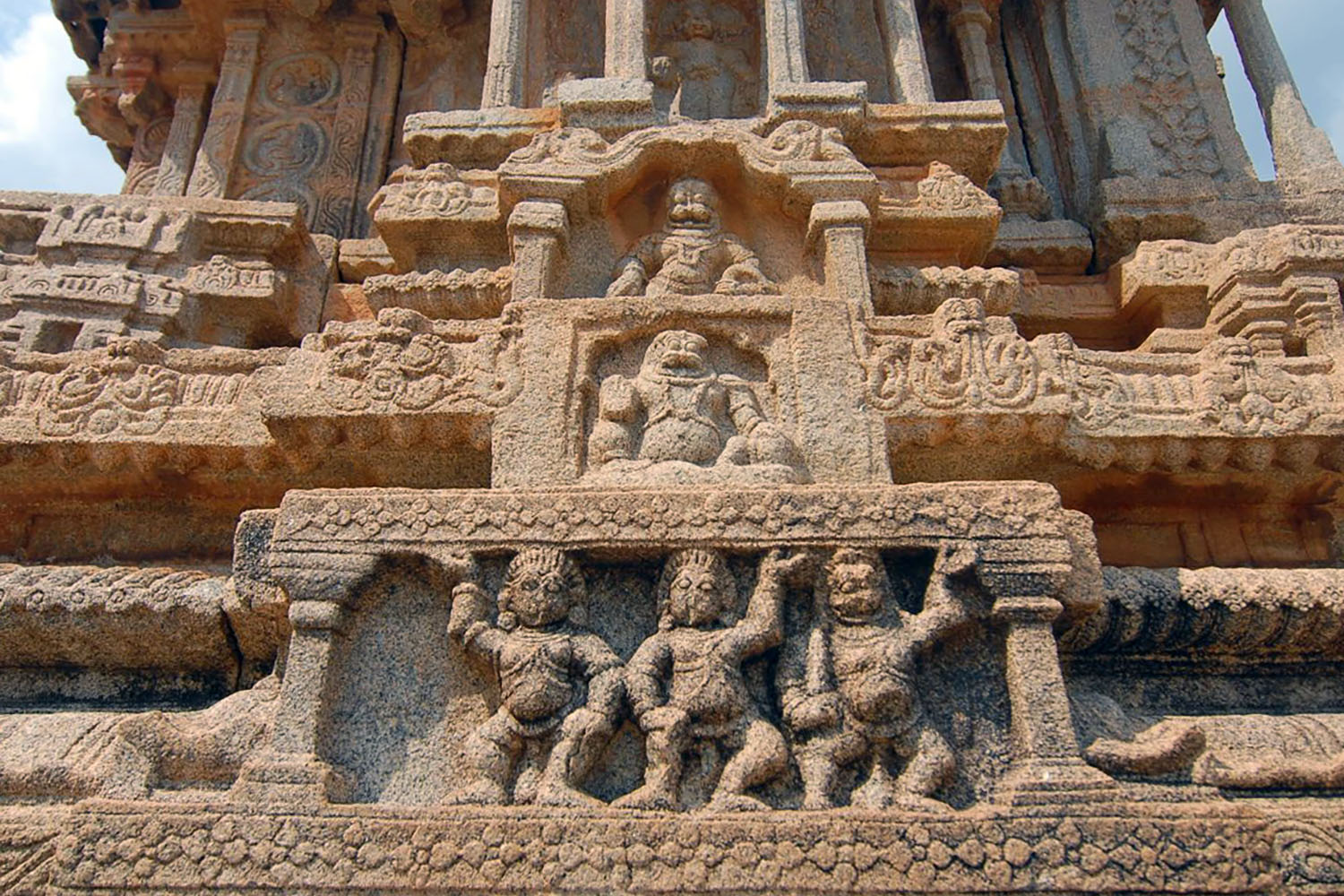 The sculptures of the Vittala Temple are believed to have been painted using mineral pigments; the undercarriage of the chariot, which was relatively protected from natural elements, retains some of these painted fragments. Photographs of the site taken in the nineteenth century reveal that it originally possessed a towered brick and plaster superstructure with a hemispherical roof, which appears to have collapsed or been removed in the 1940s.
Images of the stone chariot have often been used as a symbol of the group of monuments at Hampi, which were listed as a UNESCO World Heritage Site in 1986. The fifty-rupee Indian banknote officially announced in 2017 features an image of the chariot.
Bibliography
Our website is currently undergoing maintenance and re-design, due to which we have had to take down some of our bibliographies. While these will be re-published shortly, you can request references for specific articles by writing to hellomapacademy@map-india.org.