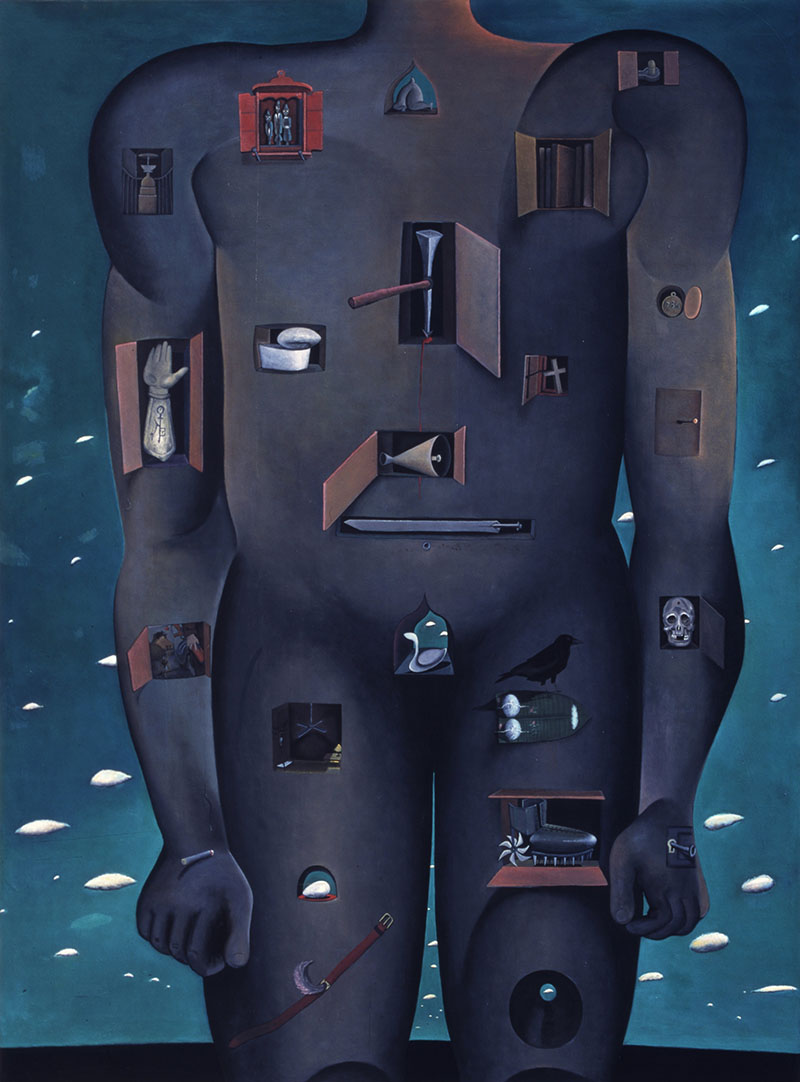 Corollary Mythologies: Auto Da Fe; Surendran Nair; c. 1995–1996; Acrylic and oil on canvas; 239.7 x 178.1 cm; Fukuoka Asian Art Museum, Google Arts and Culture
Contemporary artist known for his allegorical and figurative works, Surendran Nair draws his subjects from rituals, mythology, literature, theatre, issues of identity and childhood memories. Nair works primarily in oil and watercolours, creating paintings of various scales, from extremely small works to large-scale canvases spanning several feet.
Born in Onakkoor, Kerala, Nair was among the first batch of students to study painting at the College of Fine Arts, Thiruvananthapuram (1981–82). He received a postgraduate diploma in printmaking from the Faculty of Fine Arts, Maharaja Sayajirao University, Vadodara, in 1986.
In his early works, he primarily created landscapes and still-lifes until he began developing an interest in making portraits. Inspired by the work of European artists such as Pablo Picasso, Toulouse Lautrec and George Grosz, Nair's paintings assimilate myth and iconography. He often uses classical and Surrealist imagery, including images from religious rituals and Greek myths, to address contemporary political issues. Theatre also plays an important part in his works, especially the Theyyam and Kathakali dance forms of Kerala. His art is further informed by subjects such as history, literature and art history, which he combines to form the composite figures that populate his works.
Between 1996 and 2000, Nair created a series of forty-two hand-coloured etchings titled The Labyrinth of Eternal Delight, which used Surrealist imagery to make political commentary. From 1999 onwards, Nair created a series titled Cuckoonebulopolis, which explored the theme of utopia through paintings of figures from the ancient Greek playwright Aristophanes's play, The Birds. One of his paintings from this series, titled An Actor Rehearsing the Interior Monologue of Icarus (2000), which depicted a naked Icarus perched over the Ashoka Pillar and was displayed at an exhibition at the National Gallery of Modern Art, New Delhi, was removed after being deemed an inappropriate depiction of the national symbol. Subsequently, Nair and the other participating artists withdrew from the exhibition in protest.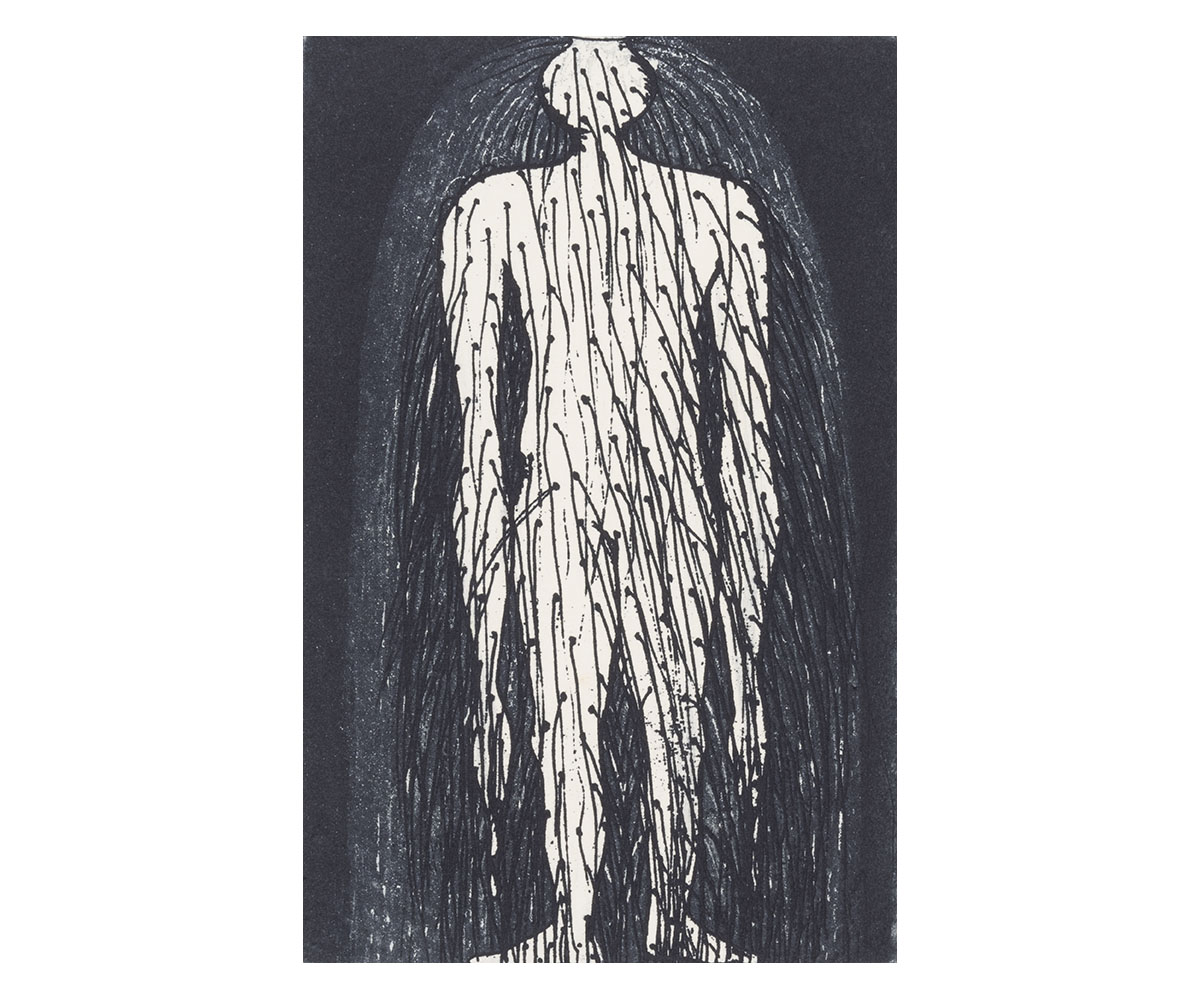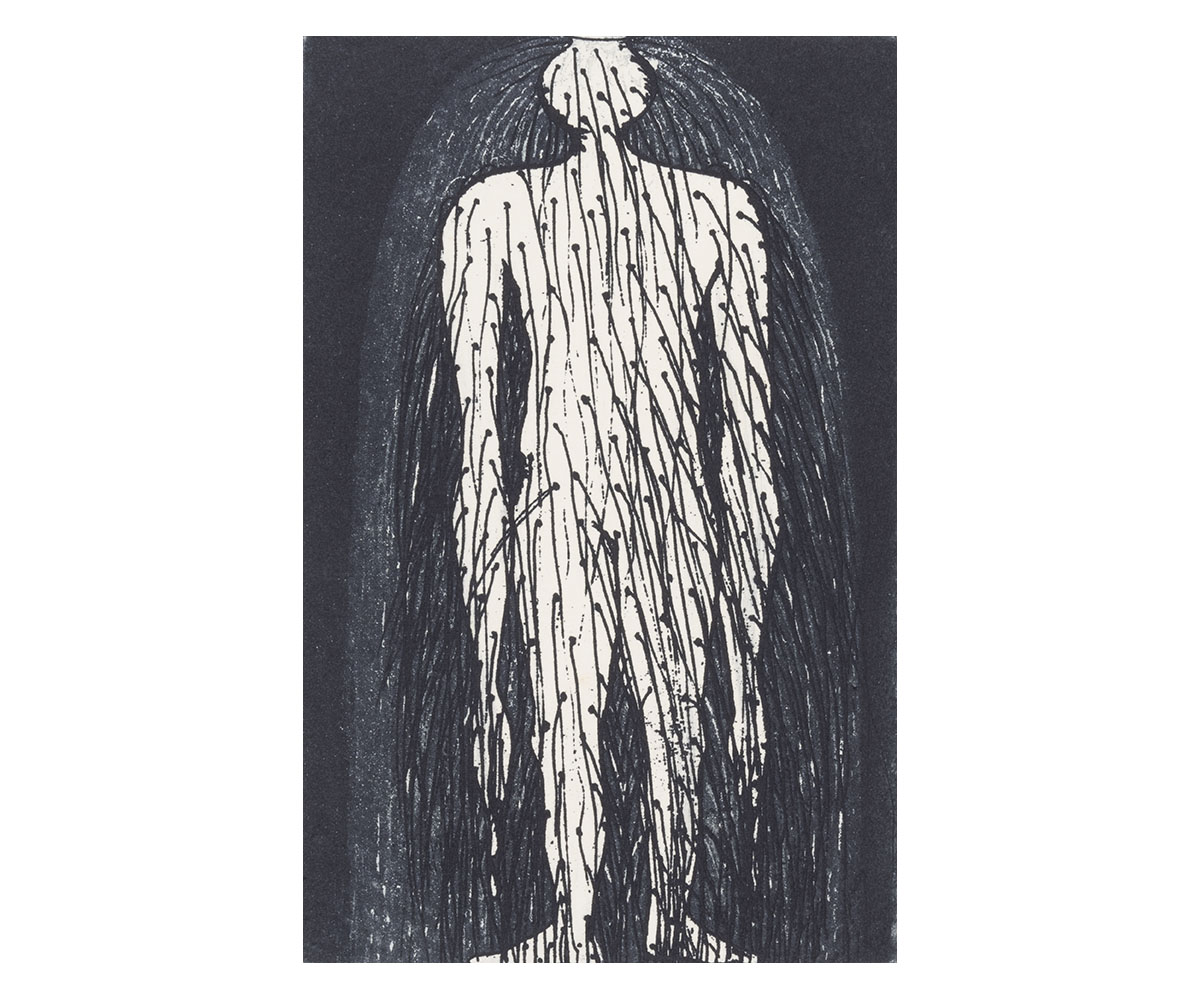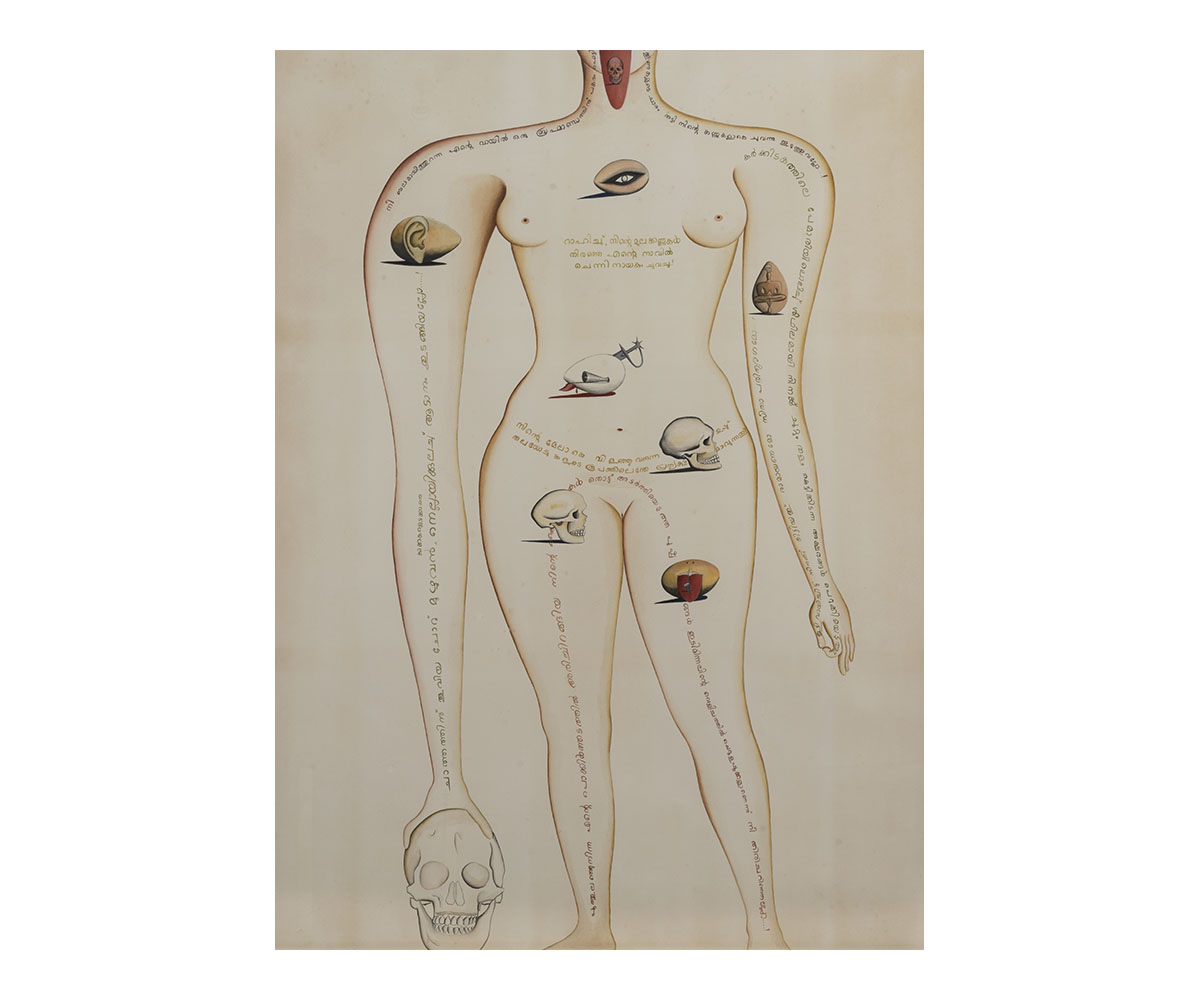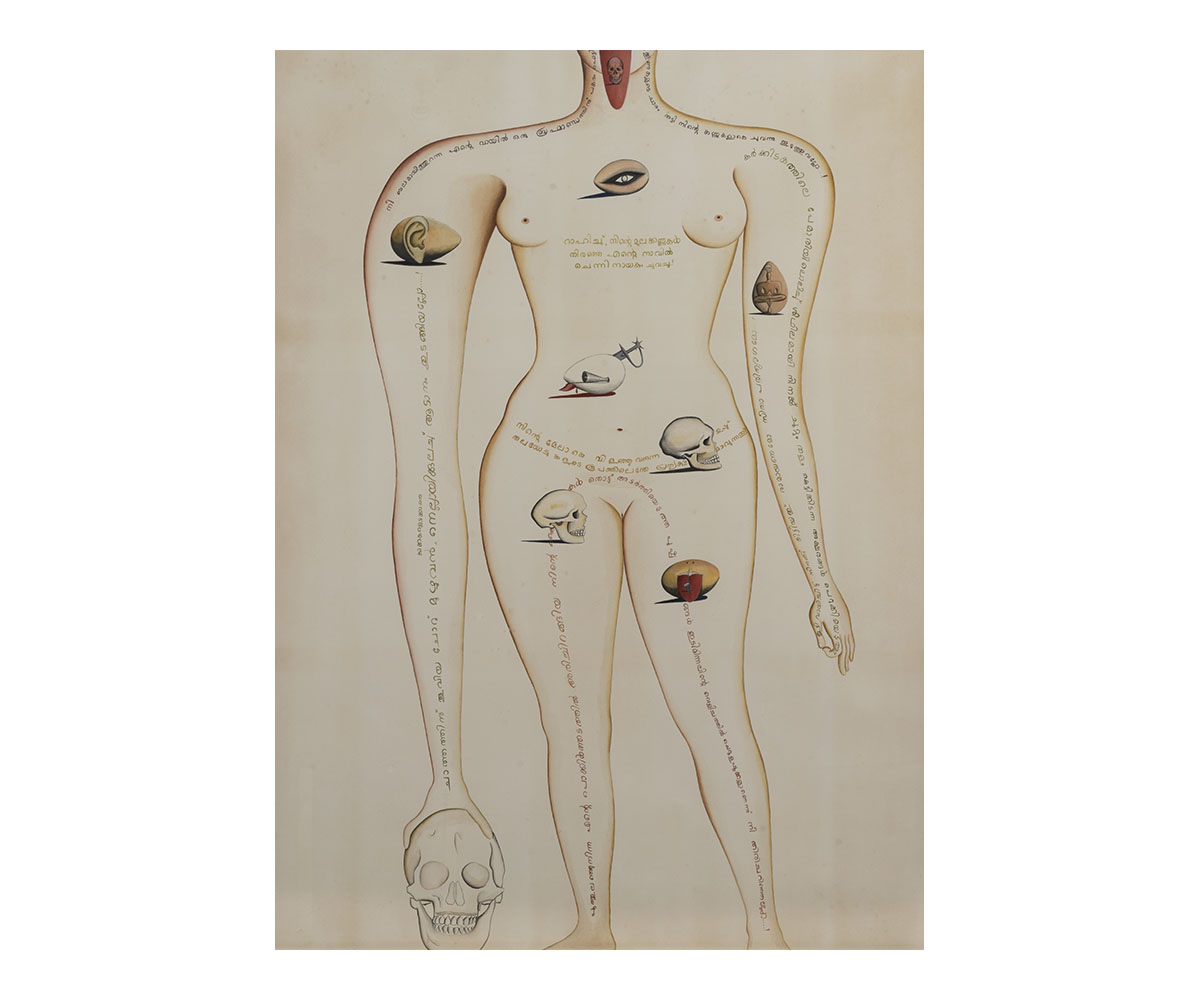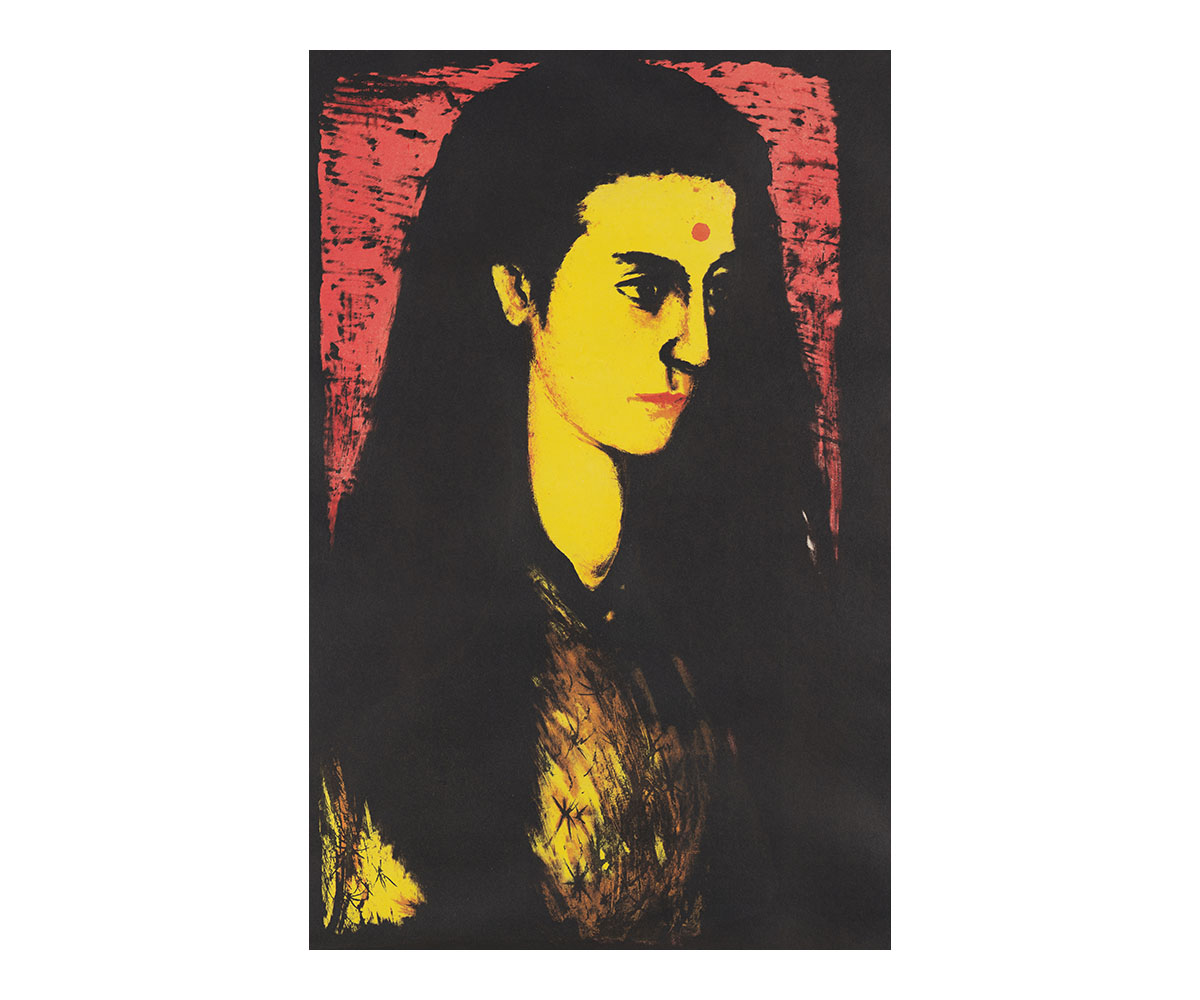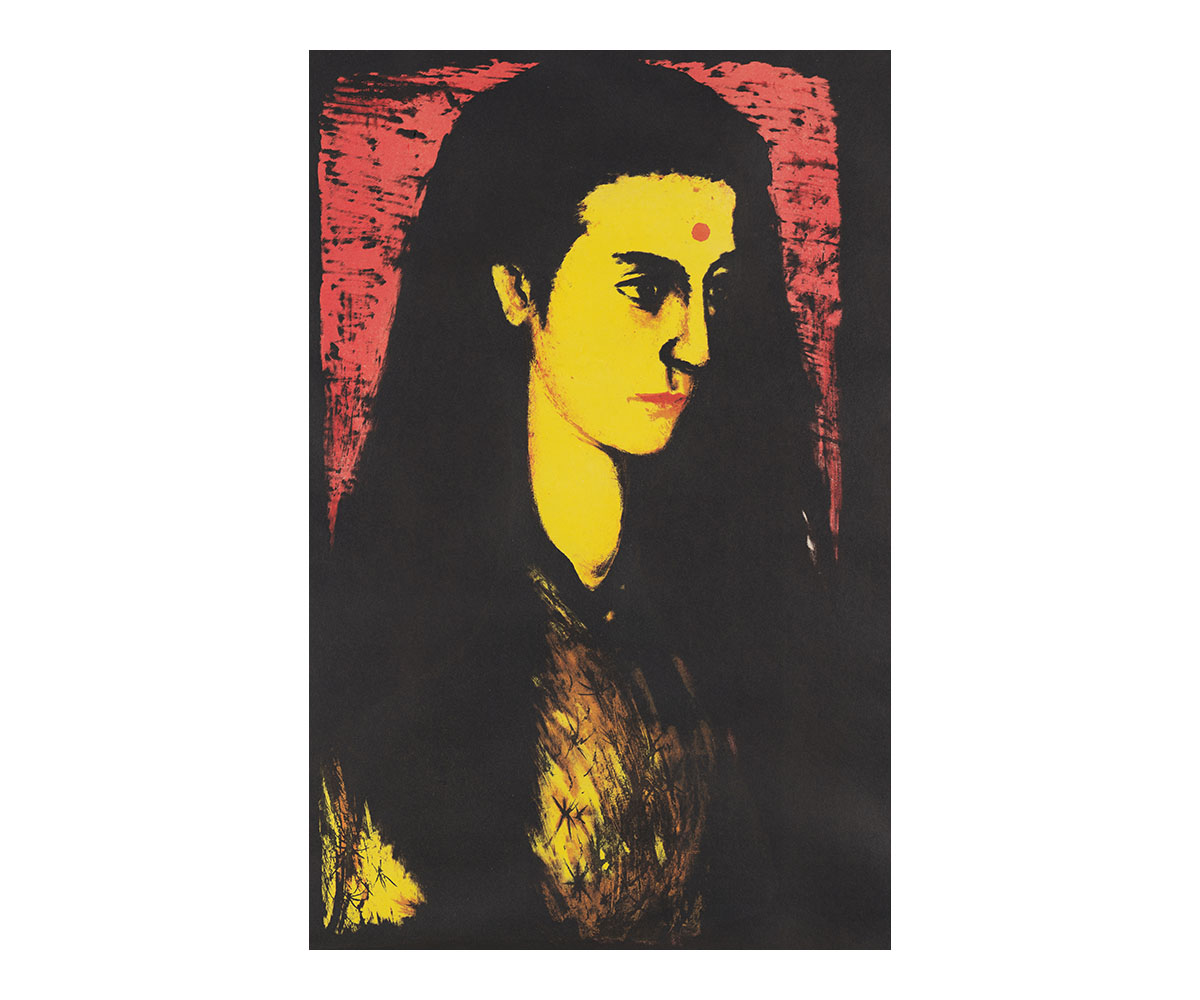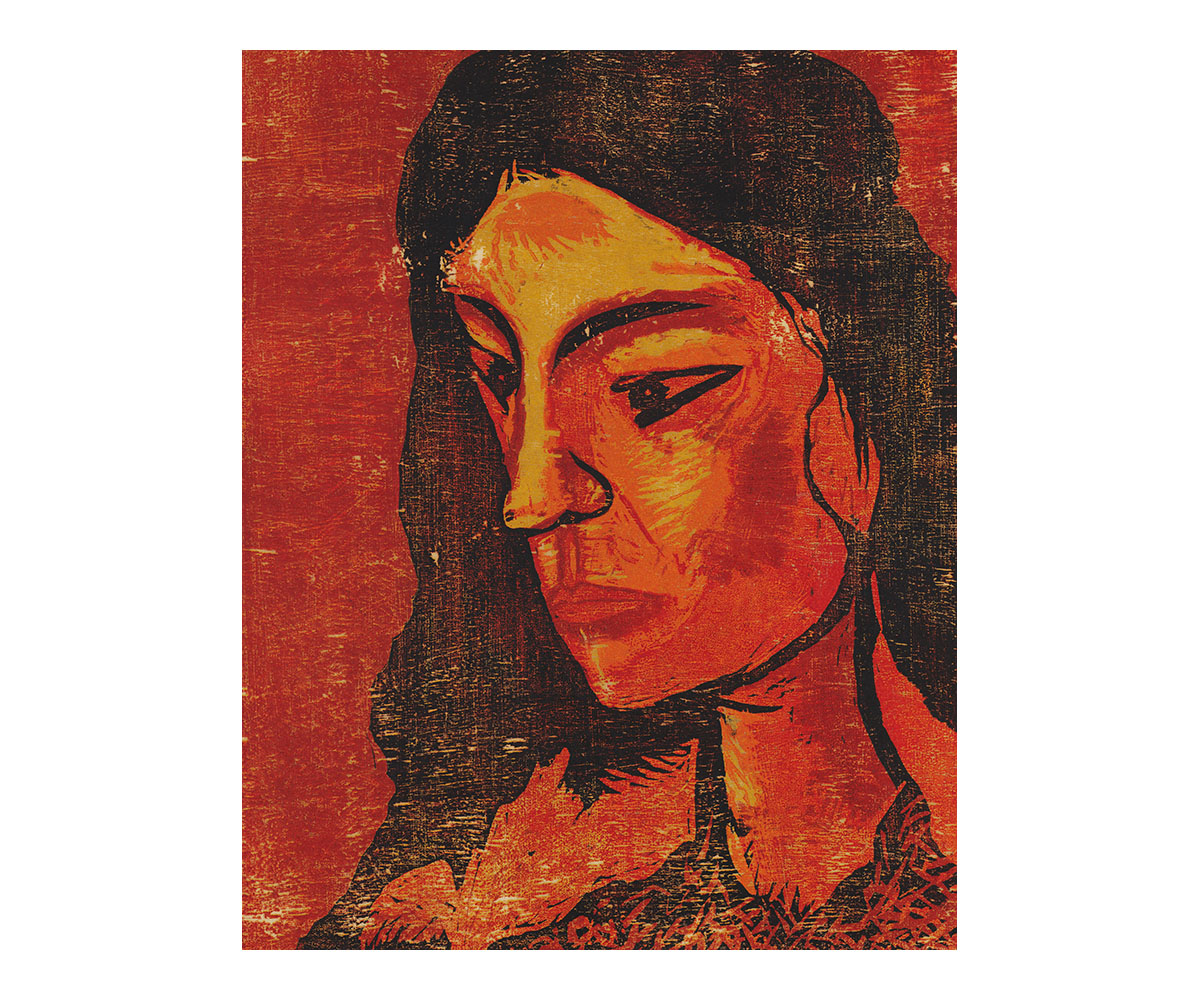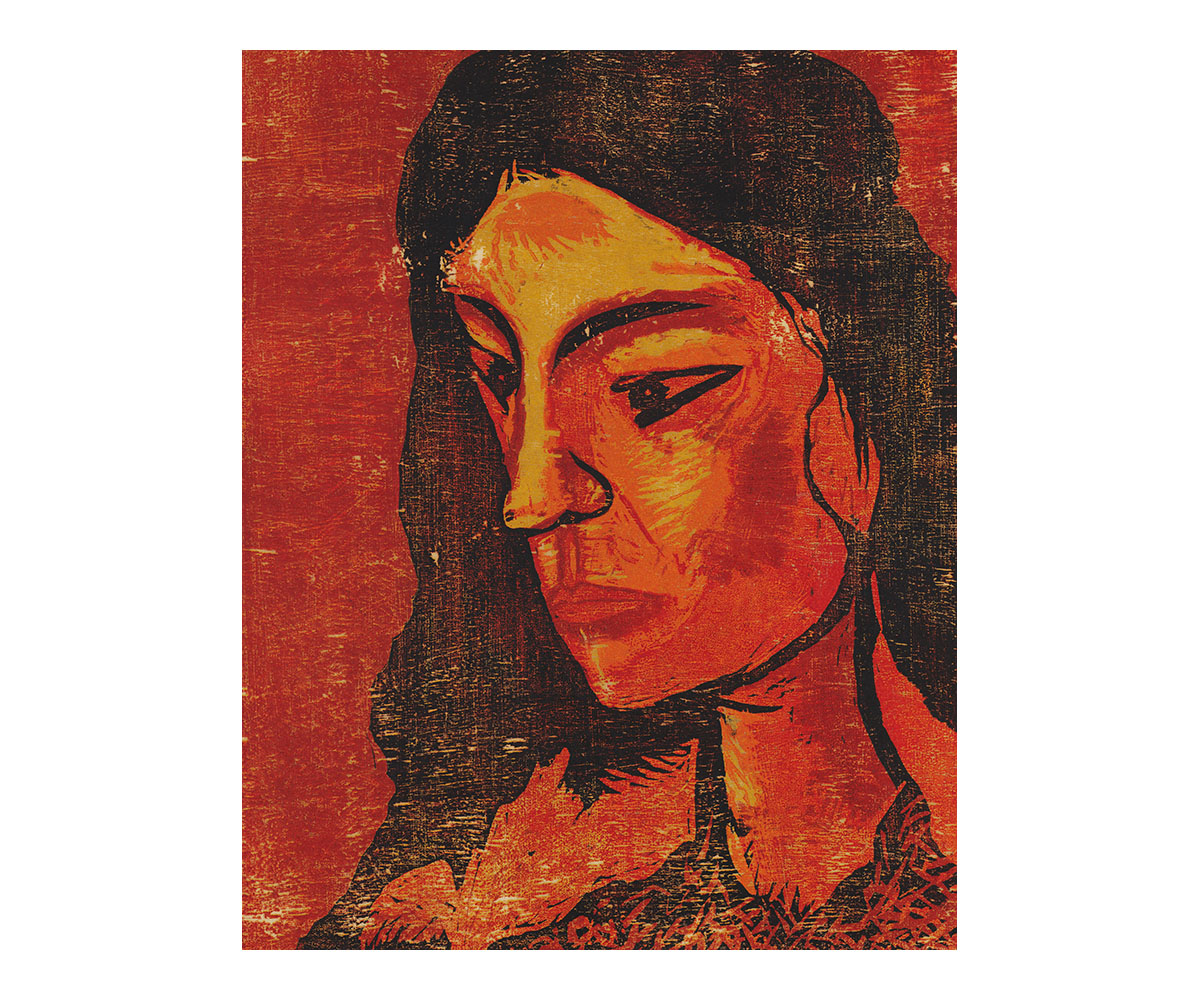 Nair's works have been displayed at various exhibitions across India and abroad, including the 9th Triennale India, Lalit Kala Akademi, New Delhi (1997); the 1st Triennale of Asian Art, Fukuoka (1999); Birla Academy, Mumbai (2000); Galerie Mirchandani + Steinruecke, Mumbai (2008); Sakshi Gallery, Mumbai (2015); and Aicon Gallery, New York (2017). His works are part of several public and private collections, including the Fukuoka Asian Art Museum; the Queensland Art Gallery; the National Gallery of Modern Art, New Delhi; and the Kerala Lalit Kala Akademi, Thrissur.
At the time of writing, Nair lives and works in Vadodara.
Bibliography
Our website is currently undergoing maintenance and re-design, due to which we have had to take down some of our bibliographies. While these will be re-published shortly, you can request references for specific articles by writing to hellomapacademy@map-india.org.